The Luxury Spa Edit Awards 2024
The Luxury Spa Edit Awards honours only the very best of elite spas, clinics, wellness retreats and spa brands around the globe.
All nominees are handpicked by our panel of leading spa, beauty and wellness experts and respected travel journalists. Our panel evaluate nominees based on those they feel excel in facilities, service, and innovation. You can learn more about our expert panel here.
Entries to The Luxury Spa Edit Awards are free and exclusively by invitation only. Winners of each category are determined by public vote.
With only 22 winner's awards presented each year, receiving The Luxury Spa Edit Award is a prestigious accolade. Our bespoke gold plated award displays the ultimate endorsement of excellence to the recipient.
Awards Dates
| | |
| --- | --- |
| 25 October 2023 | Nominees announced |
| 1 November 2023 | Voting commences |
| 31 January 2024 | Finalists announced |
| 3 April 2024 | Winners announced |
Awards Categories
Global
Best Global Holistic Haven
Best Global Medi-Spa
Best Global Detox Retreat
Best Global Yoga Retreat
Best Global Sustainable Spa
Best Global Spa Retreat
Best Global Urban Spa
Best Global Spa Hotel
Regional
Best Spa Retreat – Europe
Best Spa Retreat – Asia
Best Spa Retreat – Africa
Best Spa Retreat – Middle East
Best Spa Retreat – North America
Best Spa Retreat – South America
Best Spa Retreat – Caribbean
Best Spa Retreat – Indian Ocean
Best Spa Retreat – Oceania
Best Spa Retreat – UK
Best Spa Hotel – Europe
Best Spa Hotel – UK
Product Brands
Best Spa Product Brand
Best Medi-Spa Product Brand
Awards Panel
Lisa Brown
Lisa Brown is CEO and founder of The Luxury Spa Edit. With over 20 years of experience in the beauty industry, Lisa Brown (née Stokes) previously worked as a make up artist to A-list stars including Kate Moss, Felicity Jones, Gemma Arterton and Daniel Craig. With a passion for travel, beauty and spas Lisa went on to be a luxury spa columnist for The Huffington Post and continues to contribute spa articles and quotes to numerous high-end publications. With her expert knowledge and insight into the growth of the spa and wellness sectors she was inspired to create The Luxury Spa Edit in 2017.
Lisa has visited over 120 spa hotels, resorts and wellness retreats around the globe. She's reviewed everything from yoga at Ananda in the Himalayas to detox cures at VIVA Mayr, beauty rejuvenation programmes at SHA Wellness and Clinique La Prairie to holistic relaxation and mindfulness retreats at Banyan Tree and Four Seasons Resorts. Her travels have taken her across four continents.
Suzanne Duckett
Suzanne is currently spa expert at The Telegraph and regularly contributes lead articles to The Times. Previously editor of The Tatler Spa Guide and beauty director of Cosmopolitan magazine, Suzanne is a sort after industry creative consultant to major beauty and wellbeing brands.
Suzanne is also founder of the holistic lifestyle website Onolla where she offers clients a fast track way to a cleaner, greener life through one to one lifestyle MOT's, bathroom detoxes, and her recommendations of leading practitioners and tried and tested skincare products.
Suzanne's mission is to encourage and guide people to sustain themselves, their loved ones and the planet. Onolla endorsers include Kate Winslet and Miranda Hart.
Uwern Jong
Uwern Jong (he/him) is Experientialist®-in-Chief and co-Founder at OutThere magazine, a multi-award luxury and experiential travel journal rooted in its brand values of diversity, discovery and discernment.
A luxury travel expert, hotel aficionado and inclusive and intersectional tourism advocate, Uwern is at the forefront of LGBTQ+ and diversity tourism, representing destinations like Thailand, Malta and Stockholm as part of his brand ambassadorships.
He has recently spearheaded IGLTA's (International LGBTQ+ Travel Association) new hotel global LGBTQ+ accreditation programme, IGLTA Accredited™ and has been a member of the association's board of directors for three terms. Uwern was recently awarded by the Travel Trade Gazette (TTG) as LGBTQ+ Travel Trailblazer of the Year and by Walpole (the association of British luxury brands) as one of the top 50 most influential people in British luxury.
Jo Foley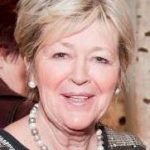 Jo Foley is a freelance writer, editor and spa consultant. A former editor of The Observer magazine, she was also Executive Editor of The Times. She has written numerous books on diet, lifestyle, beauty and wellbeing, including Great Spa Escapes – a guide to some of the most opulent spas in the world.
For more than 30 years she has been visiting and reviewing spas, sanctuaries and wellness centres on four continents and has written about them for publications as varied as The Financial Times, Conde Nast Traveller, Tatler, Harper's Bazaar, The Sunday Telegraph, Woman & Home, The Daily Mail, Departures and The Times.
She has experienced more than her fair share of Ayurvedic retreats in India, traditional Chinese medicine programmes, Hay Baths in Austria, Inca inspired Temezcal sweat lodges in Mexico, native American Hopi Candle therapy in Arizona, Thai massages, Balinese baths, thalassotherapy hosings in France, detoxes in the Dolomites, and Hammams throughout the Middle East.
Gerri Gallagher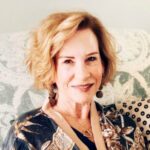 With more than 25 years of editorial experience at Tatler magazine, with specific expertise in the field of spas, wellness and cosmetic beauty, Gerri has an extensive global knowledge and unique perspective. Her experience of non-invasive cosmetic procedures is first-hand; she has travelled extensively visiting medical spas and wellness facilities around the world. Gerri oversaw the publication of the Tatler Spa Guide and Tatler Beauty and Cosmetic Surgery Guide for over 10 years.
Gerri now provides a consultancy service to spa brands, hotels and resorts both in the UK and internationally, from helping shape the vision of a new spa development to the re-launch of an existing spa.
Juliet Kinsman
Juliet Kinsman is the Sustainability Editor at Condé Nast Traveller. As Editor-in-chief at Mr & Mrs Smith for 13 years, contributing editor to Louis Vuitton City Guides and a journalist for over two decades, Juliet's travel and spa tips appear in a plethora of high-end publications from Condé Nast Traveller and Harpers Bazaar to The Independent and National Geographic.
Through her consultancy website, BOUTECO, she works with award-winning brands to help them stand for something and stand out for it, amplifying messages that matter and sharpening their spirit of sustainability.
She's been an expert speaker on many a travel panel and a judge for numerous high-end awards from architecture to boutique hotels. There's nothing Juliet loves more than inspiring people with her travel tips and wellness experiences. Juliet is also a celebrated author and her book THE BUCKET LIST ECO EXPERIENCES: Traveling the World, Sustaining the Earth was published in 2022.
Mark Smith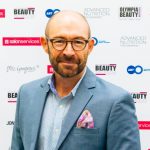 As Deputy Editor at European Spa Magazine Mark Smith has been writing about men's grooming and spas for over 20 years. Reviewing spas since 2007 he visits around 30 venues a year and regularly speaks about the male spa market. He has written for Vogue, Tatler, Daily Telegraph and Men's Fitness. He also works as a consultant and has recently launched the new mindfulness-based wellbeing company Kalm Horizons.
Tracey Woodward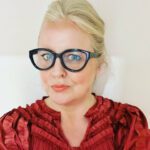 Tracey Woodward is a highly respected, experienced CEO with a demonstrated history of working in the cosmetics and wellbeing industries; skilled in leadership, marketing management, retail, sales, spa and product Development she is an inspiring and motivational leader.
Leading the way in self-care and wellbeing, Tracey is a key opinion former and a recognised contributor both online and in printed media. Tracey is an industry thought leader and currently sits on several boards as an advisory director for Beauty Bulb and Murdock London. She is also co-creator for Kalmar and an Operating Partner for Cedar-Bridge Investments.
Her personal interests include transformational wellness holidays, biohacking, longevity, and vitality for life.
Lindsay Madden Nadeau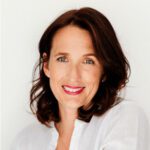 As a self-described industry disrupter with a personal passion for wellbeing, Lindsay has spent the past 23 years working across the globe for some of the most prestigious luxury hospitality leaders, becoming a leading voice and ambassador in the wellness industry. She is also the founder of Meraki Bespoke Wellness Strategies, a consultancy dedicated to building bespoke wellness concepts.
Lindsay current holds the role of Senior Director Wellness Strategy and Development for Red Sea Global. Lindsay is responsible for actively steering the Wellness Strategy for a visionary developer of two of the world's most ambitious hospitality and regenerative tourism projects. She supports the development team to identify and analyze industry insights, converting these into an actionable strategic roadmap that delivers on Red Sea Global's ambitions for wellness in the region. Lindsay's expertise will help bring strength and credibility to international communications, ensuring both projects become a global reference point for health and wellbeing.
Lindsay co-leads as Vice-Chair of the Global Wellness Tourism Initiative by the Global Wellness Institute, a research-led team that aims to gain a deep understanding of the foundations that make for great wellness destinations—as well as the motivations that spur travelers to visit them—then integrates these learnings into a successful destination strategy.
Leo Bear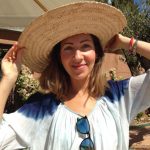 Leo Bear is an experienced journalist specialising in travel and wellness and contributes to a number of the UK's top luxury publications including Condé Nast Traveller, Tatler, Quintessentially and Telegraph Luxury.
She first dipped her toe into wellness during a year-long stint in Los Angeles where she test-ran all the latest health fads. After extensive research, she settled on keeping things 'clean and lean', and steers away from anything involving gold, caviar and needles. Leo earned her nickname 'Spa Goddess' when spearheading a dedicated wellness section in Travel Weekly's luxury quarterly magazine Aspire.
In between monthly travel assignments, she creates content and collateral for marketing agencies and luxury brands.
Lucy Brialey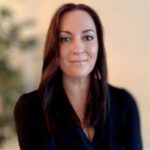 Lucy is the Founder and Director of the Sustainable Wellness.
As part of her role as Director at Sustainable Wellness, Lucy is responsible for the their Global Campaigns: UNFCCC Wellness for Climate Action, UNEP Wellness for Biodiversity, UNEP Wellness for Water Stewardship, Plastic Free Spa and #zerowastechallenge.
Her career has taken her on the path of working as a therapist, an innovative wellness at work business owner, European Group Spa Director and now the Co-founder of the Sustainable Spa Association. Alongside this she is involved in working as a consultant to sustainable spa and wellness resorts to assist in a strategic yet creative business vision. She directs her focus to international wellness concepts, sustainable business planning and the future of ESG investment strategies.
She proudly chairs The United Nations Sustainable Development Goals Initiative for the Global Wellness Institute, is an expert on the Global Panel for Sustainability for HospitalityNet and Global Sustainability Ambassador for World Wellness Weekend. She believes that a successful spa and wellness strategy is intrinsically linked to sustainability.
Alice Hart-Davis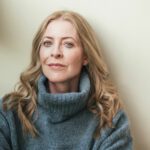 Alice Hart-Davis is an award-winning beauty journalist, author, speaker and founder of The Tweakments Guide. She has reported on skincare and treatments for over 20 years for numerous publications including The Times, The Telegraph, The Observer and The Mail.
To keep up with developments in the cosmetic fields she attends conferences around the world and spends much of her time catching up with the practitioners, dermatologists, formulators and brands behind fast-expanding technologies and the latest products.
Alice is a regular contributor to The Luxury Spa Edit and recently reviewed a life-changing Ayurvedic yoga retreat in the Himalayas.
Kim Brown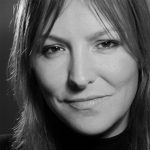 As one of the UK's leading beauty experts and MUA's not only does Kim Brown travel the world working on fashion and beauty shoots for publications including Vogue, Elle and Harpers Bazaar, she also regularly beautifies an array of a-list stars including Cate Blanchett, Rosamund Pike and Uma Therman.
Kim has collaborated with many acclaimed designers, including Preen and Jonathan Saunders and has also worked with icons of photography including David Bailey and Peter Lindbergh. Kim is currently the beauty director of high-end quarterly fashion and style magazine Glass.
Kim is also trained in shiatsu massage and has a passion for travel, aromatherapy and wellness.