Kamalaya Wellness Sanctuary & Holistic Spa
Koh Samui, Thailand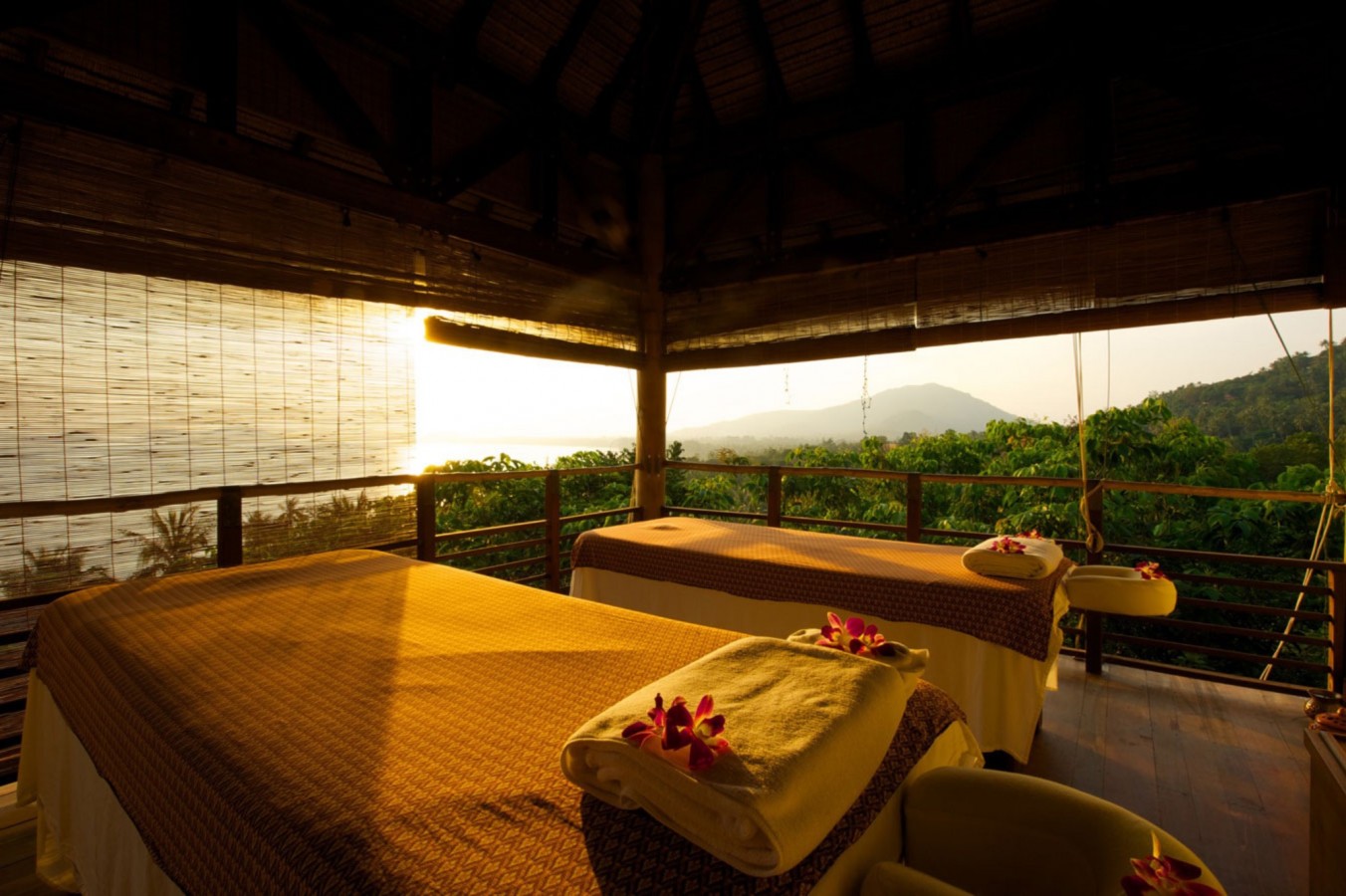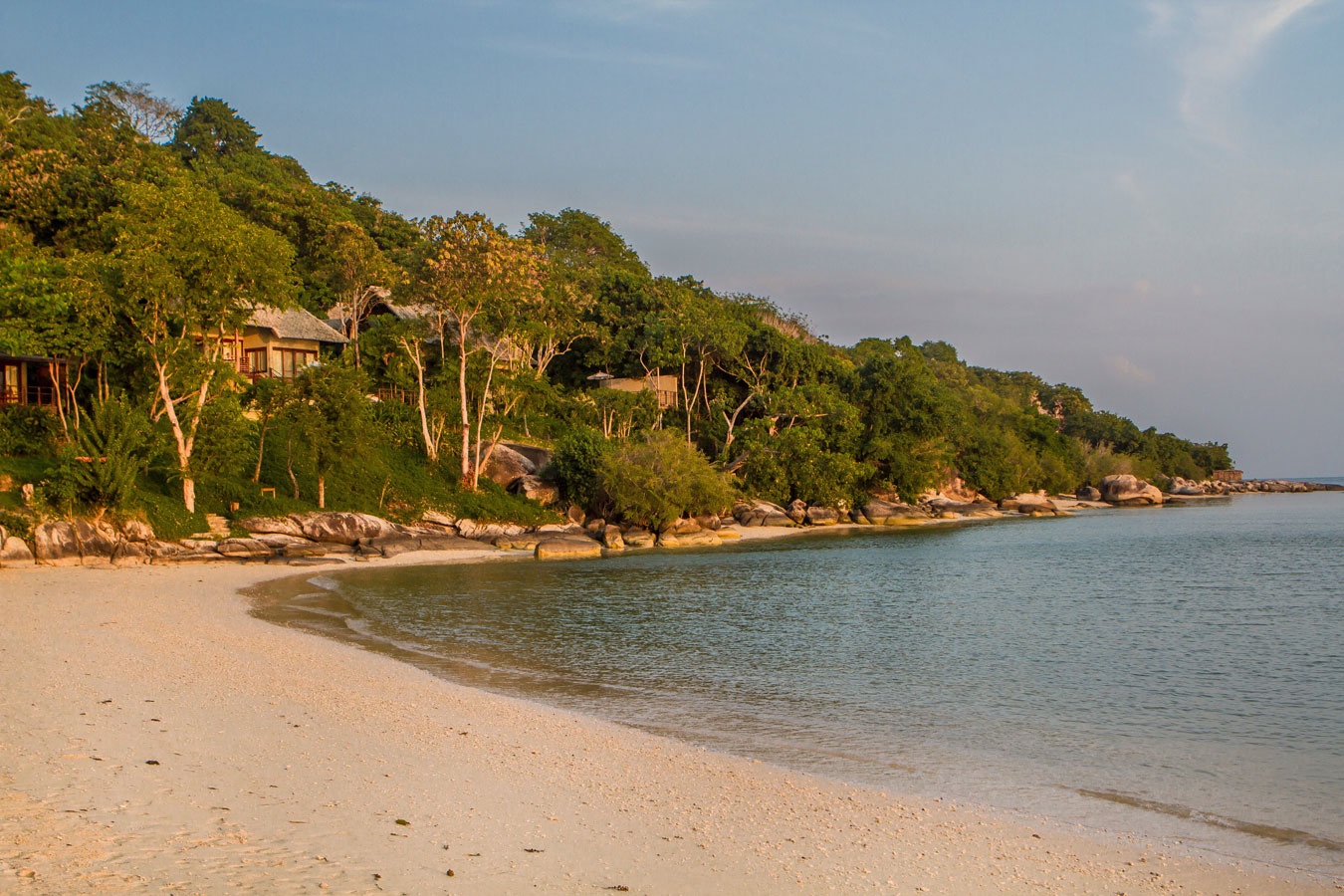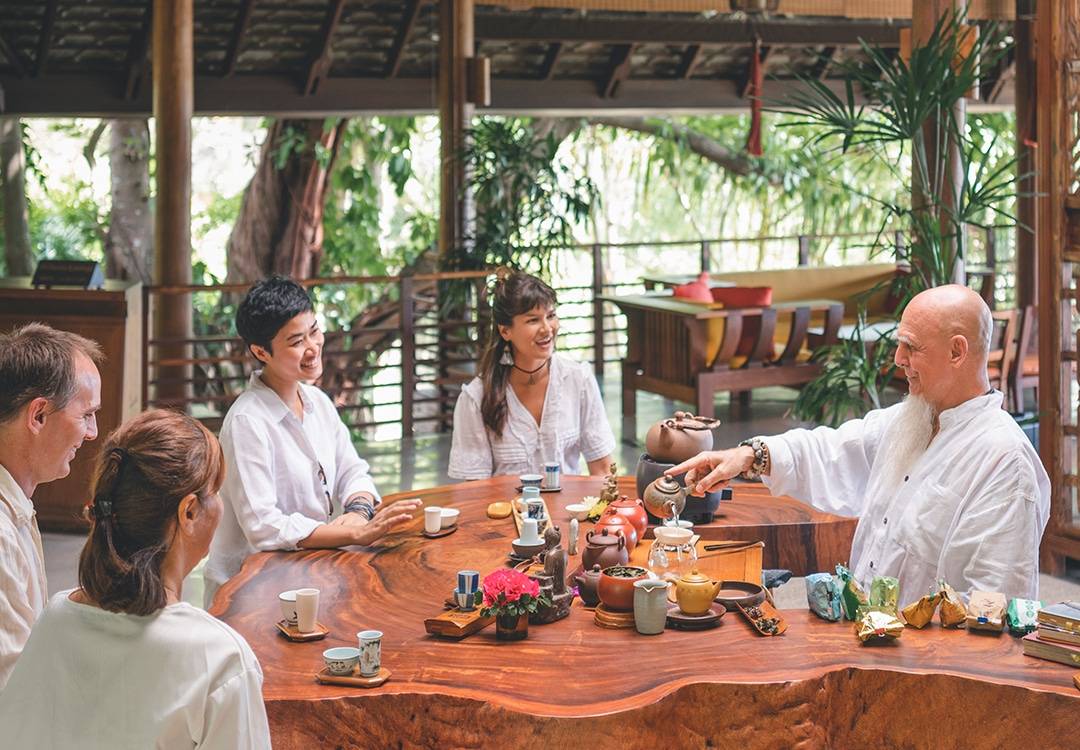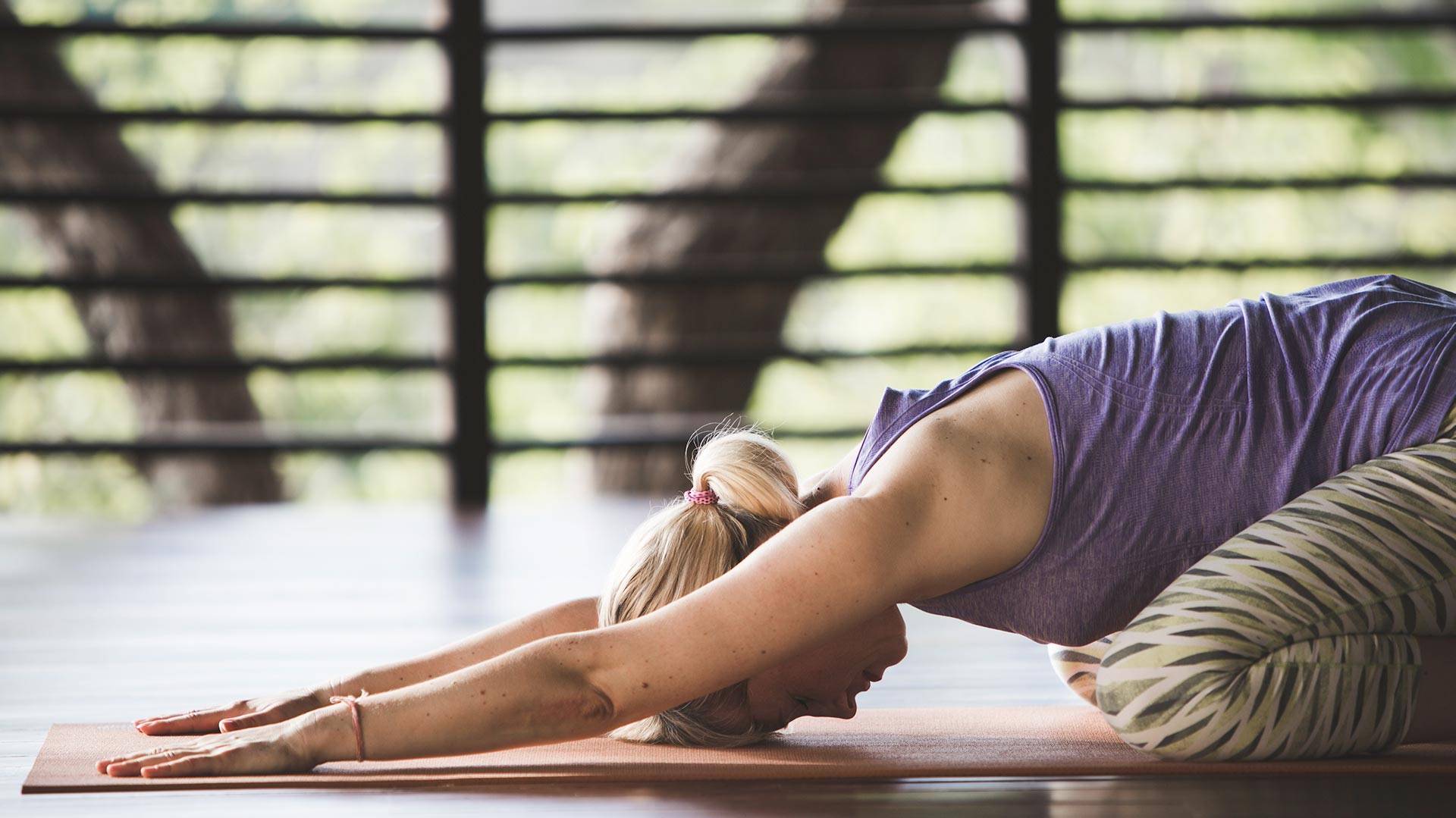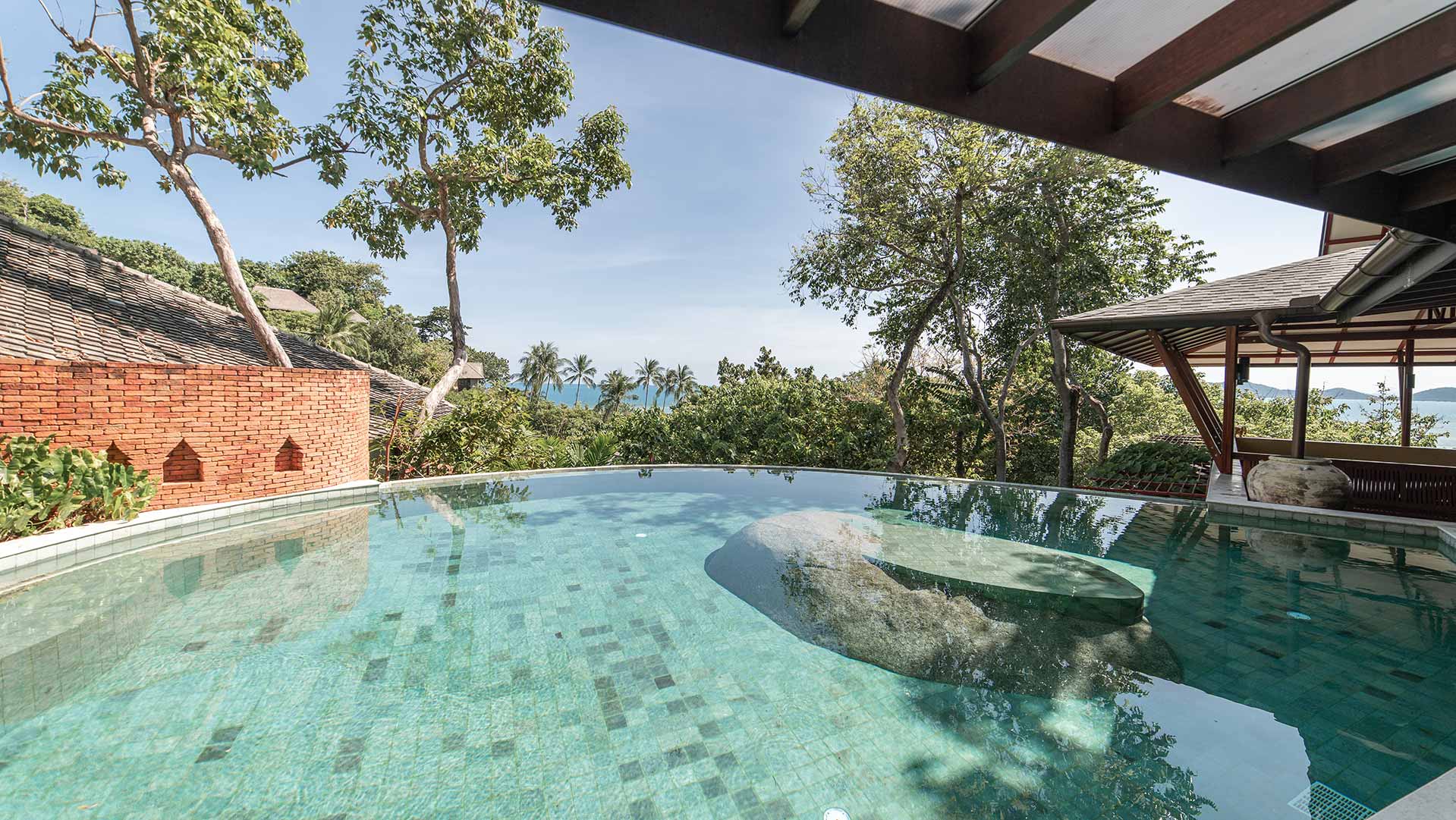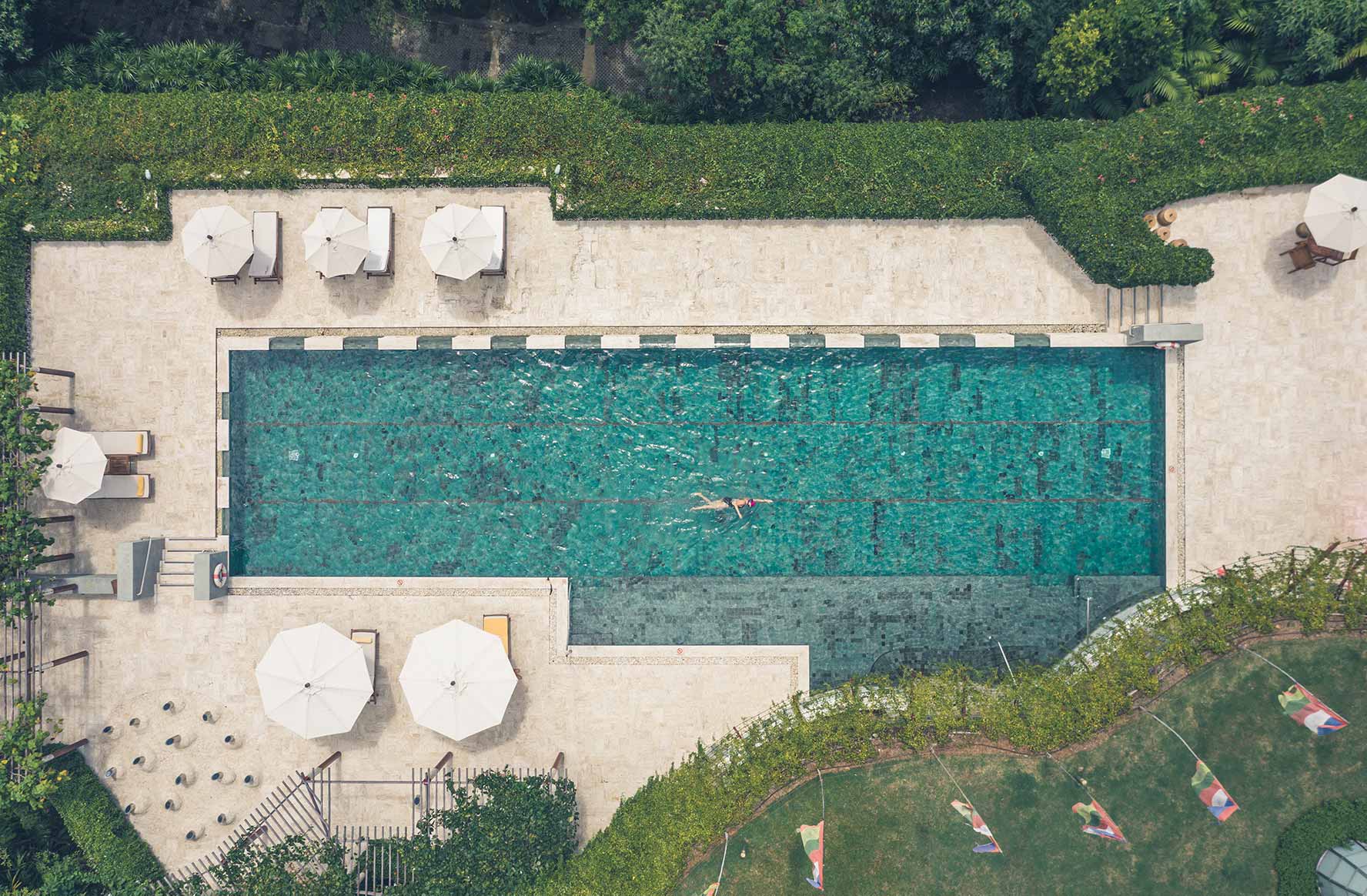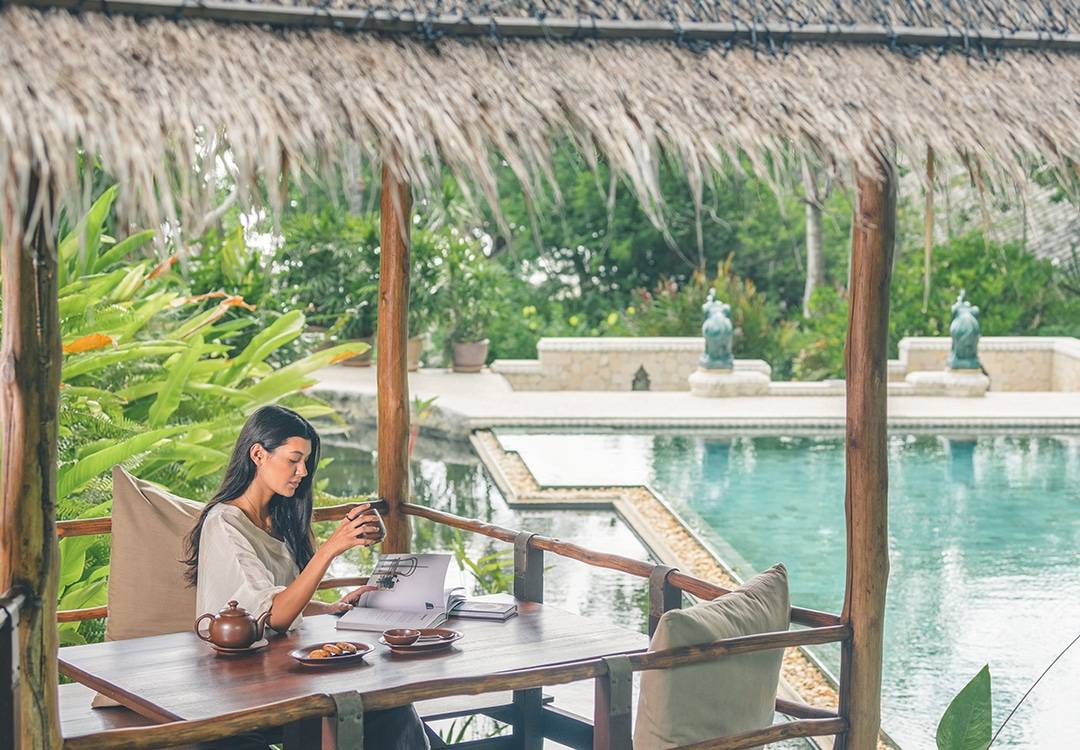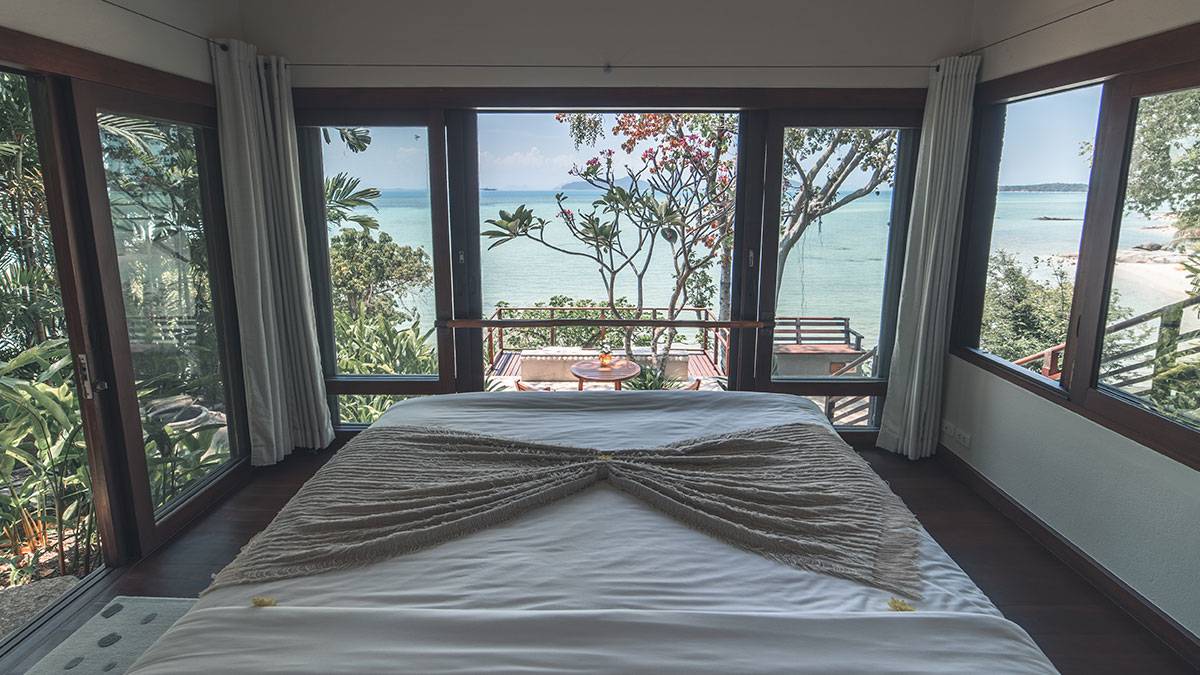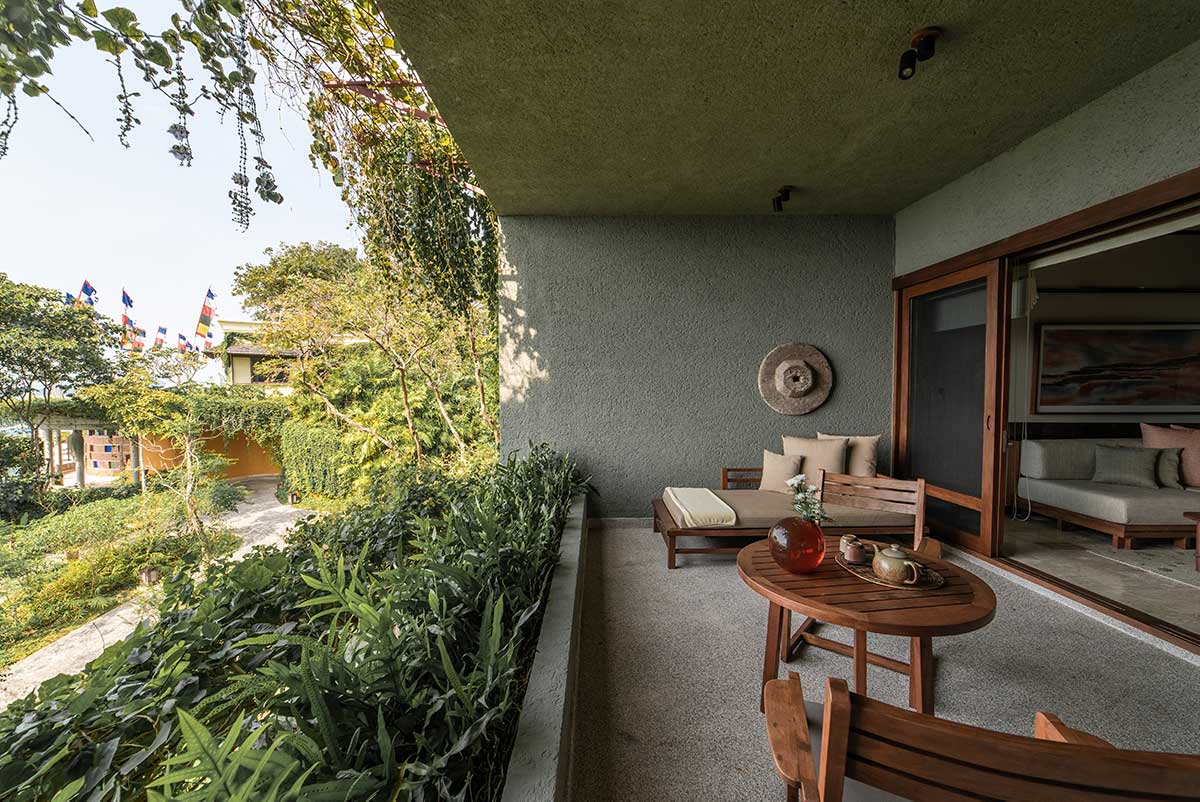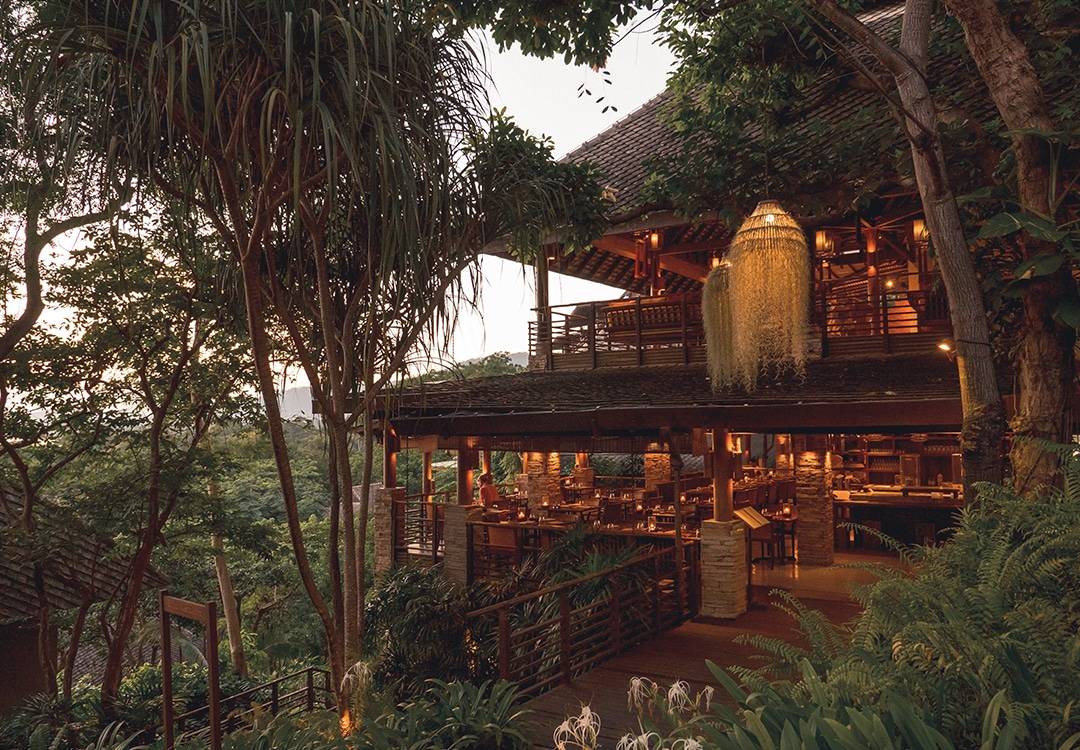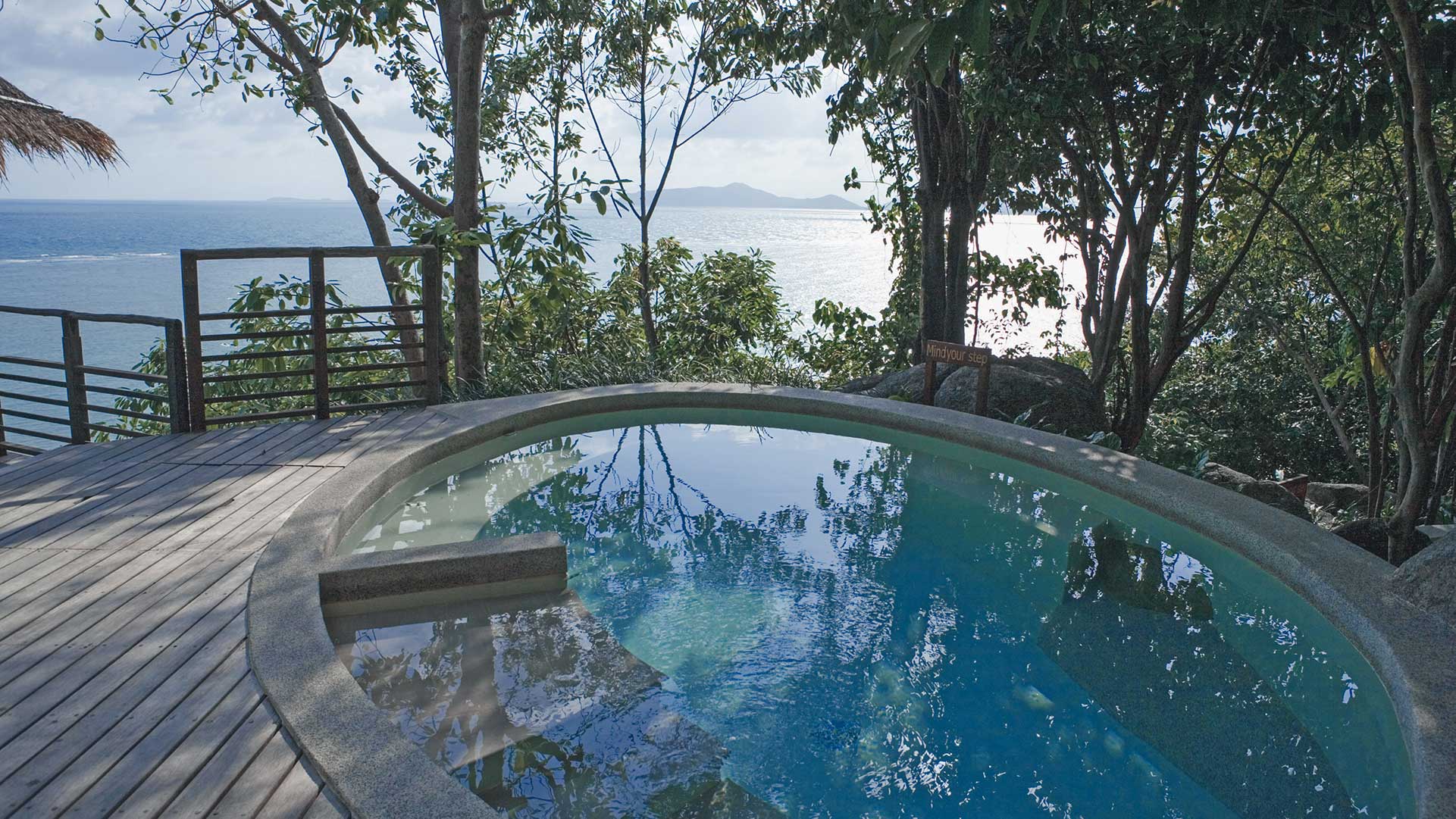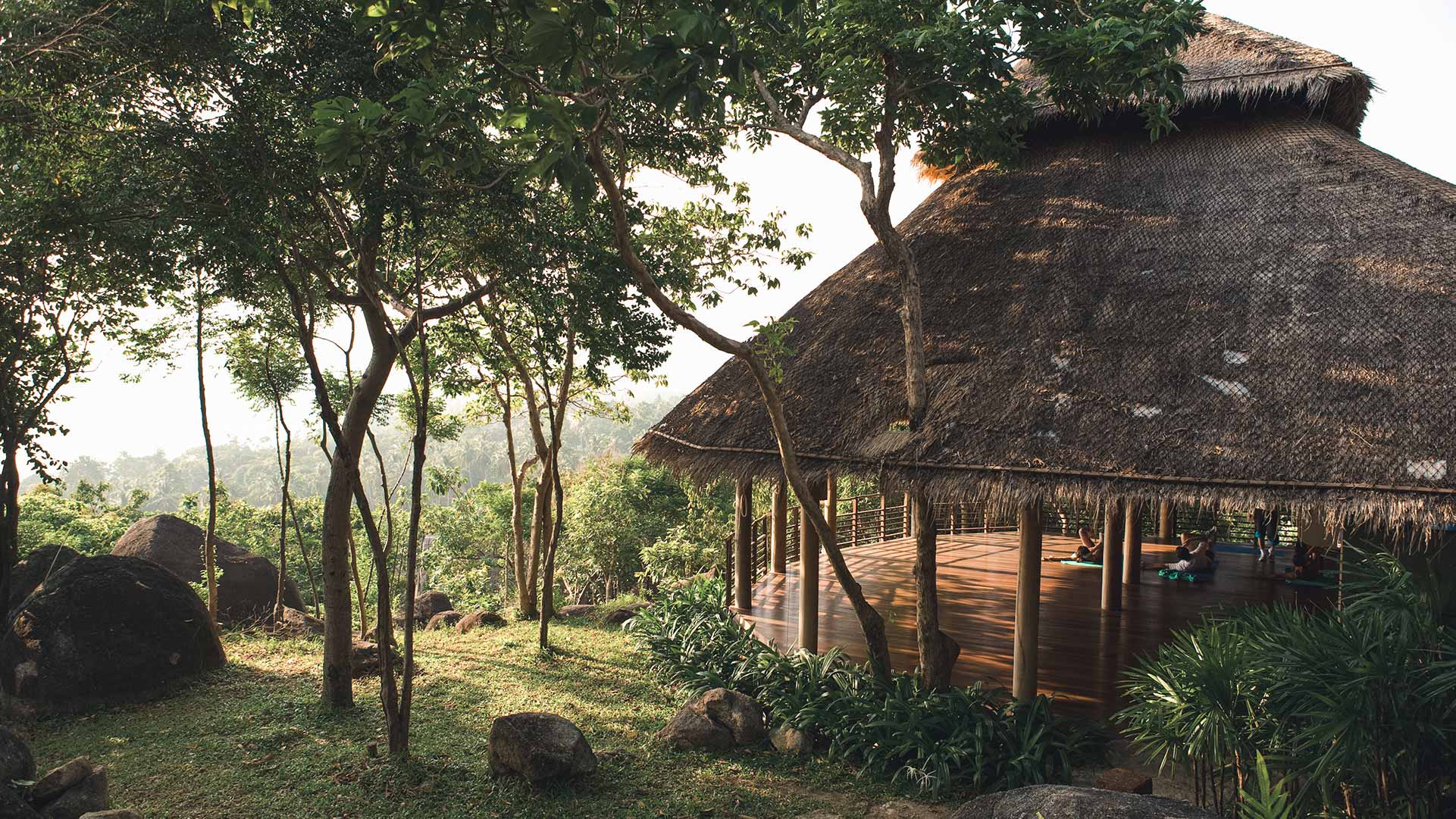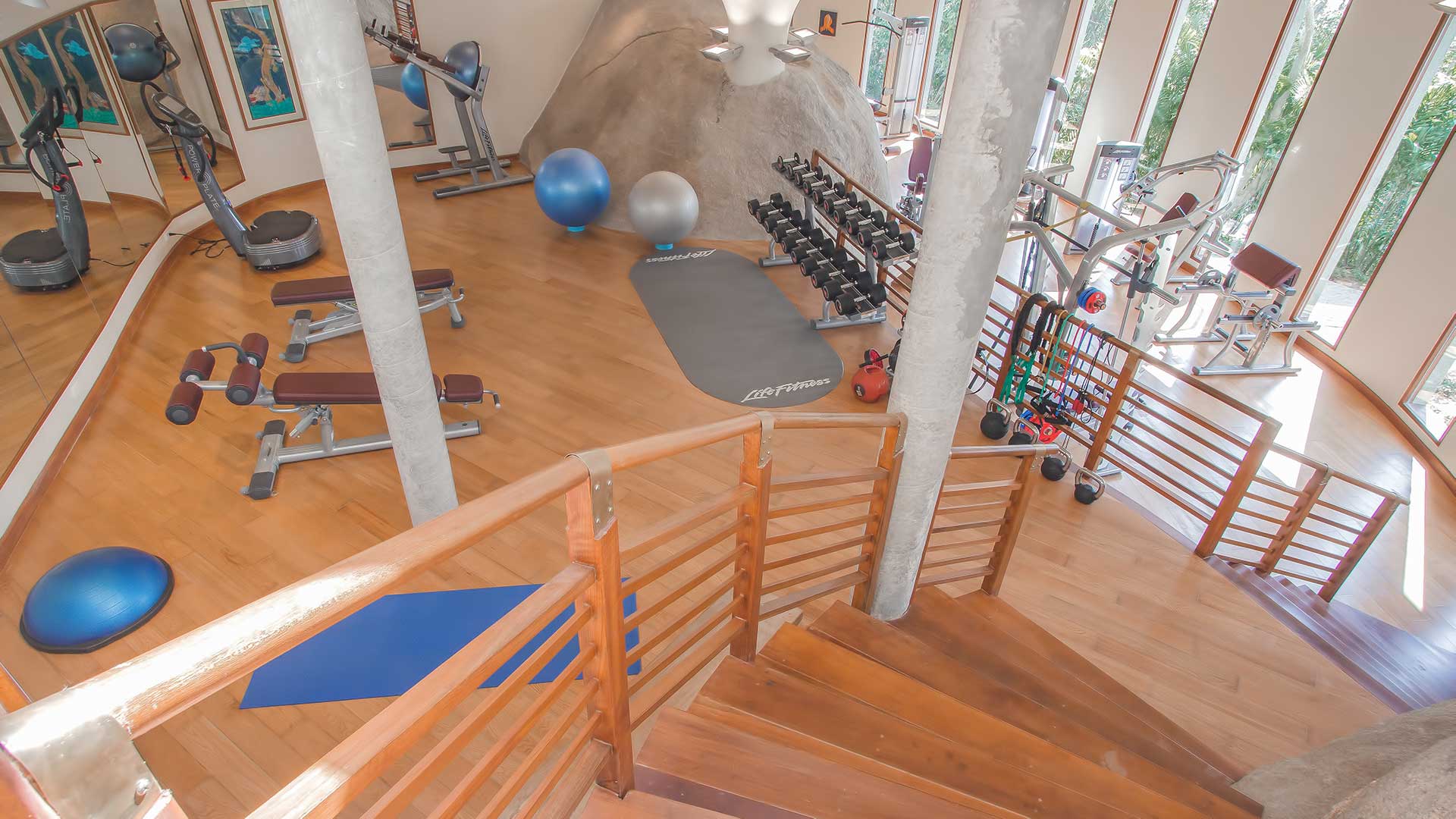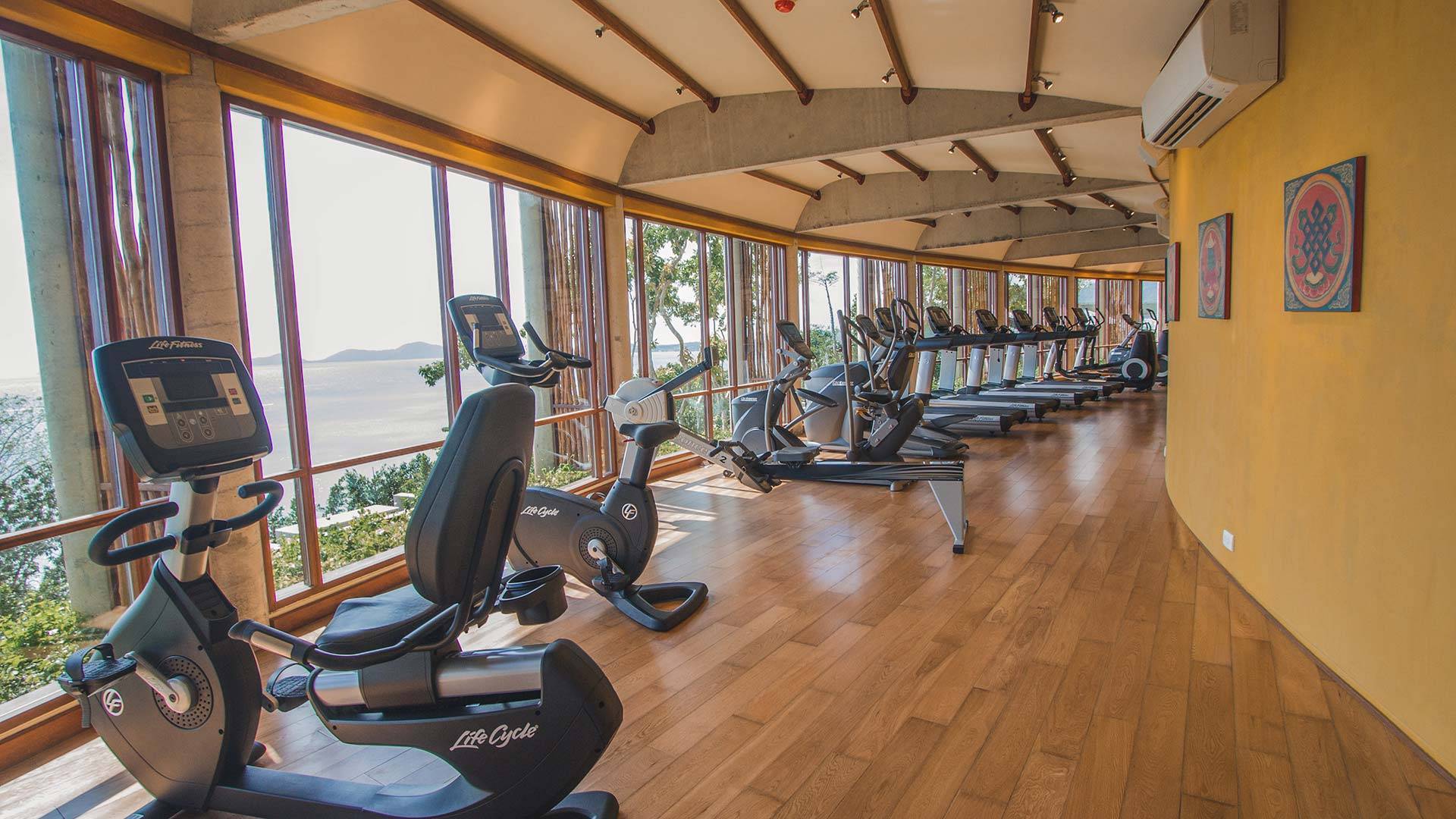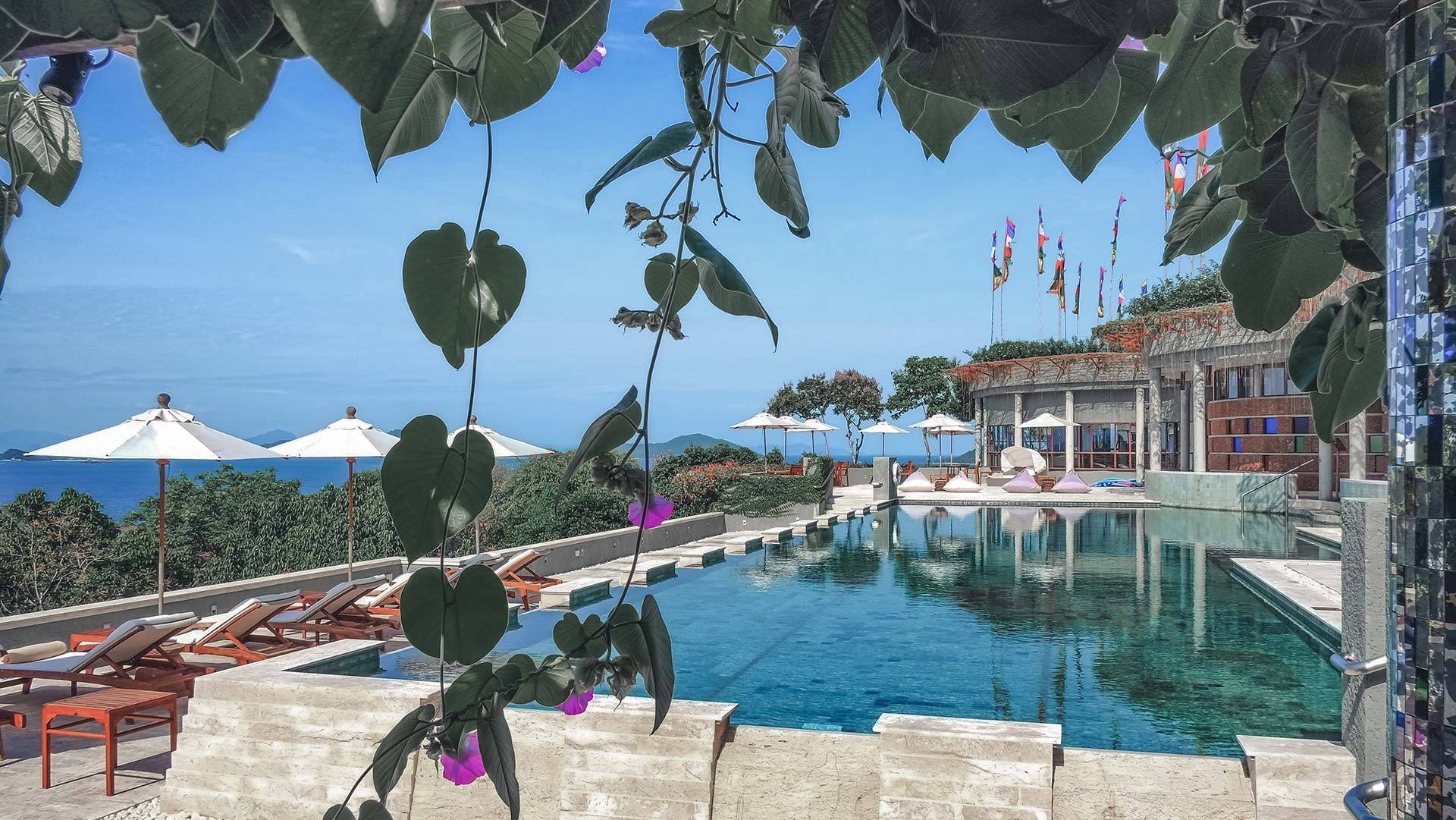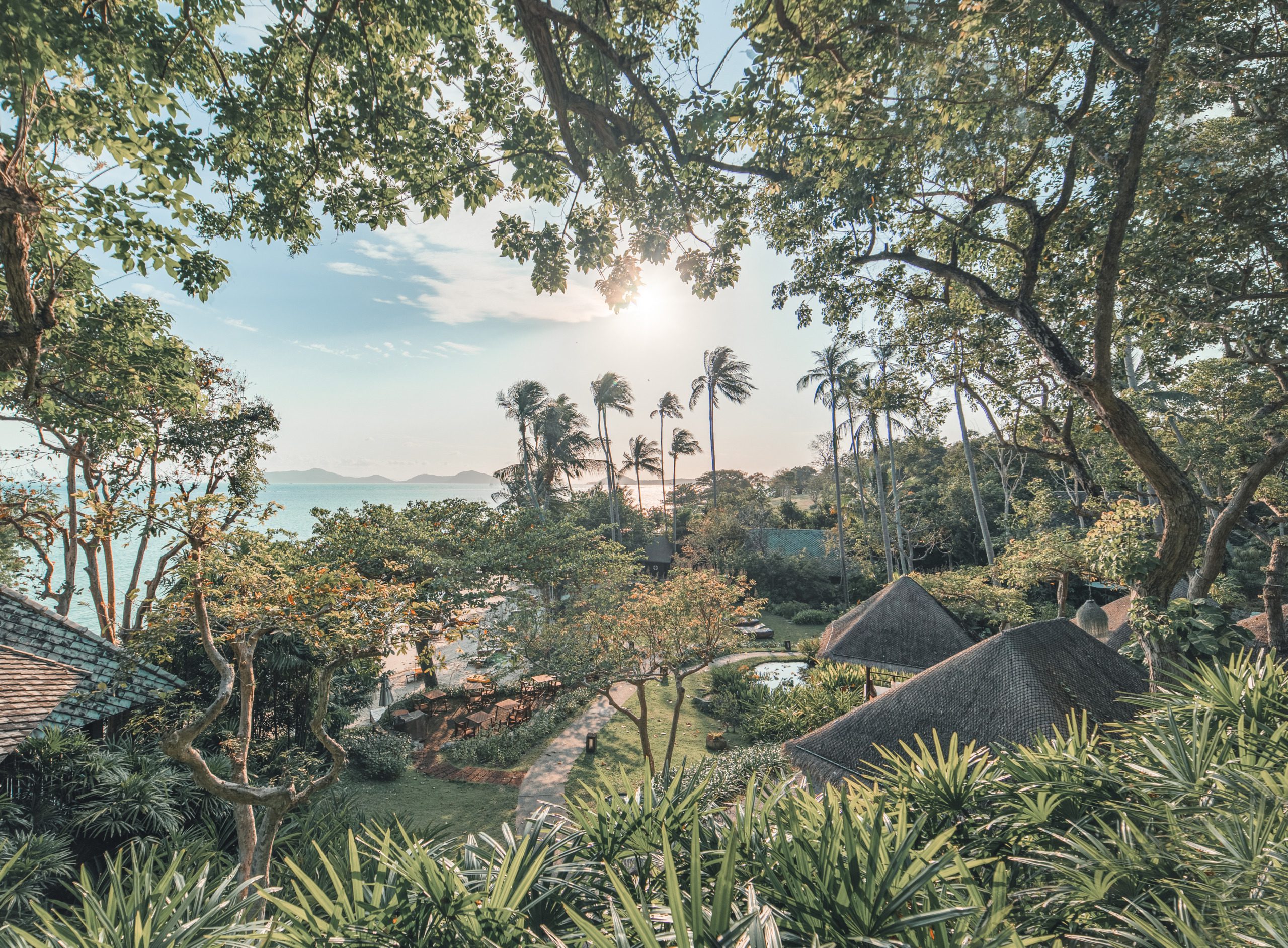 Price Guide
Features
Adults Only
All Inclusive
Couples
Destination Spa
Detox
Going Solo
Medi Spa
Outdoors
Retreat
Wellness
Spa
Hammam
Hydrotherapy
Medi-Spa
Pool
Thermal Facilities
Vitality Pool
To Do
Bootcamp
Cycling
Gymnasium
Hiking/walks
Meditation
Personal training
Pilates
Pool – Indoor
Pool – Outdoor
Snorkelling
Watersports
Yoga
Kamalaya Wellness Sanctuary & Holistic Spa is a multi-award-winning retreat located on the island of Koh Samui in the Gulf of Thailand. Offering holistic health solutions to ease the challenges posed by day-to-day life, Kamalaya is a place where you can reconnect with your inner self to rejuvenate your mind, body, and spirit while harnessing the healing power of nature.
Kamalaya translates as 'Lotus Realm', an enduring symbol of the unfolding of the human spirit.  Taking a unique approach to complete wellbeing and personal fulfilment, Kamalaya transcends the usual spa experience to offer opportunities for self-discovery and life enhancement through diverse traditions of healing and holistic lifestyle concepts.
Kamalaya presents 17 wellness programs across five categories ranging from Healthy Lifestyle, Detox & Reset, Stress & Burnout, and Cultivating Heart, Body & Spirit. The programs are available for 3, 5, 7, 14, and 21 days.
Wellness Sanctuary
Carefully carved into the surrounding vegetation, Kamalaya's sprawling Wellness Sanctuary is home to an assortment of sophisticated indoor and outdoor treatment suites – including a collection of couple's rooms, Ayurvedic chambers, outdoor massage salas, TCM spaces, medical rooms, plunge pools, infrared saunas, and a spacious herbal steam cavern.
The Wellness Sanctuary was envisioned as an all-encompassing healing oasis and other wellness facilities extend to Kamalaya's dedicated yoga pavilions, lap and leisure pools, Yantra Hall, Elixir Bar, and the state-of-the-art Shakti Fitness Centre.
Your wellness journey begins with an initial consultation to identify your goals and personalise your program. Kamalaya believes all aspects of health are interconnected; so the programs include vital contributions from Naturopaths, Traditional Chinese Medicine doctors, yoga practitioners, fitness instructors, treatment therapists and Meditation and Life Enhancement Mentors.
Spa Facilities
7 BIA and general consultation rooms
7 TCM rooms (consultations and treatments)
2 Ayurvedic rooms for Shirodhara
1 Thyroid assessment room
4 Foot massage stations (manicure and pedicure)
25 General treatment rooms (3 of which have a private steam room)
3 Colonic rooms
1 Lap pool (25 m), 1 leisure pool & 4 thermal plunge pools
2 Steam rooms
3 Far infrared saunas
1 Yoga sala for 10 persons
1 Yoga pavilion for up to 30 persons
Shakti Fitness Centre with the latest equipment for cardio, resistance, strengthening, weight, Pilates, TRX training and more
Padma fitness that includes Pilates Reformer studio and functional fitness studio
Spa Products
Own brand Products
The Organic Pharmacy
Located on a tropical hillside and overlooking the Gulf of Thailand with outlying islands, Kamalaya's accommodation options vary from cosy Hillside Rooms to open Suites, spacious Villas, and Private Pool Villas.
Kamalaya incorporates the surrounding landscape into the simple elegance of its architecture and design. Buildings are nestled amidst ancient, granite boulders, streams, and tropical vegetation, with existing rocks and trees as defining elements for many of the structures.
Asian textiles and carefully selected art pieces, combined with modern amenities, create comfortable, serene, and elegant interiors for the guests to enjoy and unwind.
At Kamalaya, the cuisine is an integral component of the holistic health concept. The menus reflect Kamalaya's philosophy of healthy living and the celebration of different cultures, featuring fresh and healthy dishes with enough sumptuous twists to satisfy the most discerning palates.
Co-created by Karina Stewart, Kamalaya's founder and a doctor of Traditional Chinese Medicine, and the Kamalaya Chef, the cuisine is influenced by Karina's wealth of knowledge in functional medicine and cellular detoxification. It is based on principles of Asian healing traditions, as well as the latest nutritional research.
The healthful, inspired cuisine is a fusion of Eastern and Western culinary traditions and menus include extensive vegetarian options as well as fresh seafood and poultry dishes. There are separate menus for those on Detox or Ideal Weight programs. Fresh juices, signature tonics, herbal teas and wines are also served.
---
Facilities and Activities
Kamala boutique offers a variety of local handicrafts, inspirational books, resort wear and daily essentials
Yantra Hall hosts activity classes, concerts and seminars
The Gallery showcasing one-of-a-kind art exhibitions
Library and TV lounge with internet facilities
---
Getting There
Kamalaya Koh Samui, Na-Muang, Suratthani, Thailand
The resort is situated 45 minutes (approx 25 km) from Koh Samui International Airport, which has direct flights from Bangkok, Hong Kong, Singapore and Phuket, amongst others.
Hillside Room
Hillside Room Garden View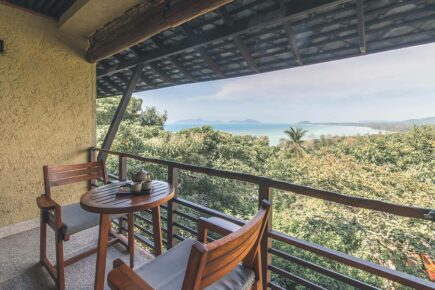 Hillside Room Sea View
Sea View Suite
Superior Suite Garden View
Superior Suite Sea View
Garden Pool Suite
Penthouse Pool Suite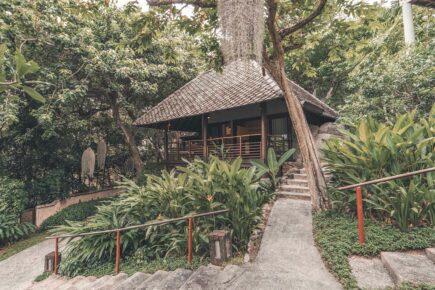 Villa Garden View
Villa Sea View
Plunge Pool Villa
Beach Front Villa
Beach Front Pool Villa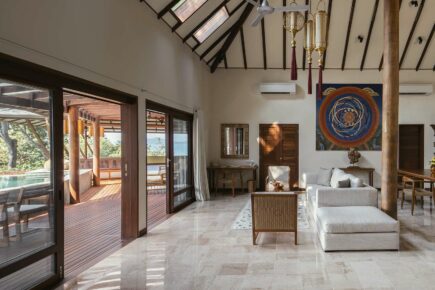 Rocktop Pool Villa
Kamalaya (translation Lotus Realm – a symbol for unfolding life's potential) is a game changer. Truly. The brainchild of John and Karina Stewart, a former traditional yogi monk and a doctor of traditional Chinese medicine, respectively, this is one hotel where you know you'll be in great hands. Set in magical surroundings amongst ancient granite boulders and a spiritual old Buddhist monk cave, Kamalaya is more than just a hotel and spa. It is hard to pinpoint exactly what it is, as it is so many things, but primarily it is a health resort. Words like Reconnect, Rejuvenate, Discover, Explore, Enrich, Pause, Integrate, Meditate, Nurture and Heal are thrown around like a tennis ball at Wimbledon.
It is clear from the language here, that this is a place to renew your mind, body and soul. It is a fitness and ideal weight retreat, offering programmes that focus on the correct exercise and nutrition, with a top class brand new fully equipped gym, and knowledgeable trainers. It is also a detox retreat. But you won't find intense master cleanses and clay drinks here – rather cleansing the body through food. Nothing is imposed too heavily here, the choices are yours and that mentality makes you want to immerse yourself into it completely.The staff here rule. Always accommodating, friendly and full of character.
Wellness Sanctuary
The spa at Kamalaya is set amongst an abundance of nature. Treatment rooms are little thermoses overlooking the beach. Evening treatments are a bonus as they allow you to watch the sun set over the ocean just as you open your weary eyes to reality again. Kamalaya's main focus is on your mind, body and soul.
The therapists and specialists here are carefully handpicked for their special skills. Everyone from stress management therapists (Sujay is my new best friend) to the Indian Reiki experts made a serious impression on me, and I am not easily pleased!
The Treatment
During my treatments I had two out of body experiences, one with reiki and one with Shidohara, one of my favourite Ayurvedic treatments – it involves a gentle pouring of warm oil, continuously, over the forehead (the third eye) – used to treat a variety of conditions including stress, memory loss and insomnia – it left me walking on air, literally.
Other Treatments
Traditional Thai Massage with herbal compress, Traditional Indian Head Massage, Traditional Asian Hand Massage, Royal Ayurvedic Massage.
The Programme
Programmes here include 'Relax and Renew', 'Asian Bliss De-stress', 'Balance and Revitalise', 'Sleep', 'Detox – Intro/Basic/Comprehensive'.
I chose the Balance and Revitalise as I was suffering from adrenal fatigue, but I would highly recommend any of the programmes. The international naturopaths and nutritionists, stress management experts, and experts in every field imaginable, can work with you to create your own health programme from the wide range of holistic medicine and healing therapies.
The programme is designed to counteract the stresses of contemporary lifestyles and prevent adrenal burnout. Upon arrival you begin with a personal Balance and Revitalise Consultation and bio-impedance analysis to determine your specific health and wellness needs so that the program can be tailored for maximum effect and comfort.
Restorative and healing treatments include Royal Ayurvedic Massage, Shirodhara, Vital Essence Oil massage and more. Personal consultations in Naturopathic Lifestyle, Nutrition and Anti-Stress management support you to achieve a more balanced approach to your life.
Standard inclusions for all Basic Balance & Revitalise packages include:
Accommodation (7 or 14 nights)
Full board (3 Kamalaya meals per day, à la carte or set detox menu)
All beverages, excluding imported drinks and alcohol
Roundtrip airport transfers
Tropical welcome drink upon arrival
1 x Balance & Revitalise consultation
1 x follow-up Balance & Revitalise consultation
1 x Body Bio-impedance Analysis (BIA)
1 x 60 minute nutritional guidance
1 x 90 minute Initial Stress Management consultation
1 x 60 minute Naturopathic Lifestyle consultation
Complimentary attendance to scheduled daily holistic fitness activities
Wellness gift pack
To Stay
Kamalaya is a retreat surrounded by an abundance of nature. And the sleeping arrangements melt beautifully into the scenery. There are a range of room types which feature a minimalist décor and natural colour scheme throughout.
Choose from 'hillside rooms' nestled among majestic boulders and outdoor showers which make you feel as though you are completely at one with nature. The Suites with Sea View offer simple, stylish natural design and you can lounge under a magical canopy of stars on your private balcony.
The Villa sea view, which is home away from home, with oodles of space on a private balcony with daybed should you feel the urge to stay in your room all day (and trust me this is a tempting option). If you're traveling with the family, there are 'two bedroom villas' which overlooks the tranquil Kamalaya beach. They house two en suite private bedrooms and a private pool that overlooks the ocean.
All rooms come fully stocked with beautiful toiletries wrapped in handmade paper and an abundance of beautiful shower products made with organic natural ingredients, just like Kamalaya itself.
To Eat
The food at Kamalaya is soooo tasty, it is a strong reminder that healthy food CAN be delicious! The 'Detox' plan for example takes a more holistic approach. Organic food that excludes the usual suspects of dairy, meat, fish, poultry, egg, soy, wheat, corn, potato, peanut, sugar is used. What is unusual is, just how darn tasty the food (especially the desserts) are without these ingredients!
Try the Roast pumpkin and sunflower seed dumplings, or the mung bean pasta, pumpkin curry with a side of kale slaw. Kamalaya is a hotel and spa where anyone can come to relax and take in the beautiful island, without the "detox" menu. The à la Carte menu is equally healthy and equally delicious. Try the slipper lobster with avocado salad, baked black cod with cucumber avocado mash and watermelon mustard, and the raw chocolate and avocado pear cake. The best part is, that there are no strict rules here. You can have a glass of wine or a coffee if you want it. But trust me, you won't even want to!
The breakfast buffet is a smorgasbord of delicious superfoods, buckwheat pancakes, nut and dairy milks, vegetables and fruits and smoothies and juices. There is a juice and smoothie list as long as your newly toned arm which you can indulge in anytime of day, knowing you're being healthy. Detox Papaya Bee (nut milk papaya and bee pollen) Roller Coaster (wheat germ, cayenne, mint, coriander, pineapple, carrot and lime) and Coco Loco (coconut water and flesh, banana, tahini, vanilla and cinnamon).
My favourite part about Kamalaya is, that if you are on a programme, you don't have to worry about cost. Your treatments are included, as is your food, and you can order your breakfast lunch and dinner as and when you please in the restaurant or to your room or the beach.
Facilities and Activities
Each week there is a different schedule of group holistic activities at Kamalaya. Daily options include various styles of yoga suitable for different levels of experience, tai chi, Qi gong, pranayama, meditation, Pilates, fitball, stretching, suspension exercises, aqua aerobics, aqua yoga, beach power walks, cooking classes, traditional tea ceremonies, temple tours and more. Most activities are complimentary for all guests, whether on a programme or not.
Don't Miss
Take one of Kamalaya's brilliantly organised excursions. In particular the Sunset Cruise where you spend the day on an incredible yacht, with Kamalaya staff on board and exquisite food made by the Kamalaya chef, and a masseuse to top it all off! Rent a moped for about £6 a day and discover the island!
Get used to sleeping to the sound of frogs, being amongst tree-houses, peace and quiet, sea views, showering outdoors and feeling generally awesome! The staff are ace. The food is exquisite. The vibe is awesome. The scenery is to die for. They say here "Feel Life's Potential". I felt it then, I feel it now. Just as Kris on the beach said, "It's the same time as it was this time yesterday". Time really stands still here at Kamalaya. And I wouldn't want it any other way.