Review: We check in to Daios Cove and the Kēpos by GOCO Wellbeing Hub
Set in a Mirabello Bay near Aghios Nikolas, Crete, Daios Cove is a five-star retreat that provides a hub of world-class wellness in breathtaking surroundings.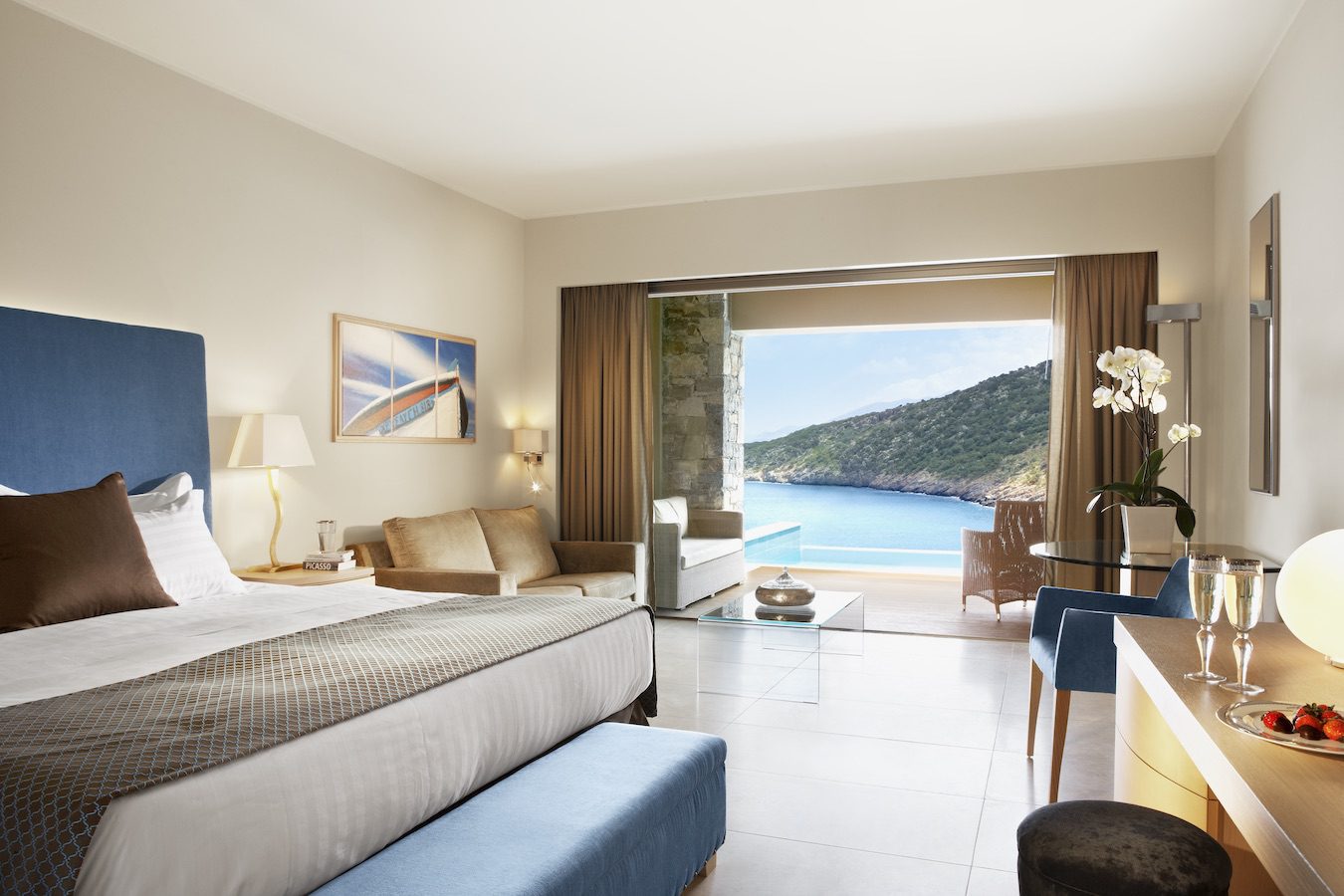 Stunning sea-view rooms, suites and villas fringe the cove and offer everything from discreet decks to private seawater pools. The ultimate Mansion House is available for those looking for a super-luxe home from home.
Daios Cove's dining options are equally stunning, with a team of chefs overseeing a variety of venues. The Taverna offers sumptuous a la carte Greek specialities and fine wines, with fish a must-try under the direction of Zachos Papadakis. Meanwhile, Pangea is a breakfast and international food bazaar where chef Giannis Tzortzis's thirst for new flavours takes al fresco dining to another level.
The Kēpos by GOCO wellbeing hub is run by a passionate team of experienced therapists and wellbeing experts and takes Greek wellbeing to another level. Medi-spa offerings include Cryotherapy, Colon Hydrotherapy, IV Vitamin Infusions as well as Hyperbaric Oxygen Therapy. Beauty and body treatments come from the award winning skincare brands 111 Skin and Comfort Zone.
The 2,500 sq m wellness centre offers a fusion of eastern and western influences as well as unique blend of sound, light and aromatherapy in its Rasul Spa Suite, while a private wellness suite provides guests with their own sauna, steam bath and hot tub.
Time in the 146 sq m heated swimming and hydro pool and 84 sq m vitality pool can be combined with the benefits of Finnish and Soft saunas as well as Mediteranneo and Nimfea reaction showers for a therapeutic water circuit.
For fitness fans BXR London take athletic training to new heights within the spa – offering world-class coaching with equipment of the highest standards.
The spa offers a range of wellness programmes and visiting wellness masters throughout the year. With all this in mind you may want to add Daios Cove and Kēpos by GOCO wellbeing hub to your wellness bucket list…