Review – Alice Hart Davis Discovers a Transformative Retreat at Ananda in the Himalayas
First, an apology: there may be a lot of superlatives in this review. In my defence I'd like to point out that Ananda in the Himalayas has won Conde Nast Traveller's Global Wellness Destination award twice in the past three years…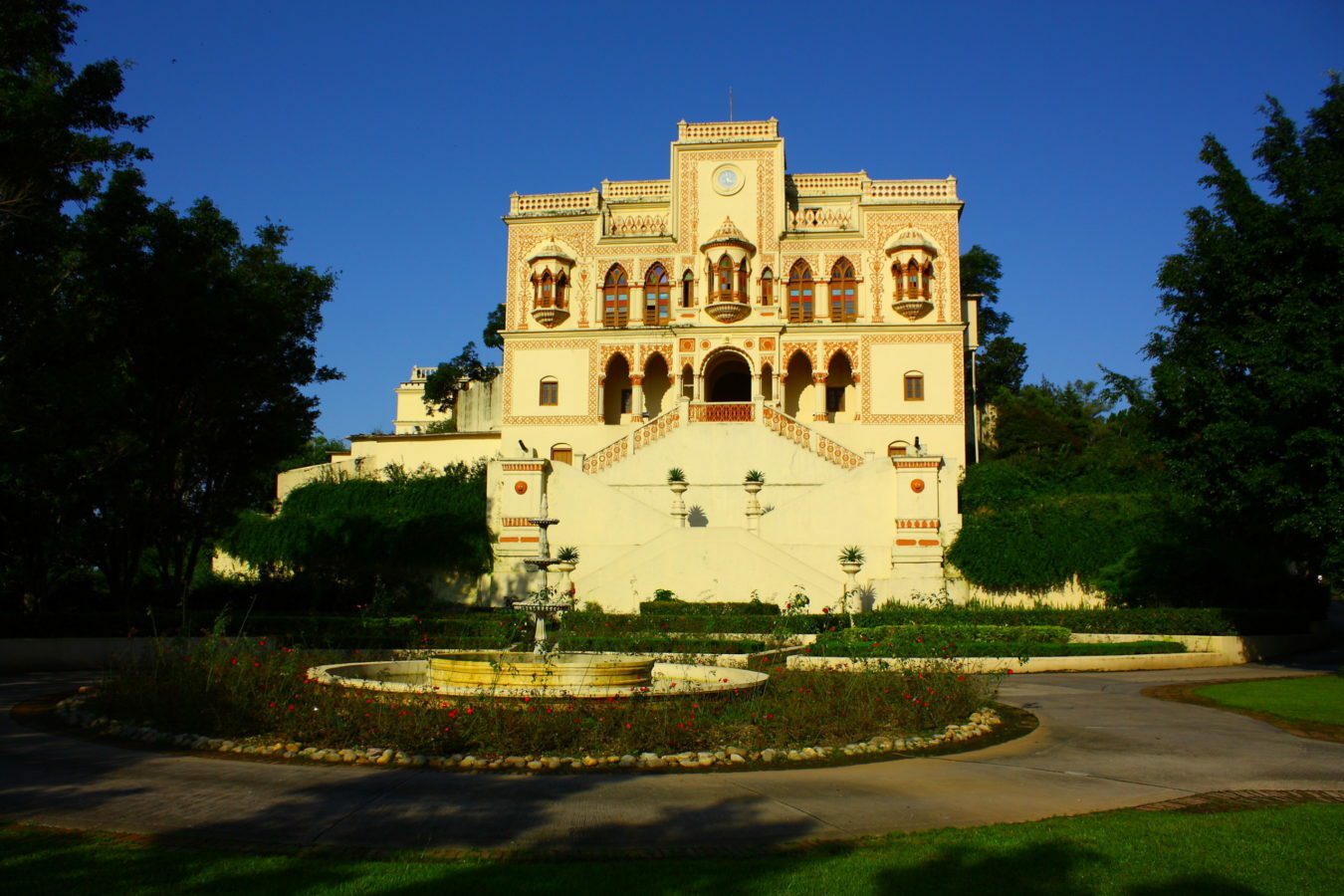 So basically, everything here is superlative, from the extraordinary towering frontage of the Palace of the Maharajahs of Tehri-Garhwal that inspires a jolt of awe in the weariest arrivals, to the lush gardens, the luxurious rooms, the sensational views down the valley towards the setting sun and the Ganges coiling around the city of Rishikesh, the 25,000sq foot spa with therapists trained to an extraordinary standard, to the remarkable food, the exceptional levels of service…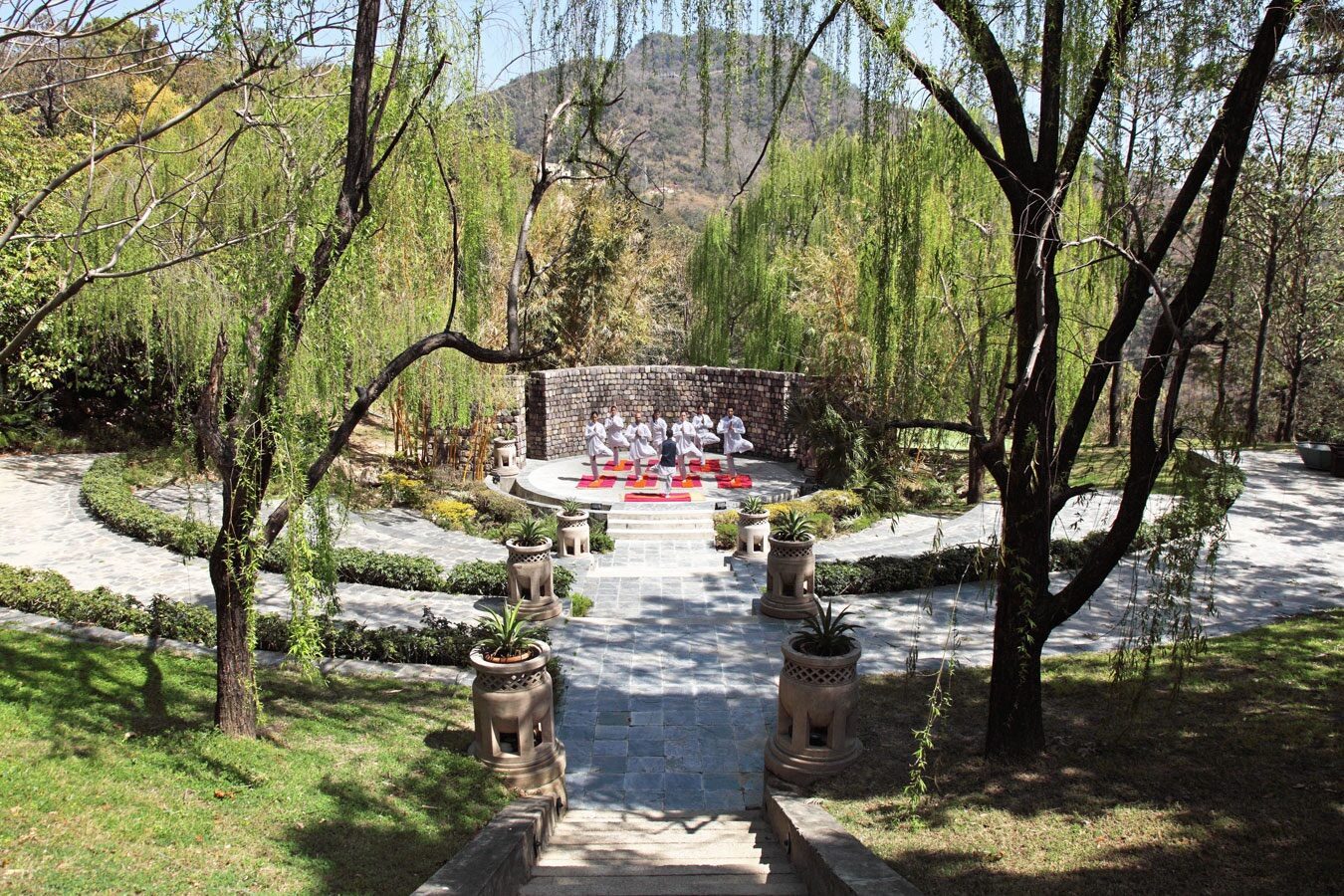 Now, where was I? Oh yes, I was looking through my treatment schedule with Dr Naresh Perumbuduri, the senior Ayurvedic physician here, and my mind was boggling.
Each day was crammed with excitements. Private meditation and yoga sessions, physiotherapy, a dozen spa treatments and acupuncture too – traditional Chinese medicine works hand in hand with Ayurveda here. 'We're all working towards the same ends, just by different paths,' explained Dr Jitenda Uniyal, who leads the traditional East Asian therapies here.
I don't know about you, but I'm a total massage junkie. When I have a particularly good session that frees up the nagging back pain that has dogged me for decades, I start wondering what a whole week crammed with massages would be like. Transformative, surely.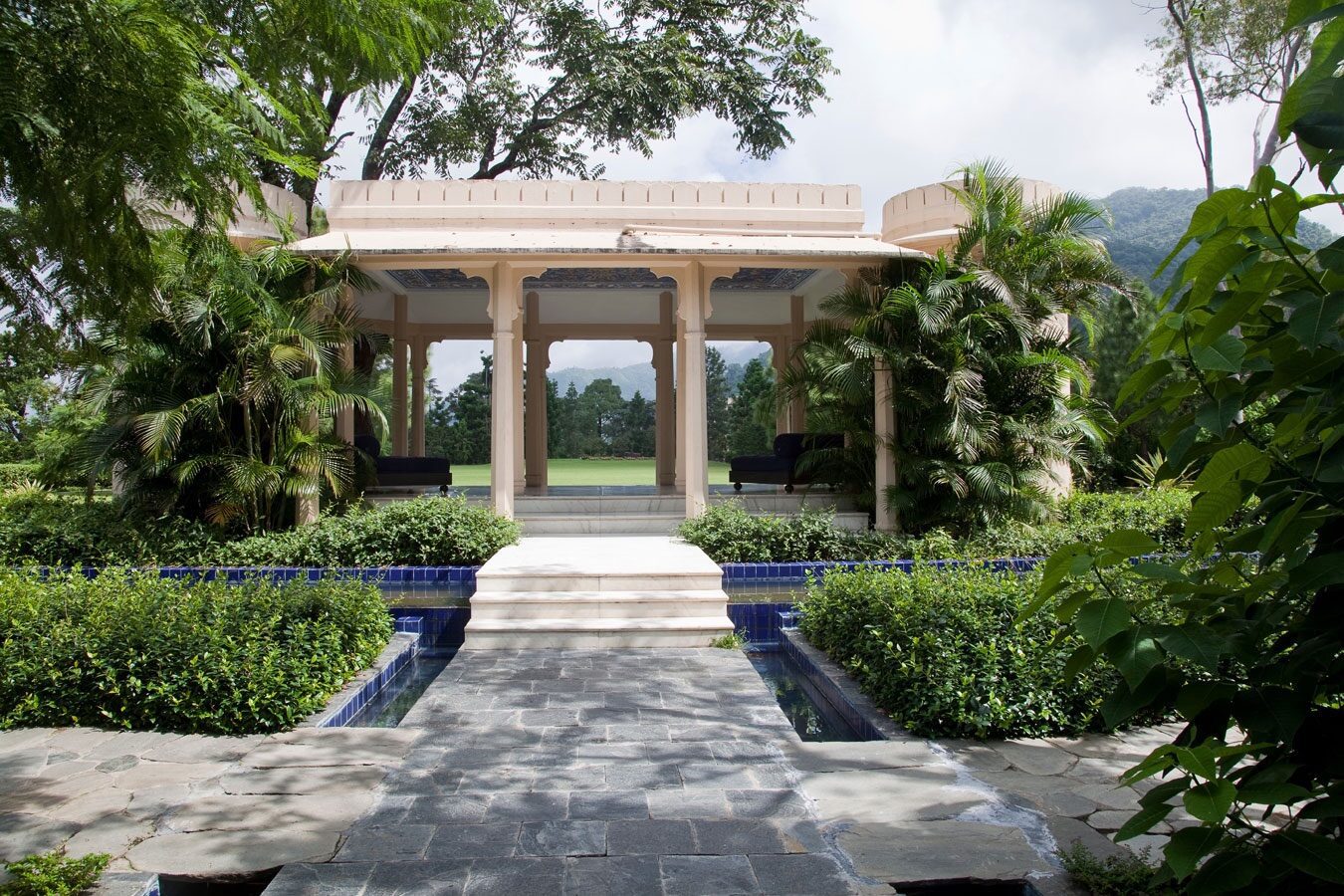 So while Dr Naresh explained to me how the wellness programmes are based on the ancient traditions of Ayurveda, and how the Ananda approach involves a diet of fresh local produce tailored to your 'dosha' (which is roughly your temperament plus body type), yoga, meditation and talks on Vedanta philosophy… and lots of specific treatments, my mind is leaping ahead to wonder what on earth, say, the 'bundle massage' might be.
Many people come here to detox, a process which goes a great deal deeper than just herbal teas and juices that western 'detoxing' seems to focus on (for the full works of the traditional Panchakarma detox, you'll need a good three weeks); others, like me, just want to step away from the burnout that we work ourselves into.
That's made easy here. Morning tea – a delicious ginger infusion – can be delivered from 5.30am, allowing plenty of time to slip into the white kurta pyjamas that the resort provides (everyone wears them the whole time here, like a uniform), and sip the tea gazing at the view while the sun comes up, before setting off up the hill for morning chanting and yoga at the Palace.
It's pure Hatha yoga – the basic movements of freeing up knees, hips, shoulders – and for anyone who spends their days behind a desk it's almost harder than the jumping around that western yoga goes in for. When I mentioned this to my wellness coordinator, she laughed and told me that when she was a teenager, she told her yoga-teacher-grandmother that she didn't want to do her 'old-people's yoga'. 'Ah,' replied her grandmother, 'but if you do old-people's yoga when you are young, you will still be able to do young-people's yoga when you are old!' Point taken.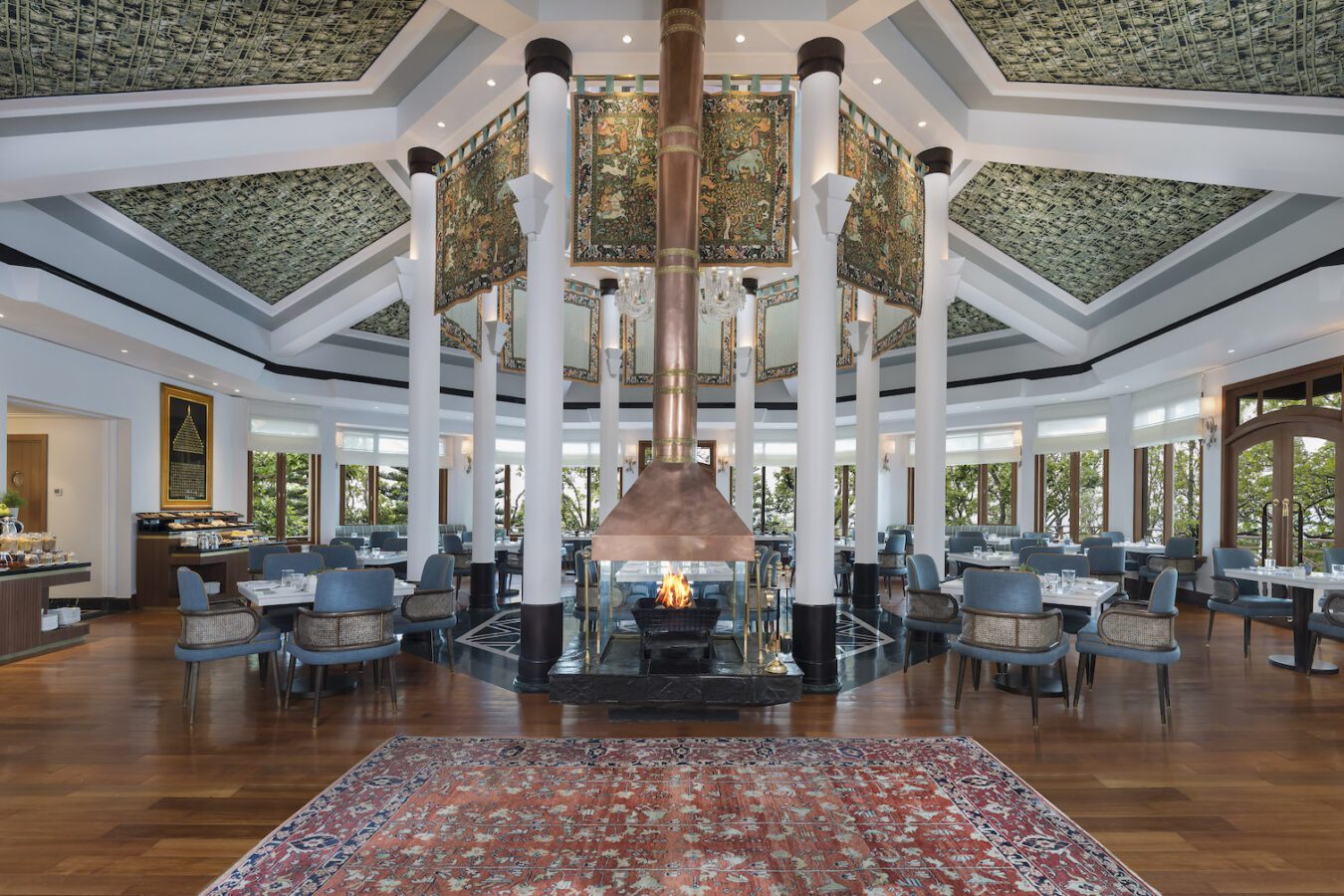 After yoga, breakfast. Ayurveda is big on eating breakfast, even if it's a light one of congee with garlic and bok choi, or a gram-flour crepe filled with sauteed vegetables, to stoke your 'agni', your digestive fire. Then, spa time!
My schedule started gently with 'grounding' treatments like salt scrubs and aromatherapy massage, but swiftly moved on to extraordinary procedures involving four handed massage by two therapists who set about me with 'bundles' – cloths filled with rice cooked in medicinal oils and still bubbling – or smothered me in clay-based body-masks before packing me into the steam shower to let the concoction do its work.
It would have looked fab on Instagram, but I gave up attempting to film anything when I realised that I'd basically be starkers for every session, and there as far too much oil around for anyone to grasp a phone camera. Plus, asking to video the finale of a treatment where the senior therapist was drumming those bundles up and down my spine at top speed with an intensity that drove the breath out of my body would have been like interrupting a conductor at the peak of an orchestral crescendo to say, 'Hold it there a sec would you? This would make a great shot!'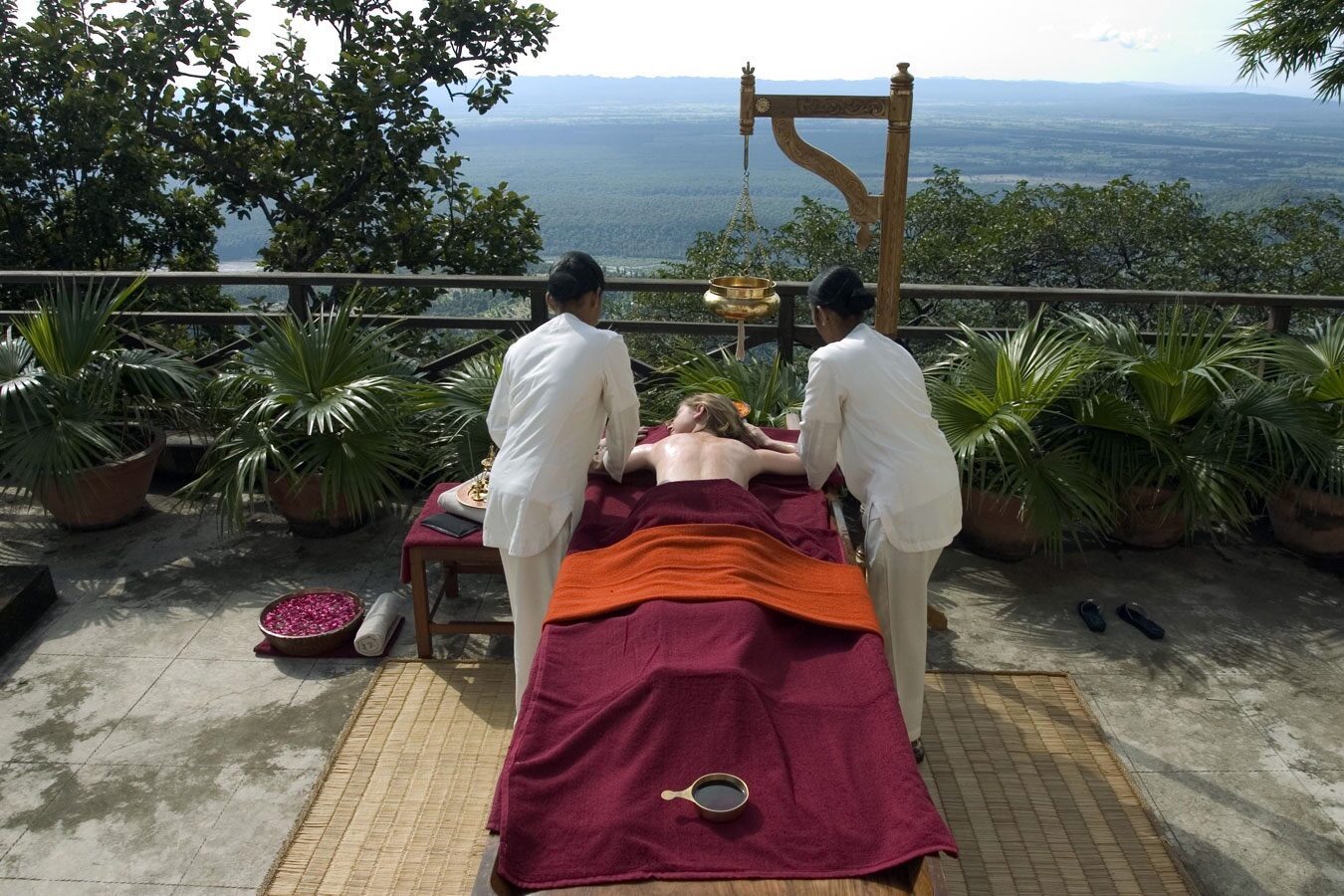 I also realised quickly that these treatments were in no way just 'massage'. They're powerful, ancient therapies honed over millennia, they open and close with sung chants, and the whole experience is… I hesitate to use the word, but 'transcendent' is what comes to mind.
The therapists are trained for eight months on site, and then only the ones who are judged to have developed that intangible extra of 'healing touch' are kept on. You need to go and lie down after each one and try to process what just happened. I spent most of day 5 in tears, overwhelmed by it all. Dr Naresh and the therapists weren't surprised.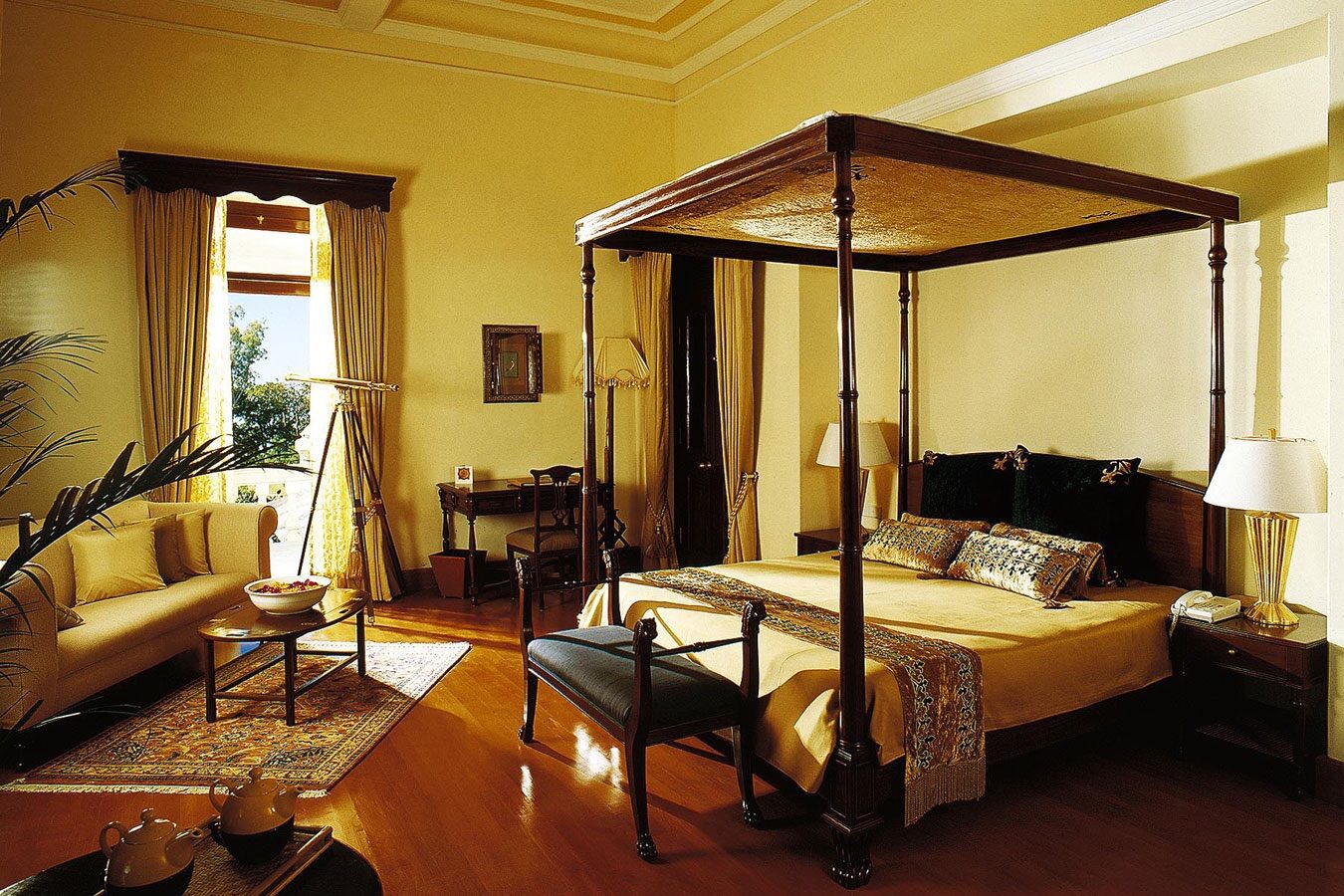 A week goes very quickly here. I didn't manage to join a nature walk around the Palace gardens, let alone take a day trek, or a trip to the temples in Rishikesh down in the valley – but I did catch the piper, in full regimental regalia, who, by long tradition, plays the bagpipes at 6pm each night as the sun goes down.
So was it transformative? By day 4, the pain in my lower back had dissipated for the first time since I don't know when, and I've come home resolved to do a lot more meditation and that brlliant, joint-mobilising, old-people's yoga. Long may it last.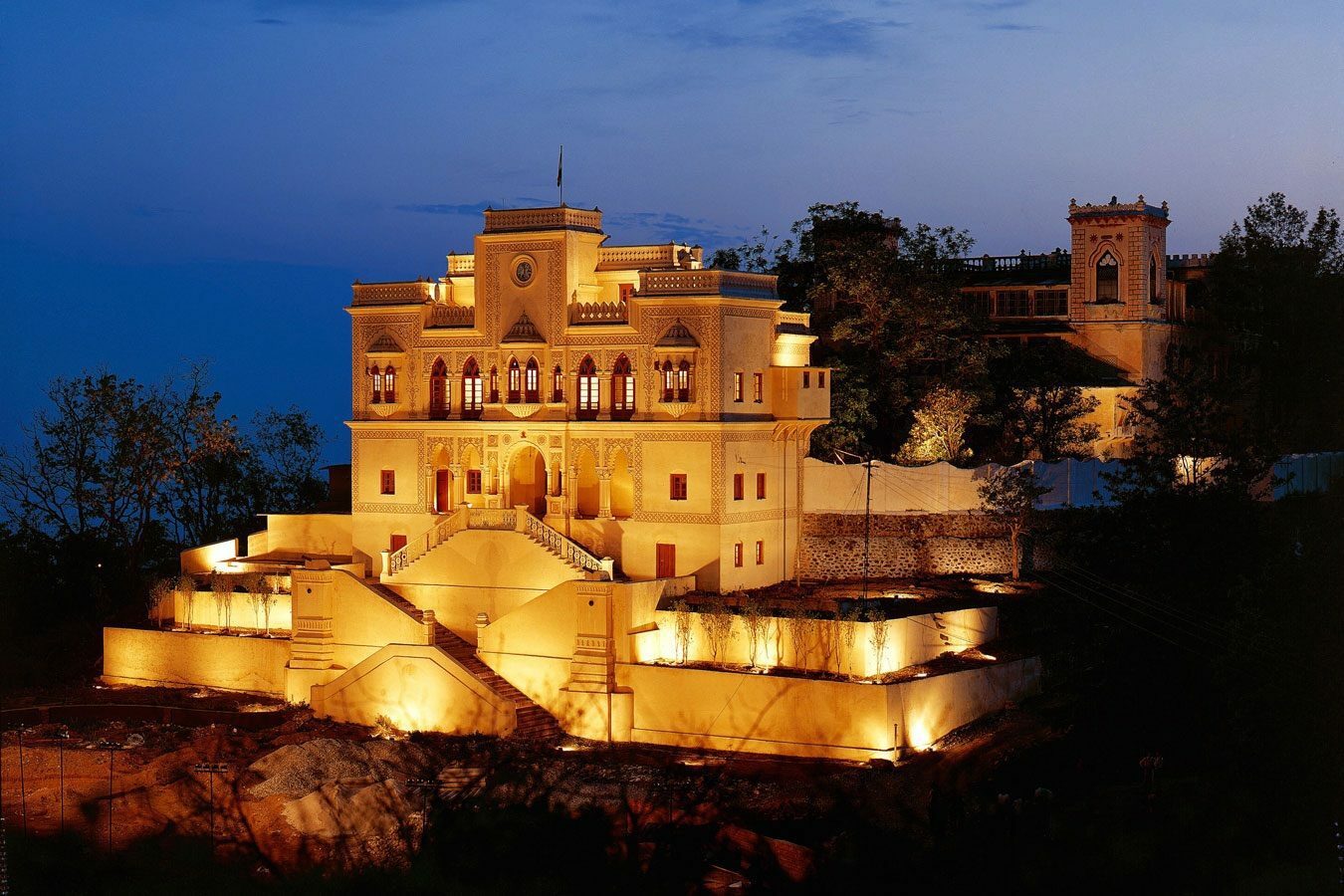 Top Tips: Don't expect much of yourself besides the treatment programme. I thought by mid-week I'd be raring to go – to the gym or to explore the extensive palace grounds. Instead, each treatment hit harder and deeper, so all I could do in the gaps between them was flop in the relaxation room of the spa.
Pack light. Everyone wears the lovely lightweight white kurta pyjama for everything from yoga and the spa to the restaurant and there's always a clean pair hanging in your wardrobe for when you want them. I could have brought everything I needed as hand luggage.
The Deal: Seven nights on the Renew Programme with The Luxury Spa Edit starts at £805 per person per night. Follow the link for more information.