Restore Body and Mind at the Fairmont Le Montreux Palace Willow Stream Spa
Nestled among the shores of Lake Geneva in Switzerland is the Fairmont Le Montreux Palace Willow Stream Spa, which offers stunning views of the lake and The Alps. The authentic spa experiences are inspired by local traditions, plants and herbs as well as Willow Stream signature treatments.
The Spa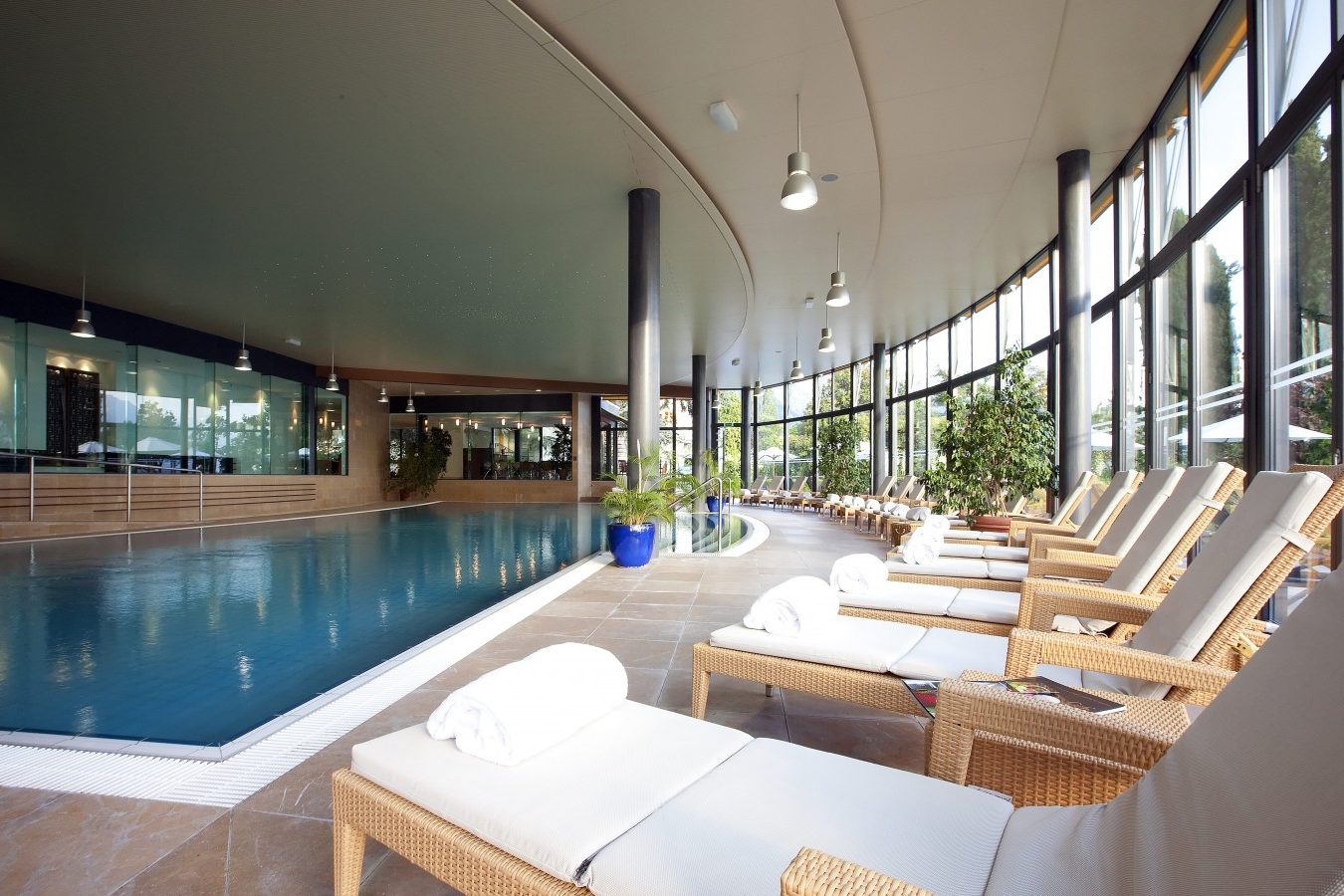 Fairmont Hotels and Resorts have 16 Willow Stream spas inside their hotels across the world and they were awarded the Best Luxury Hotel Spa in Western Europe by the Luxury Spa Awards in 2018. The one in Fairmont Montreux is in a secluded building that is over 2,000 square metres.
There are two pools, both indoor and outdoor. The outdoor pool has a lounge area and access to the pretty spa gardens that face the lake. Inside you will find a large pool and jacuzzi and the heat area which includes a steam room, solarium, jacuzzi baths and a cold plunge pool. There is also private VIP suites and a Spa Café.
The Treatment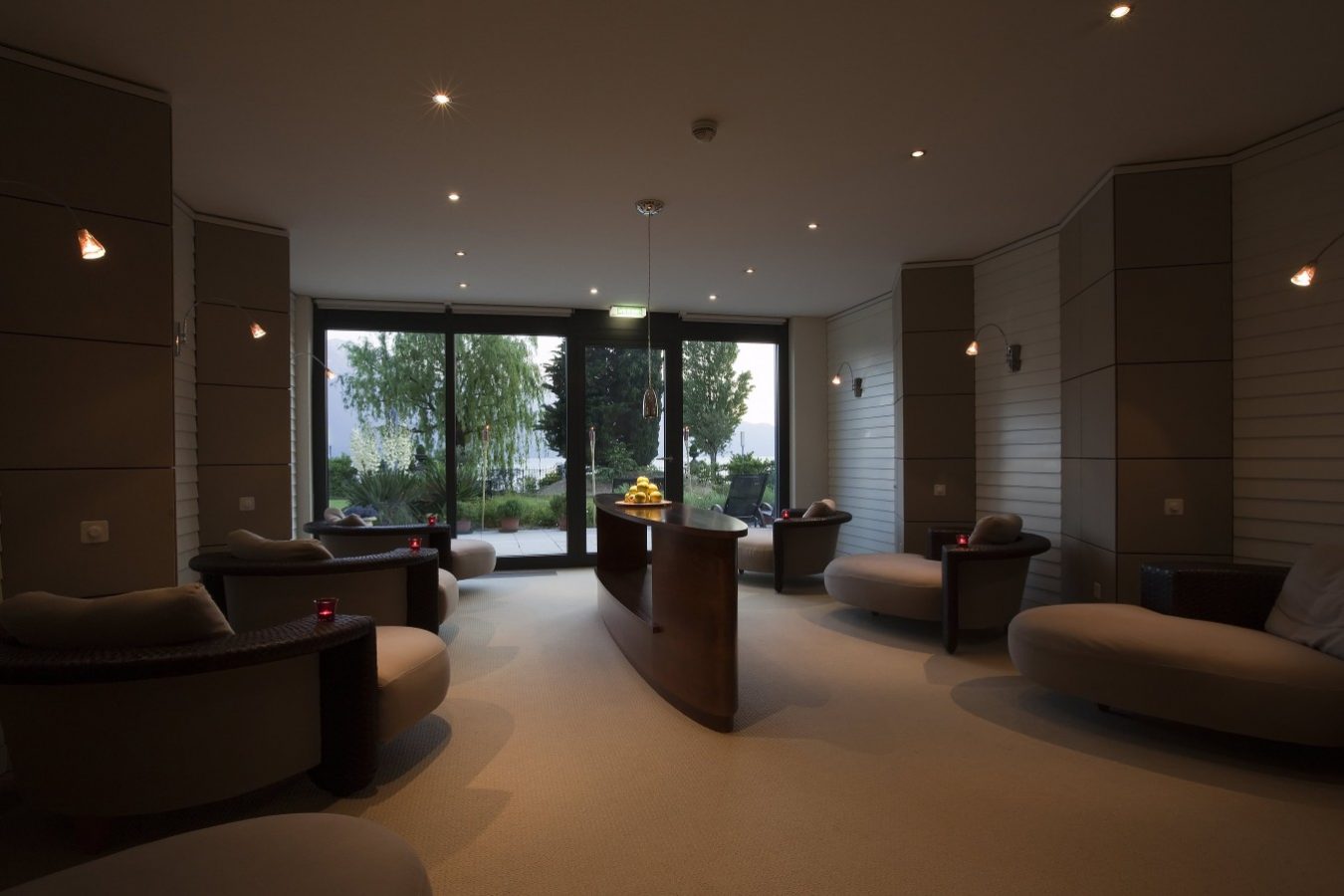 Treatments are designed to restore your body and mind using natural ingredients to time-tested massages crafted to melt away your stresses. I opted for the Californian massage; this is usually an hour but as I had another appointment, they shortened to 30 minutes.
It usually consists of a full-body, face and scalp massage but for me, they concentrated on my back and shoulders. It may have been half the time, but I still felt the full benefit. I opted for grapeseed to be used throughout the treatment and they focused on my knots and certain points to relieve pressure and I left feeling extremely relaxed.
To Stay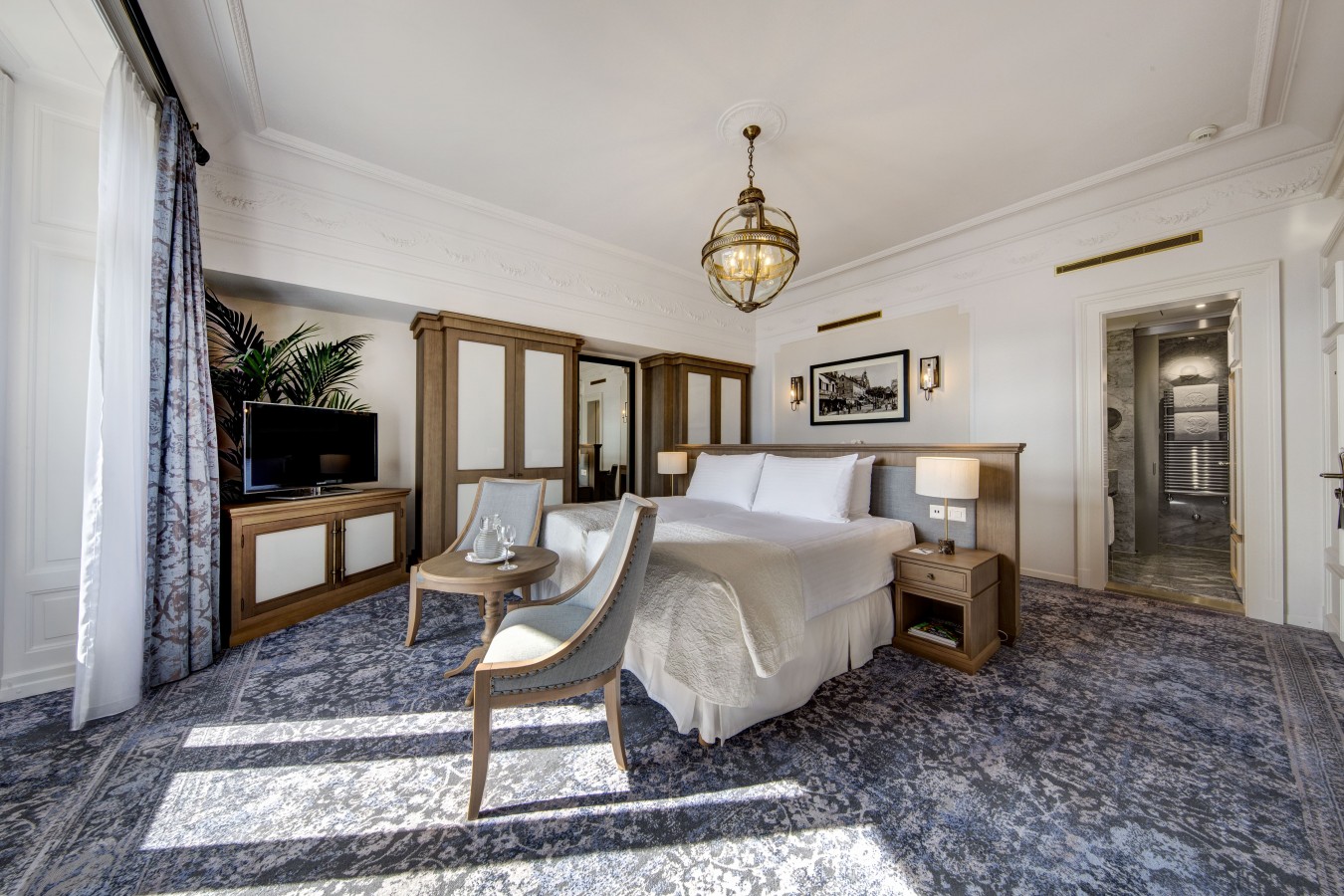 Of the 236 rooms, 51 are suites with some offering stunning panoramic views of Lake Geneva and The Alps. The rooms are made up of five categories; Fairmont City View Room, Deluxe City View Room, Fairmont Lake View Room. Deluxe Lake View Room and Signature Lake View Room.
Meanwhile, the suites have a lake view and include the Bellevue Lake View Suite, the Quincy Jones Lake View Suite and the Presidential Lake View Suite.
We were in room 511 which is one of 51 suites in the hotel. It is also one of three Bellevue Suites. All three suites can interconnect or be booked out individually. The spacious room has the most beautiful view of the lake, grounds and mountains.
To Eat
Fairmont Le Montreux Palace offers a total of six restaurants and bars. La Palmeraie serves a great breakfast and lunch along with stunning views of the lake.
MP's Bar & Grill features a relaxed dining space, outdoor terrace and cocktail bar, while Funky Claude's Bar serves up interesting cocktails with fun gourmet dining with live music six days a week.
The Lounge is a nice informal space that offers coffee, light lunch and champagne around a cosy fireplace.
La Terrasse du Petit Palais has a gorgeous terrace and is only open in the summer serving salads, grilled fish and savoury meat dishes.
Finally, The Montreux Jazz Café offers hearty cuisine and the regions best wines.