Gaylia Kristensen Launches First UK Pop up at Sospa, Sofitel St James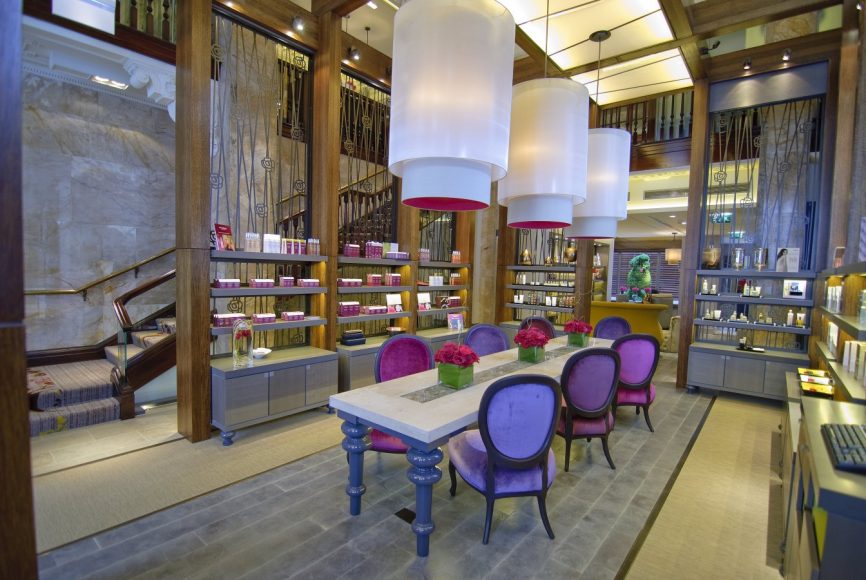 The founder of the Australian skincare brand has partnered with the exclusive London hotel to offer her signature facial treatments in Britain for the first time.
This year sees the launch of a new London pop up from anti-ageing skincare brand Gaylia Kristensen at SoSpa, Sofitel St James, giving guests the opportunity to experience the Australian brand's signature facials and products for the first time in the UK.
Gaylia developed her iconic products over three years. Hugely popular in Asia, they combine state of the art, molecular polypeptide and protein technologies with natural Australian botanicals to create the most advanced anti-ageing solutions. In fact, Gaylia is so hands-on, she travelled to London to personally train the SoSpa team herself.
Her award-winning skincare can be found in luxury spas, salons and premium retailers around the world but they've not been available in Britain – until now. That's all about to change with Midlands-based Cozmetica UK set to distribute the products across the British Isles after the pop up closes in May.
The Treatment
The Signature Facial Treatments will be exclusively available at SoSPA in London, with four to choose from: Deluxe – the ultimate firming facial; Dream – anti-ageing facial; Heaven – digital stress release facial; and Men's Power facial.
I tried out the 90-minute Deluxe facial which promises to firm, lift and brighten your skin. More than just products, this treatment incorporates emotional freedom tapping (EFT) point techniques. By tapping pressure points on the meridians of the face, EFT as it is said to release negative energy and allow for a deeper level of relaxation and radiance.
Opening my locker on arrival I found a beautiful affirmation card inside containing an inspiring quote. My facialist encouraged us to repeat those words when the tapping motion took place as a way of helping shoo away the inner tension of everyday city living. (You can then take the affirmation card away and continue the treatment yourself by tapping the points across your face while reciting the affirmation or choosing something more personal.)
As you'd expect, the skin is cleansed, exfoliated and moisturised with Gaylia Kristensen's hero products but I found the massage pressure to be slightly firmer than other treatments we've experienced. My facialist explained that this, combined with tapping motions across your face, helps to give the skin a lift. The good news is despite this I was still so relaxed that I managed to doze off twice during the treatment.
And while a natural collagen infusion face mask set to work, the treatment continued along other pressure points; my weary shoulders, neck, scalp, arms and hands receiving a welcoming massage too.
The results were instant. Not only did I feel like I'd had a reinvigorating power nap but when I left, I caught sight of my skin in the mirror – it was glowing! The facial promised to lift and brighten and it certainly delivered those results.
The Deluxe Gaylia Kristensen facial costs £160 for 90 minutes and is available until May.