Six Senses Zighy Bay
Musandam, Oman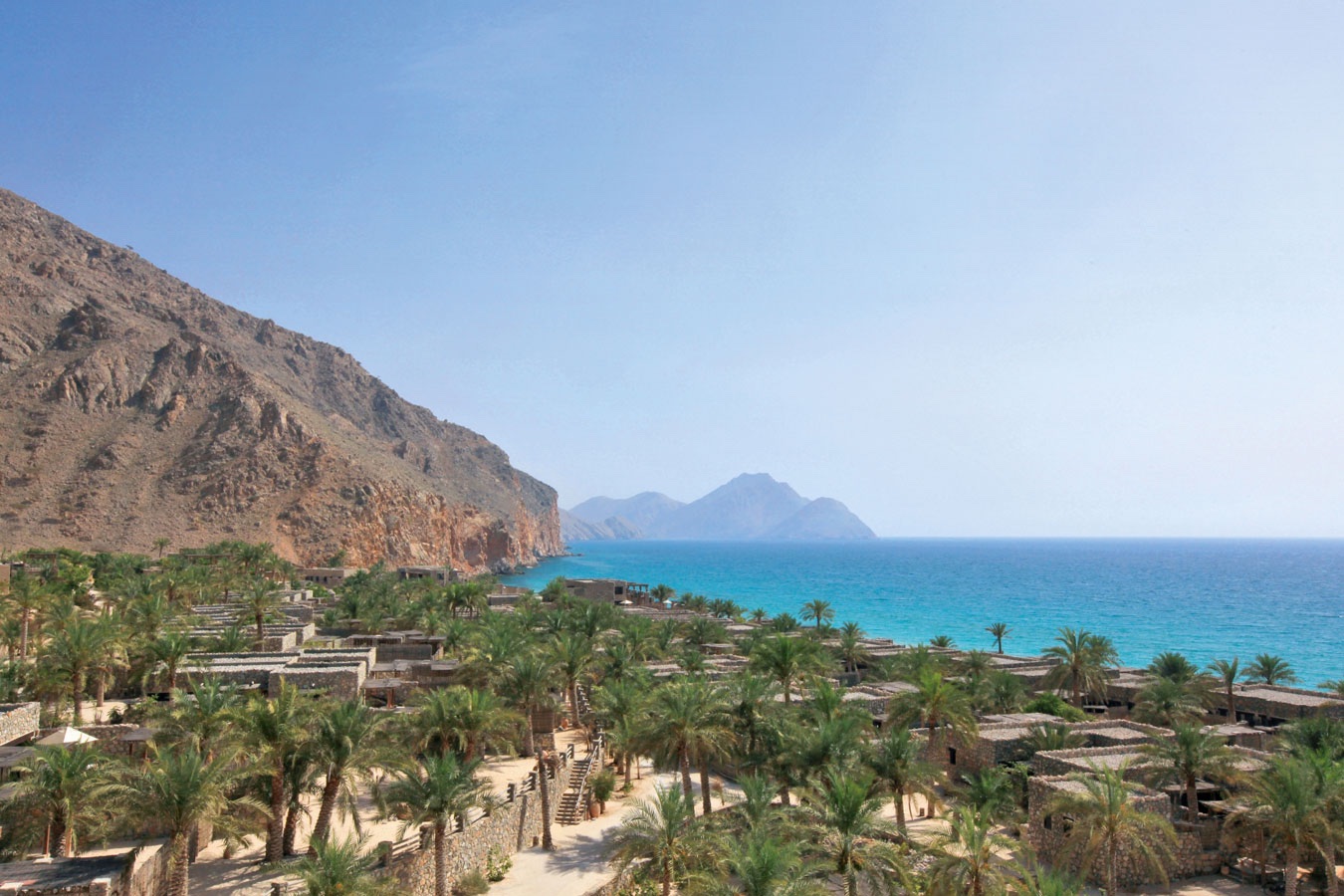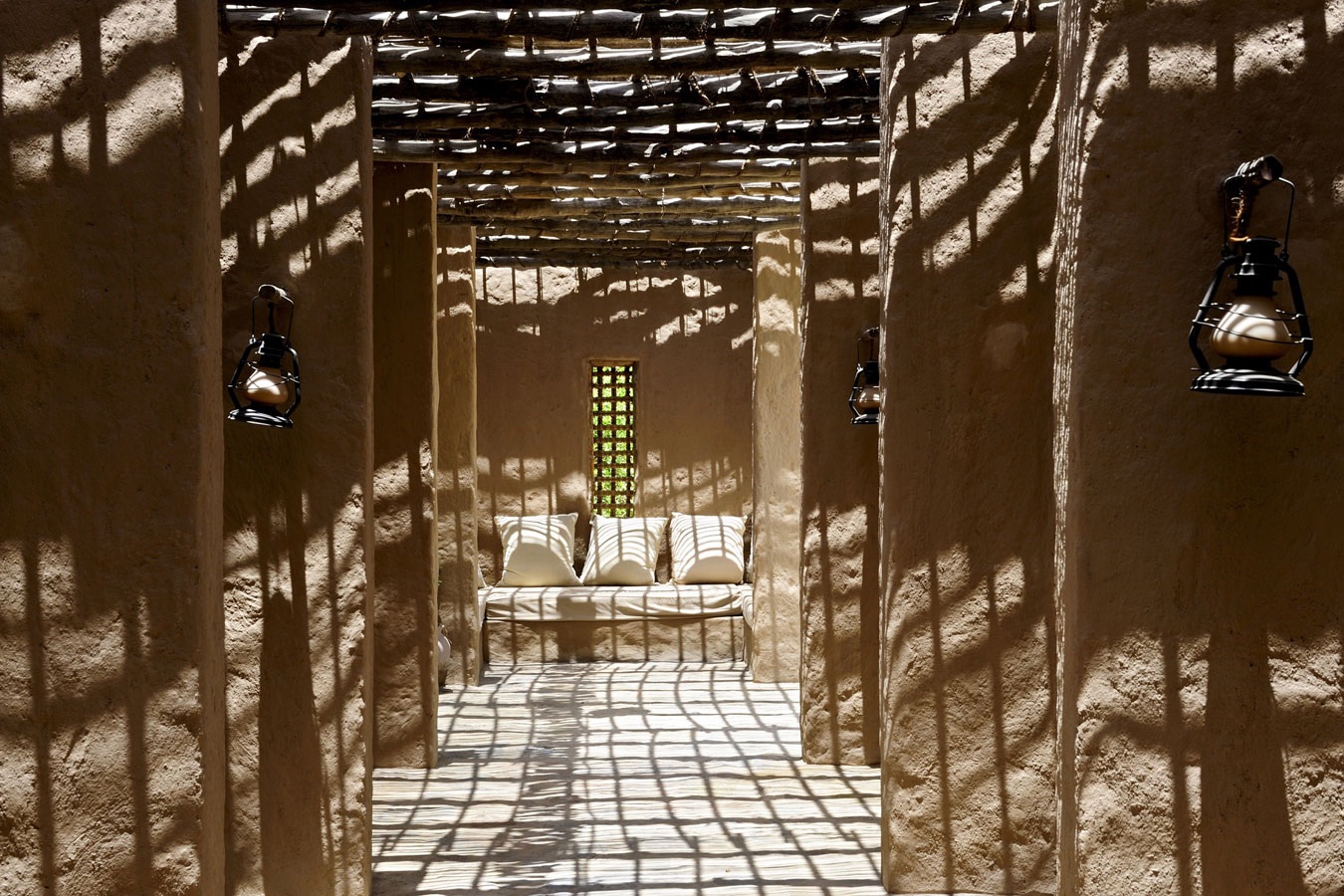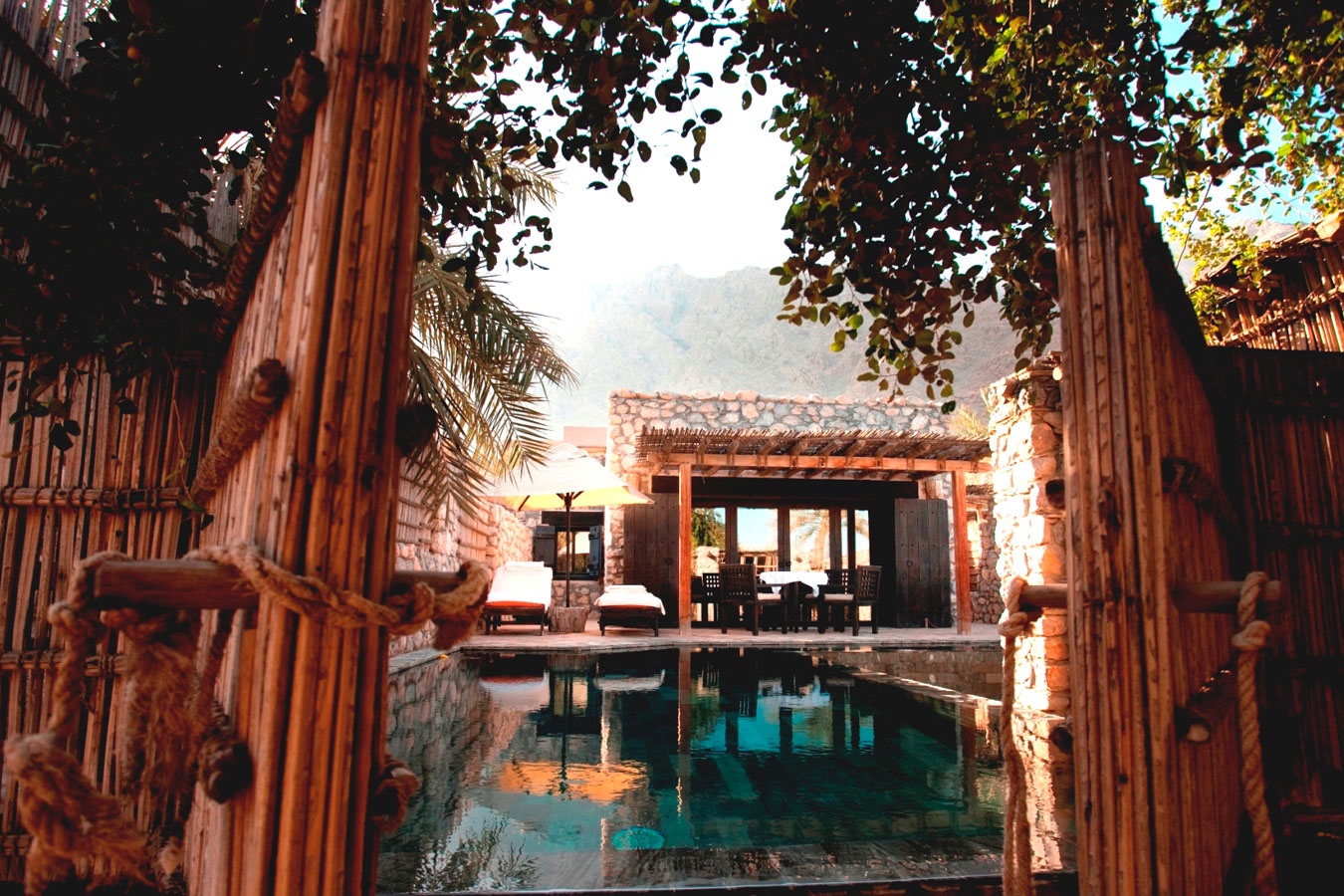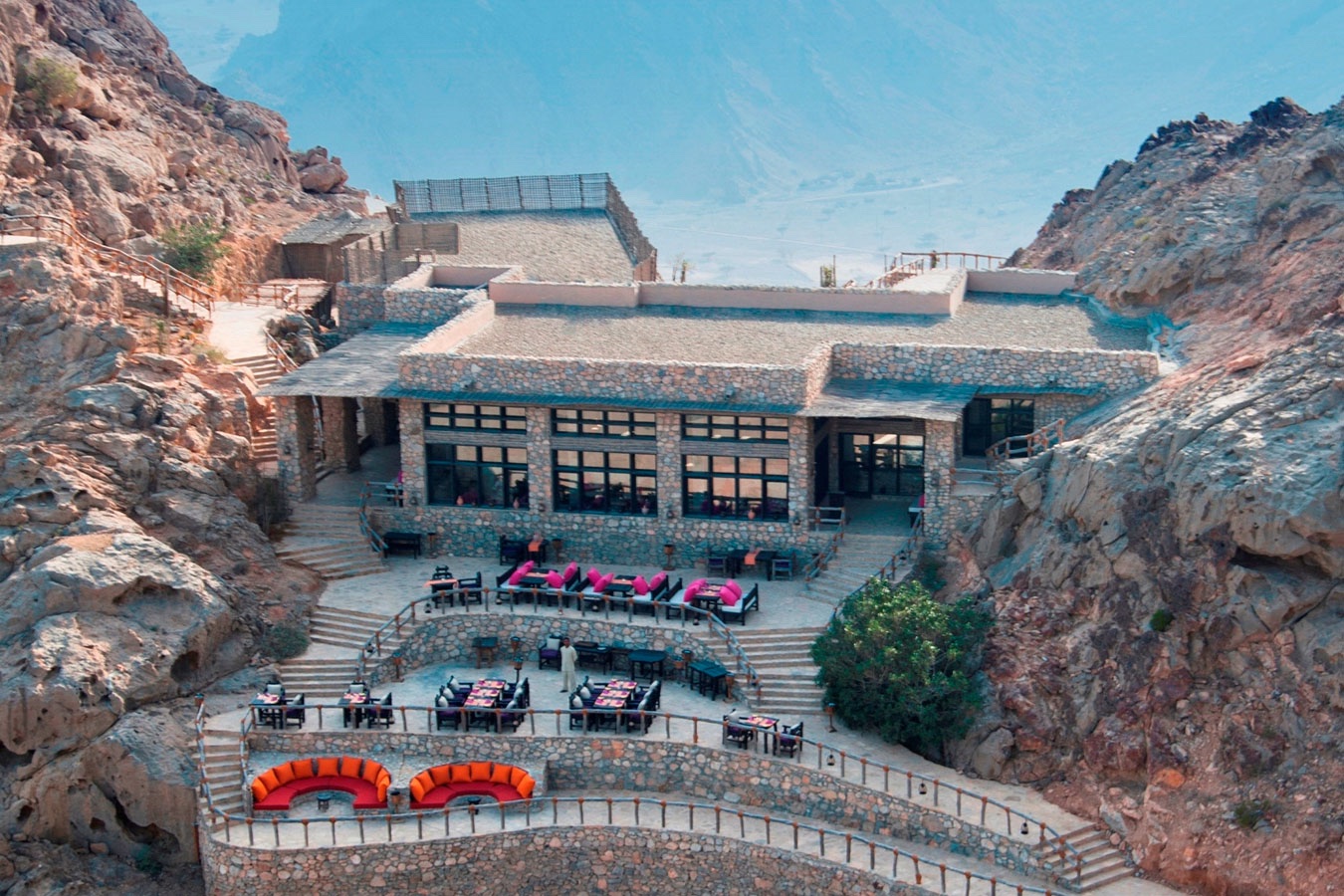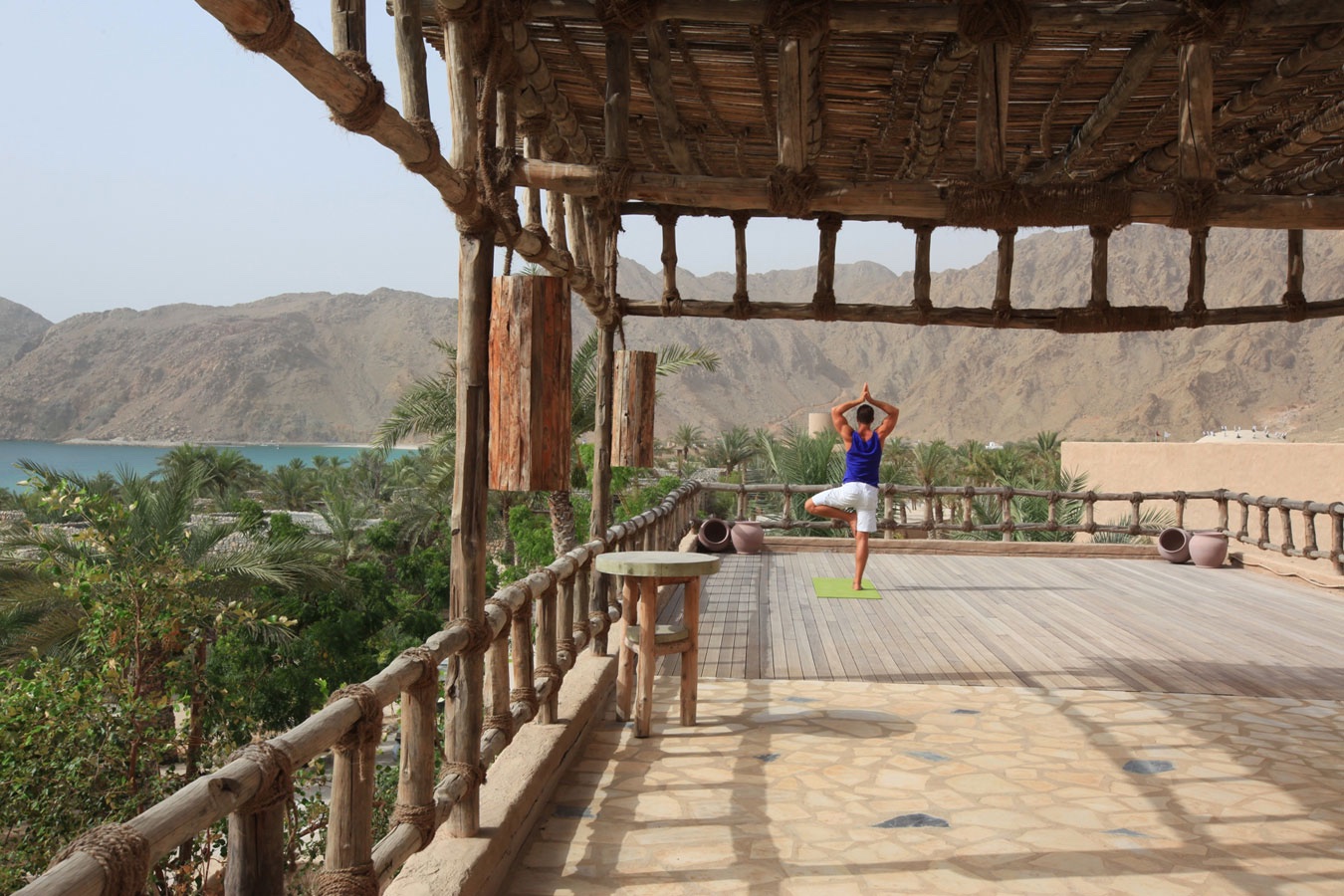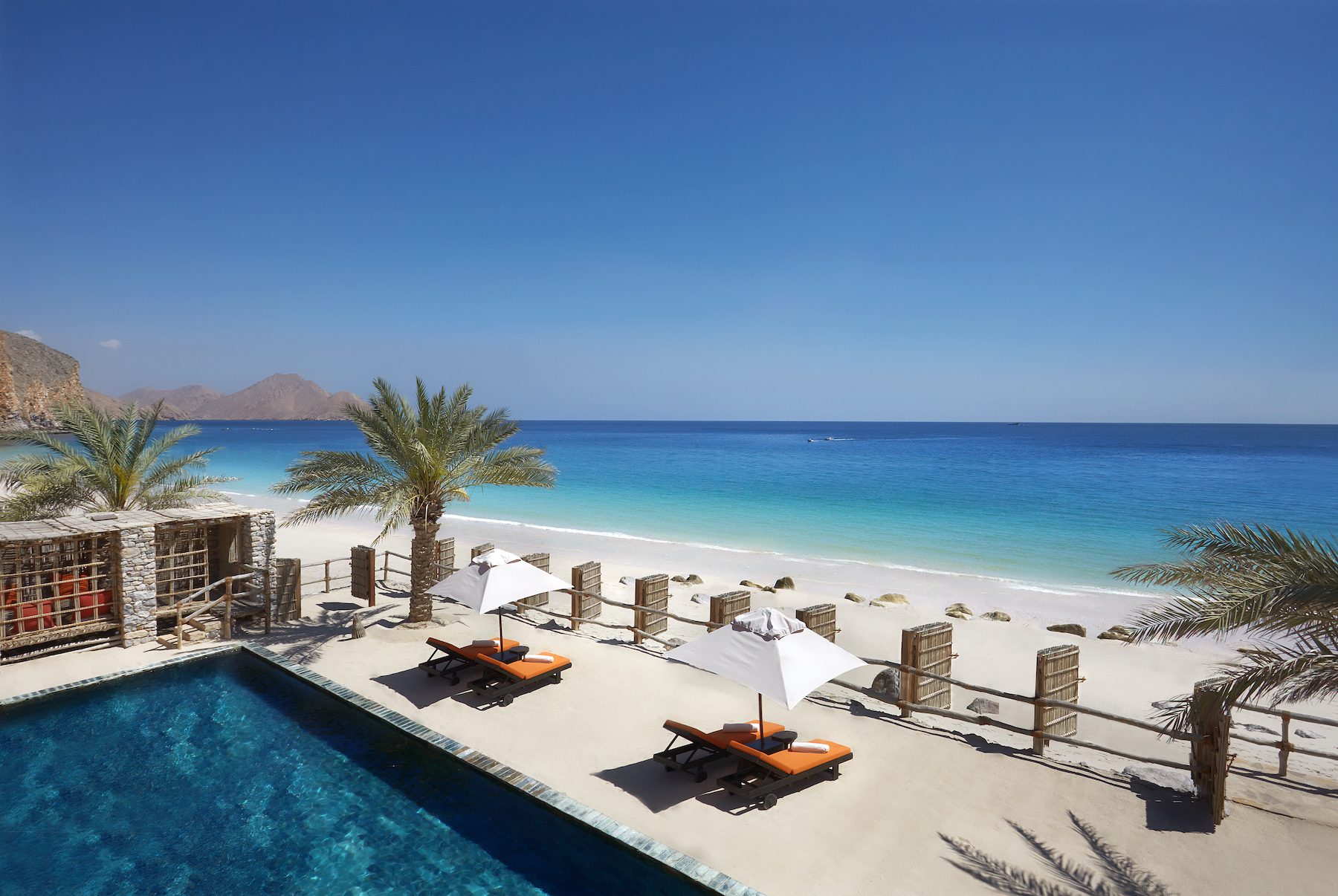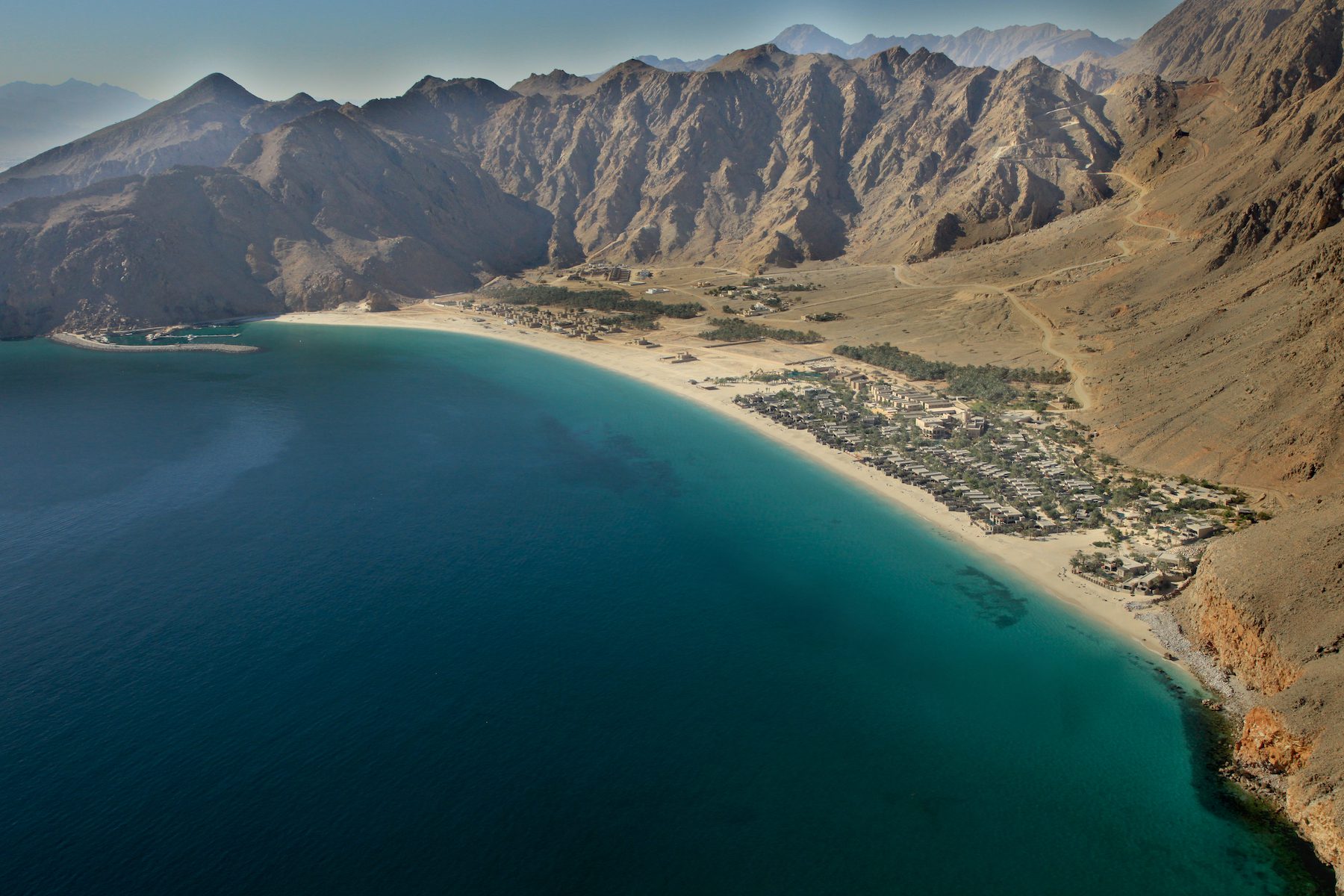 Price Guide
Features
Couples
Destination Spa
Family Friendly
Fine Dining
Going Solo
Retreat
Wellness
Spa
To Do
Bootcamp
Cycling
Gymnasium
Hiking/walks
Meditation
Personal training
Pilates
Pool – Outdoor
Snorkelling
Watersports
Yoga
Nestled in Oman's dramatic Musandam Peninsula, Six Senses Zighy Bay is a village-inspired resort that offers guests every opportunity to enjoy a luxurious wellness break in a location where rugged mountains dive into vibrant emerald waters in front of a powdery sand beach.
Accommodation is provided in a range of traditionally built villas, suites and beachfront retreats, each of which comes complete with a private pool and a summer house, providing all the space you need to decompress and bathe in your glorious surroundings.
An eclectic range of dining options offers local and international cuisine, from Asian to Mediterranean dishes, in some of the most glorious restaurants that you will ever have the privilege to visit, including the alfresco Sense on the Edge, perched 293 meres above the bay.
As well as a wide range of activities designed to fulfill your sense of adventure while in the sultanate, Six Senses offers its trademark high-end approach to guest wellbeing in a heavenly spa that offers state-of-the-art facilities, soul-soothing treatments and restorative wellness programmes designed to leave you feeling refreshed and revitalised by the end of your stay.
The Six Senses spa at Zighy Bay is a sanctuary of wellness surrounded by date palm trees and lime bushes. Past the luxurious welcome lounge and boutique retail area lie a steam room, a sauna, an ice cave and two Arabian-style hammams where traditional exfoliating rituals are held. Time in the indoor fitness centre or a session in the outdoor jungle gym will set you up perfectly for a restful moment in the cocooning relaxation room, or visit the signature Six Senses Alchemy Bar, where guests are guided in concocting their very own skincare and aromatherapy products.
Nine treatment rooms offer a menu of skin-purifying and soul soothing treatments. Highlights include: a cleansing Arabian Facial using natural ingredients such as figs, almond powder and warm honey; the Wonders of Oman body rasul and massage; and a full-body Jet Lag Recovery massage ritual to reset your internal clock.
Six Senses also offers a comprehensive range of diagnostic and remedial Wellness Programs, using smart technology to assess guests' inner health, movement and sleep patterns. Expert visiting practitioners then provide personalised treatments, activities and dietary recommendations to help you start on a path to wellness that can be sustained both during and after your stay.
The resort's dedication to guest wellness even extends to a Sleep with Six Senses Program that offers the insight of internationally renowned experts to ensure this fundamental building block of wellbeing is maximised during your wellness break.
Spa Facilities
9 treatment rooms
2 hammam rooms
Separate relaxation lounges
Sauna
Steam
Ice cave
Gym
Yoga pavilion
Gallery
Spa Products
Six Senses products range
The Organic Pharmacy
Subtle Energies
Margy's
Built from natural stone and timber in a traditional Omani style, the serene villas at Zighy Bay are positioned along sunlit sandy lanes and offer organic bedding, plumped-up sunloungers and plunge pools surrounded by mountain-stone walls.
Available set back from the beach or as beachfront dwellings, Pool Villas for up to four people have one bedroom and combined living area with a large daybed sofa, as well as their own sand gardens and private pools. Pool Villa Suites are relaxing enclaves with a separate living space and two outdoor showers.
Duplex Two Bedroom Pool Villas and Villa Suites, also available in beachfront positions, provide panoramic balconies and can accommodate up to five people, making them ideal for families who desire a little more space and privacy.
The Retreats – one at each end of the beach resort – are spacious three-bedroom-and-bathroom villas with ocean views that can house up to eight guests, with amenities including oversized infinity-edge swimming pools and al fresco dining areas.
And for groups of up to ten guests, The Private Reserve is a sublime four-bedroom beachfront property with a 17m swimming pool and its own stretch of private beach. Spread across three buildings, accommodation includes a master bedroom with a copper bath, separate living and dining room areas for entertaining, a wine cellar, staff quarters, a full-service kitchen and its own cinema room.
A world of flavours awaits diners at Six Senses Zighy Bay, with a collection of restaurants set in stunning locations offering a wide variety of globally inspired cuisine.
Perfect for a light bite, refreshing drink or satisfying dinner, the poolside Summer House serves contemporary Asian and Mediterranean dishes including seafood, grills and homemade ice creams and sorbets.
For a true taste of the Middle East head to the Spice Market, where four-course Arabian Safari and Spice Market Journey menus are cooked in a traditional mud kitchen and served in a dining room characterised by earthy and bold colours.
Set outdoors against a simply stunning backdrop some 293 metres above the bay, Sense on the Edge is a dining experience like no other, with regional flavours given an unmistakably French twist in the revelatory nine-course Crafted Adventure menu.
For a more low-key but nonetheless stylish and unique family meal – right on the beach – the Shua Shack is described as a 'signature Bedouin dining encounter' that includes cold and hot meze, Omani Shua lamb and local sweet delicacies.
For liquid refreshment, Zighy Bar offers classic, modern, local and organic mocktails and cocktails, while the Wine Cellar's master sommelier can guide you through a bespoke tasting session complete with a cheese or chocolate accompaniment.
---
Facilities and Activities
Basic Arabic lessons with Omani hosts
Arabic Cooking Classes
Spice Market: Every Sunday and Thursday from 1:00 to 3:00 pm
Microlight: Explore the scenic views of Six Senses Zighy Bay and the main beach by air
Paragliding Explore: Scenic views with Six Senses Zighy Bay's professional paraglide instructors
Scenic Cruise Travel: Explore the picturesque bays and unique fishing villages carved into the mountains and fjords of the spectacular Musandam Peninsula
Zighy Bay Water Initiatives Tour: Visit Six Senses Zighy Bay's reverse osmosis plant and crystal water refinery, which produces water without carbon footprint
---
For the Kids
Chaica's Club for children between 4 to 10 years old. Al Feetean's Club for teenagers aged 10 to 16 years.
---
Location
Zaghi, Musandam Governorate, Oman
Zighy Bay is located on Oman's northern Musandam Peninsula, a scenic 120-minute journey from Dubai. In addition to the scenic drive from the top of the mountain overlooking the bay, guests have two other arrival experience choices: Paraglide with their resident professional, or make your entrance by speedboat from a neighbouring bay port.
Zighy Bay is 120 kilometres, or around a 120-minute's drive from Dubai International Airport (DXB). All visitors are required to send the passport copy/passport details minimum of three working days prior to the arrival date to obtain a border pass to cross the UAE-Oman checkpoint; as for the UAE Resident, a passport and UAE Resident Visa copies are needed as stated in the new regulation of UAE-Oman border.
Pool Villa
Pool Villa Beachfront
Pool Villa Suite
Pool Villa Suite Beachfront
Duplex Two Bedroom Pool Villa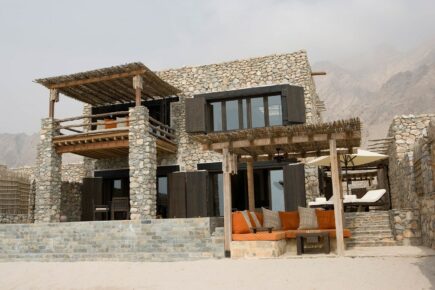 Duplex Two Bedroom Pool Villa Suite
Duplex Two Bedroom Pool Villa Suite Beachfront
The Retreat
The Private Reserve
The dramatic landscapes, sprawling deserts and white sand beaches that create the Arabian jewel of Oman make for of one the Middle East's best kept secrets. In contrast to it's glitzy neighbour Dubai, the Sultanate boasts an abundance of natural beauty and tradition, and oozes Middle Eastern charm.
Located in the Musandam Peninsula on the northern tip of Oman (just two hours from Dubai airport) Six Senses Zighy Bay sits behind a rugged mountain range alongside a pristine white sand beach. The 82 all-with-pool eco villas, retreats and suites scatter the coastline that leads to the renowned Six Senses Spa and wellbeing hub. Combat your jet lag on arrival by joining the candlelit evening meditation class at the yoga pavilion with its stunning panoramic views of the crystal clear ocean and majestic mountains.
As the first Six Senses resort in Middle East, Six Senses Zighy Bay blends exceptional guest experiences with a unique style – authentic, personal, sustainable and in harmony with individual surroundings.
The Spa
A complete haven of calm and tranquility, the Six Senses Spa spans 1,900 square metres and offers a wide range of holistic wellness, rejuvenation and beauty treatments.
The Asian-inspired spa is equipped with nine treatment rooms, two hammams, sauna, steam and ice caves, and offers innovative ancient holistic treatments from in-house experts, and regular visiting wellness practitioners.
The Treatment
Holistic Anti-Ageing Facial – An aromatic hand and arm ritual for relaxation is followed by a deep cleanse and a gentle exfoliation. A blend of essential oils, including saffron and rose are used for their anti–ageing and relaxing properties to calm, sooth and smooth the skin in a Marma facial massage, followed by a hydrating mask. A completely rejuvenating facial on both an aesthetic and emotional level – my skin was glowing, eyes bright and mind calm.
Other Treatments
The Blissful Marma Massage begins with a refreshing foot soak, followed by a deep relaxation massage to banish stress and induce a good night's sleep. The Marma techniques help to enhance and to balance the energy levels of the body.
The Programme
Discover Yoga – If you haven't tried yoga before then this is the programme for you. Private sessions of Hatha yoga focus on gentle moves with a minimum and effortless flow between each pose. This, combined with guided meditation and breathing exercises, help regulate the pace of breath, relax and maintain the steadiness of the body, leading to a clearer mind and better coordination during yoga practice.
Yogic Detox – Suitable for more experienced yoga practitioners, the programme draws upon Hatha yoga cleansing techniques including sat kriya (movement and breath exercise) to cleanse the internal organs and achieve harmony between the major pranic flows. Aspects of Hatha yoga postures (asanas) and more advanced practices of pranayama and meditation are incorporated along with detox treatments to offer a profound experience. Each element of this programme is introduced and based on a personalised assessment of the guest's condition.
Other Programmes
Six Senses Integrated Wellness – The innovative approach to wellness allows the in-house experts to measure and analyse key physiological biomarkers and provide guests with lifestyle and nutritional advice. They then design a personalised programme of spa treatments, fitness and wellness activities based on the preventative principles of the Eastern medicine approach and the results-oriented Western influences.
To Stay
Styled in natural woods with high ceilings our two bedroom, duplex villa was huge! The downstairs en-sute bedroom led to a terrace with a dining area for six, a private pool and sun loungers. Upstairs was the second bedroom, a shower room and a large lounge leading to a balcony with day beds to take in the glorious sea views. Each villa provides bikes for guests to explore the vast resort and surrounding area.
To Eat
We dined in The Spice Market most days – offering a fabulous breakfast buffet – you can help yourself to honey directly from the comb. Healthy offerings included soya and almond yoghurts, chia seeds, and a colourful array of exotic fruits and juices. In the evening Arabic delights are served up from the traditional mud kitchen.If you want to impress a loved one head to Sense on the Edge – an award winning, fine dining restaurant, featuring the breathtaking views located on top of the rugged mountains.
The Zighy Bar serves up creative organic mocktails and cocktails throughout the day, as well as a great tapas menu.
Don't Miss
The Organic Garden Tour: Take a walk round the resort's large organic garden with the chief gardener and learn about the Six Senses Zighy Bay practices.
Organic Herbal Mixology: Learn how to combine ingredients and fresh herbs from the organic garden to create refreshing beverages.