REVĪVŌ Wellness Resort
Bali, Indonesia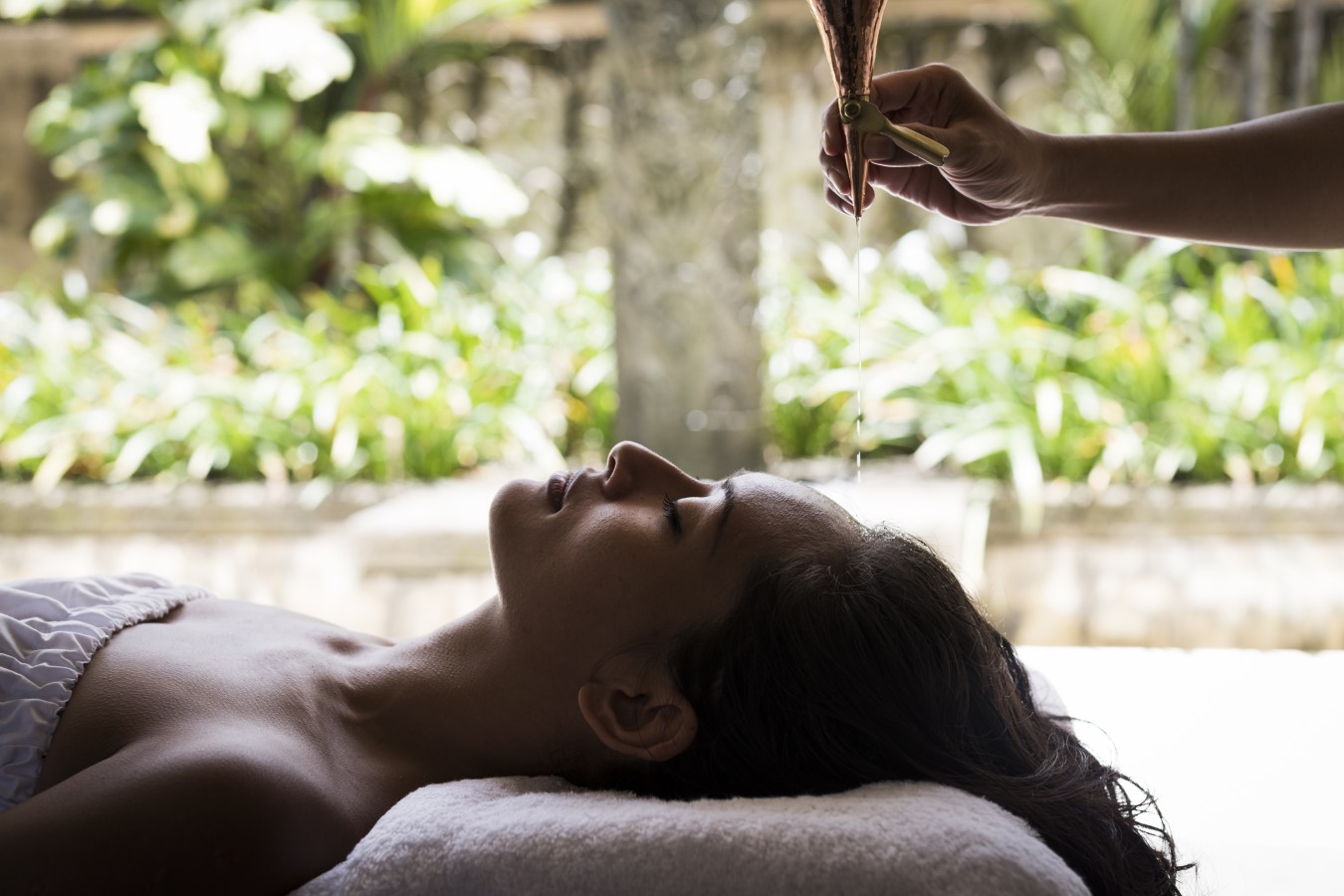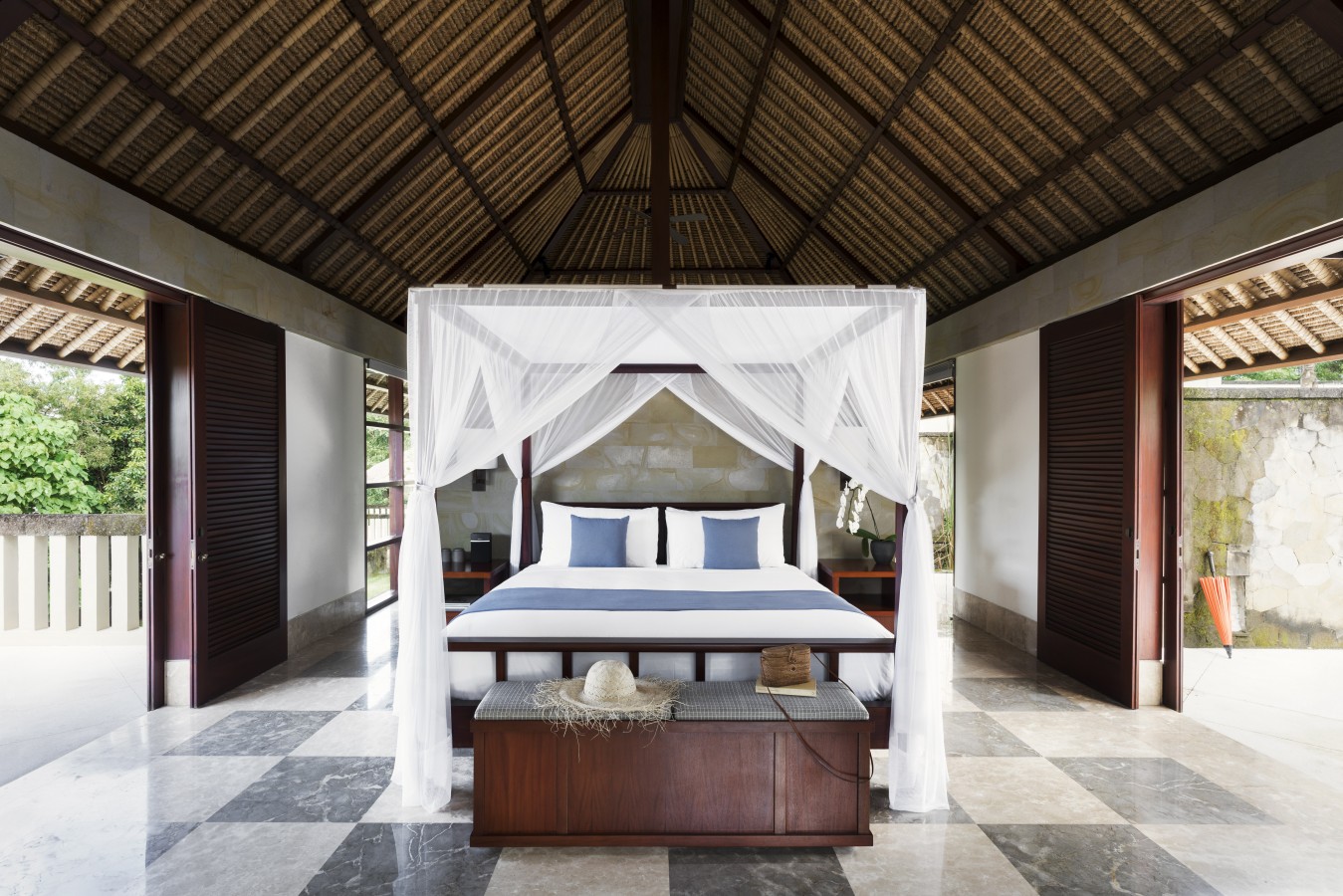 Price Guide
Features
Adults Only
Couples
Destination Spa
Detox
Going Solo
Retreat
Wellness
Spa
Hydrotherapy
Pool
Thermal Facilities
To Do
Gymnasium
Meditation
Personal training
Pilates
Pool – Outdoor
Yoga
Nestled amidst the breezy hills of Nusa Dua in South Bali, REVĪVŌ Wellness Resort is spread across 1.6 hectares of teak tree forest, surrounded by dense tropical rainforest and the Indian ocean.
Meaning "I'll live again", REVĪVŌ's lush enclave is comprised of Balinese-style luxury suites and villas, a nutritious gourmet restaurant, bar and pool lounge, as well as best-in-class fitness and spa facilities. The resort aims to "soothe the spirit, rejuvenate the body and enrich the mind" through a complete mind journey composed of a blend of relaxation activities, spa and holistic medicine treatments and a personal food diet based on each customer's DNA & nutritional needs.
REMISSIŌ
REVĪVŌ's holistic Spa, REMISSIŌ brings together authentic ancient Balinese healing traditions, aroma, hydro and chromo therapies and facilities to nurture the body and achieve overall well-being and balance.
The Spa itself is a quiet haven comprised of five spacious double treatment rooms, each with their own outdoor bath. Facilities include two hydro jet Vichy shower beds, hot and chill plunge pools, a Jacuzzi, infrared saunas, steam rooms, an aromatic garden and a saltwater floating pool set amidst tropical greenery.
Spa Facilities
Floating salt pool
Hot and cold plunge pools
Jacuzzi
Steam rooms
Infrared saunas
Hydro jet Vichy shower beds
Aromatic garden
Relaxation areas
Spa Products
REVĪVŌ
Janssen Cosmetic
OPI
CND
REVĪVŌ Wellness Resort is comprised of three villas. At the main villa of the resort, you will find the reception, MOVEŌ (Fitness centre), REMISSIŌ (Spa), NŪTRIŌ (restaurant, bar and poolside lounge) and 8 Suites. The two other 4-suite villas have a communal pool, dining pavilion, living room, library & garden.
In total, REVĪVŌ Wellness Resort offers 16 Balinese-style Suites with 8 Garden Suites, 6 Courtyard Suites and 2 Private Pool Suites.
Check in: 2:00 pm
Check out: 12:00 pm
NŪTRIŌ is the food and beverage programme at REVĪVŌ, which includes a restaurant, "Nū", a Bar, "Tri", and a poolside lounge, "Ō". Each concept believes in a simple philosophy – fresh, wholesome, organic and balance. The belief is to serve food as close to its natural state as possible, with a mission to sharpen and delight taste buds, while continuously supporting health.
The menu has been carefully designed by REVĪVŌ's creative nutritionist chef Aliwalu to offer a selection of healthy gourmet recipes made with seasonal ingredients, and adapted to each guest's diet and nutritional needs. The focus is on high protein dishes, which have a balanced amount of healthy fats, are low in carbs and free from gluten – with a Balinese twist. Using the finest organic ingredients, REVĪVŌ supports local farmers, sustainable agriculture and environmentally friendly products. There are no additives, preservatives or refined or processed ingredients in any of the dishes.
NŪ has a seating capacity of 48 and is open daily from 7am to 11pm. TRI has a seating capacity of 36 and is open daily from 8am to 12pm. Ō has a seating capacity of 30 and is open daily from 9am to 6pm.
---
Facilities and Activities
Yoga barn
Aerial yoga outdoor space
Meditation room
Pilates studio
Fitness room (with TRX, boxing and kinesis equipment)
25-metre lap pool
MOVEŌ shop
---
Location
REVĪVŌ Wellness Resorts, Jalan Desa Sawangan, Benoa, Badung Regency, Bali, Indonesia
The resort is just a 20-minute drive from Denpasar airport in Bali.
Garden Suite
One Bedroom Villa
Private Pool Villa
Private Four Bedroom Villa
Whisked through Denpasar airport into a fragrant limousine and prised with a fresh-pressed juice and cold towels, I head towards Bali's southern tip, and the newly launched REVĪVŌ Wellness Resort. Twenty minutes later, emerging from a tropical teak tree forest, an understated entrance opens into a spectacular open courtyard. It's a study in minimal gorgeousness, with low-level pale stone buildings, a huge silent swimming pool glimpsed through distant pillars, and bougainvillaea trailing the walls. White clad therapists drift across the concourse like modern-day goddesses. We're in Bali, but REVĪVŌ comes with an added sprinkling of ancient Greece.
I am attending an 'Anti Ageing and Longevity Retreat', one of six packages REVĪVŌ offers: three immaculately planned days targeting the ageing effects of modern living on both body and mind, starting with a debrief with wellness consultant Kathy Cook. Her aim is to fine-tune my retreat, and includes facial skin mapping, and a body composition scan, which deduces in less than ten seconds that I am 'under-exercised'. Drat – I was hoping my newly acquired activewear was a clever decoy. Kathy establishes my needs with the dextrous skills of a psychoanalyst. She also appears to have discovered the secret of eternal youth, the bonus of a lifetime practising what she preaches. Post consultation, armed with a journal for diarising my experience, I'm ready to hand myself over to a detox of body and mind. How hard can this be?
The fitness schedule answers the question for me: an intensive three daily retreat appropriate classes, from yoga and pilates, reiki and meditation, to more high impact kickboxing and circuit training. The facilities are state of the art, including an aerial yoga studio, and quirky touches like aqua mats for in-pool workouts: Cue 'Carry On' style hilarity. The emphasis is on mindful movement, but as a less than prolific exerciser (That body composition scanner doesn't lie) it's hard work. I realise that if I want to age like Kathy I need to get with the programme. Literally.
REMISSIŌ
Daily spa treatments offer a more pampering style of rejuvenation. Housed in Balinese huts, each therapy starts with a lemongrass infusion and foot wash, which after kickboxing is almost enough in itself.
The treatments use entirely natural products: A facial of carrot, frozen cucumber and yoghurt, and a natural coffee body scrub are mentally jotted down to repeat at home. Additionally, the spa boasts state of the art activities designed for total mental and bodily relaxation: I rotate through a snazzy infrared sauna, a hydro-powered Vichy shower and hot and cold plunge pools.
The sensory deprivation saltwater floating pool is the revelation: before I know it I have floated for thirty minutes gazing at the clouds.
To Stay
My 'courtyard suite' is honeymoon worthy, with a pitched thatched roof and an enormous central voile draped four-poster bed. Behind the bed of dreams, I can choose between ablutions in a sunken bath or the walled outdoor rainfall shower with blue sky views. Huge sliding doors open to private gardens and yet another Instagram-worthy pool. Each morning I am roused with a trio of healthy wake-up shots, and each evening I retire at 9pm to write my journal, with a daily tipsheet for mindful living habits left on my bed for consideration. This type of self-reflection is virgin territory for me but it starts to feel good. Maybe it's this rare time to think, maybe it's a new appreciation of early bedtimes, exercise and healthy food, or maybe its the sheer enjoyment of being self-indulgent, in stunning surroundings, wearing my new activewear, but this retreat feels like a game-changer. The name REVĪVŌ translates as 'to live again' and as I leave this Balinese hideaway I do feel more than a little reborn.
To Eat
REVĪVŌ's mealtimes alone are enough to have me rebooking: A mostly plant-based menu reinvented as art form by Spanish 'Vital Chef' Aliwalu. Abstinence is happily not an idea that's encouraged here; the meals are positively Dionysian, with plate after plate of highest end, beautifully presented and delicious food, not to mention adapted to nutritional needs dependant on each retreats requirements, and designed to invigorate the body through minerals, enzymes and antioxidants.
On a more superficial level, the signature crockery is nearly as spectacular as the dishes. Much meal time photography naturally ensues.