Palácio Estoril Hotel, Golf & Wellness
Cascais, Portugal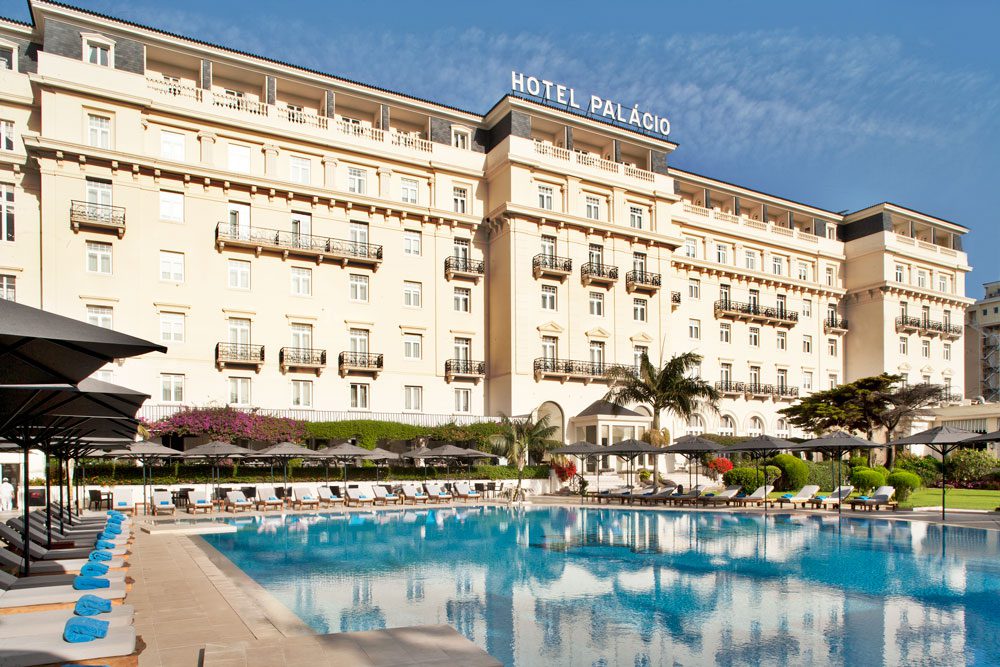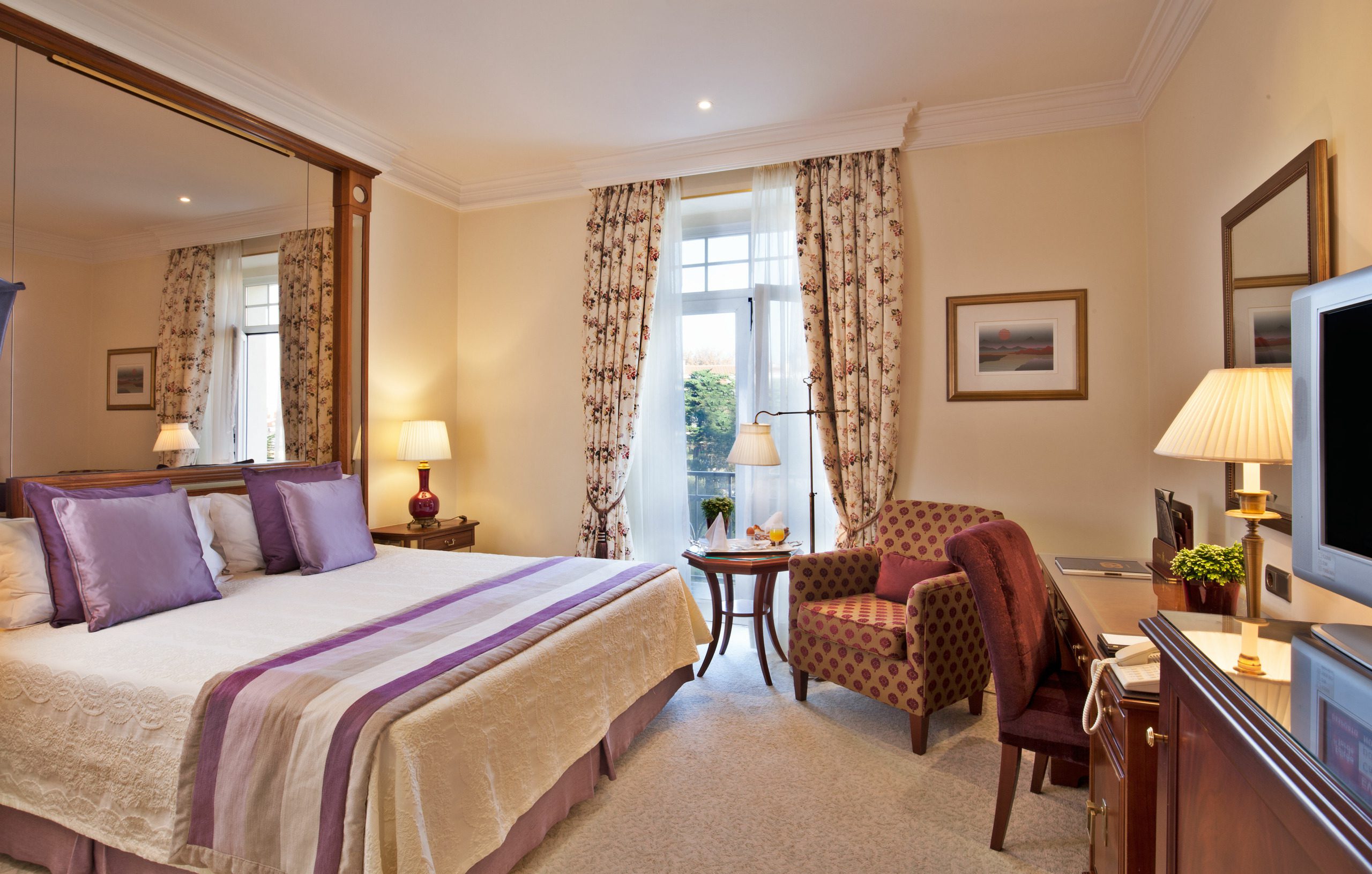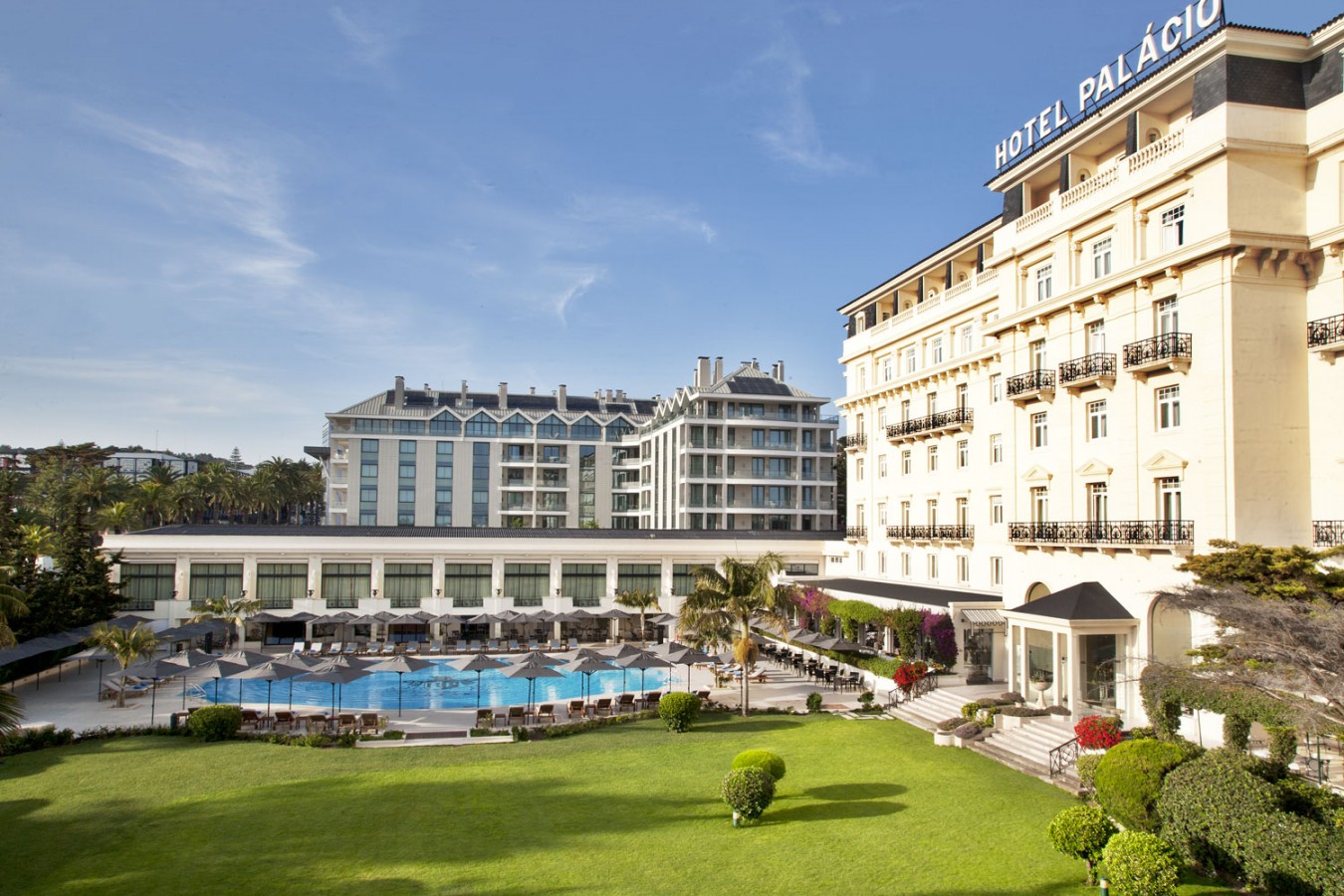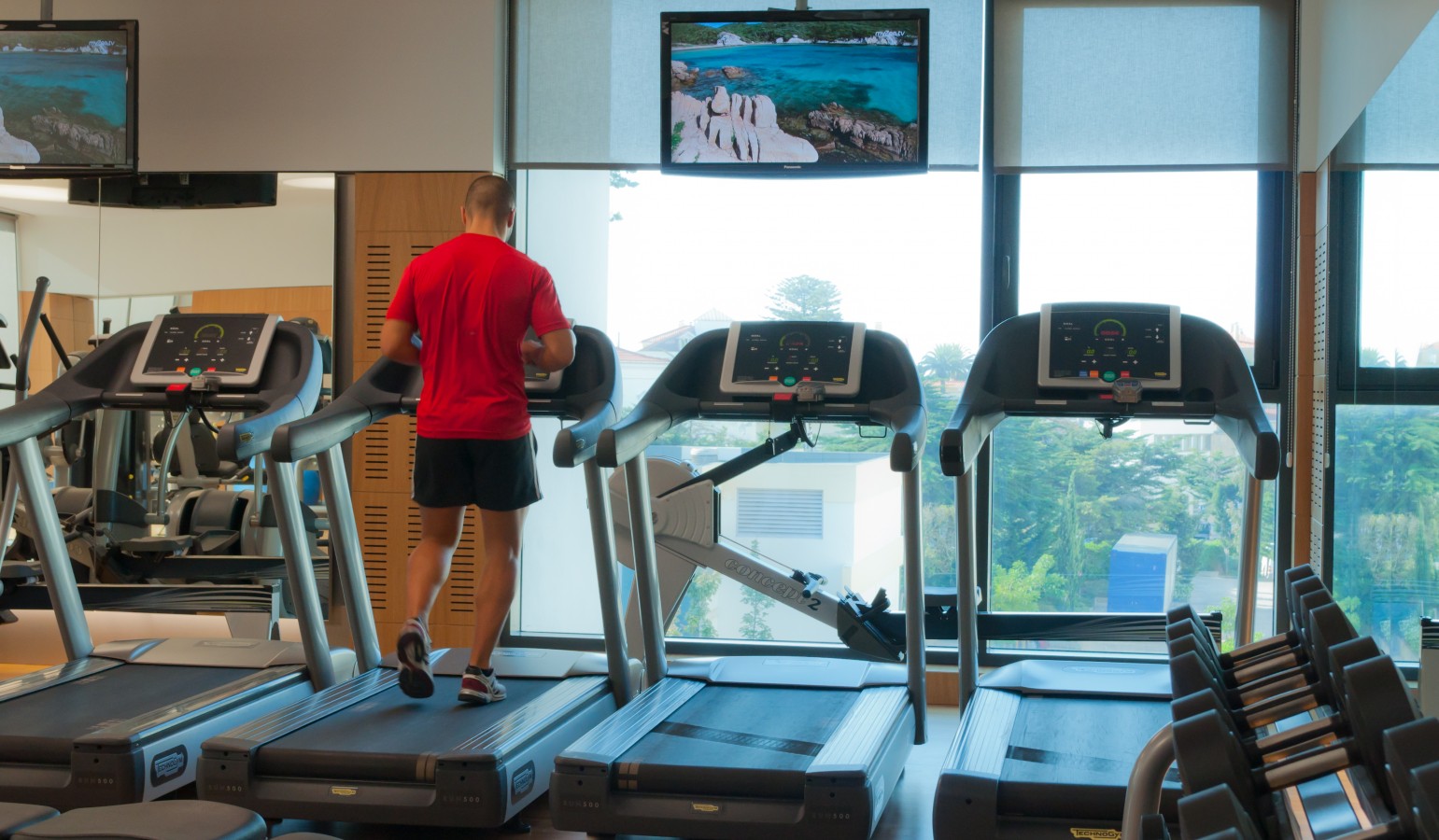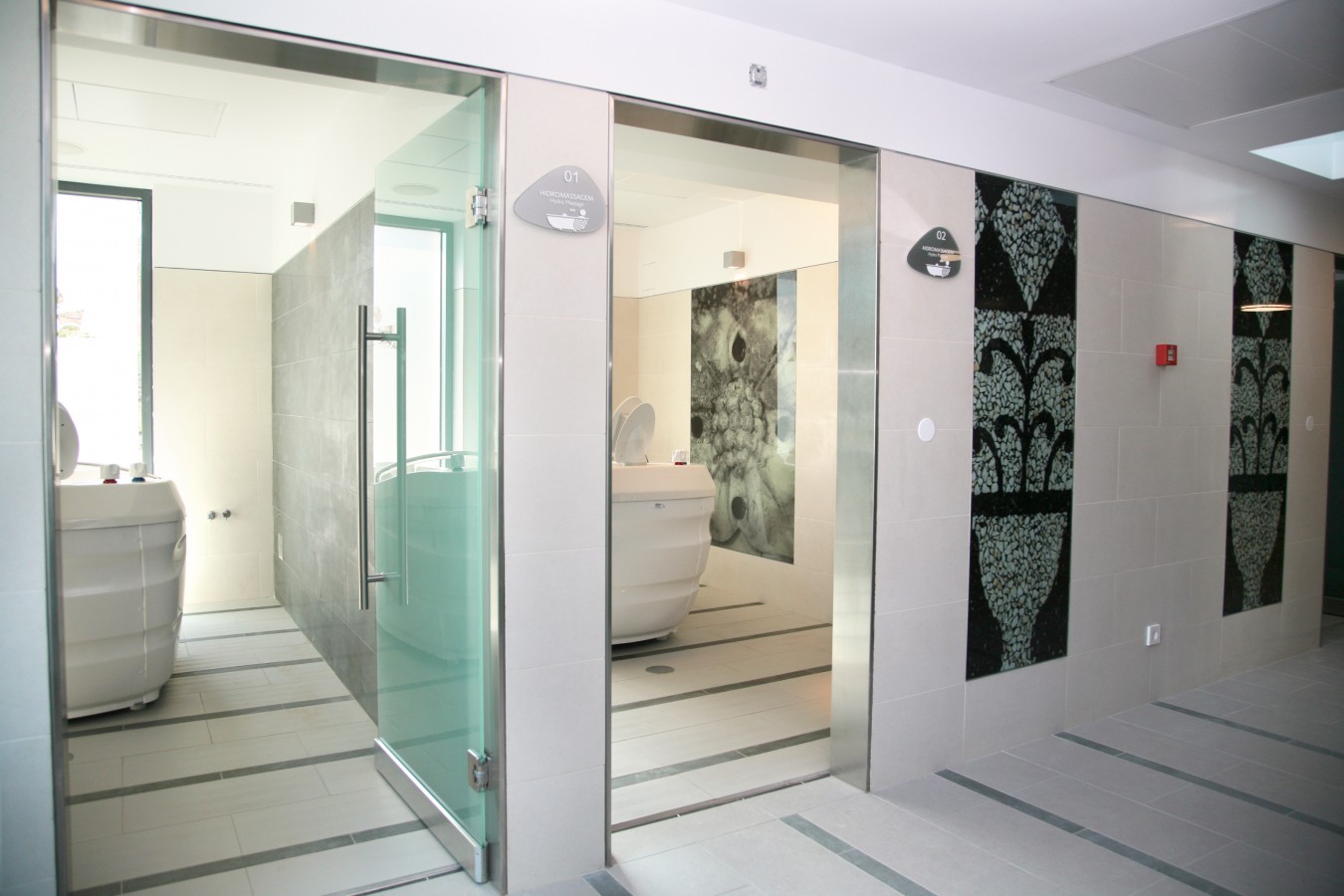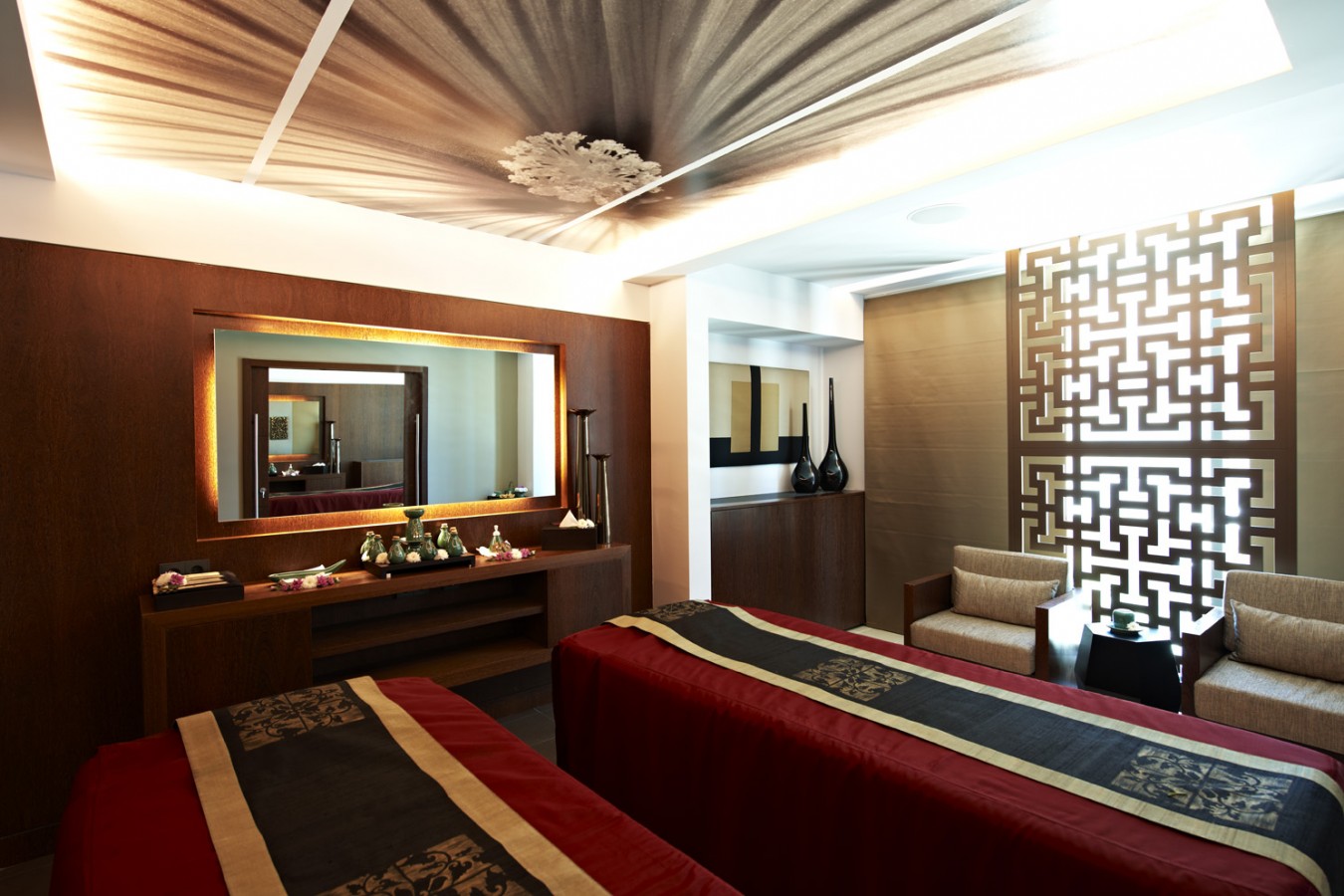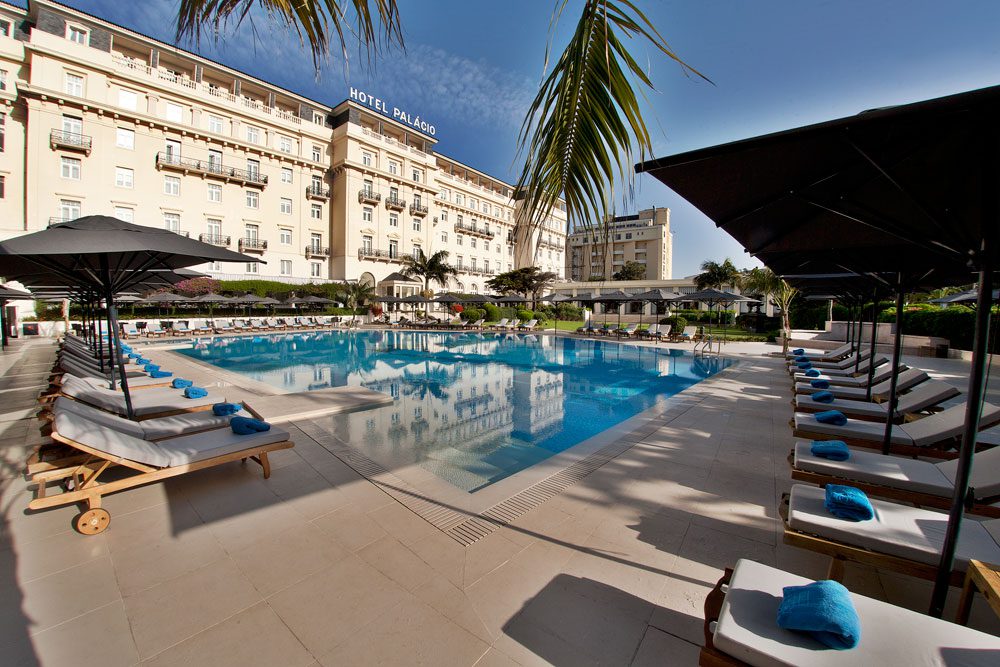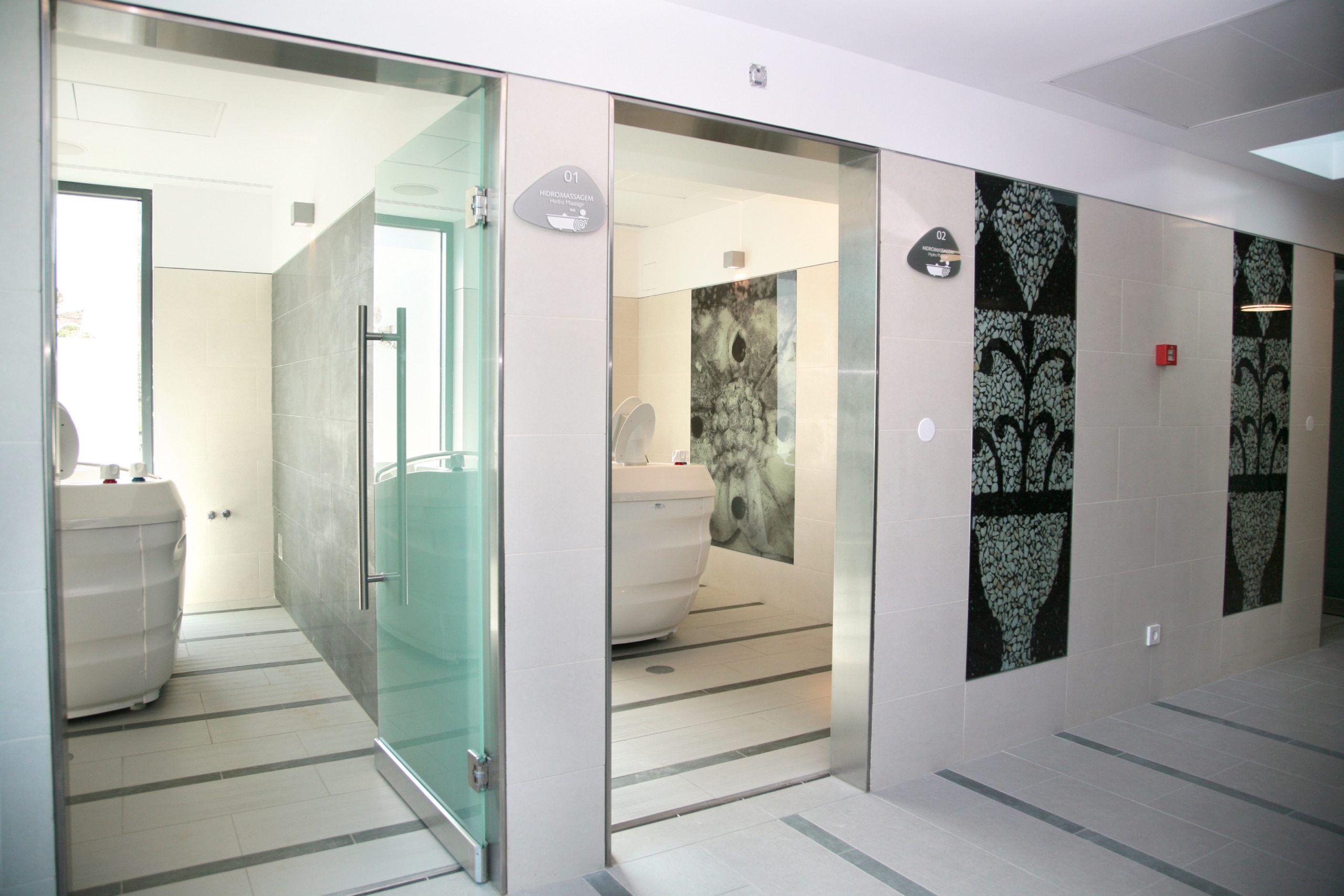 Features
Couples
Day Spa
Detox
Family Friendly
Fine Dining
Going Solo
Medi Spa
Retreat
Wellness
Spa
Medi-Spa
Osteopathy
Pool
Spa Café
Thalassotherapy
Thermal Facilities
Vitality Pool
To Do
Golf
Gymnasium
Kids club
Personal training
Pilates
Pool – Indoor
Pool – Outdoor
Yoga
After more than 90 years welcoming guests to enjoy its 'grand yet cosy' delights, Palácio Estoril knows a thing or two about taking care of people. With 156 accommodations ranging from single rooms to duplex apartments and deluxe suites, the hotel offers a chance to experience a level luxury with roots in a time gone by.
For a wellness break that offers the chance to boost your peace of mind, vitality and health, few destinations can match the credentials of the extensive Palácio Estoril Wellness Center. Home to Banyan Tree Spa Estoril, comfort and care are the order of the day as expert therapists and wellbeing professionals address your personalised needs.
The bar at Palácio Estoril was once a meeting place for spies and has inspired many filmmakers and writers, including former guest Ian Fleming, whose first James Bond novel was begun here. The hotel also featured in the James Bond classic On Her Majestys Secret Service.
Palácio Estoril Wellness Center & Banyan Tree Spa
Palácio Estoril Wellness Center & Banyan Tree Spa
Palácio Estoril Wellness Center offers a first-rate collection of equipment, methods and modalities to help you achieve a winning balance of health and wellbeing. Occupying two floors is Banyan Tree Spa Estoril – a sanctuary for the senses set amid picturesque gardens and with truly magnificent sea views.
Offering an approach rooted in centuries-old Asian wellness traditions, the spa's expertly trained theorists have been educated in Indonesia, Thailand and China to ensure each treatment is the best it can possibly be.
Revitalise and soften the body through a combination of hammam spices, high-temperature sauna, showers with jet and waterfall sensations, a Turkish bath to open the pores and hot tub, hydromassage and stream acupressure to calm the lungs and release tension.
Begin your treatment experience with a foot bath and a herb-based beverage before selecting from a comprehensive list of massages – from Balinese to deep tissue and Thai traditional. Or why not seek out serenity and tranquility with a list of Banyan Signatures, including Tropical Rain mist, the Royal Banyan experience and country-specific specialties during indulgent two-hour traditional rituals from Indonesia, Thailand, India or China. A choice of rejuvenating facial and beauty treatments can further purify, hydrate and help to combat the signs of ageing.
Personal trainers in the Wellness Center's 200sqm gym space promote movement to improve daily life as well as overall fitness, weight and health. Classes in yoga, Pilates, Fit Mix, Zumba, Hydrobike and Hydrogymnastics are delivered across three studios filled with natural light and in a pool where the water is a balmy 34C.
Spa Facilities
Dynamic pool
Hammam
Sauna
Turkish bath
Jacuzzi
Hydro massage
Sensation showers
14 Spa treatment rooms
Physiotherapy
Medical dentistry
Chinese medicine
Nutritionalist
Gym
3 Fitness studios
Reformer Pilates studio
Therapeutic pool
Biofeedback
Personal Trainers
Spa Products
Banyan Tree Spa
Sothys
Biologique Recherche
Arôms-Natur
For solo travellers single rooms are available, complete with marble bath tubs, while Classic rooms offer timeless comfort with a choice of bed size and views over Estoril. Exquisitely decorated Superior rooms provide have garden and park aspects, and Superior Deluxe rooms offer luxurious decor for the most restful of stays.
At 38sqm, Junior suites have separate sleeping and sitting areas with generous sofas and armchairs, while Executive suites are complete with embroidered queen or king-size beds, elegant interiors and balconies overlooking the hotel's gardens (those on upper floors have sea views).
In the garden wing are seven duplex suites styled in a more contemporary fashion. Ideal for families, these have sunny terraces overlooking the garden and pool, and provide an optimal ambience at all times of day.
At up to 65sqm in size, a range of Deluxe Palácio Suites – named after distinguished former guests including Her Royal Highness Queen Victoria Eugenie of Spain – are configured with large sitting areas and bedrooms and can be connected to extra bedrooms.
Check in: 2:00 pm
Check out: 12:00 pm
The Bougainvillea Terrace restaurant overlooks and opens onto the garden and pool, protected from both the breeze and the sun to serve a menu of salads, appetisers and snacks throughout the day.
Boasting a recently renewed menu, Grill Four Seasons offers sophisticated dining that is full of Portuguese flavour and international elegance.
With its connections to the origins of James Bond, Bar Estoril was formerly a real place of espionage where spies met during the Second World War. An ideal place to try a Martini… shaken, not stirred.
And for aromatic and healthy dishes, head to the Palácio Estoril Organic Caffè, to be accompanied by gentle music and a relaxed ambience.
---
Facilities and Activities
Meeting/banquet facilities
Gym and wellness centre
Fitness group activities
Championship golf course
---
Getting There
Palacio Estoril Golf & Spa Hotel, Estoril, Portugal
30 minutes from Lisbon airport. Transfers can be arranged.
Lisbon
Single Corporate Room
Classic Room
Superior Room
Superior Deluxe Room
Junior Suite
Executive Suite
Garden Duplex Suite
Deluxe Palácio Suites
The grand palace-style hotel has not only played host to royalty and Hollywood glitterati over the years, Palacio Estoril also featured in the James Bond classic On Her Majestys Secret Service. Head Concierge Jose had a walk-on part in the film when he was just 18 years old and gives me a warm welcome on arrival.
Built in 1930 the hotel retains many of the characteristics of days gone by. There's an ambience of exclusivity on entering – from the stunning white facade and beautiful gardens to the elegant classic decor, dotted with fragrant floral displays and glittering chandeliers. Staff are warm and attentive – most have worked here for decades and clearly love what they do.
Palácio Estoril Wellness Center & Banyan Tree Spa
When Palacio Estoril decided to launch a spa they didn't do it half-heartedly – they partnered with one of Asia's most celebrated wellness brands – Banyan Tree. I've been privileged to visit a few of the Banyan Tree retreats around the world and Palacio Estoril has captured the essence of the brand perfectly. Therapists are trained at the Banyan Tree Academy in Thailand – resulting in an incredibly high standard of treatments. The spa's pièce de résistance is the Dynamic Pool area where highlights include a Hammam, experience showers, a Turkish bath, a sauna and a vitality pool.
Above the Banyan Tree Spa sits the Palácio Estoril Wellness Center. Complementing the eastern philosophy of the spa, the wellness centre is designed in a contemporary style and offers everything from alternative therapies to advanced aesthetics and dentistry. The treatment menu is pretty impressive and there's also a dedicated anti-ageing menu. Various therapists, fitness experts, doctors and osteopaths are on hand to create bespoke programmes for clients. Combining elements of the holistic spa and clinic, programmes range from 'Beauty Boosters' to 'Physical Rehabilitation'.
The Treatment
The Banyan Tree Massage: From the moment I enter the room I know my therapist Nicole (flown in from Thailand when the spa launched) has the magical Banyan Tree touch – both in etiquette and technique. Just the aroma she'd created for my treatment made my shoulders immediately drop. Beginning with a foot scrub and deep inhalation, a kneading and nurturing massage with aromatic oils followed. De-knotted and de-stressed the treatment concluded with a pressure point head massage and I felt like I was floating on air…
Other Treatments
The Vichy Shower Massage: Essentially an oil-based massage on a padded water-proof bed under an invigorating rain shower, Vichy Shower Massages have some great health benefits – including boosting blood circulation and the immune system, hydrating the skin and reducing stress. My therapist Sandra combined the placement of the water-jets across my body perfectly with an invigorating aromatherapy oil massage. I left feeling totally rejuvenated and de-stressed with silky smooth skin to boot.
The spa and wellness centre offer an extensive range of treatments including Sothy's advanced anti-ageing facials and body treatments, Banyan Tree Rituals and Lymphatic Drainage.
To Stay
Rooms are elegant, cosy and comfy – styled with neutral hues and floral notes. Highlights include marble bathrooms with Molton Brown products, Juliet balconies and a welcome gift of Palacio Estoril's famous custard tarts!
To Eat
Adjacent to the spa is the wonderful Organic Cafe. The healthy eatery serves up a rainbow of fresh vegetable juices and dishes include gluten-free toast and crushed avocado, rice bowls, vegetable curries and salads. They also do a delicious chocolate brownie if you have a craving… There's a lovely outdoor terrace for the summer months too.
Don't Miss
Don't miss – An acupuncture session with Paolo – his calming nature will diminish your stress levels within minutes – and a Reformer Pilates lesson with Carla.