Hotel Bellevue
Lošinj, Croatia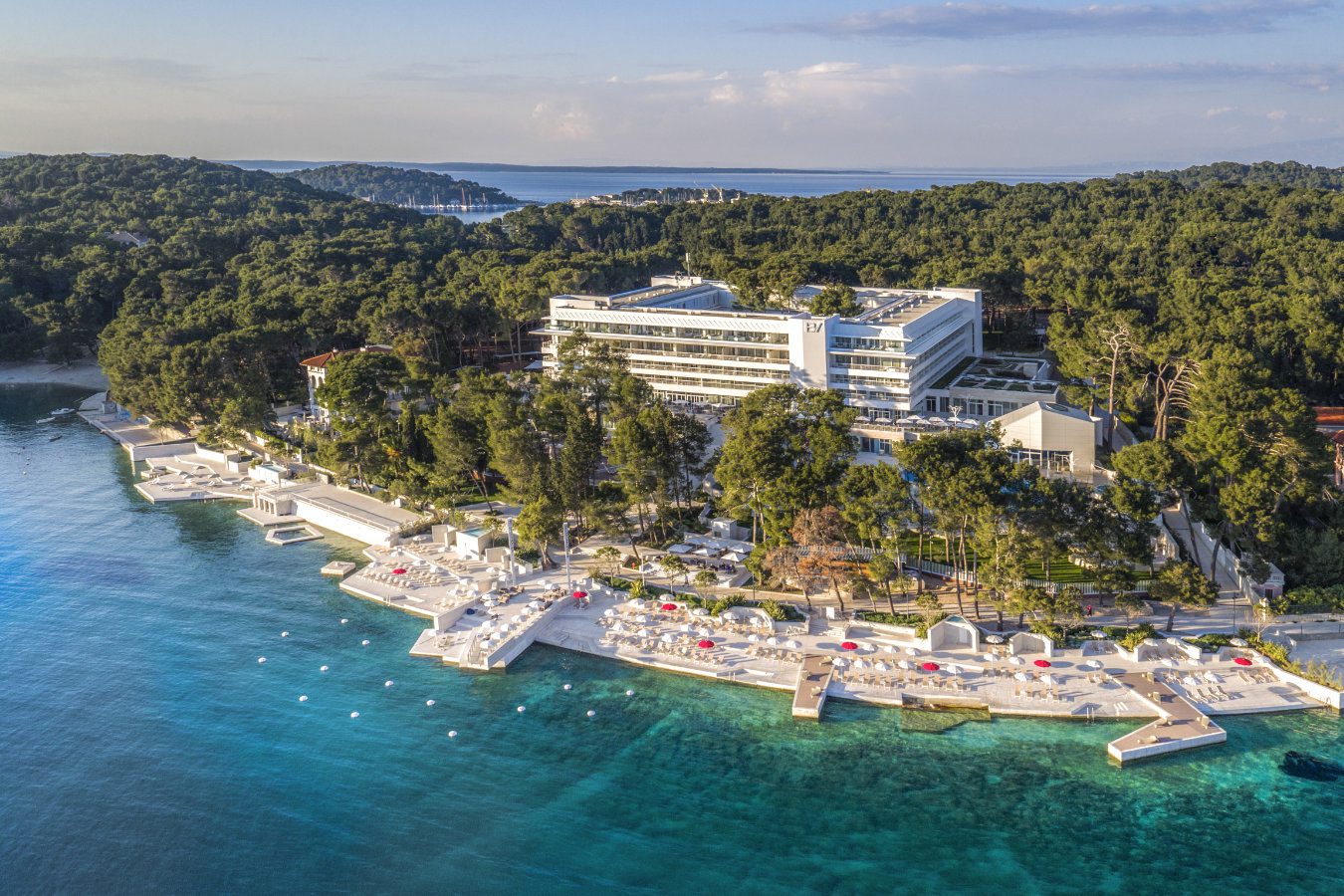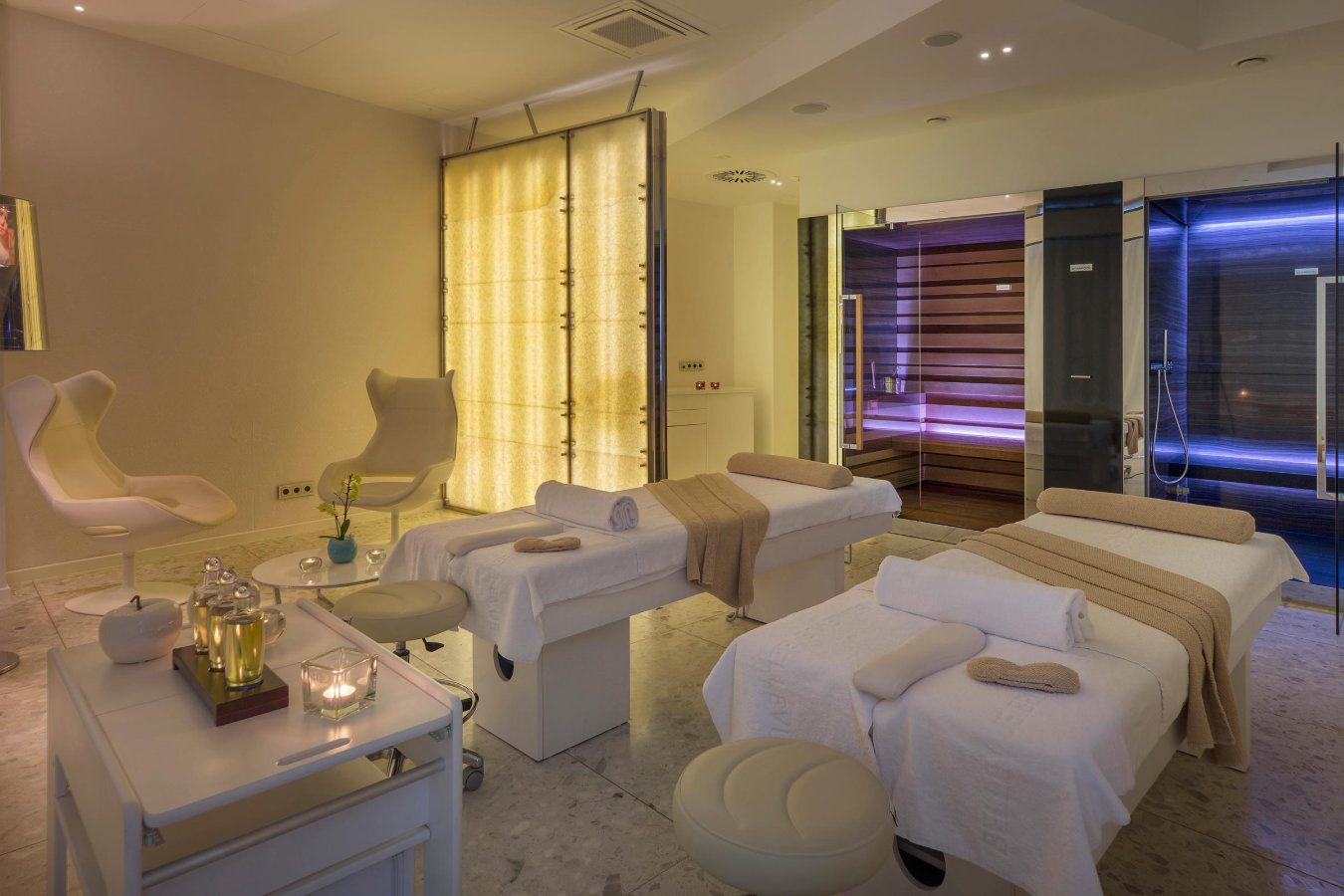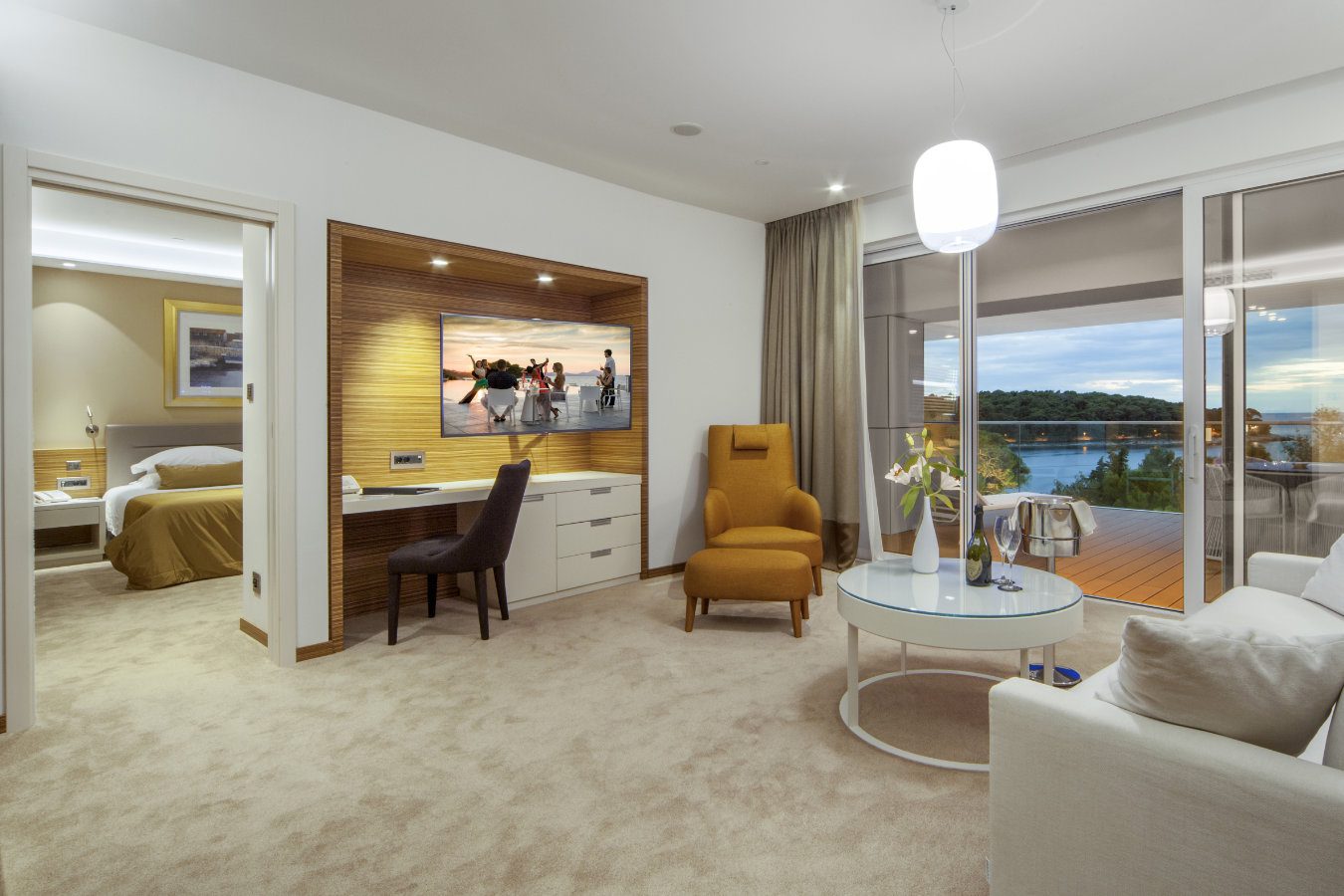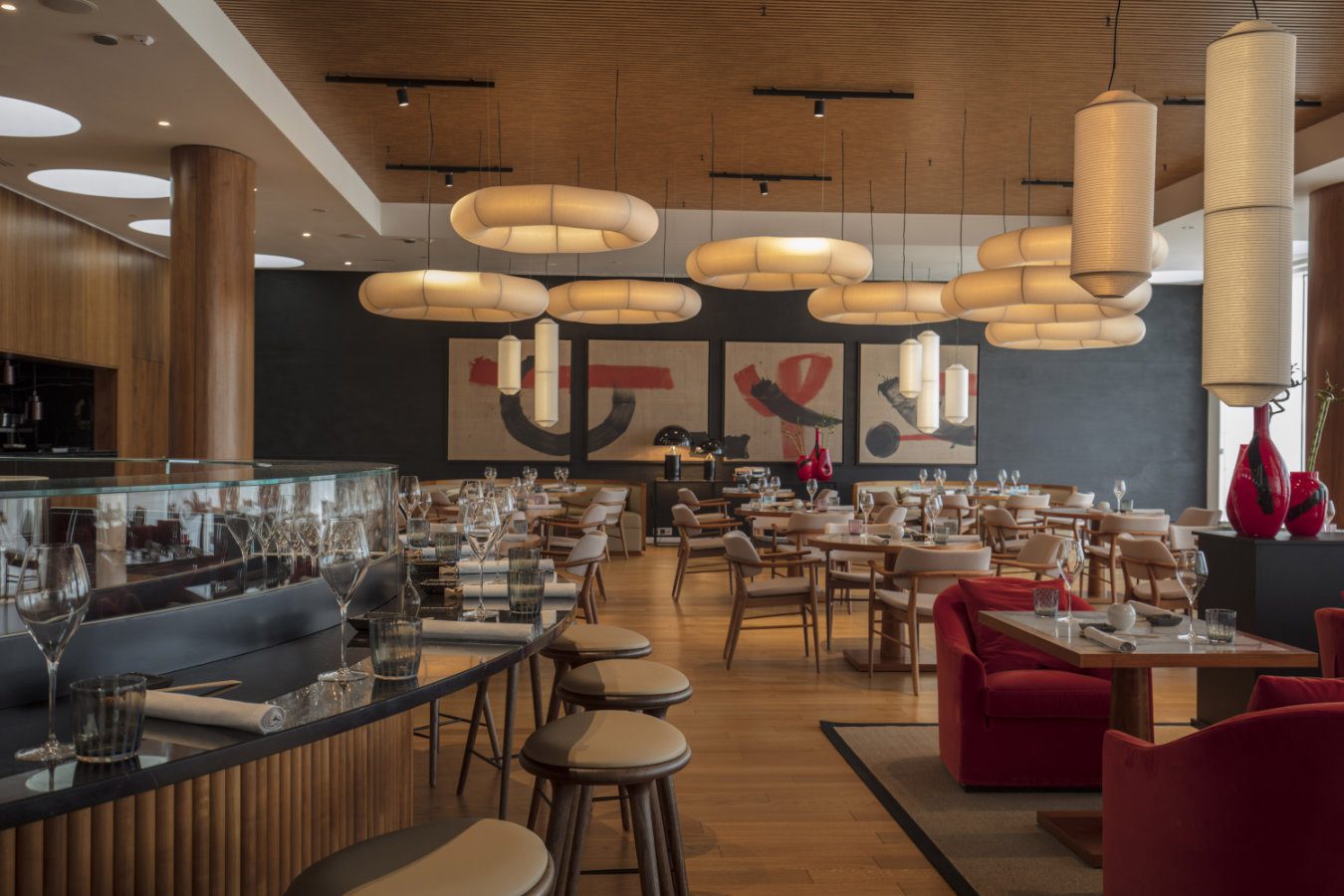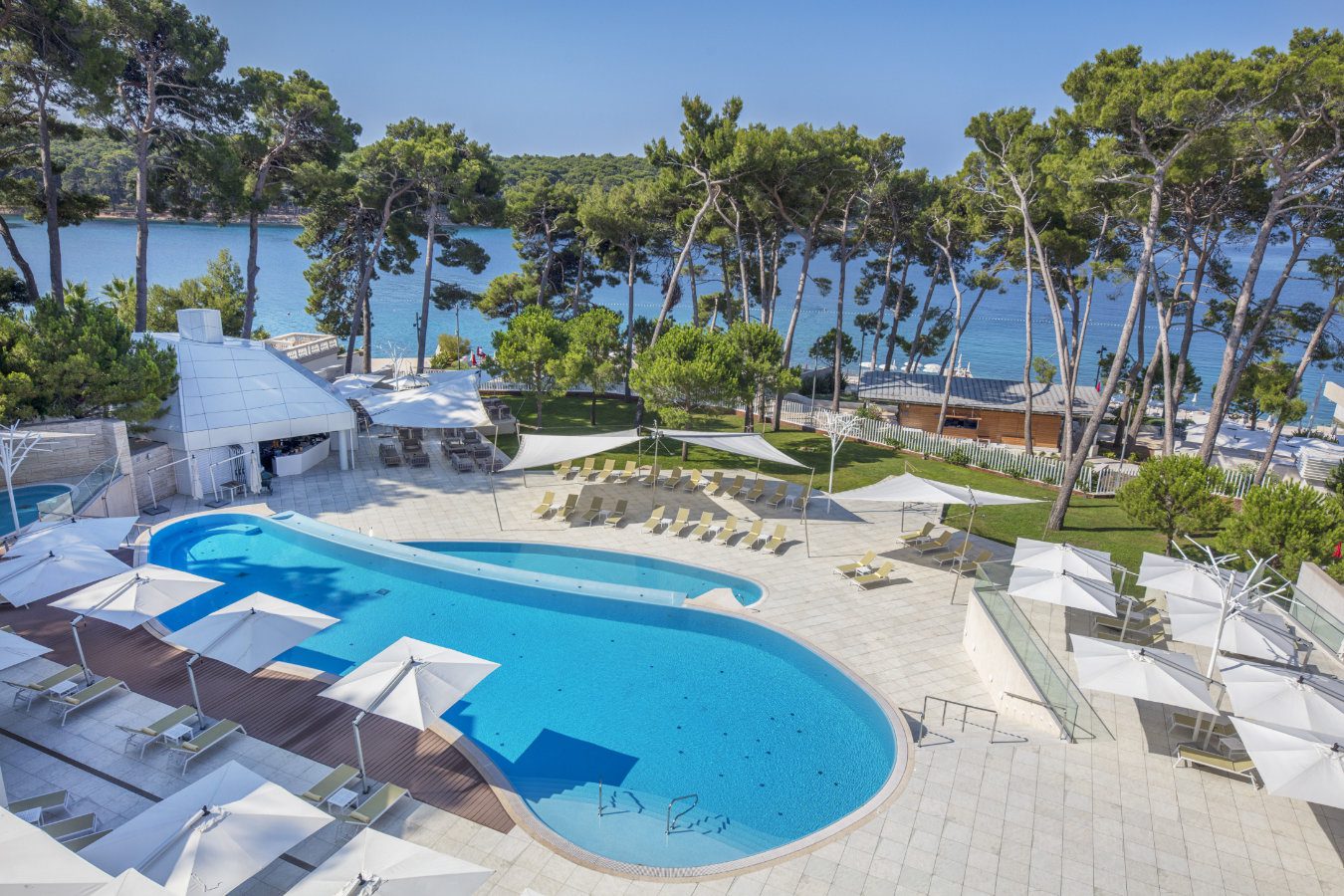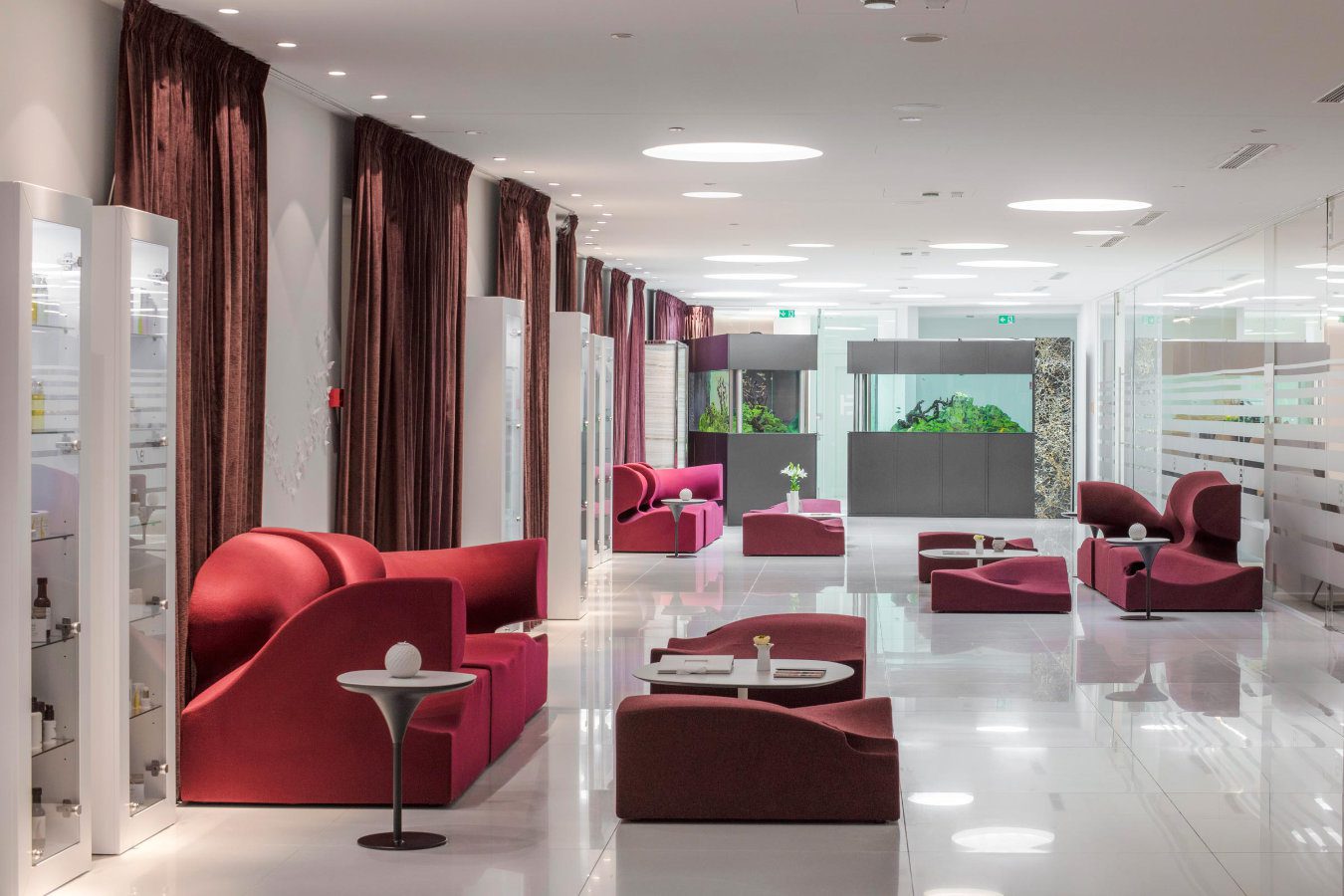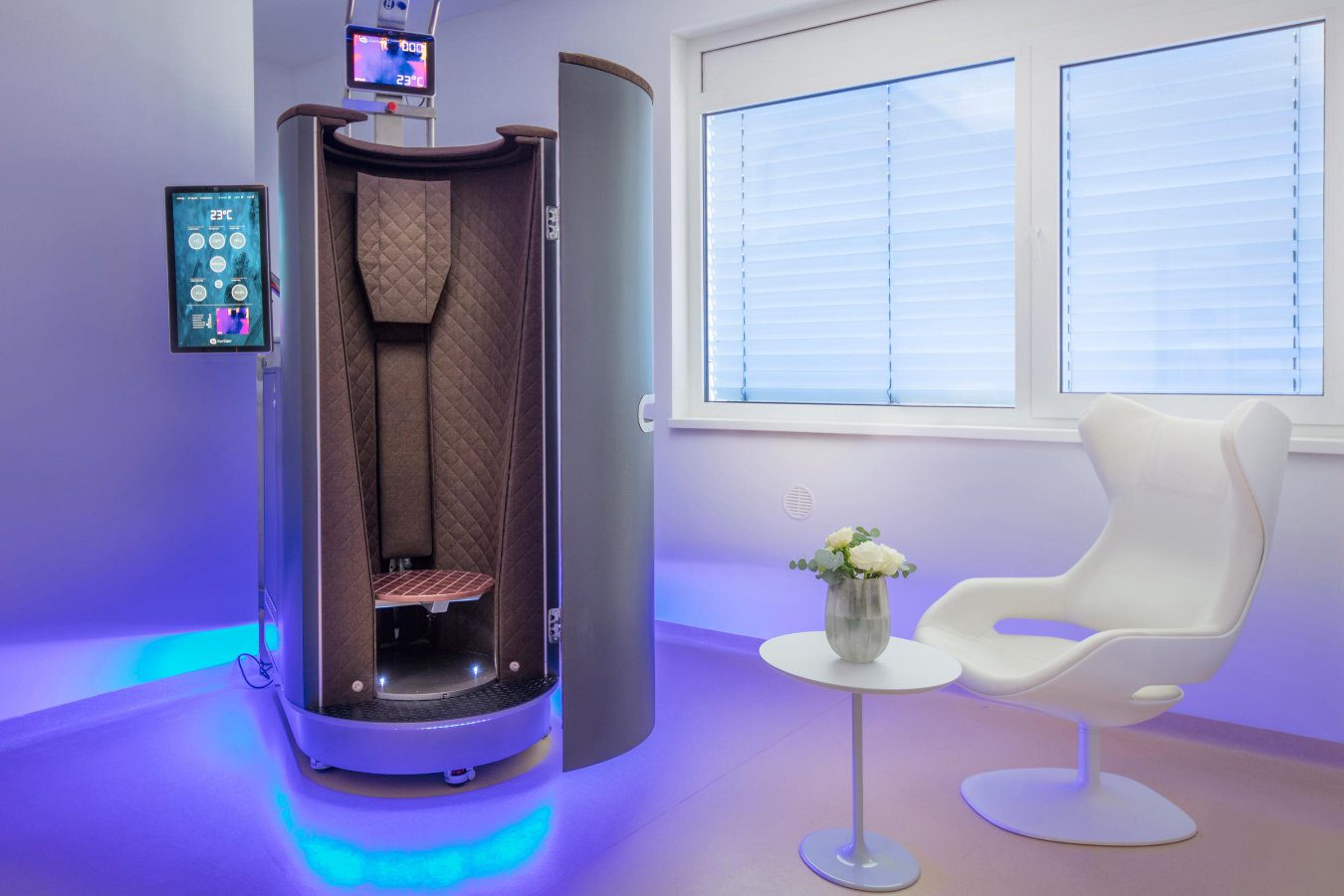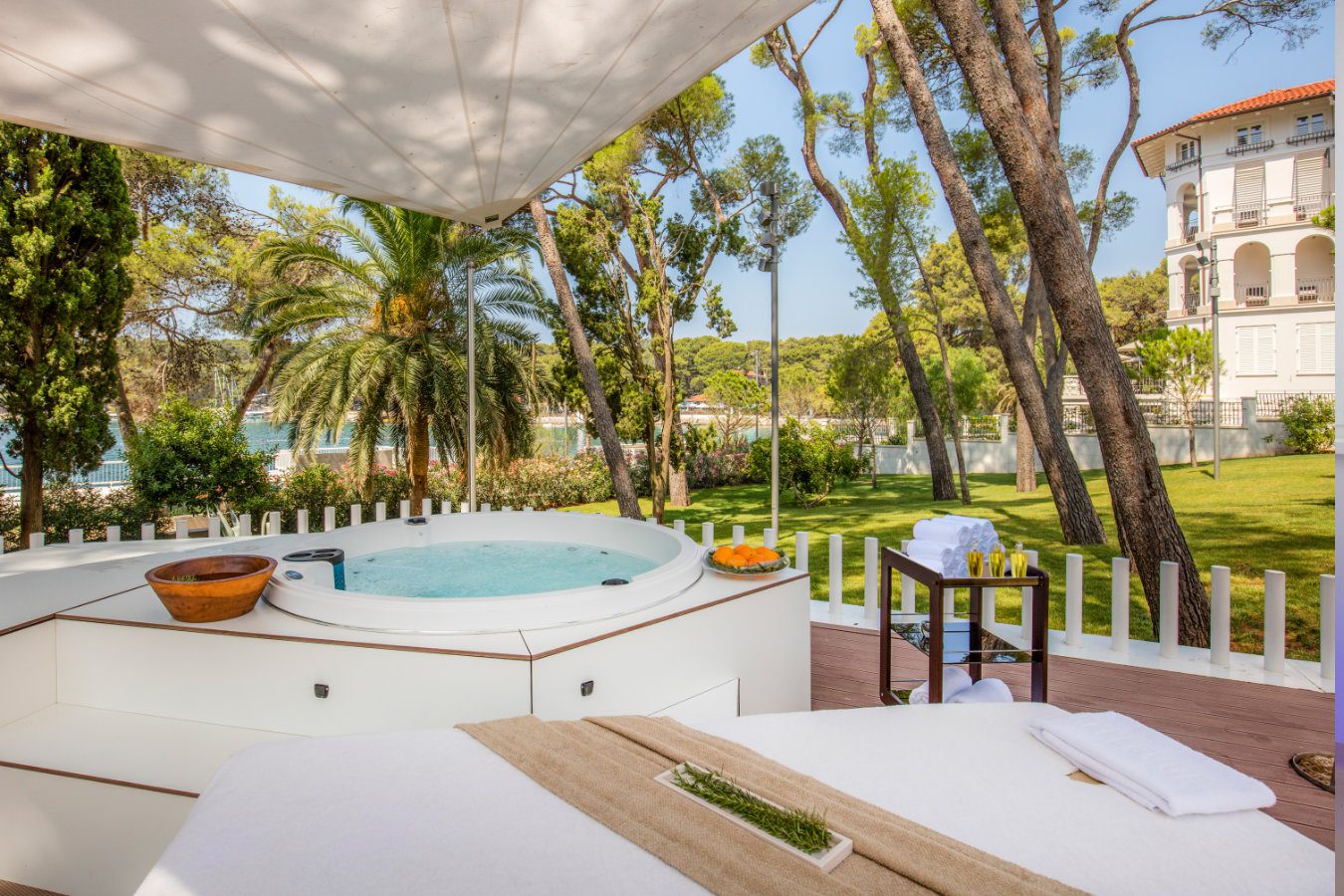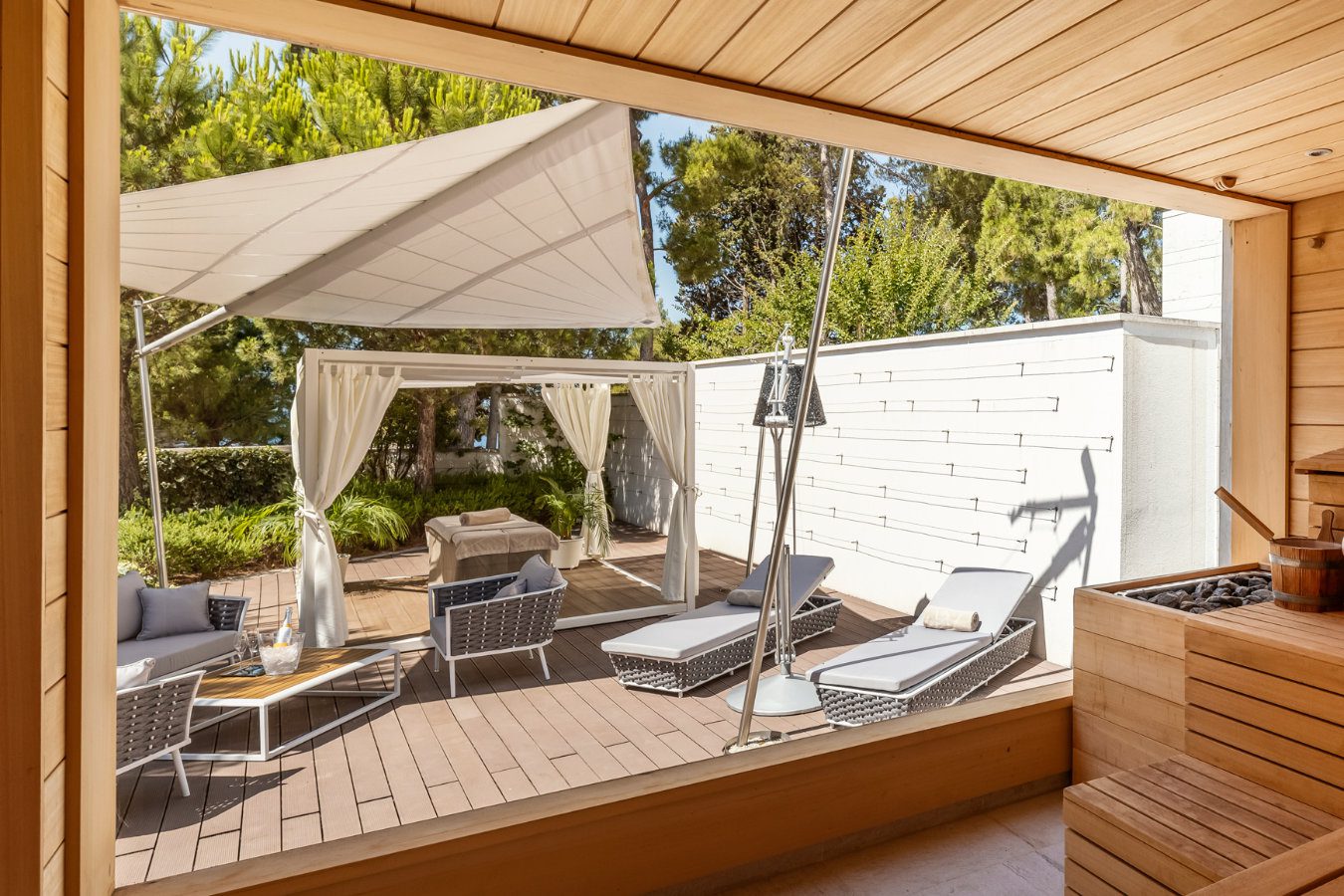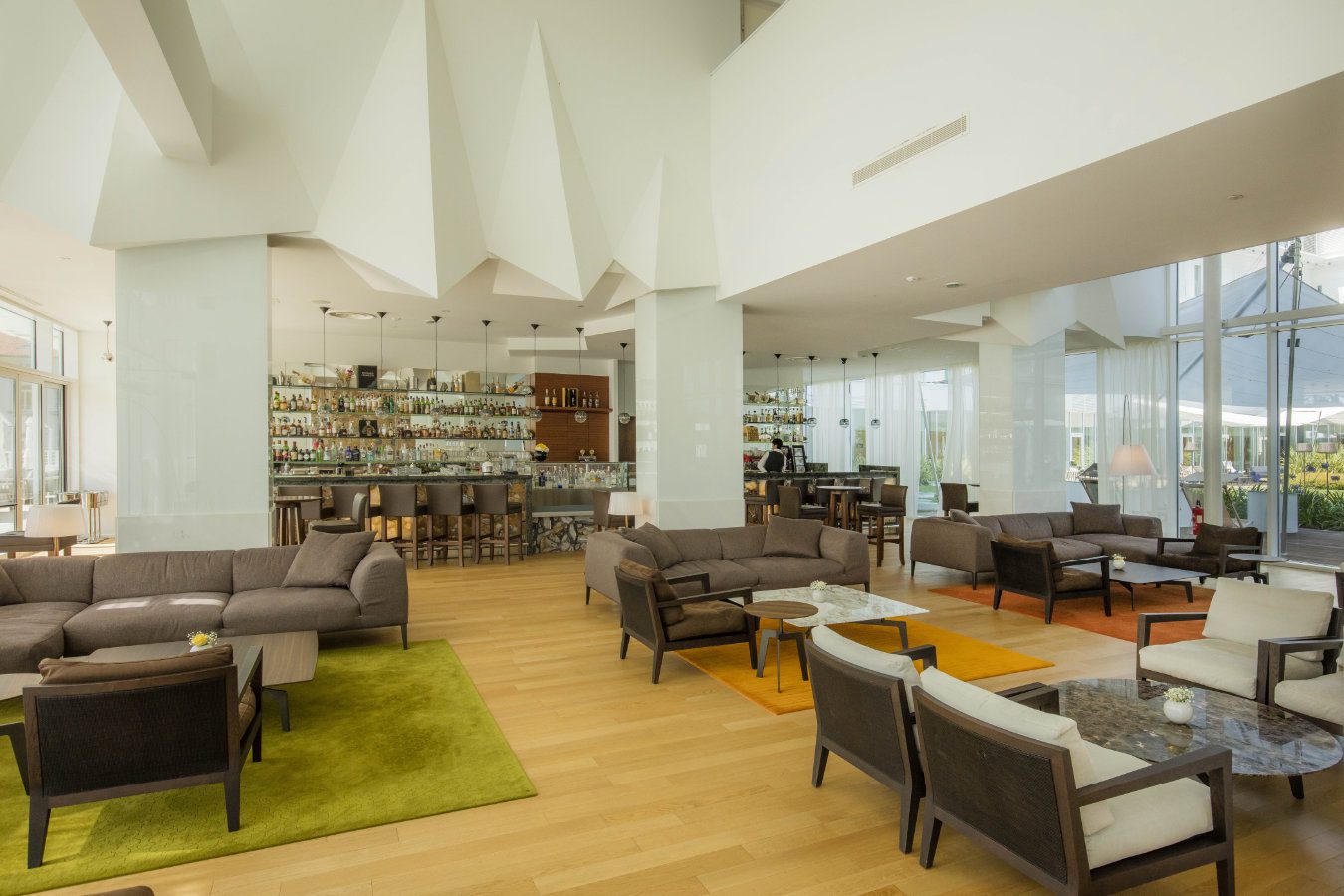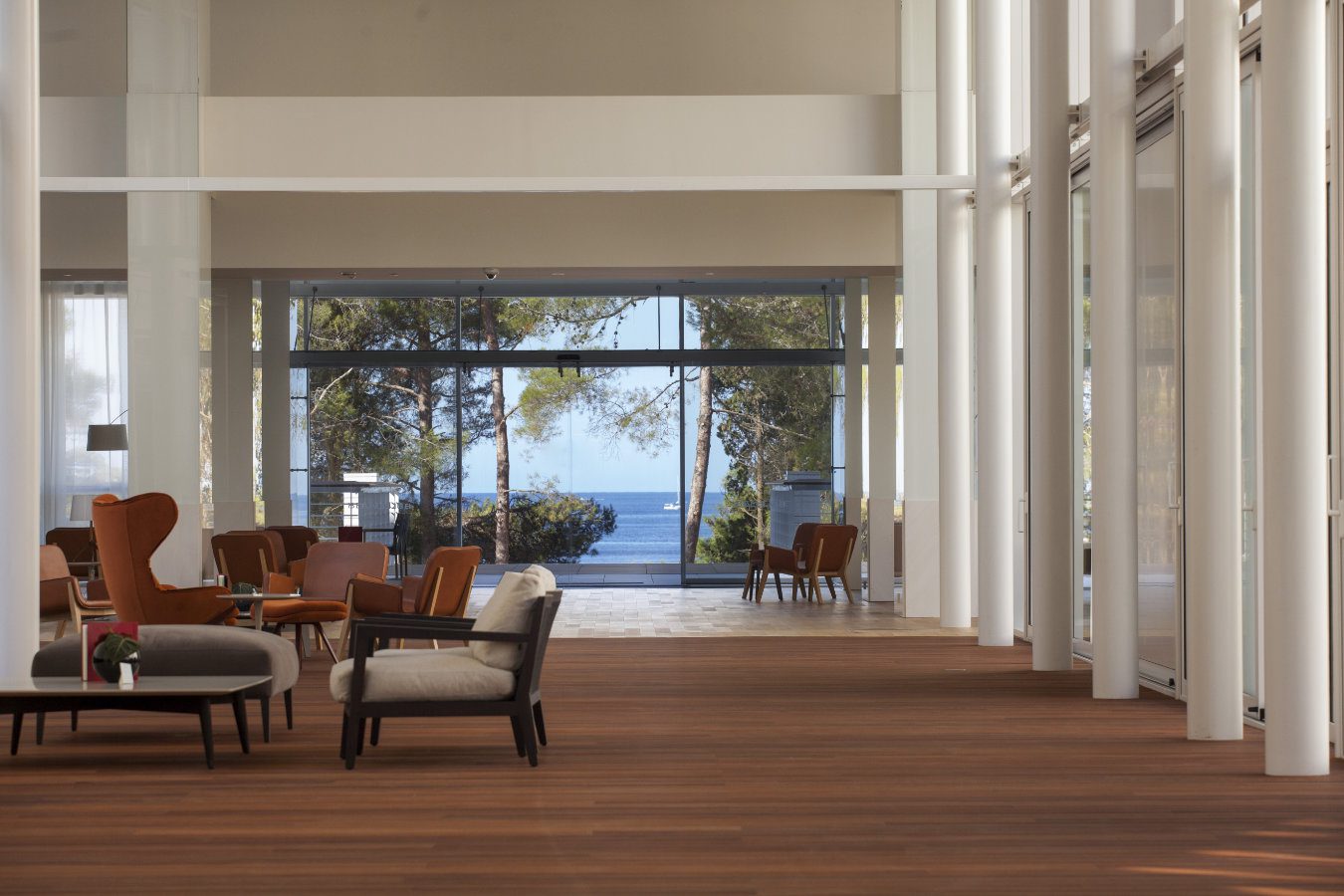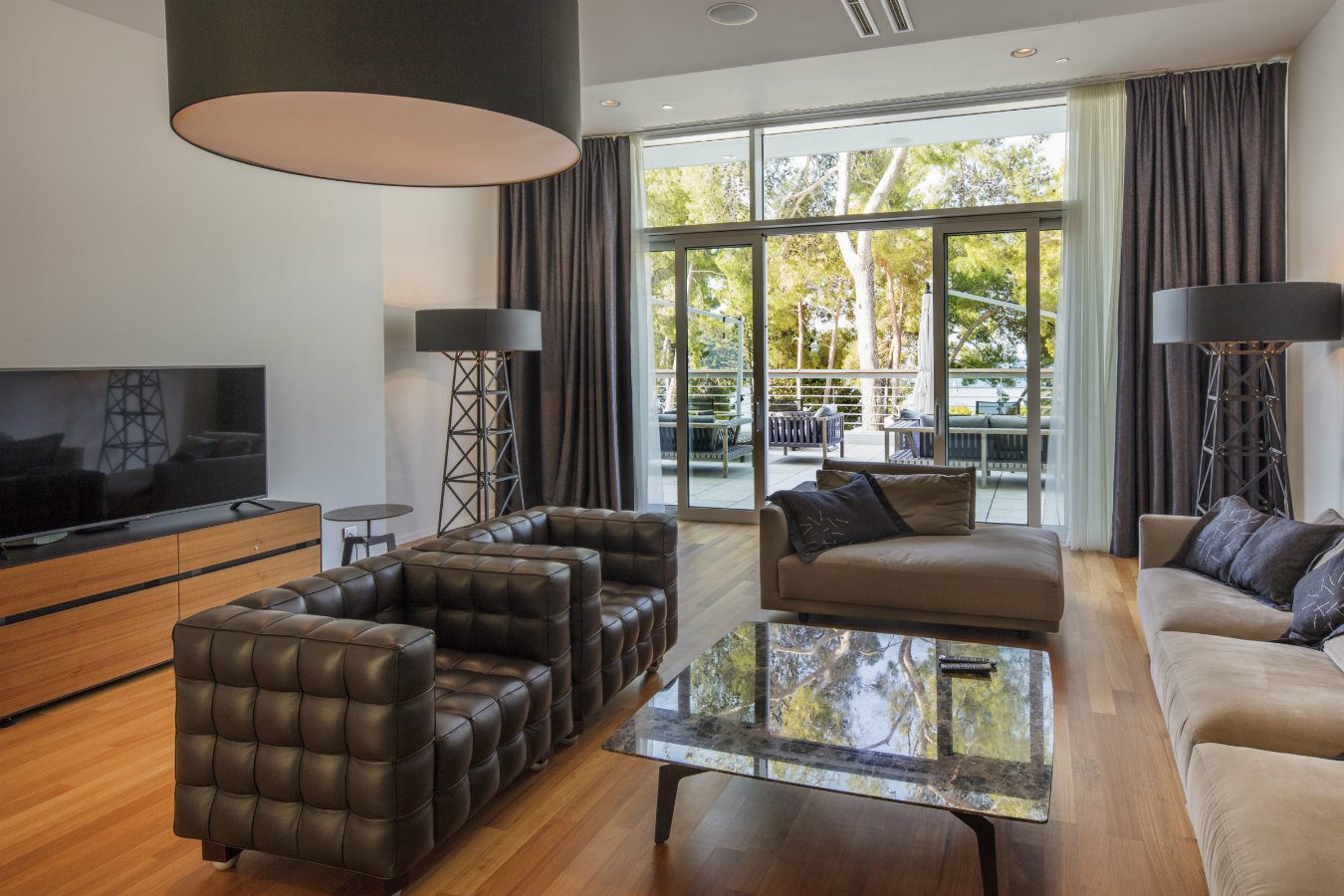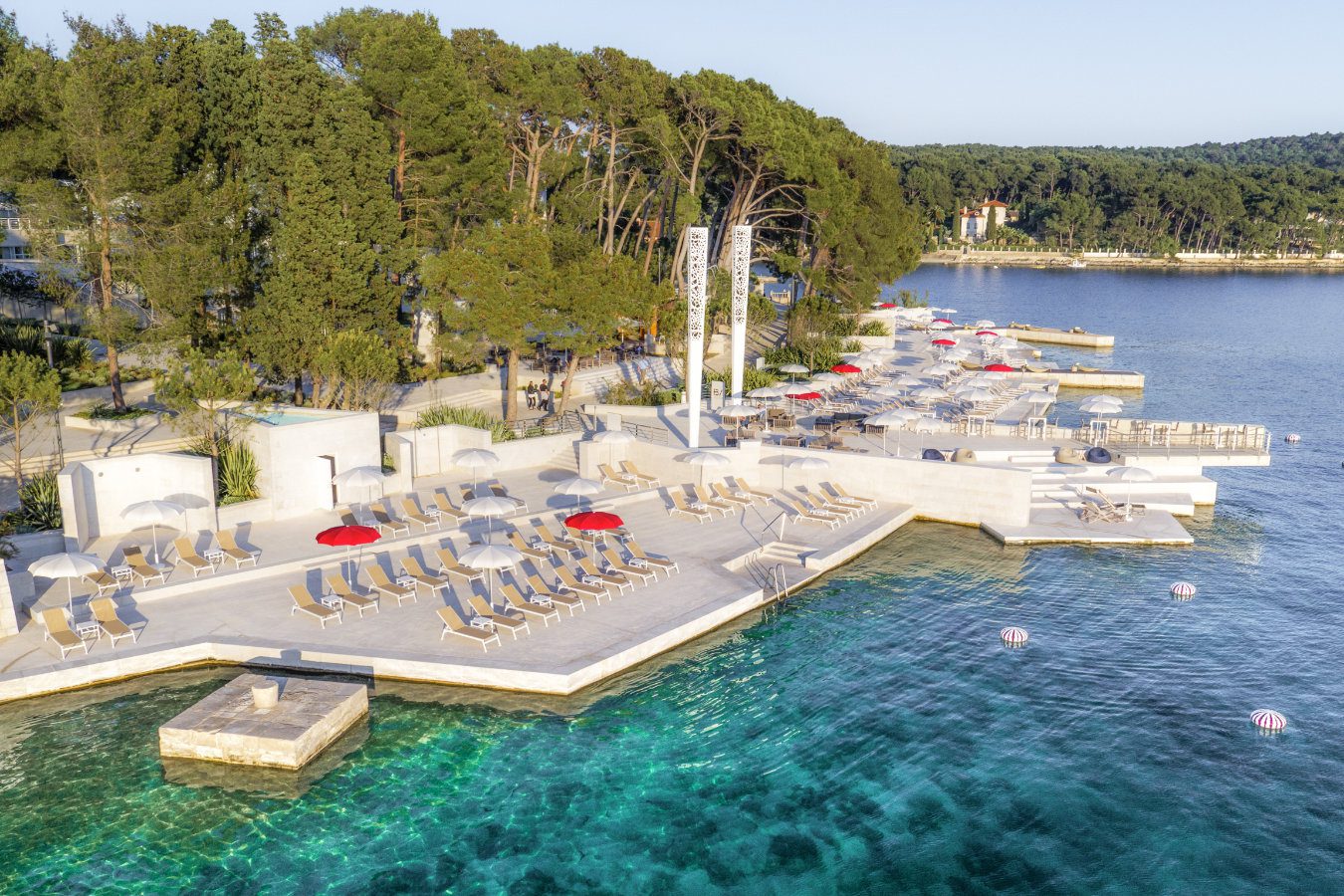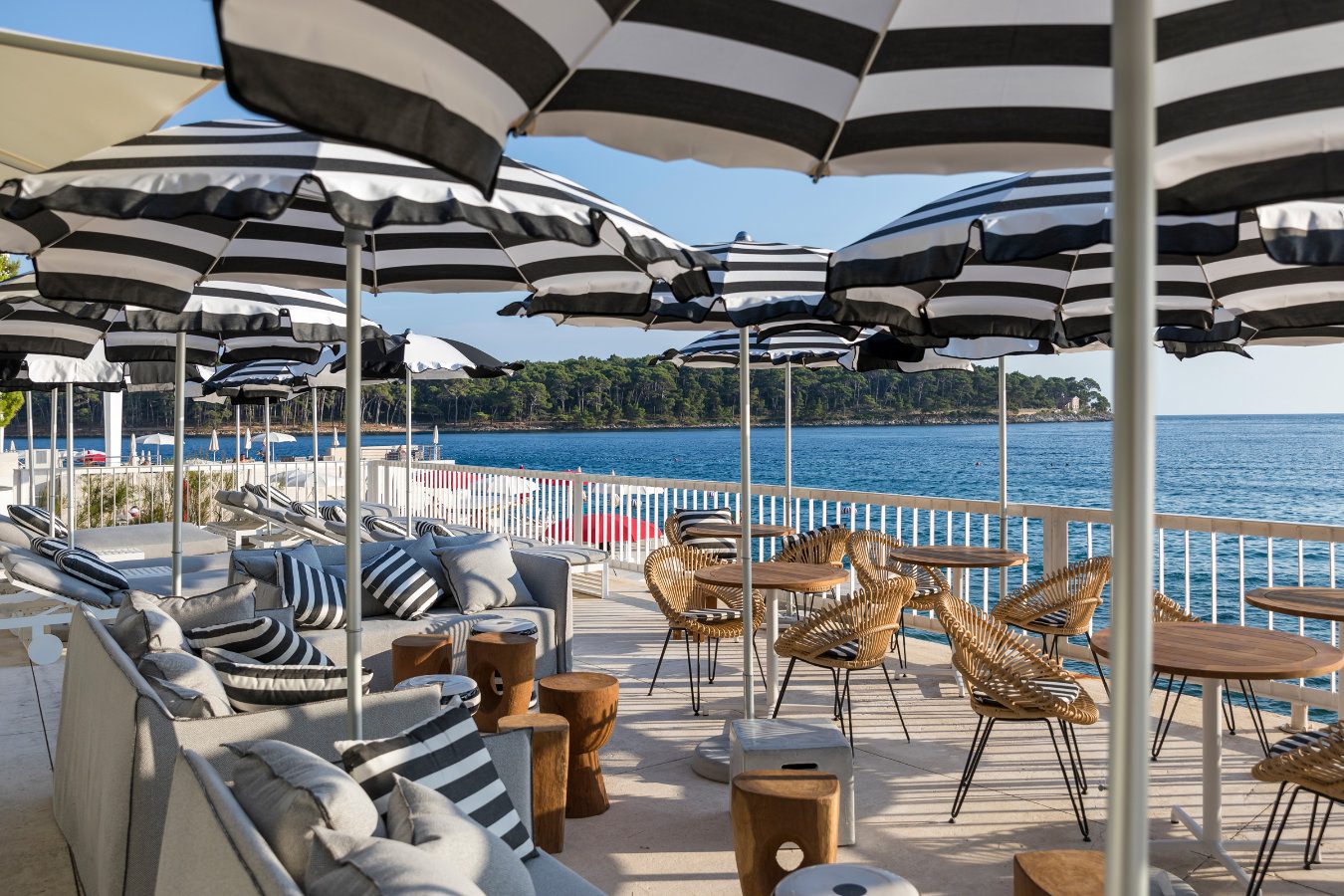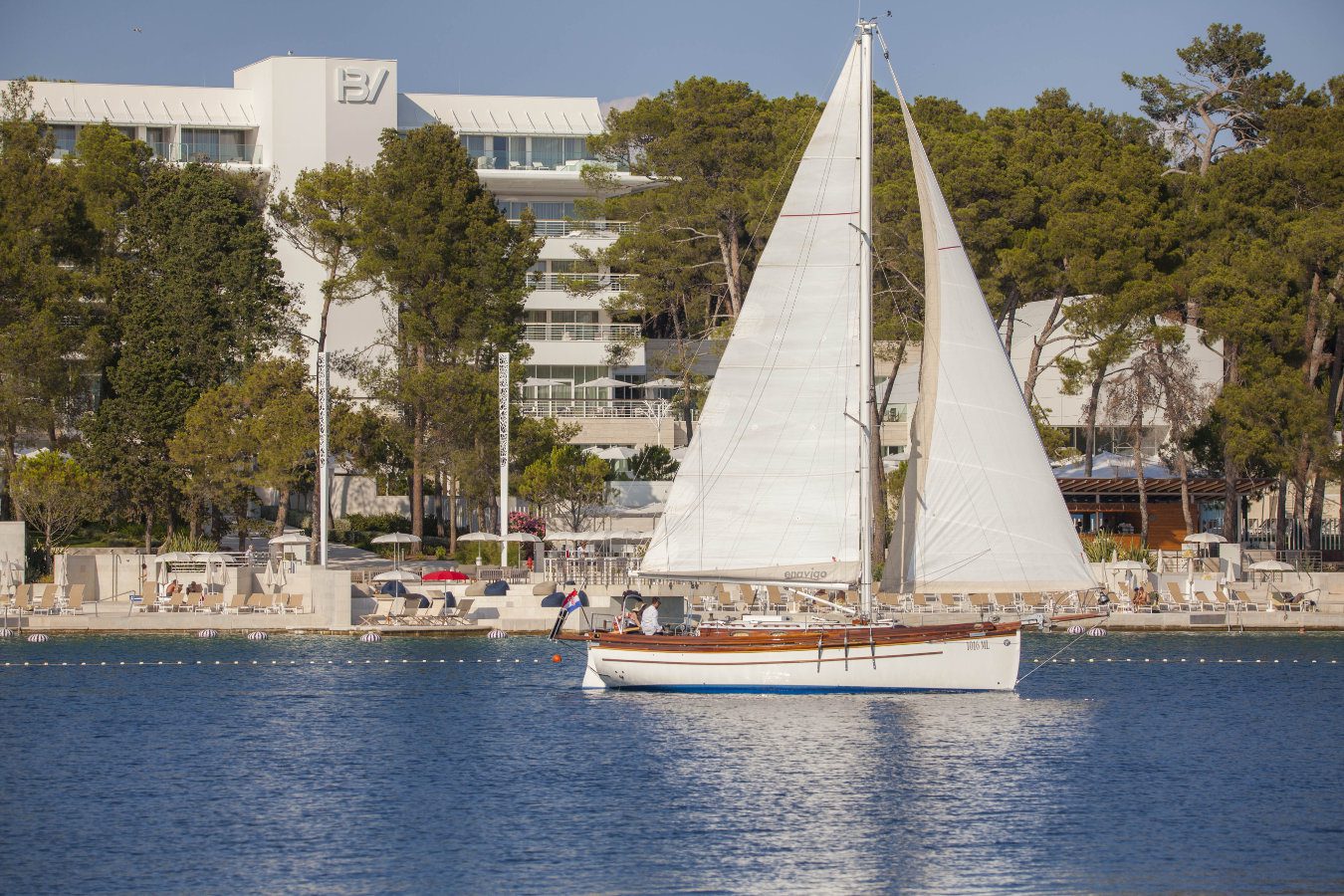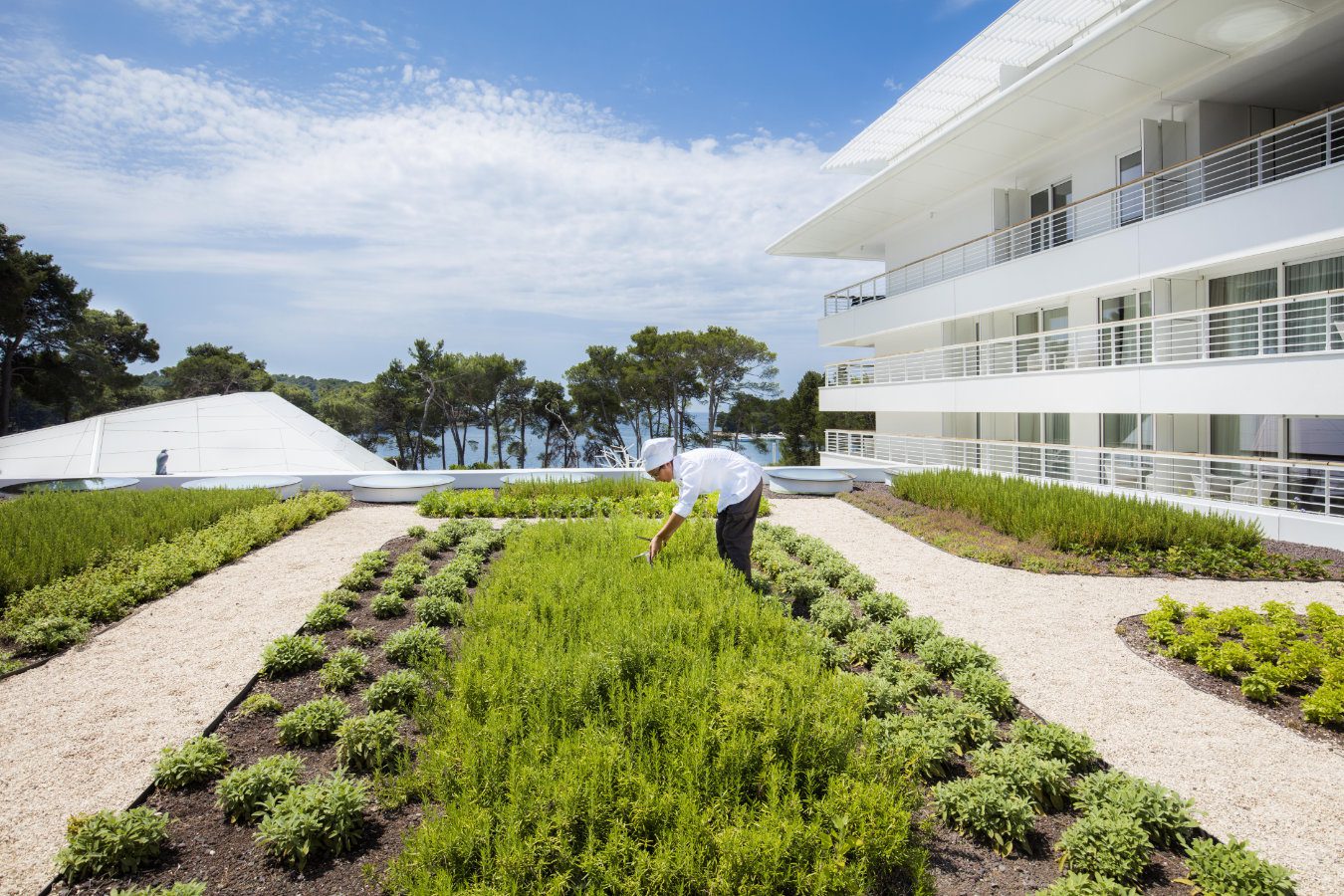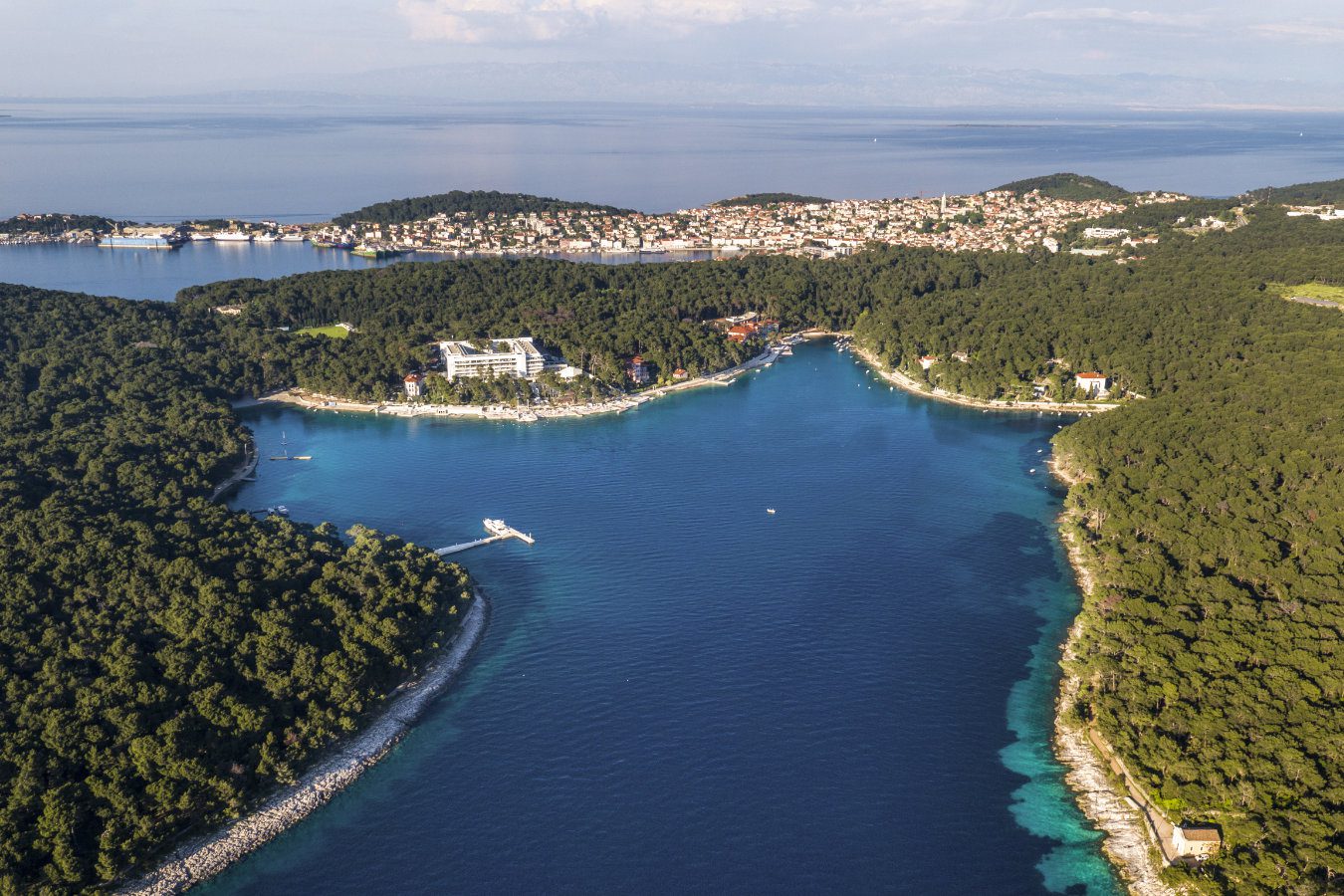 Features
Clinic
Couples
Destination Spa
Detox
Family Friendly
Going Solo
Medi Spa
Outdoors
Wellness
Spa
Cryotherapy
Hammam
Hydrotherapy
Medi-Spa
Pool
Thalassotherapy
Thermal Facilities
Vitality Pool
To Do
Cycling
Gymnasium
Hiking/walks
Personal training
Pilates
Pool – Indoor
Pool – Outdoor
Sailing
Watersports
Yoga
With its very own microclimate, the town of Cikat has long been known for its restorative powers and this tradition continues at Hotel Bellevue, whose sleek, minimalistic exterior houses a light-filled, lavishly decorated haven of wellbeing.
Amble through the spa garden and along the coastal promenade, fill your mind with the intense fragrances of Mediterranean herbs and sea air, and enjoy the picturesque views of ancient pines as your daily grind fades into the distance.
Rooms are decorated and furnished in contemporary luxury styles and offer a choice of park or sea views, while many suites come equipped with their own private terrace and hot tubs for the ultimate in exclusive indulgence.
To really delve into your own wellbeing, the hotel's spa clinic promises transformational results from cutting-edge therapies combined with classic wellness treatments that focus on detoxifying and re-energising the whole person.
SPA Clinic
Bellevue Spa Clinic is a relaxing oasis that was named Croatia's best hotel spa in 2022. Just steps from the healing turquoise waters of Cikat Bay, the spa uses the power of the sea to help guests detox and become revitalised with an array of approaches described as 'haute wellness'.
Cutting-edge, results-driven treatments are performed in seven treatment rooms, with an additional two couple's suites offering private steam rooms and saunas, shower facilities, hydrotherapy baths, relaxation twin waterbeds and outdoor relaxation areas. There are two mani-pedi lounges in which to get your finishing touches completed, and a state-of-the-art fitness studio and exercise room in which to work up a sweat.
Follow this up with time in the heated indoor or outdoor seawater pools, relax in a hot tub or enjoy an extensive hydrothermal experience that includes a steam room, sauna, plunge pool, three chronotherapy waterbeds, a tepidarium heated marble bed lounge and a cryosauna.
An extensive menu of high-tech treatments includes cryotherapy, plasma injections and Ultherapy while more traditional spa rituals on offer include water-based body therapies and facials using products from French skincare expert Biologique Recherche. A Pre-Party experience will get you looking your best before an evening out, while a selection of facials harnesses the energy of rose quartz, garnet and amethyst crystals as well as CBD for the ultimate in cool, calming results.
Spa Facilities
Treatment Rooms
Cryosauna
Cold Plunge Pool
Indoor Swimming Pool
Outdoor Swimming Pool
Steam Room
Relaxation Areas
Experience Showers
Chromotherapy Waterbeds
Tepidarium
Beauty Studio
Medi Spa
Hair Spa
Technogym
Fitness Studio
Outdoor Fit Court
Spa Products
Biologique Recherche
Bastien Gonzalez
ISUN
Kure Bazaar
The selection of rooms and suites at Bellevue provides comfort and luxury in equal measure, with Superior Atrium rooms ideal for two, complete with underfloor-heated bathrooms.
Other Superior rooms offer a choice of 'Sea Side' or 'Park Side' depending on your preference of view, while Deluxe rooms can sleep up to three adults and enjoy minimalist designs and a sea or park-view balcony.
Junior suites, again with park or sea aspects, offer 46sqm of space and comprise of a double room, a living room and two bathrooms. Executive suites can accommodate four adults and provide a spacious terrace with wonderful views of Cikat Bay, while with room for six, Bellevue suites have two entrances as well as two double rooms and a living room.
Luxury suites provide 113sqm of living and sleeping space along with three bathrooms. Finally, the Presidential suite has three double bedrooms, two spacious living rooms, four bathrooms, a guest toilet, a kitchenette and a grandiose terrace on which to relax and take in the sea views.
The dining options at Bellevue are plentiful and excellent. Restaurant Matsunoki serves traditional Japanese cuisine that combines indigenous Japanese foods with fresh Mediterranean ingredients from local organic producers. Its award-winning wine cellar has an inventory of 2,230 bottles, so you are guaranteed to find something to suit your palette.
Gourmands and healthy food-lovers alike will enjoy the locally sourced delights of Restaurant Bava, where breakfasts include Istrian and Dalmatian prosciutto, smoked salmon, cheeses and cured meats, and homemade honey and marmalade.
With its red marble and Madagascan stone interiors, the Alto Rosso lounge bar is a hedonistic hideaway where to celebrate your down time with signature cocktails and hand-picked champagnes, wines and spirits alongside creatively curated snacks.
At the Azzur pool bar, guests can lounge next to the sparkling infinity pool as they enjoy a selection of salads, burgers, ice creams and freshly squeezed fruit and vegetable juices. Meanwhile, the Meridien beach bar, tucked away in a cove enclosed by centuries-old pine trees, is the perfect place to enjoy healthy or indulgent libation while taking in the beauty of your natural surroundings.
---
Getting There
Čikat 9, 51550 Mail Lošinj, Croatia
Pula (PUY) Airport is 59.4 km from Losinj. Transfers can be arranged.
Ferry harbour Valbiska (island of Krk) – Merag (island of Cres) or
Ferry harbour Brestova (mainland) – Porozina (island of Cres)
Note: the ride takes around 20 minutes. Tickets are bought on the spot, no reservations.
Superior Atrium
Superior Park Side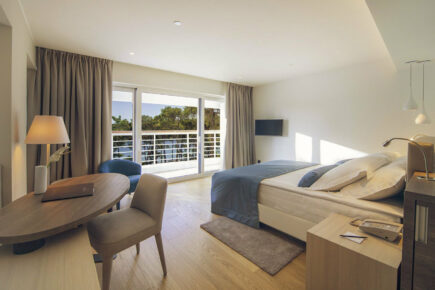 Superior Sea Side
Deluxe Park Side
Deluxe Sea Side
Premium Sea Side
Junior Suite Park Side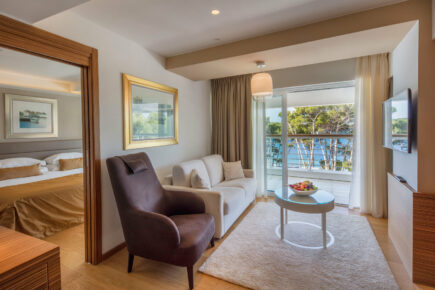 Junior Suite Sea Side
Executive Suite
Bellevue Suite
Luxury Suite
Luxury Suite Sea View
Presidential Suite