Brenners Park-Hotel & Spa
Baden-Baden, Germany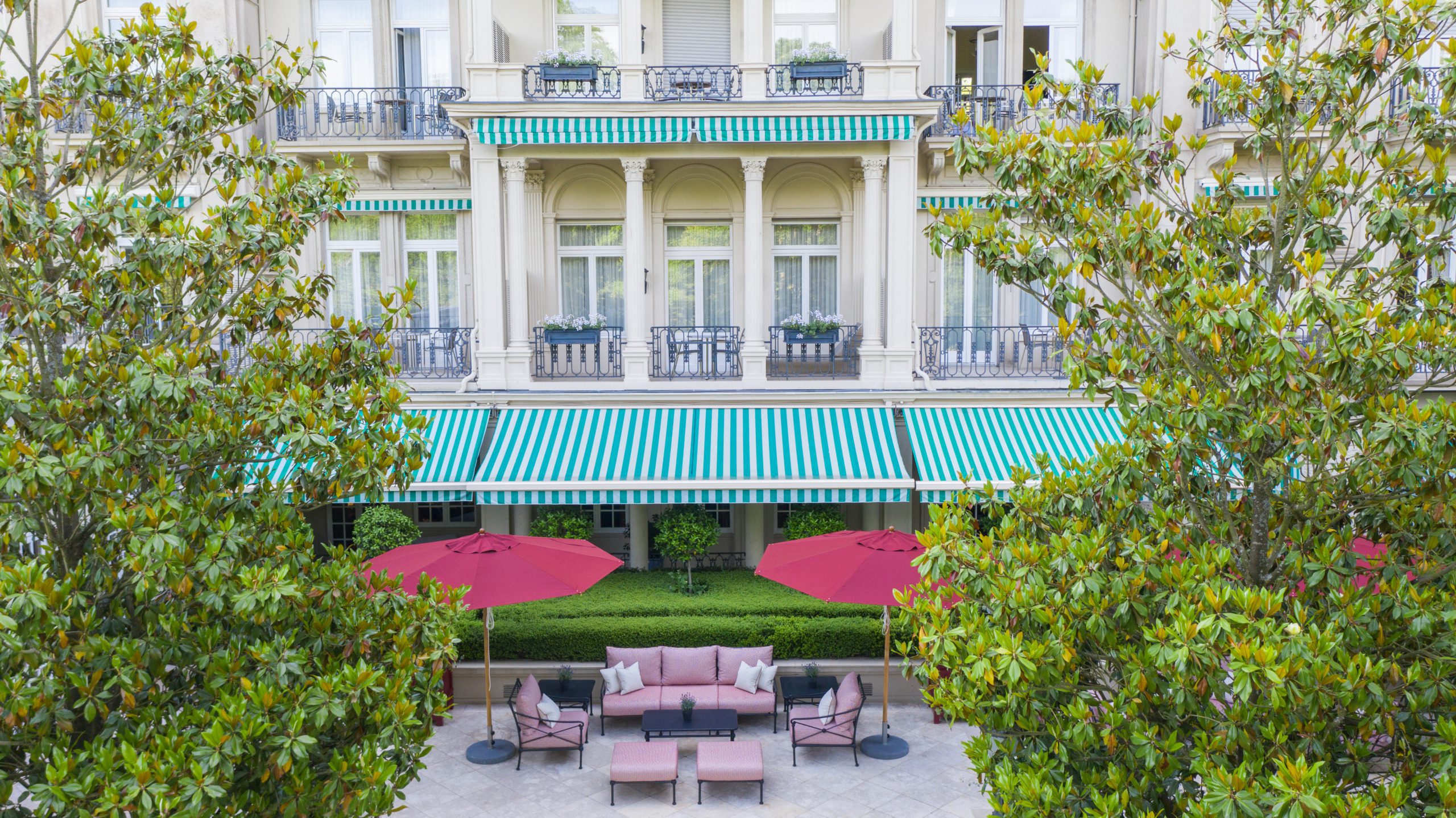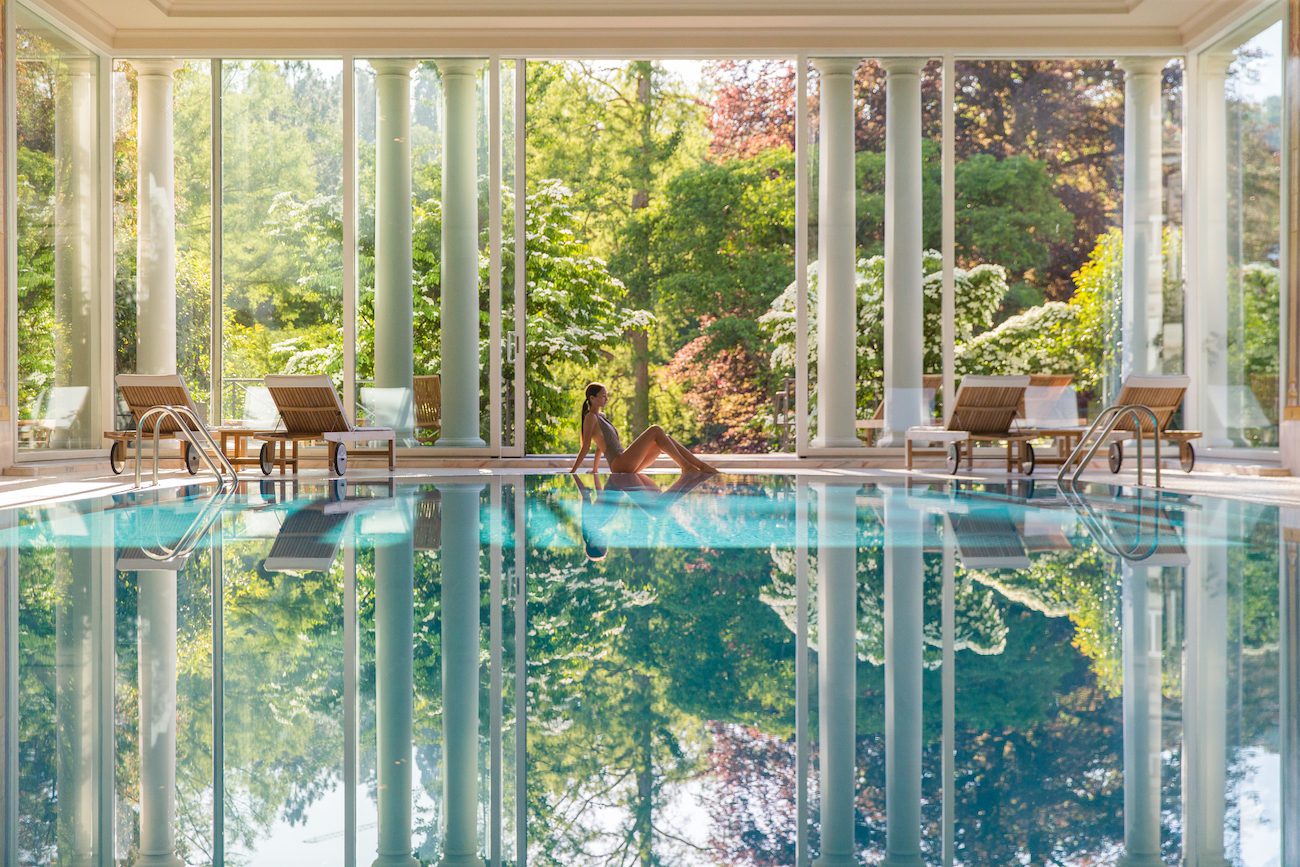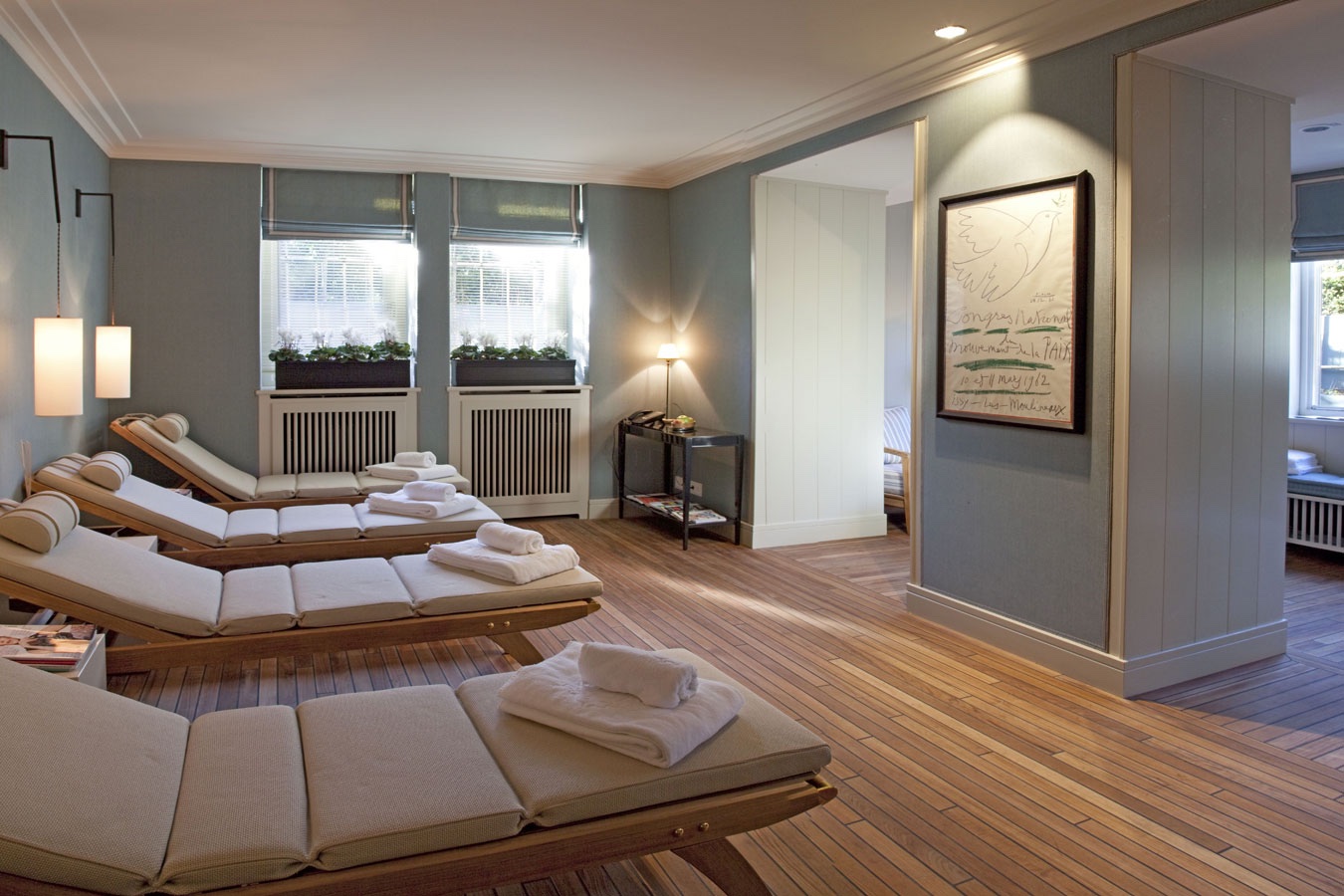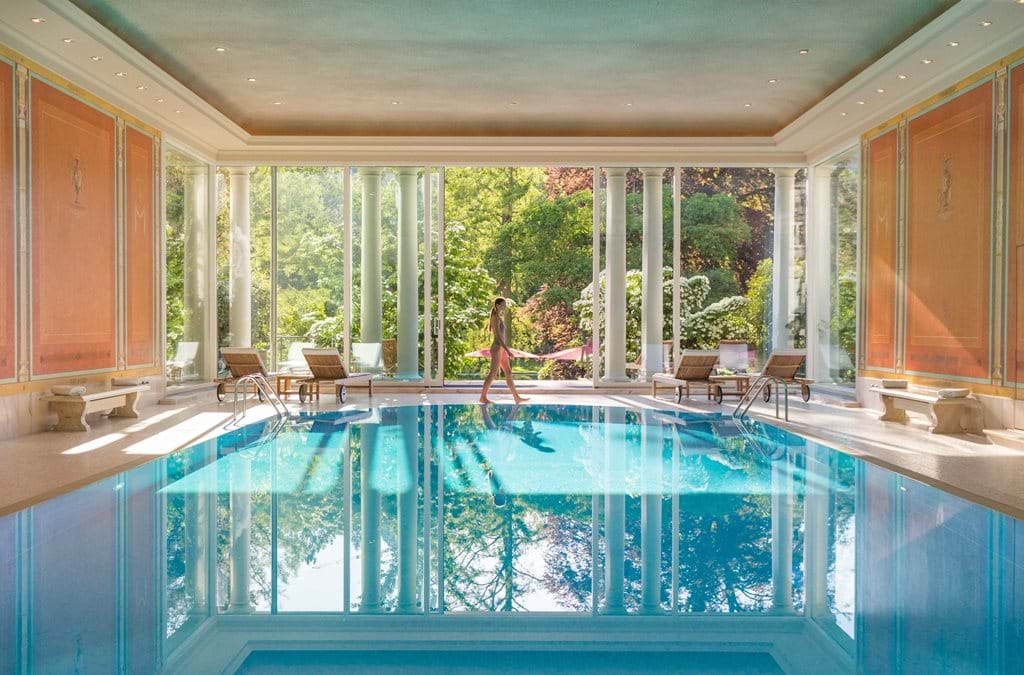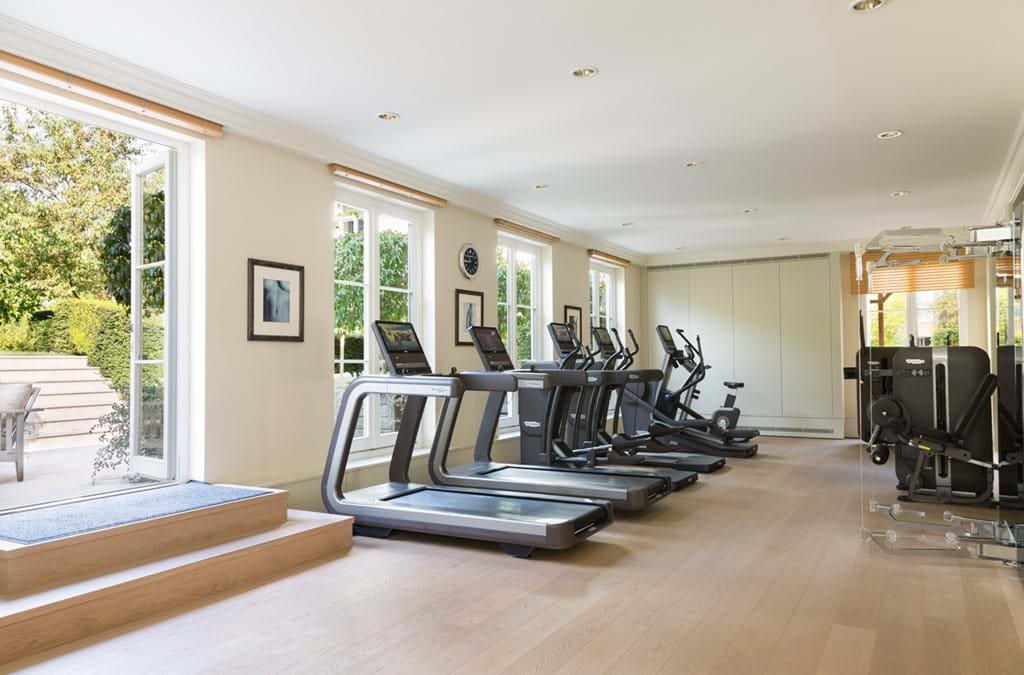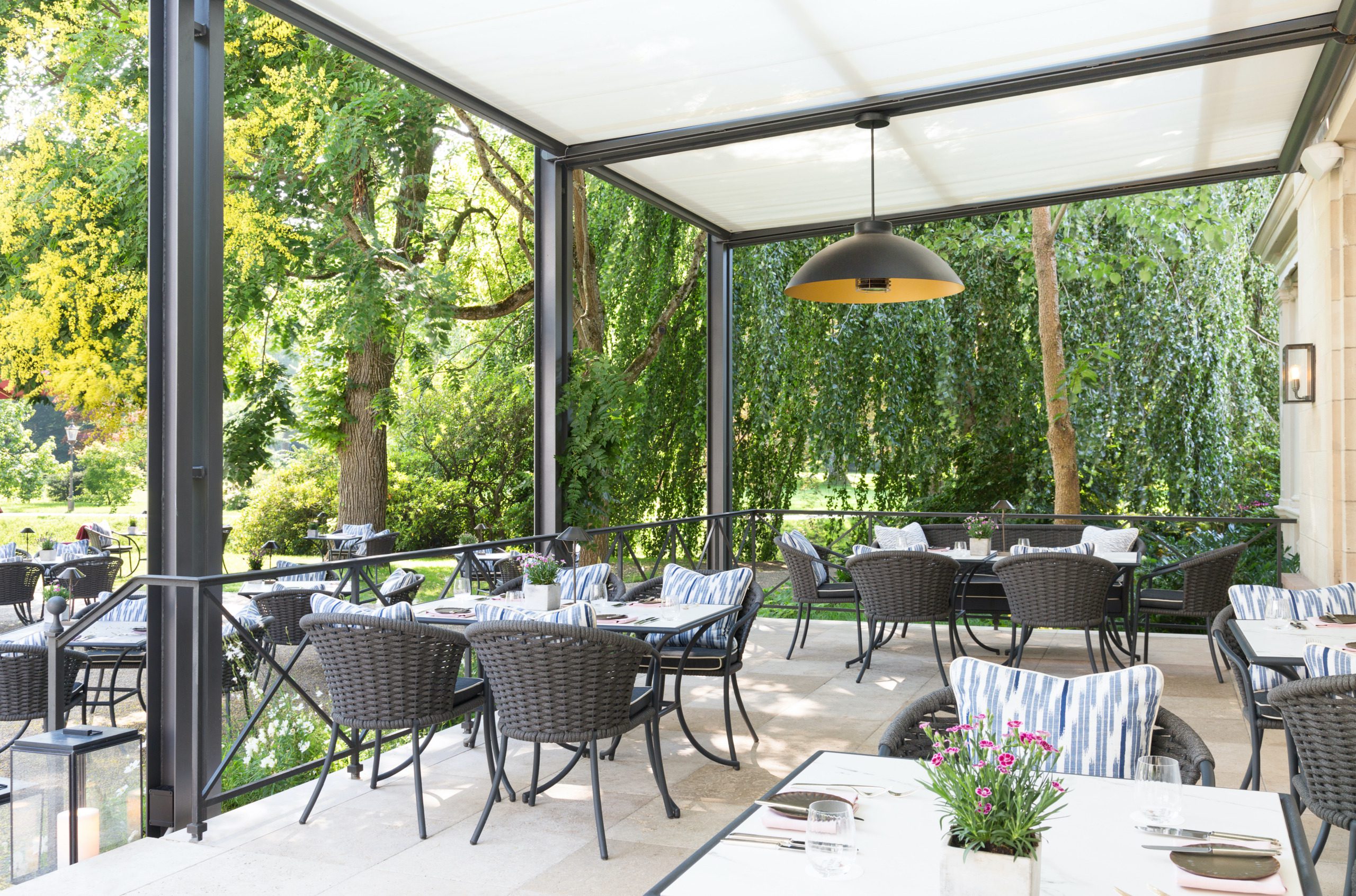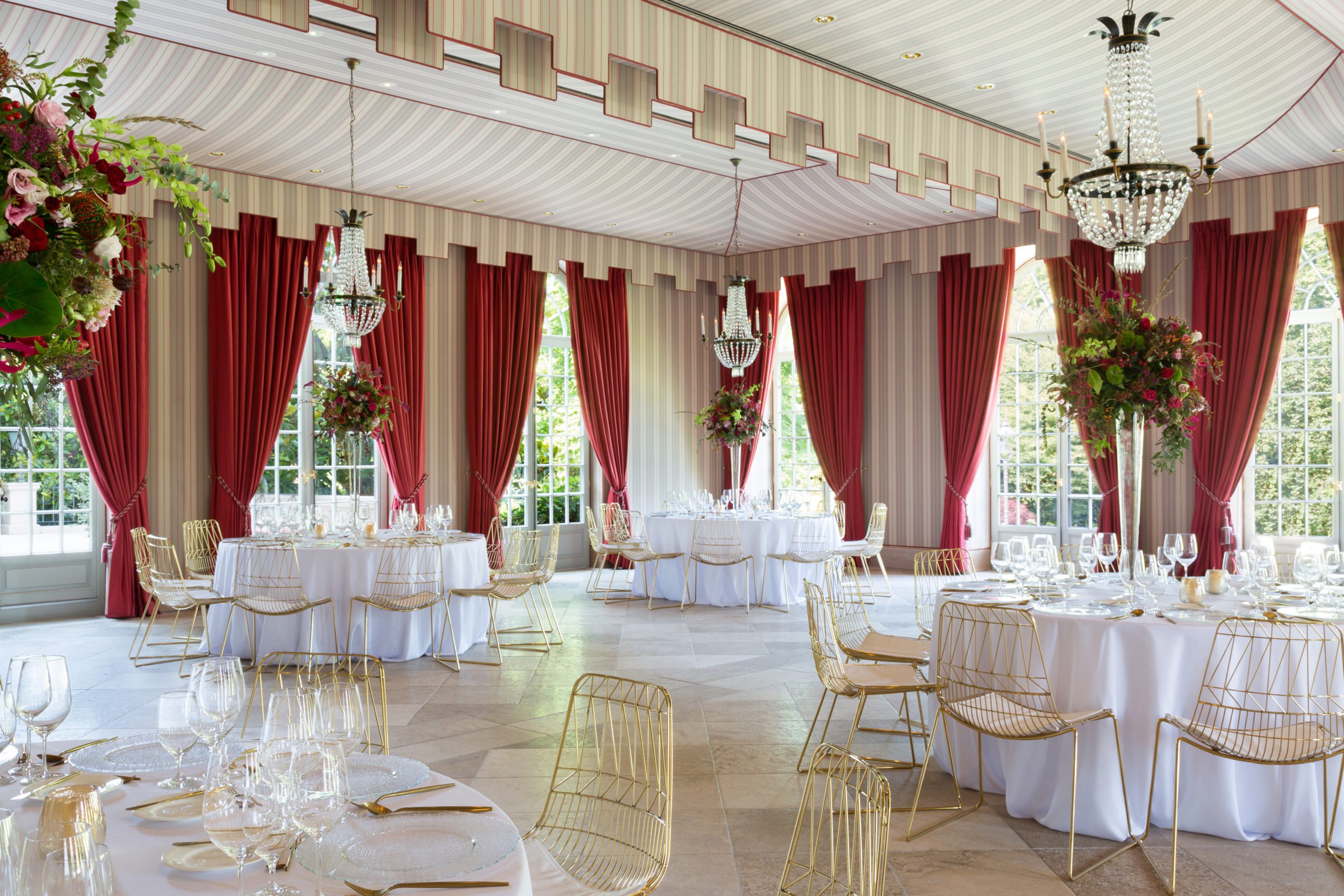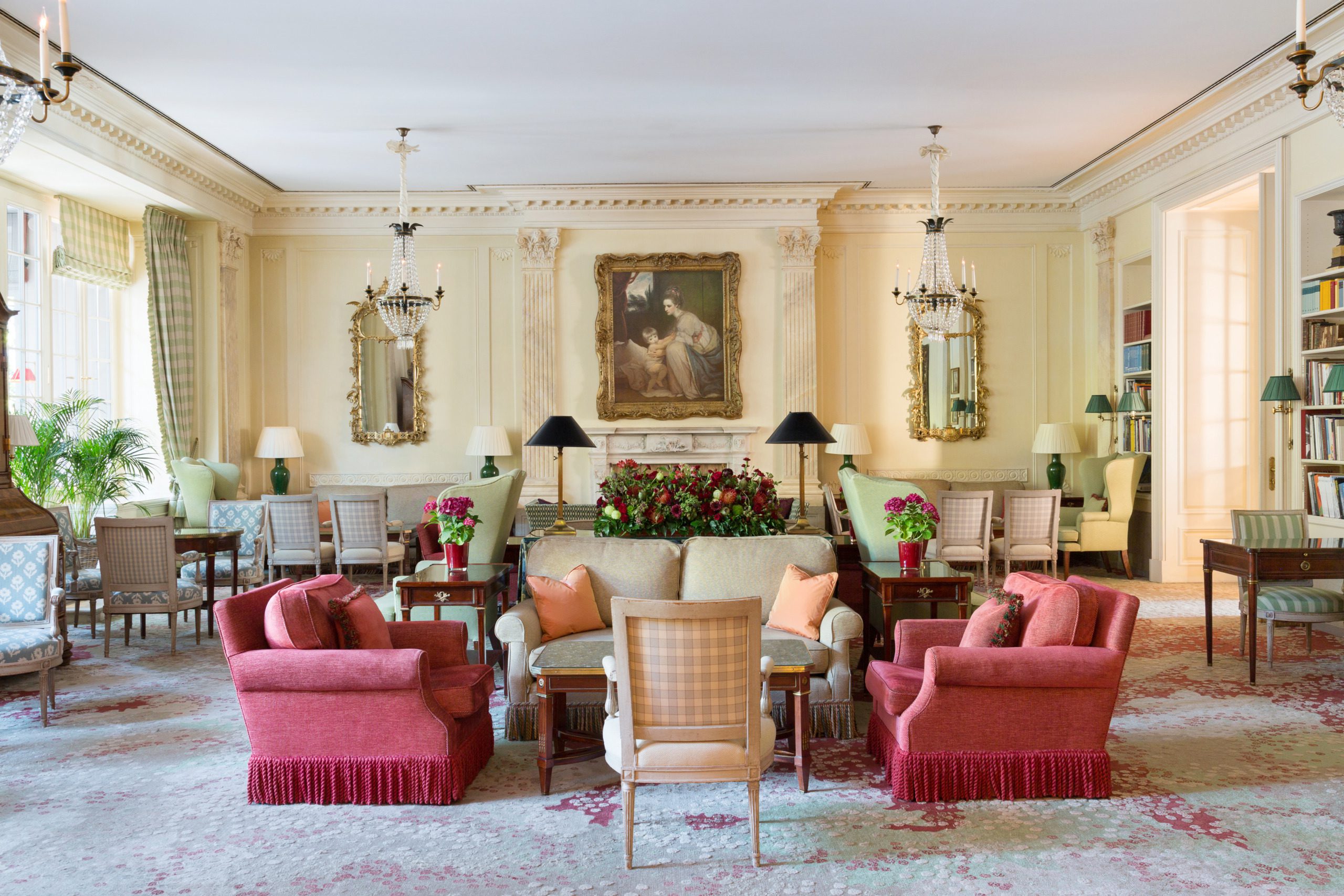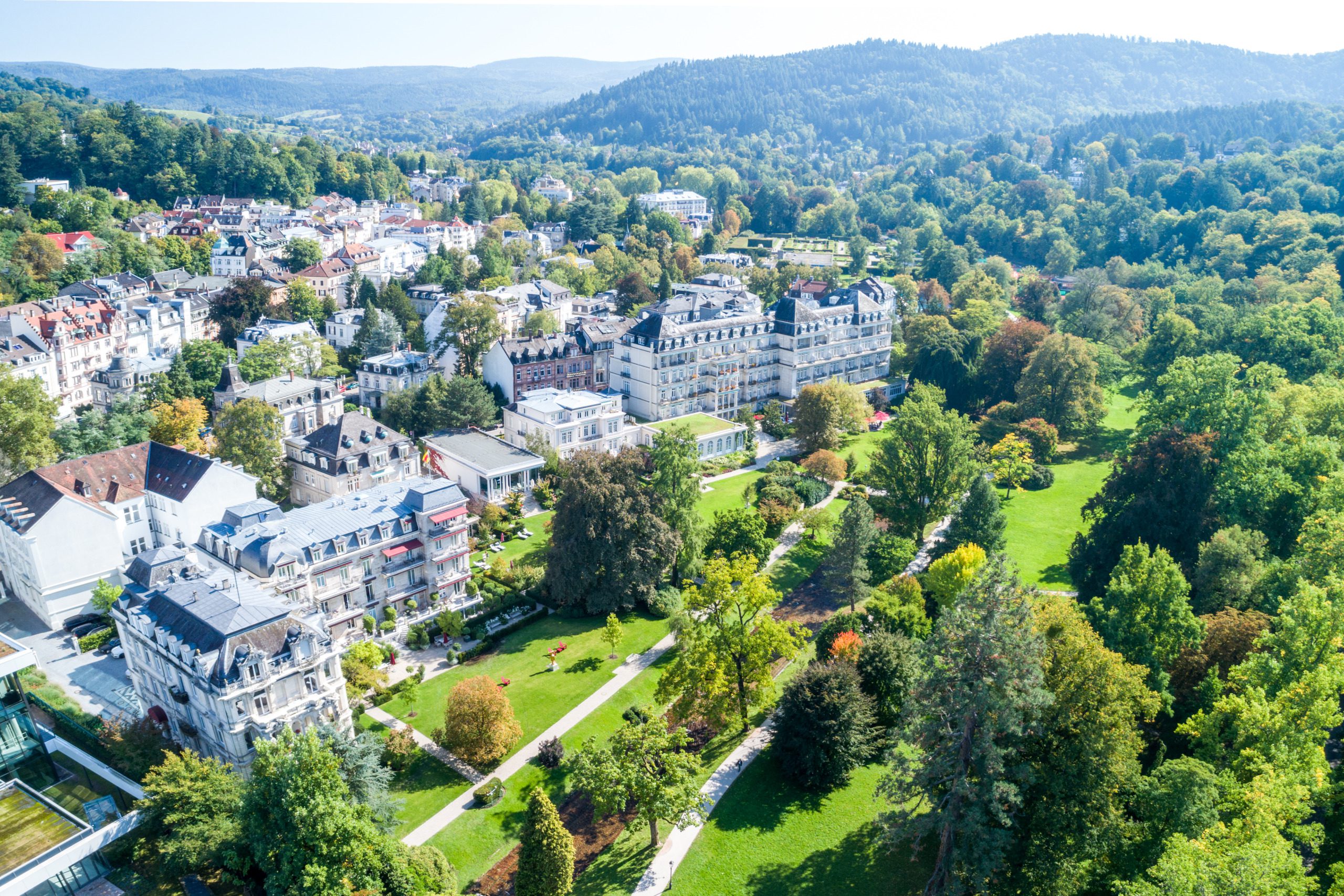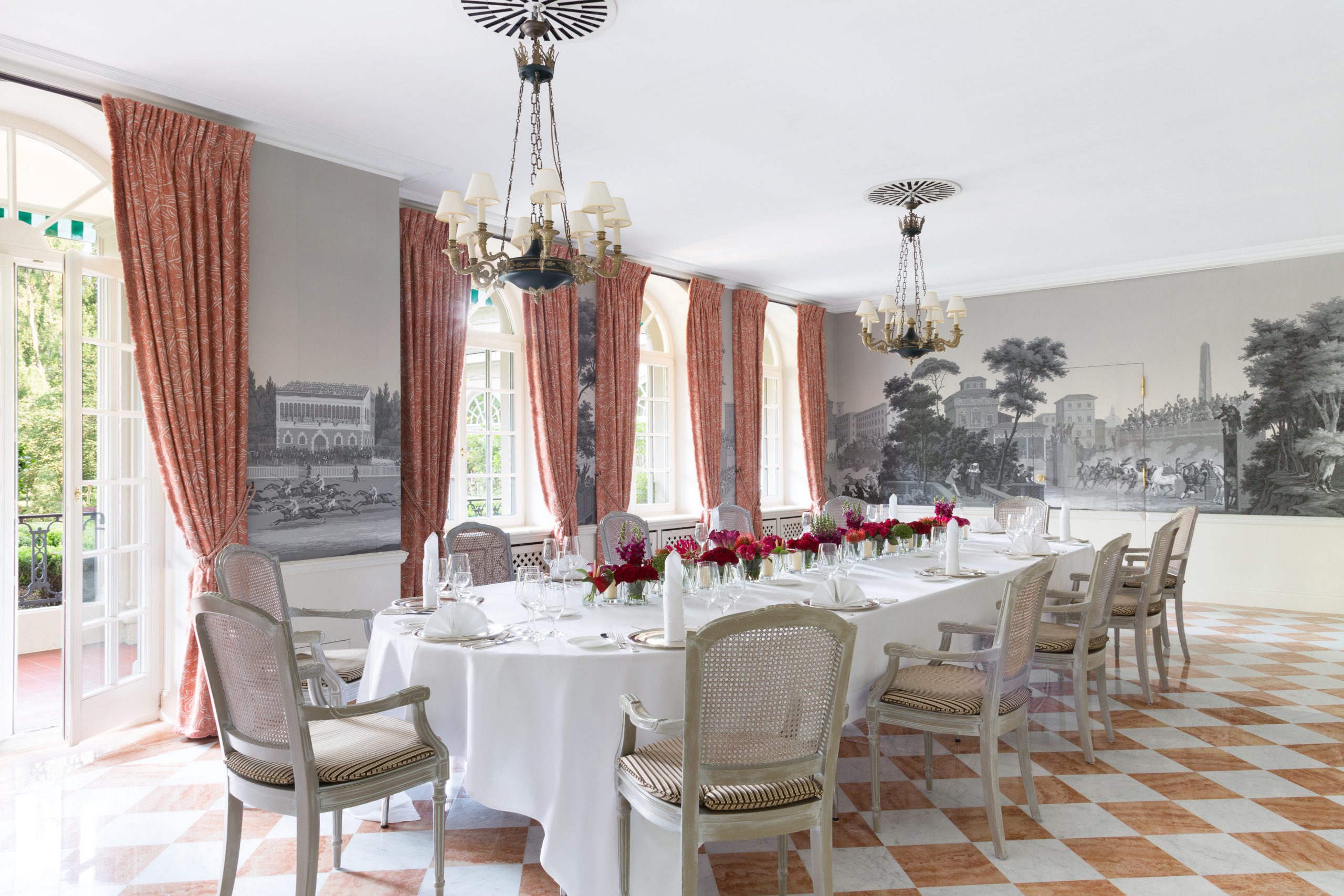 Features
Couples
Destination Spa
Detox
Family Friendly
Fine Dining
Going Solo
Medi Spa
Outdoors
Retreat
Super-luxe
Wellness
Spa
Medi-Spa
Pool
Thermal Facilities
Vitality Pool
To Do
Cycling
Golf
Gymnasium
Hiking/walks
Horse riding
Meditation
Personal training
Pilates
Pool – Indoor
Tennis
Yoga
Combining classic elegance with superlative hospitality, Brenners Park-Hotel & Spa has been welcoming the travelling elite since 1872. Located in the heart of the picturesque German spa town of Baden-Baden, the grand hotel is part of the Oetker Collection and has a time-proven commitment to satisfying guests' every need.
Accommodation in the hotel's 105 rooms and suites is luxurious and stylish, whether in a rooftop single room or the indulgent Stéphanie Spa Suites, which have access to one of the most advanced spas in Europe.
Fine dining is available in the natural surroundings of its Wintergarden, while a plethora of bars, terraces and cosy rooms provide all manner of refreshment and relaxation from breakfast through to a night cap.
In addition to holistic wellness rituals, beauty treatments and fitness-boosting facilities, Villa Stéphanie Spa & Wellbeing provides expert-led medical care that revolves around preventive medicine, integrative naturopathic diagnostics, therapy, and programmes for healthy nutrition.
Villa Stéphanie Spa & Wellbeing
Villa Stéphanie Spa & Wellbeing
Villa Stéphanie Spa & Wellbeing is one of the jewels in the crown of Baden-Baden's formidable wellness culture. Spread over 5,000sqm on five floors, this impressive property offers 500sqm of Finnish and bio saunas with a separate women-only sauna also available. Steam rooms, an indoor swimming pool, a cold plunge pool and treatment rooms that overlook the tranquil manicured gardens join the offering alongside a 120sqm gym equipped with Technogym machines, treadmills, an Olympic half-rack and a free weights area.
The medical care on offer at Brenners Park-Hotel & Spa incorporates preventative healthcare programmes and specialist treatments led by experts using state-of-the-art diagnostics. Nutritional consultations lead to the creation of bespoke food menus, while integrative holistic approaches include Traditional Chinese medicine and acupuncture. Aesthetic dental procedures are available alongside aesthetic medical treatments that promise to generate youthfulness, vitality and individual beauty with minimal intervention. Experienced physiotherapists offer customised treatments to improve physical and mental wellbeing.
A programme of activities includes daily sessions of walking, aqua fitness and yoga, while the benefits of sound sleep are fostered through the property's digital detox capabilities – guests in Superior and Deluxe Stéphanie rooms and the Spa Suite have only to press a button to completely disconnect their entire room from its electrics and Wi-Fi.
Spa Facilities
Swimming Pool
Finnish Sauna,
Plunge Pool
Bio Sauna
Scented Steam Rooms
Treatment Rooms
Spa Garden
Medical Spa
Physiotherapy
Aesthetic Clinic
Dentistry
Preventative Medicine,
Holistic Medicine
Relaxation Areas
Spa Products
Augustinus Bader
Skinceuticals
Aqua Organic
A total of 105 elegant rooms and suites at Brenners Park-Hotel & Spa offer every ounce of luxury you would expect from this five-star superior resort.
Enjoy rooftop city views from a Single room; relax on the balcony of your Superior Viardot room; retire to a homely Superior Park room; or benefit from direct access to Villa Stéphanie Spa & Wellbeing from a Superior Stéphanie room.
Deluxe Viardot rooms offer private entrances and convenient kitchenettes; Park Deluxe rooms have comfortable sitting areas and views of the lush green gardens; while Stéphanie Deluxe accommodation provides digital detox at the push of a button.
Generously sized Junior and Prestige Junior suites have separate dressing areas and views of the park, while the top-floor Panoramic suite is arranged over two levels and features a living area and three balconies. Uniquely stylish Premier suites, with separate living and sleeping areas and spacious bathrooms, deliver refined and relaxing accommodation, and the impressive Corner suite comes with a living room library and stunning views of the Black Forest.
The inclusion of fireplaces adds a little extra warmth and atmosphere to Park suites, while three exclusive Stéphanie Spa suites are equipped with private sauna and steam rooms as well as direct access to Villa Stéphanie Spa & Wellbeing. Located in the Parkvilla, the Penthouse suite benefits from a rooftop terrace and a timeless ambience. The two-bedroom Royal Garden suite has direct access to a private landscaped garden from a spacious terrace and features a living room with working desk and three bathrooms.
For those seeking the ultimate in space and privacy, the Parkvilla provides 600sqm of luxurious living space with three living rooms, six bedrooms and bathrooms that also offers complimentary limousine transfer from Frankfurt airport.
Check in: 3:00 pm
Check out: 12:00 pm
The French-inspired cooking of executive chef Sebastian Haverkemper incorporates fine regional products and is evident in all of the kitchens at Brenners Park.
Personalised healthy cuisine is created by dedicated nutritionists for guests on wellness programmes and expert advice is offered on maintaining a healthy, balanced diet to improve your long-term wellbeing .
The Fritz & Felix restaurant and bar serves an eclectic selection of signature dishes, including those cooked on the Gallician charcoal grill that stands at the heart of the lively kitchen. The sun-drenched Wintergarden restaurant offers a five-course tasting menu as part of its international lineup that combines the gourmet of the Baden region with further French influences.
Elsewhere, the Oleander bar offers a warm welcome to guests and local residents, opening out onto the Kaminhalle, the social heart of the hotel, which is a perfect spot to read the papers or enjoy gentle piano music at night. In addition, guests can take afternoon tea or a refreshing alfresco aperitif on the Minerva Terrace.
---
Getting There
Brenners Park-Hotel & Spa, Schillerstraße, Baden-Baden, Germany
Karlsruhe/Baden-Baden Airport
Single Room
Superior Viardot Room
Superior Park Room
Superior Stéphanie Room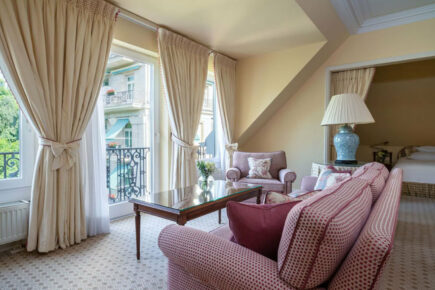 Deluxe Viardot Room
Deluxe Park Room
Deluxe Stéphanie Room
Junior Suite
Prestige Junior Suite
Panoramic Suite
Premier Suite
Corner Suite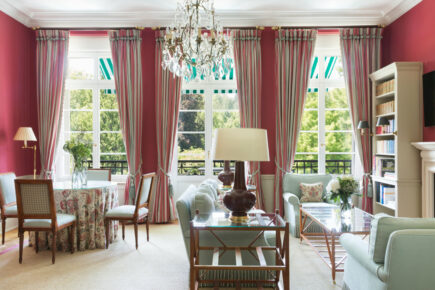 Park Suite
Stéphanie Spa Suite
Penthouse Suite
Two Bedroom Royal Garden Suite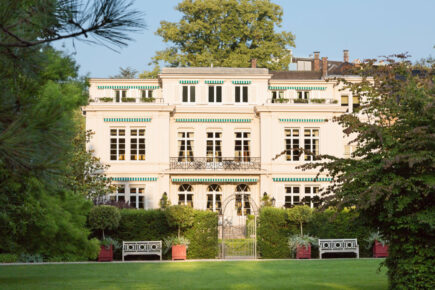 Parkvilla
The Romans knew a thing or two about spas. The thermal waters and spa towns they used are still flocked to thousands of years later by people looking for everything from a hardcore health fix to a chance to rejuvenate and relax, and Baden Baden is no exception.
Baden-Baden has been a renowned spa and healthcare destination since Roman times, and Brenners Park-Hotel & Spa is the town's acknowledged centre of excellence for therapy and medical care.
And with the arrival of Villa Stephanie, a new multimillion pound spa and medical centre attached to the world-famous Brenners Park Hotel, this heritage looks set to start a whole new chapter.
Villa Stéphanie Spa & Wellbeing
Billed as 'Europe's most impressive and innovative new spa', Villa Stephanie definitely lives up to expectations. Whether you want a seriously good massage, a complete dental makeover or a full check run on your blood, you can get it here. There's an ultra-modern medical centre with doctors, physiotherapists, a cosmetic dentist, nutritionists and, of course, the uber-luxurious beauty spa.
People drift around in Frette bathrobes, contemporary art lines the walls, and there's even a sofa in the lift, should you become so relaxed that being horizontal become an addiction, while in the evening, nothing's more relaxing than eating your nutritionist created low-calorie dinner in Villa Stephanie's sitting room while watching a movie from the hotel's extensive library.
The Treatment
Sisley Phyto Aromatique Facial – The phyto aromatique treatment combines massage rituals from around the world with the know-how and experience of a high-tech brand to allow vitality to be restored to your body and soul. Local traditions and the power of aromatherapy provided the bases for the development of the different massage techniques. Your skin will become supple, strengthened and will permanently win back its radiance.
Other Treatments
Hammam Signature Treatment by Othman Challouf – A unique approach to hammam devised by Villa Stéphanie's massage specialist Othman Challouf. The treatment unites stimulating and vitalising massage techniques with traditional cleansing, using Oriental care products.
Othman Challouf gained his skills over many years in the traditional hammams of North Africa, it is said he does not treat – he performs magic! Today he has evolved his technique for the most luxurious and effective treatment he could imagine.
Fans of Shiatsu may want to check out the revolutionary system used by Pierre Clavreux, a shiatsu treatment that describes itself as 'pain relief by touch'.
The Programme
Medical Care at Brenners Park-Hotel & Spa incorporates a range of preventative healthcare programmes and specialist treatments. At your service are the highest level professionals who have the most advanced diagnostics at their disposal.
Villa Stephanie's staff are a team of true experts in their field, so it's worth seeking the help you need while you're here. If you have any sort of neck or back problem, an appointment with the physio team will have you more comfortable within an hour.
Medical Care Sleep Best involves a comprehensive medical anamnesis and a detailed clinical examination at the beginning of your stay, and a final consultation after the treatment. An examination of your night-time sleep is performed – including monitoring of the heart rhythm and blood pressure, body position, oxygen saturation, breathing function. Digital detox is a big part of the sleep programme – focusing on a significantly reduced electric smog environment triple-insulated shielded cables have been installed to ensure the guests complete relaxation. Technically challenging, each wall had to be specifically equipped to avoid impact on neighbouring Wi-Fi networks. Thus, you can go to bed in a complete peace of mind.
Fatigue, stress and digestive problems – the chronic, life-limiting problems that day-to-day medical care struggles to treat – can also be dealt with by the team of doctors in the medical centre, who will do blood tests, cardiograms and ultrasound to diagnose and treat any underlying medical problems – though that may not be necessary, as head doctor Dr Harry Konig can spot an iron deficiency within seconds of meeting you.
"It's quite simple," he says, "In medicine, you don't look first for the rarities; you look for what's most common." Common indeed – apparently as many as three in five women in the world are anaemic.
Other Programmes
Brenners Medical Detox
Medical Care Ladies
Medical Care Men
Medical Care Diabetes
To Stay
Adjacent to the existing hotel, Villa Stephanie has been designed to feel like a smart country house that feels completely your own while you are there. It's a five-floor 'house of spa' that is connected by walkway to 'Haus Julius', a huge property dedicated to medical care and dentistry.
The rooms have been designed to keep the grand luxury DNA of the existing hotel, with Frette bedlinen, heated bathroom mirrors (so they don't get steamed up) and free minibars placed thoughtfully at chest height so you don't have to bend down to browse (perish the idea).
There is also a 'digital detox' button you can press to instantly disconnect the entire room from all electricity and Wi-Fi, after scientific studies showing that sensitivity to this 'electronic smog' can seriously get in the way of a good night's sleep.
To Eat
Every guest has a menu tailor-made for them by the spa's team of seven dedicated nutritionists, which means you can be eating something entirely different to the person you are dining with.
This may be virtuous – most menus come in at under 1,000 calories a day – but it is also delicious, with succulent baked trout, vegetable consommés so rich and tasty they feel as filling as a chunky stew, and light, delicious fruit sorbets, all calorie-counted for you.
f you prefer to sin, though, fear not: there is a gastronomic restaurant at the other end of the hotel.
Don't Miss
Baden Baden has an incredible culture scene, with one of Europe's finest opera houses hosting the Berlin Philharmonic, a world-class contemporary art gallery the Museum Frieder Burda just across the river from Brenners Park (lit with natural light) and a Faberge Museum hosting an enormous collection of Imperial Easter Eggs and cigarette cases.