Medical Pedicure at Margaret Dabbs London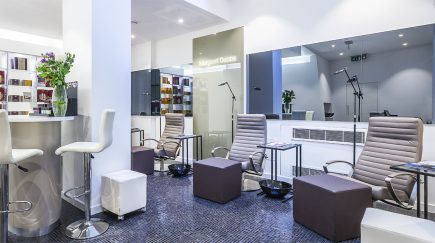 A Margaret Dabbs medi-pedi was just what the doc ordered for this hater-of-her-hooves.
Margaret Dabbs pedicures at are as dazzling in function as they are soothing in a pampering luxury-spa way thanks to their white-coat-wearing podiatrists. When I visited the Margaret Dabbs clinic at Space NK Apothecary in Notting Hill, it was a world away from a cheek-by-jowl nail-bar scenario where your nail-polish applier asks about your holidays in a singsong voice. What distinguishes a Margaret Dabbs therapy is that you can be sure you're getting someone who really knows what they're doing.
There's a fine line between medical and clinical, sure, but I think today we're entitled to expect high standards from our beauty-related addresses. Discerning sybarites, want spa time to reach the parts that a bit of common-or-garden pampering can't reach. We don't just want our wellness centres to be charming in look and feel – we demand serious substance to their style. Professional, polished and you don't have to listen to the stay-at-home mum in the chair next to you gossiping about their friend's cheating husband — then again, for some people that's the fun part about going for a pedicure. I just want to be able to leave not hating on my ingrown toenails.
45-minute Margaret Dabbs London Medical Pedicure, from £85.
127—131 Westbourne Grove
020 7486 0620