Thyme
Gloucestershire, England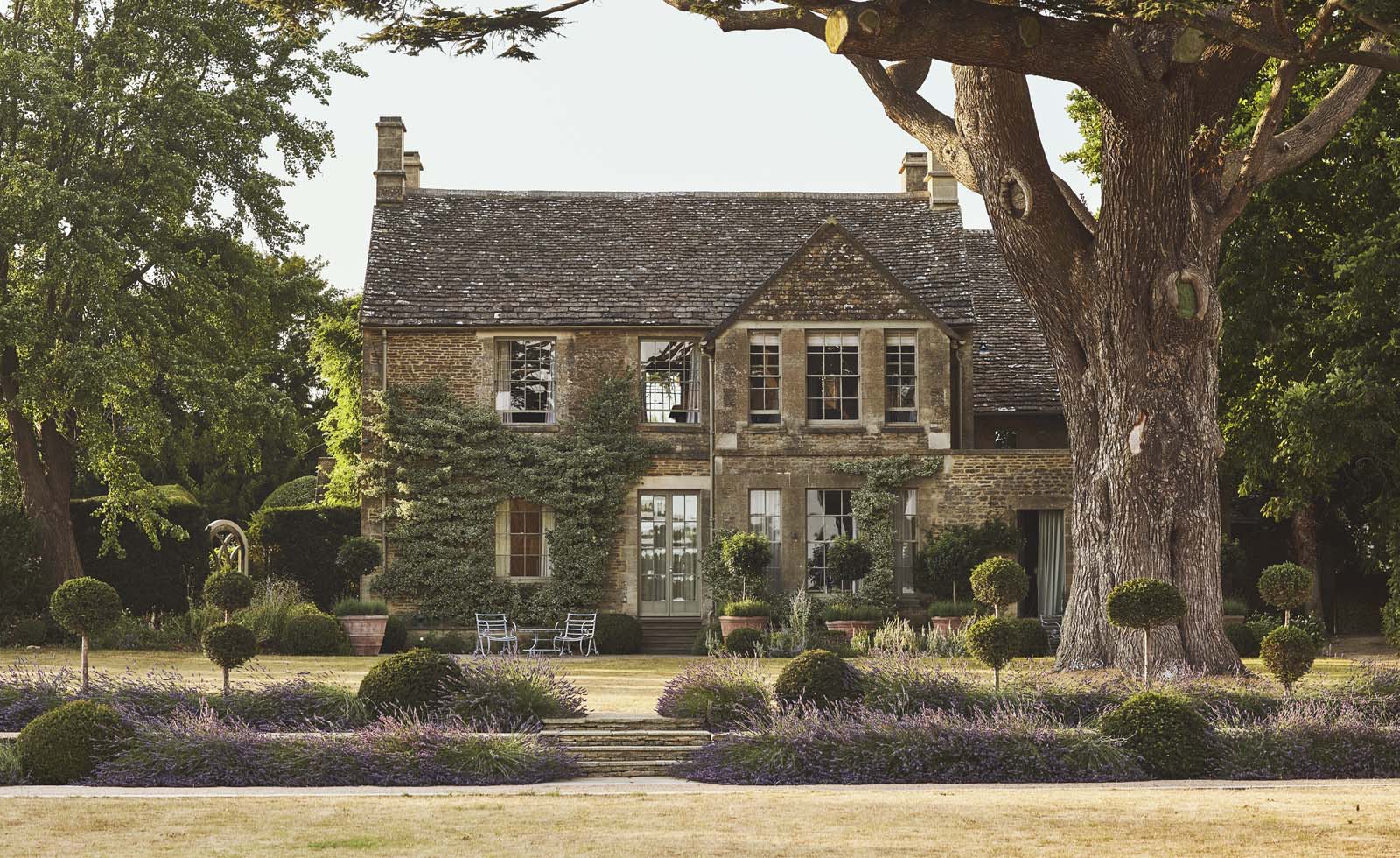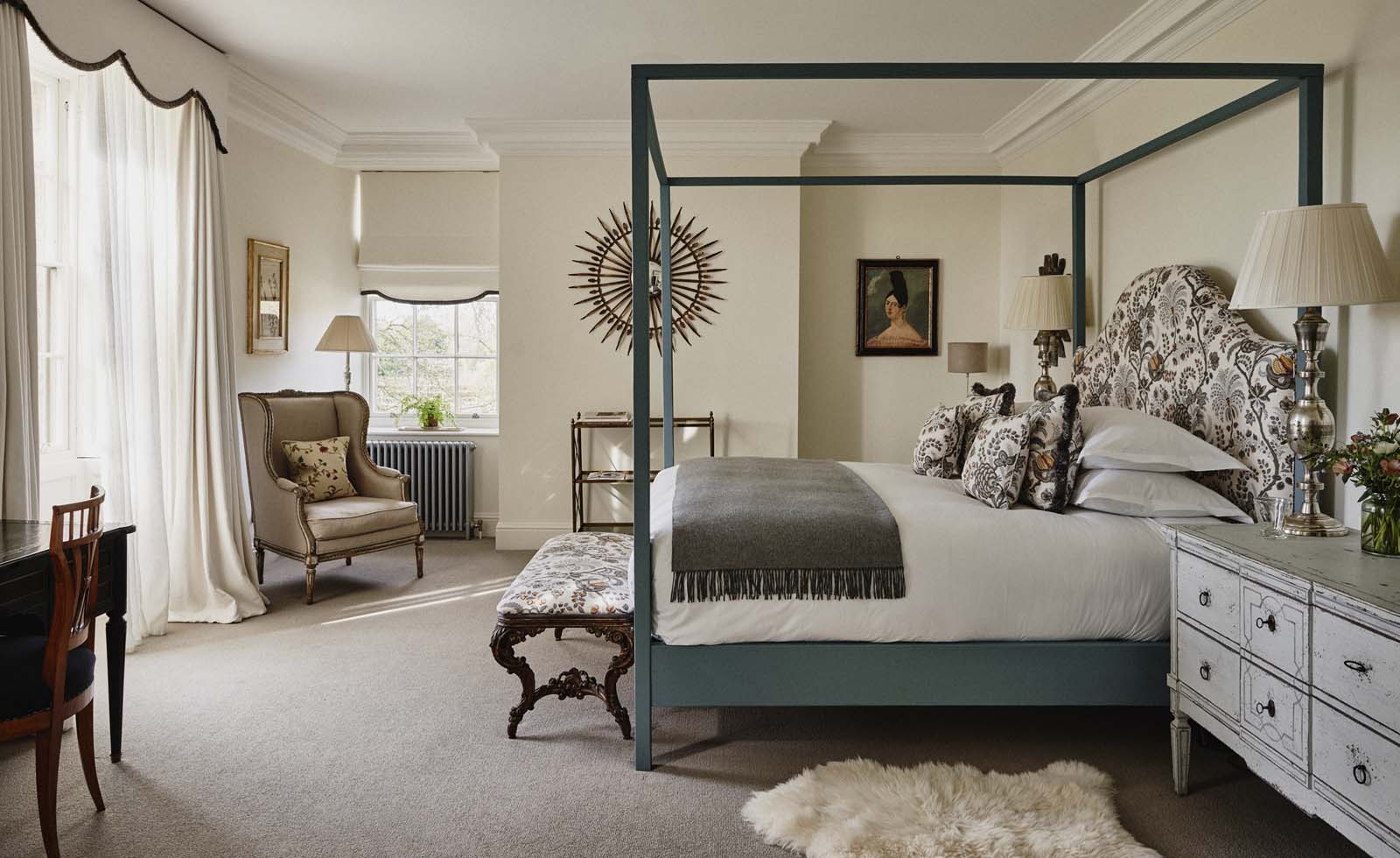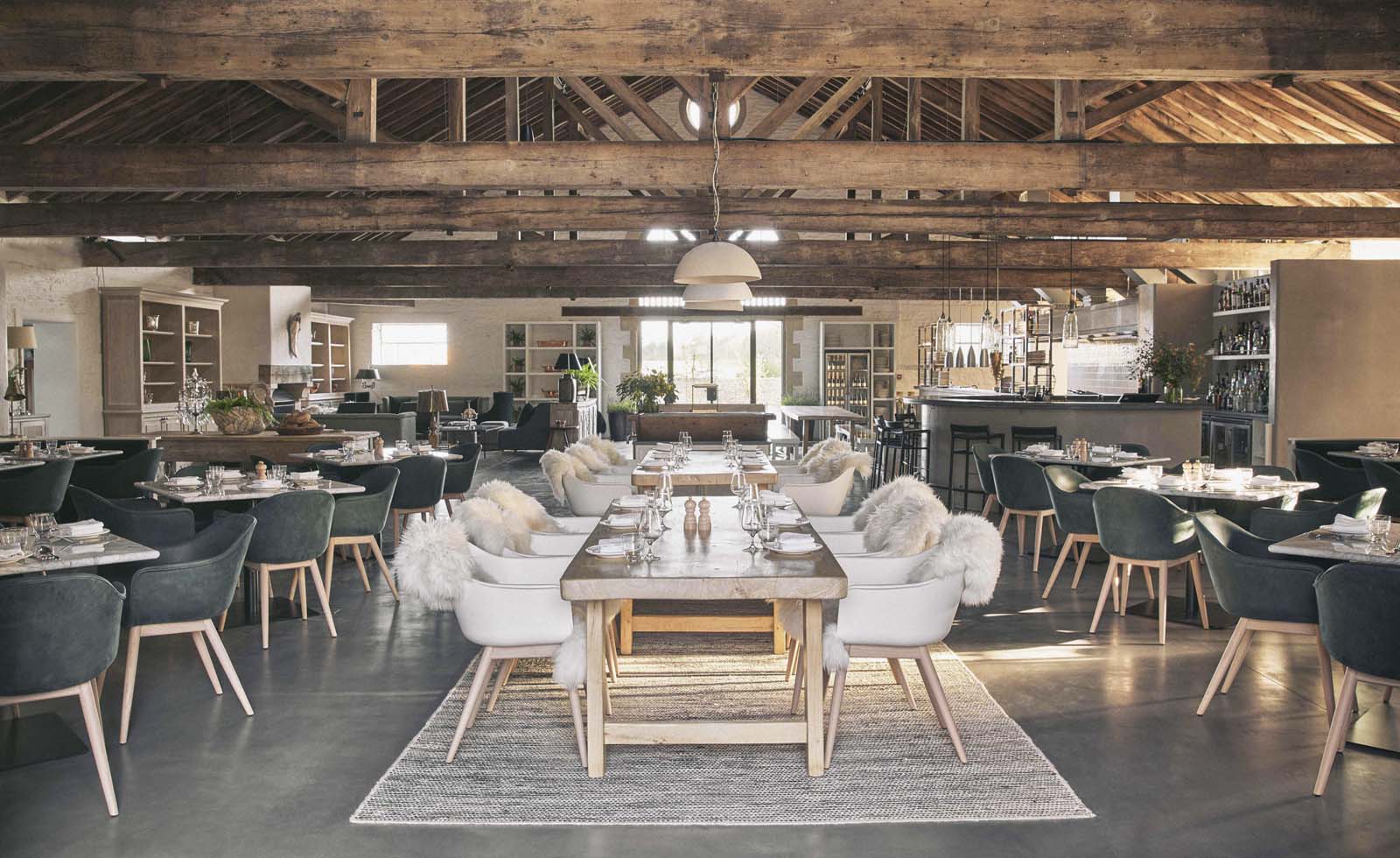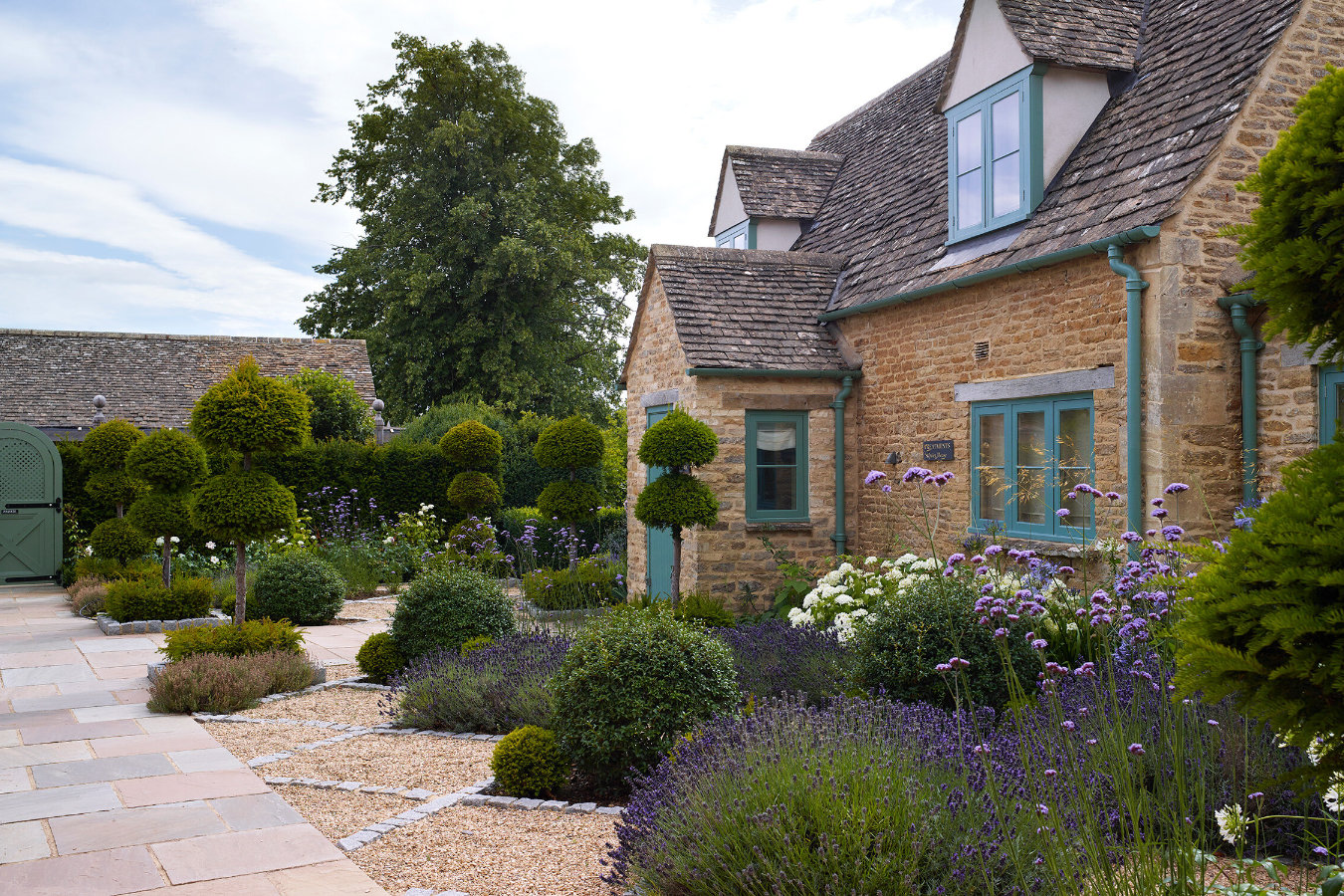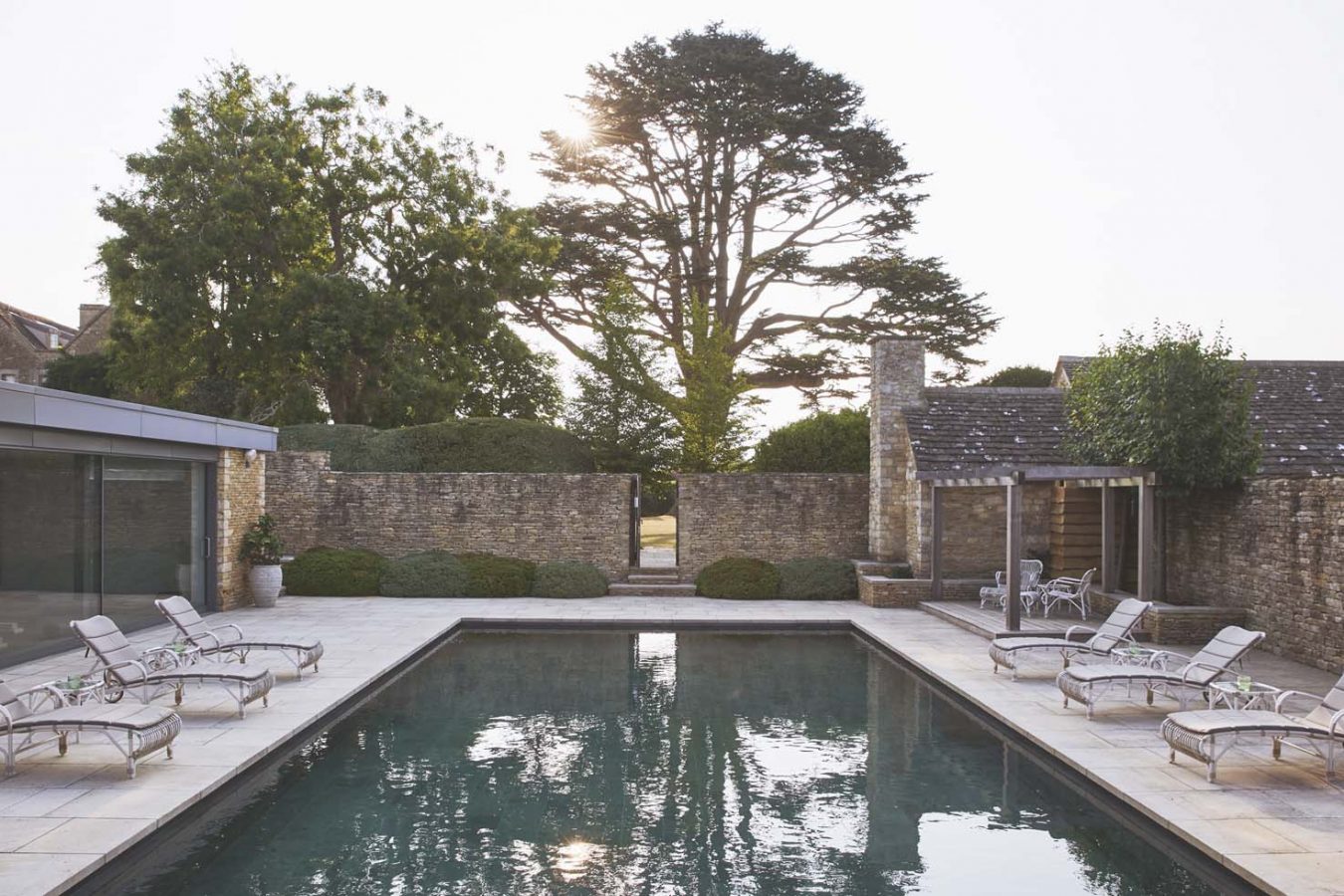 Price Guide
Features
Boutique Spa
Outdoors
Pets Welcome
Wellness
Spa
To Do
Cycling
Hiking/walks
Tennis
If there is one thing that has been taken at Thyme, it is time. Time spent getting all the details right to produce a family-owned hotel in the Cotswold countryside that offers space and time for you to reconnect and enjoy those very details.
Set on 150 acres and offering a collection of beautifully created rooms and suites as well as a new homeware shop and even a local pub, Thyme's dedication to preserving and encouraging nature for future generations is also at the heart of it's Bertoli Beauty brand of bathing and breath-enhancing products.
These are used in treatments at the property's spa and wellness centre, Meadow Spa, where guests also have access to an outdoor pool and the tailor-made treatment room the Botanical Bothy.
The Meadow Spa
Meadow Spa is a botanical haven of peace and tranquility, and a perfect sanctuary from daily life. An outdoor spring water swimming pool with chlorine-free natural filtration enables you to be submerged in the Cotswold sunshine. Next to the pool is Orchid House, which offers salads, sorbets and light lunches as well as more indulgent treats.
Inside the Botanical Bothy, warmed ergonomic seating combines with the sound of waterfalls to relax guests; pressure-point techniques, breathwork and two herbal baths on the veranda complete the rebalancing journey.
Treatments are built around Bertoli Beauty bathing and breathing products, which are developed to harness the power of breath and scent in nourishing the mind and body. Meanwhile, probiotic skincare partner Aurelia London offers bespoke massage, facial and body treatments to protect and restore the skin from within.
Spa Facilities
Treatment Rooms
Swimming Pool
Herbal Baths
Relaxation Area
Spa Products
Bertioli Beauty
Aurelia London
The rooms at Thyme are spread across houses and cottages that form a peaceful, hamlet-like environment. Comfort is high on the menu and though all are inspired by botanical names, no two rooms are the same.
Teeny Cosy and Cosy rooms, the former located up in the eaves of the farmhouse, have walk-in showers and access to the honesty bar; Courtyard, Elegant and Divine rooms offer the finest interiors full of original features and country charm; Garden rooms open directly onto the manicured lawns and English Rose rooms have elegant chandeliers and two fireplaces.
The Cedar of Lebanon master suite is named after the magnificent tree growing on the Lodge lawn, while Pear Tree is a one-bedroom cottage that makes for the ideal honeymoon getaway. For families, Old Walls is a three-storey cottage – with its own flock of Welsh mountain sheep – that sleeps up top six. For larger groups, Tallet sleeps up to eight in four bedrooms with plenty of living space for socializing.
Check in: 4:00 pm
Check out: 11:00 am
Under the direction of head chef Charlie Hebert, the menus at Thyme's restaurants reflect the seasons, and chefs and gardeners on the land work together to select and grow produce to create modern British country fare.
The extensive beams and soaring arches of the 19th-century Ox Barn reflect a link to produce and provenance, and house a contemporary restaurant with a 7.5m long Charset open kitchen.
The residents-only Orchid House, covered with native Orchids, attracts butterflies and honey bees as well as puckish guests.
The Baa bar, with its agriculturally themed interiors, offers an elegant space to take homemade cordials and infusions, coffee or something a little stronger. Or a short walk can take you to The Swan, a pub dating back to 1606 in the village of Southrop, adjacent to the green.
---
Location
Thyme – Hotel Restaurant & Spa, 1 Lechlade Rd, Southrop, Lechlade GL7 3PW, UK
What3Words: mashing.grow.insisting
If you would prefer to use a postcode, GL7 3NX will take you to the village entrance, next to the church. Please do not use this entrance. Follow the signs through the village of Southrop towards Lechlade and to the Estate Drive. Come out of Thyme's Village Entrance and turn left. Drive through the village with Thyme on your left, and you will pass the Swan Pub on your right. Keep left. At the next opportunity, take the next left signposted to Lechlade. Continue driving out of the village to the top of the hill, where you will see a sign on your left to Thyme's Estate Drive.
Teeny Cosy Bedrooms
Cosy Bedrooms
Courtyard Bedrooms
Elegant Bedrooms
Divine Bedrooms
Garden Bedrooms
English Rose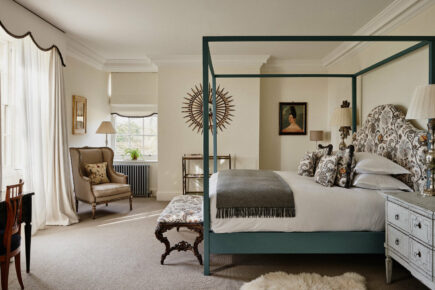 Cedar of Lebanon
Pear Tree
Old Walls
Tallet
Bespoke Spa & Stay 1 Night
Please note that prices are a guide and may change due to season and availability.
Includes:
1 night bed & breakfast for 2 people
*Spa Concierge by The Luxury Spa Edit™
Prices starting from:
*Spa Concierge by The Luxury Spa Edit™ is a bespoke service tailored to our clients wishes. We can help with everything from designing a spa itinerary and booking your choice of spa treatments to booking activities and special dining experiences. Just let us know what you wish for, and our experts will do their very best to create that extra special spa break or wellness holiday – tailored for you.