Six Senses Douro Valley
Douro Valley, Portugal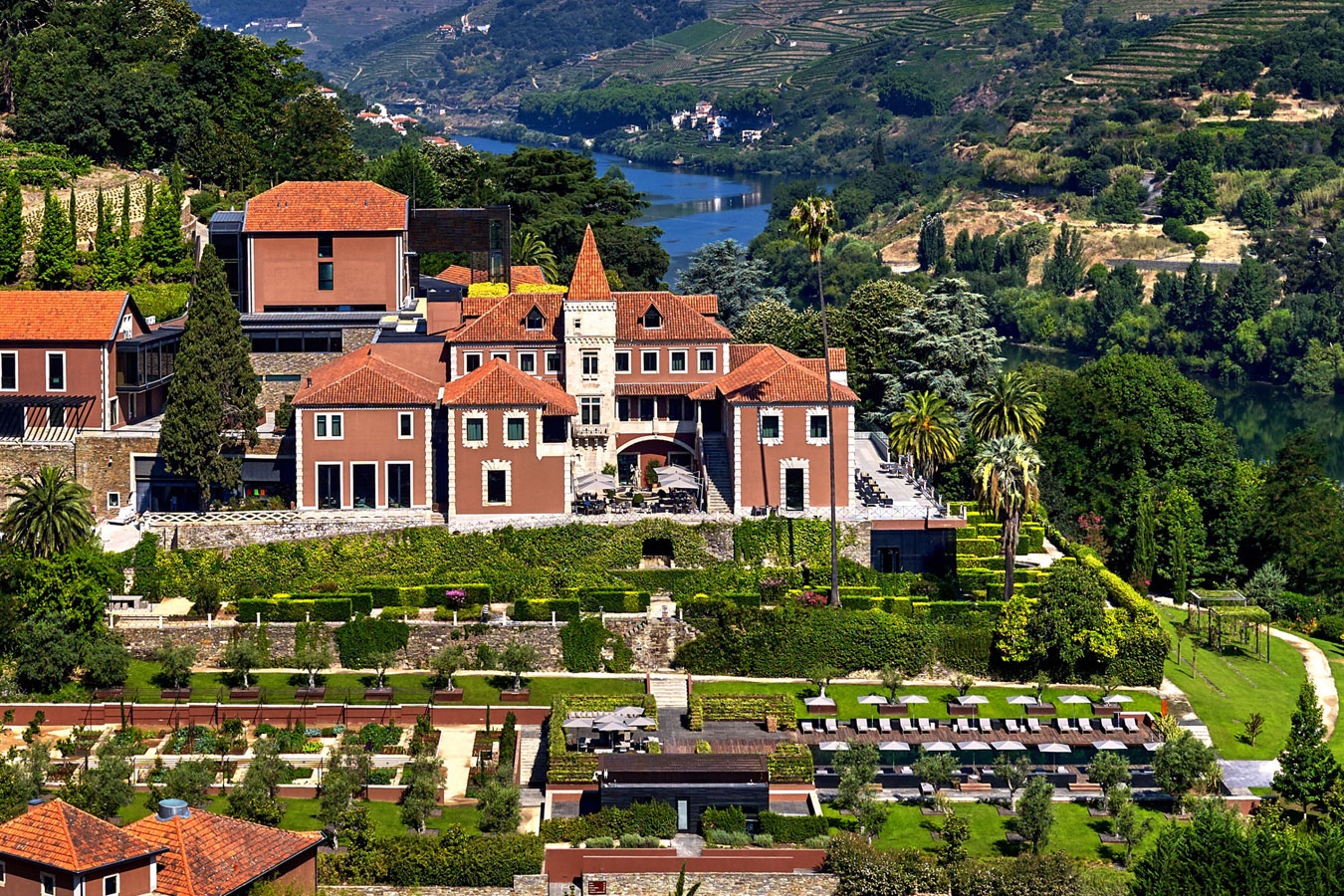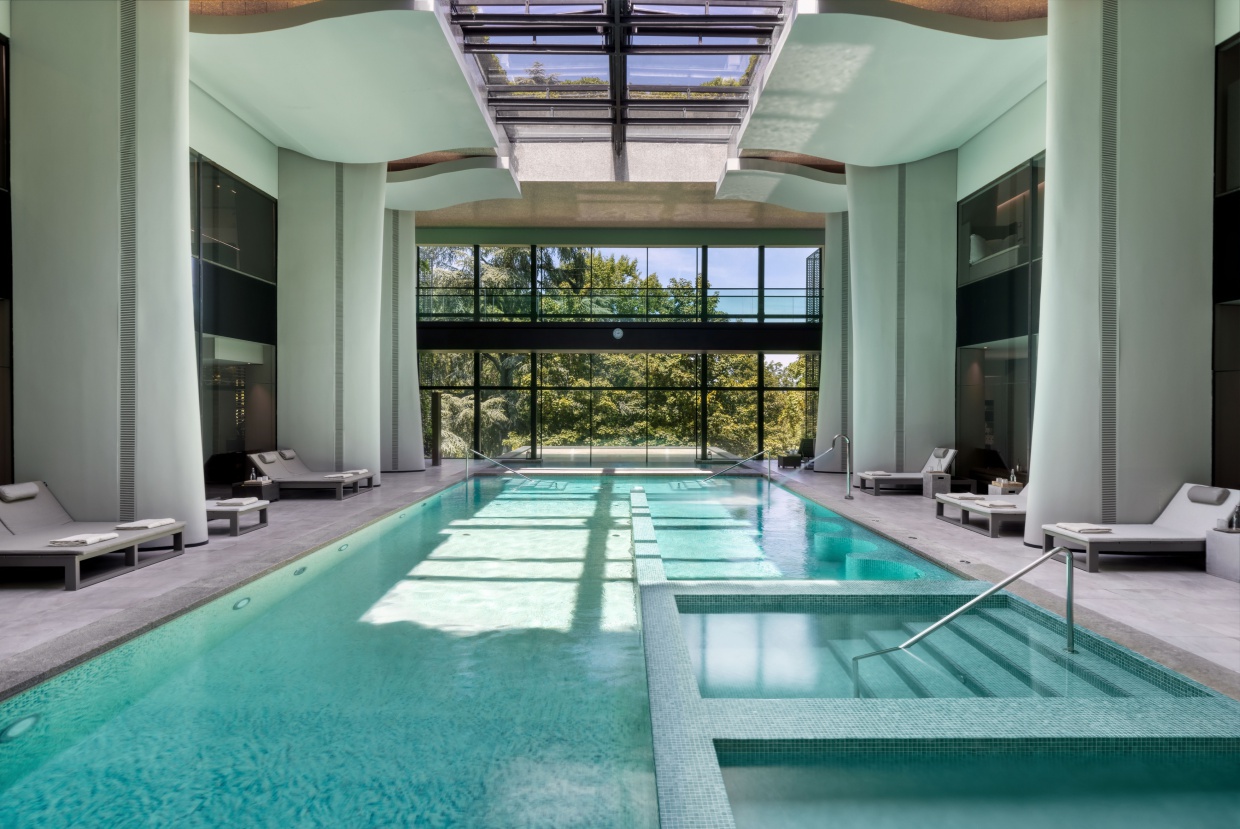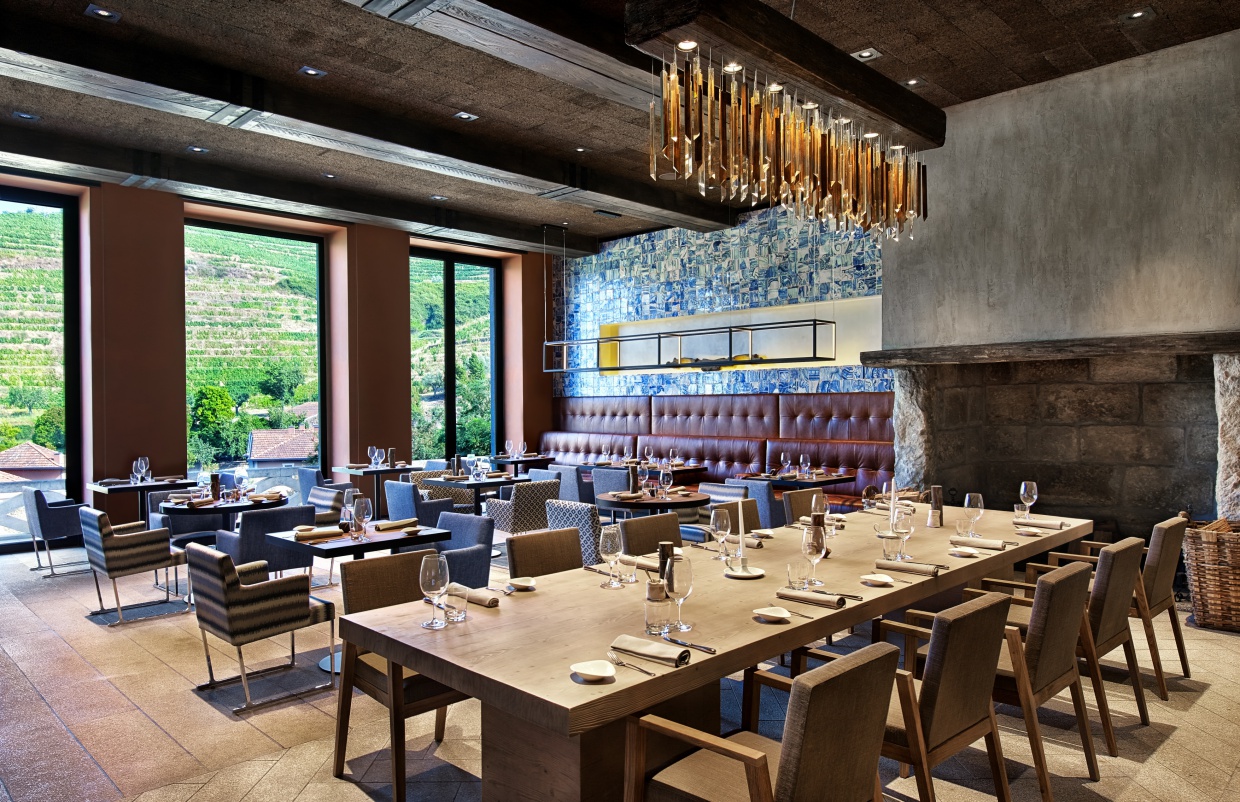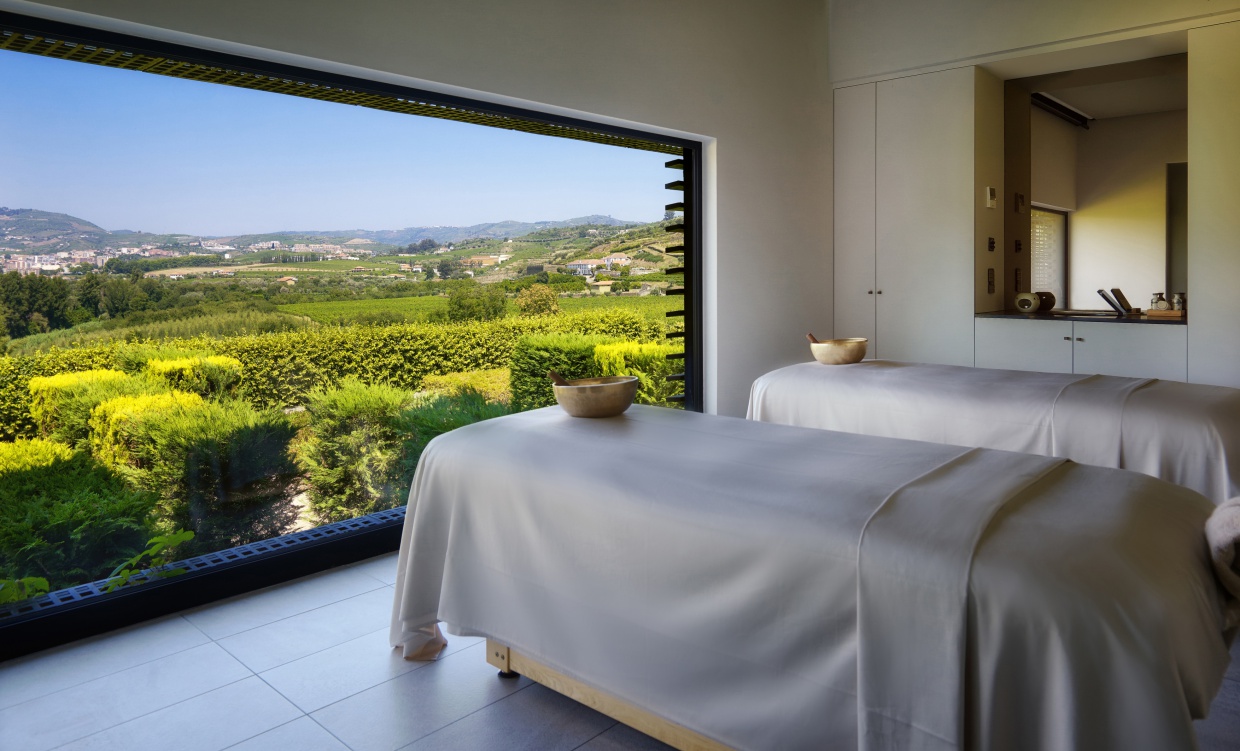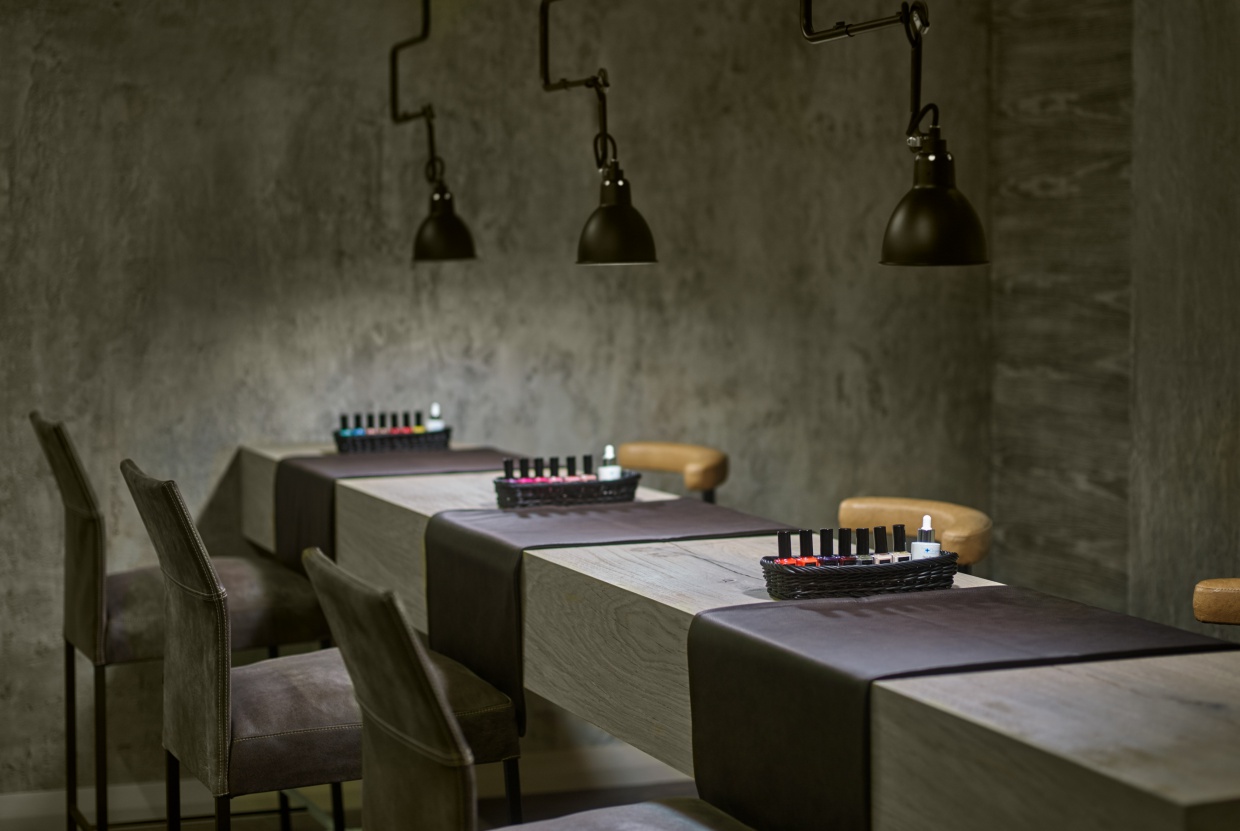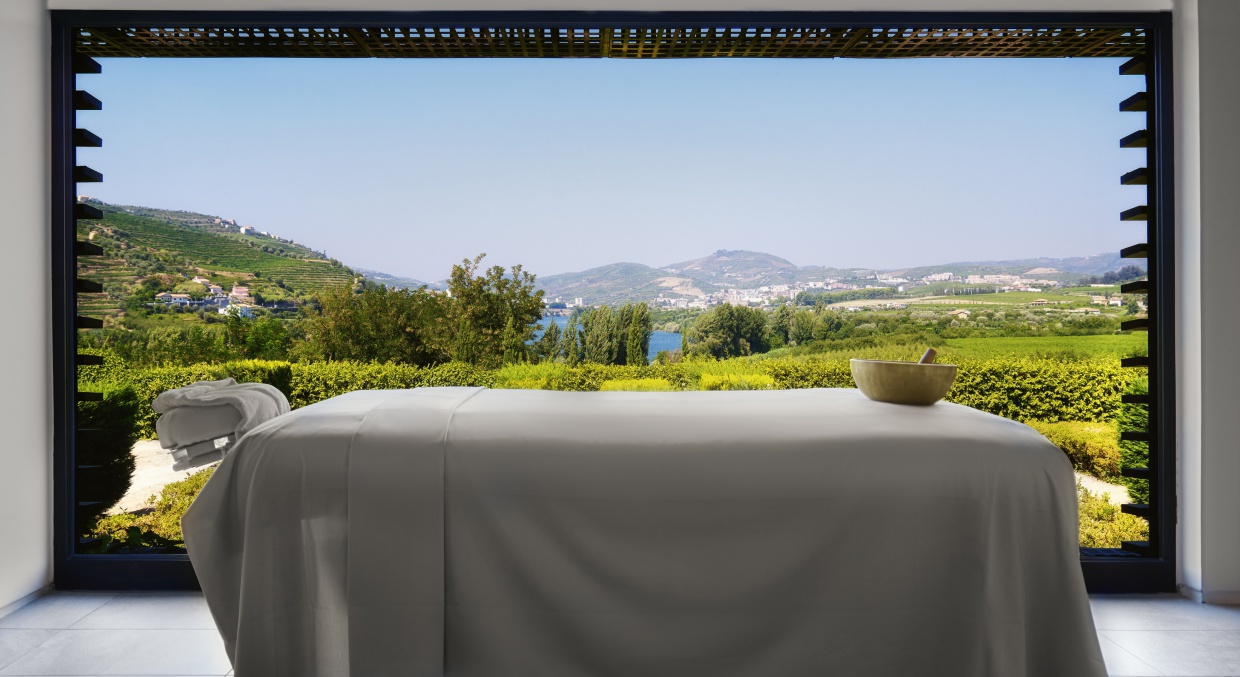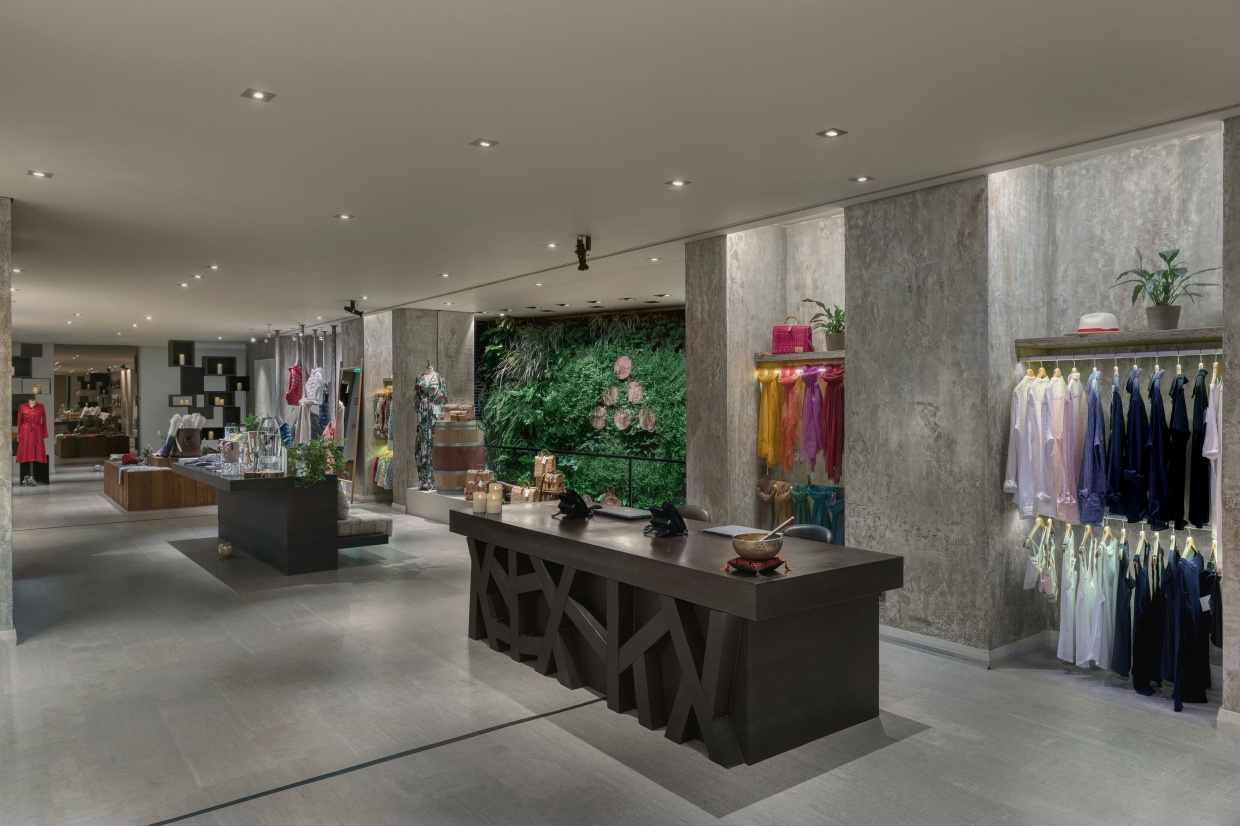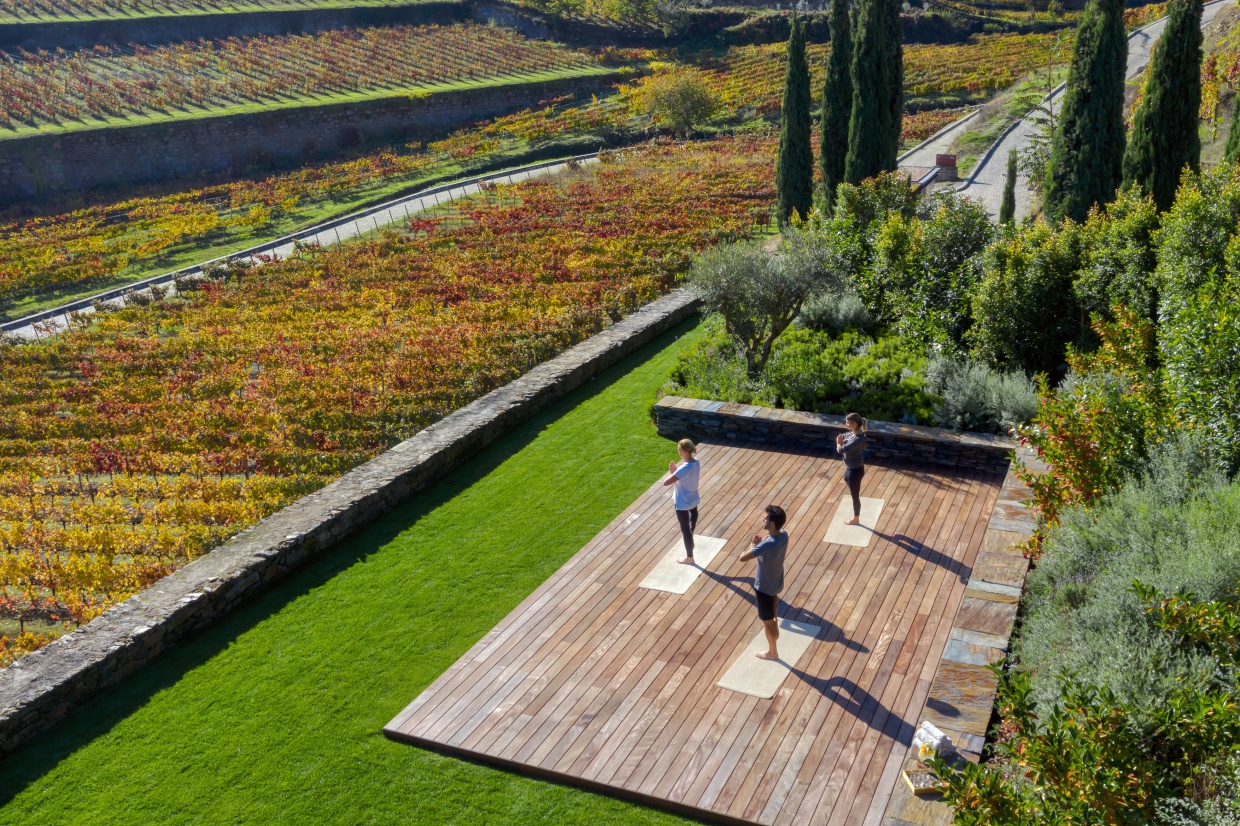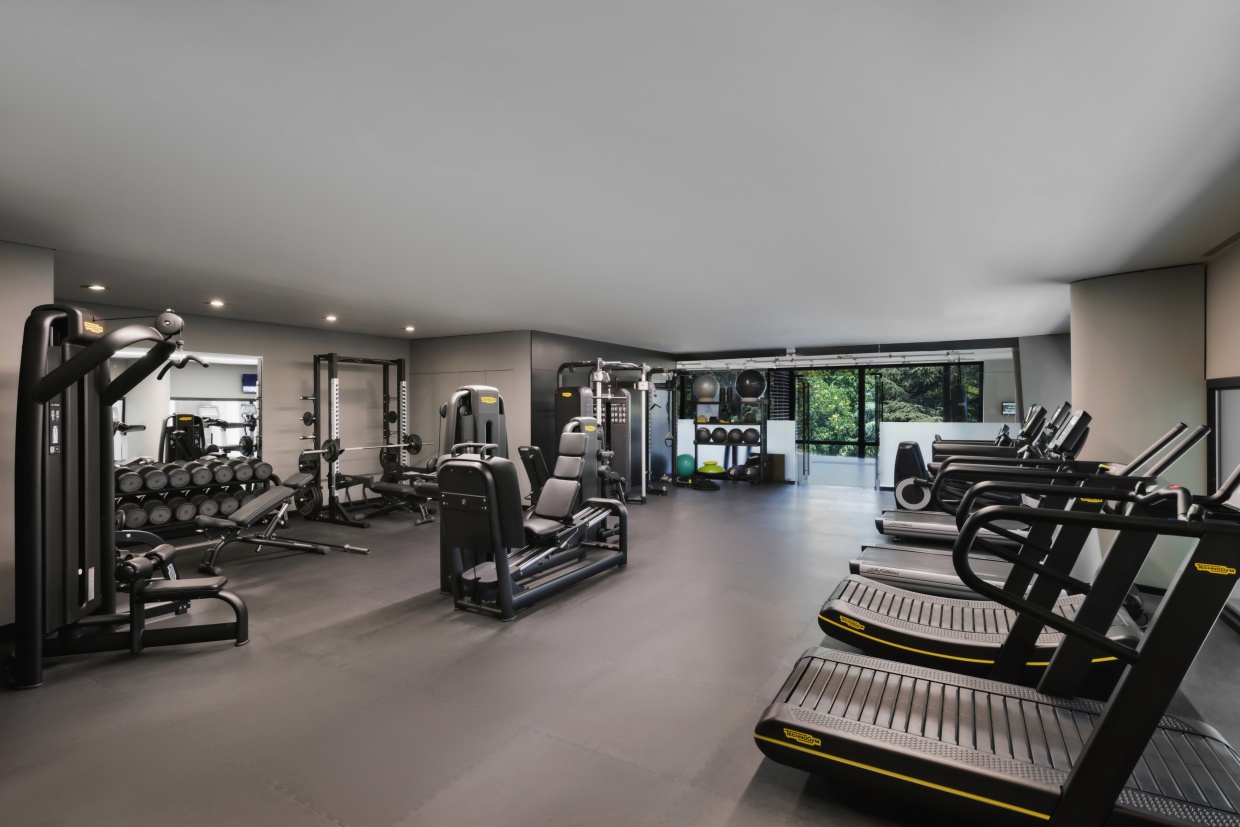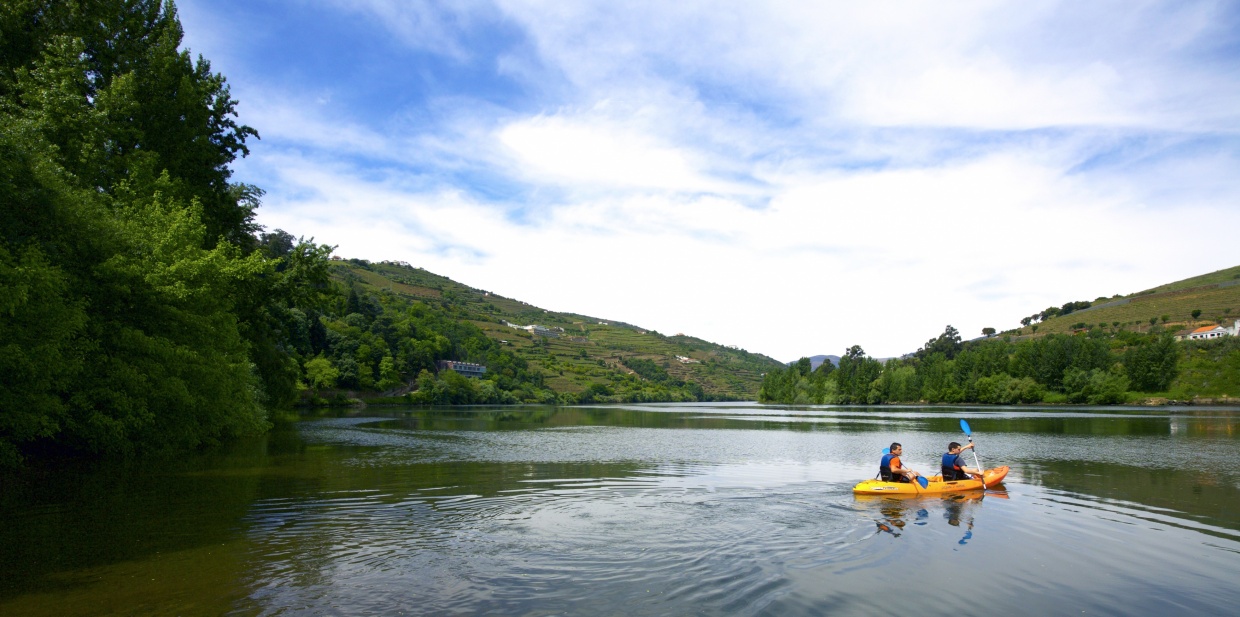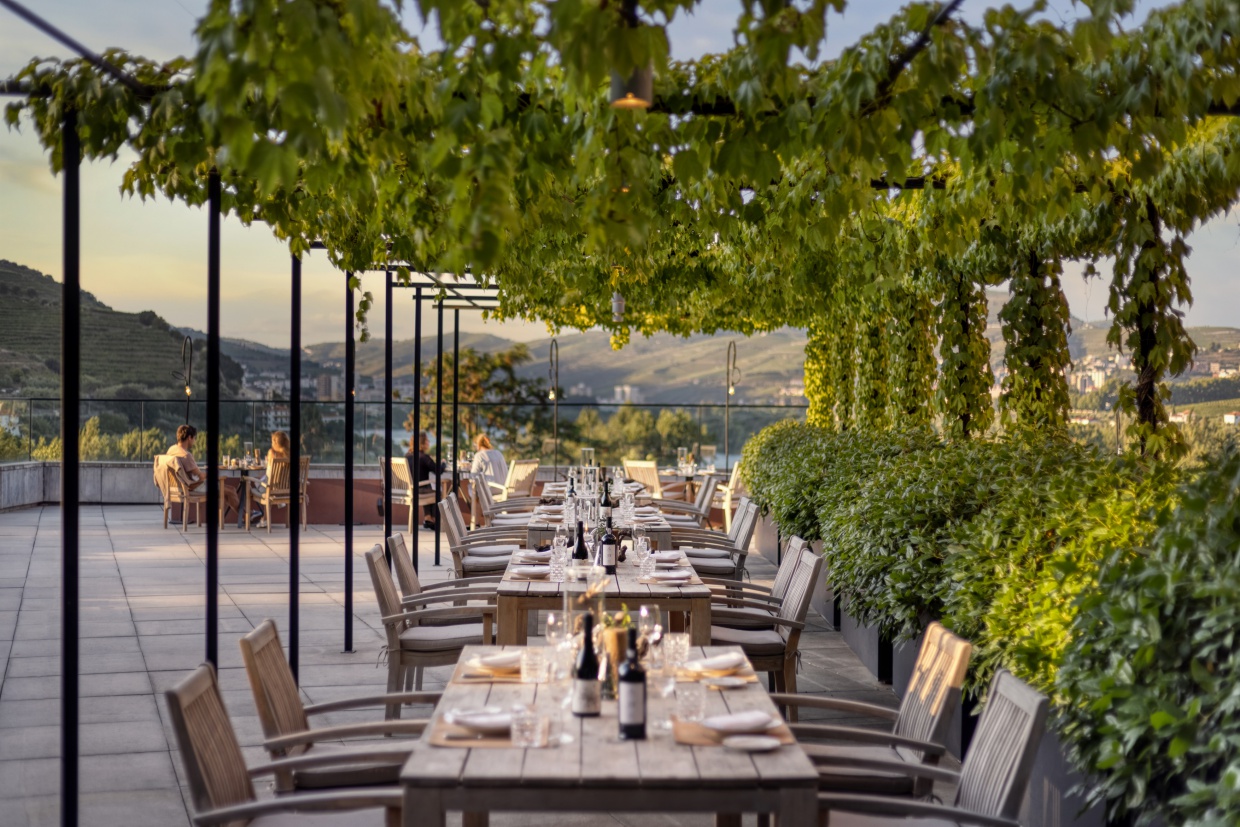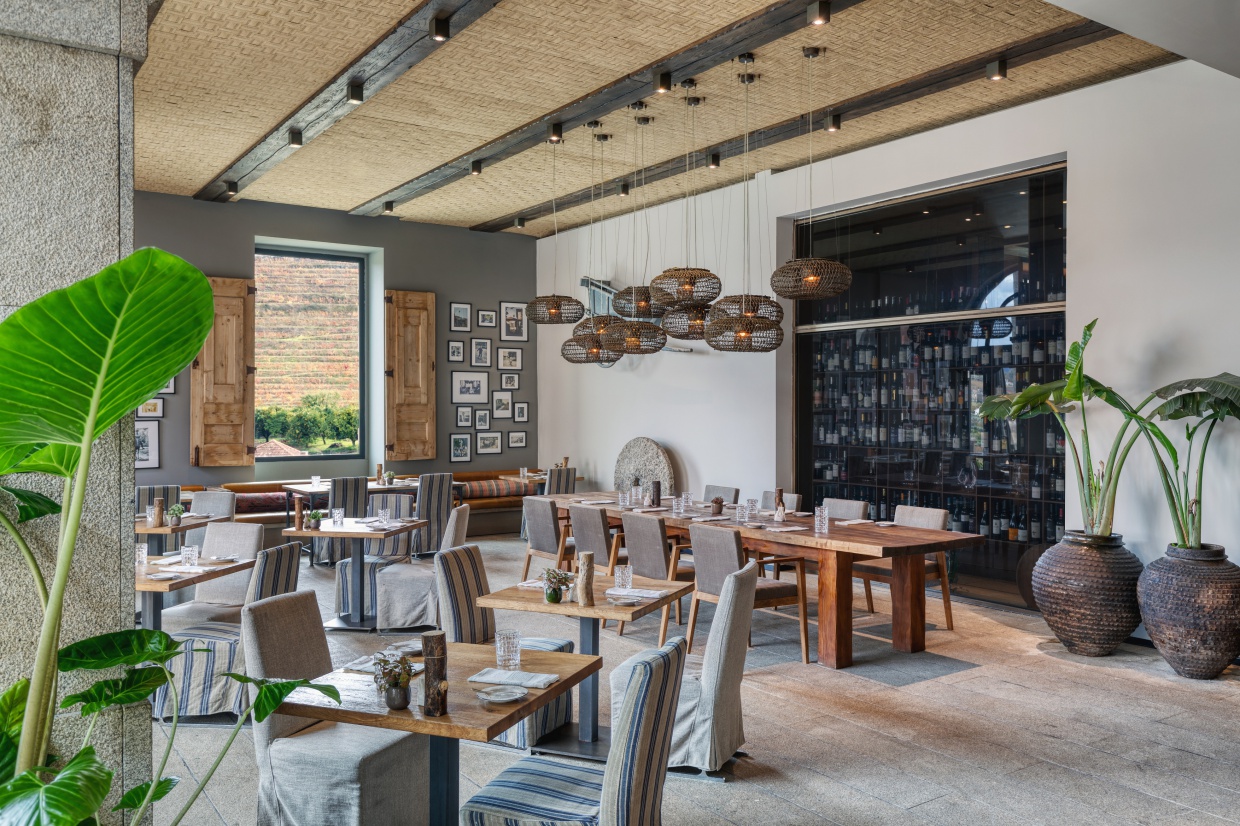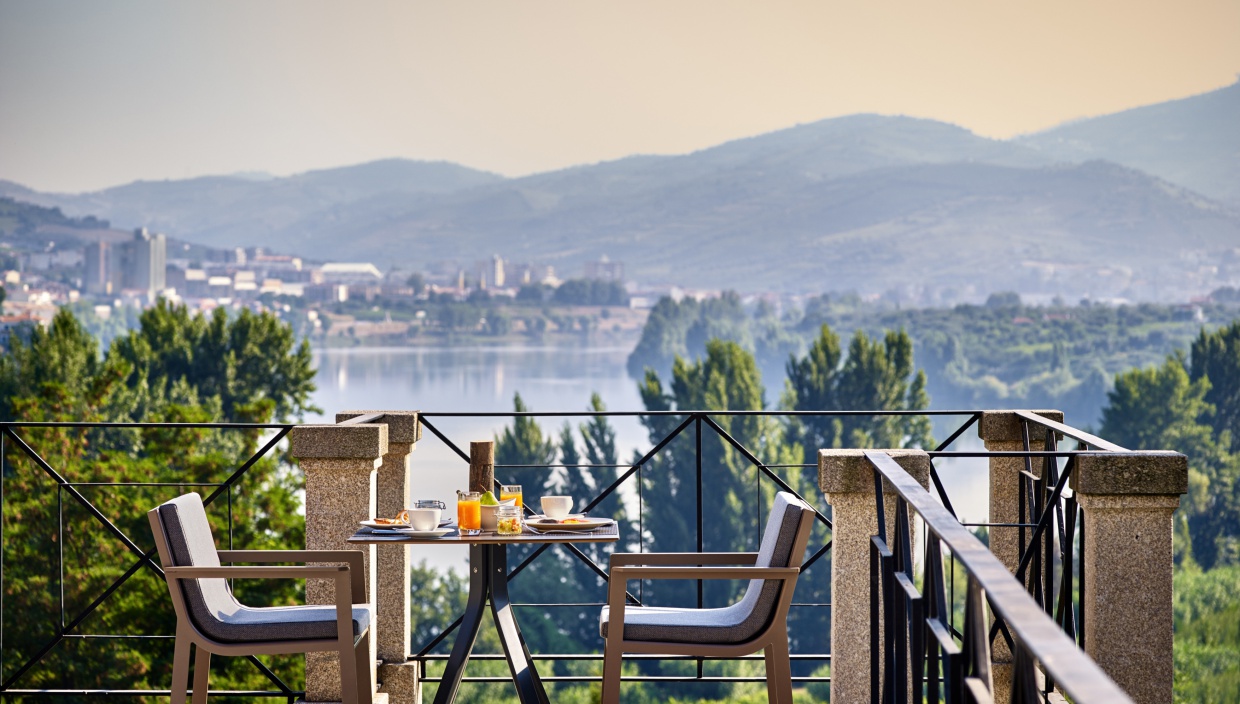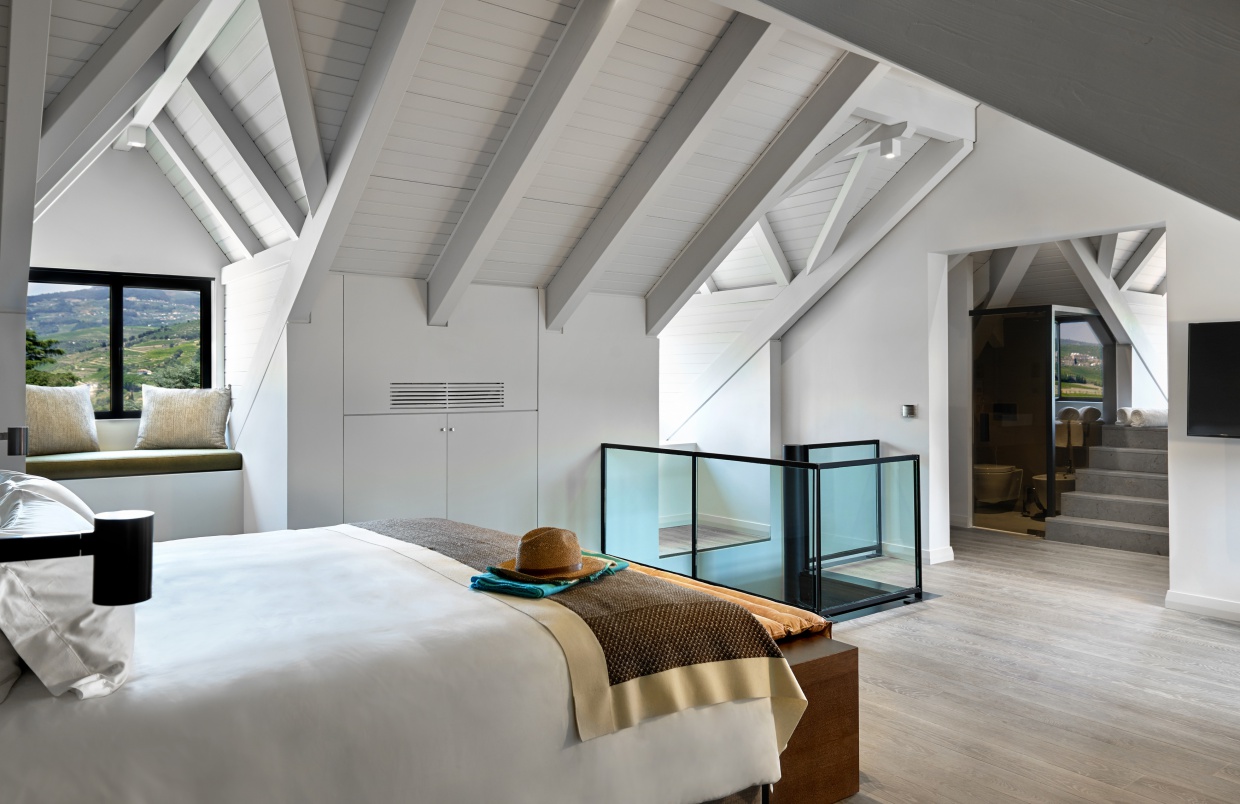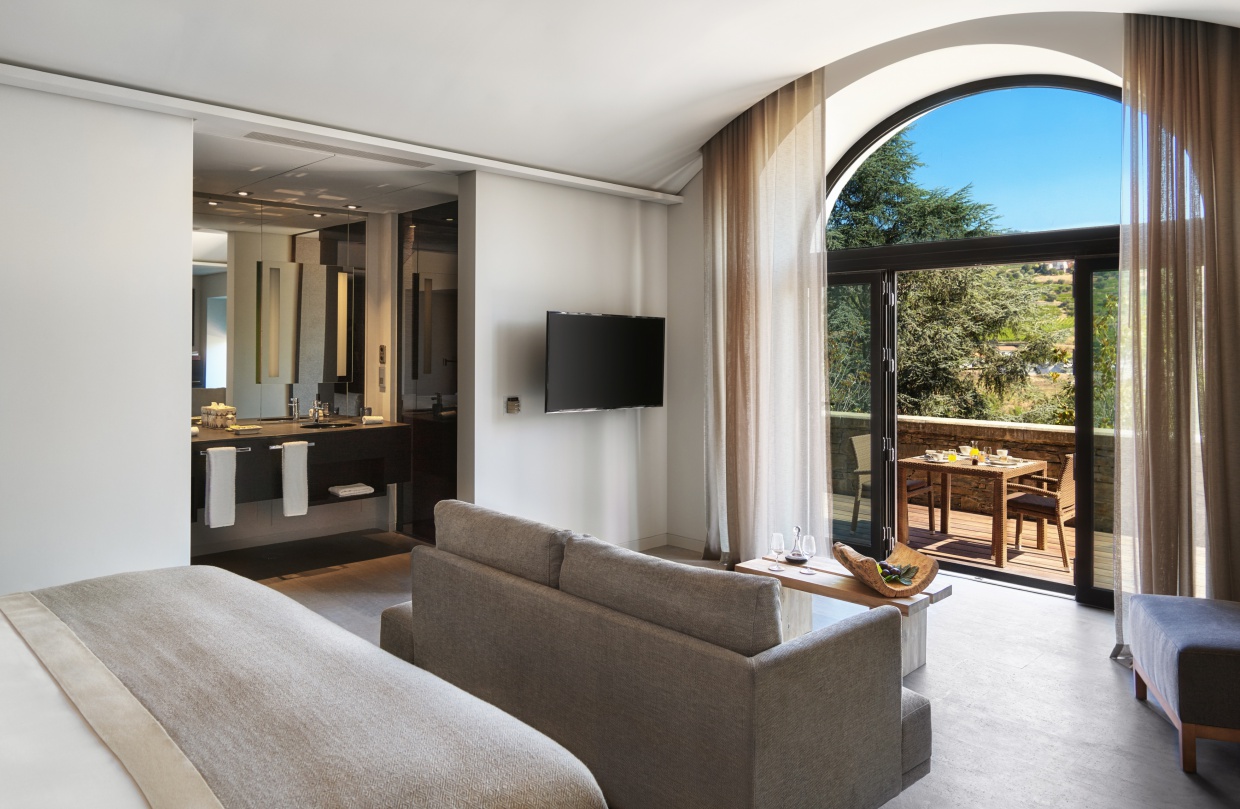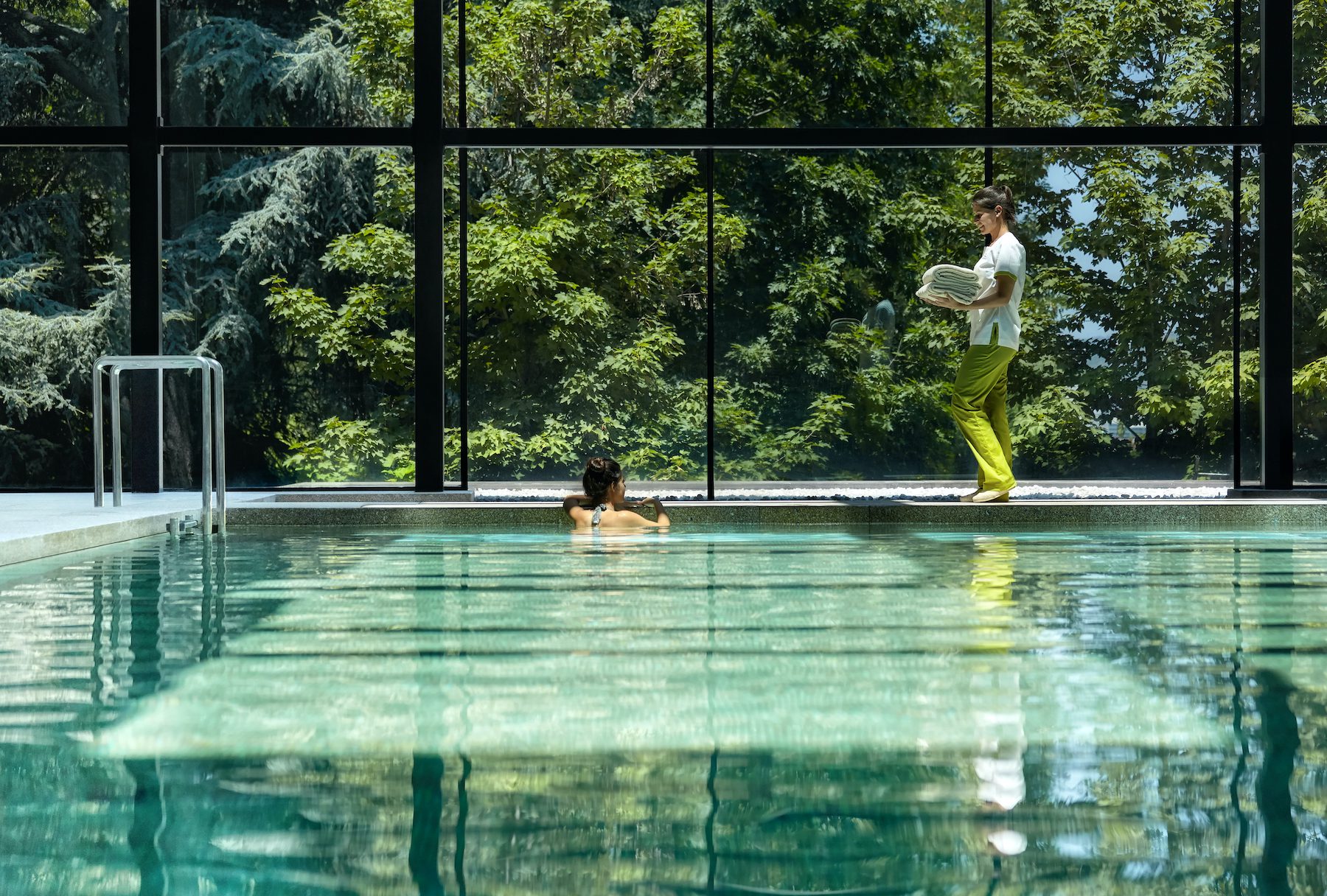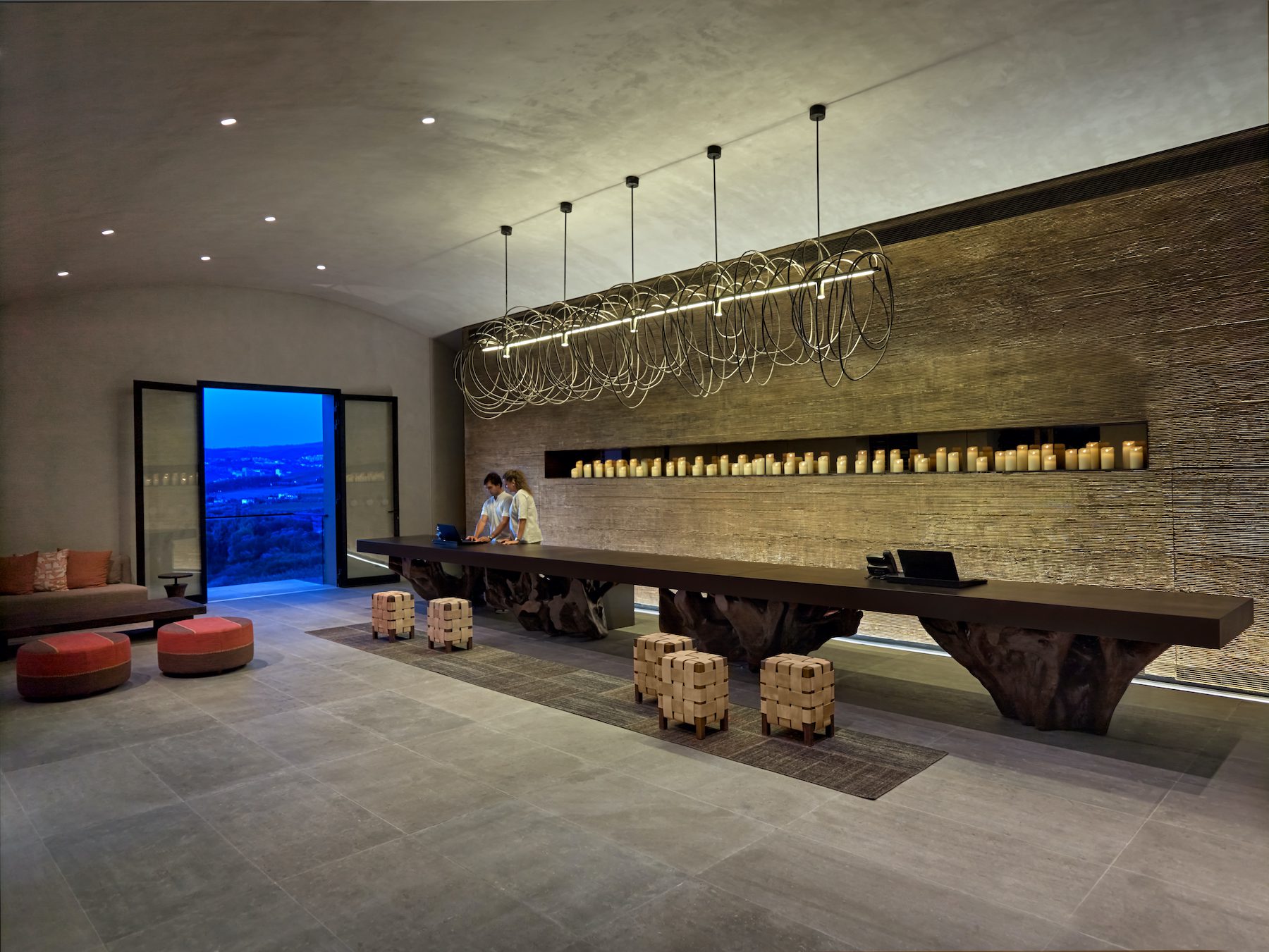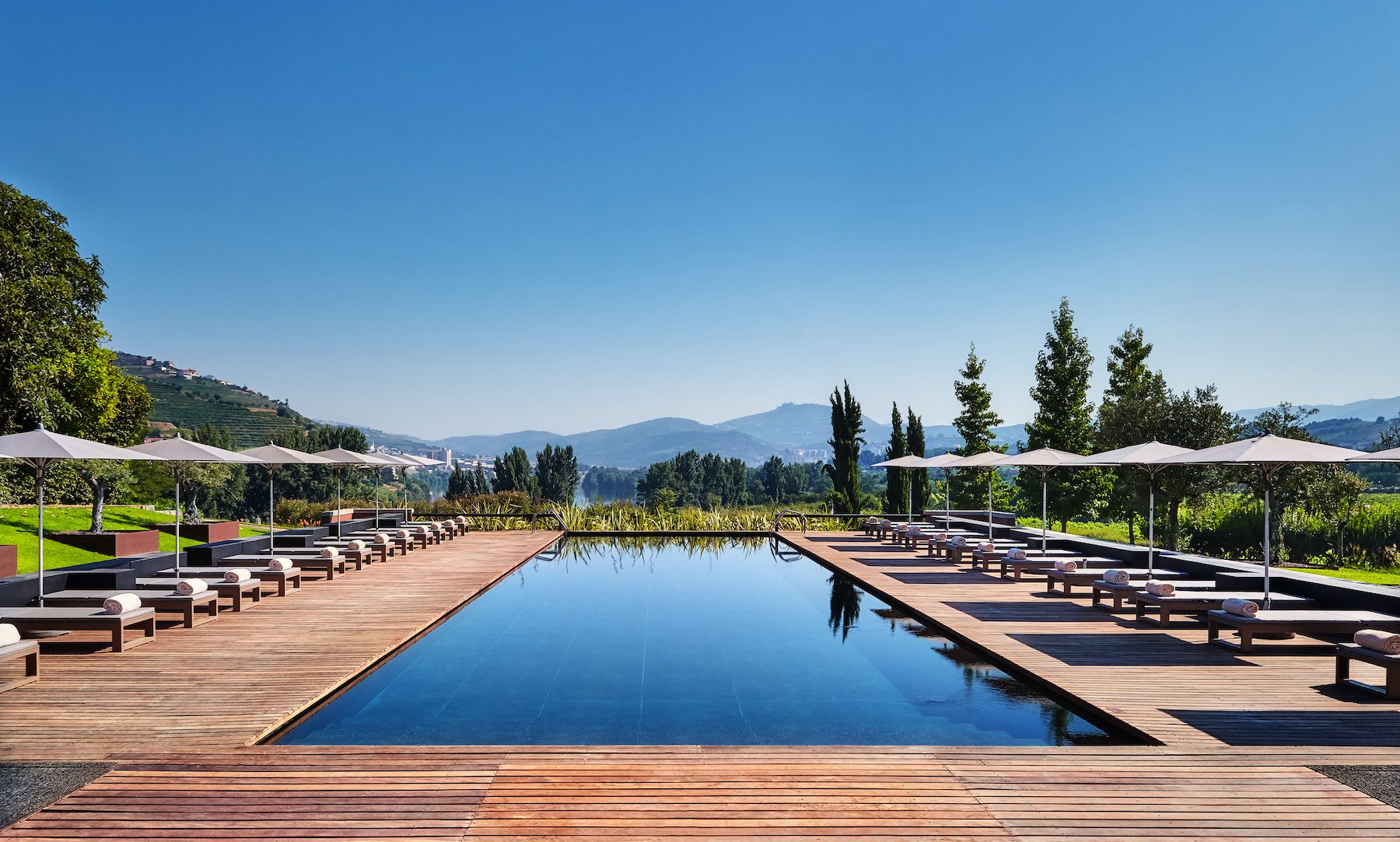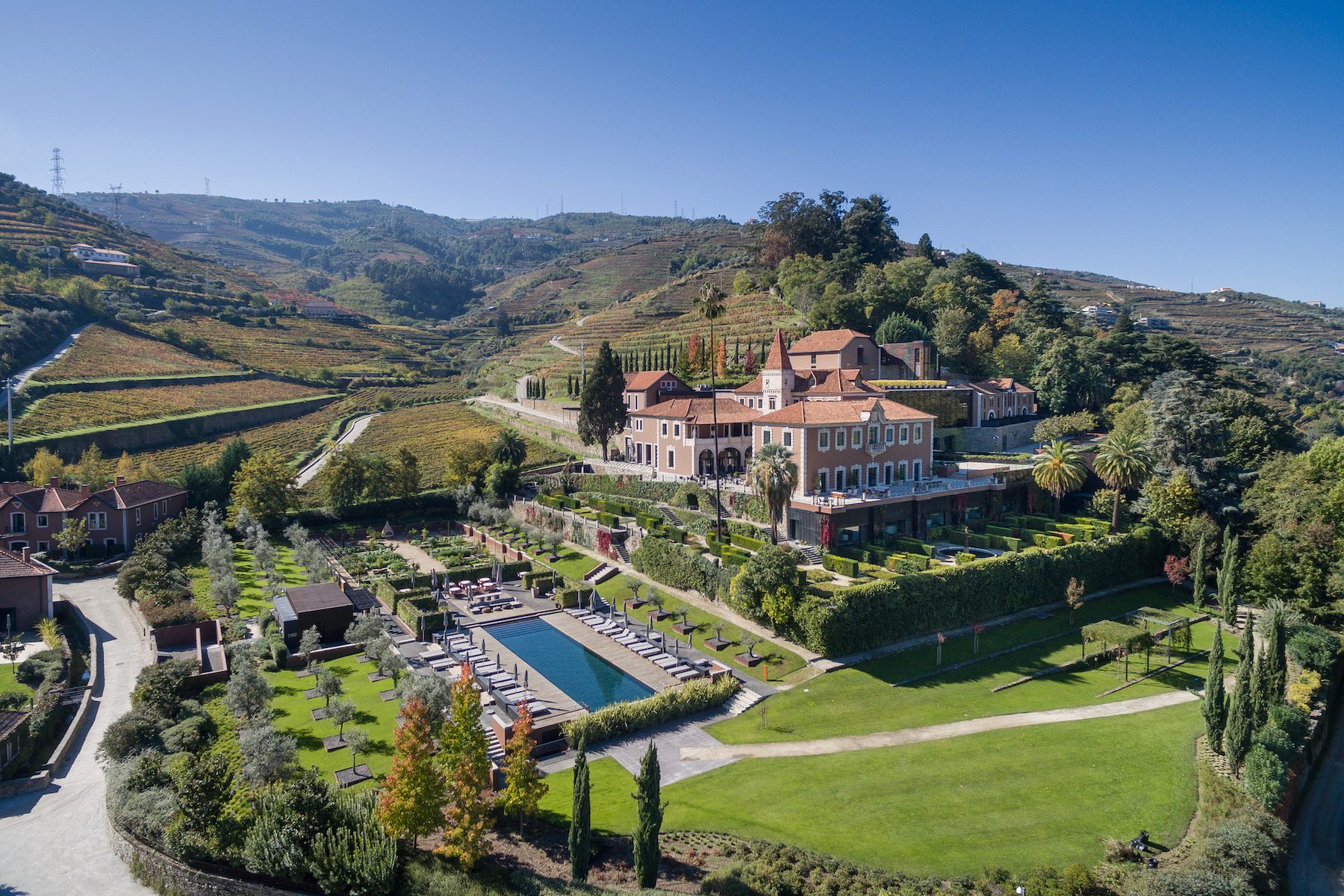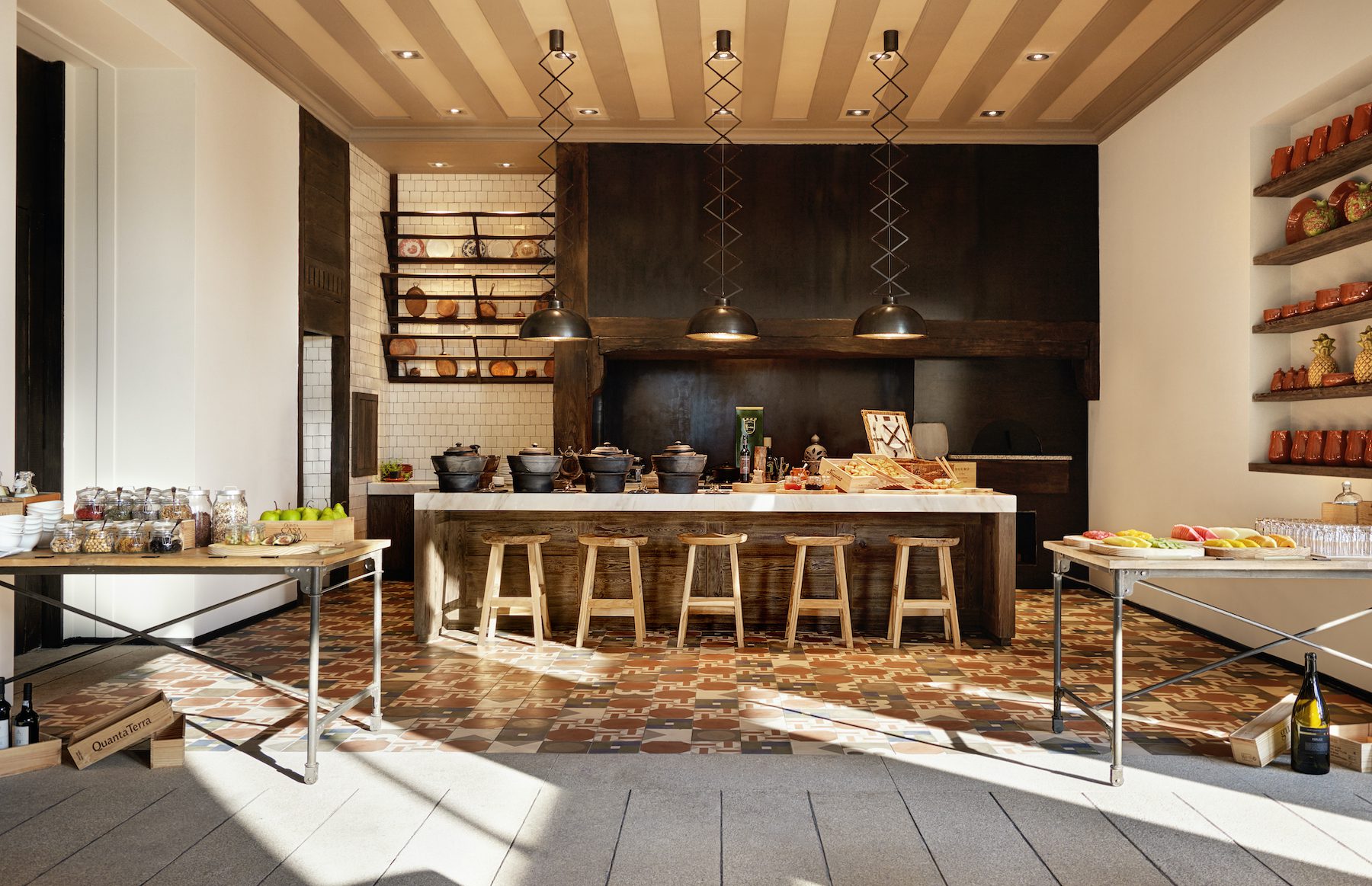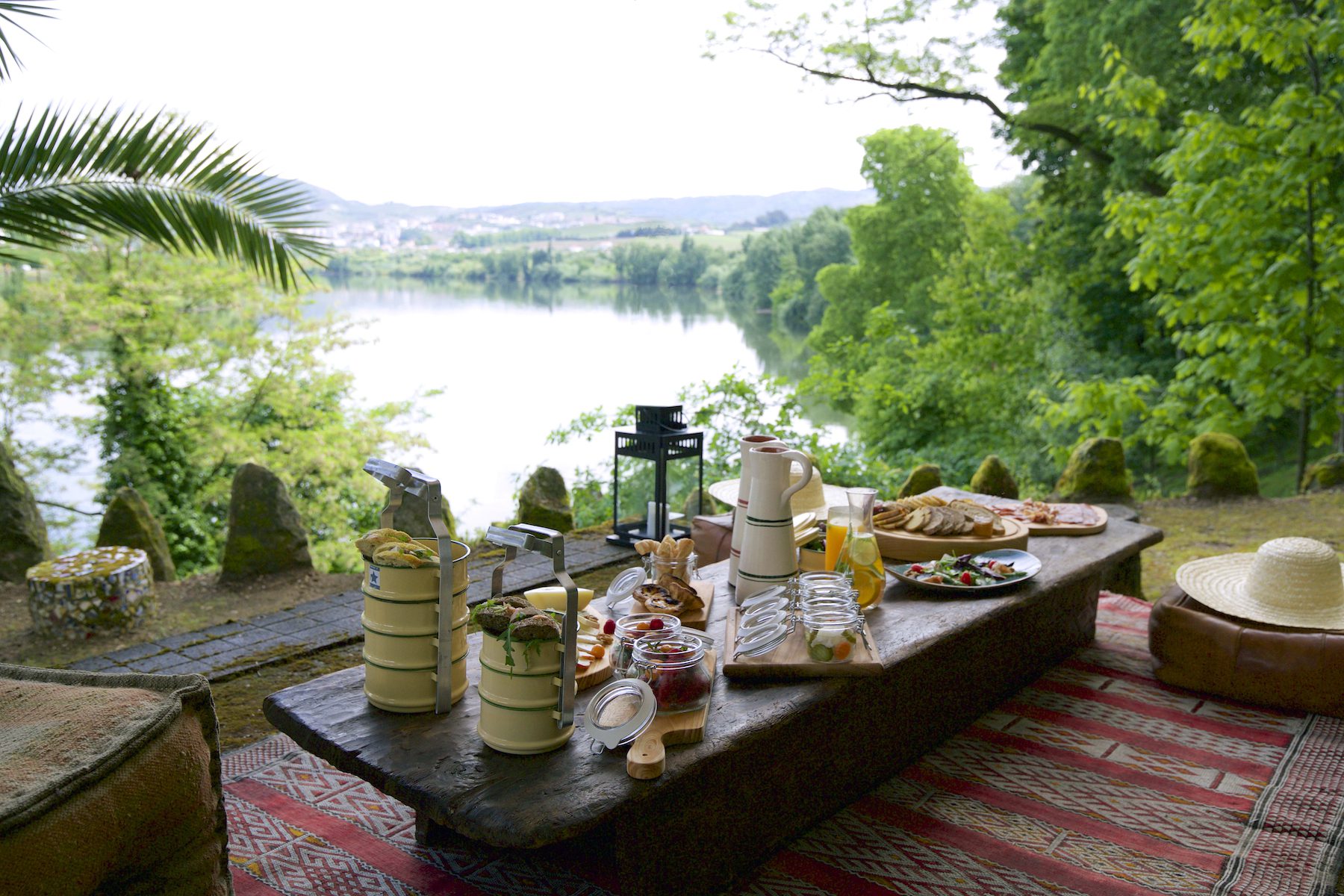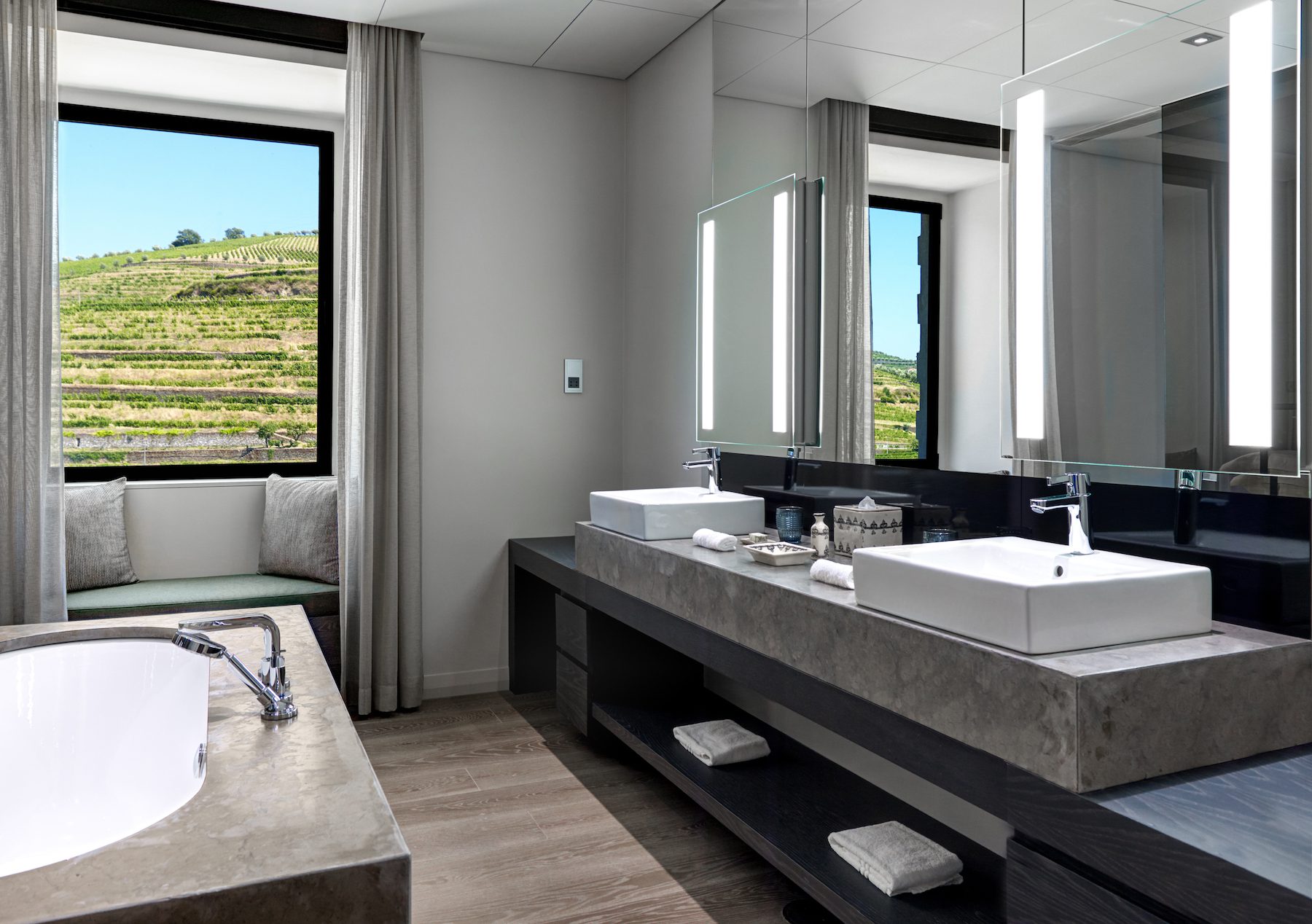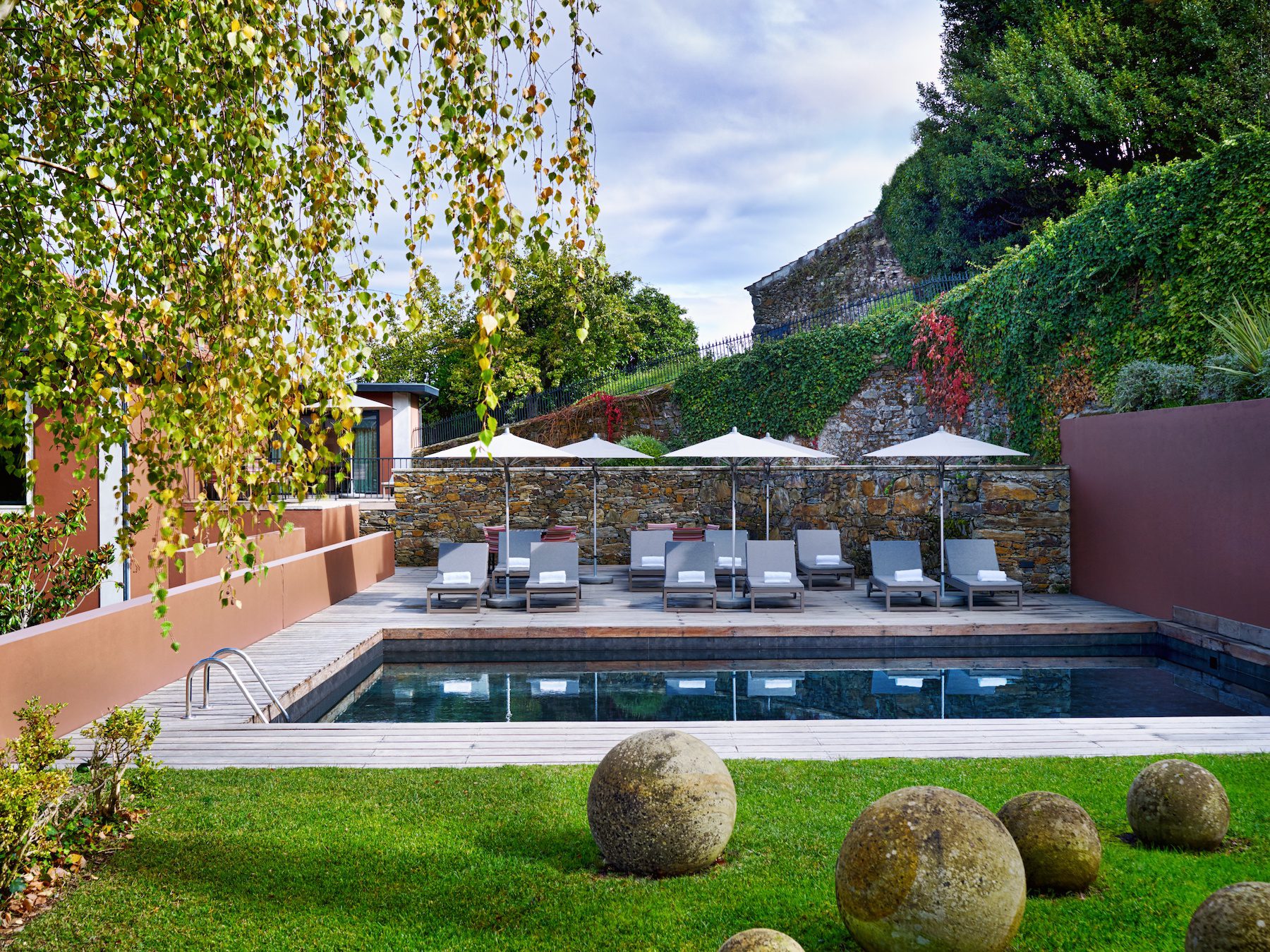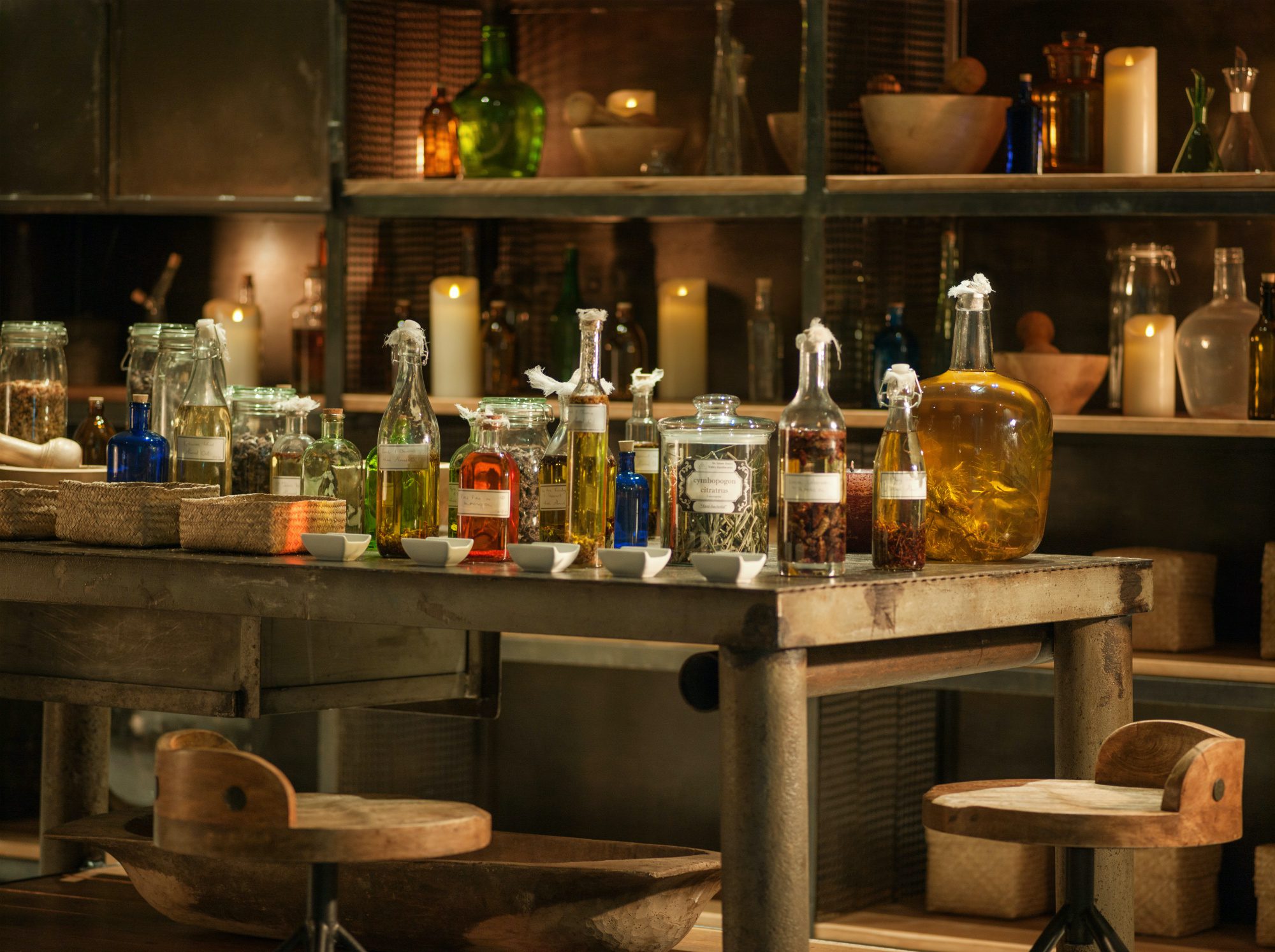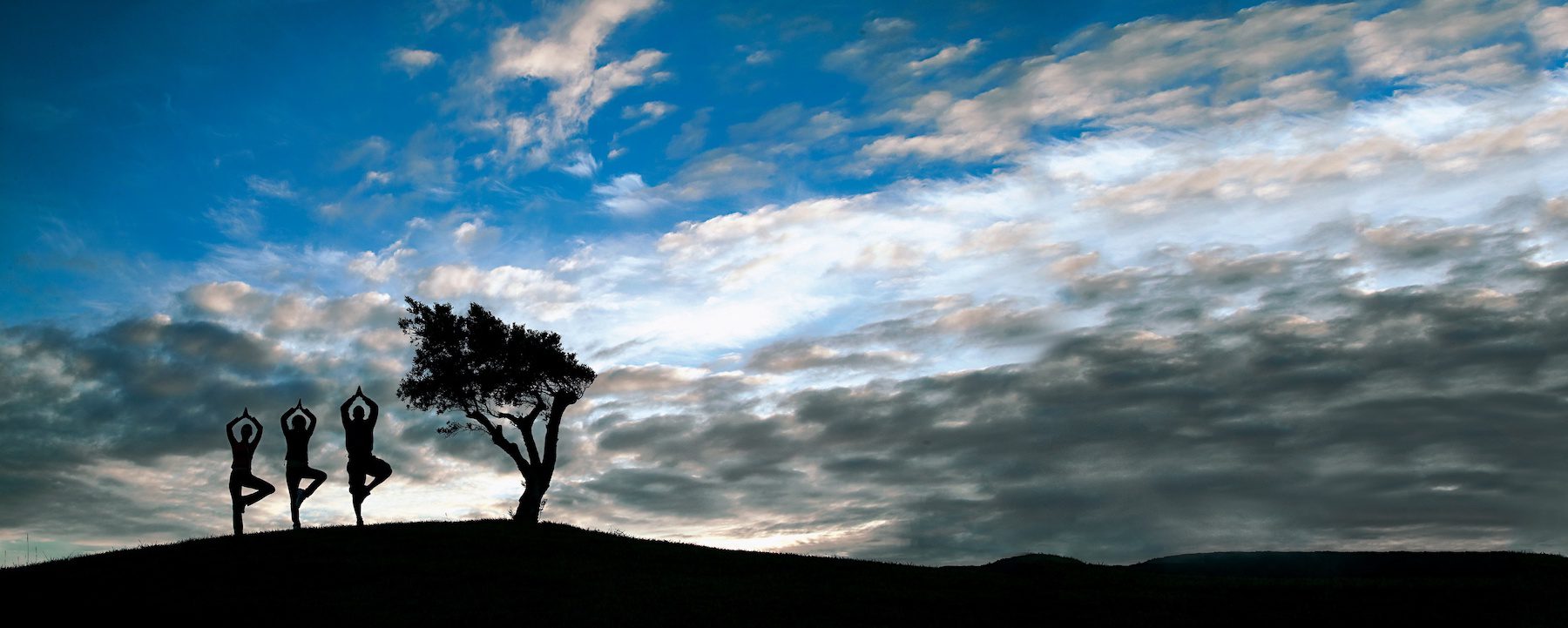 Price Guide
Features
Couples
Detox
Family Friendly
Fine Dining
Going Solo
Outdoors
Retreat
Super-luxe
Wellness
Spa
Cryotherapy
Hydrotherapy
Pool
Thermal Facilities
To Do
Bootcamp
Cycling
Gymnasium
Hiking/walks
Meditation
Personal training
Pool – Indoor
Pool – Outdoor
Watersports
Yoga
As the River Douro winds its way through the Unesco World Heritage-listed Douro Valley – one of the oldest wine-producing regions in the world – it passes by a Six Senses resort that wholly celebrates the abundance of its location.
Six Senses Douro Valley not only aims to be the ultimate regional wine experience – also creating stunning cuisine created from organic produce grown on its estate – it provides a spa and wellness destination that further draws from the health-giving benefits of its natural surroundings.
A former 19th-century manor house is at the heart of this 19-acre estate that now offers a 2,200sqm Six Senses Spa and the incredibly deep wealth of wellness knowledge that the internationally acclaimed operator offers its guests.
Faultless service, thoughtful details and little surprises along the way make a stay at Six Senses Douro Valley hugely rewarding and replenishing. From the mix of traditional and contemporary style in its accommodation to its sustainability focused organic cuisine and leading-edge spa facilities and wellness programmes, Six Senses Douro Valley is sure to help guests reconnect with themselves and with nature.
Six Senses Spa
Vitality is truly at the heart of the spa at Six Senses Douro Valley, from its fully equipped Fitness Centre and Studio to the bracing cryotherapy facility.
As well as a Vitality pool and an indoor pool with underwater sound therapy, color therapy and massage jets, the spa boasts a Vitality Suite that includes a regular, infrared and herbal saunas, a steam room and a laconium.
Guests can make use of a welcome lounge and retail area, as well as a nail bar and the Alchemy Bar, which offers freshly mixed aromatic scrubs and masks. In addition to a consultation room there are ten treatment rooms where expert assessments precede a range of luxurious massage and facial rituals as well as acupuncture, tuina, moxibustion and Qi gong therapies.
Locally inspired treatments incorporate Douro grapes and citrus-based ingredients, while more in-depth programmes include Mind Your Brain for renewed purpose, Wellness Screening for lifestyle analysis, Sleep Upgrade to improve circadian rhythm, and non-invasive Skin Analysis.
A visiting practitioner programme welcomes more than 100 of the world's best wellness healers, practitioners and experts, while Six Senses' popular Yogic Detox and Yogic Sleep Programmes will appeal to practitioners of all levels.
Spa Facilities
Treatment rooms
Vitality Pool
Steam room
Sauna
Alchemy Bar
Nail bar
Gym
Yoga studio
Cryotherapy
Indoor Pool
Consultation Room
Spa Products
Organic Pharmacy
Six Senses
Recognised by Virtuoso on 2017 as the resort with the Best Achievement in Design, some 60 guest accommodations are sensitively curated to blend traditional styles with Six Senses' unique sensibility.
A range of Quinta Deluxe, Superior and River rooms offer a variety of woodland and vineyard views, while the Vineyard Deluxe provides a large outdoor terrace, a fridge stocked with Douro wines and 'a bed as big as a ship'.
The Quinta Suite has a spacious separate living area and a wooden floor; the Quinta Duplex Suite offers romantic split-level accommodation; and the fifth-floor Quinta Panorama Suite benefits from floor-to-ceiling windows that offer stunning views of the surrounding valley.
The views continue from the Vineyard Rooftop Suite, while the fifth-floor Vineyard Garden Suite puts guests right in the heart of their surroundings, complete with an outdoor hot tub and day bed.
Dining at Six Senses Douro Valley is a self-proclaimed celebration of the produce that grows in its verdant valley location, with fresh ingredients harvested from an organic garden on the estate.
The Vale de Abraão Restaurant is an open-plan dining room and kitchen that spills out onto an outdoor terrace. Seasonal market-inspired tasting menus come to life in wood-fired ovens and a Josper grill, with chefs interacting with guests to create a fun and informal dining experience.
The Wine Library, located at the heart of the hotel, specialises in sharing plates and Portuguese home-cooking classics paired with the best regional wines.
The Quinta Bar and Lounge provides a perfect place to unwind and meet friends. Offering hand-crafted cocktails and classic Portuguese petiscos (snacks), in cooler months you can warm yourself by an open fire while enjoying afternoon tea and sampling the complimentary cake of the day.
When the weather is warm, the resort's Summer Garden pop-up eatery delivers sumptuous meat, Atlantic fish and seasonal vegetables – often cooked on a barbecue – to be feasted on in the shade of heavy vines.
---
Facilities and Activities
Wine tasting
Visits to local vineyards
Douro river cruise
---
For the Kids
---
Getting There
Quinta de Vale Abraão, Samodães 5100-758 Lamego Portugal
142 kilometres (88 miles) from Porto International Airport.
Helicopter arrivals are catered for at the nearby Porto de Lamego helipad.
Quinta Superior
Quinta Deluxe
Vineyard Deluxe
Quinta River
Vineyard Premier
Quinta Duplex Suite
Quinta Panorama Suite
Vineyard Rooftop Suite
Vineyard Garden Suite
Valley Premier
Valley Master Suite
One Bedroom Pool Villa
Two Bedroom Pool Villa
At last, Six Senses has arrived in Europe with its first resort and spa on the continent, and they couldn't have chosen a more picturesque spot. "Remote yet accessible" is the Six Senses motto, and the Douro Valley is just that.
You fly into the Unesco World Heritage city of Porto (spend a few days here if you possibly can, exploring the cobbled lanes and squares on both sides of the mighty Douro river), then it's a 90-minute drive up-country, enjoying spectacular views of the valley, as the river banks become increasingly steeper and the vineyards more numerous.
The resort has just 50 rooms and six garden villas in a former late-19th-century mansion surrounded by gardens and woodland, with commanding views. Ask for a river view room, or a terrace. The decor is an uber-stylish mix of country retreat meets streamlined modern, all in soft sage, slate grey and fawn.
Six Senses Spa
Already a destination spa of 2,200 sq metres, the team has lots of new ideas to lift it even more out of the ordinary. You want to explore. Grab your swimming gear and head to the indoor heated pool for some relaxing lengths. It's spacious and full of light.
The sauna is bigger than most, too, and the steam room, at 100 per cent humidity, is just perfect. It's all part of the resort's Vitality Suite, which comprises two additional rooms – the herbal chamber and the laconium – and two 'experience showers'. They didn't excite me, but they suit people who don't like too much humidity or intense heat. A mani and pedi bar has just opened, with a fun vibe – it's the place for a chat, some bubbles and tapas to share.
The new 'alchemy bar' welcomes guests for workshops on making your own products to take away, such as body scrubs.
Naturally there's a fully equipped gym, and a yoga studio that's kitted out for aerial yoga, to help you stretch while supported off the ground.
The 25m outdoor pool isn't heated but has expansive views, sun loungers and a bar, and is next to the pretty kitchen garden – idyllic.
The Treatment
Six Senses is world-renowned for its focus on spas and wellbeing. The therapists are mostly local as befits the company's ethos of integrating into the community, and they have been thoroughly trained by Six Senses. Book on arrival because, although there are 10 treatment rooms, you will want to be in one of the four that look into the gardens. It's a tonic just to feel the power of nature.
The Schist Stone and Almond Body Soother massage involved deep-tissue massage with some much-needed stretching. Melanie, my therapist, began with donging the singing bowls, which resonated into my body; then the stones were placed in my hands, to connect me to the earth. I felt lasting benefits – relaxed, yet energised – the perfect combo.
Other Treatments
For the Rose Crystal Lymphatic Facial, Sandra massaged in a multitude of Organic Pharmacy products, containing rosehip, seaweed, honey, jasmine and collagen. She used three masks to decongest, brighten and hydrate my skin, while massaging my hands, feet, neck and shoulders to relax me all over. It's a thoroughly pampering and uplifting facial.
To Stay
A discreet, linear, modern extension houses many of the rooms and suites so that they benefit from the spectacular views over the gardens and across the sweeping river valley. My river-view room was a simple box with floor-to-ceiling windows entirely covering the fourth wall.
Apart from one large picture of the Douro, the decor is quite plain – muted tones of grey, with smoked glass, and little soft furnishing apart from the sofa. The view takes centre stage, though I missed having a balcony – I wanted to throw the windows wide and breathe in the delicious country air.
Even the well-travelled will remark on how spectacularly comfy the bed is (by Naturalmat of Devon), and I loved the tiling in the walk-in shower – designed to echo the strata of the schist stone that characterises the vineyards of the Douro; it was playful and stylish at the same time.
The in-room products are rich, herbal potions from The Organic Pharmacy – simply heavenly – and (hoorah!) simple light controls that all go off when you leave. It was the quietest hotel room I've ever had – no hum and no noise of any kind.
To Eat
Fresh, healthy, tasty is the Six Senses way, and the Douro Valley is famous not only for its wines but it also grows an abundance of olives and almonds. For lunch and dinner on the restaurant's secluded terrace, or inside by the open kitchen, go light with Atlantic fish and seafood from the Portuguese coastal waters; or hearty dishes come in the form of local stews with pork, sausage, white beans and rice.
The test of a good restaurant is if the locals keep coming back, and the chefs need to be on their game to please the local winemakers and vineyard owners who have feasted on delicious home cooking all their lives. The menu always includes an authentic Portuguese dish of day, from oven-baked cod, with cornbread crust, tomato and migas; to sautéed pork Alentejana style, with clams, potatoes, coriander and lemon; or octopus, with baked potatoes, sautéed turnip tops and olives.
Homegrown organic herbs, salad leaves, fruit and veg are tossed into quinoa tabbouleh or accompany regional cheese and charcuterie as homemade pickles.
Facilities and Activities
Deep into wine country, where six generations have been making and exporting port to the world, the resort gamely offers guests the chance not only to try some of Portugal's crisp and aromatic whites and bold, fruity reds, but to learn a little more along the way. Wine-tasting trips out into the vineyards to visit the traditional white-washed quintas are a fun way to explore the region.
A boat-ride up river immerses you in the landscape as you sail the morning away en route to lunch at one of Portugal's most highly rated restaurants, DOC, on the riverbank. The new visitors' centre at Quinta da Roeda is housed in the old farm buildings and, as well as tasting the famous Croft ports (est. 1588), at harvest time you can join a group and tread the grapes by foot as they still do up and down the valley.
Back at the resort, if you can tear yourself away from the pool terrace, explore the forest – either on a guided walk or by yourself, or on a forest meditation, or simply book an organic picnic in one of the three Nestrests – pods with a view.
Don't Miss
If you have a head for heights then the tree climb activity in the forest is exhilarating. Over in the spa, they have launched their Integrated Wellness consultation. Just a few minutes with their 'wonder machine' and it produces a flood of data for the spa director to analyse.
It's not certified medical, let's call it wellness, but I found his consultation fascinating. The data lets you know what, in your body, is in the normal range and what's over and under that mark – so my BMI and hydration, for example, are spot on, but I should take a closer look at my nutrition and perhaps get a thyroid check. I'd love to go back in a year and see how the lifestyle changes that I make have taken effect.