Royal Mansour Hotel & Spa
Marrakech, Morocco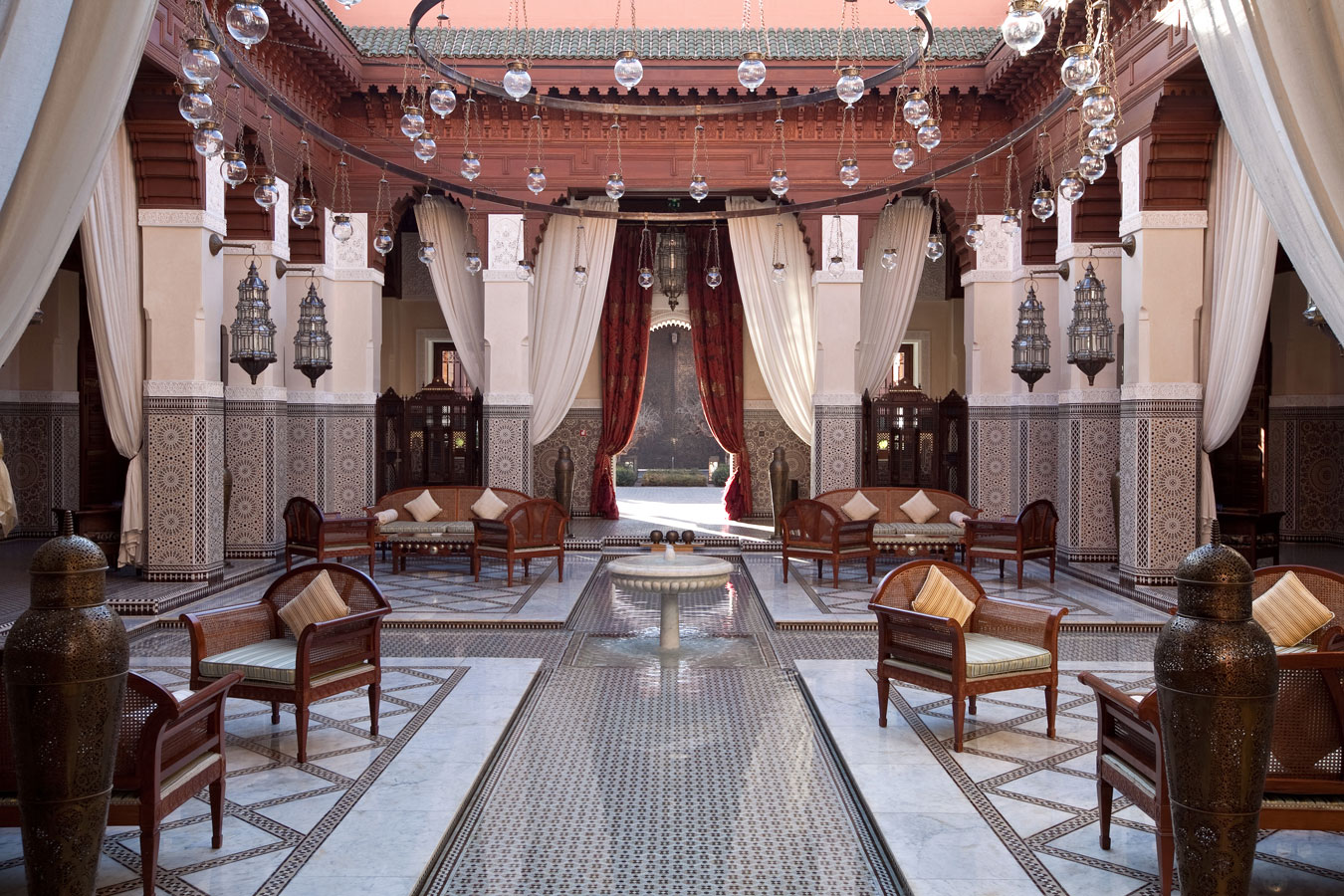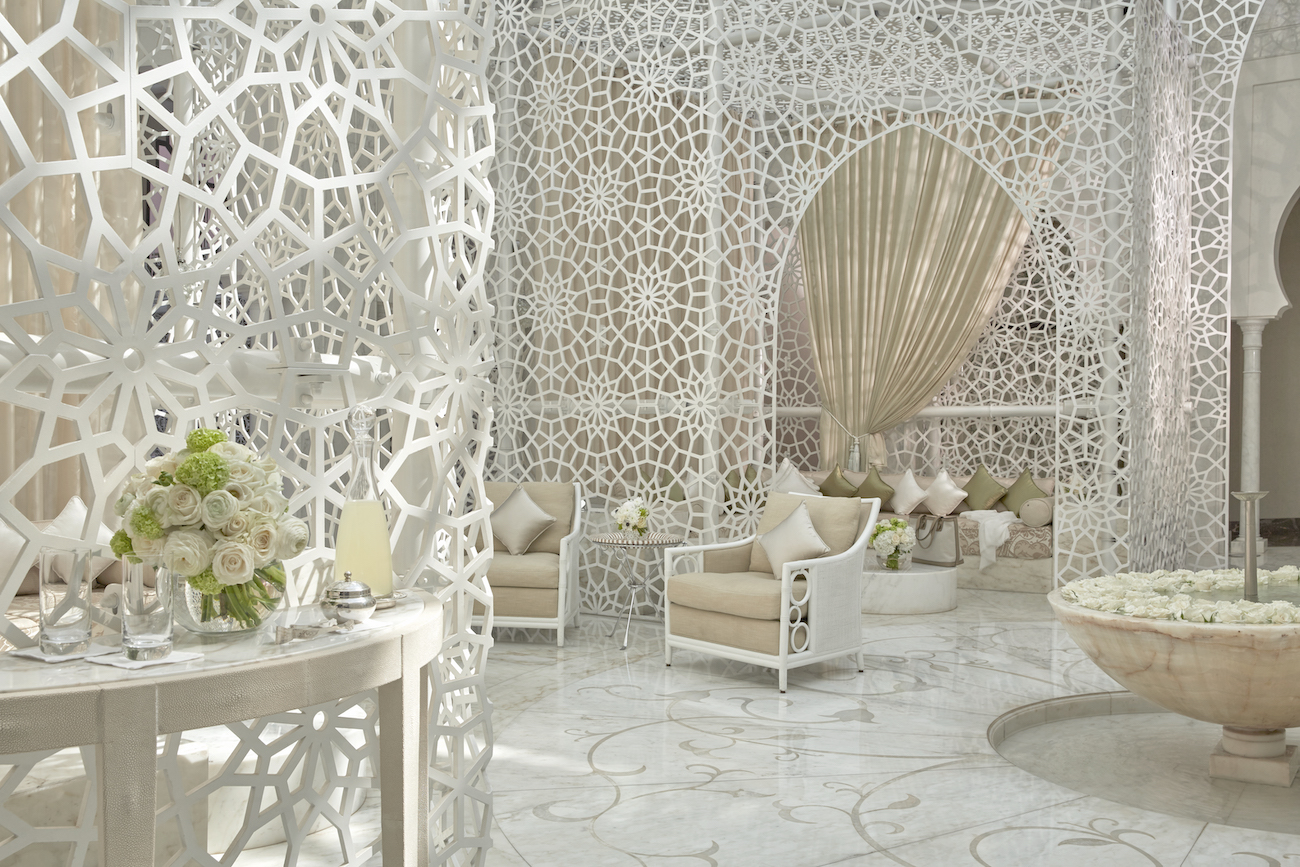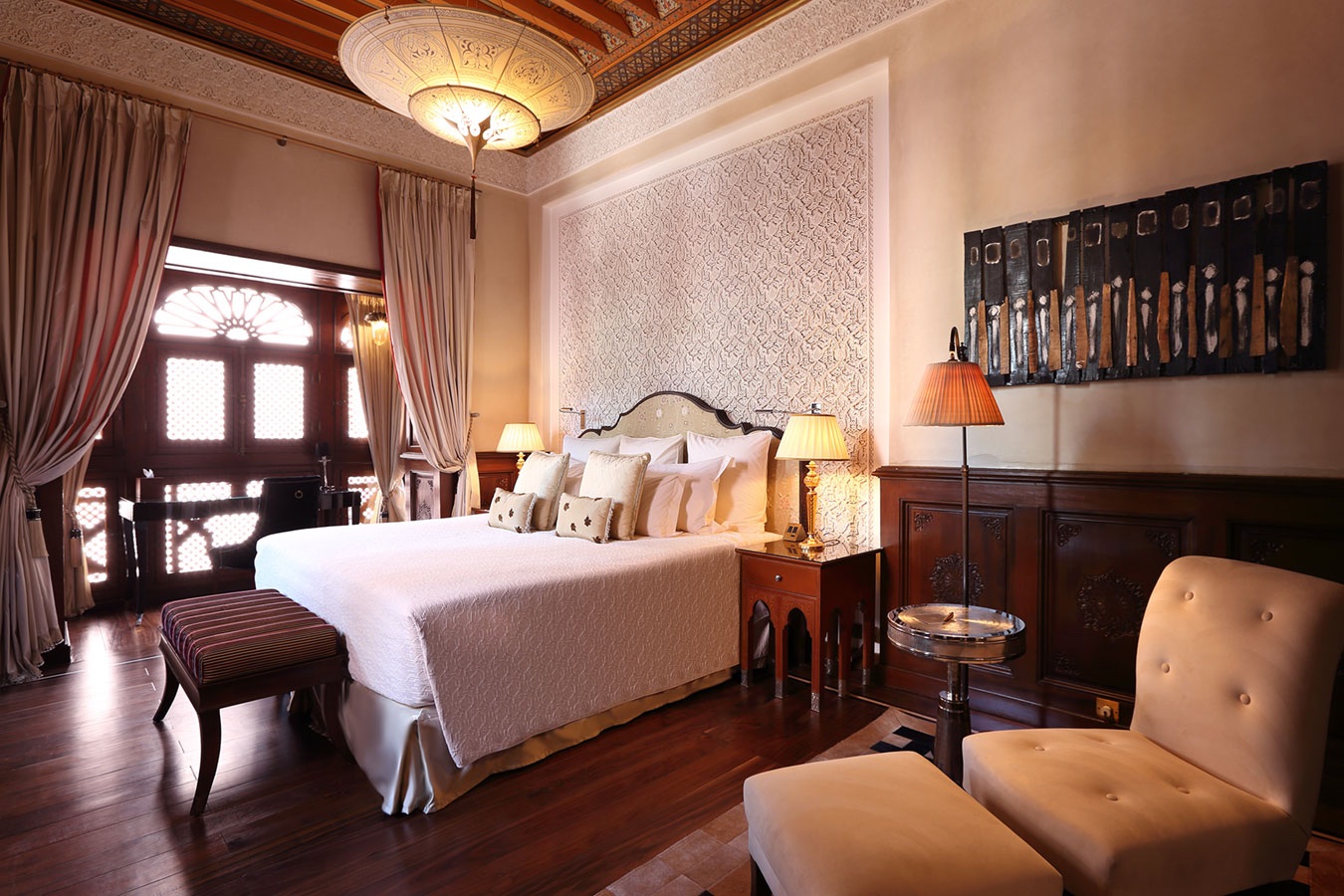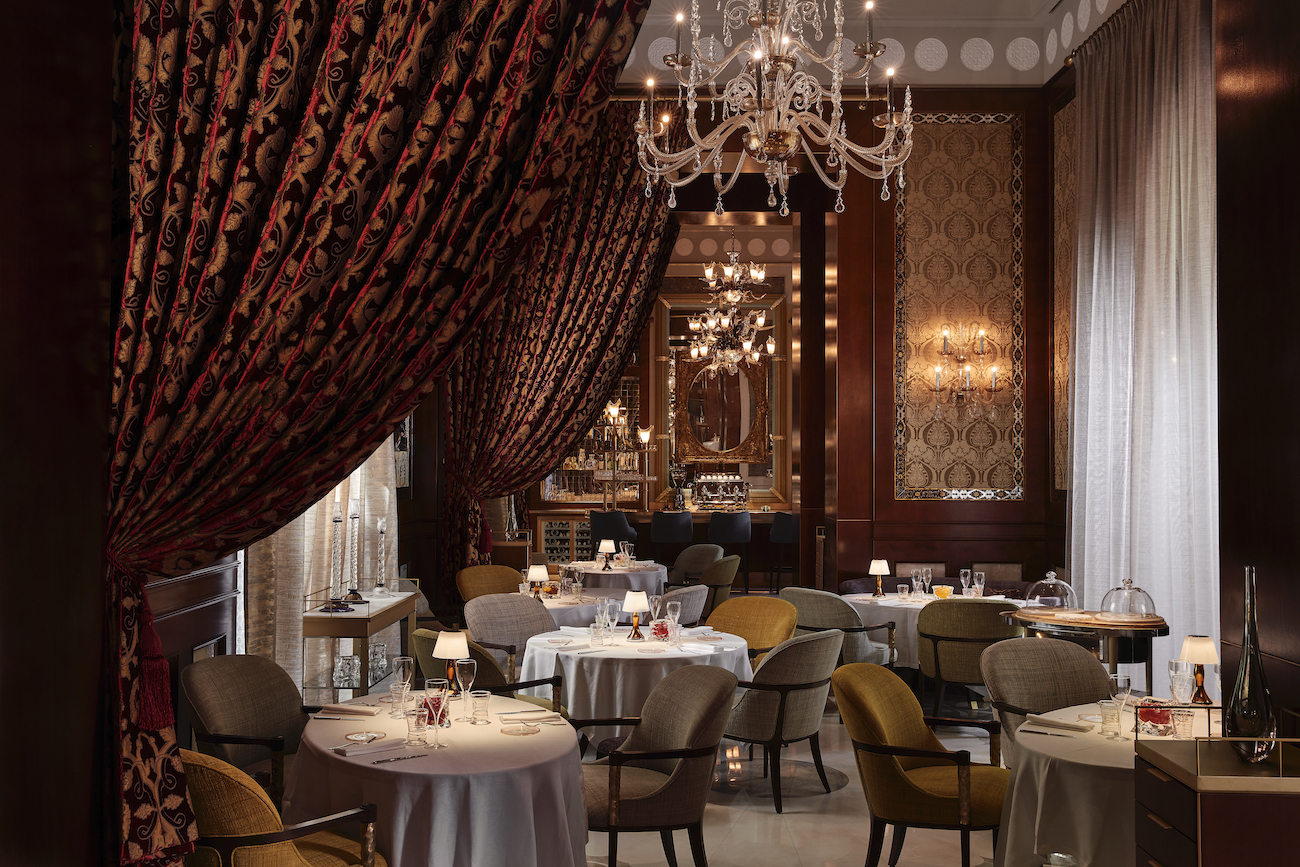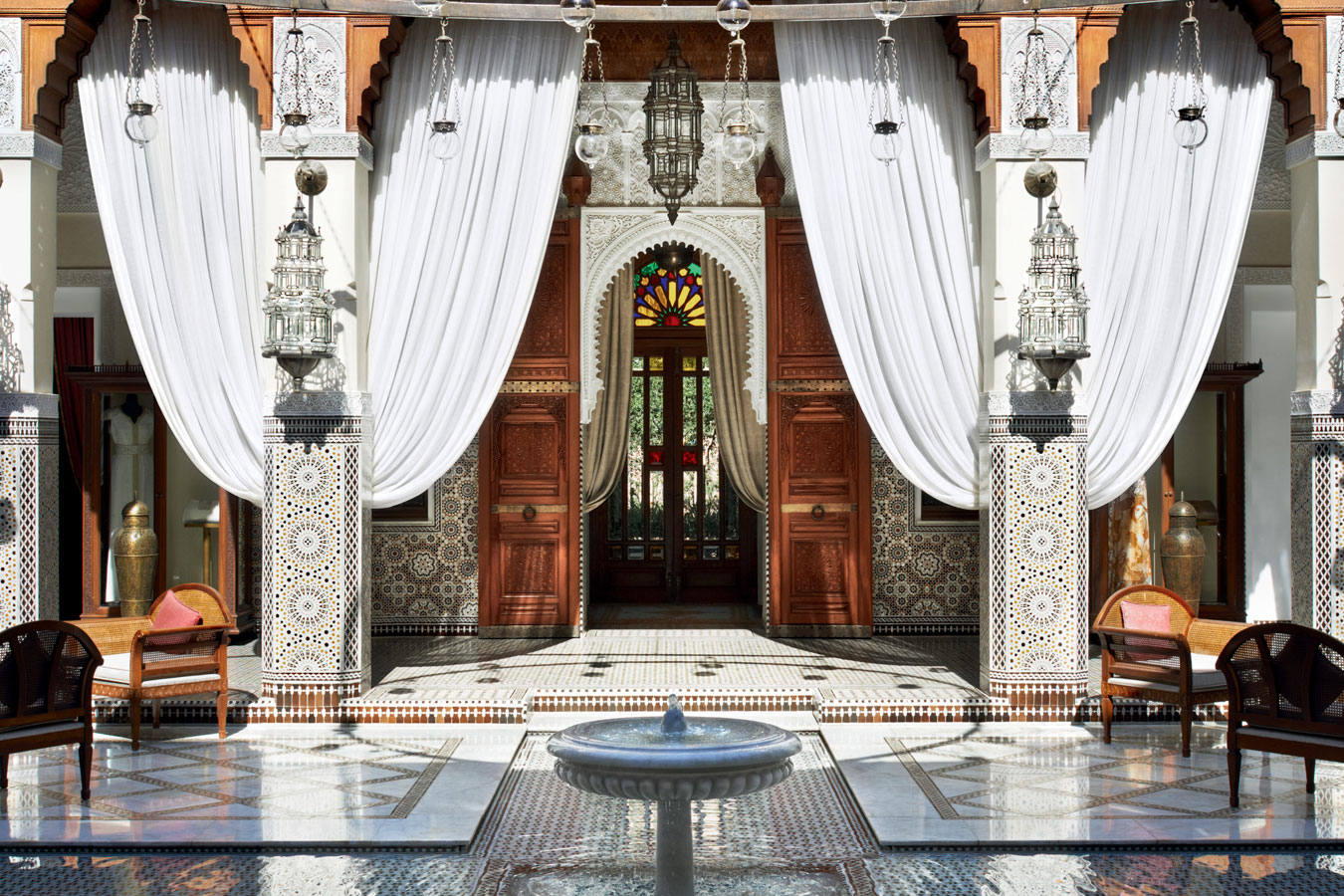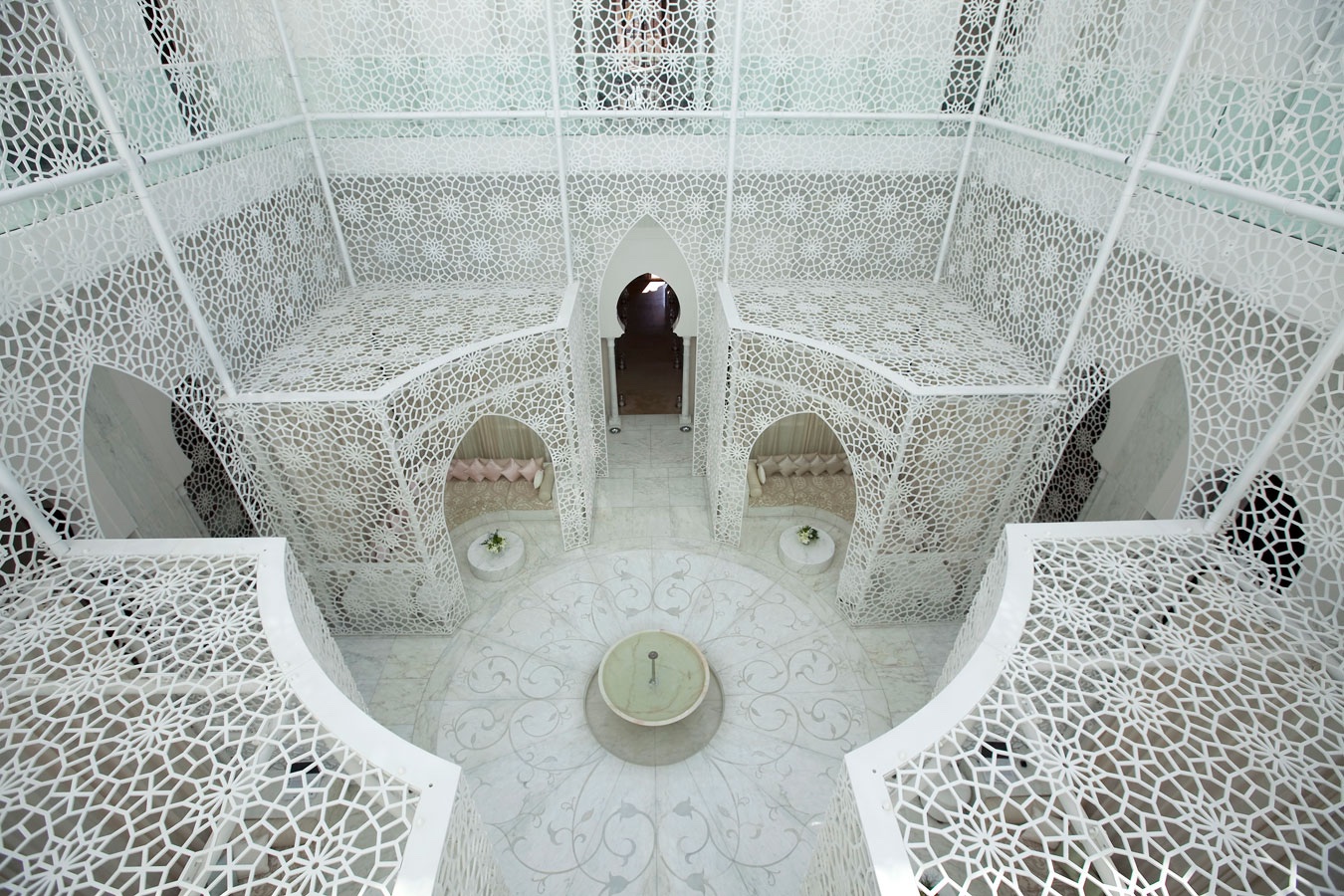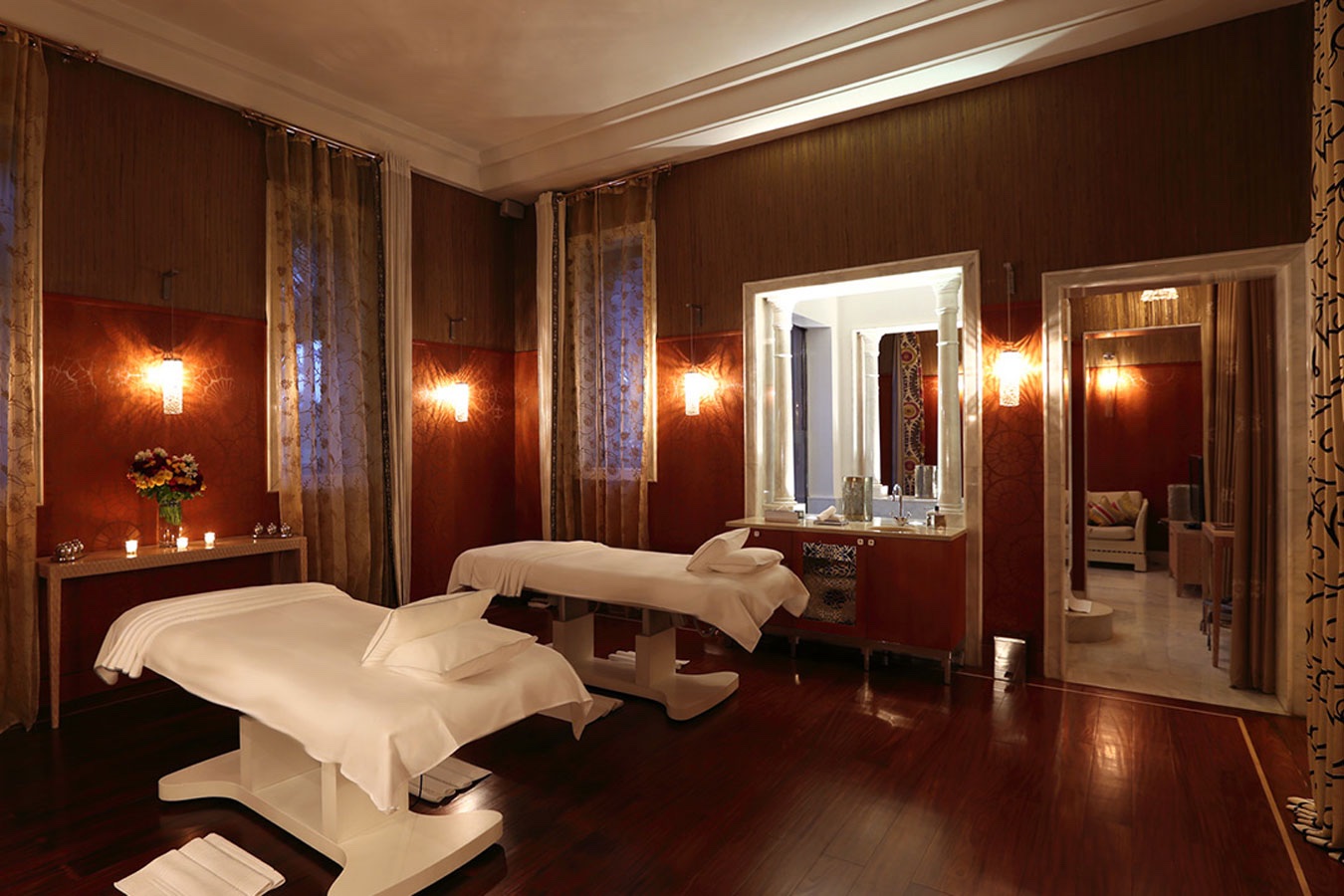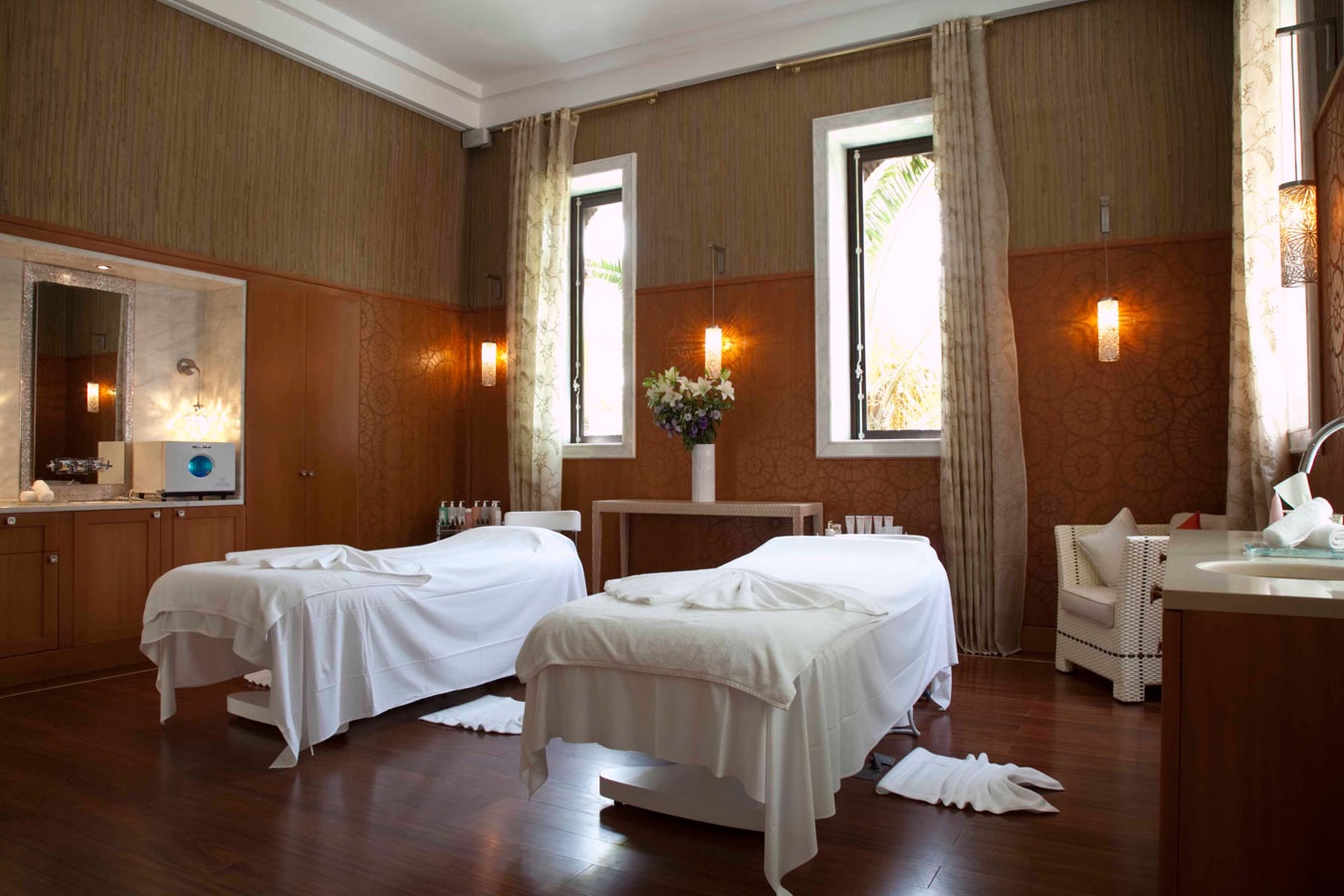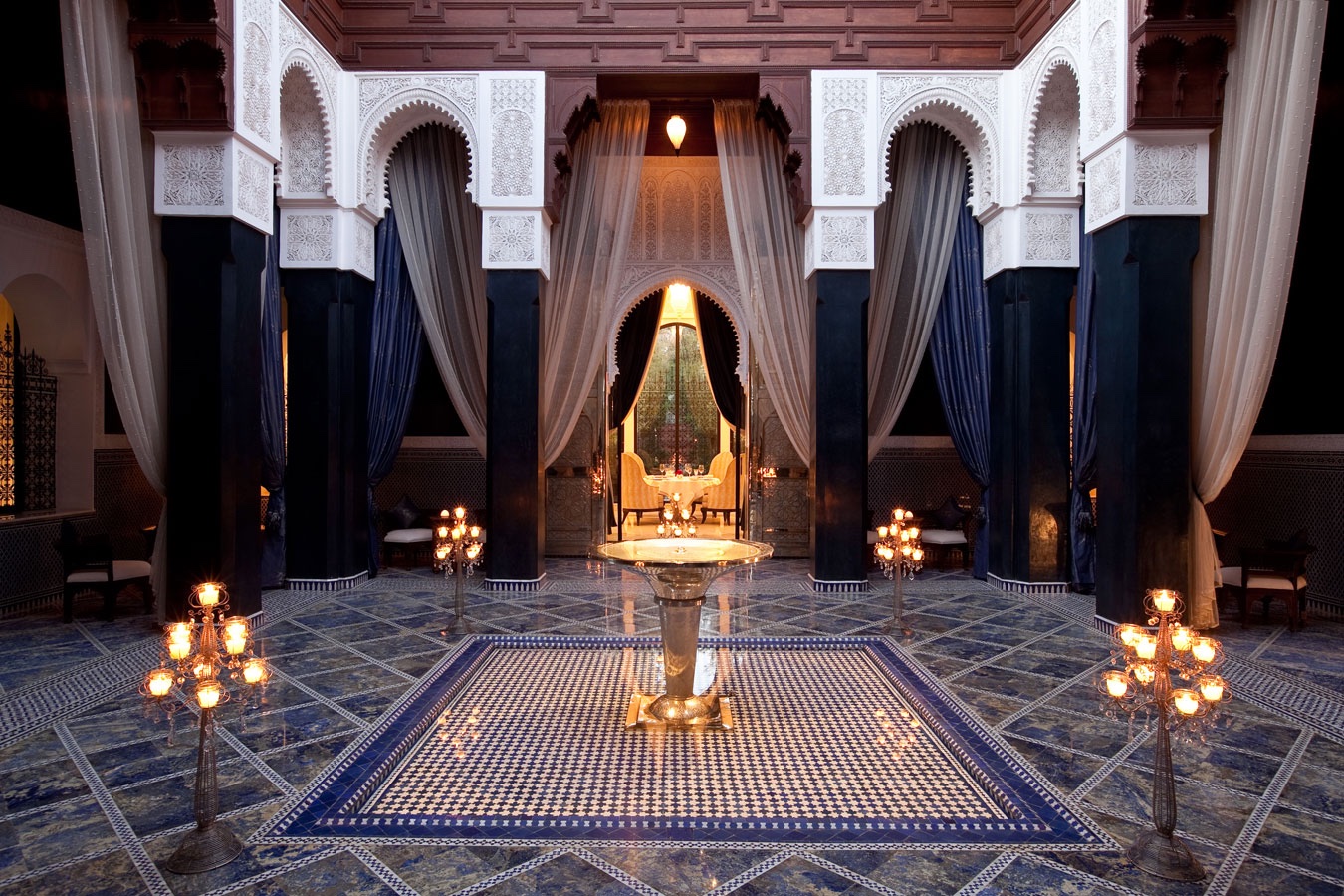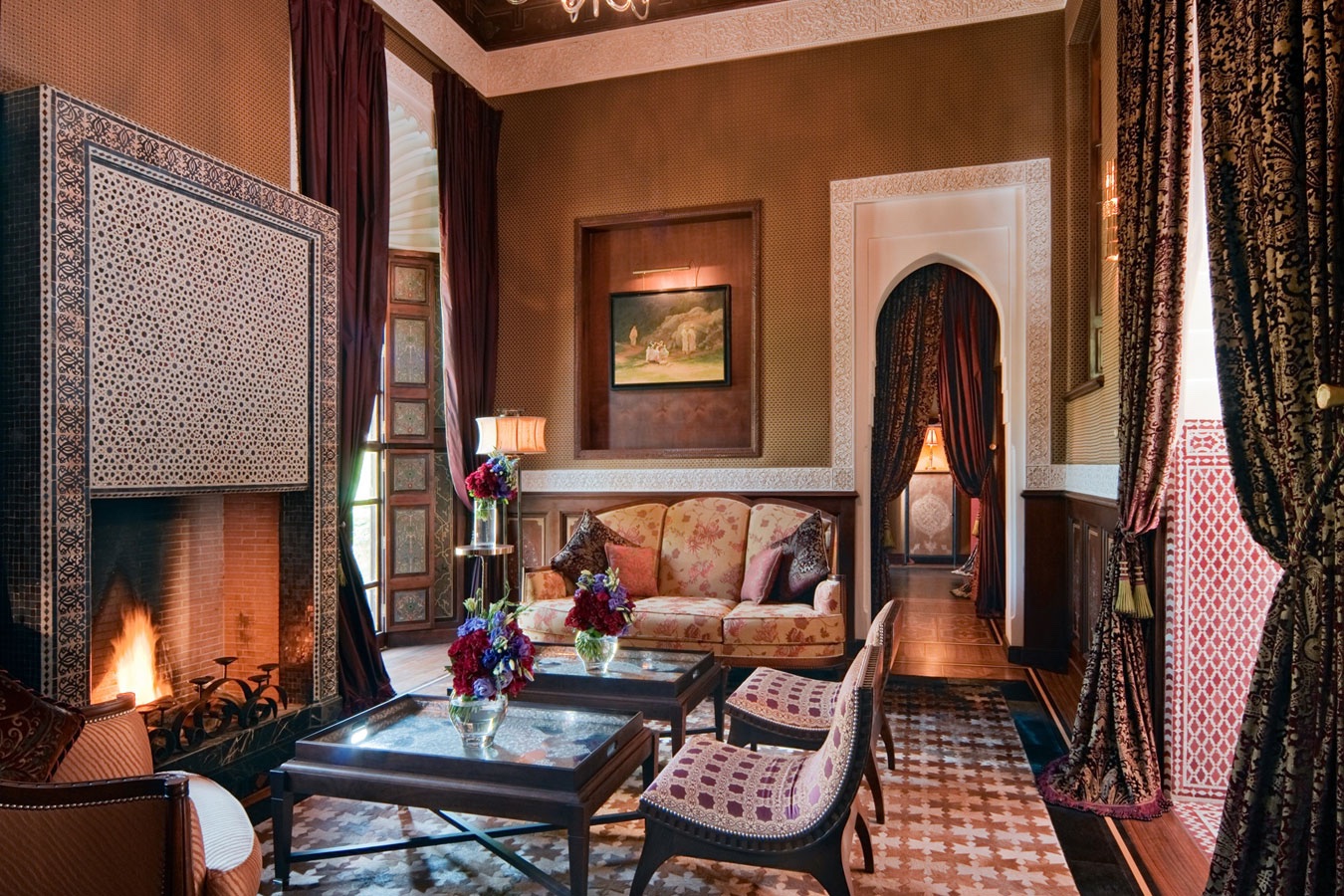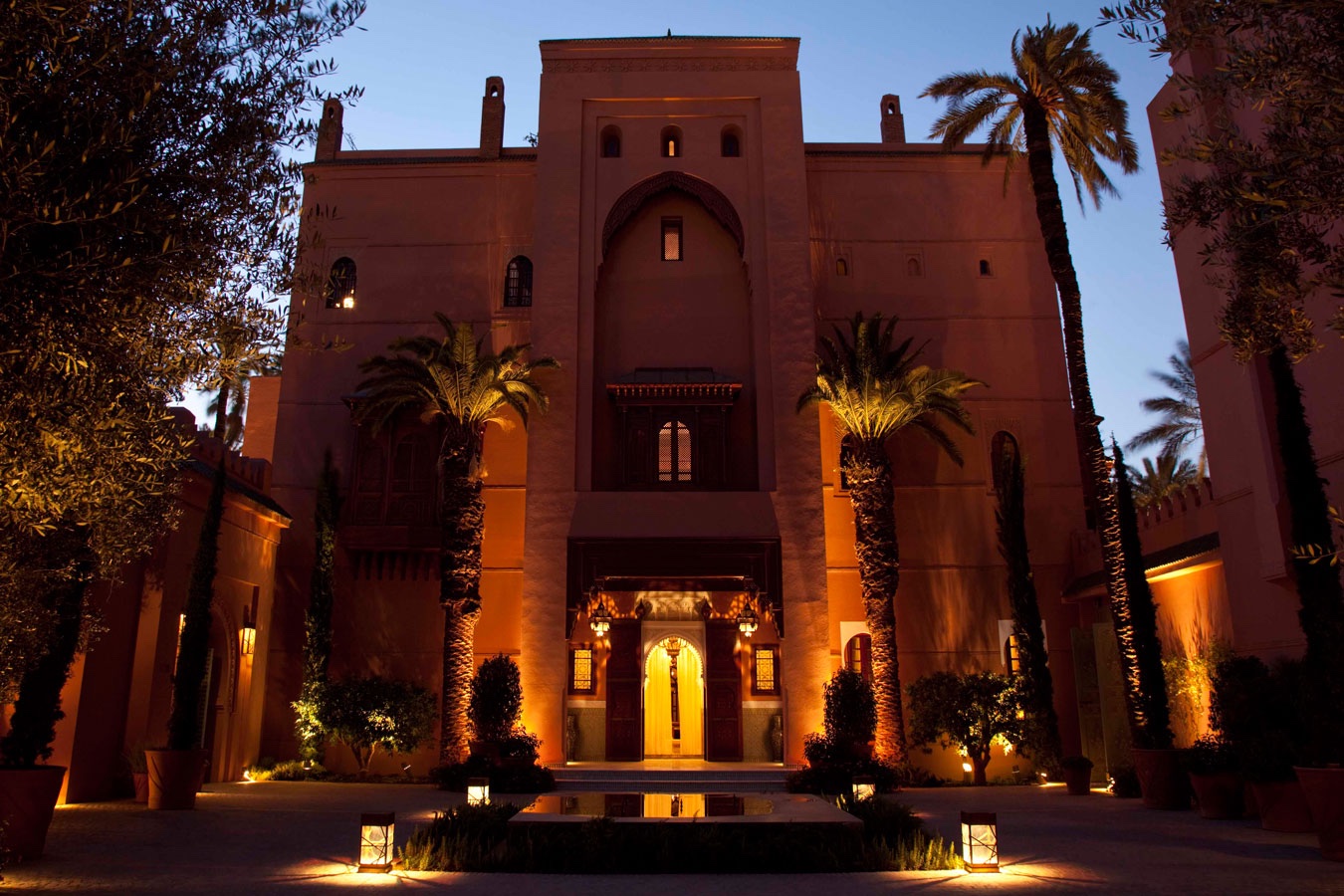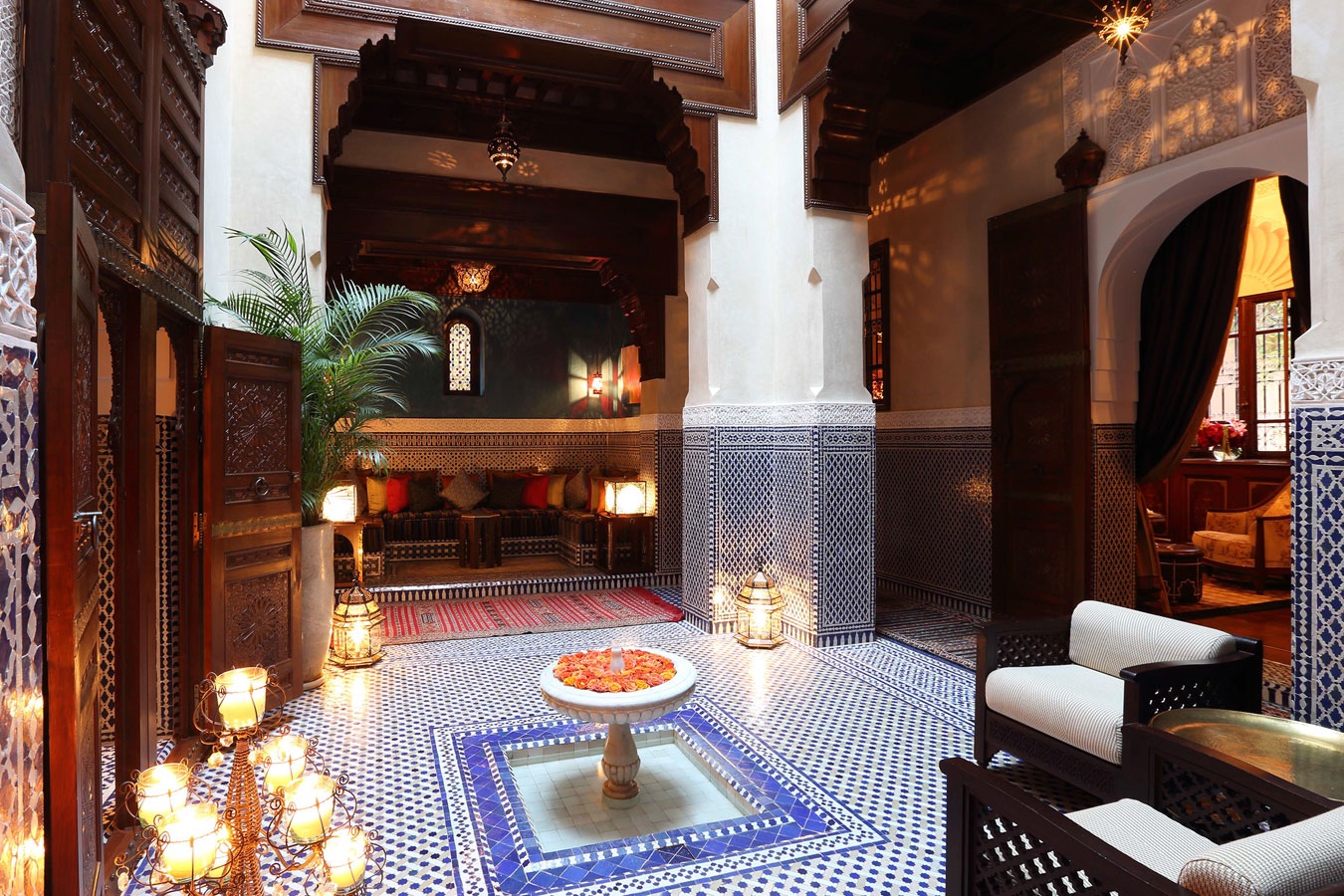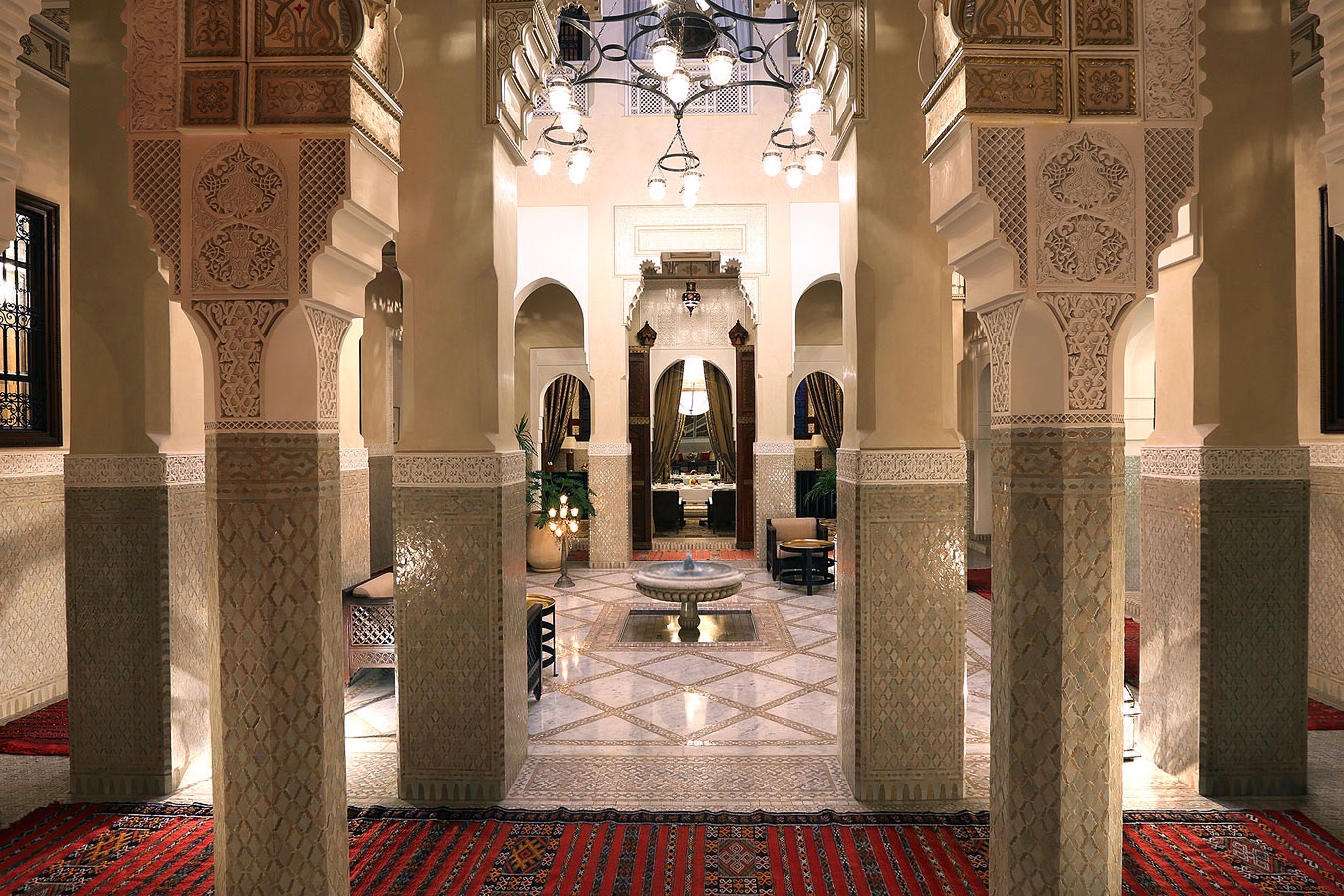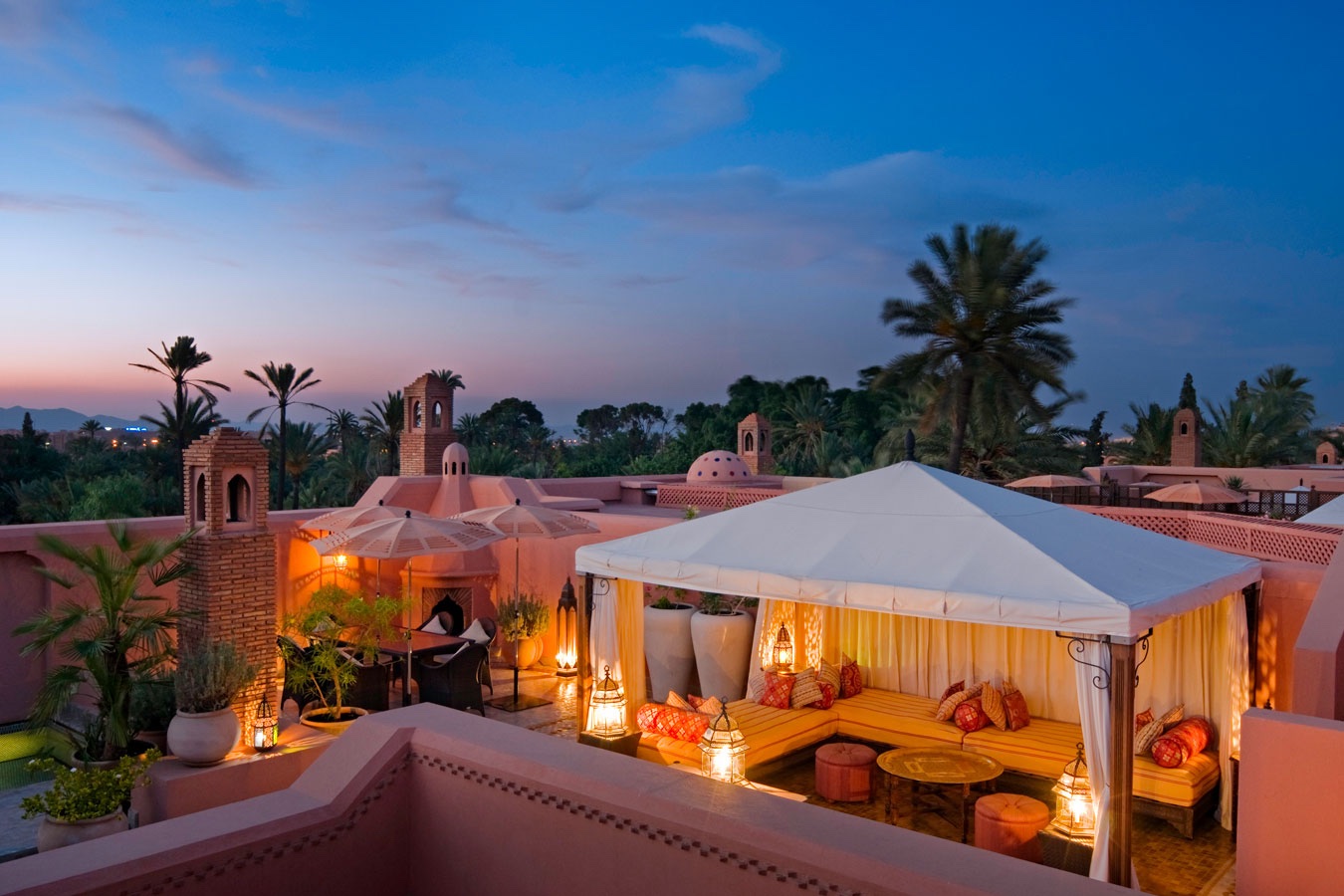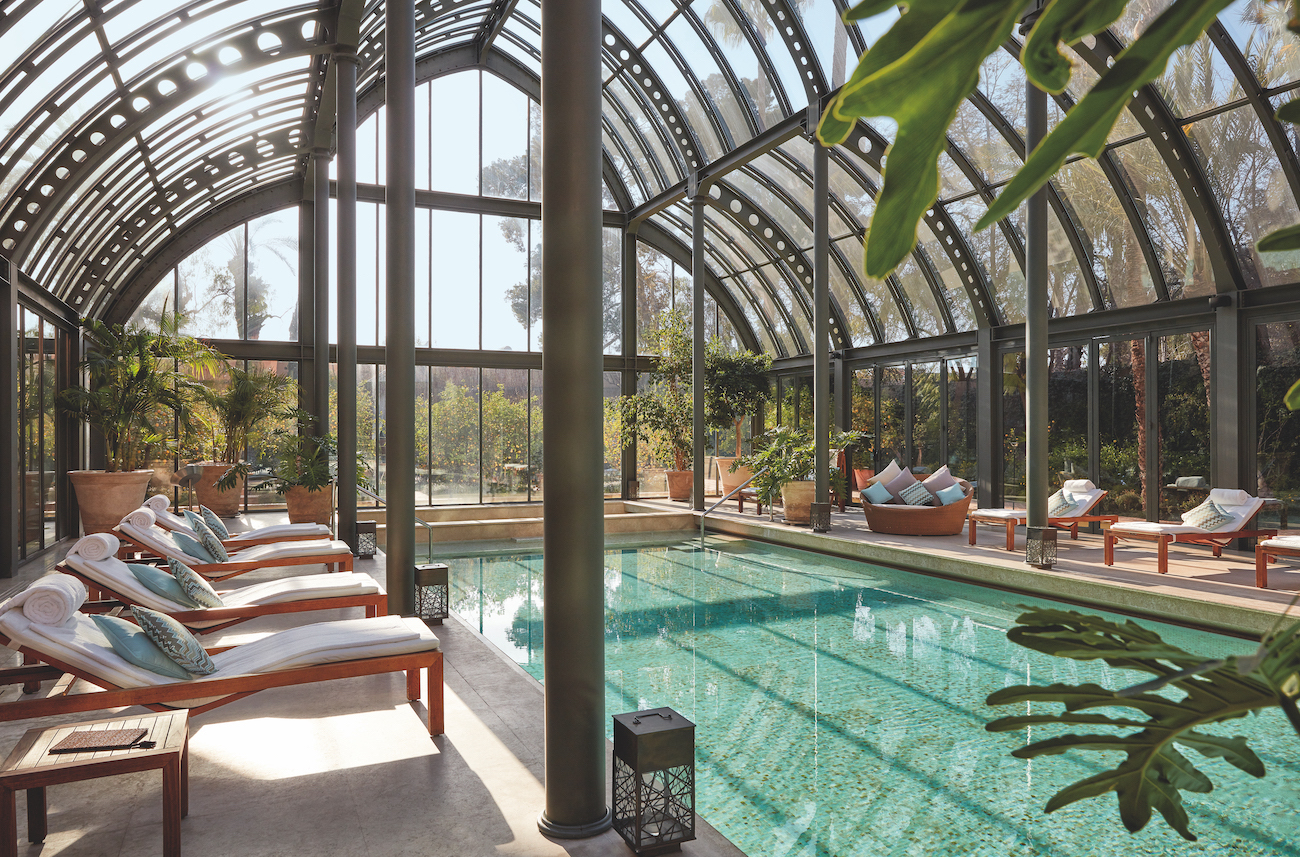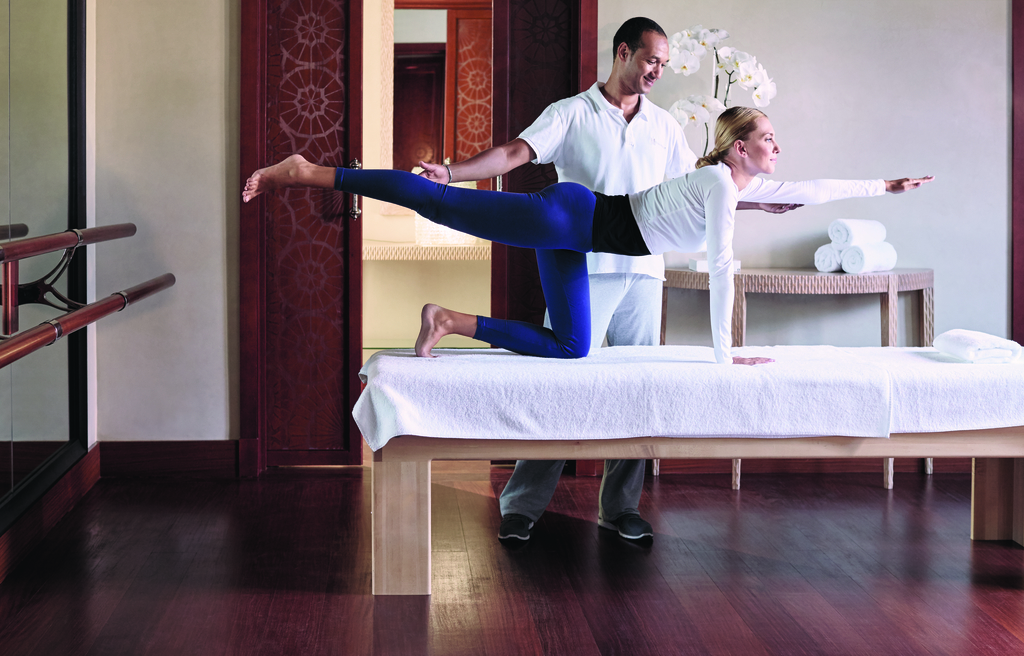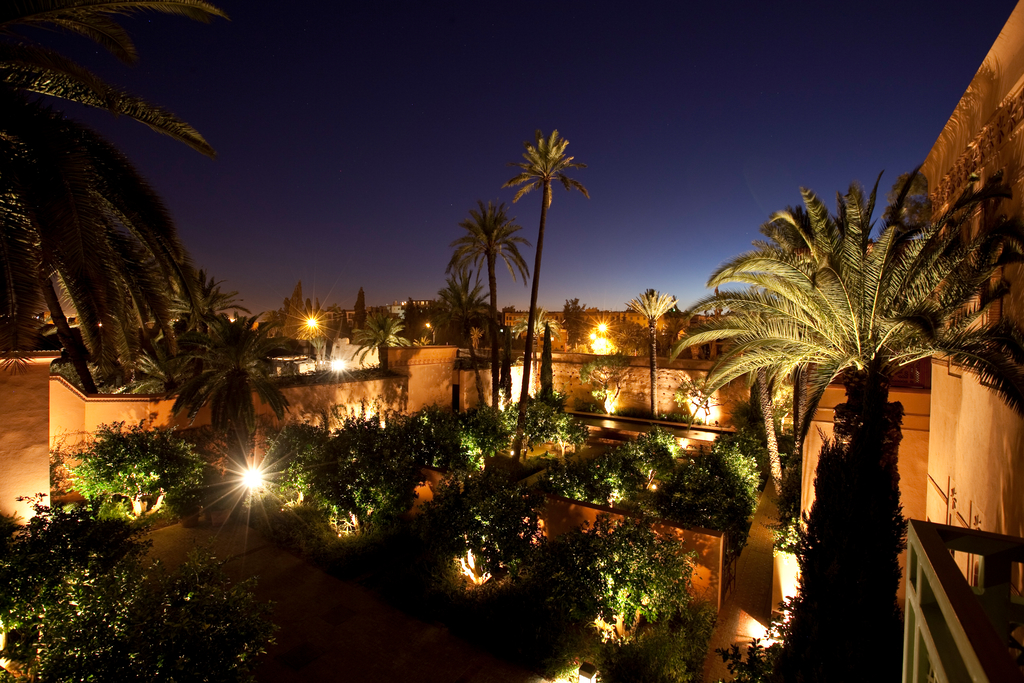 Price Guide
Features
Detox
Family Friendly
Fine Dining
Pets Welcome
Spa
Hydrotherapy
Medi-Spa
Pool
Thalassotherapy
Thermal Facilities
To Do
Personal training
Pilates
Pool – Indoor
Pool – Outdoor
Yoga
Just a few steps away from the famous Jemaa El Fna square in the heart of the unforgettable city of Marrakech, the Royal Mansour hotel is an uber luxurious centre of excellence that welcomes guests to enjoy a stylish and sublime wellness break in one of the most beautiful hotels in the world.
This authentic private medina within the city allows you to stroll through lush gardens to one of its 53 purpose-built riads, which are odes to Moroccan handicraft, providing cosy lounges, shaded patios, exquisite bathroom and terraces with private pools, bars and stunning views of the Atlas Mountains.
Four signature restaurants are on hand to indulge your passion for the finest food, with world-renowned chefs ensuring a unique gourmet experience for every meal.
As well as a beautiful outdoor pool and garden, the spa at Royal Mansour is a sanctuary for the senses, entered through a fragrant citrus garden and designed to enchant and relax. In an environment of magnificent Moorish design, expert practitioners guide guests through an offering of hydrothermal, fitness, mani-pedi and massage services to provide a well-deserved break from reality.
Spa Royal Mansour
Described as an 'intimate universe where gentleness and wellbeing reign', Spa Royal Mansour offers 2,500sqm of wellbeing care over three floors. An iconic, stunningly intricate white atrium stands at the heart of facilities that include ten treatment rooms and three private spa suites.
As well as a sauna and a majestic heated indoor swimming pool housed in an ornate orangery-style structure, two authentic hammams provide an ideal stage for traditional Moroccan wellbeing ceremonies that incorporate massage, rasul wraps, floral water sprays and exfoliating scrubs.
The spa's fitness centre allows guests to work out at their own pace or with a trainer, using the latest treadmills, elliptical trainers and wave machines. Once you are all worked out, why not let go of all your tension in a small-group yoga class?
Personalised care is offered in the hair salon, while a Pedi:Mani:Cure studio by Bastien Gonzalez delivers therapeutic massage alongside world-class foot and hand nailcare treatments.
Delivered by expert and attentive therapists, a menu of powerful massages offers total body relaxation, while other treatments at Royal Mansour include a sublime collection of facials using products by Dr Burgener, marocMaroc, Intraceuticals and Sisley. For full-body revitalisation, a selection of hydrating and exfoliating rituals and wraps are accompanied by delightful scents designed to make you surrender to your senses.
Those looking to improve specific aspects of their wellbeing during their stay can partake in customisable wellness programmes designed by a multidisciplinary team to address weight control, rejuvenate the mind and body, rebalance the emotions or boost the body's immune system.
Spa Facilities
Indoor swimming pool
2 Hammams
Sauna
Steam
9 Treatment rooms
Bastien Gonzalez Studio (hand and foot care)
3 private spa suites
Hair salon
Relaxation areas
Fitness centre
Spa Products
Sisley
Maroc Maroc
Dr Hauschka
Chanel
Leonor Greyl
Royal Mansour comprises a total of 53 traditional Moroccan riads, each built over three floors with one to four bedrooms. All have private courtyards, fountains, dining rooms, terraces, plunge pools, and every riad is uniquely and authentically decorated to capture the essence of the Moroccan culture and spirit.
Superior riads offer 140sqm of living space from which to explore the Ochre City alone or as a couple, with dedicated dressing rooms and roof terraces. Nineteen Premier riads offer imperial colours and textures that pay homage to master Moroccan craftspeople, with 175sqm in which to relax.
Fourteen two-bedroom Privilege riads allow you to take breakfast in a private lounge or enjoy an intimate dinner on the roof, complete with your own bar and butler on hand. Meanwhile, four Prestige riads offer the very finest of everything, with 850sqm of accommodation that includes a private hammam, three bedrooms, a lounge, bar and library and sumptuous décor.
For those looking to live like royalty, Royal Mansour's Grand riad – a favourite of celebrity guests from around the world – is an exclusive, 1,800sqm four-bedroom property, adorned with haute couture fabrics and fine artworks with views of the Atlas Mountains from its rooftop pool bar.
Check in: 3:00 pm
Check out: 12:00 pm
Food lovers are in for a delightful stay at Royal Mansour Marrakech, with the retreat offering a wide range of delicacies at all times of the day, orchestrated by two creative chefs – Yannick Alléno and Massimiliano Alajmo – who work to deliver an unforgettable sensory experience.
La Table, by Alléno, is idea for romantic occasions and friendly get-togethers, with each plate an ode to the latest trends in contemporary French cuisine.
La Grande Table Marocaine has been described as 'the best restaurant in Marrakech'. Having studied the country's cuisine from north to south, here Alléno provides a unique take on Moroccan fine dining with flavours to arrest and impress.
In Sesamo, where all the culinary delights of Italy are served in a setting worthy of a Venetian duke, Alajamo curates a menu that balances ancient and contemporary elements, showcasing the talent of local producers and artisan food-makers. meanwhile, in the shade of pergolas in the open-air Le Jardin bar and restaurant, guests are invited to savour garden salads, BBQs, Asian-style ceviche, sushi and other Japanese delicacies prepared by a dynamic and dedicated team of chefs.
Guests can further satisfy their senses in one of several bars that offer a chance to immerse yourself in an atmosphere of timeless romance. Surrounded by walls lined with rose gold leaves under a hand-sculpted silver ceiling, enjoy the 'Roaring Twenties' vibe of the Main Bar; sink into fragrant leather armchairs that offer garden views as a piano plays softly in the Fireplace Lounge; inhale the warm and woody scents that linger in the Cigar Bar; or check yourself in and check a book out in the luxurious Library bar.
---
Location
Rue Abou Abbas El Sebti, 40 000, Marrakech, Morocco
Marrakesh Menara Airport
Complimentary airport transfers available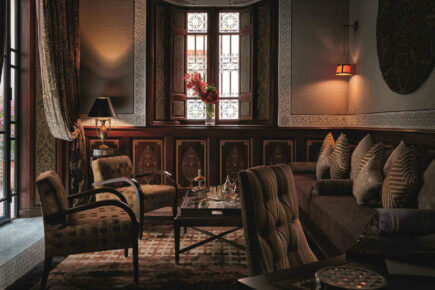 Superior Riad
Premier Riad
Privilege Riad
Prestige Riad
Grand Riad
Hidden in a secret oasis behind the ancient city walls – amongst palms, citrus, olive and pomegranate trees – the tranquility of The Royal Mansour feels a million miles away from the vociferous bustle of nearby Djemaa el Fna square.
Commissioned and owned by King Mohammed VI, traditional Moroccan architecture, design and opulent craftsmanship are proudly, and lovingly displayed. From the trickling hypnotic water features, grand geometric mosaics and flickering chandeliers that dress the courtyard hub, to enchanting candle-lit rose and lavender clad medina walkways and palatial riads – wherever you glance there's a vision of beauty.
The majestic Mansour experience begins on touch down in Marrakech – greeted by a representative I'm shown to an executive lounge and served fresh Moroccan mint tea. Within half an hour I'm wandering its magical medina and listening to the hauntingly melodic sounds of the call to prayer…
Spa Royal Mansour
Spanning three floors, with a heavenly light infused intricate white trellised atrium, the spa is a palace in its own right – elegant and serene with scattered calming water features – facilities include a state of the art Hammam suite, swimming pool, a spa shop and café and individual relaxation pods.
Throughout the year global wellbeing experts and therapists (including reflexologists, nutritionists and physiotherapists) gather at the spa for special 'Wellness Weeks' where they perform seminars and one on one therapies with guests.
Wellness Week 'experience packages' include: Invigorating, Purifying or Regenerating – which include a selection of therapies to complement each experience. All guests are welcome to attend the complimentary seminars which include 'How to Let Go Throughout the Body' and 'Facial Reflexology'.
The Treatment
Moroccan Deep Tissue Massage – My tailor-made massage began with a consultation to discuss any areas of concern, then a relaxing foot ritual, followed by three deep lavender inhalations. Assisted stretching exercises helped to loosen my limbs and relax my back.
What followed was one of THE BEST massages I've ever experienced – using magical kneading and pressure point techniques, the therapist managed to work away tension in my scapula that had been there for years – I didn't want it to end! A relaxing hand, head and scalp completed the more-ish treatment.
Other Treatments
Traditional hammam, reflexology, Maroc Pureness Facial, balneotherapy, sea algae wrap, Sisley Hydration Facial and therapeutic massage.
To Stay
We stayed in a One Bedroom Riad. Towering 3 floors, a palatial pad literally fit for a king, with a stunning interior of bespoke handcrafted furniture, sumptuous silks, colourful mosaics, a rooftop plunge pool and indoor and outdoor open log fires.
A cool courtyard atrium, kitchenette, living and dining area sit on the ground floor with a winding stone staircase leading to the bedroom and bathroom with a walk-in monsoon shower and marble Moroccan bath. A sunny roof terrace sits above.
Facilities in all riads include Nespresso, mini-bar and butler service.
To Eat
Everything feels majestic at Royal Mansour and the restaurants are no exception. The decor at Grande Table Marocaine is opulent and sophisticated, the ambience sublime and the service impeccable. Renowned and celebrated as one of Morocco's best eateries Yannick Alléno (a three Michelin star Parisian chef) and he's team create an array of gastronomical delights such as poached spiny lobster, with beetroot and citrus, as well as classic briouates and tanginess.
Head to La Table for breakfasts fit for a king, and La Table Franciase for French gourmet cuisine. Be sure to check out Le Bar – a stunning pink gold leaf adorned cocktail bar and lounge.
Don't Miss
A stroll to the nearby 'must see in Marrakech" Djemaa el Fna square.
Nightime lounging on the roof terrace by the roaring log fire, listening to the The Muezzins melodious call to Prayer.