Ockenden Manor Hotel & Spa
West Sussex, England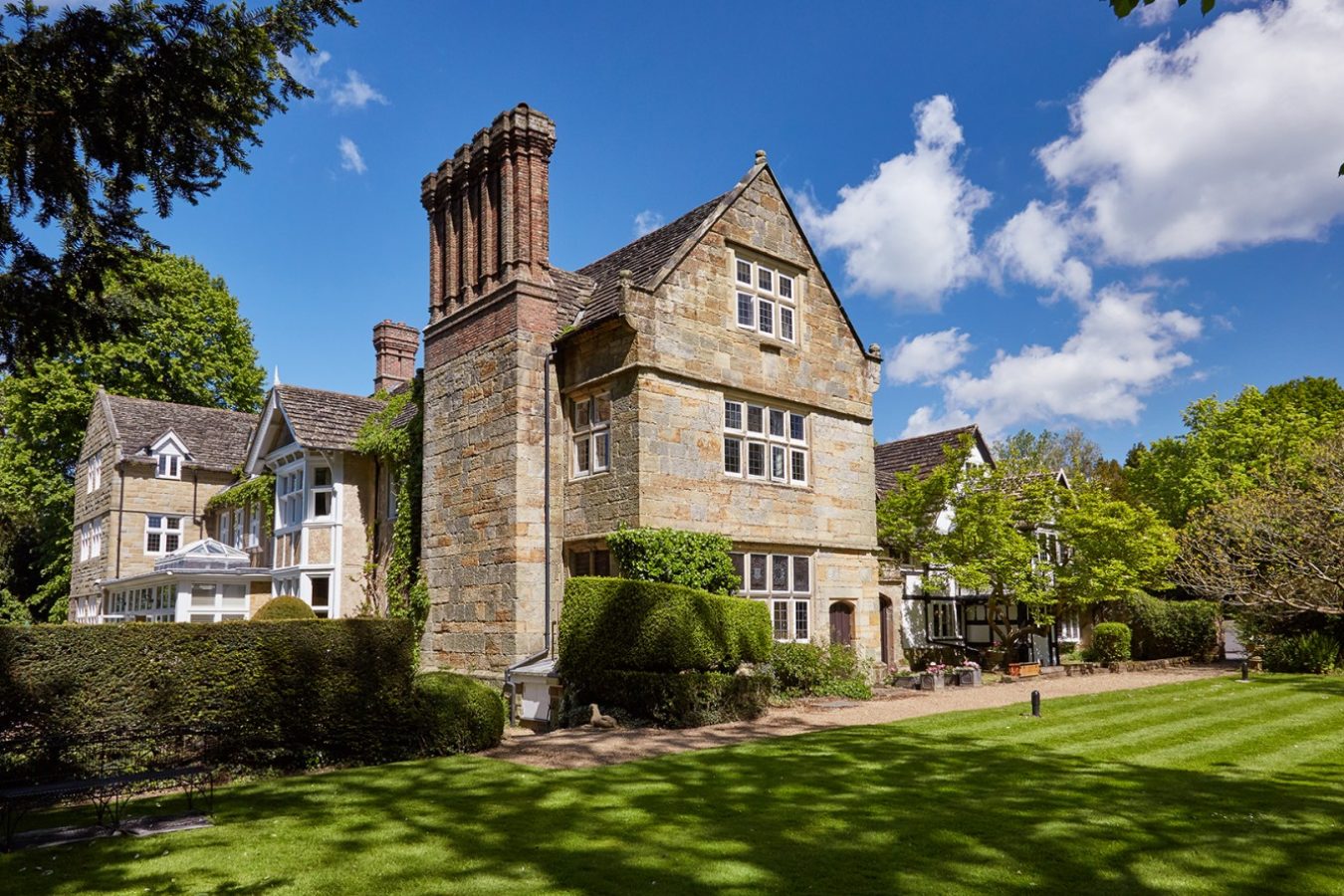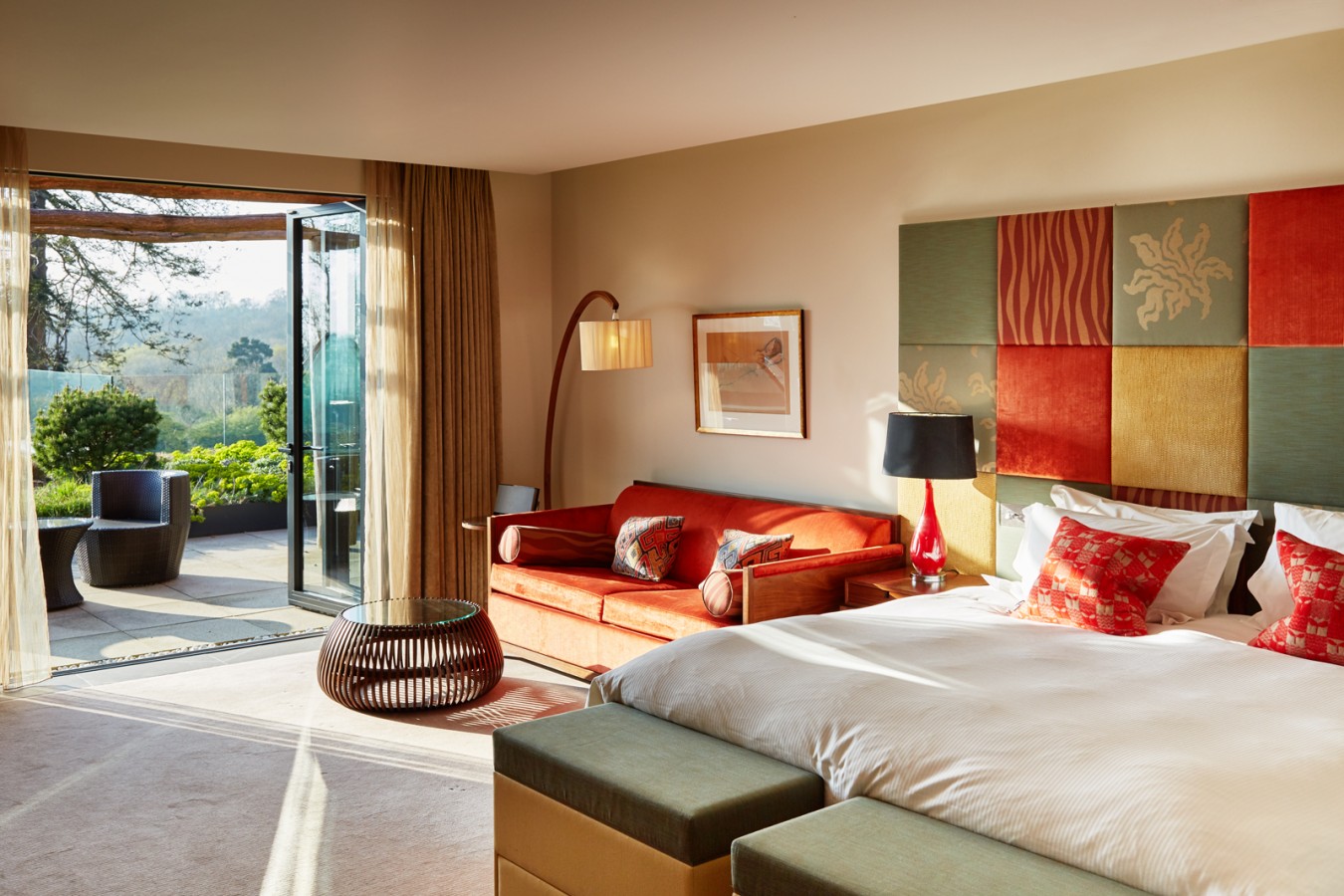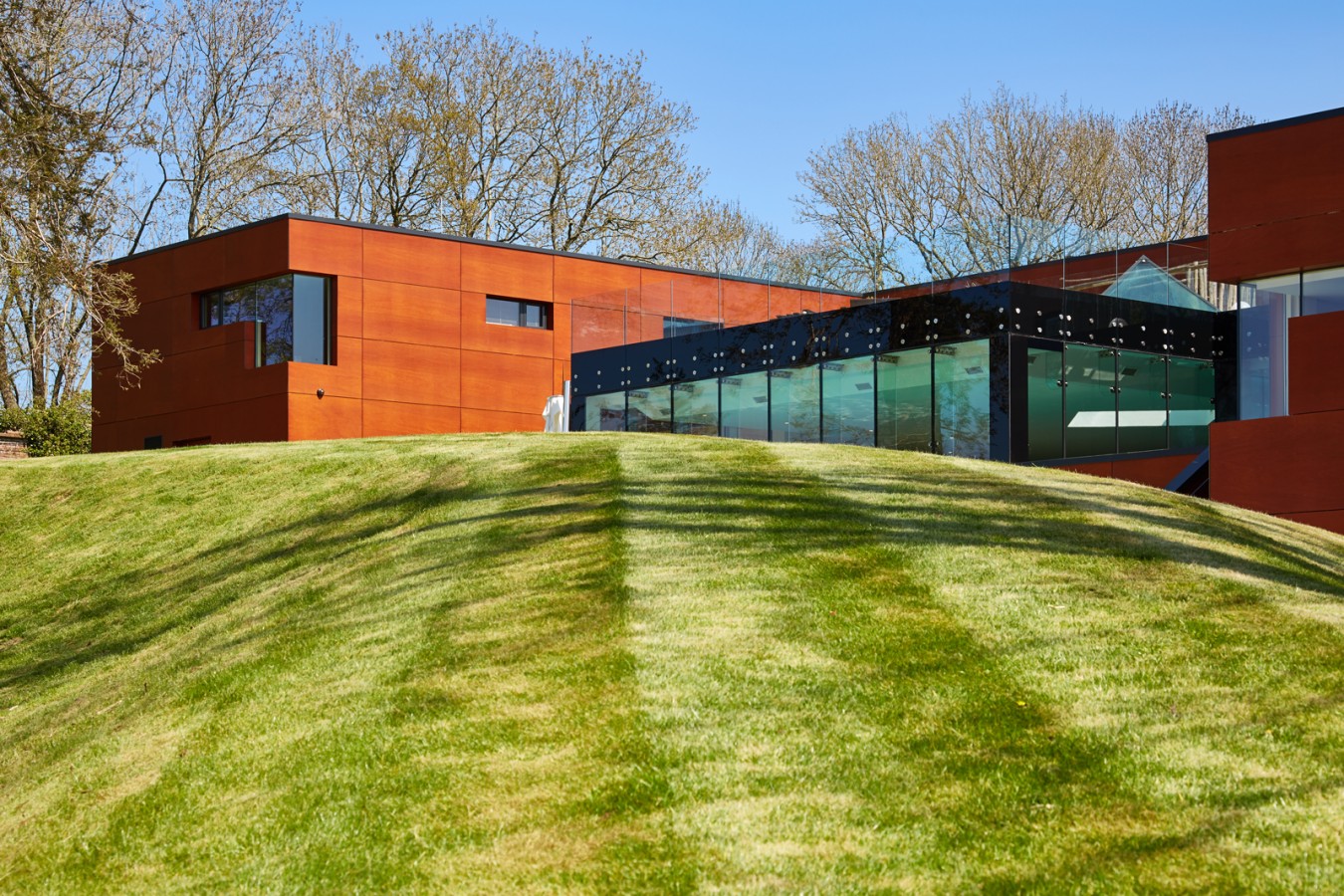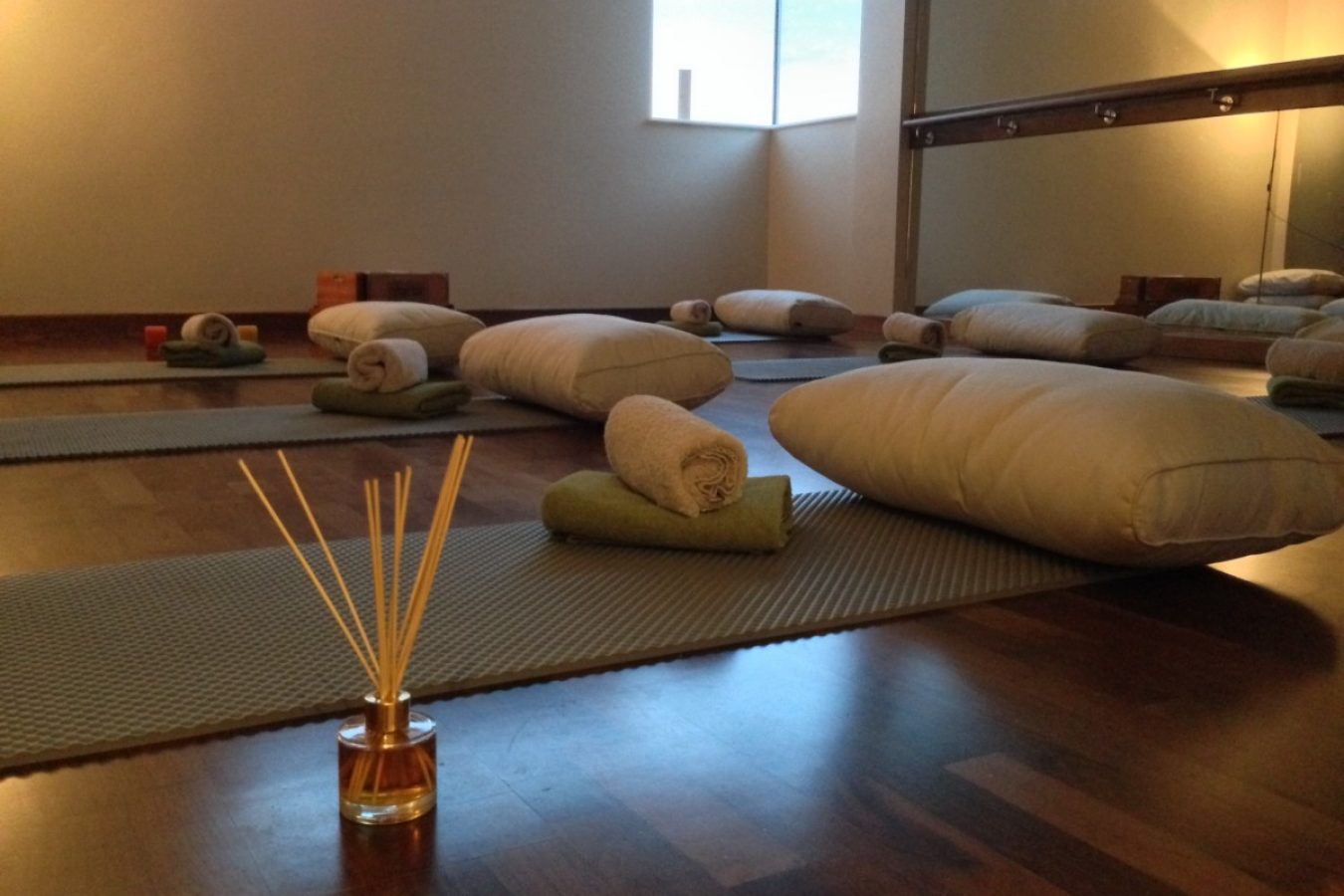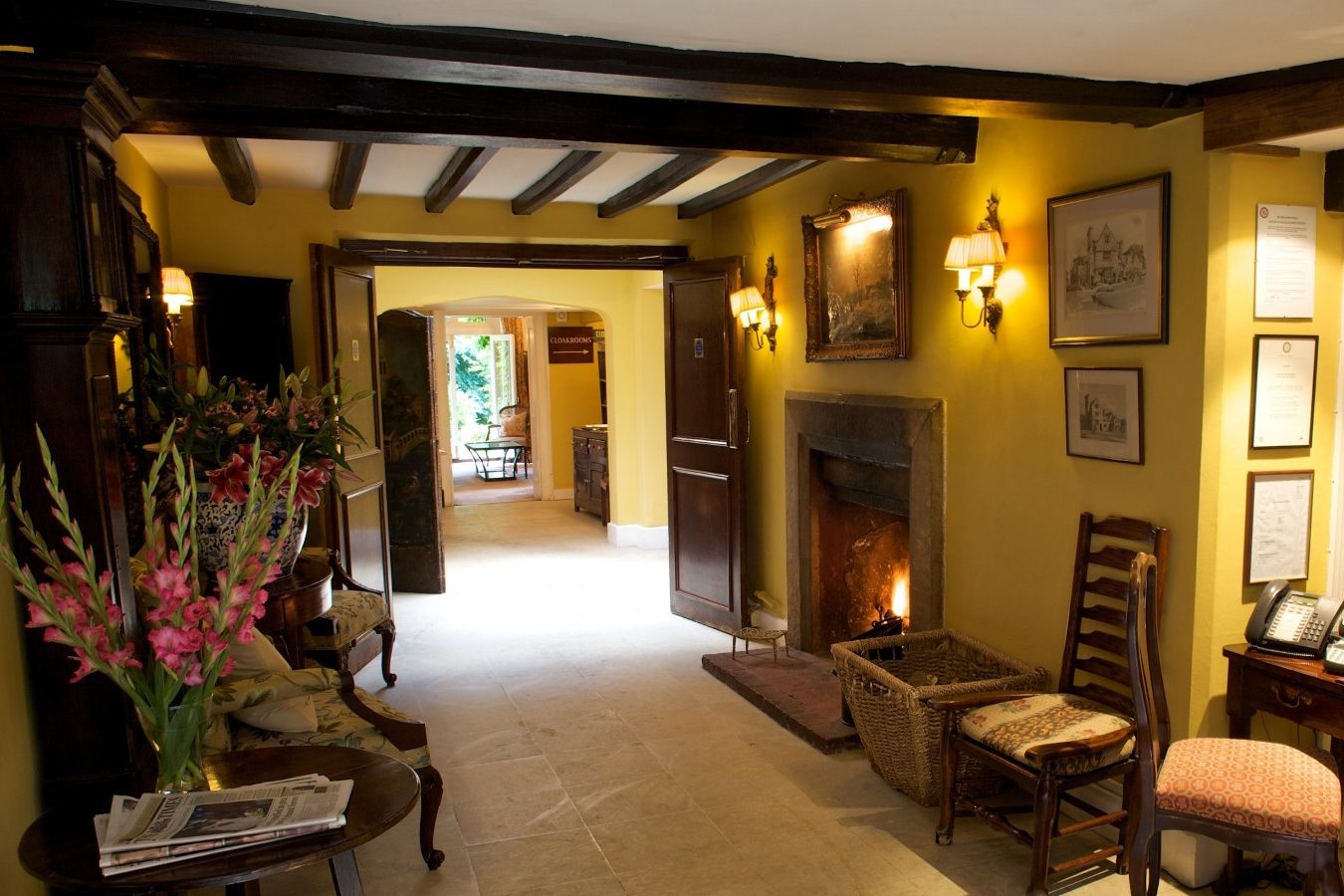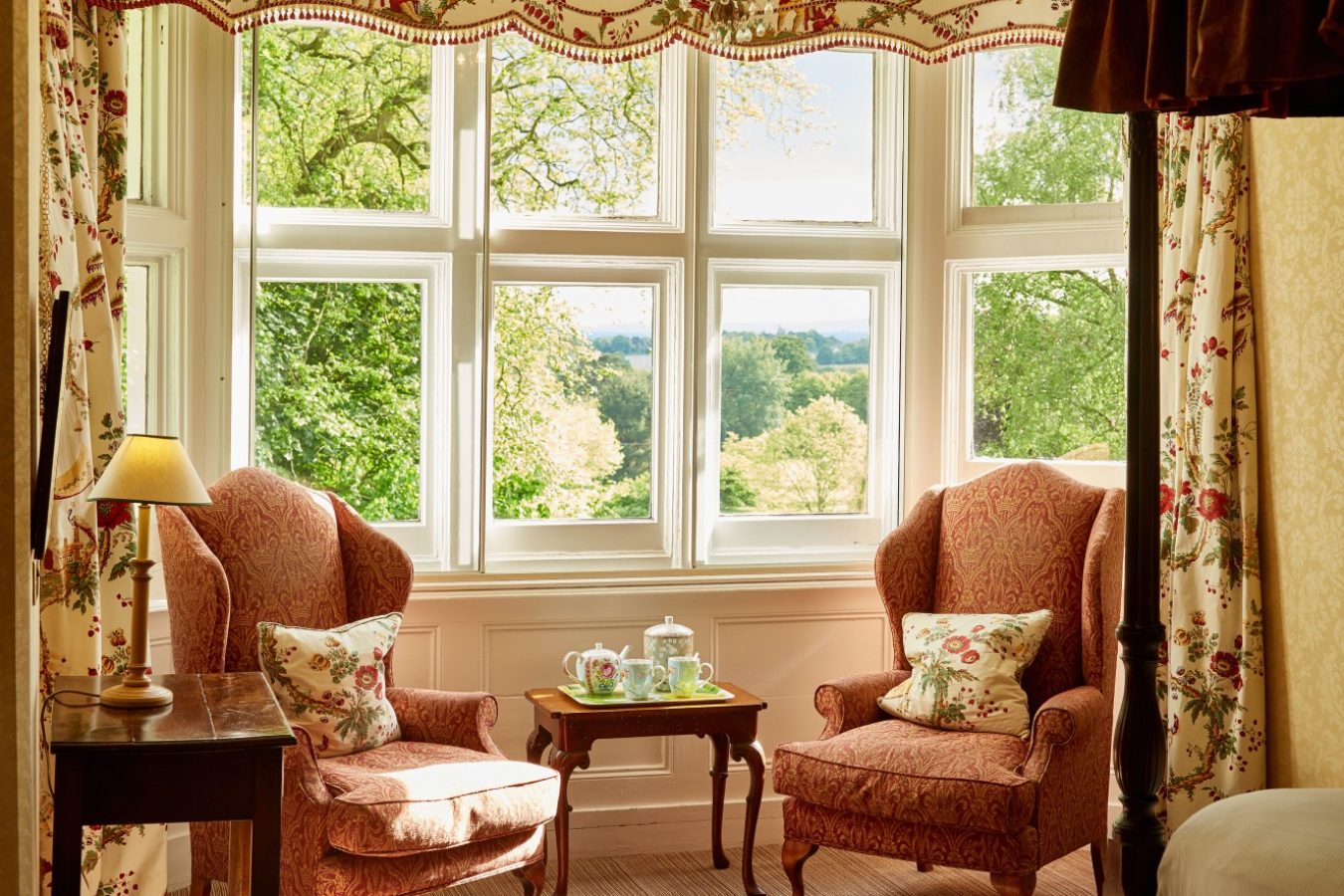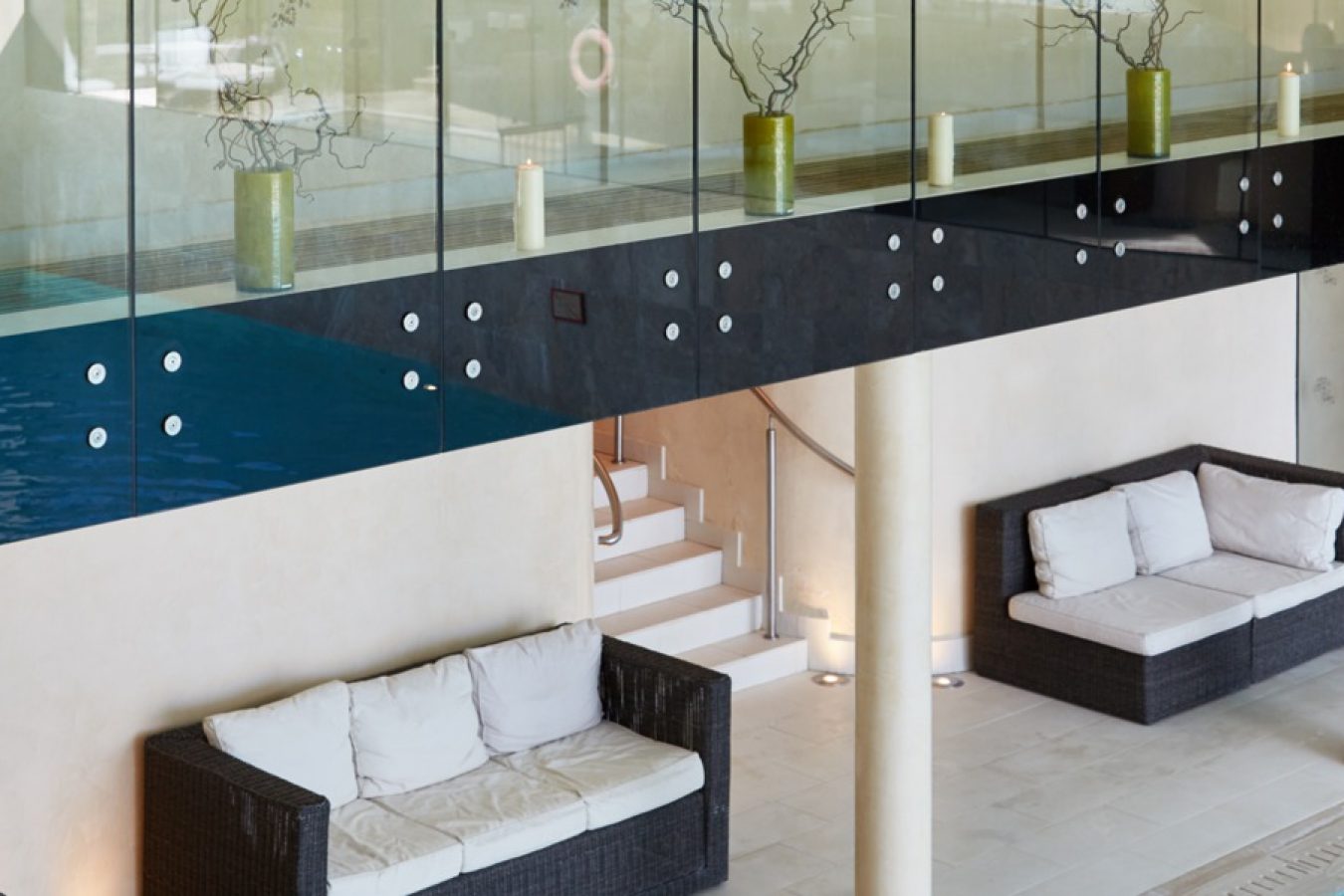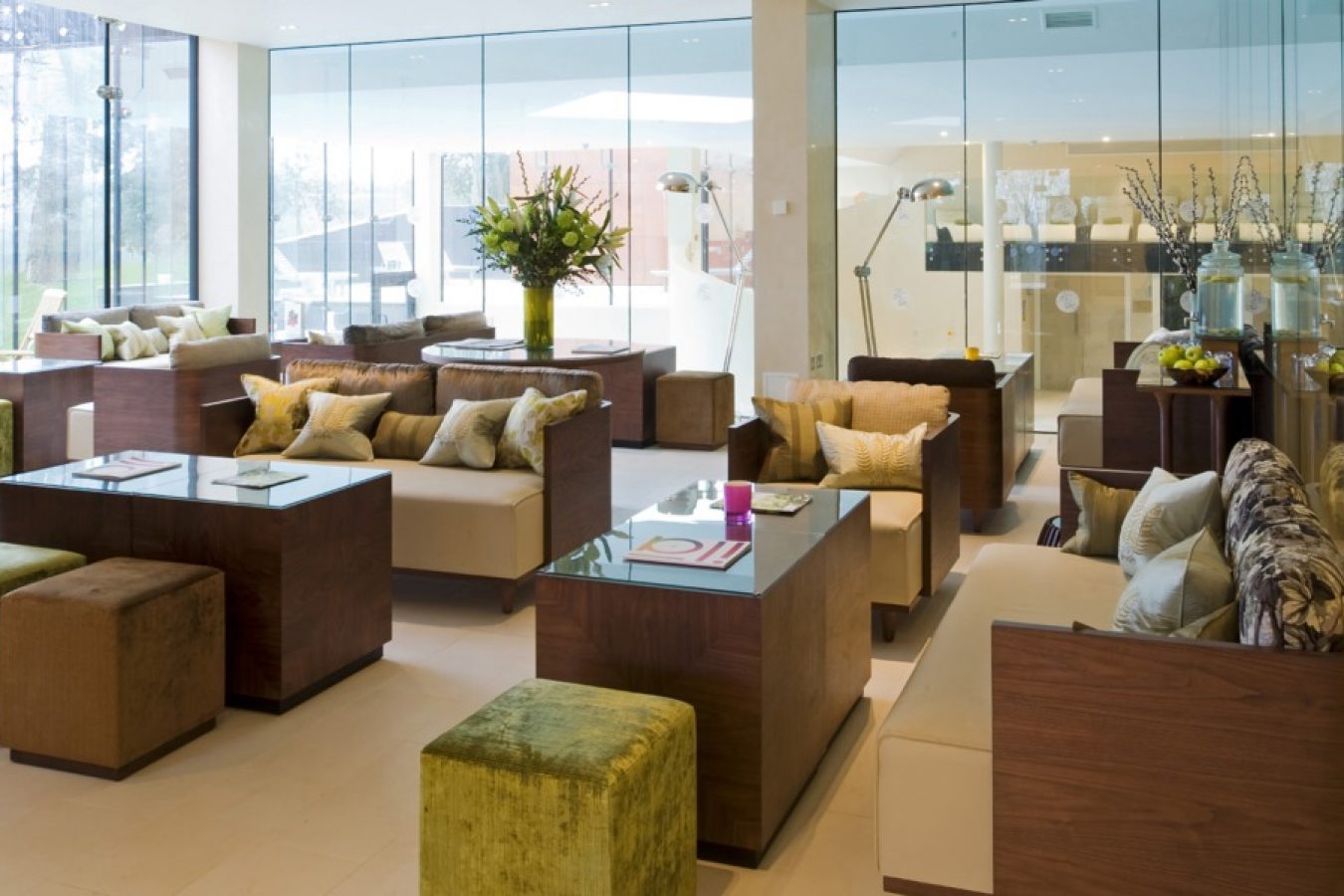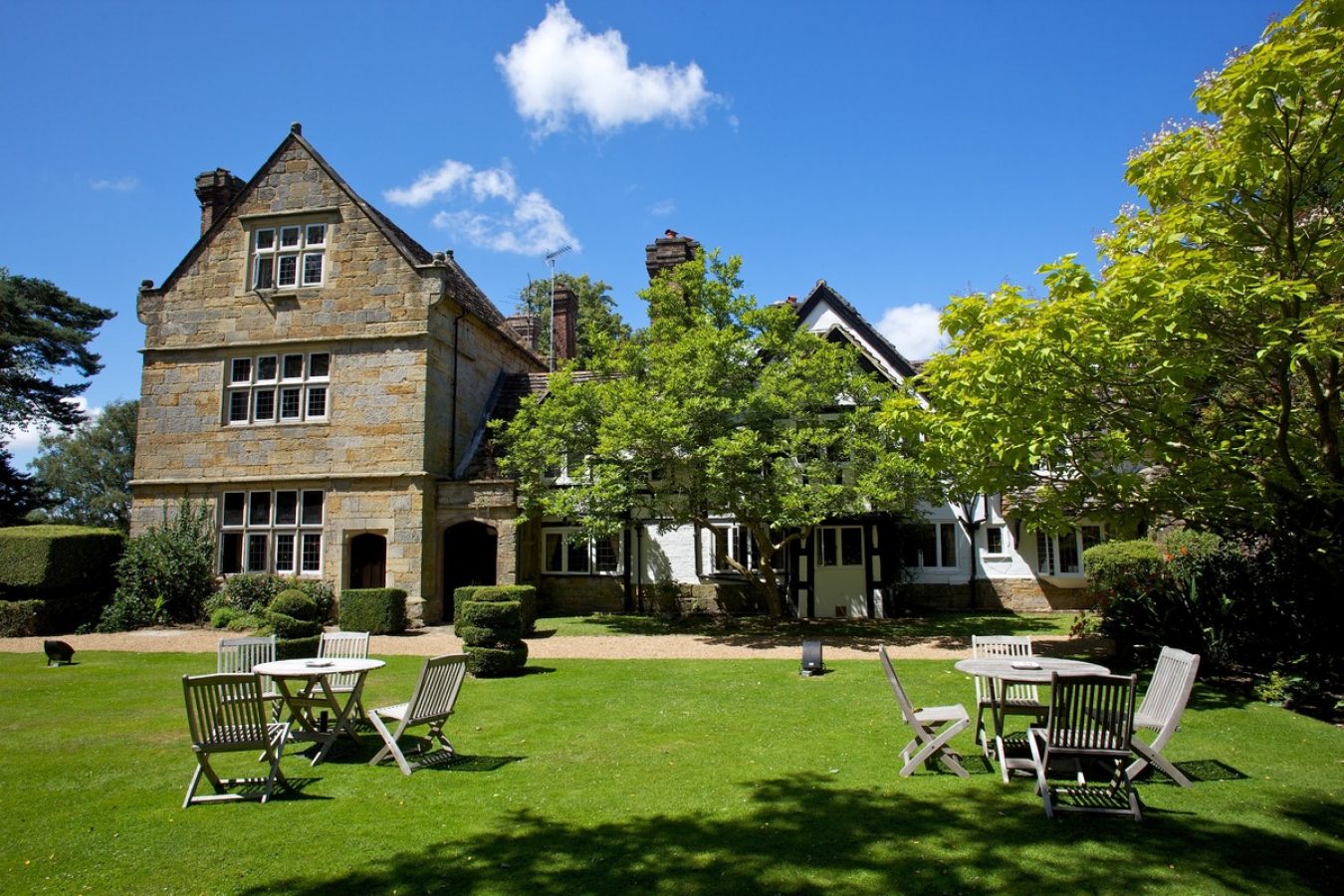 Price Guide
Features
Couples
Family Friendly
Fine Dining
Going Solo
Outdoors
Pets Welcome
Retreat
Wellness
Spa
Hydrotherapy
Pool
Spa Café
Thermal Facilities
Vitality Pool
To Do
Bootcamp
Cycling
Gymnasium
Hiking/walks
Personal training
Pilates
Pool – Indoor
Pool – Outdoor
Yoga
Bursting with history and character Ockenden Manor combines Elizabethan country house splendor with modern luxuries, offering 28 lavishly decorated rooms and suites and a restaurant serving superlative Sussex-inspired cuisine.
Using water that comes directly from its own private spring, Ockenden Manor's contemporary spa facilities make it the ideal location for a luxurious wellness break. It's light-filled design and modern architecture blend effortlessly with the 19th-century walls of the surrounding garden to create a truly special space in which to indulge.
Whether enjoying a pampering spa treatment or simply taking in the unspoiled views over Cuckfield Park from a lounge warmed by a roaring log fire, Ockenden Manor is a wonderful place to escape to and it's less than an hour from London.
Ockenden Manor Spa
Highlights of the spa at Ockenden Manor include an indoor swimming pool with swim-through to an outdoor heated pool, a bubbling outdoor hot tub, walk-through rainforest showers, steam and sauna experiences, and indoor and outdoor relaxation areas.
An Isopod floatation tank allows guests to be suspended effortlessly in salt water for total muscle relaxation, while a fully equipped gym offers the use of resistance, CV and free weights, with Pilates and yoga classes take place in the fitness studio.
There is a lounge serving refreshing smoothies and healthy snacks, while eight luxurious treatment rooms include a space for couples to enjoy pampering time together.
An extensive choice of facial, body and massage therapies, offered in partnership with Elemental Herbology, capitalise on the brand's Five Element Theory, which uses principles of Traditional Chinese Medicine to soothe and restore natural balance and introduce inner calm. A selection of these is also combined with time in the Isopod to provide a sense of complete escapism.
In addition, The Light Technique, developed by renowned facialist and holistic wellness expert Katie Light, is incorporated into a range of bespoke treatments designed to address physical and emotional issues using a combination of massage and reiki techniques.
Spa Facilities
Indoor swimming pool with swim-through to outdoor heated pool
Outdoor hot tub
Indoor spa bath
Walk-through rainforest shower
Sauna and steam rooms
Relaxation room and spaces
Fully equipped gym
Yoga, Pilates and exercise studio
Isopod Floatation
Spa Lounge – serving delectable and healthy snacks, teas and coffee
8 luxurious treatment rooms
Spa Products
Ockenden Manor has 28 luxurious bedrooms and suites located in two houses on nine acres of gardens overlooking Cuckfield Park, all of which have bathrooms stocked with Temple Spa amenities.
Ideal for a romantic getaway, the pretty Cuckfield rooms in the Garden Wing offer stunning views toward the South Downs National Park, while Sussex accommodations, in the oldest part of the Manor House, can be equipped with additional sofa beds, making them ideal for families.
With a separate seating area, the Master Suite can be conveniently interconnected with a Cosy double room, while the oversized bathrooms of Ockenden Manor's Feature bedrooms add to their spacious and luxurious feel.
Beyond the walled garden, just above the award-winning spa are six stunning Junior Spa Suites with open-plan bedroom and lounges, and roof terraces overlooking Cuckfield Park.
Check in: 3:00 pm
Check out: 11:00 am
Led by award-winning head chef, Stephen Crane, The Restaurant serves some of the finest food in Sussex. It is a beautiful space with far-reaching views over Cuckfield Park – you may like to sit by the fire in the elegant drawing room and enjoy a traditional or 'sparkling' afternoon tea, read the papers in the bar, or head outside to the terrace in the sunshine.
Food provenance is an important aspect of the gourmet offering and the restaurant's devotion to using quality, locally sourced ingredients means it has excellent relationships with many local suppliers. This even stretches to its cellars: located in the heart of Sussex wine country, the hotel is proud to support local wineries who produce some of the finest English sparkling wines.
---
Facilities and Activities
Nine acres of private gardens with terrace and croquet lawn
Fine-dining restaurant
Award winning spa and treatment rooms
Elegant drawing room with open fire
Oak-pannelled bar
Indoor pool with swim through to outdoor heated swimming pool
Nordic walking
Yoga, Pilates and fitness classes
Wellness Retreats; Spa Days and Breaks
---
For the Kids
Between the hours of 10am – 11am and 3.30pm – 5pm, children under the age of 16 are very welcome to enjoy the swimming pools whilst supervised by a parent or guardian. Therapies or treatments are available to those aged 16 or over.
---
Getting There
Ockenden Lane, Cuckfield RH17 5LD, United Kingdom
From north (London Gatwick) follow the M23/A23 south towards Brighton.
Exit A23 on to A272 towards Haywards Heath.
Follow A272 until signposted Cuckfield. Follow road into centre of Cuckfield Village and follow signs to Hotel in Ockenden Lane.
Gatwick
From London Victoria to Haywards Heath takes approximately 45 minutes with a further 10 minute taxi ride to the hotel.
Cosy Room
Cuckfield Room
Sussex Room
Junior Spa Suite
Master Suite
Feature Room
The Elizabethan manor house and state of the art spa are hidden in a pretty Sussex village just a 50 minute train journey from London. Floral arrangements, scented candles and roaring fires, friendly staff and a gorgeous chocolate Lab puppy create a lovely homely atmosphere on arrival.
In contrast to the quaintness of the hotel, the spa building – which also houses six fabulous spa suites – is contemporary in design. The terracotta box-like structure sits against a beautiful backdrop of rolling countryside.
Ockenden Manor Spa
Modern, bright and airy, the spa at Ockenden Manor has a buzzy and welcoming ambience. It's my third visit to the spa in as many years and I notice immediately standards are still high. The spa has a capped membership scheme so it doesn't get too busy – even at lunchtime there's still plenty of space and spa and facilities are clean and well maintained.
The glass encased reception area and spa cafe looks over the indoor-to-outdoor infinity pool, indoor and outdoor hot tubs and various relaxation areas. I'm pleased to see that the refreshment areas dotted around the spa now not only serve infused waters and herbal teas – including Ockendens' very own concoction – but also Nespressos!
Facilities in the spa are plentiful and include a wonderfully aromatic steam room – perfect for my looming cold – a roomy sauna, experience showers and a tranquil rain walk. Treatment rooms span the first floor alongside a nail bar, relaxation areas and Isopod rooms. There's also a spa terrace with a fire pit and hypnotic countryside views.
The Treatment
The Awakening Floatation begins with a 30 minute session in the Isopod – an egg shaped, blue-hued bath, filled with salt water and minerals that allow you to become weightless and float around the pod. You can close the lid of the pod if you want the complete experience – or if you're slightly claustrophobic, like me, you can leave it open. The Isopod room is candle-lit, and soothing music is played, so either way it's a very relaxing experience. If you let yourself float in to the zone it's virtually impossible not to relax.
Flotation experiences are thought to be beneficial both physically and mentally. The pressure of gravity is taken off joints and muscles so it's good for any injuries or osteo problems – and your body is put in to a high state of physical relaxation to reduce stress and tension. I have to concur – my back felt loser and mentally I felt way less tense.
The treatment continues with a 45 minute 'Five Element Hot Oil Acupressure Scalp Massage' which works with chakras (energy channels) to cleanse and clear the mind. The over all ritual is a very spiritual experience and I'd definitely recommend it if you're feeling stressed or anxious.
The combination of the Isopod and massage gives you a chance to escape the outside world for a couple of hours, be mindful and let go. I actually felt noticeably energised and clear a few hours after the experience.
To Stay
Ockenden Manor is part of the Historic Sussex Hotel group – a family fun business – and all rooms are lovingly named after family members past and present. I stayed in Clara, one of six contemporary Spa Suites that are housed in the spa building.
The spacious suites are stylish, airy and bright with a seating area leading to patio overlooking the countryside and a fabulous open plan bathroom with a freestanding tub and walk in monsoon shower. Suite highlights include a Nespresso machine, a mini bar and plenty of Temple Spa products.
To Eat
As with most of the key team at Ockenden Manor, award winning chef Stephen Crane has been with the hotel and at the helm of the restaurant for more than fifteen years. His creative and celebrated tasting and a la carte menus are both eye and taste pleasing.
There's also a really great and varied dedicated vegetarian menu – with lots of vegan choices available. I chomped on a moreish white onion soup with truffle croutons, and a delicious herb gnocchi. The desert menu was totally tempting but i'd been greedy with homemade bread to start and my tummy was full to the brim.
You can also take lunch in the spa cafe where healthy salads and juices are served up.