OCÉANO Health Spa Hotel & F.X. Mayr Centre
Tenerife, Spain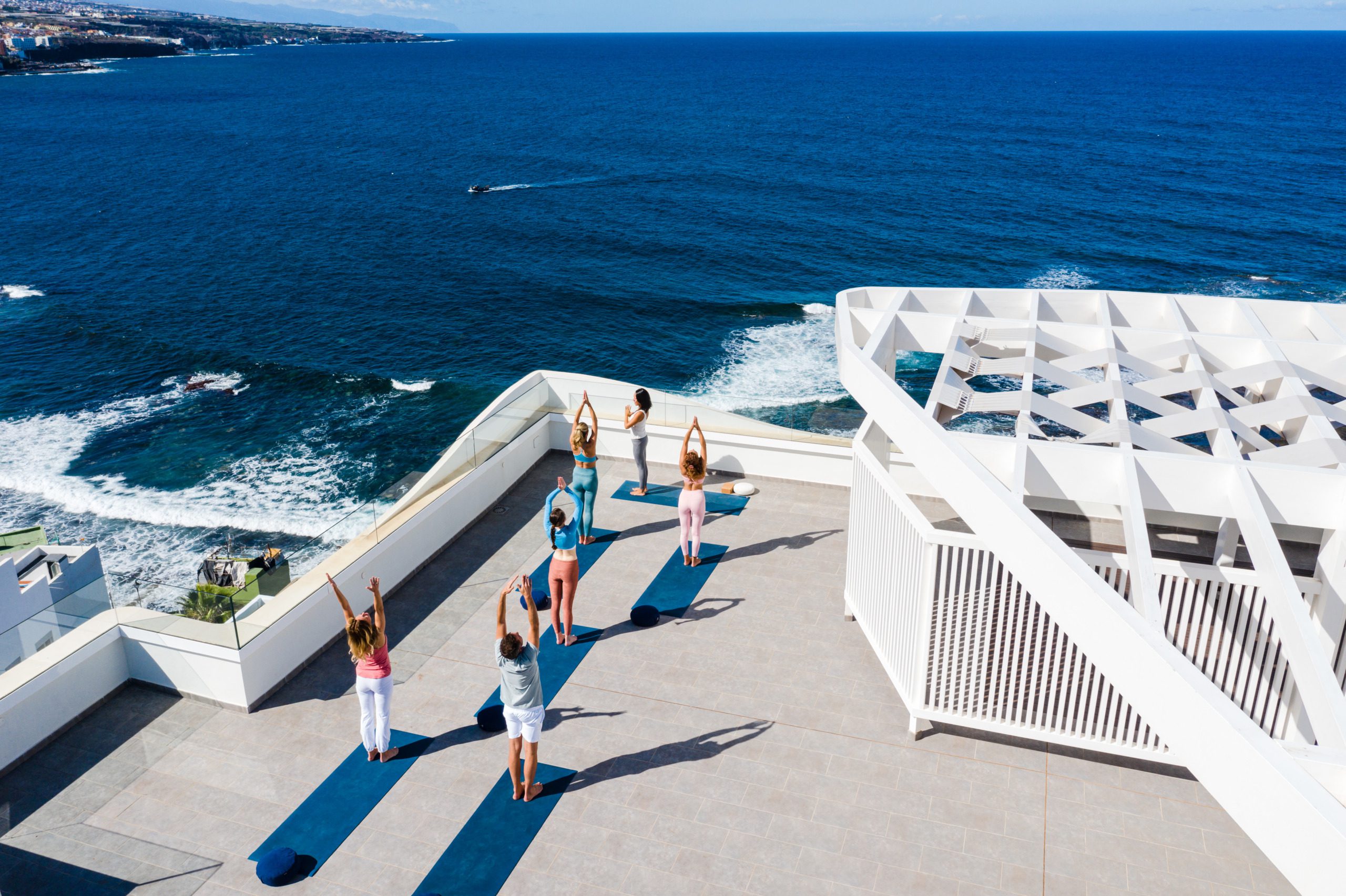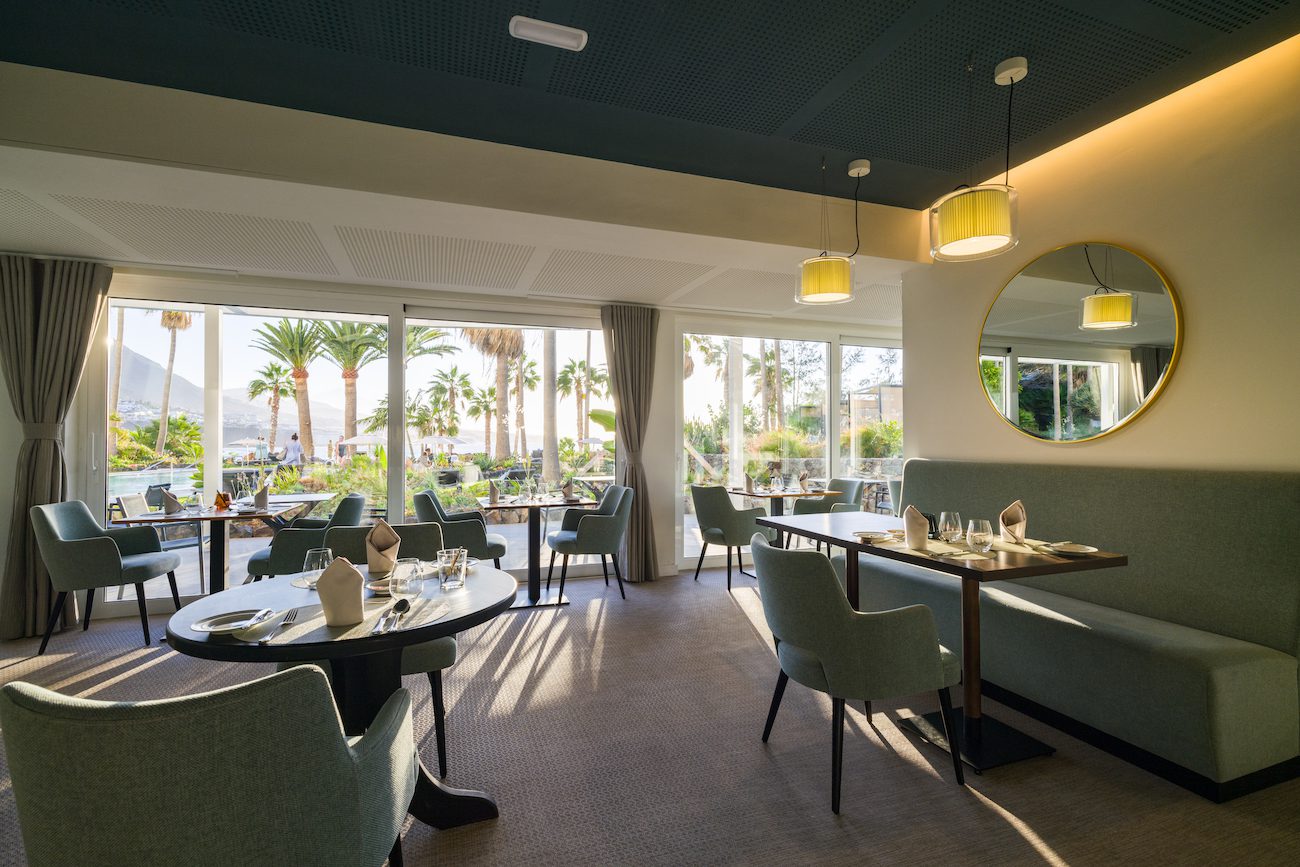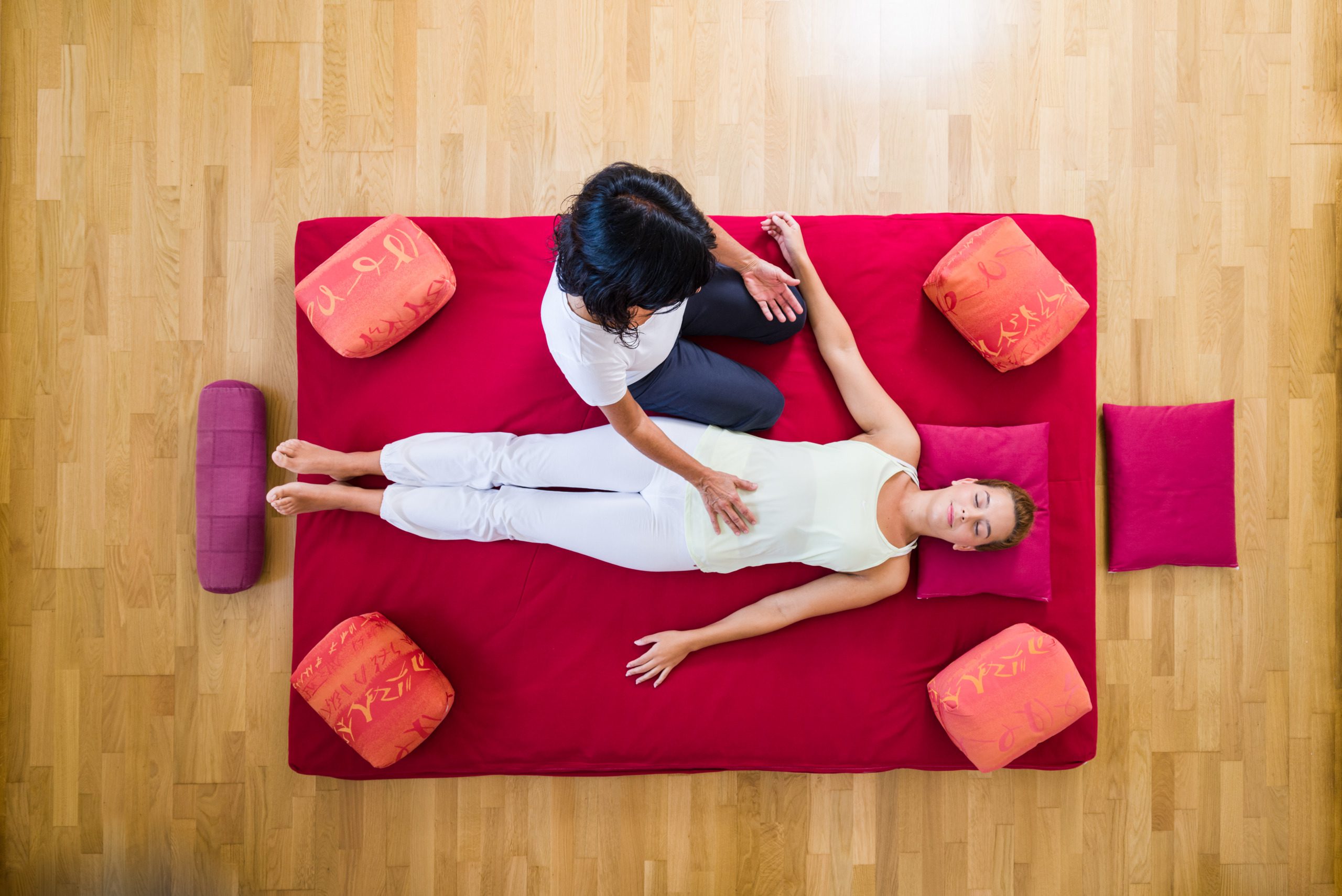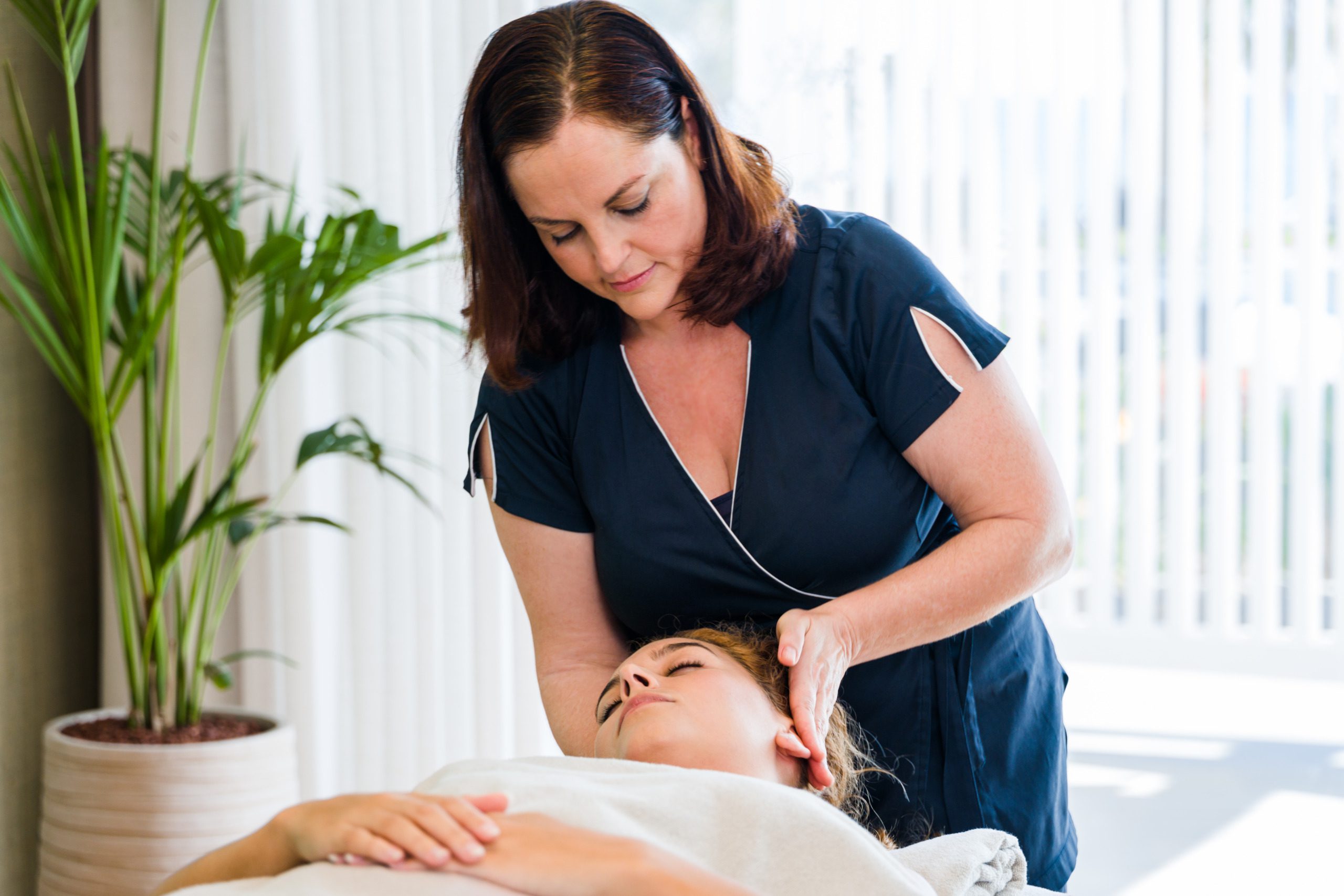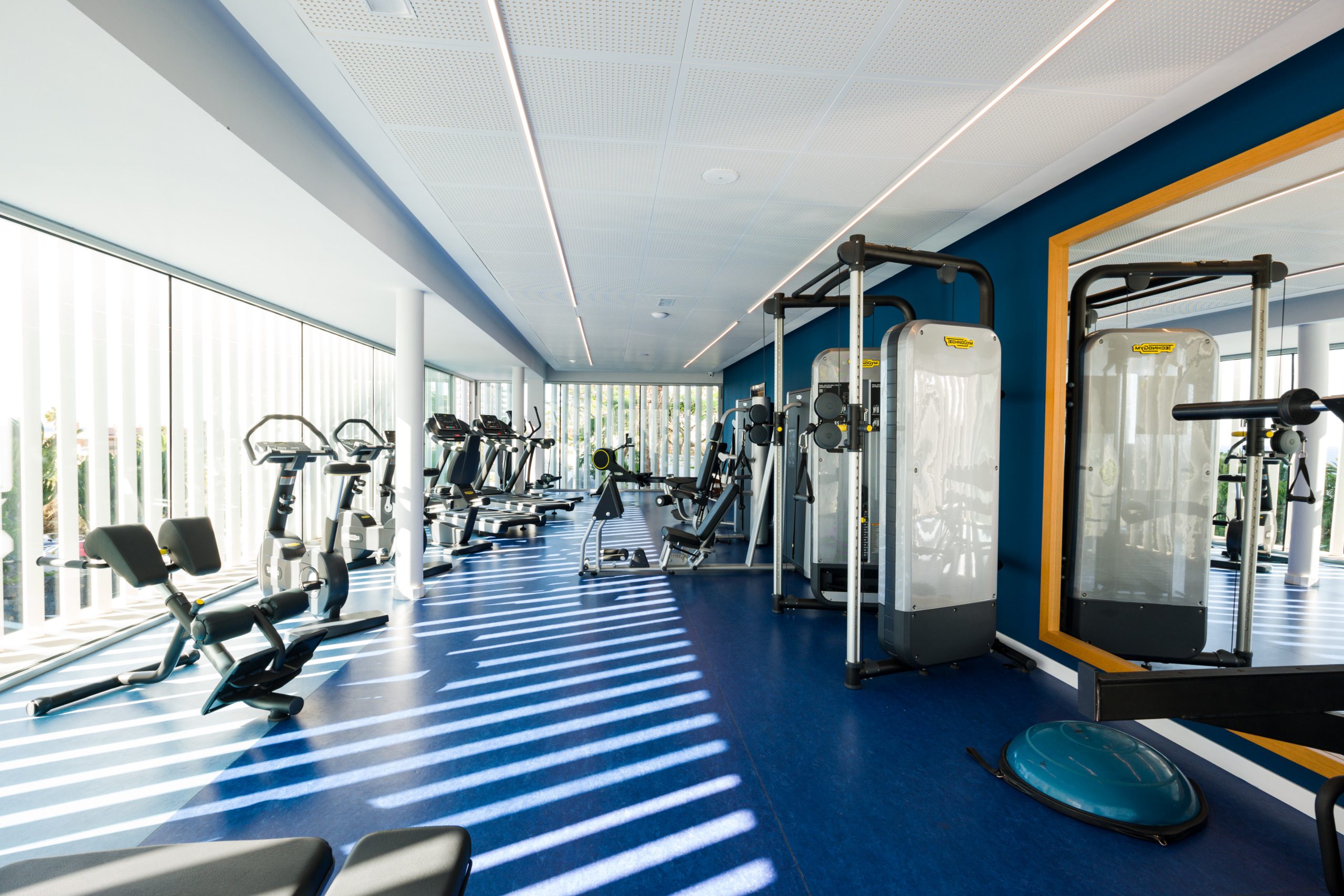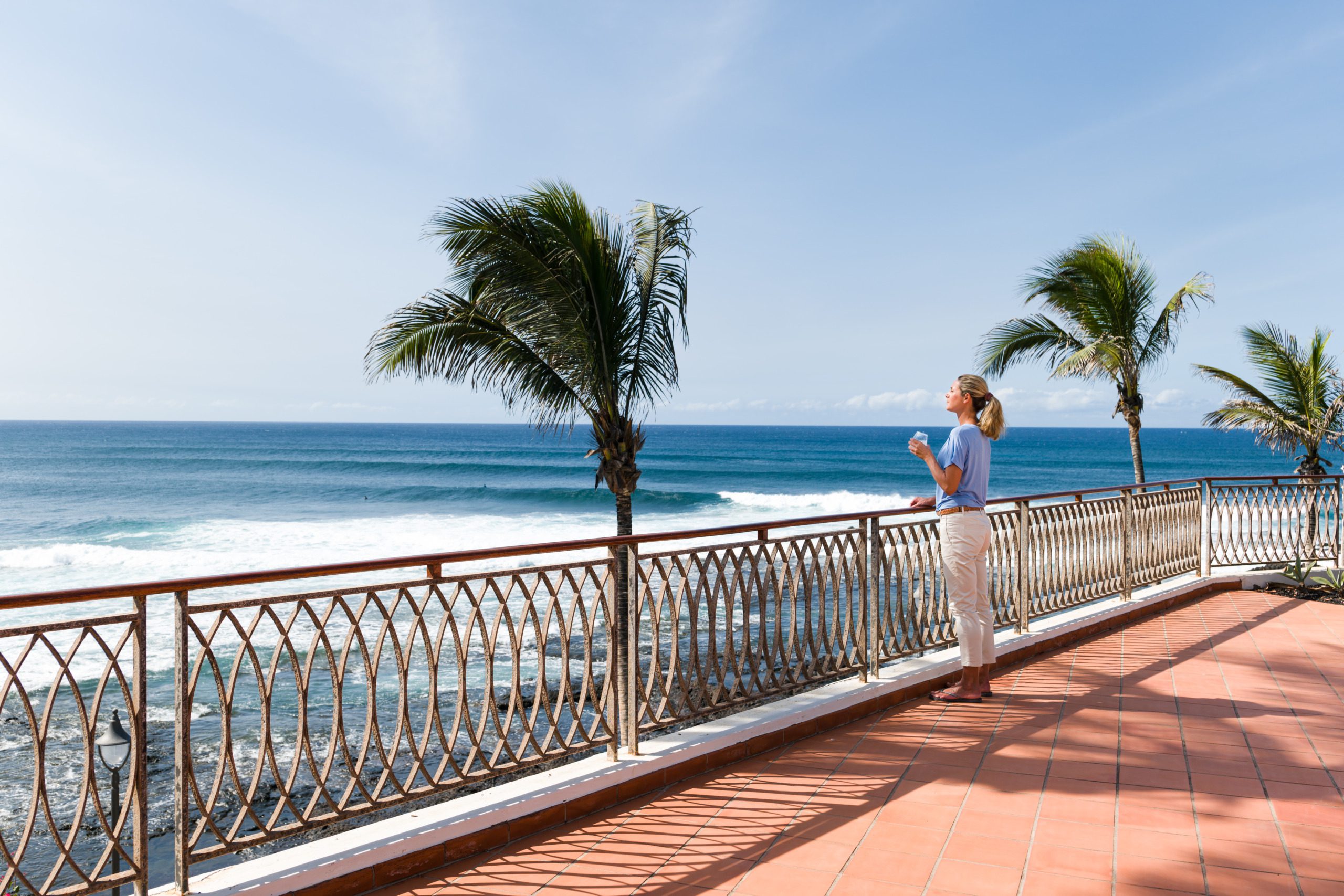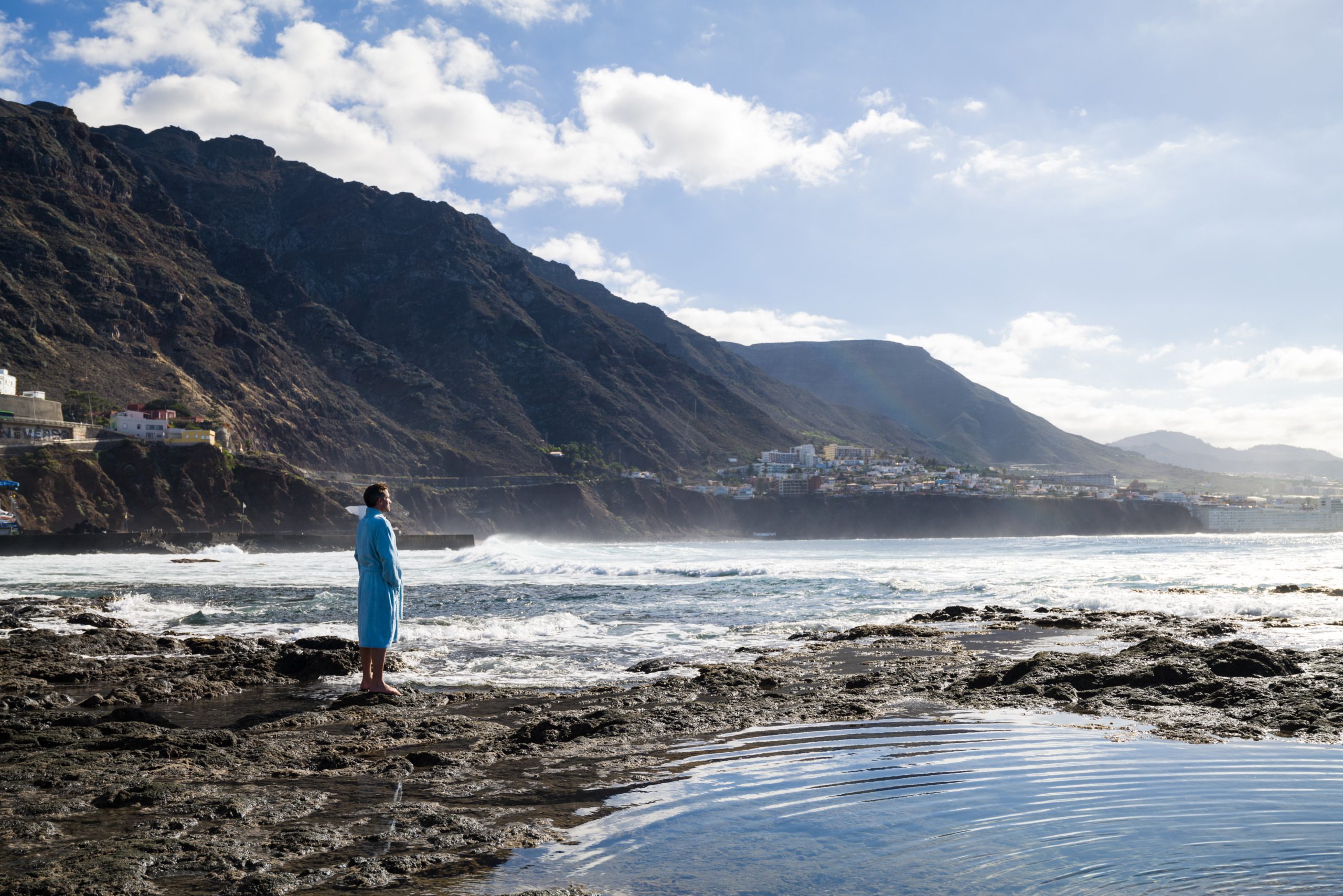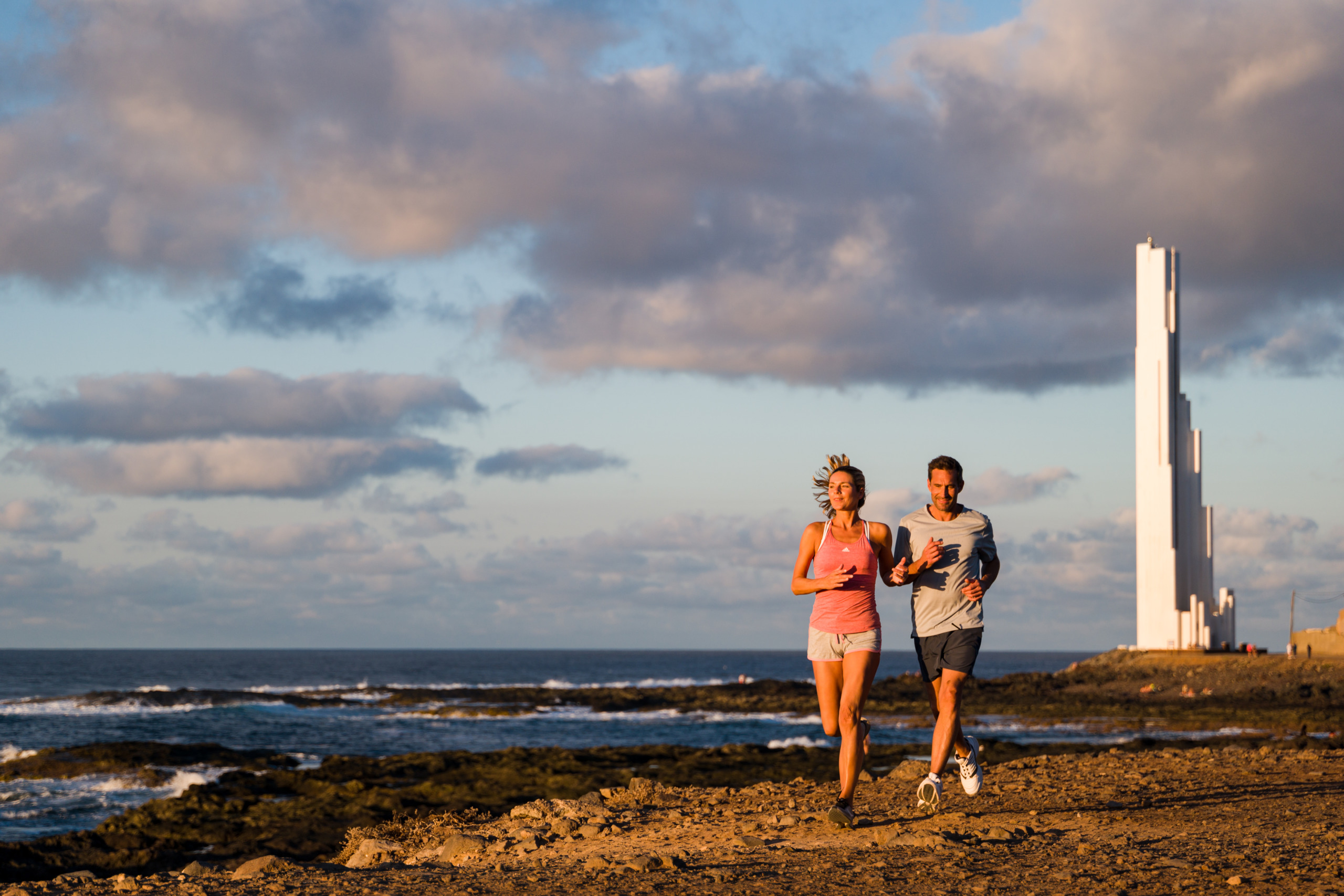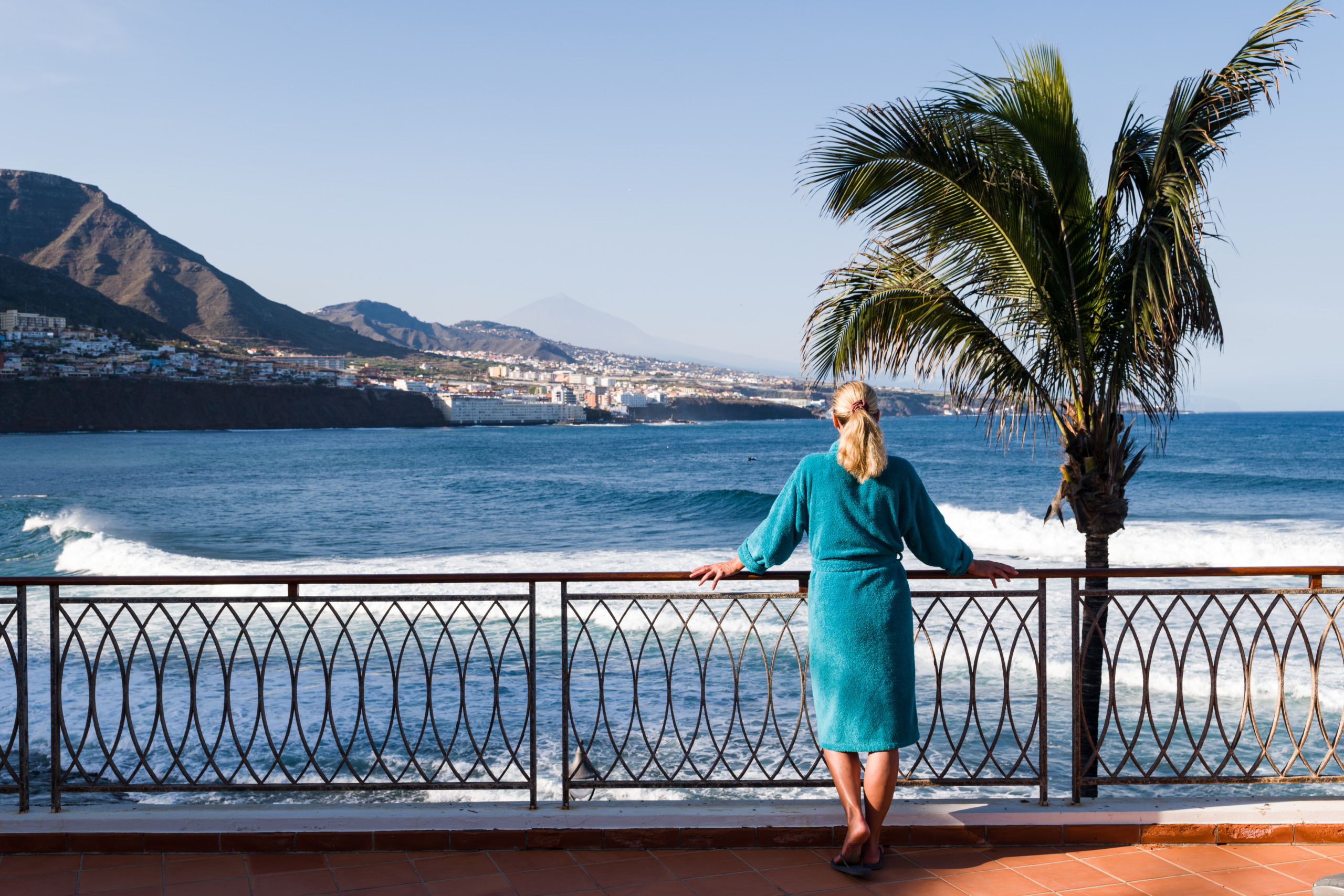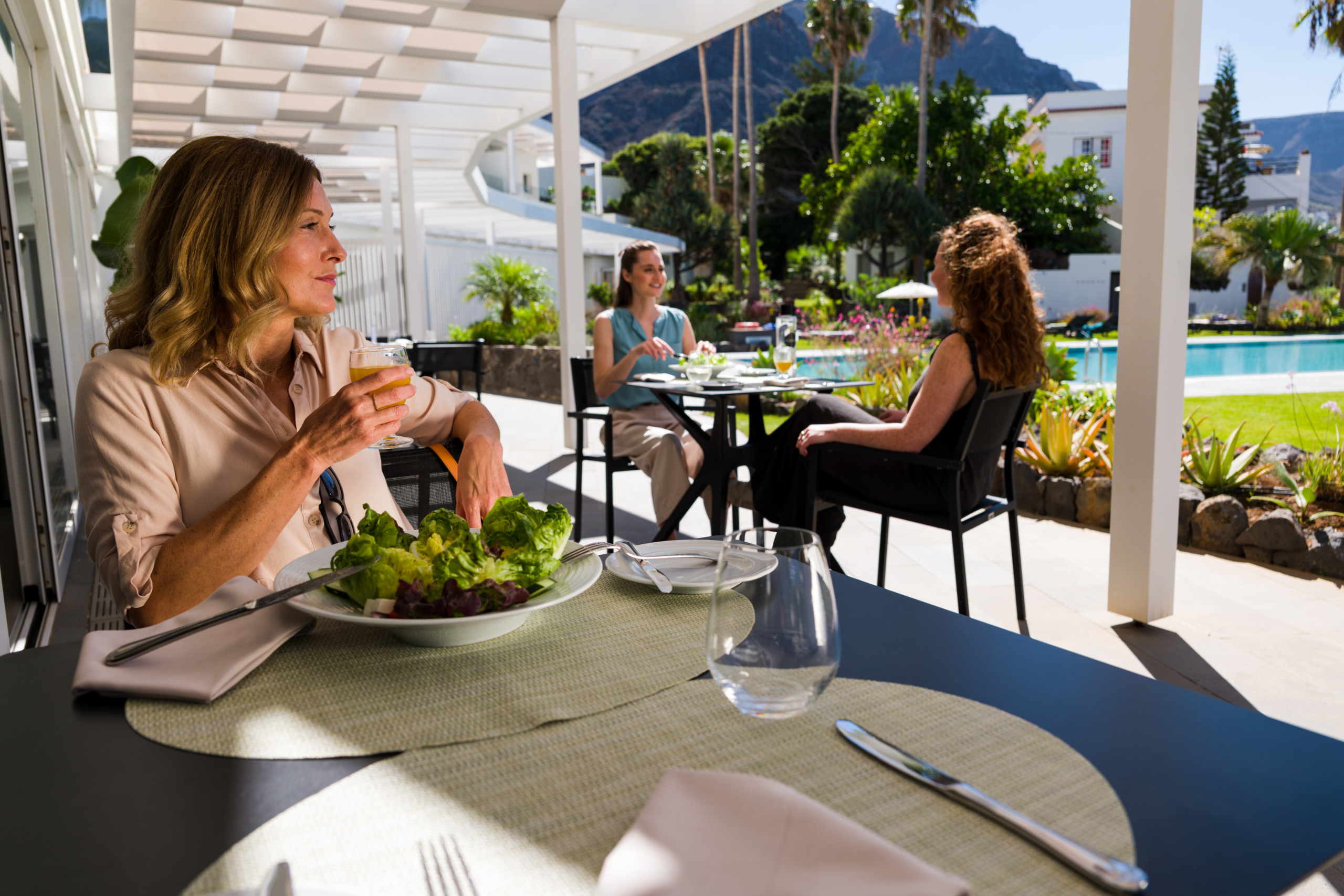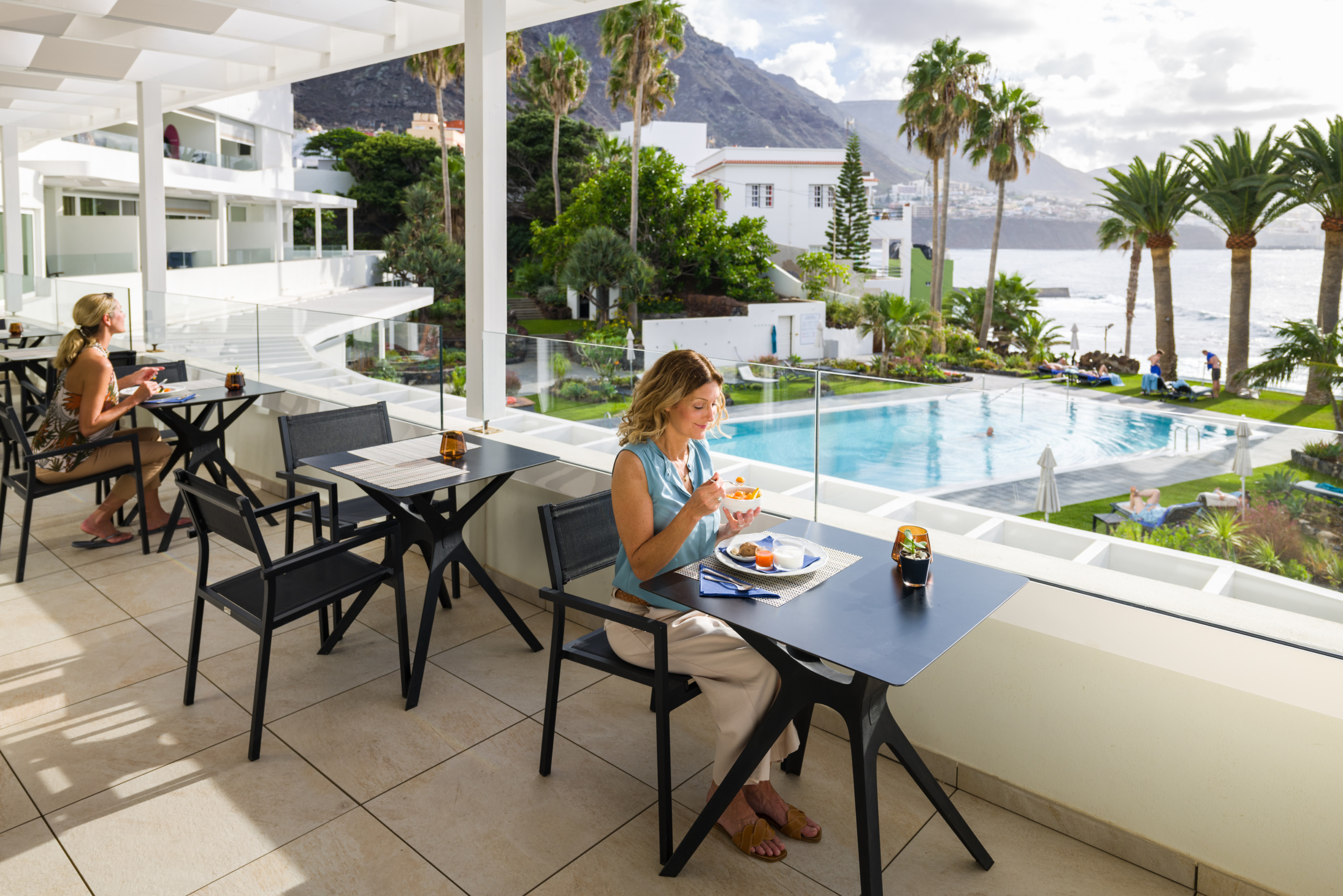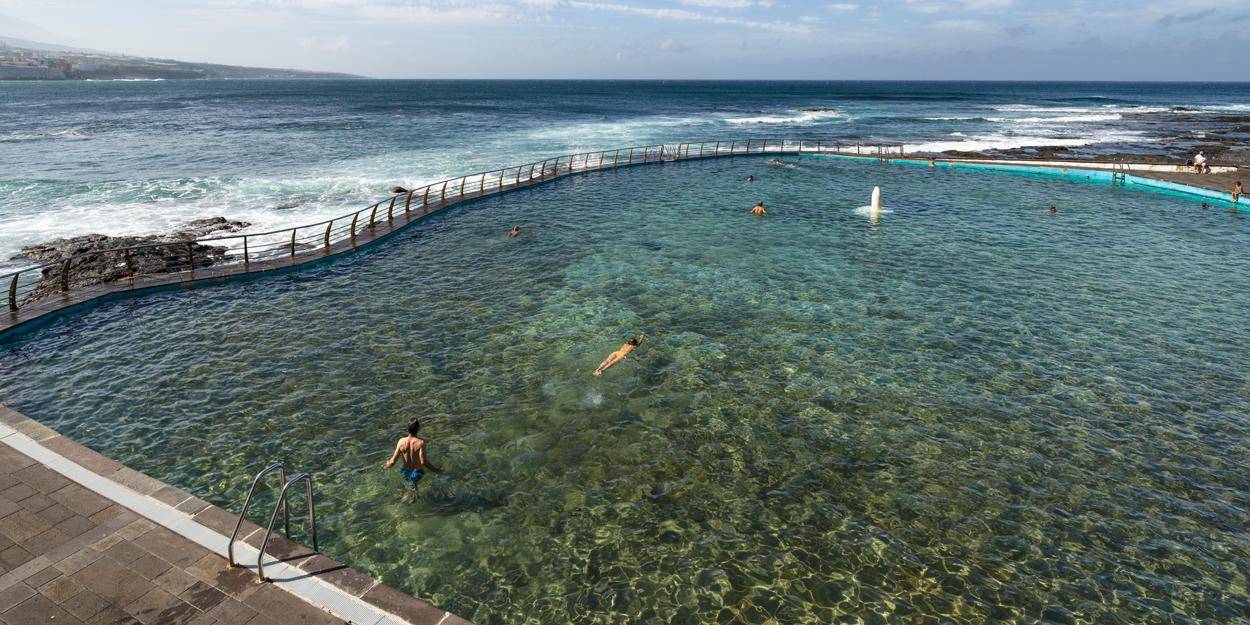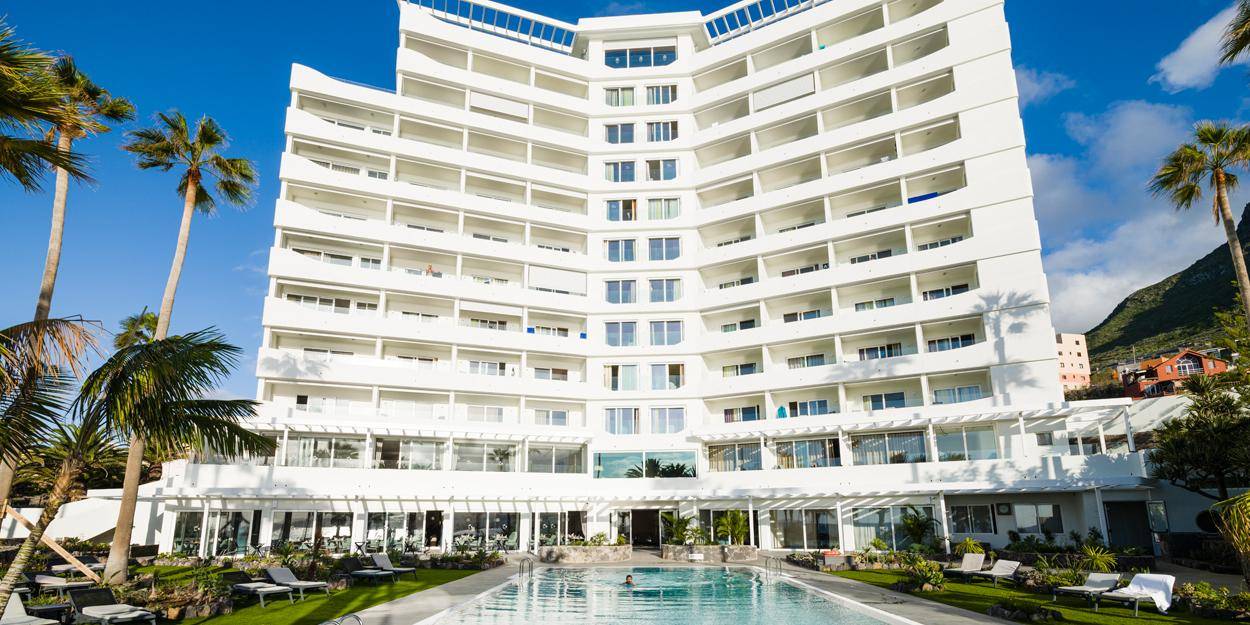 Price Guide
Features
Couples
Destination Spa
Detox
Going Solo
Medi Spa
Retreat
Wellness
Spa
Hydrotherapy
Medi-Spa
Pool
Spa Café
Thalassotherapy
Thermal Facilities
To Do
Cycling
Gymnasium
Hiking/walks
Meditation
Personal training
Pilates
Pool – Indoor
Pool – Outdoor
Yoga
OCÉANO Health Spa Hotel is located at the foot of the Anaga Mountains in Tenerife, with stunning views over the bay of Punta del Hidalgo. Dedicated to the wellbeing and health of its guests, the hotel offers a choice of 96 modern rooms which serve as a base for each guest's journey into wellbeing.
Drawing upon a wealth of medical and holistic expertise, the spa's expert team have curated journeys to address specific aims, from strengthening the immune system, healing the gut, improving balance, controlling weight and pain reduction to stress management and natural beauty enhancement.
An adjacent F.X. Mayr Centre offers the naturopathic benefits of the F.X. Mayr method, which focuses on a holistic view of the human being to optimise the metabolic and immune system using a broad spectrum of therapeutic approaches.
Health Spa & F. X. Mayr Centre
Health Spa & F. X. Mayr Centre
The OCÉANO Health Spa is a spacious refuge for wellness and health focused around the energy and healing properties of the sea, which can be enjoyed directly in front of the hotel as well as in a seawater swimming pool and a rejuvenating thalasso pool.
Several saunas, plunge pools and relaxation zones, a steam bath and an infrared cabin invite you to deeply relax, with a rooftop terrace and lounge 50m above the sea that also hosts yoga classes. Healthy movement is ensured in a Technogym-equipped Centre of Healthy Motion fitness space.
Therapeutic treatments on offer range from physiotherapy and osteopathy to lymphatic drainage and shiatsu massage. Detox rituals include cupping, a liver compress and a moxa treatment, while a selection of classical and specialist massages are also available. Specially developed thalasso treatments harness the antiseptic, muscle-relaxing and pain-relieving properties of seawater, while a menu of Ayurveda-inspired treatments is complemented by medical therapies that incorporate everything from bloodletting to acupuncture.
OCÉANO Health Spa programmes are tailored to treat guests individual needs. With a focus on 'feel-good weight', increasing your personal fitness, mobility, healthy sleep, diet or the relief of ailments – the Health Spa programmes will help you find the right building blocks for lasting regeneration and a new life energy.
Aiming to offer guests high-level sustainable preventive and regenerative medicine for their body, mind and soul, OCÉANO Health Spa Hotel also offers the chance to experience and authentic F.X. Mayr cure in a dedicated villa next to the hotel. The F.X. Mayr Centre is a seaside hideaway that provides calm surroundings for those following a choice of Classic, Active and Detox F.X. Mayr programmes.
Mayr Medicine focuses on therapeutic fasts to rest the digestive tract. Following sensitive diagnostics, clients are guided through a process of rest, cleansing, education, substitution, sport and personal balancing. Switching the body into recovery mode aims to allow self-healing and the development of a new lifestyle rhythm.
Spa Facilities
F. X. Mayr Center
Beauty Spa
Seawater pool – outdoor
Thalassotherapy pool – indoor
Finnish sauna 90 °C
Bio sauna, sanarium 50–60 °C
Steam bath, caldarium
Infra-red sauna, 35–40 °C
Cold water plunge pool, ice bath
Treatment rooms
Yoga Spaces (Indoor Yoga room + outdoor rooftop)
A total of 96 rooms and suites are decorated in warm colours, furnished with high quality materials and include every amenity. Their serene ambiance presents the perfect atmosphere in which to relax and recuperate.
Single rooms are available with a French balcony or a balcony as well as direct or side sea views. Superior, Design and Ocean double rooms offer combined living a sleeping areas with seating an escritoire and sea views.
At 72-80sqm, Design and Ocean suites provide generous space for longer stays, while Design apartments have two bedrooms, parquet floors and a separate living area.
Check in: 2:00 pm
Check out: 11:00 am
The cuisine at OCÉANO is fresh, light and creatively prepared using local products such as fish and seafood fresh from the Atlantic, fresh fruit from local gardens and local specialities such as Canary goat cheese.
With a pleasant breeze and delightful terraces to the garden and the pool, Restaurant La Marea provides an exceptional breakfast buffet, a selection of salads and light meals for lunch and a superlative three-course menu in the evening.
A visit to the Ocean 11 rooftop lounge and terrace at sundown is the perfect opportunity for a relaxing sunset aperitif.
For those taking an F.X. Mayr programme, a dedicated F.X. Mayr restaurant serves dishes from a fasting menu amid calm and therapeutic surroundings.
---
Getting There
C. Océano Pacífico, 1, 38240 Punta del Hidalgo, Santa Cruz de Tenerife, Spain
Tenerife North is 20 km to the hotel.
Tenerife South (the international airport) is about 80 km.
Airport transfers can be arranged.
Single Room
Superior Double Room
Design Double Room
Ocean Double Room
Design Suite
Ocean Suite
Design Apartment