La Réserve & Nescens Spa, Geneva
Geneva, Switzerland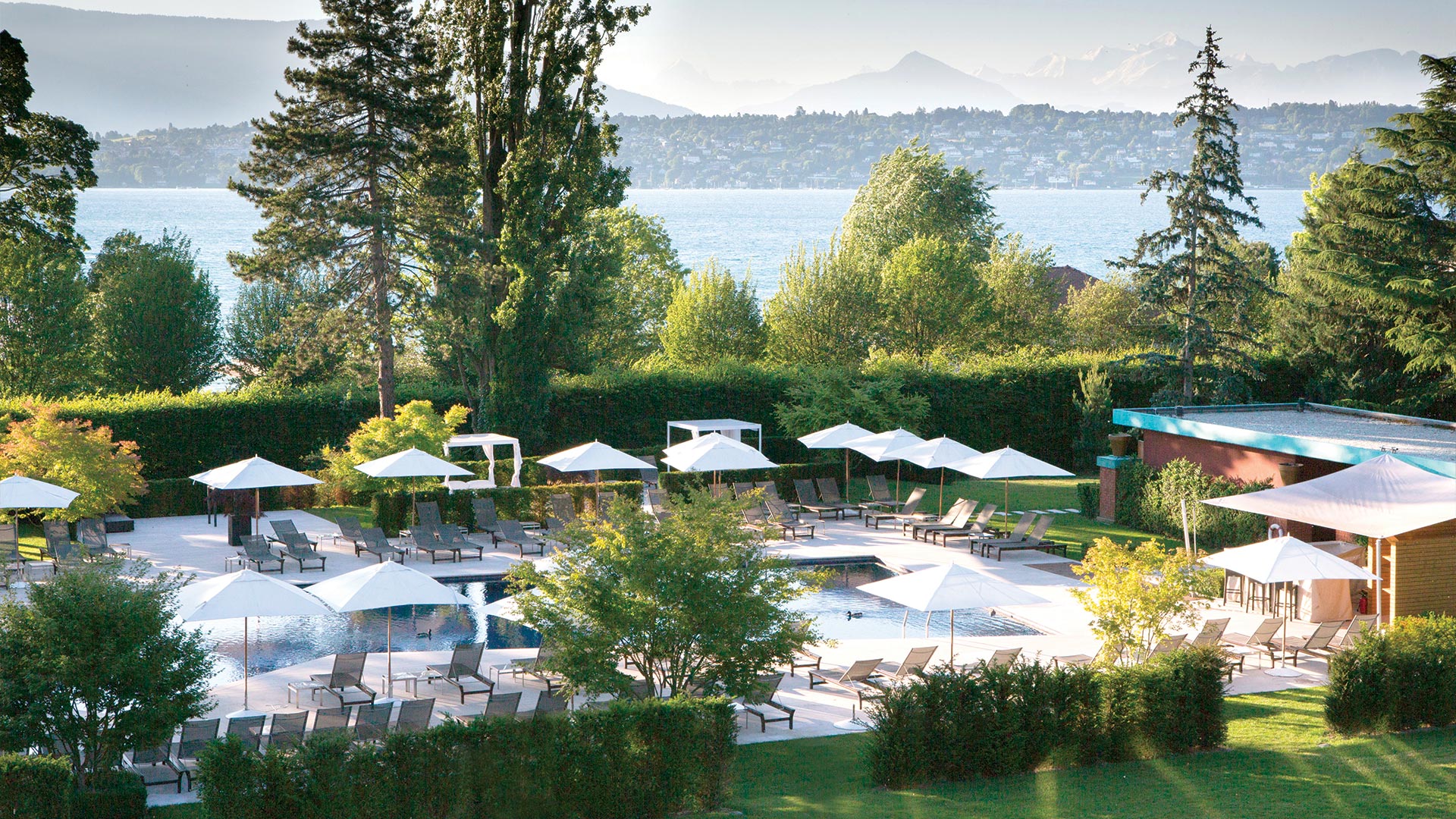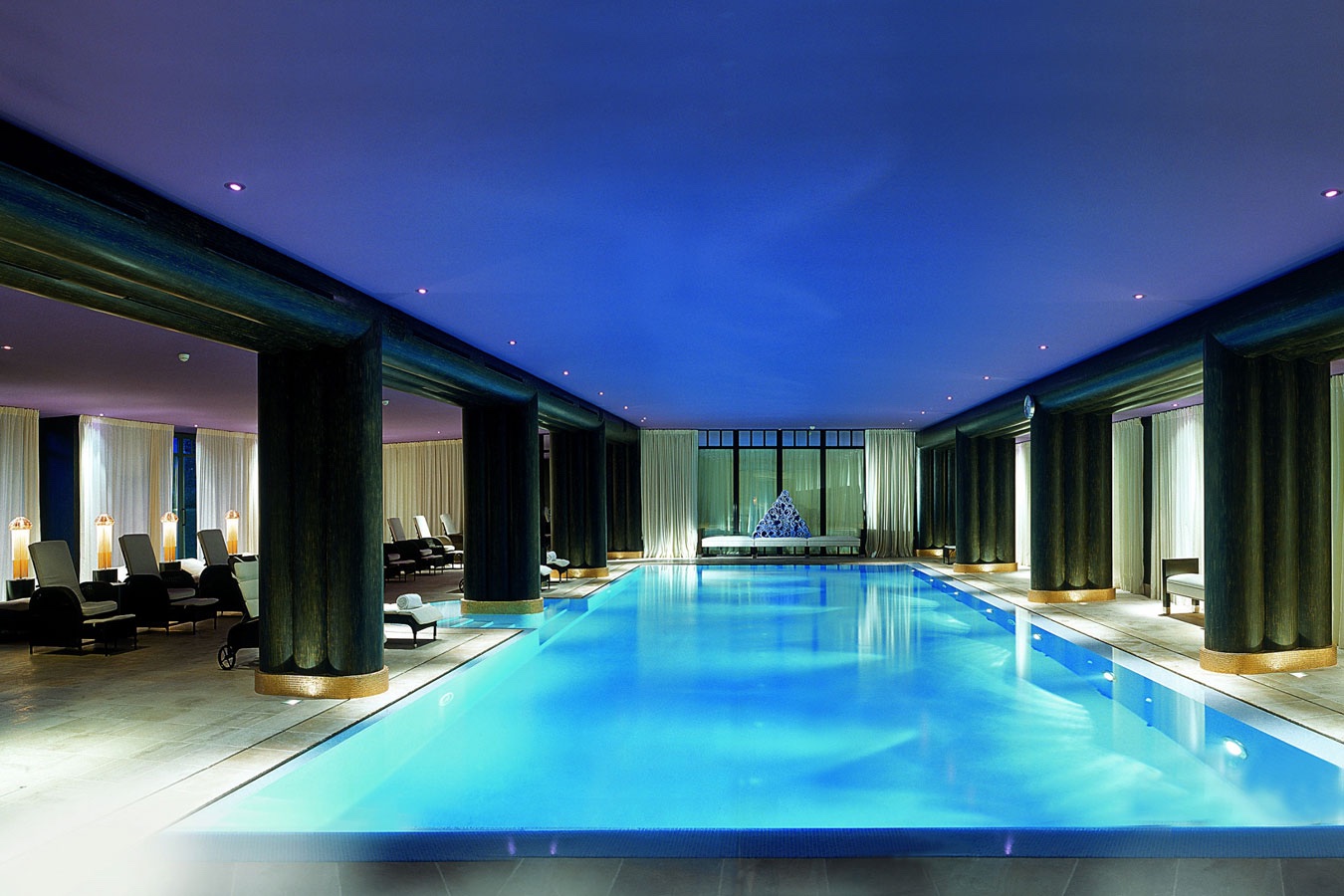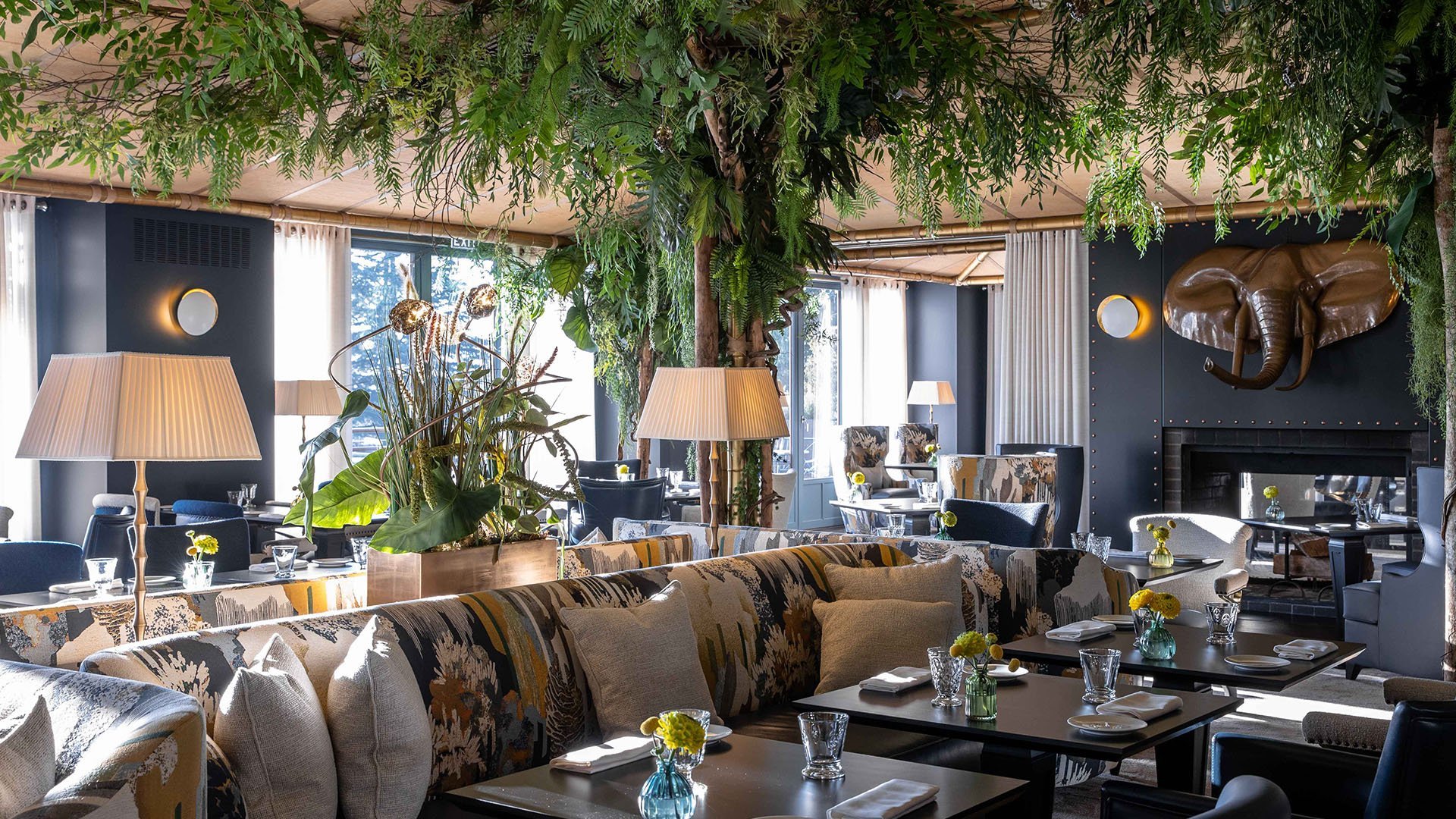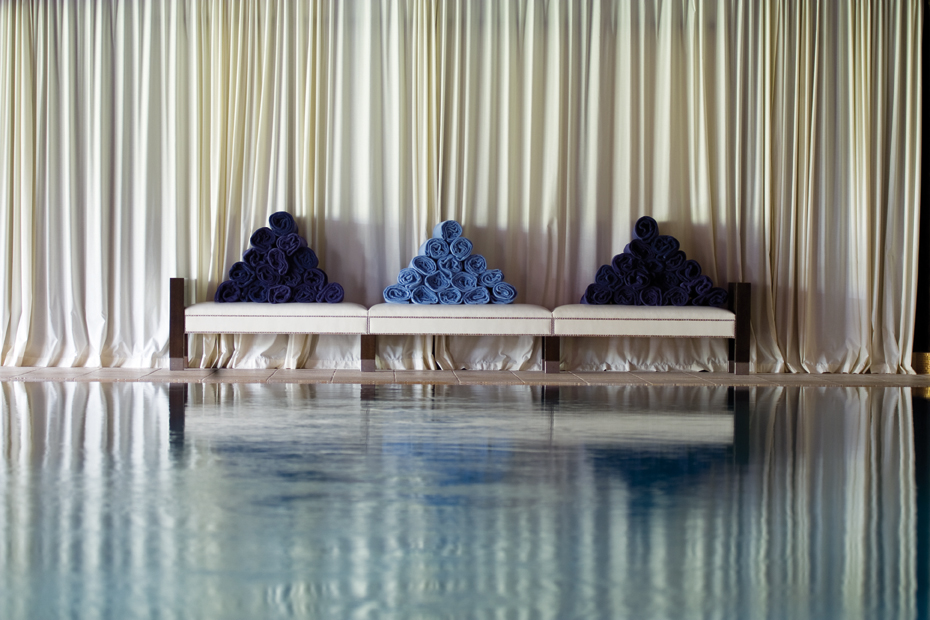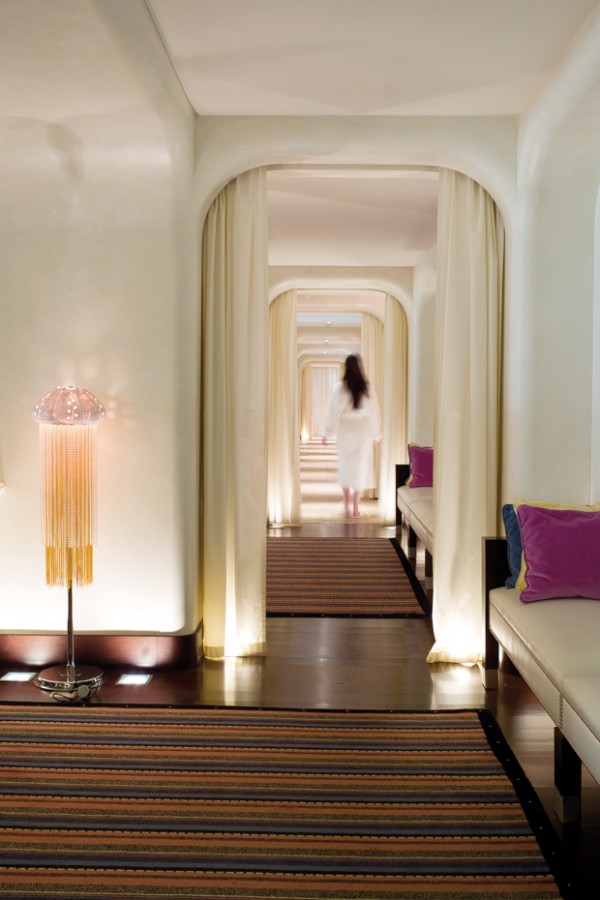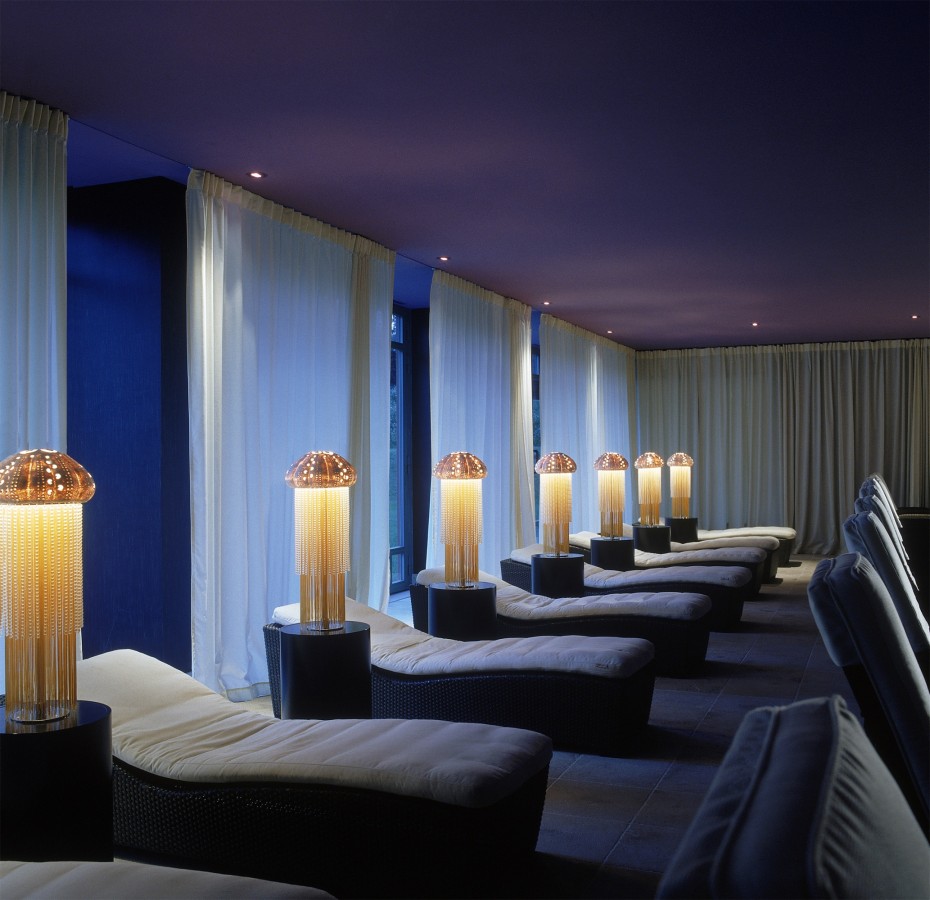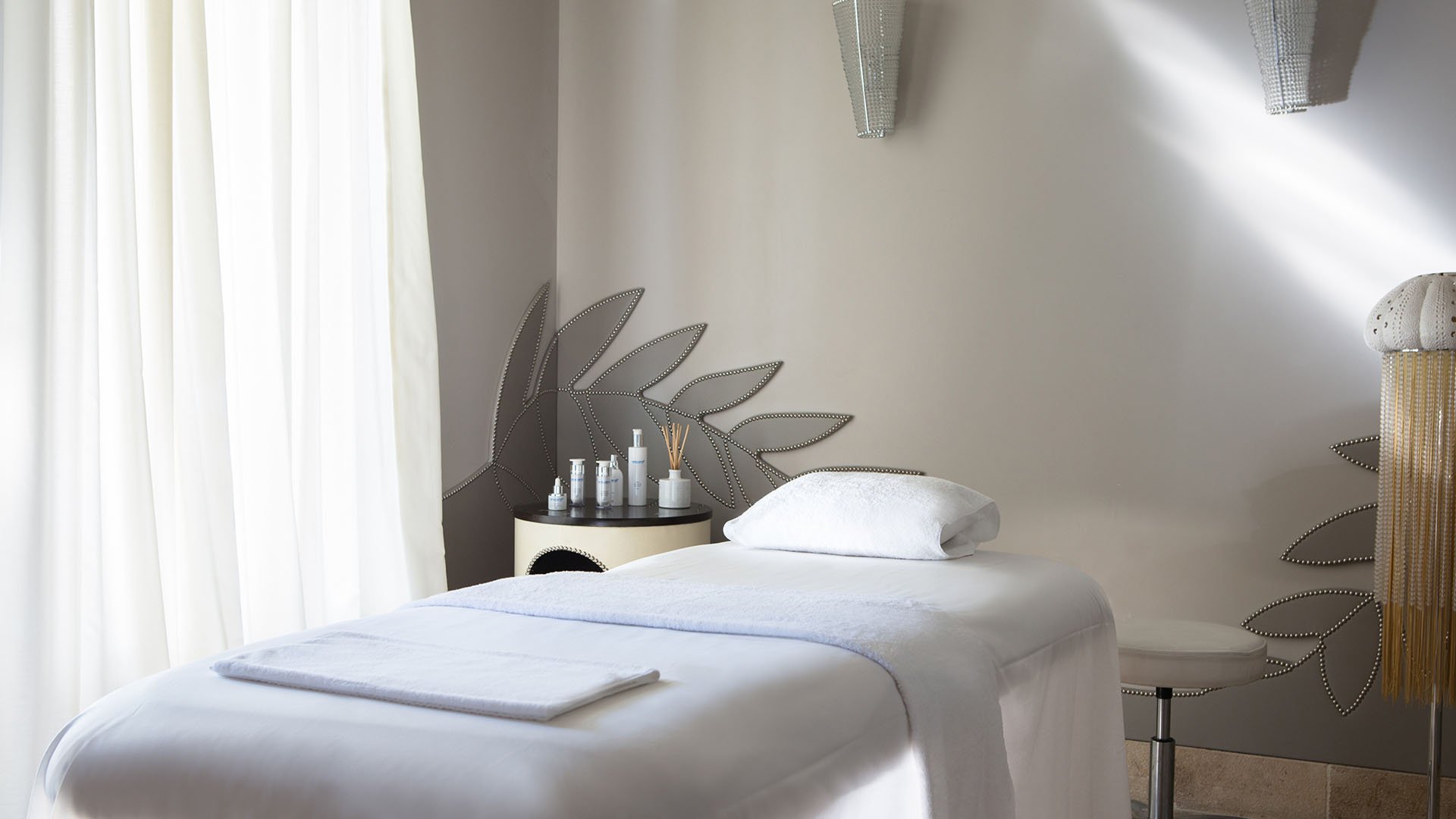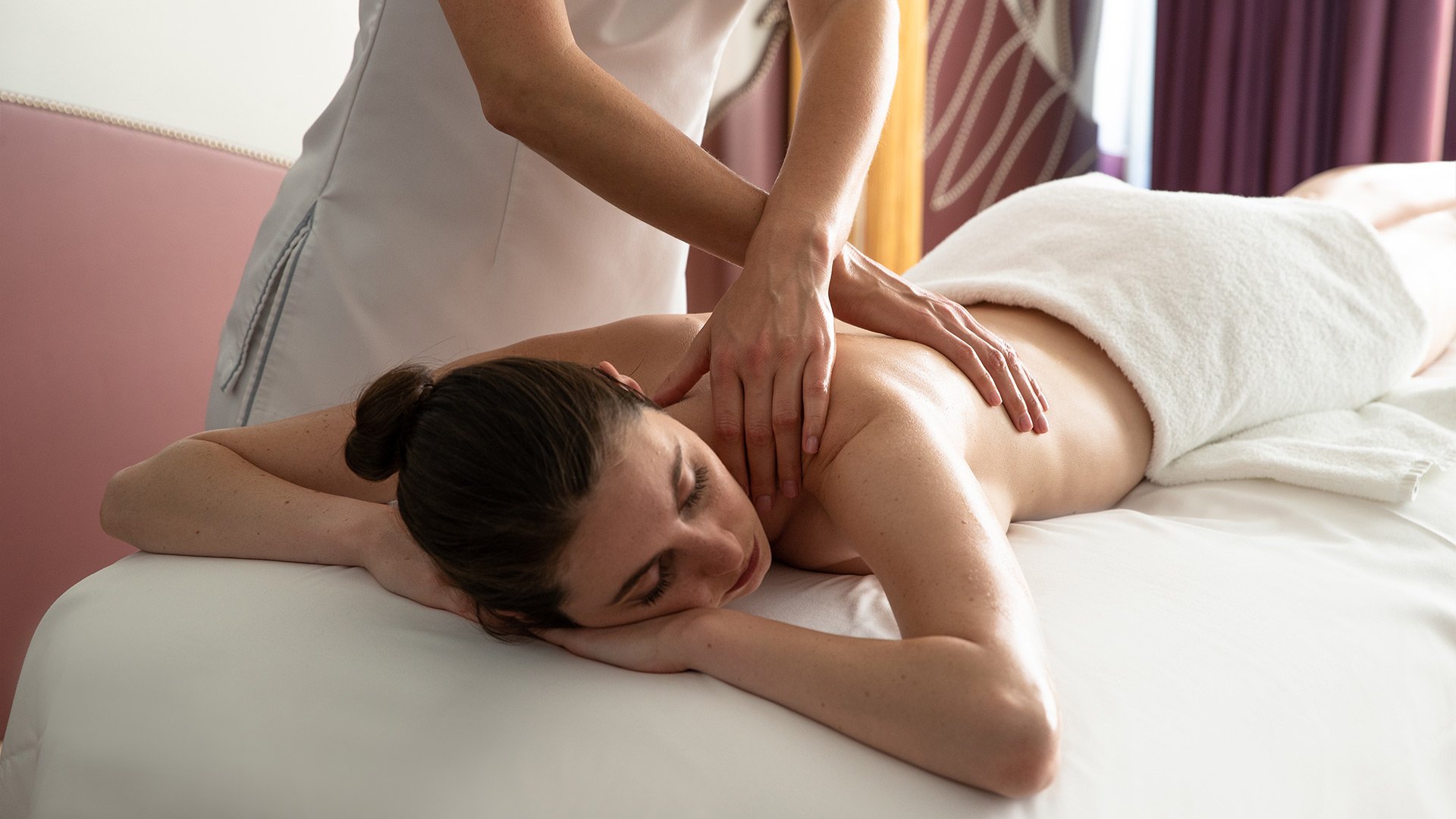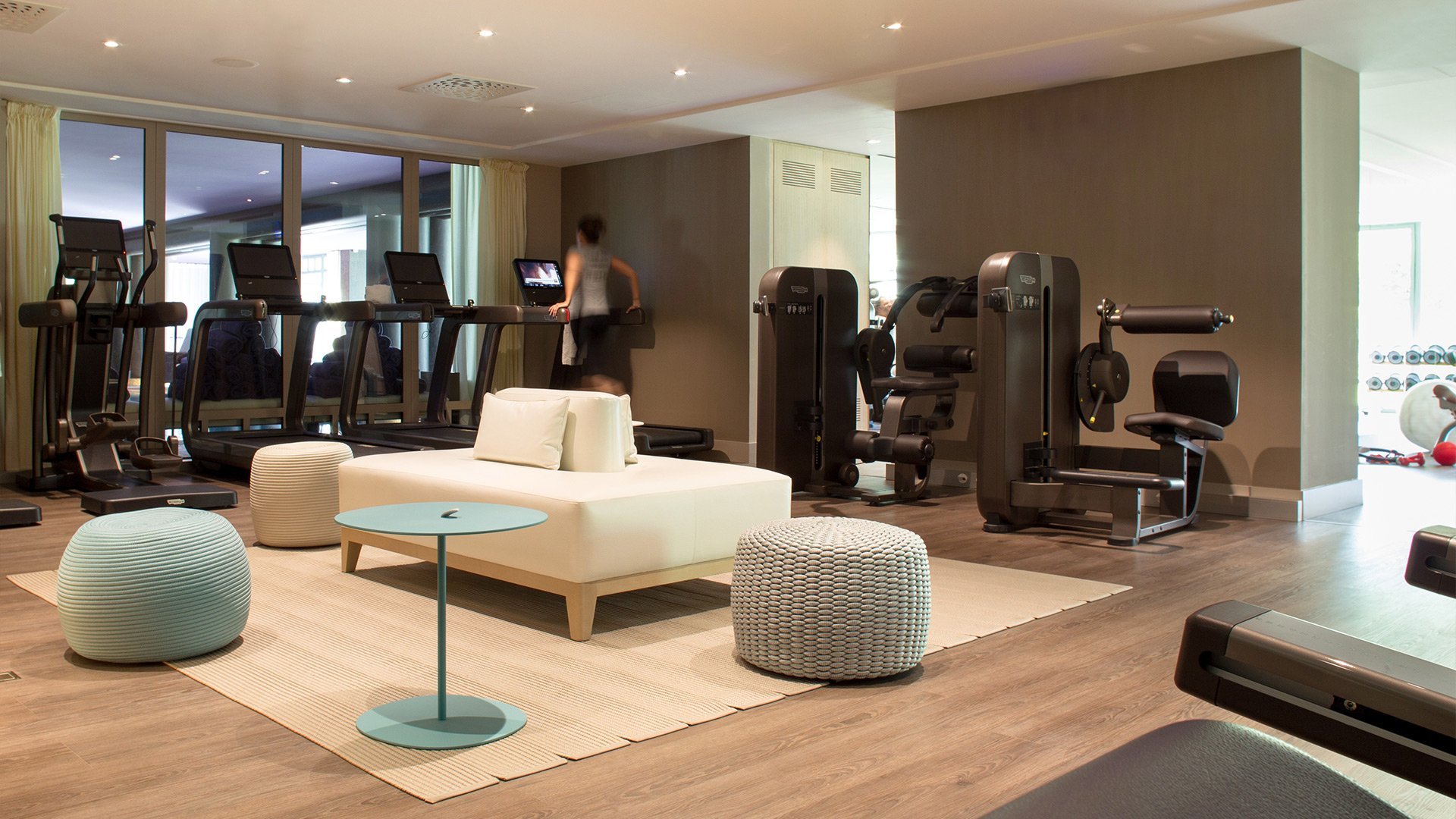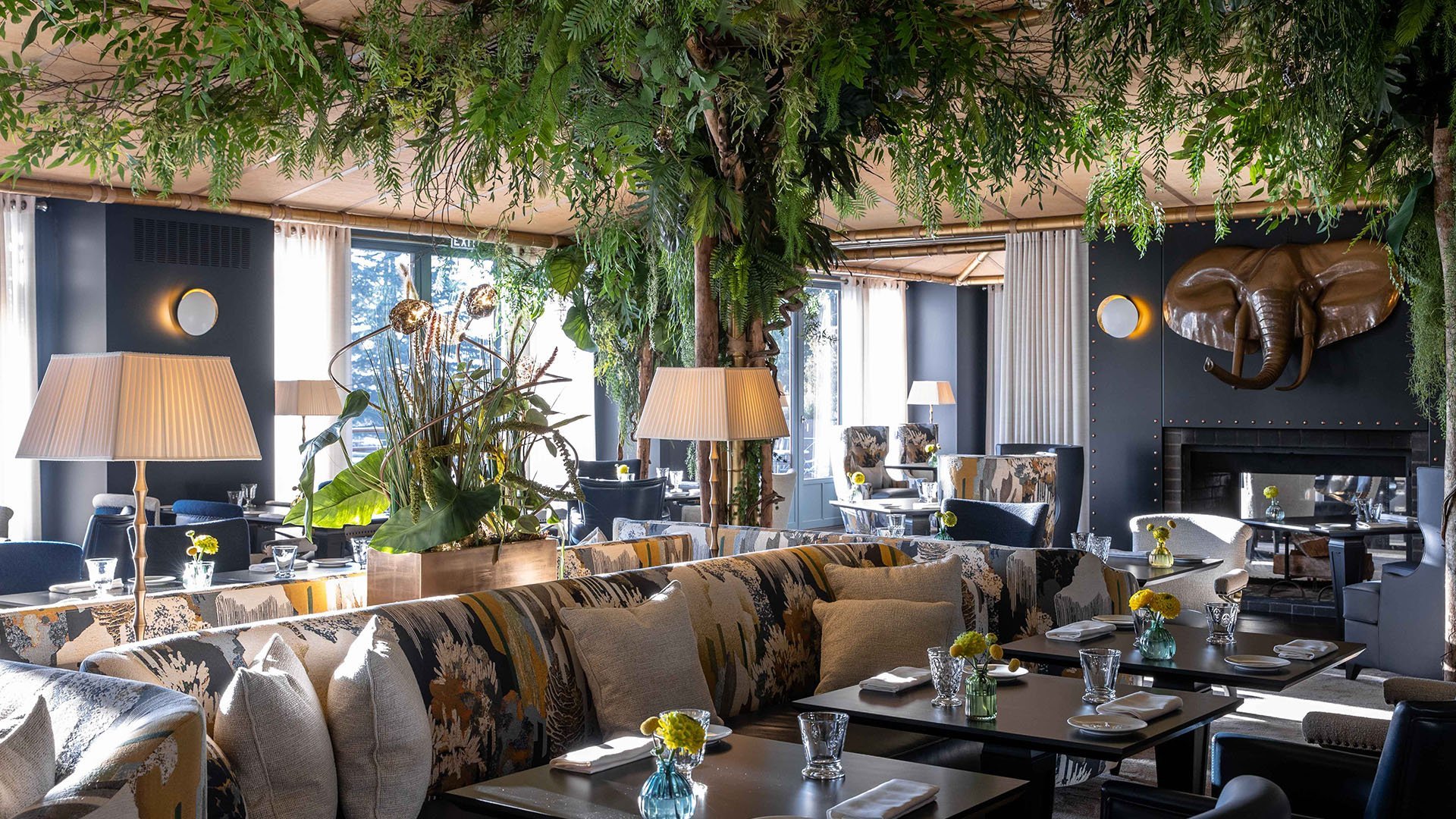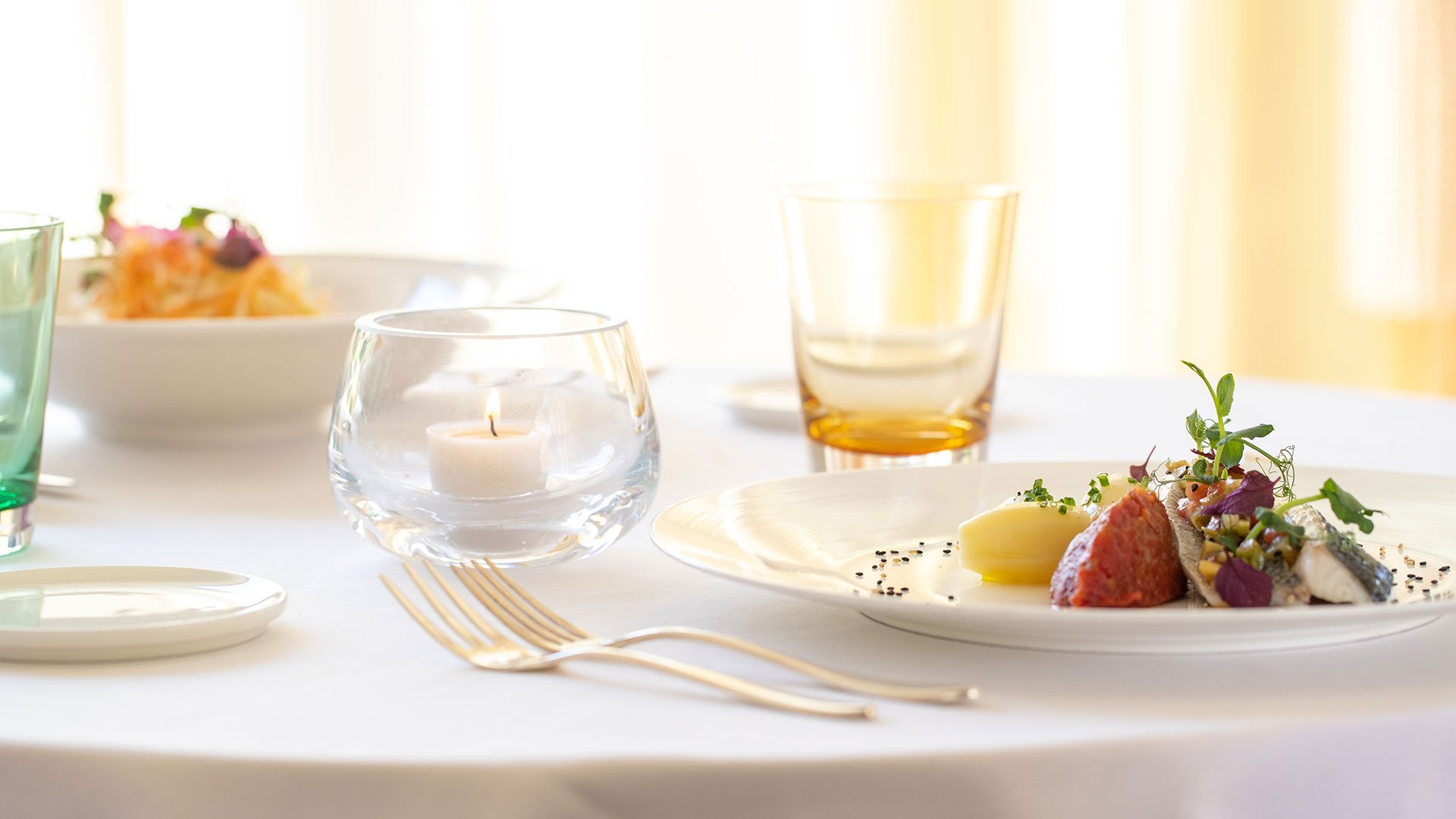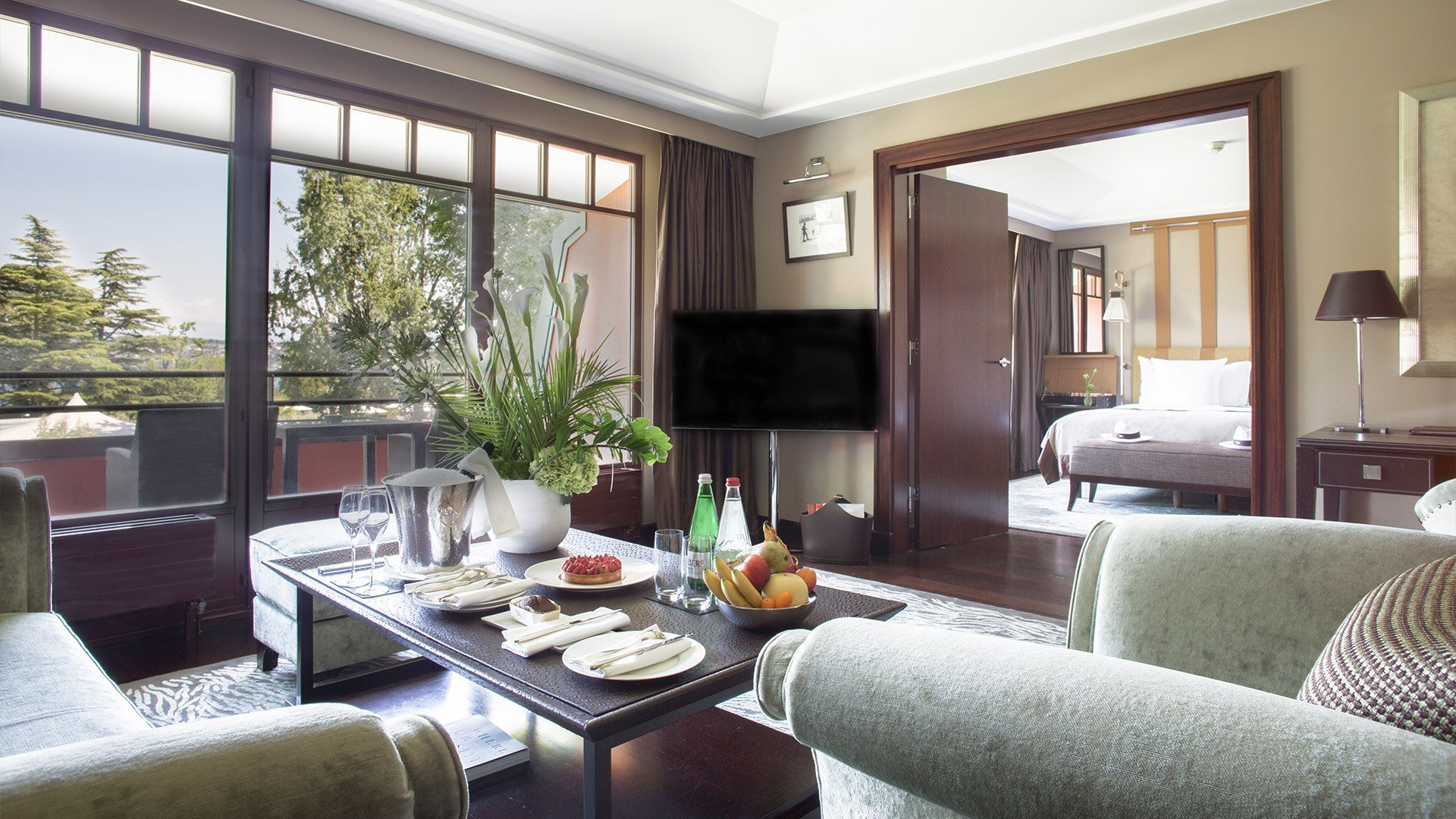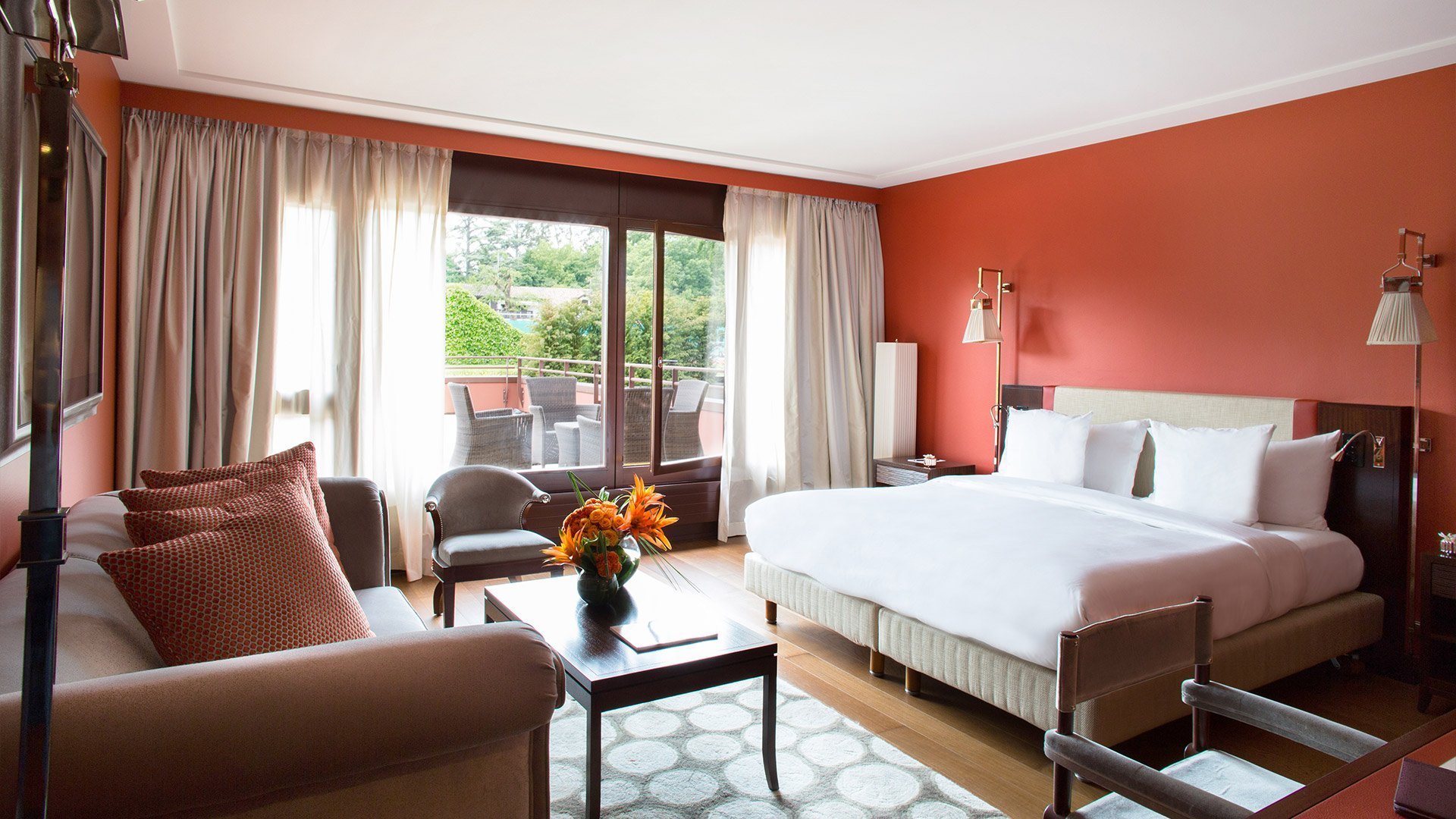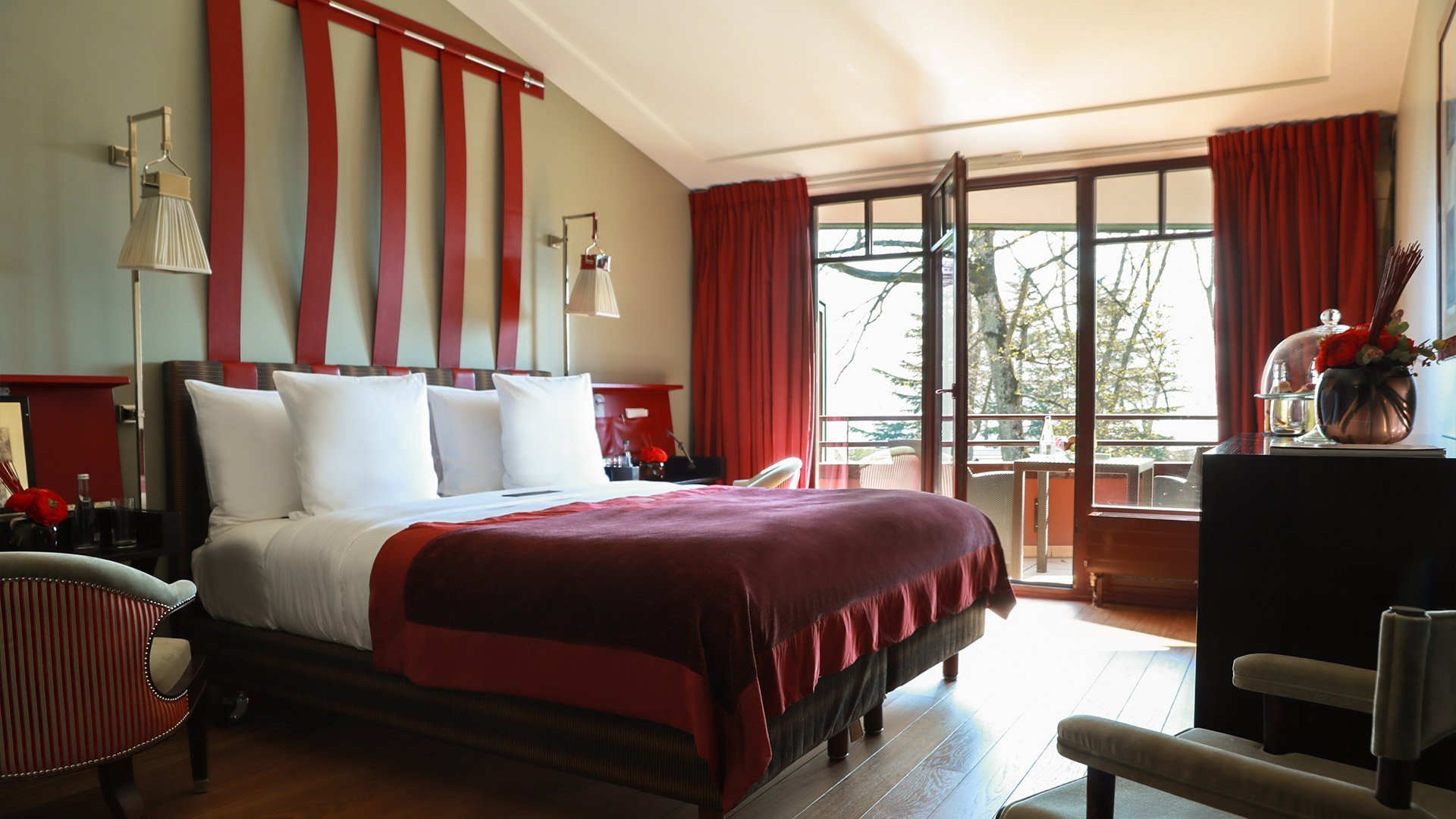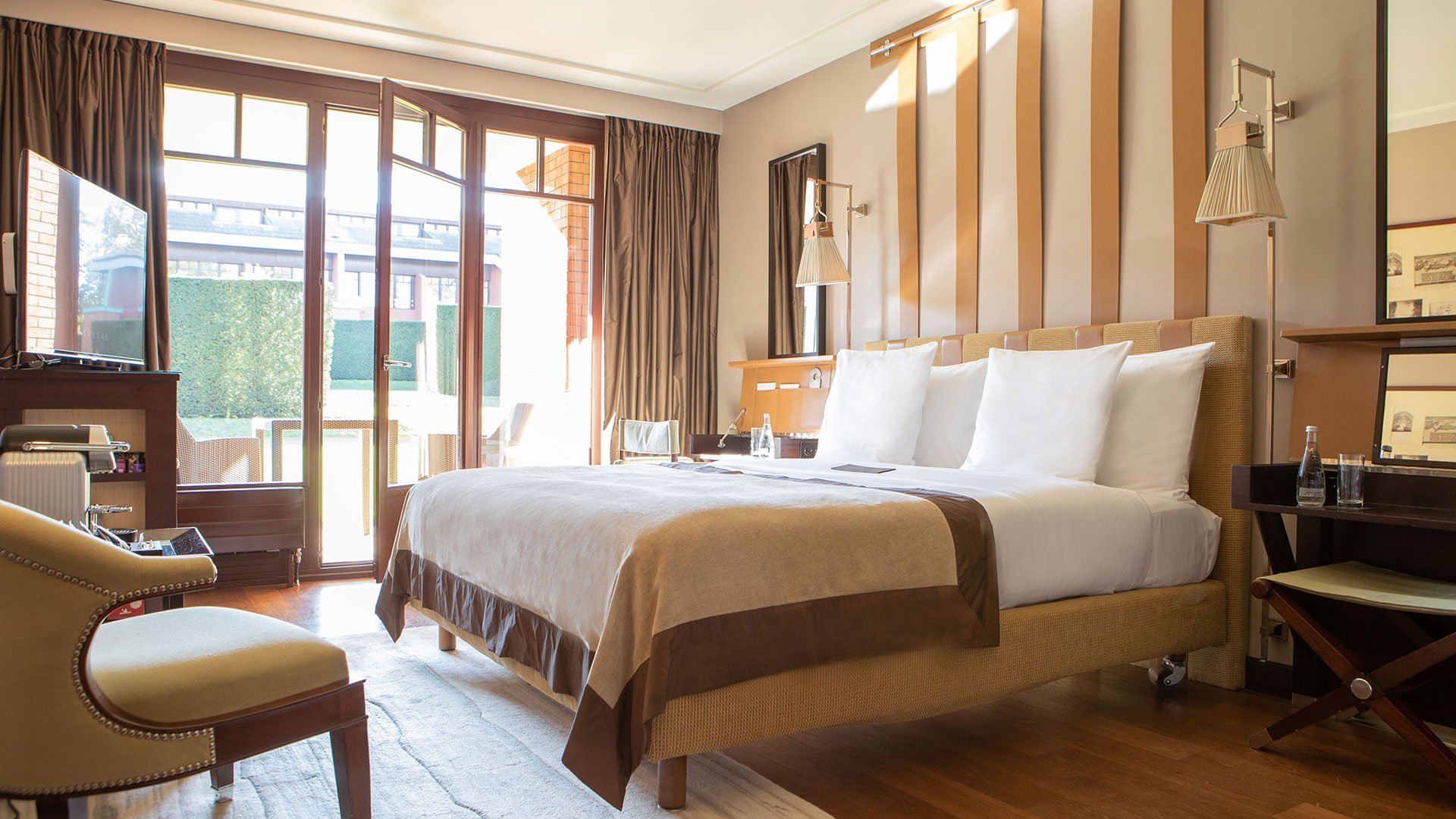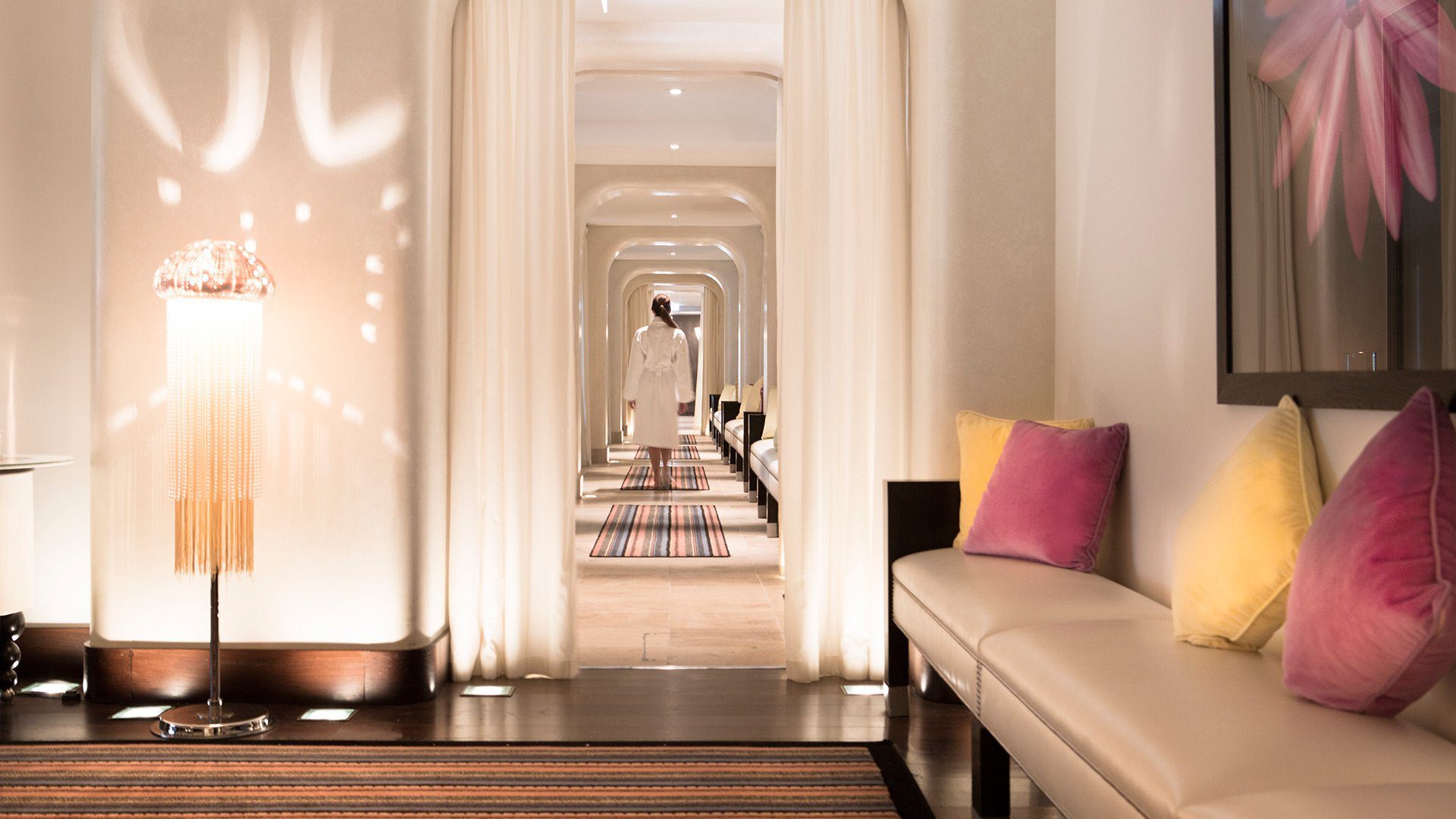 Price Guide
Features
Couples
Day Spa
Family Friendly
Fine Dining
Going Solo
Medi Spa
Retreat
Wellness
Spa
Medi-Spa
Pool
Spa Café
Thermal Facilities
To Do
Cycling
Fishing
Gymnasium
Hiking/walks
Personal training
Pilates
Pool – Indoor
Pool – Outdoor
Sailing
Tennis
Yoga
La Réserve Genève is located in a beautifully landscaped park on the shores of Lake Geneva, just two miles from the airport.
The five-star hotel-spa was designed as a lodge reminiscent of a lost paradise on the outer edges of a legendary Africa. A place almost beyond time, everything has been curated to make the most of your precious downtime and to infuse it with the vibrancy that only the most luxurious of wellness breaks can provide.
The resort's Spa Nescens provides a medically led focus on longevity, delivering an unparalleled selection of better-ageing programmes alongside luxurious pampering massages, results-driven facials and a wide range of fitness classes and personal training options.
Among the other facilities on offer are four sublime restaurants, including the only Michelin-starred Chinese restaurant in Switzerland. Outdoor and indoor swimming pools allow full immersion in luxury, while a Kid's Club, sports facilities and a range of à la carte activities will ensure that every heart's desire can be fulfilled.
The Nescens Spa
With a focus on living a longer life that you love, Spa Nescens provides a range of medically led treatments, nutritional guidance and physical activity that aims to achieve visible and lasting results.
A multi-disciplinary team, including aesthetic medicine experts, guides four or seven-day Nescens better-ageing programmes, beginning with an in-depth diagnostic consultation before a personalised spa regime offers a regenerative combination of health and luxury.
Spa facilities include two swimming pools, hammams, saunas, various indoor and outdoor fitness areas, as well as two tennis courts. Fitness classes range from Pilates, stretching and aquagym to yoga, qi gong, circuit training and running.
A menu of signature massages, including options for better body ageing and detoxification, can be taken to complement the spa's osteopathy services or simply to feel pampered and relaxed. Figure-shaping treatments incorporate both high-touch and hi-tech approaches, while a range of Nescens facial rituals harness the power of anti-ageing cosmeceuticals that include optimal concentrations of ingredients that are highly effective in improving the skin's appearance.
The unique Hair Spa Rossano Ferretti offers those all-important finishing touches, while Café Lauren provides refined and healthy cuisine to nourish the body.
Spa Facilities
Better-aging massages – a complete range of massages developed under medical supervision
Technical Nescens anti-age cosmeceutical treatments
La Prairie face and body beauty treatments
Cosmetic and beauty services
Medical cosmetic procedures
Hair salon
Indoor swimming-pool (16 m long)
Saunas
Hammam (men and women)
Solarium
Nescens Spa restaurant: the Café Lauren
Boutique
Fitness studio with cardio training and workout equipment (Kinesis and Technogym)
Group classes for stretching, yoga, Pilates, postural exercises, personal training sessions, etc.
Admittance only for guests aged 14 and over
4 Days, 7 Days and Beyond Better Aging Programs
Spa Products
The 29 suites and 73 rooms of La Réserve Genève interpret the refined style of African lodges. All are generously sized and feature wide picture windows, many leading onto patios giving direct access to the grounds and the swimming pool.
Superior Rooms are ideal for couples taking a short spa break, while multiple Executive or Deluxe Rooms can be booked adjoining, making them well suited to families, the latter is available with a lake view.
A range of Junior and Executive suites are offered in addition to the Leman, which sleeps three; five-person Lake Suites with views over Lake Geneva and the Alps; and the Papyrus Deluxe, which has two roof terraces.
The signature 72sqm Lake Mont Blanc Suite provides ample lounge and bedroom areas; the Réserve Suite, with its champagne and chocolate tones has a 58sqm terrace overlooking the grounds; and at 120sqm, the Presidential Suite is the most opulent, featuring objets d'art and a dining room for 8-10 people, making it ideal for hosting family or friends.
Savour a variety of tastes from five restaurants in magnificent surroundings at La Réserve Genève.
With a luminous, jungle-like atmosphere, Le Loti Restaurant & Bar serves lunch and dinner menus dedicated to absolute freshness and featuring locally grown produce, including Swiss meats and regional vegetables.
Le Tsé Fung is the only Michelin-starred Chinese restaurant in Switzerland, led by Frank Xu, who brings 30 years of experience to re-imagine the finest Cantonese cuisine. His gourmet dishes are complimented by a décor of red velvet, black lacquer and silk hangings that recalls 1930s Shanghai.
Café Lauren is a delightful, intimate space where Nathalie Nguyen Thi shares her delicious concept of healthy cooking and her love of light, intensely flavoured dishes.
Meanwhile, in the summer months The Lodge provides a fantastic array of laid-back dishes, including fresh seas food, spit-roasted and grilled meats and sharing platters, all enjoyed al fresco and under the stars.
---
Facilities and Activities
Tennis courts (personal tennis classes upon request)
---
For the Kids
La Petite Réserve is a no-go zone for parents and hosts kids from 6 months to 13 years old, thanks to a competent team whose only aim is to give them unforgettable playtime.
---
Location
Route de Lausanne 301, Bellevue, Switzerland
Fly to Geneva then a short drive from the airport.
Superior Room
Executive Room
Deluxe Room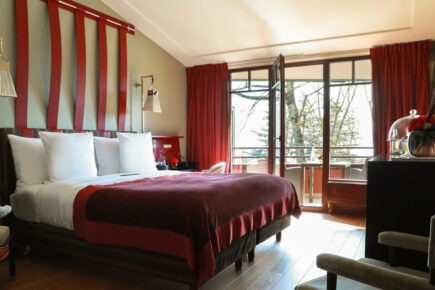 Deluxe Room with Lake View
Junior Suite
Executive Suite
Léman Suite
Lake Suite
Papyrus Deluxe Suite
Lake Mont-Blanc Suite
Réserve Suite
Presidential Suite
Villa
Perched in an idyllic location on the banks of Lake Geneva, surrounded by 10 acres of park and woodland, La Réserve feels a million miles away from the nearby city. The resort-style hotel evokes, as its name suggests, an African game lodge.
Leopard print carpets, rare butterfly displays, elephant sculptures and fake exotic birds dress the opulent entrance and cosy bars, while landscaped gardens, chic restaurants and a swimming pool (which doubles as an ice rink in winter) create the buzzing hub of the resort.
Venture through the gardens and you'll find a private dock where the resort's boat will whisk you across to the city or take you on a tour of the magnificent lake. Coupled with the iconic Swiss Nescens Spa brand it's easy to see why La Réserve is hailed as one of Switzerland's most exclusive resorts…
The Nescens Spa
Set away from the hub the Nescens Spa spans 20,000 square feet. Elegantly styled in crisp whites, dotted with splashes of colour and hypnotic (jellyfish!) lamps the spa is deliciously fragranced with aromatherapy candles creating a complete haven of tranquillity.
The Nescens Spa is a comprehensive spa offering a unique range of services developed and approved by the Nescens brand scientific committee. Services are provided by a multi-disciplinary team of therapists, coaches and medical specialists with expertise in the realms of preventive and anti-ageing medicine, as well as aesthetic medicine. Building on its medical and scientific expertise, Nescens, created by Professor Jacques Proust, is a pioneer in the realm of biology of cellular ageing and anti-ageing medicine.
Facilities include an indoor pool, his and hers steam and sauna, a manicure and pedicure station and the wonderful healthy eaterie Café Lauren. There's also state of the art gym, complete with personal trainers, offering a full range of cardio and weight machines as well a Kinesis room. Classes on offer include yoga, pilates and Zumba.
The Treatment
The Better Ageing Massage is designed by osteopaths and therapists to release tension, stress and strengthen muscles. My therapist first used manual lymphatic drainage techniques to release blockages and encourage blood flow. Cupping (an ancient alternative medicine using cups to create suction) was then used to prevent inflammation and increase blood flow. A sweeping Balinese style massage followed to bring my energy levels to a natural balance. I was left feeling lighter, energised and totally de-stressed.
The Better Ageing Facial uses exclusive manual and mechanical lifting techniques to help stimulate circulation and promote facial drainage. My therapist began with a double, deep cleanse followed by a refreshing toner then a gentle foaming exfoliation. The Nescens Anti-Ageing mask was then applied and whilst it was working into my skin I was given a relaxing hand exfoliation and pressure point massage. The mask was removed and followed with a lifting face and decolletage massage – which really felt like it was doing the trick. The facial finished with an application of a light serum and an eye contour cream. My skin looked noticeably lifted and plumped, under-eyes were brighter and my cheeks had a youthful healthy glow.
Other Treatments
Osteopathy – Osteopath Evan has been working with Nescens since they launched and, as his father before him, is a leader in his field in Geneva. He took one look and my spine, legs and shoulders and could tell immediately which parts needed fixing. An hour of kneading, cracking and massaging with his magic hands and I was re-aligned, de-knotted and re-balanced. My troublesome back and knee felt totally alleviated of pain and tension. Evan advised me to see an osteopath on a regular basis to prevent further problems and also gave me some great advice on physiotherapy for my previously fractured foot.
Balneotherapy – A private massaging jet bath infused with detoxifying and relaxing oils to relax muscles and boost metabolism.
Algae Body Wrap – Using the benefits of marine algae to detoxify, a warm seaweed mask is applied followed by a relaxing head and scalp massage.
Cosmetic and beauty services – Hairdressing, make-up and, manicure, permanent hair removal.
Medical cosmetic procedures – Coolsculpting and laser therapies.
The Programme
The Nescens Better Ageing Plan – Designed by Nescens founder Professor Jacques Proust (a pioneer in cellular ageing and anti-ageing medicine) the Better Ageing Plan works on awareness and prevention of premature ageing. In contrast to most anti-ageing programmes, Nescens doesn't include any anti-ageing aesthetics treatments, instead taking a more holistic approach and concentrating on diet, exercise, stress levels and osteopathy.
The programme commences with a number of health questionnaires and thorough check-ups, including sessions with various doctors, nutritionists and osteopaths. The Nescens team then design a bespoke programme based on individuals results. My personalised programme was geared heavily towards diet and osteo-health – due to a previous prolapsed disc and further findings, including a dodgy knee caused by flat feet, and slightly high blood pressure due to too much salt (and probably wine…) in my diet.
Over the four day programme I literally felt like I'd been wrapped in a cocoon of wellness. The great thing about this programme is not only the incredible treatments (performed, by the way, by some of the best therapists in Switzerland) but the fact it really does give you an insight into your daily life – how to treat your body and manage stress levels.
The exercise regime and personal training (1 hour a day) included in the plan is designed by the fitness team and geared specifically towards individual needs. There's a full range of options from tennis lessons and swimming to cardio workouts, kinesis and yoga. Due to my osteo problems, I stuck to swimming, pilates and light cardio. My trainer worked with the osteo team to design specific exercises to strengthen my core and back muscles and designed an exercise plan for me to continue at home.
On completing the programme I'd dropped a few pounds, felt totally re-energised. My skin clear and muscles toned I headed home a wealth of knowledge and a big dose of confidence.
To Stay
Designed in rich earthy tones and dark woods, and styled with sumptuous silks and animal prints, Lake Suites offer uber-luxe accommodation. Marble bathrooms are kitted out with monsoon showers, balneotherapy baths and the full range of La Réserve's own brand products.
The above and beyond pillow menus range from the sleep-enhancing effects of St Johns Wort to Prestige Orthobone as an anti-snoring option. As the room category states, views of the lake are standard, with some rooms also sporting views, on a clear day, of Mont Blanc.
To Eat
Diet is a key part of the Nescens plan and daily trips to Cafe Lauren was one of my favourite experiences. The carb-free, sugar-free and low salt diet that wonderful chef Natalie would rustle up every day was some of the best clean cuisine I've ever tasted. Dishes included curried vegetables with quinoa, seabass with spiced vegetables and teriyaki salmon.
There's also a fabulous array of fine dining restaurants and high-end eateries around the resort, including the Michelin starred Tsé Fung – serving the best Chinese food in Geneva.
Don't Miss
A shopping trip to Geneva's town centre – the hotel offers free transfers via boat from their private dock on the lake.