Coworth Park
Berkshire, England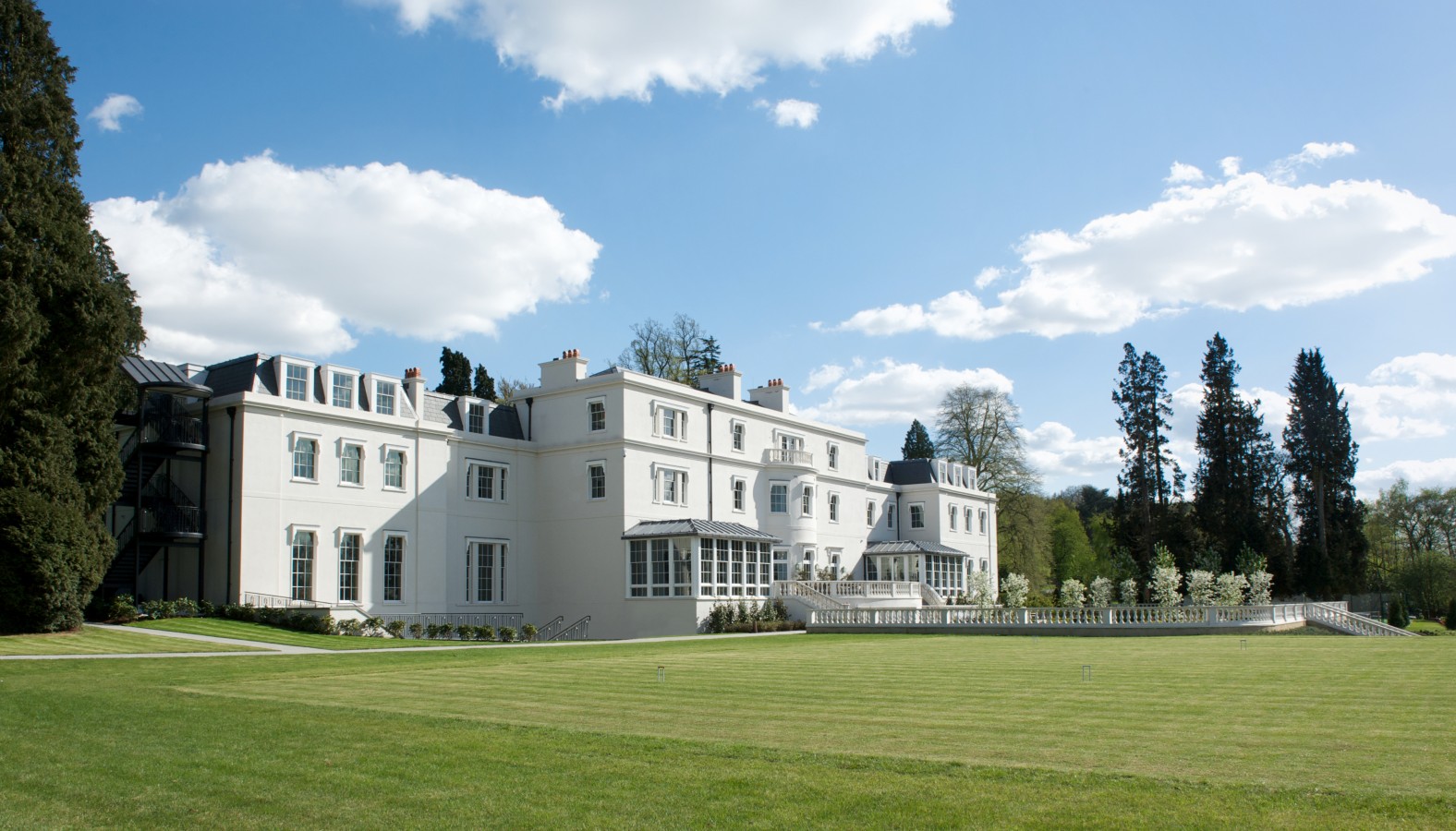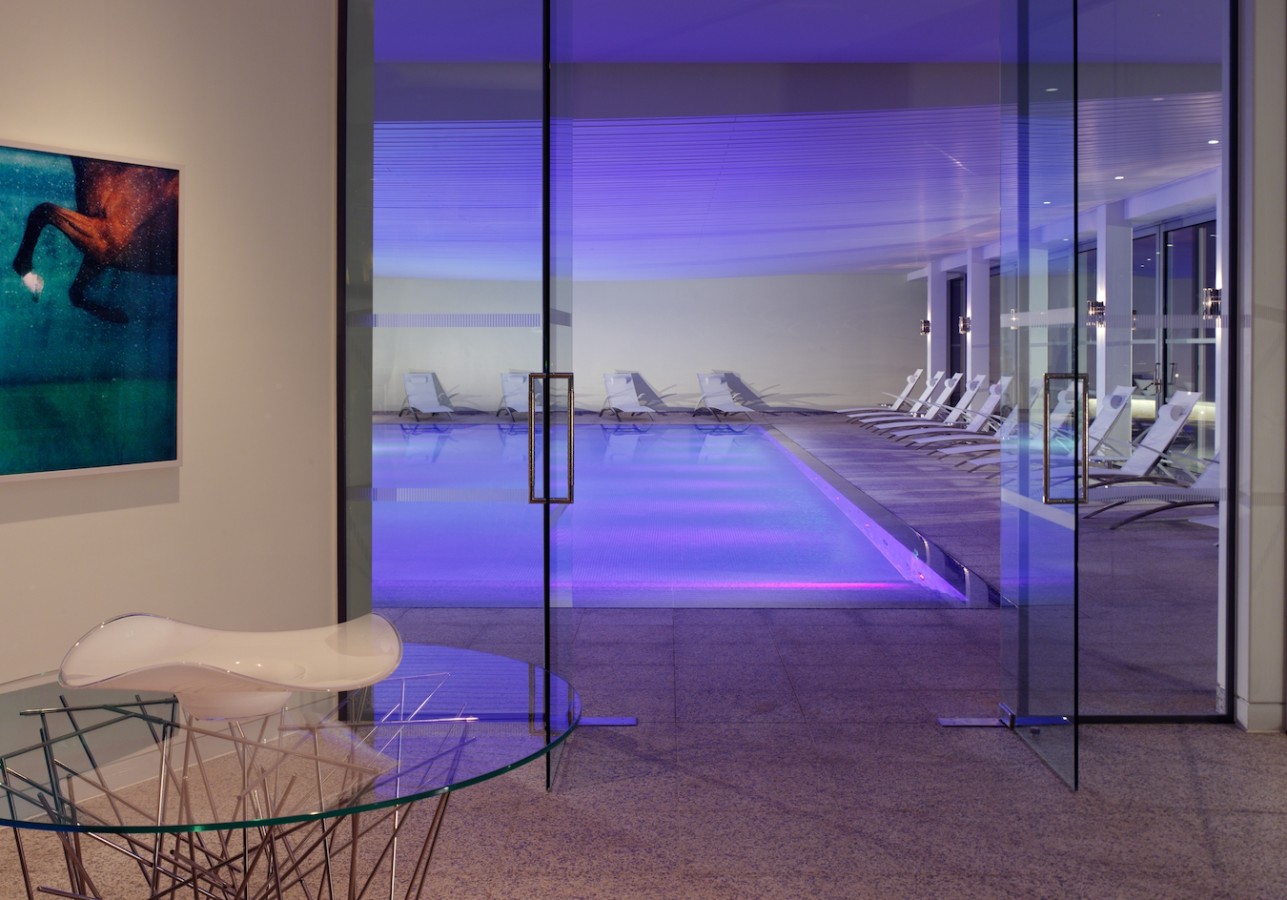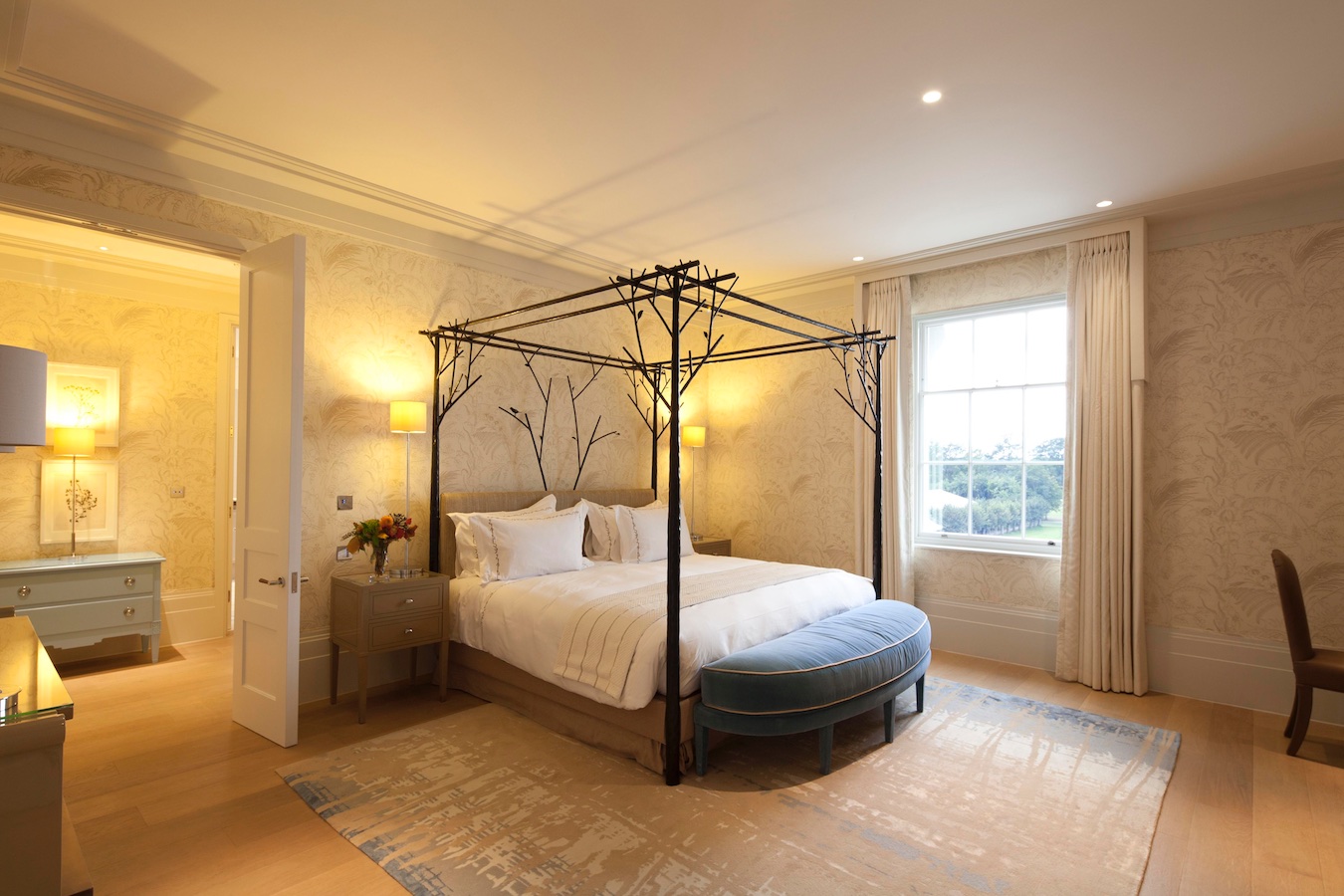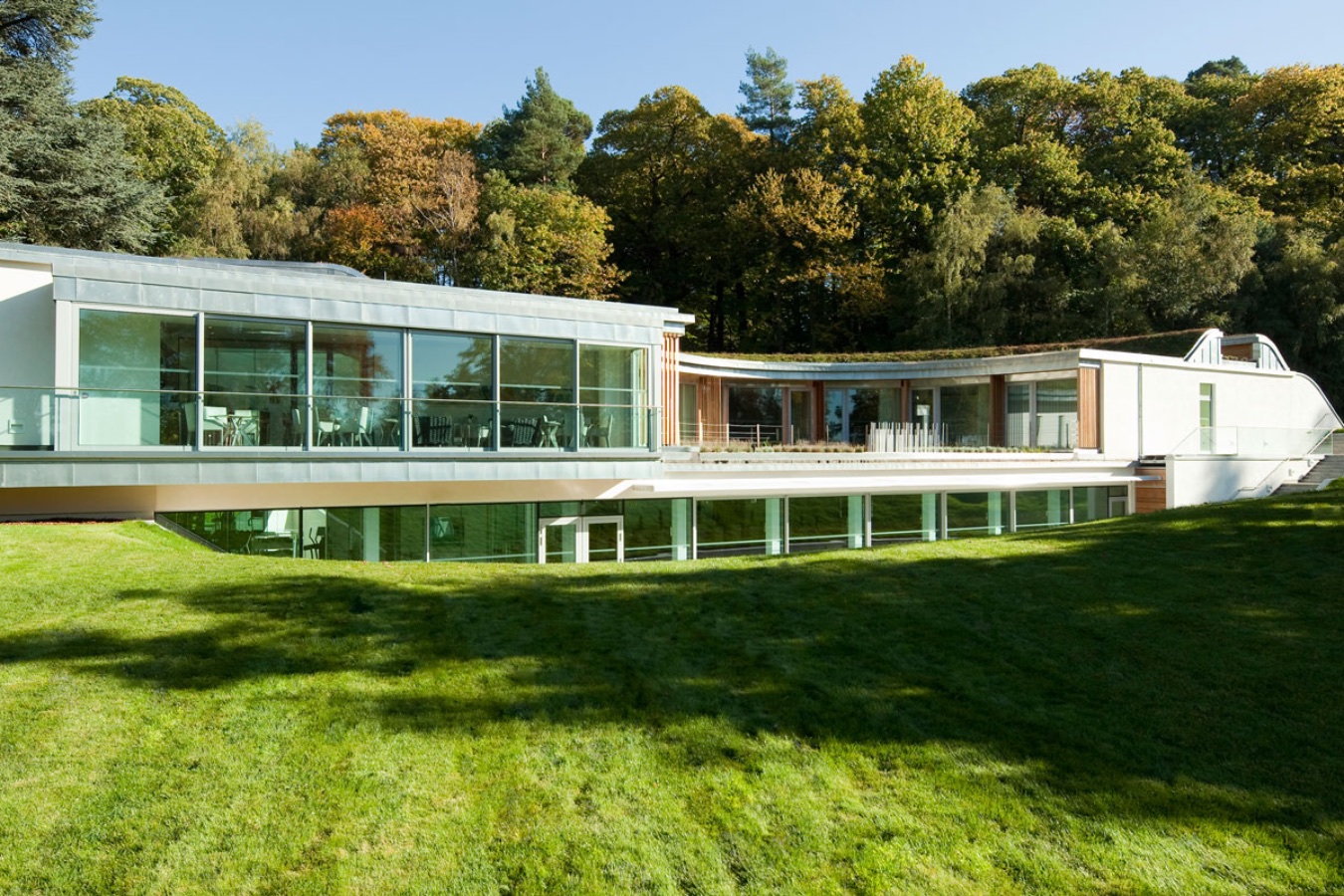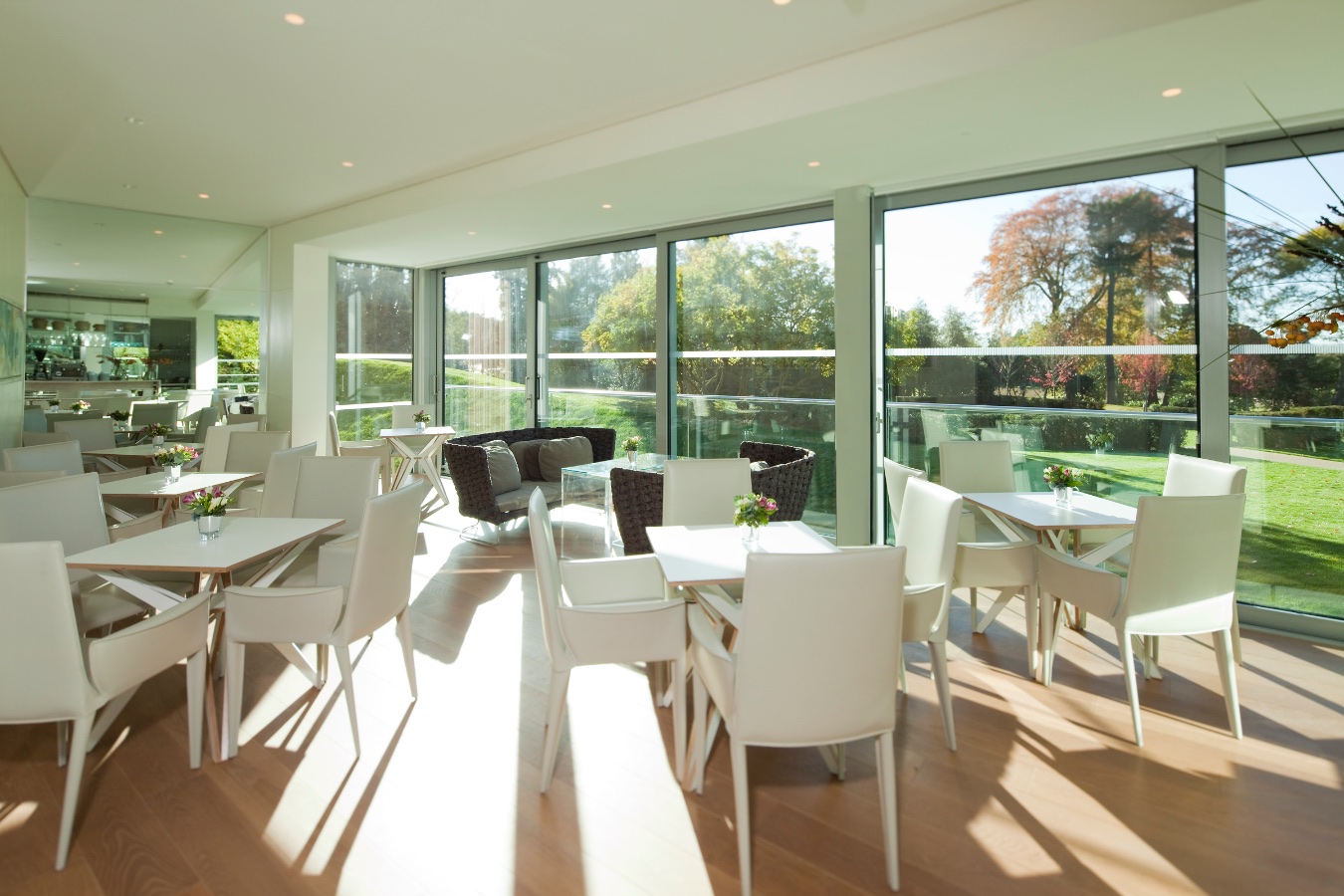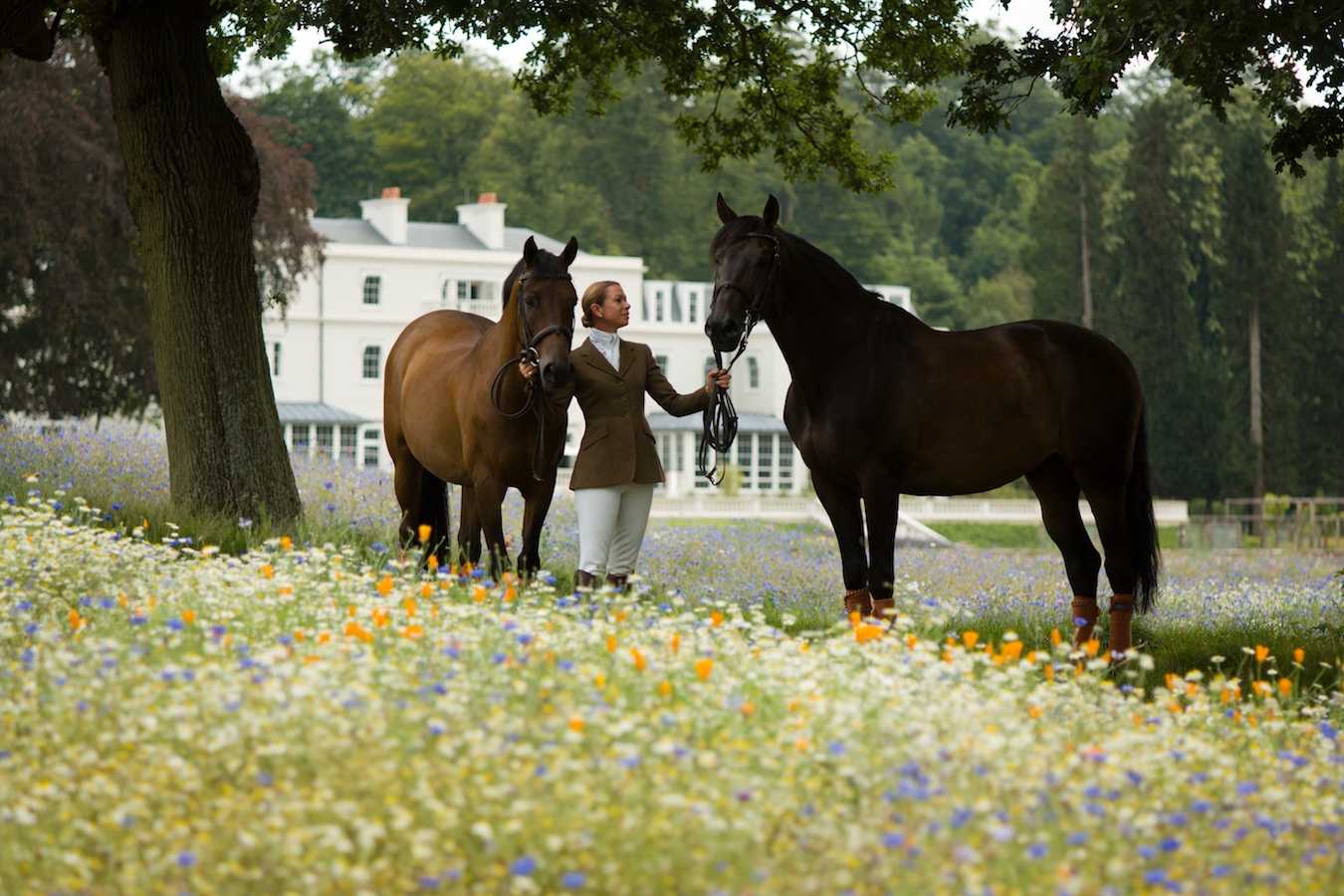 Price Guide
Features
Couples
Day Spa
Family Friendly
Fine Dining
Going Solo
Outdoors
Super-luxe
Wellness
Spa
Hydrotherapy
Pool
Spa Café
Thermal Facilities
To Do
Cycling
Gymnasium
Hiking/walks
Horse riding
Kids club
Pool – Indoor
Tennis
This luxurious country house hotel on the borders of Windsor Great Park is high-end style without the stuffiness. It's an idyllic haven for a rural spa break or a romantic retreat and a favourite with families seeking a relaxing break only 45 minutes drive from London.
Set in a calm and verdant landscape – just a few steps from the hotel, The award-winning Spa at Coworth Park is a breathtaking retreat that offers a true respite from the stress of modern day living. The combination of extensive facilities and a plethora of holistic and cutting-edge treatments allows you to kick back and indulge in hours of pure relaxation.
An understated palette of subtle colours lends an air of calm to the spacious rooms and suites. For Georgian style with an eccentric decorative flair, stay in the Mansion House. If you prefer a little more seclusion, opt for the self-contained converted Stables and Cottages.
The ground breaking luxury Spa at Coworth Park is an architectural wonder. Partially submerged in its landscape, the upper floor of the spa takes in breathtaking views of the surrounding English parkland.
Treatments come from high-end brands and range from holistic massages and organic scrubs to anti-ageing facials and beauty essentials.
Facilities include a heated indoor swimming pool with underwater music and a sun terrace with luxurious loungers, an aromatic steam room and experience showers. The Spa's gym has natural light and tree top views and the Technogym equipment has integrated televisions. There's also a Spatisserie serving delicious healthy lunches.
Spa Facilities
Swimming Pool
Experience Showers
Aromatic Steam Room
Treatment Rooms
Relaxation Areas
Sun Terrace
Technogym
Spatisserie
Spa Products
ISHGA
Germaine de Capuccini
Valmont
Accommodation ranges from Stable Rooms and Cottage Suites to The Dower Cottage – a three bedroom self contained cottage with countryside views.
Features in rooms and suites include spacious white marble bathrooms with under-floor heating, copper roll top baths and separate rainfall showers, so you can really relax and unwind after a day in the countryside.
There are a number dining options at Coworth Park. From Michelin star dining at The Restaurant At Coworth Park or afternoon tea in The Drawing Room to laid back lunches at The Barn.
Other options include private and in-room dining and posh picnics.
---
Facilities and Activities
Horse riding
Polo
Tennis
Cycling
Mountain biking
Walking
---
For the Kids
Coworth Park Kids is a converted 4 bedroom house with seven different rooms equipped to keep children of all ages entertained.
The rooms include a role play area with a giant kitchen, shop, train set and work bench in the quiet room with plenty of books and a dolls house. There is also a "messy" room where home-made cakes and cookies are baked, with cupboards full of arts and craft activities suitable for all children.
The upstairs area includes a teen den exclusively for children eight years old and above, complete with a library of films and computer games. Outdoor activities such as treasure hunts are also organised by the experienced Kids Club supervisors.
---
Getting There
Blacknest Road, Ascot, Berkshire SL5 7SE
Stable Superior Room
Stable Deluxe Room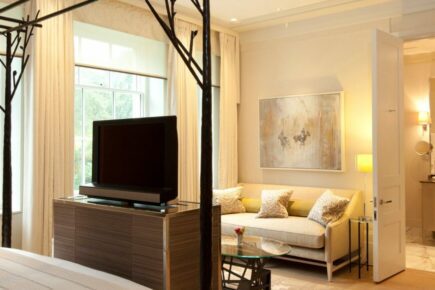 Mansion House Deluxe Room
Stable Junior Suite
Mansion House Executive Suite
Cottage Executive Suite
Stable Premium Suite
Gardeners East Cottage Suite
Gardeners West Cottage Suite
Mansion House Premium Suite
North Lodge
The Dower House
If you can measure a country hotel's grandeur by the length of its driveway, you'll get a strong hint of what to expect at Coworth Park long before you glimpse the graceful Georgian manor house itself. 'Nice place, this,' remarked our driver, a master of understatement, as he cruised through the gate posts and then on… and on… and on…. through 240 acres of Berkshire countryside, past lakes, polo fields, spa complex and tennis courts.
Coworth Park is the Dorchester Collection's rural retreat, and it's a place where the social elite come to escape London and play. On the day we arrive, we notice a team of men in black discreetly sweeping the estate and later discover the royal princes are attending a polo event here, along with various Hollywood A-listers. So do prepare and preen your shoulders carefully here. You never quite know who they'll be rubbing up against.Inside, Coworth Park is a dazzle of contemporary silver, with lines of handsome modern chandeliers stretching as far as the eye can see down the mirrored hallways. Light bounces everywhere, flattering the skin tone like a kind of walk-through Instagram filter. This must be what Kim Kardashian experiences when she's on walkabout and surrounded by flunkies wielding photographic reflectors.
And, oh, the sheer space of the place. Posh it may be, but buttoned up and stuffy it certainly is not. Coworth Park has an effortlessly airy feel, as if silently encouraging any stressed-out guests to stretch out, exhale deeply and let go. And you really should. You're not in London any more, Toto.
The Spa
Coworth Park's spa is housed in a striking semi-circle that's partially sunk into the parkland itself, rather like some kind of minimalist Bond villain lair. (Ah, Luxury Spa Edit, we've been expecting you…) There's so much daylight flooding in through its curved floor to ceiling windows and glass skylights, you could get probably a year's worth of vitamin D within moments.
After I'd changed into the regulation fluffy gown and slippers I was taken through to the relaxation room, a modern day take on an elegant drawing room. It was hard to concentrate on filling out the consultation form with such pretty scenery to gaze at through the window.
There are equally gorgeous views from The Spatisserie, where you can sit dreamily post treatment with a smoothie, light lunch, afternoon tea or even champagne (well why not?) Make sure you bring your swimsuit too so you can enjoy a few leisurely lengths while listening to underwater music in the 18-metre indoor swimming pool before stretching out on the sun terrace with its loungers, aromatic steam room and experience shower.
The Spa recently won 'Best Destination Spa' at the Condé Nast Johansens awards, and you'd be hard pressed to argue.
The Treatment
The spa menu at Coworth Park features treatments from Aromatherapy Associates, Kerstin Florian, Valmont and Carol Joy London. Pampering here is carried out in one of the spa's eight gorgeous, bright treatment rooms with sunshine streaming in through the roof light. (If it's dim, candlelit and womb-like you're after, look elsewhere).
The daylight-flooded environment certainly didn't stop me drifting into that glorious trance-like state that's the hallmark of a great treatment. I was getting the full top to toe works with the Coworth Park Signature Treatment (95 mins, from £140) which combines a moor mud back exfoliation, scalp massage, a hot stone foot rub and a bespoke Kerstin Florian Prescription Facial. The treatment is a full body experience; the actual effect is 'out of body experience'.
To Stay
Be warned. The rooms here are the sort of aspirational space that will make you look at your own house and find it seriously lacking. My husband took one look at my face when I saw the super-sized contemporary four poster bed and immediately shook his head. Spoilsport.
Besides that stunning centrepiece, our room had a sitting area with plush sofas and views over the rose garden and polo fields. The bathroom was ridiculously huge and featured a rolltop bath (complete with rack plus reading material to encourage a good up-to-the-neck wallow) and a separate walk-in shower. If you were here on a romantic getaway, it's exactly the sort of room that would tempt you to put on the Do Not Disturb sign and only open the door again for room service.
To Eat
Lovely as breakfast in bed here would be, it would also be a shame to miss out on tea, toast and a delicious Full English in the dining room at Coworth Park. A 10-foot chandelier of sculpted leaves dominates the ceiling, like some kind of huge copper halo hovering high above a table of breakfast juices.
For our evening meal, my husband and I took the short and pleasant stroll past swans gliding on Coworth Park's lake to The Barn. This is a laid-back sort of place, where you can flop down at a table with your boots still muddy from a walk round the grounds, and deliberate the brasserie-style menu over a pint. In summer, you can enjoy your meal on the sun-trap terrace, and in winter there's a cosy stone fireplace to keep you snug.
We had wonderful rib-eye steaks and shared a shamelessly indulgent ice-cream sundae, a tall glass piled high with honeycomb, meringue, chocolate, nuts and berries. I can't think of a better place to blow the diet. Besides, there are those 240 acres of parkland to work it off in, and at Coworth Park you never know who you might encounter on your post-dinner stroll.
Stay & Spa by The Luxury Spa Edit™ 1 Night
Please note that prices are a guide and may change due to season and availability.
Includes:
1 night bed & breakfast for 2 people
*Spa Concierge by The Luxury Spa Edit™
Prices starting from:
*Spa Concierge by The Luxury Spa Edit™ is a bespoke service tailored to our clients wishes. We can help with everything from designing a spa itinerary and booking your choice of spa treatments to booking activities and special dining experiences. Just let us know what you wish for, and our experts will do their very best to create that extra special spa break or wellness holiday – tailored for you.