Cowley Manor and C-Side Spa
Cotswolds, England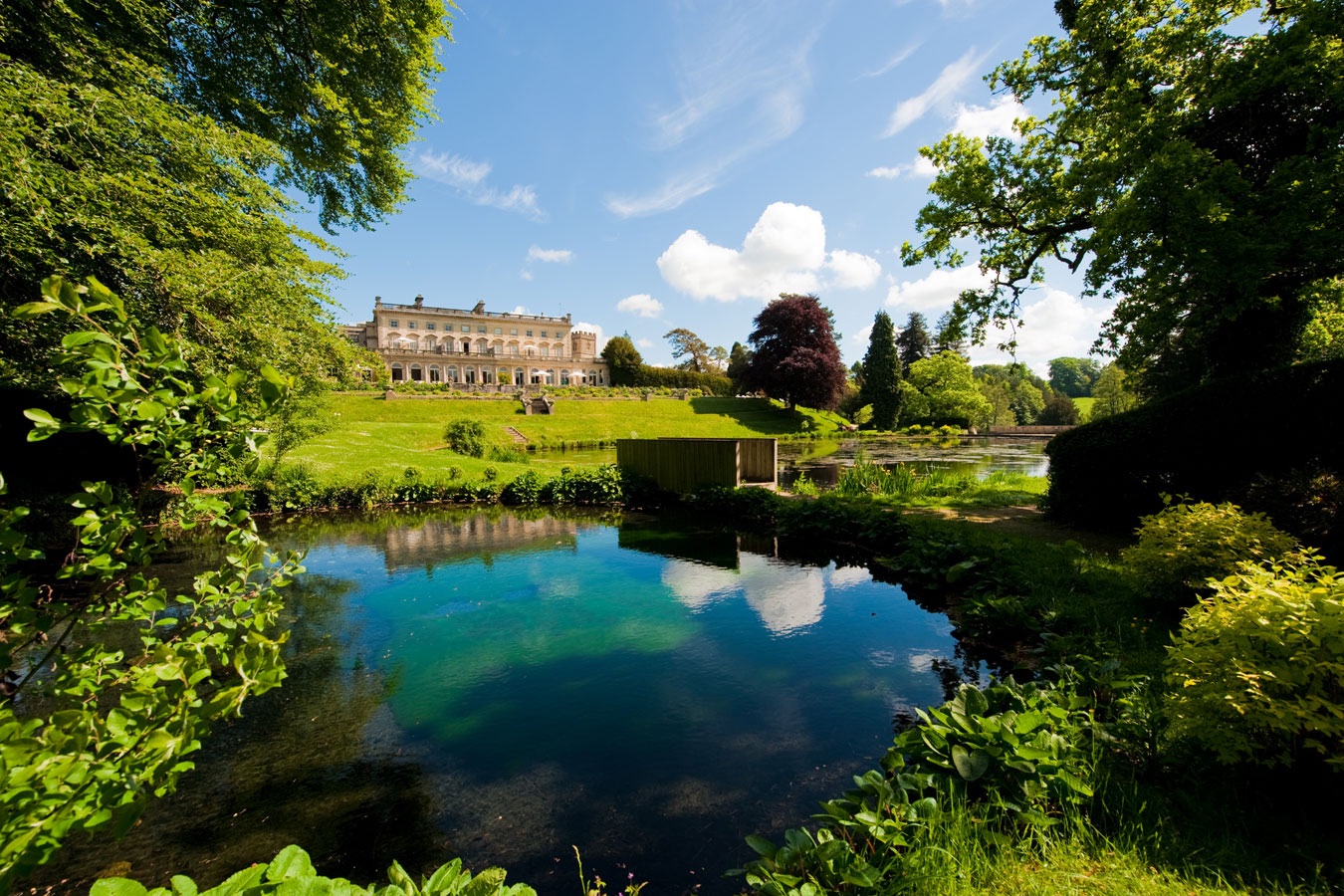 Price Guide
Features
Couples
Day Spa
Family Friendly
Going Solo
Outdoors
Wellness
Spa
Hydrotherapy
Pool
Thermal Facilities
To Do
Cycling
Gymnasium
Hiking/walks
Pool – Indoor
Pool – Outdoor
An award-winning country house in the heart of the Cotswolds, Cowley Manor is a contemporary boutique hotel ideally suited to couples, families and groups alike. Set in 55 acres of grade II-listed gardens near the quintessential chocolate-box village of Cowley, the Manor offers 31 rooms ranging from 'Good' to 'The Best', taking in beautiful bespoke decor, luxurious four poster beds and spacious double bathrooms.
Having won the Condé Nast award for Best Spa in a UK Hotel, C-Side at Cowley Manor provides stunning facilities and a range of treatments for everyone, including men and pregnant women, to ensure total relaxation and harmony can be reached.
With a restaurant delivering the best of diverse British cuisine, inspired by local ingredients and the surrounding countryside, and a Bar offering bespoke cocktails, everything is in place for a first-class wellness break.
C-Side Spa
Inspired by the natural beauty of the Cotswold countryside, C-Side is a multi-award-winning spa located in an iconic post-modern building carved into the grounds of Cowley Manor. A Cotswold green-slate lined heated indoor pool ends with a wall of windows offering views of the surrounding woodland, while an equally spectacular heated outdoor pool adds to a generous space designed for lounging.
Post-immersion, guests are invited to enjoy facilities including a steam room, a sauna, drench showers and a well-equipped gym with a kinesis wall, free weights, a treadmill and exercise bikes.
A total of four treatment rooms includes one double that is perfect for close friends or couples to enjoy a communal yet private experience. The spa's signature product range, Green & Spring, is exclusively incorporated in to its treatment menu, which includes a Repair and Restore Massage and a Complete Detox Wrap among many others. Facials include Deep Cleansing and Hydrating options, while the spa's 90-minute signature treatments, designed by aromatherapy guru Michelle Roques-O'Neil, prove a deeply indulgent and replenishing experience.
Designed specifically for men, Proverb Skincare delivers a Stretch and Align Massage as well as facial and back treatments that reflect the brand's understanding of sports nutrition and training, while Pinks Boutique provides a selection of nurturing, pregnancy-related rituals for pre- and post-natal women.
Spa Facilities
Gym
Sauna
Steam room
17m indoor pool
15m outdoor pool
Relaxation area
Spa Products
Green & Spring
Pinks Boutique
The 31 guest rooms at Cowley Manor are light, spacious and adorned with bespoke fabrics and furnishings. 'Good' rooms are certainly more than 'good enough', providing cosy accommodation with generous bathrooms, king-size beds and beautiful decor. Scandinavian-style 'Better' rooms are located in the former stables and many are set over three levels, offering a little more space to relax, while 'Great' rooms are open-plan suites with large lounge spaces that are perfect for longer stays.
'Exceptional' rooms have their own front doors, separate sun lounges and double-height ceilings along with super-king-sized beds and a sofa that converts into a bunk bed for children. Special 'Family' rooms are also available, which are dog-friendly, sleep up to seven people and have a separate room with bunk beds.
For a special romantic getaway, 'Outstanding' rooms, with their hardwood floors, private terraces or balconies and finished with Bisazza mosaics, are the ideal choice, while 'Marvellous' rooms are simply breathtakingly beautiful, providing large balconies, four-poster beds and large open bathrooms.
At the top of the list is 'The Best Room', which takes up the majority of the original first floor in the manor house. With a double shower and a huge bath tub, it also offers views of the lake and gardens and an oversize four-poster bed for the ultimate in luxury.
Check in: 3:00 pm
Check out: 12:00 pm
The Restaurant at Cowley is inviting and characterful, delivering ingredient-driven dishes with a focus on sustainability and innovation. A celebration of England's eclectic culinary influences, the dining room is open for breakfast, lunch, afternoon tea and dinner, providing a classic British dining experience at all times.
The south-facing Terrace, which runs across the full width of the back of Cowley Manor, is the perfect place to take morning coffee or enjoy dinner al fresco, with large heaters and cosy blankets available to ensure total comfort.
And no relaxing break would be complete without a trip to The Bar, one of Cheltenham's best cocktail bars where master mixologists design unique, artisanal cocktails to enjoy pre-supper or even as a night cap.
---
Facilities and Activities
55 acres of Grade II listed gardens with lakes and meadows
Billiard room
Cocktail bar
---
For the Kids
Cowley Manor offer child friendly bedrooms, children's swimming times, holiday activities and 55 acres of grounds to explore! From bibs to babysitters, they can provide you with everything you'll need during your stay.
Rooms & Sleeping: Several of the Exceptional Rooms, located in the Stable Block, have private sitting rooms with bunk beds and separate ground floor washrooms for little ones. They can also accommodate families in some of the Main House bedrooms with cots and extra bedding.
Adventuring: Cowley sits in 55 acres of gorgeous rolling countryside, surrounded by parkland, woods and meadows. It's the perfect place for little adventurers and in case you're afraid of getting stuck in the mud, Hunter wellies are available from reception for the whole family.
MALT for kids: For children under 12, all stays include complimentary breakfast and dinner from the kids menu. Their restaurant, MALT, offers a wide range of delicious and healthy meals from build-your-own-pasta to homemade hamburgers.
C-Side Swims: The award winning C-Side spa is open from 8am to 11am, and 3.30pm to 5pm every day for children's swimming. There are two spectacular pools, one indoor and one outdoor and both are heated all year round.
---
Getting There
Cowley, near Cheltenham, Gloucestershire GL53 9NL
Less than a 2 hour drive from central London, Cowley Manor is located between Cheltenham and Cirencester, in the heart of the idyllic Cotswolds.
Bristol Airport
The closest train stations are Cheltenham Spa and Kemble, both with regular service from London Paddington.
Good Room
Better Room
Great Room
Exceptional Room
Outstanding Room
Marvellous Room
The Best Room
It's the attention to detail that makes Cowley Manor stand out.
The rack of Hunter wellies at the door, to wear while you stroll around the exquisite Grade II listed gardens, the golden triple cooked chips that compliment the club sandwich, the funky, Scandi-style rugs and throws. From the service to the salt cellars, everything feels like it's been carefully and lovingly thought out.
Cowley is cosy and chic on the inside, but the exteriors of the 19th century manor house are gloriously untouched. There are 55 acres of land to explore, including two large lakes, a 13th century church and a stunning old fountain lined with stone lions. We were lucky enough to spot a deer darting through the woods, too.
Despite the size of the land, Cowley has just 30 bedrooms, so you can wander the wild, country gardens with a rare sense of privacy and solitude – you really do feel like you've been transported back to another era. Indeed Lewis Carroll, a regular visitor to the village of Cowley, was said to have been inspired to write Alice in Wonderland while walking in these grounds.
C-Side Spa
Nestled tastefully to the rear of the main house is the glass fronted C-Spa. There's an indoor pool with a lovely green slated bottom, big enough to do decent lengths in, and a heated outdoor pool – heavenly on a crisp sunny November morning.
There's also a gym, steam room, sauna and four treatment rooms. In the summer, you can eat and sunbathe outside on the terrace.
The Treatment
Green and Spring Massage: A one hour body massage, incorporating elements of acupressure and reflexology and using Green & Spring products, made from local, natural resources, including the spring waters and herbs found in the grounds of Cowley. The massage was masterful, and the oils were refreshing and subtle. You can choose your own music, too!
Other Treatments
Repair & Restore Ritual – An enveloping ritual that works to repair body and mind. After each area is prepared, a warm herbal compress is applied and gently worked into the nerve pathways, clearing blocked energy, ensuring all ingredients are fully absorbed. Using a combination of techniques to boost micro-circulation, skin elasticity and release tension, the body is then cocooned whilst the face receives a rejuvenating massage, followed by an enriching mask to clear toxins and boost circulation.
Cloud 9 – A deeply relaxing, holistic massage which combines aromatherapy, Qi energy balancing, reflexology and acupressure leaving the whole body in a state of bliss. It works along the sensory pathways of the body using light to medium pressure to balance and nurture leaving you with an inner sense of tranquillity and indulgence.
To Stay
The 30 bedrooms are light and spacious, fitted with handmade furniture and fabrics created by British designers. All have airy bathrooms with huge bathtubs and showers. Half of the rooms are in the Main House, the other half are in the Stable Block. Room categories range from:
Good Rooms: Many with period features, Good Rooms are located on the 1st and 2nd floor in the Main House. Their smallest rooms come with King size beds, generous bathrooms with full size Green & Spring bath and body products, as well as coffee and tea making facilities, complimentary WIFI and all the other creature comforts you need for a cosy night away in country.
Better Rooms: The Better Rooms are located in the Stable Block, with the exception of one located on the 1st floor in the Main House. All Better Rooms offer something unique, some are laid out over two floors and a few over three. Each has a King size bed, large bathroom and plenty of space to spread out and relax. An array of amenities, including full size Green & Spring bath and body products, coffee and tea making facilities and complimentary WIFI ensure a comfortable stay.
Great Rooms: Located in the Main House, with the exception of one located in the Stable Block, Great Rooms are Cowley's larger rooms, some with views over the top lake and others that are well suited to small families with the ability to interconnect. With King size beds (or twins on request), large trademark Cowley bathrooms with full size Green & Spring bath and body products, tea and coffee making facilities, complimentary WIFI and much more, all the comforts of home are here for you to enjoy.
Exceptional Rooms: Exceptional Rooms are all located in the Stable Block and ideal for families or those who just prefer extra space. Four of the Exceptional Rooms have private sitting rooms with bunk beds and separate ground floor washrooms for the little ones. All Exceptional Rooms are incredibly special and give the feeling of being in a private residence with plenty of space to kick back or come together. Full size Green & Spring bath and body products, tea and coffee making facilities, complimentary WIFI and all other amenities you would expect are on hand for a truly relaxing stay.
Outstanding Rooms: Two located in the Main House and one in the Stable Block, all of the Outstanding Rooms have large private terraces with either lake or treetop views, making the most of the spectacular surrounding countryside. Of a generous size, including King size beds, all amenities are on offer with full size Green & Spring bath and body products, tea and coffee making facilities, complimentary WIFI and the rest, ensuring both a comfortable and indulgent night (or two) away.
We stayed in The Best Room. There is only one room and it really is the best. With a four poster bed, a vast bathroom with a bathtub for two and walk-in shower, a large private terrace with gorgeous views over the lakes and countryside, it is a truly luxurious experience. Above and beyond the many trademark Cowley amenities, the mini bar is also included with your stay!
To Eat
With a commitment to working with the seasons and trusted suppliers, the menus feature sustainable produce and the finest ingredients. Malt is led by Head Chef James Graham. Reflecting Cowley Manor's own unique blend of contemporary design and home-from-home comfort, the menu allows you to share and socialise in beautiful surroundings. We chomped on a delicious wild mushroom & wild leek risotto with 24-month aged parmesan and healthy salad of beetroot & goats cheese with pickled pear & salsa verde
There are also a selection of lighter dishes, pizzas and entree size salads, and the restaurant will rustle up a picnic in the summer so you can spend all day exploring the area.
Don't Miss
Look out for the sculptures dotted through the grounds, part of the annual Cowley Manor Arts Awards.
Stay & Spa by The Luxury Spa Edit™ 1 Night
Please note that prices are a guide and may change due to season and availability.
Includes:
1 night bed & breakfast for 2 people
*Spa Concierge by The Luxury Spa Edit™
Prices starting from:
*Spa Concierge by The Luxury Spa Edit™ is a bespoke service tailored to our clients wishes. We can help with everything from designing a spa itinerary and booking your choice of spa treatments to booking activities and special dining experiences. Just let us know what you wish for, and our experts will do their very best to create that extra special spa break or wellness holiday – tailored for you.