Amanzoe & Aman Spa
Argolida, Greece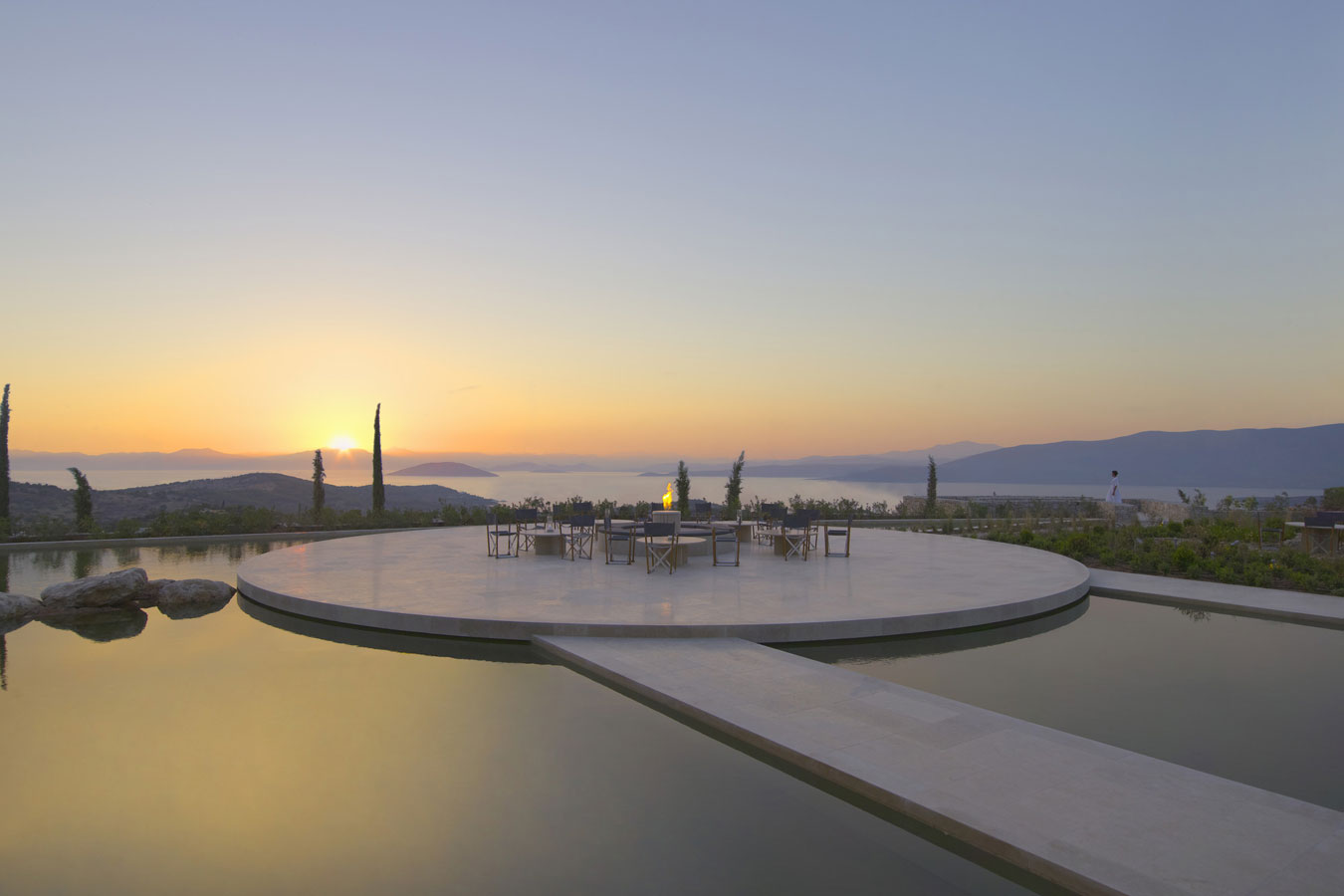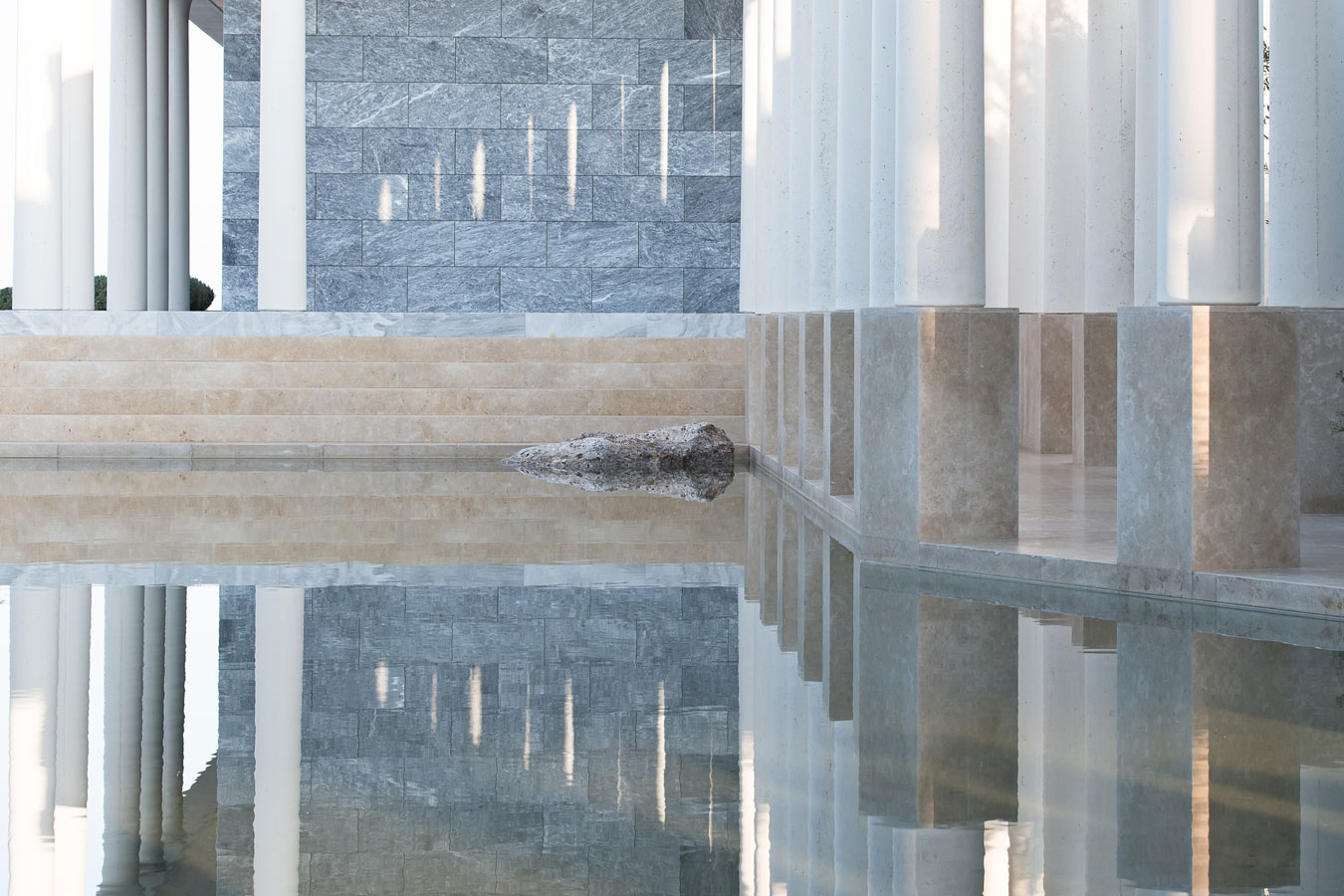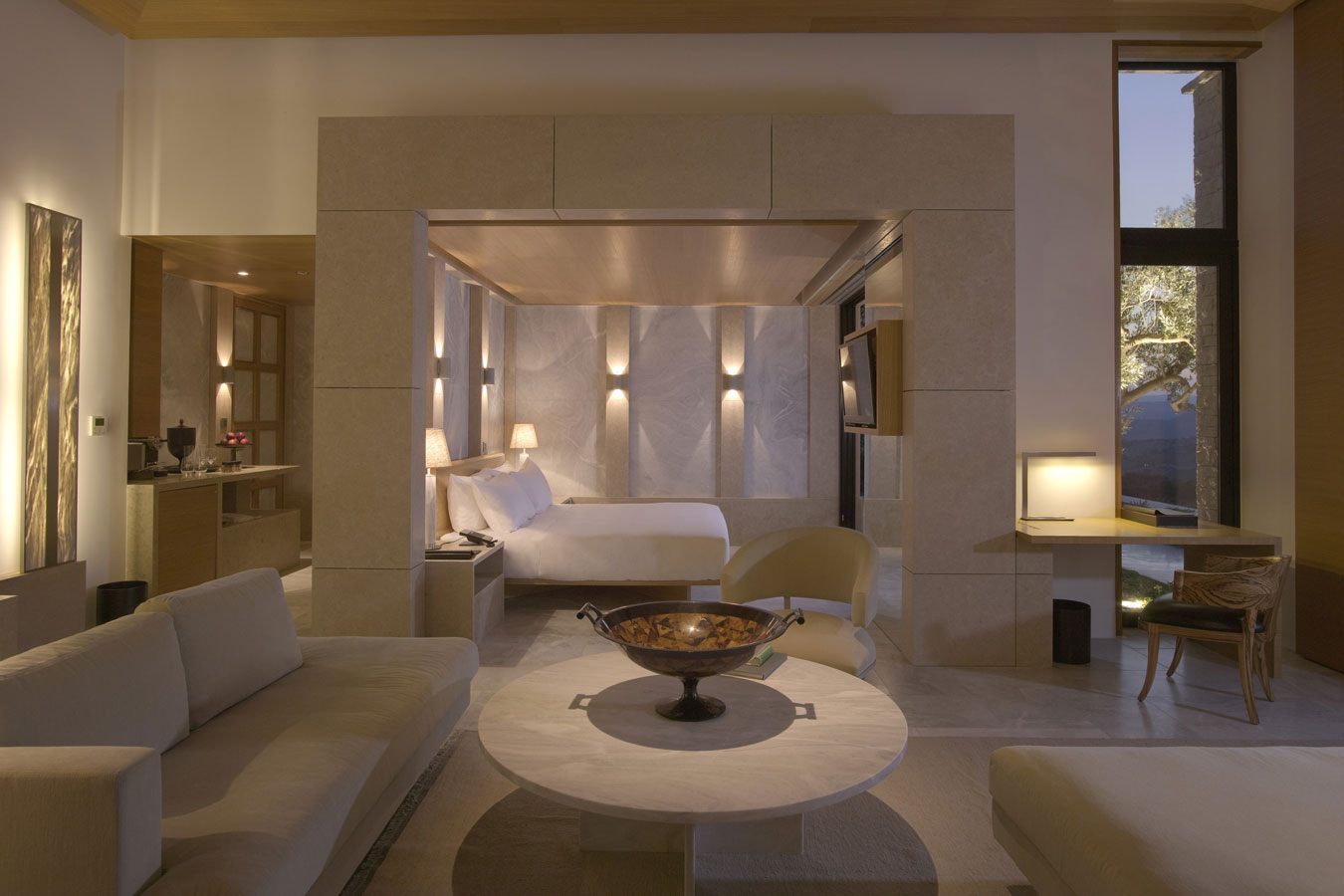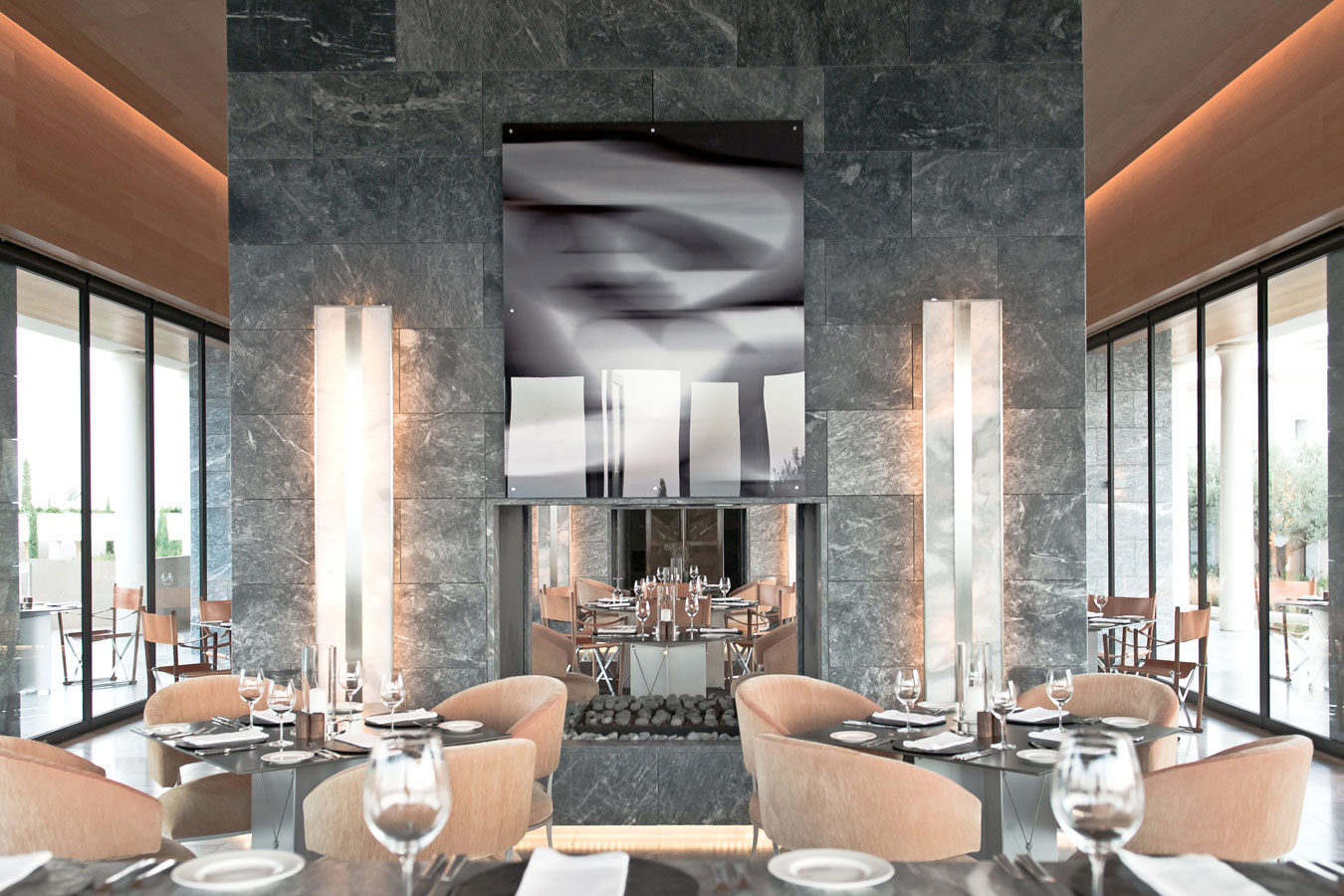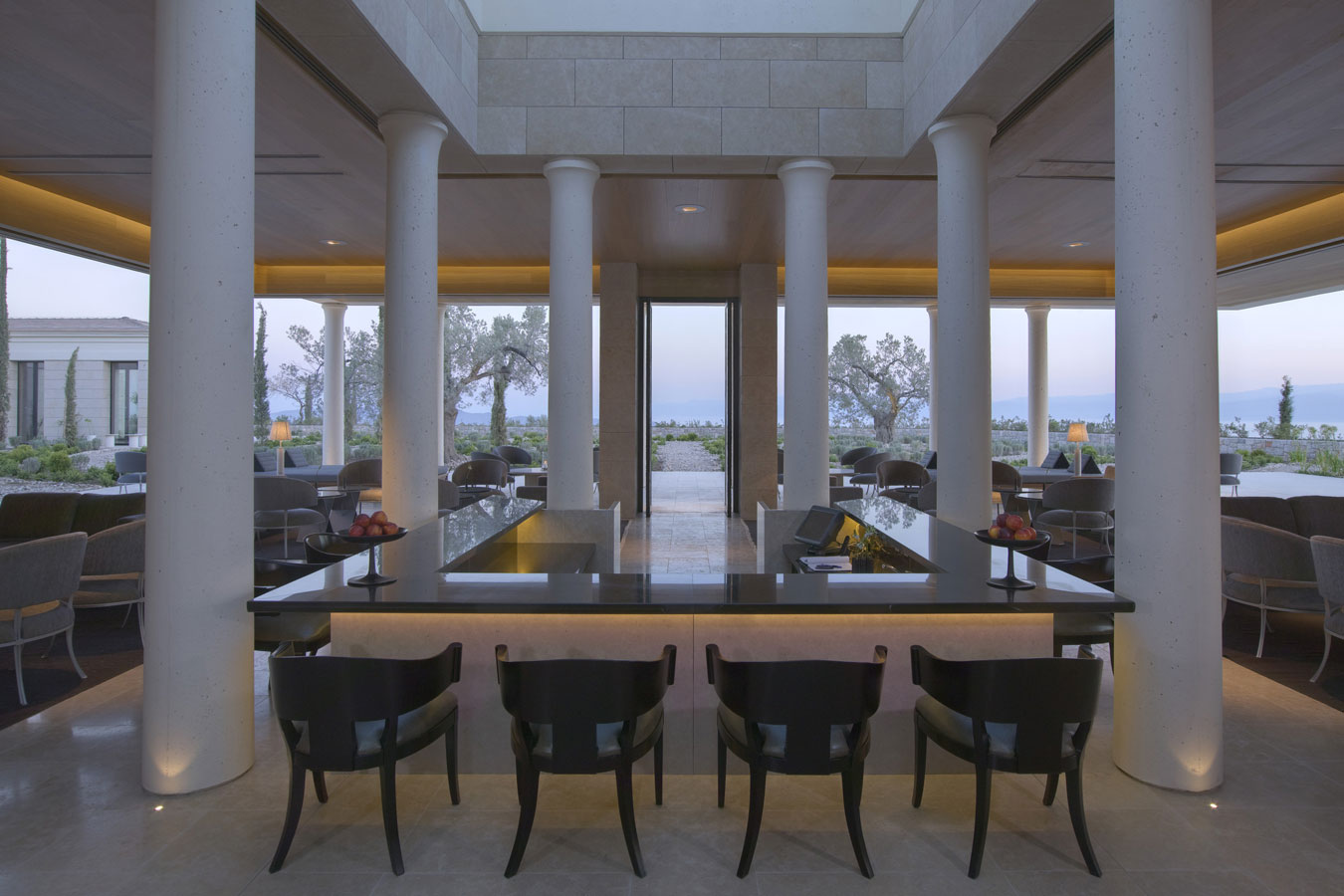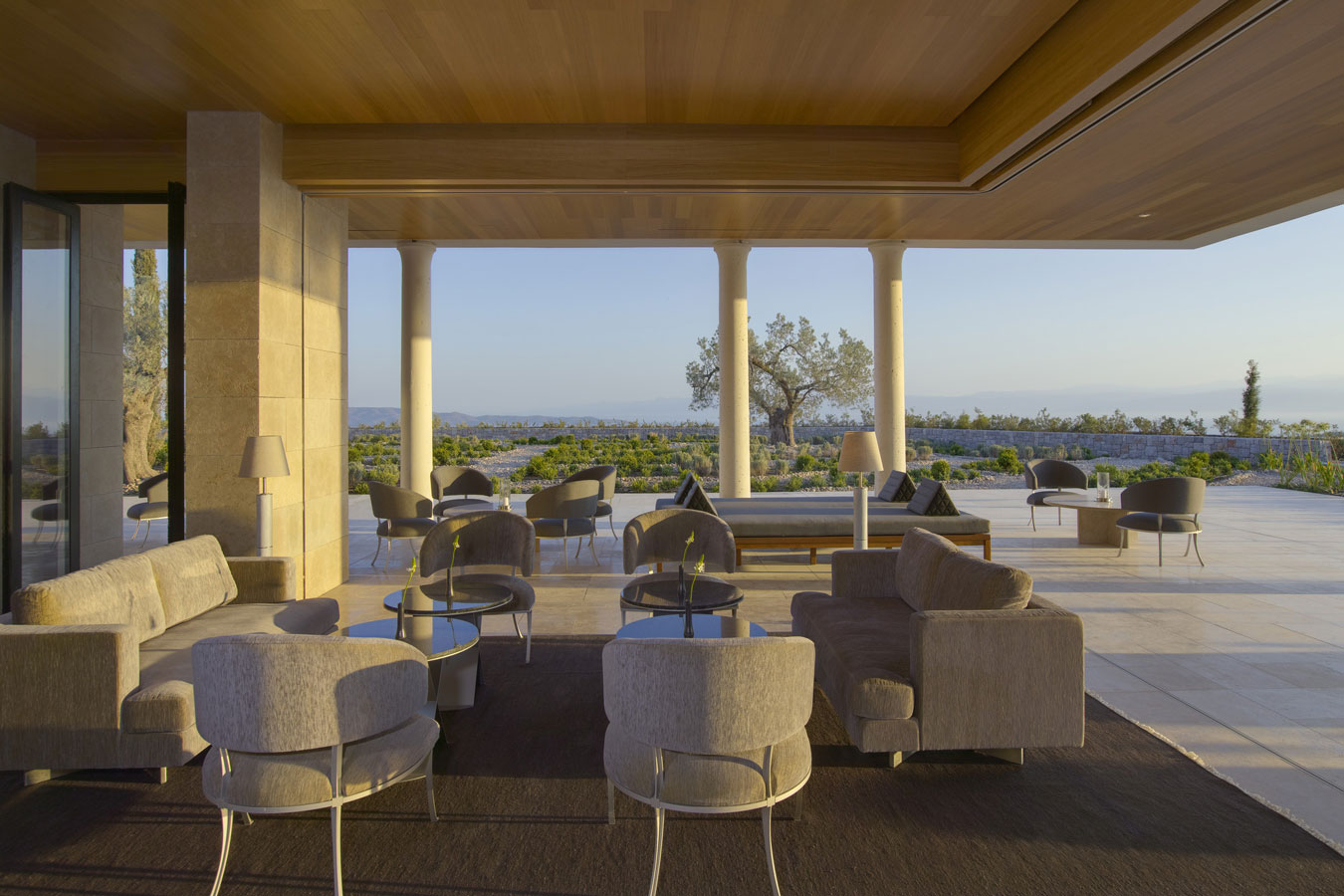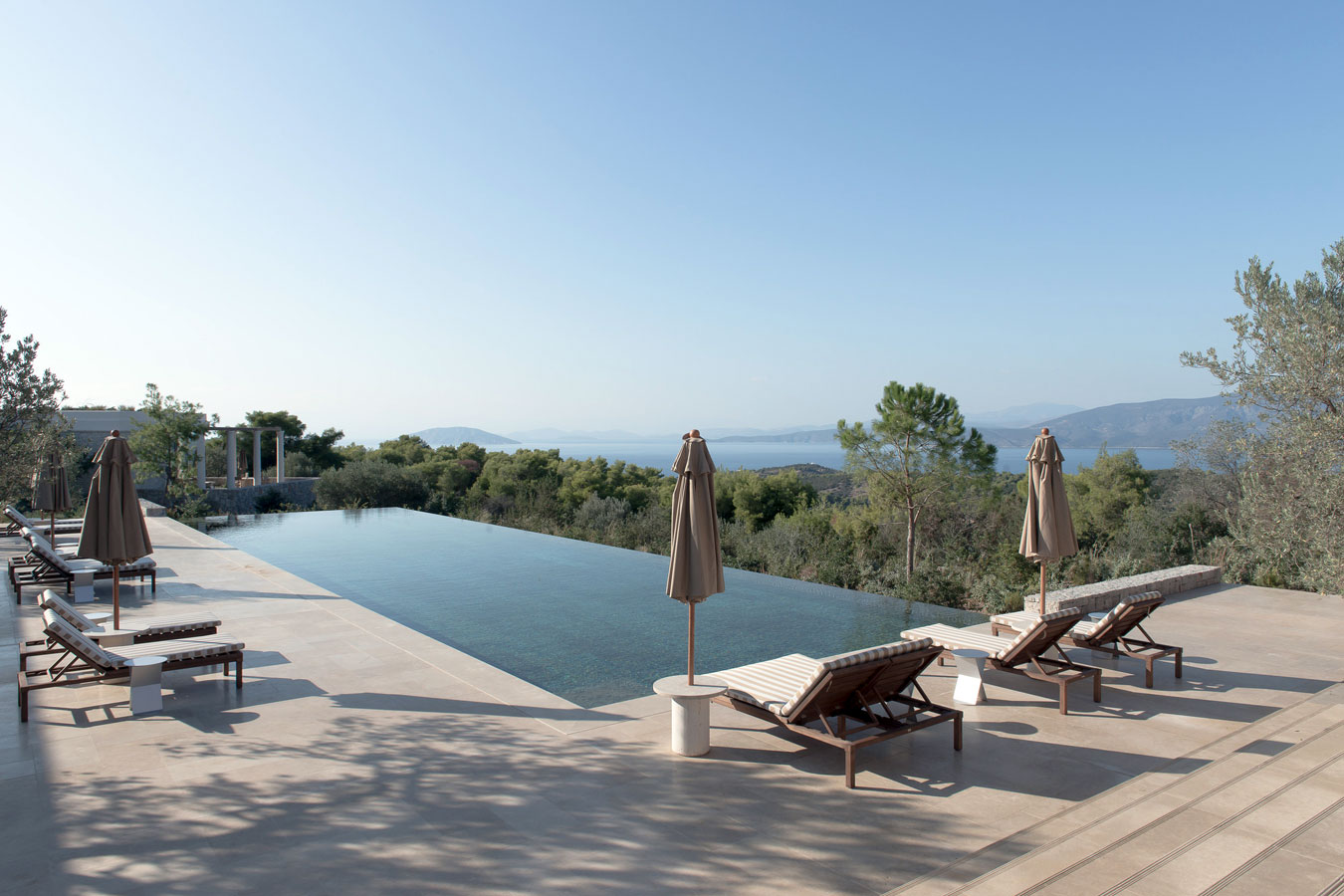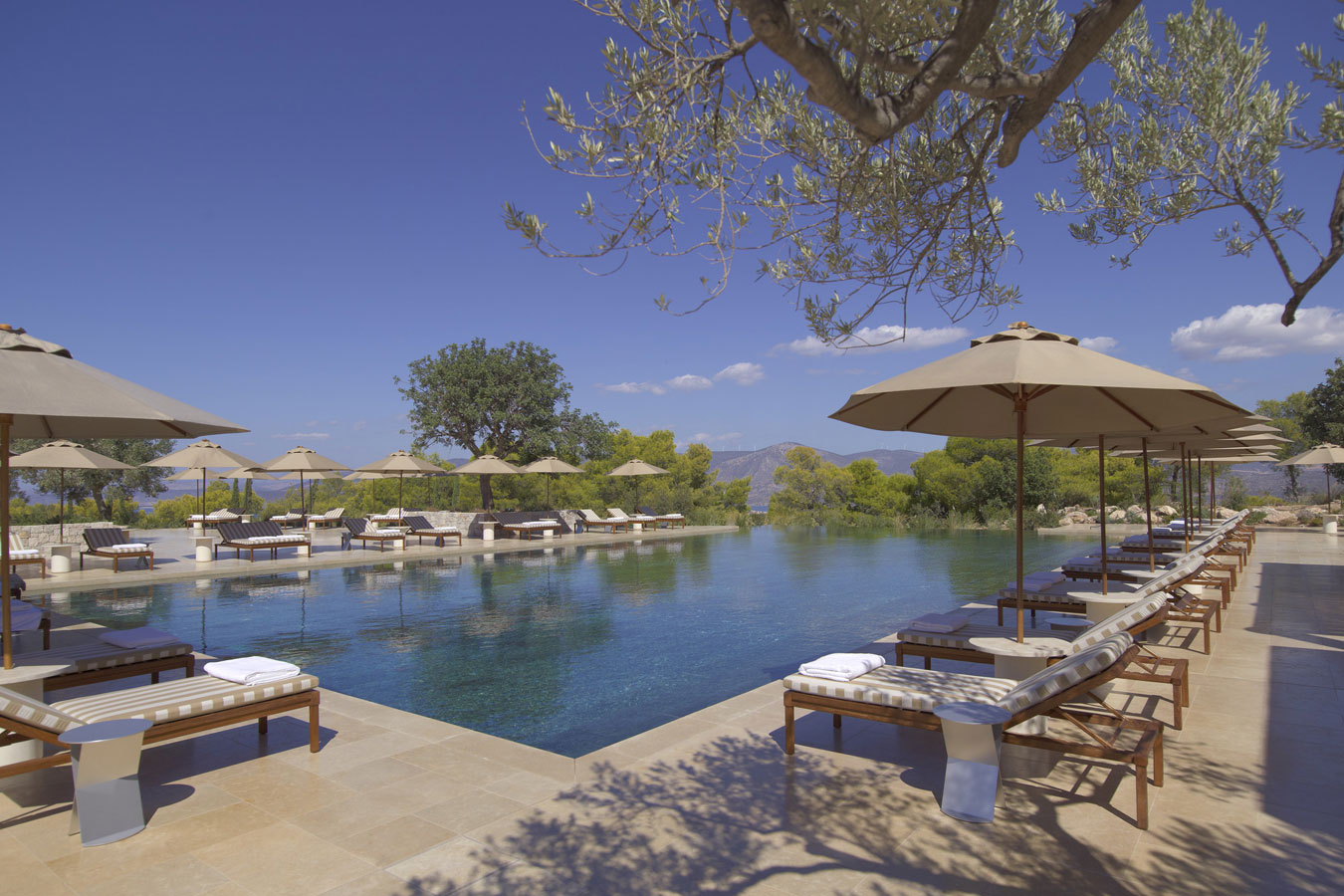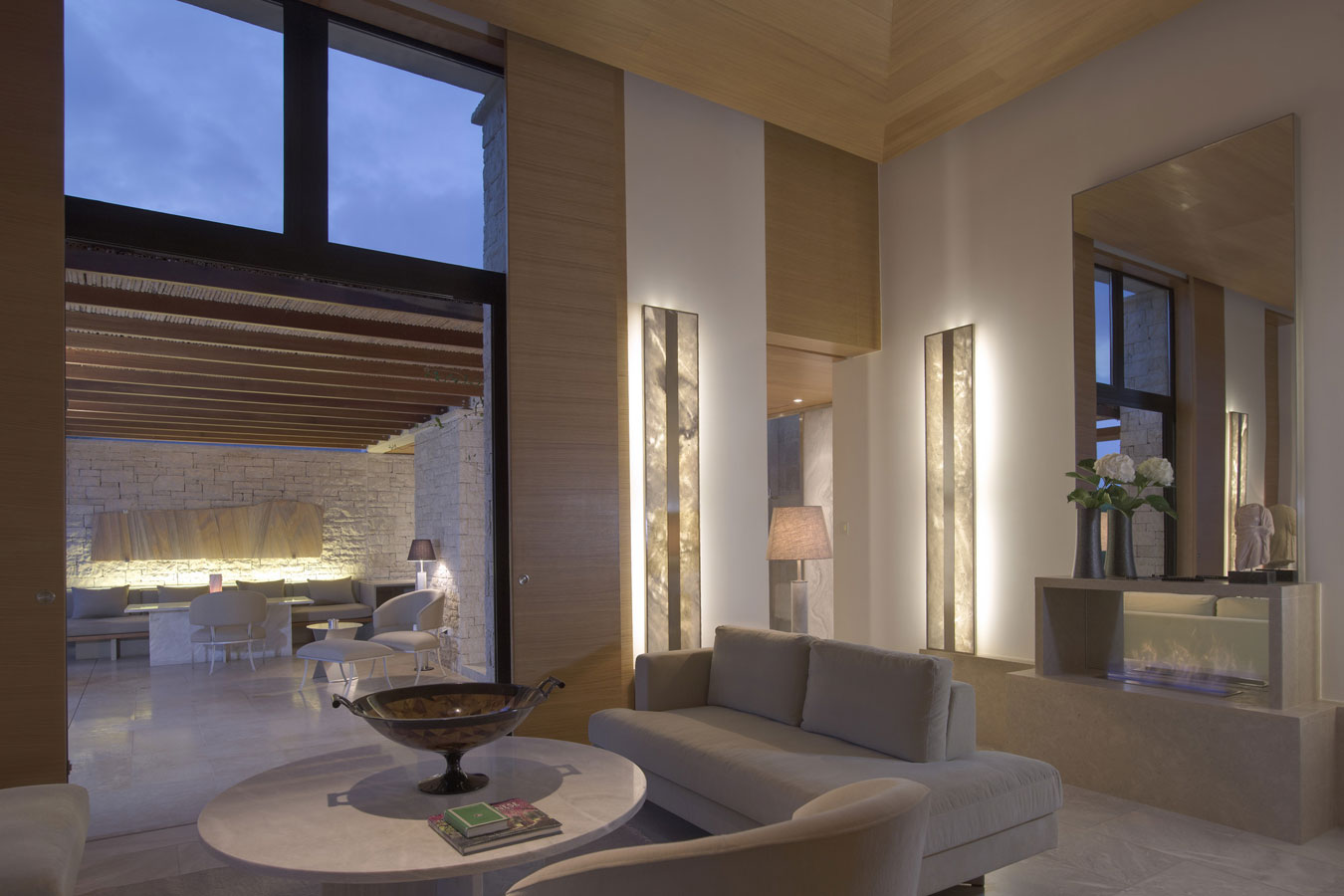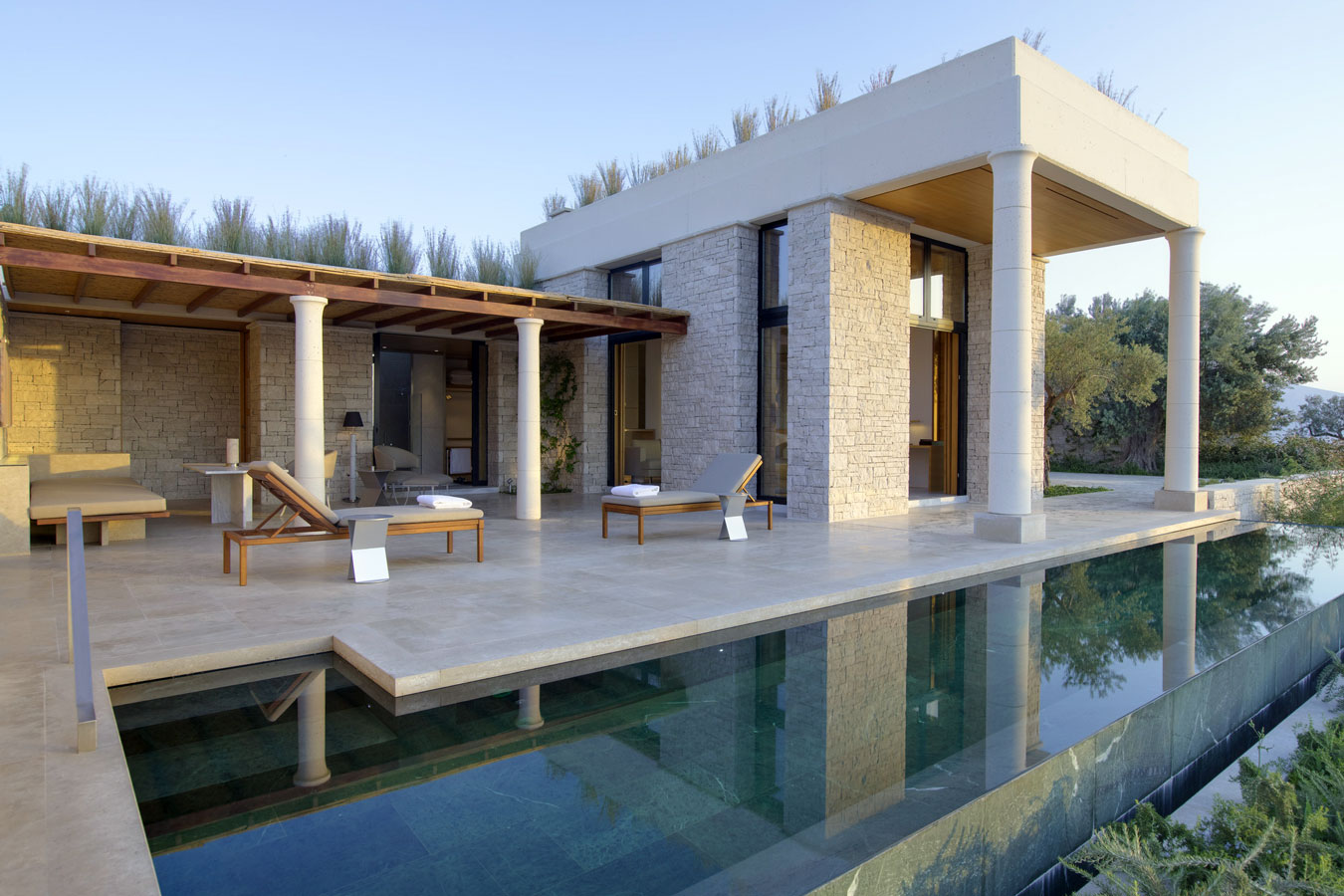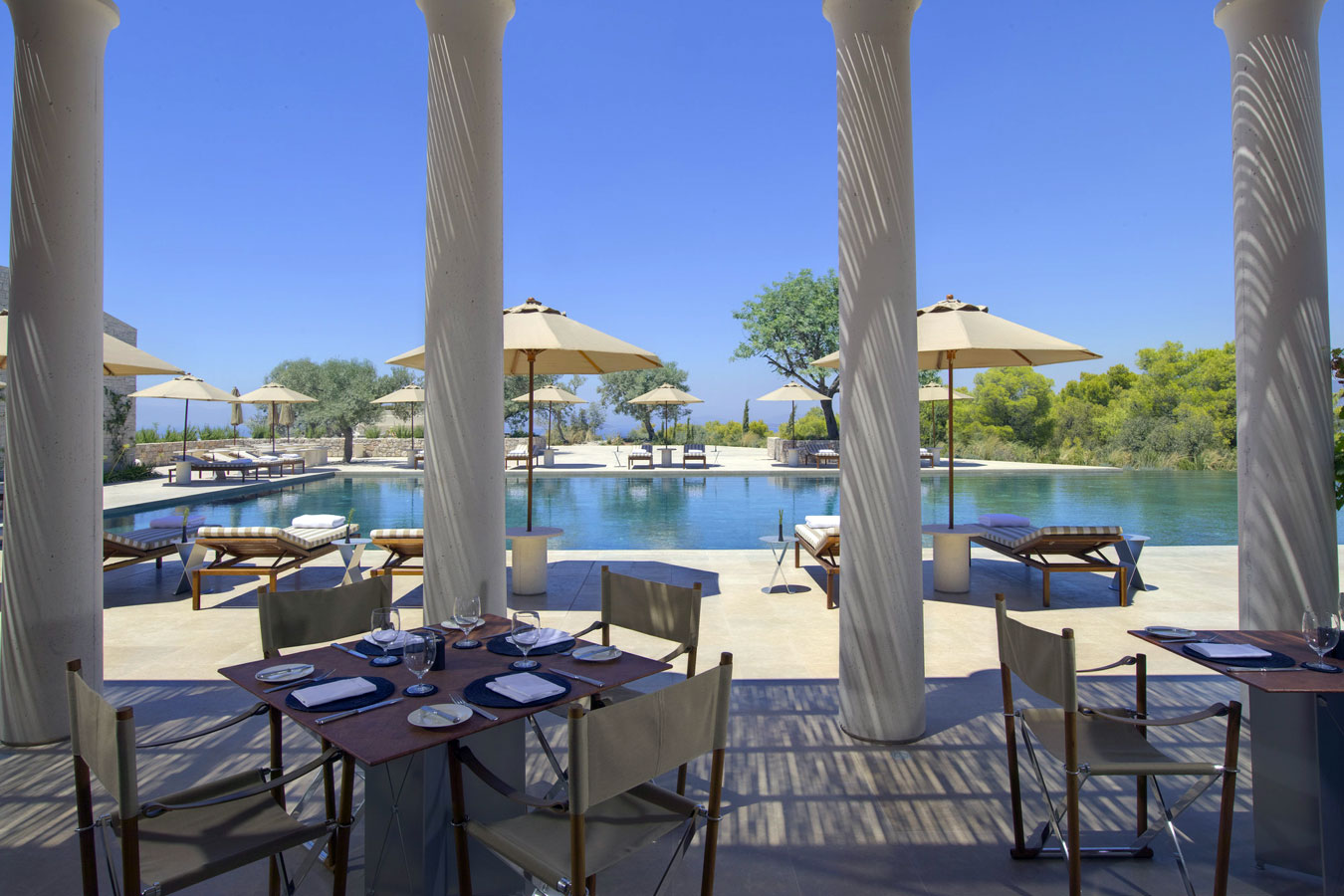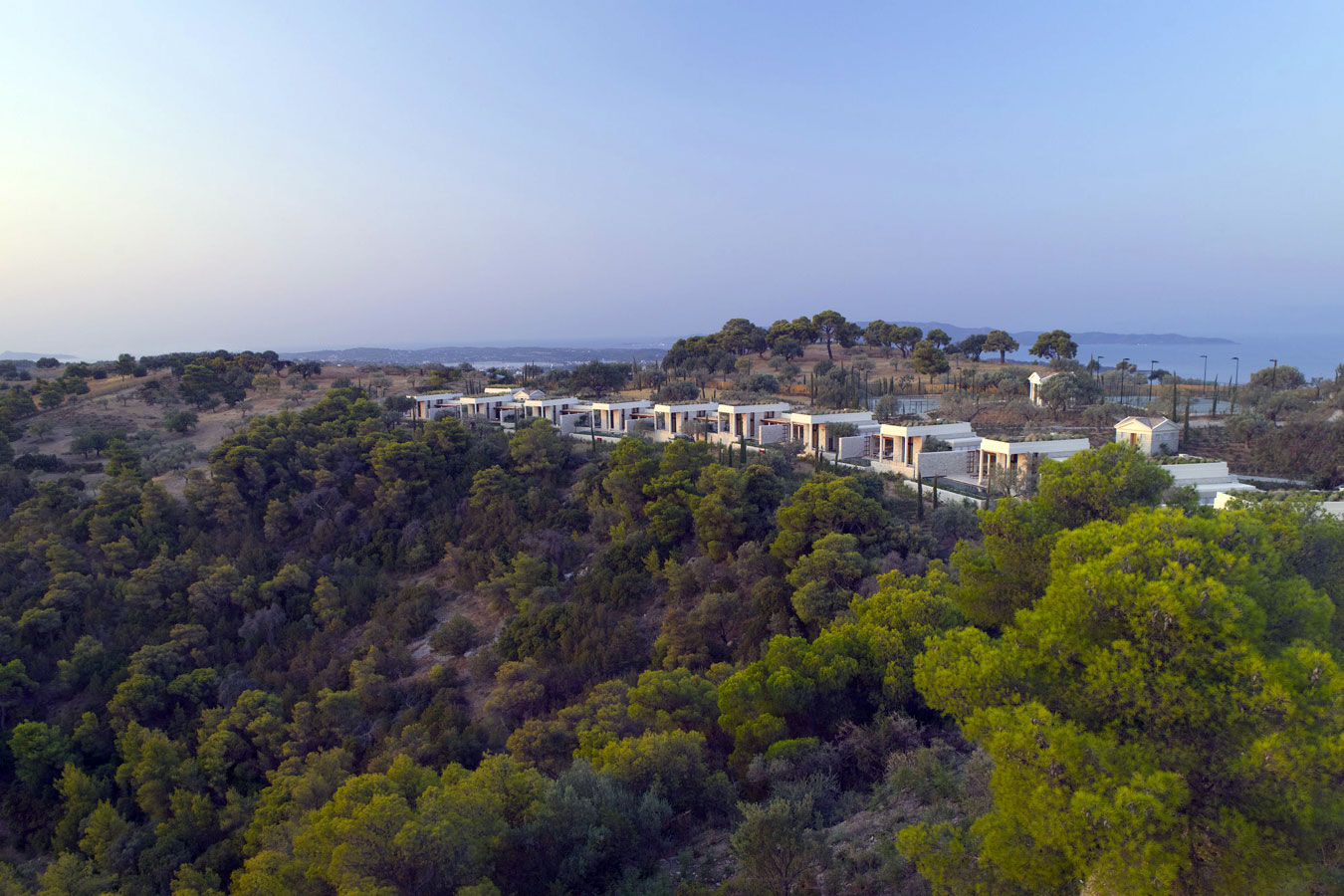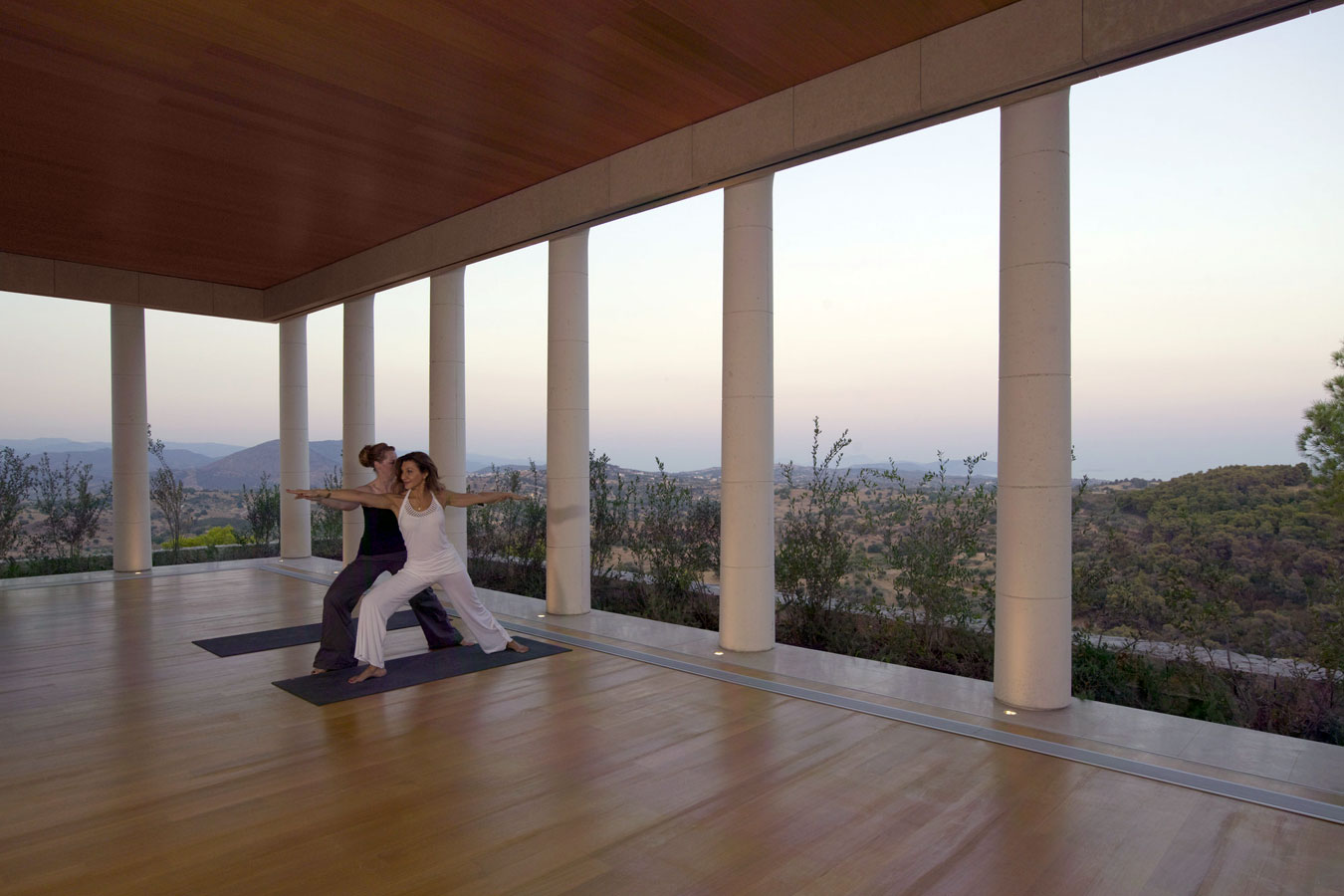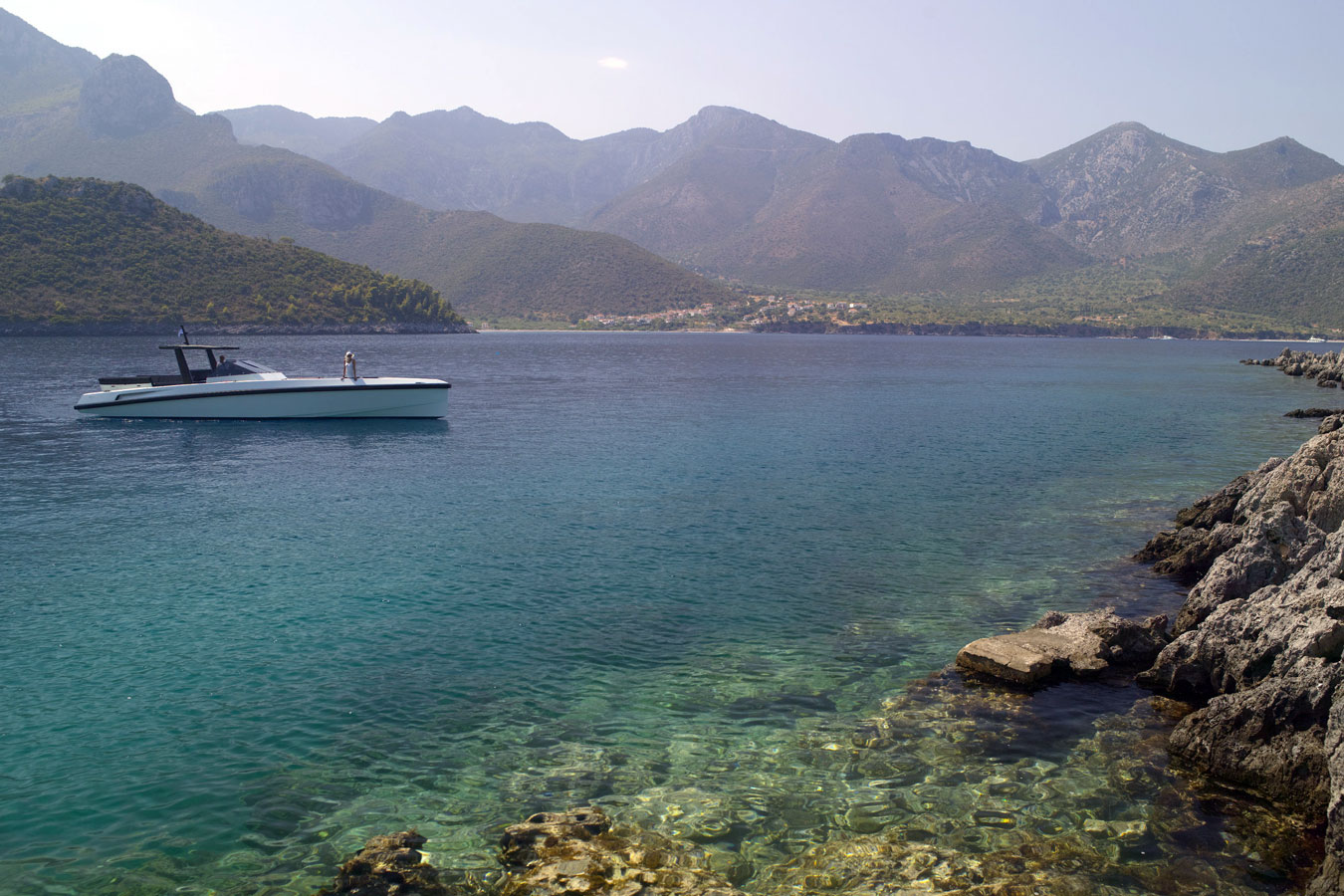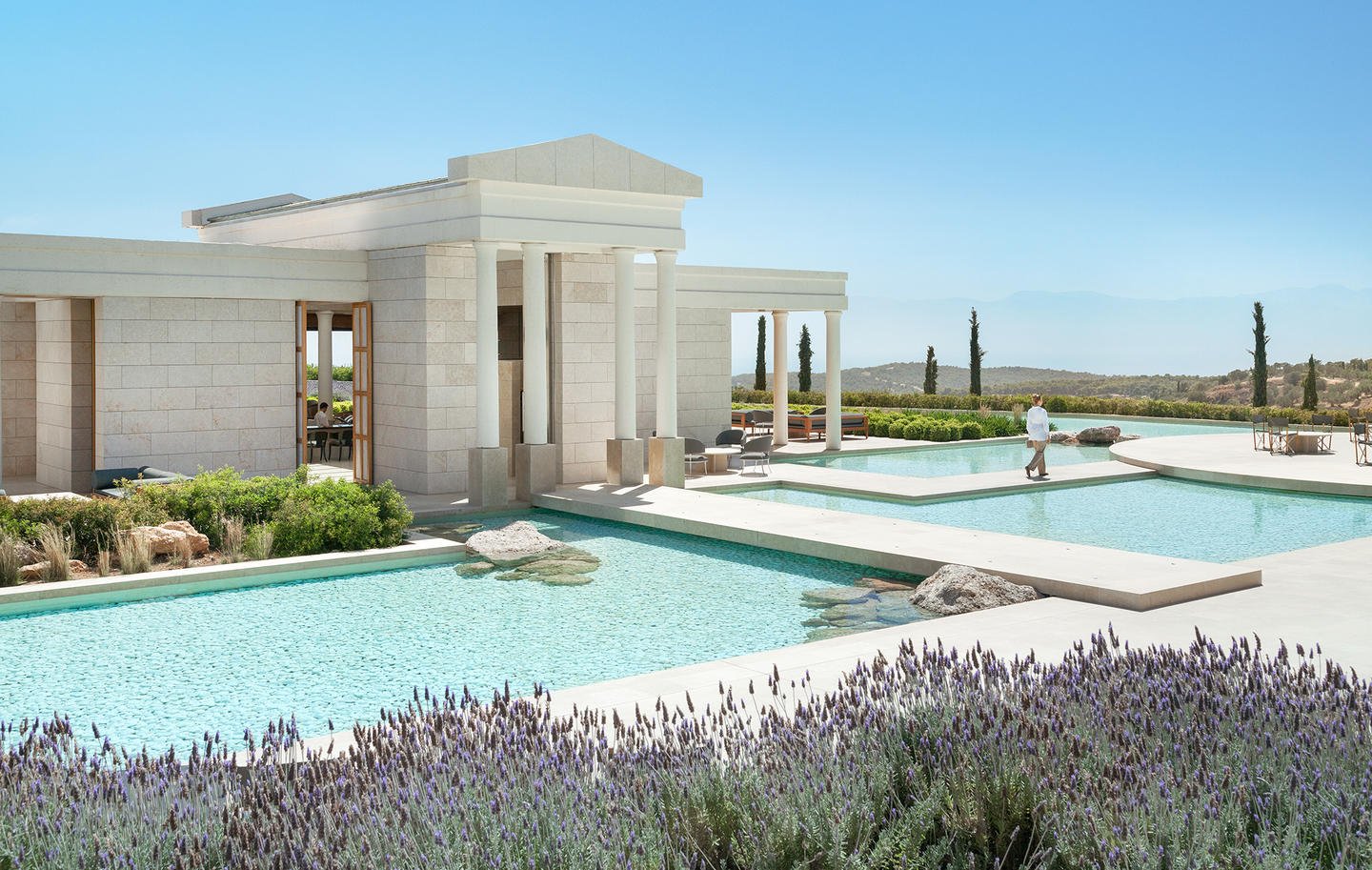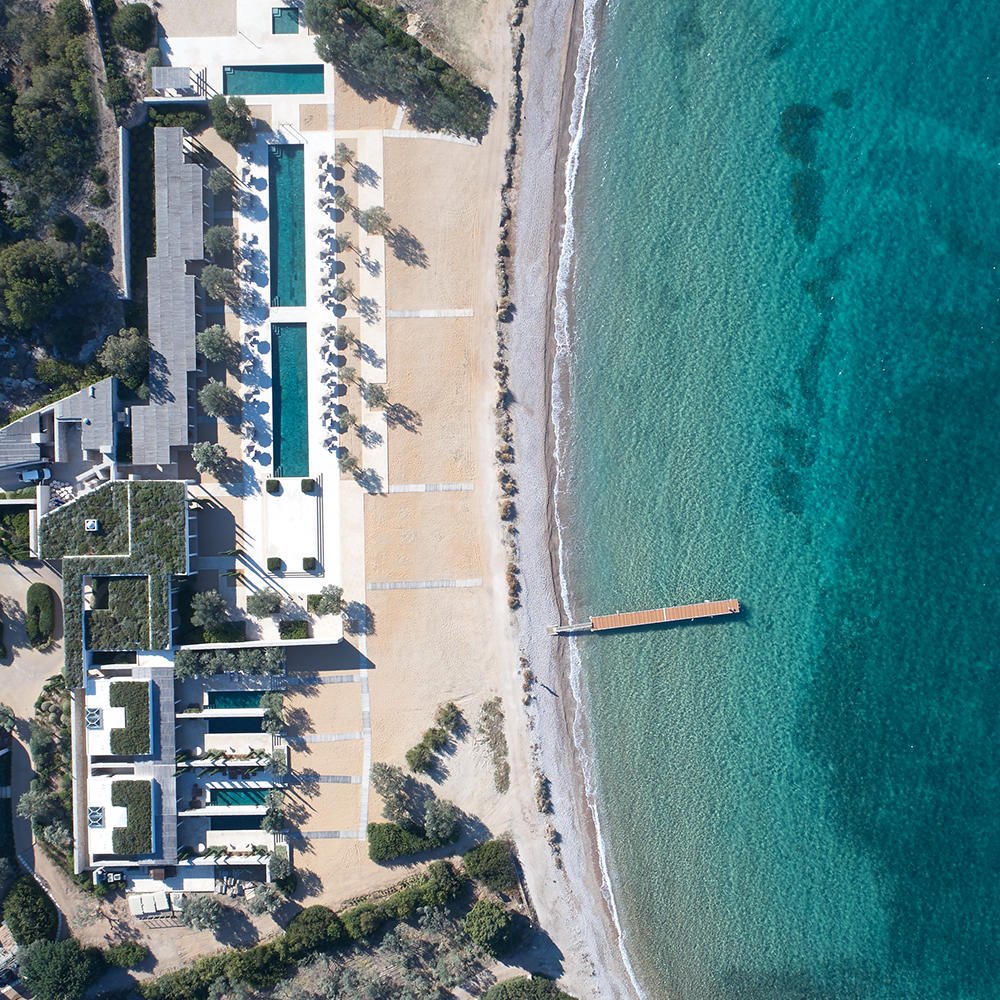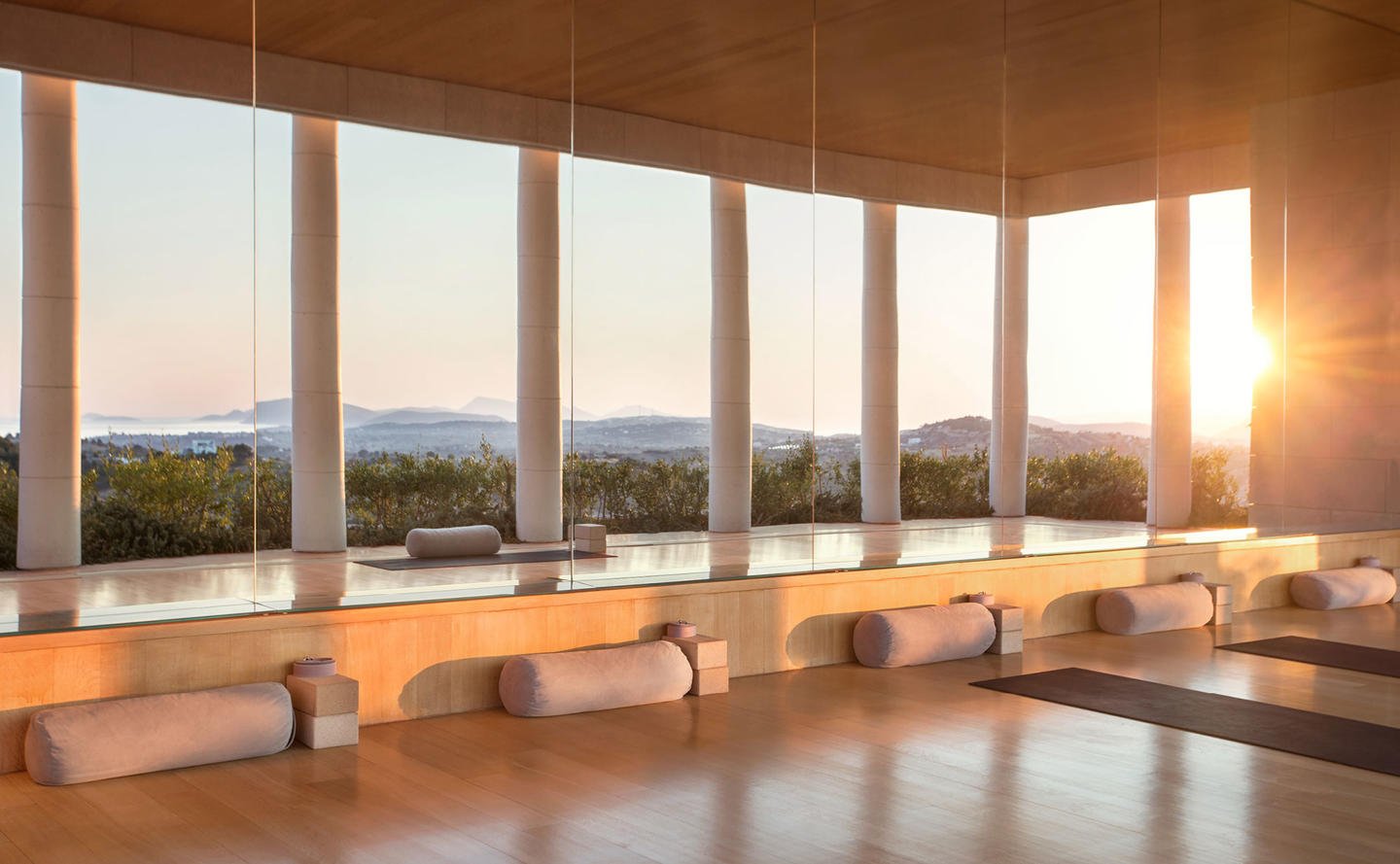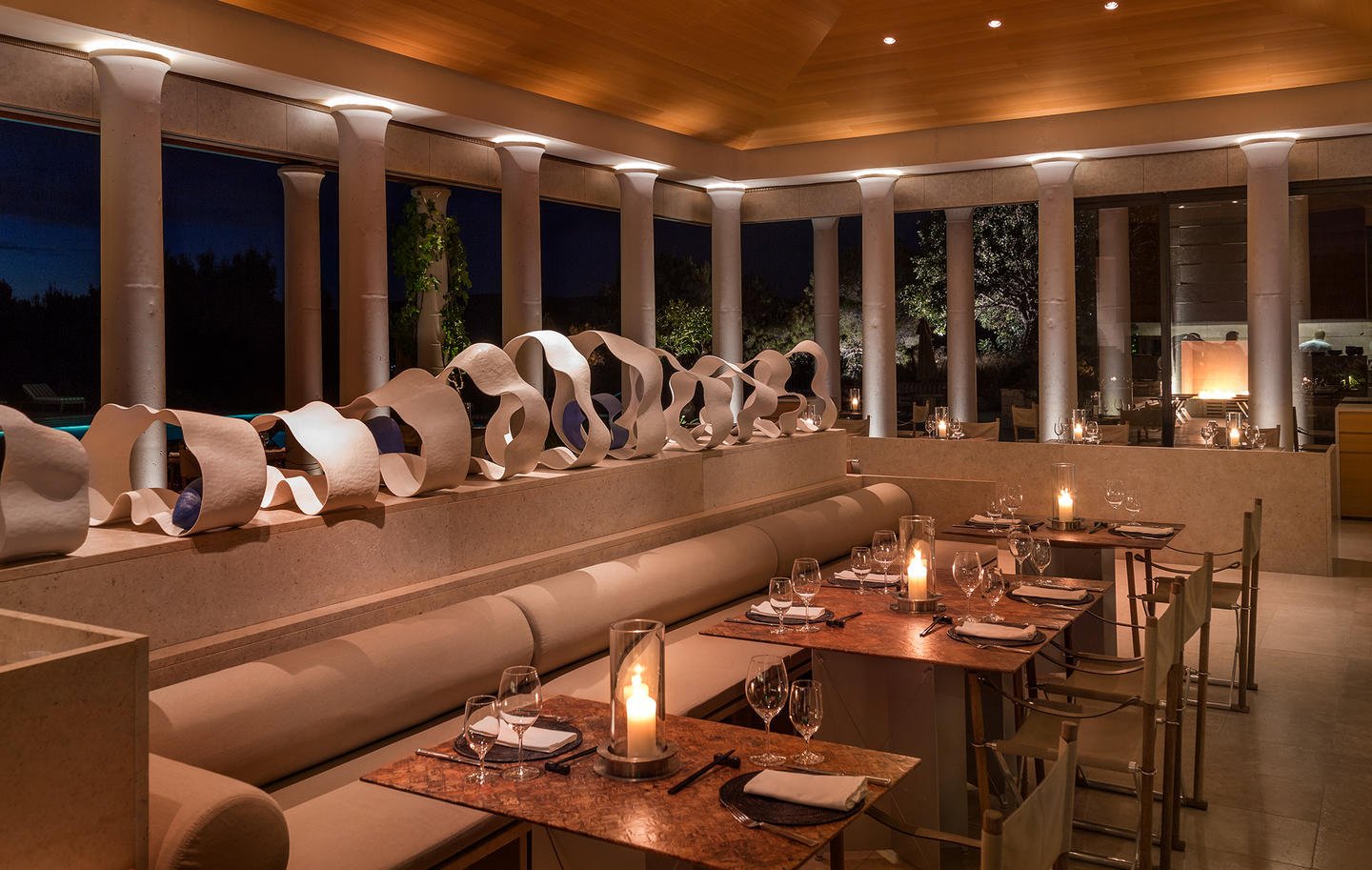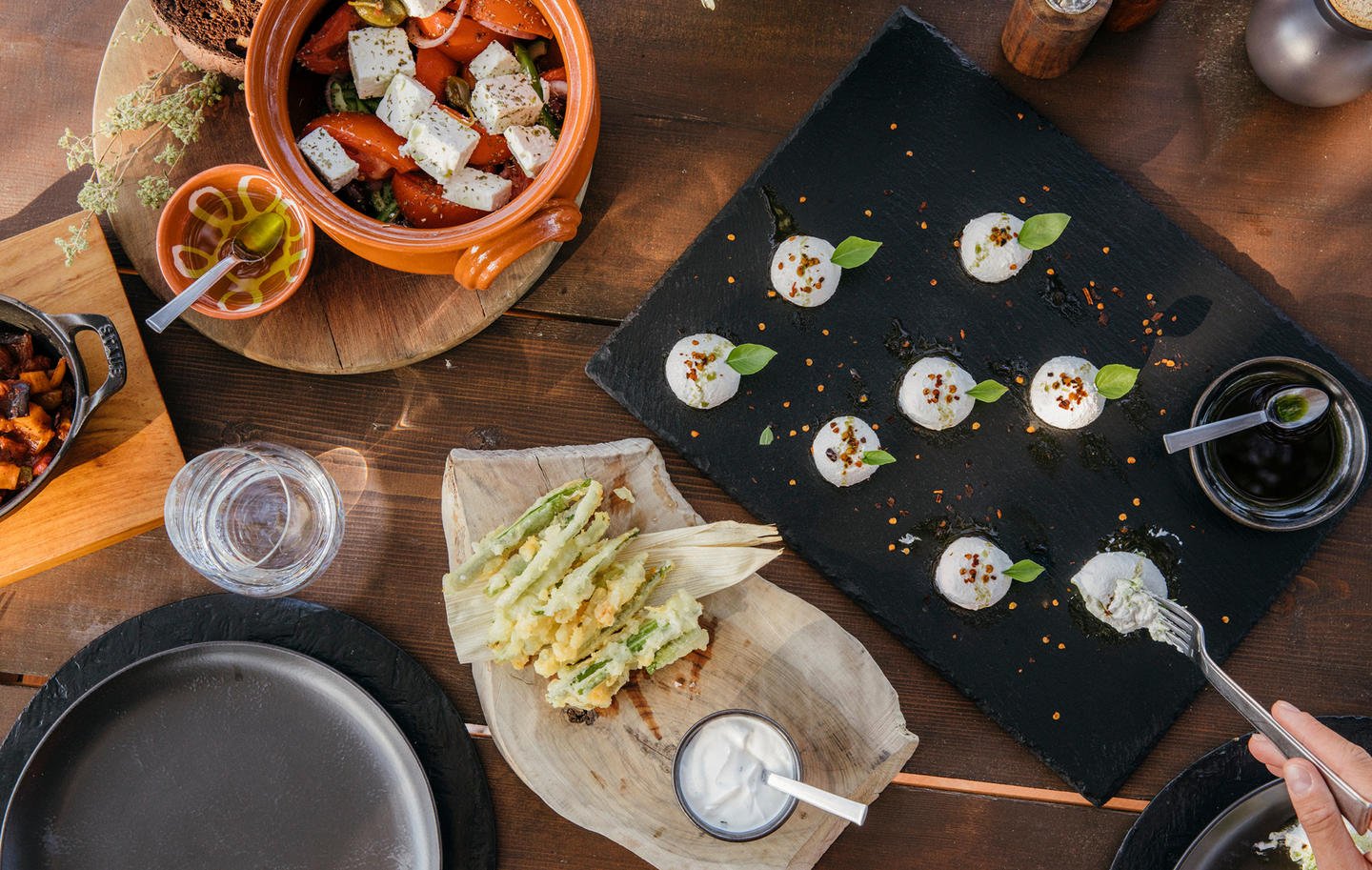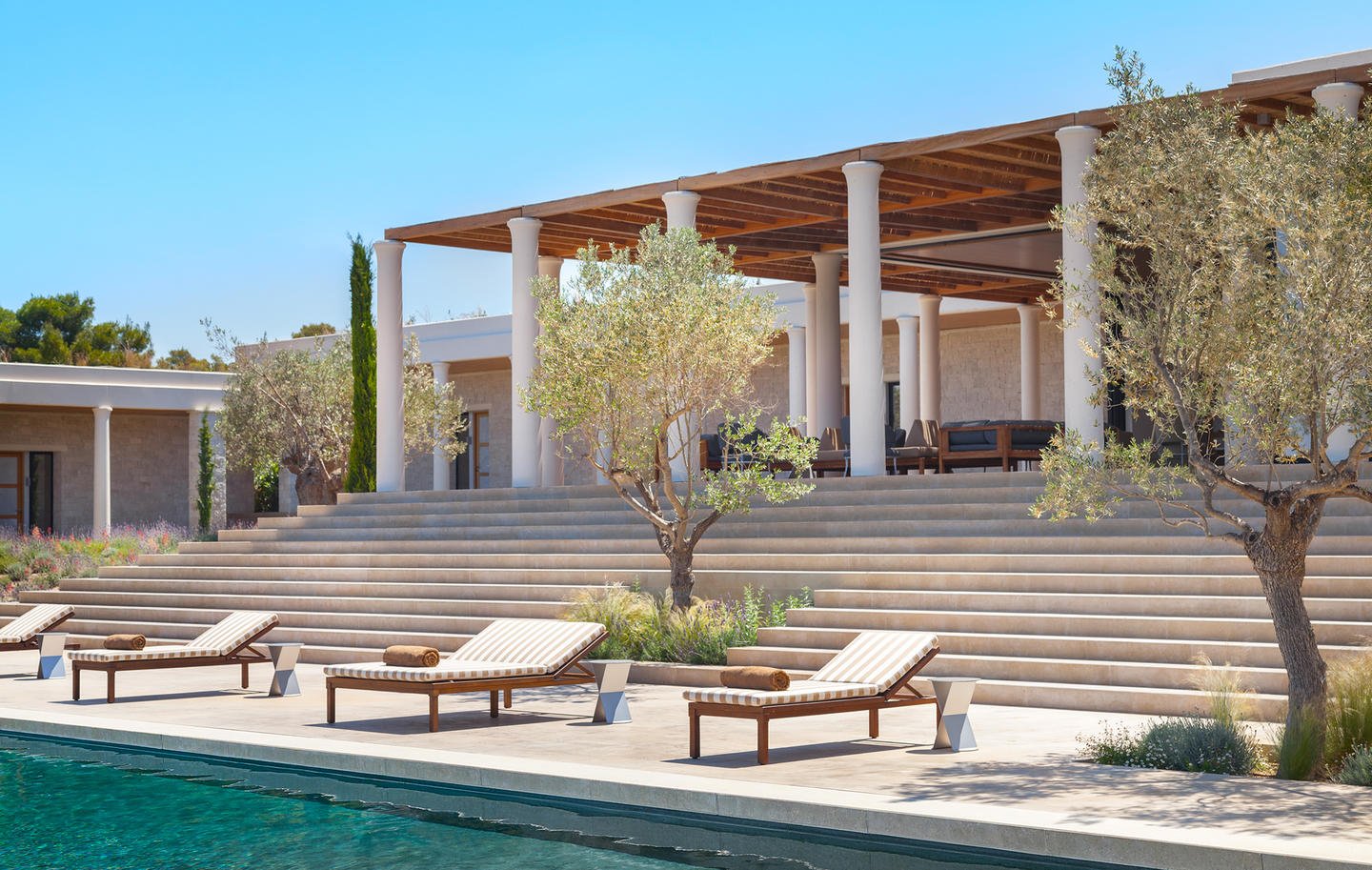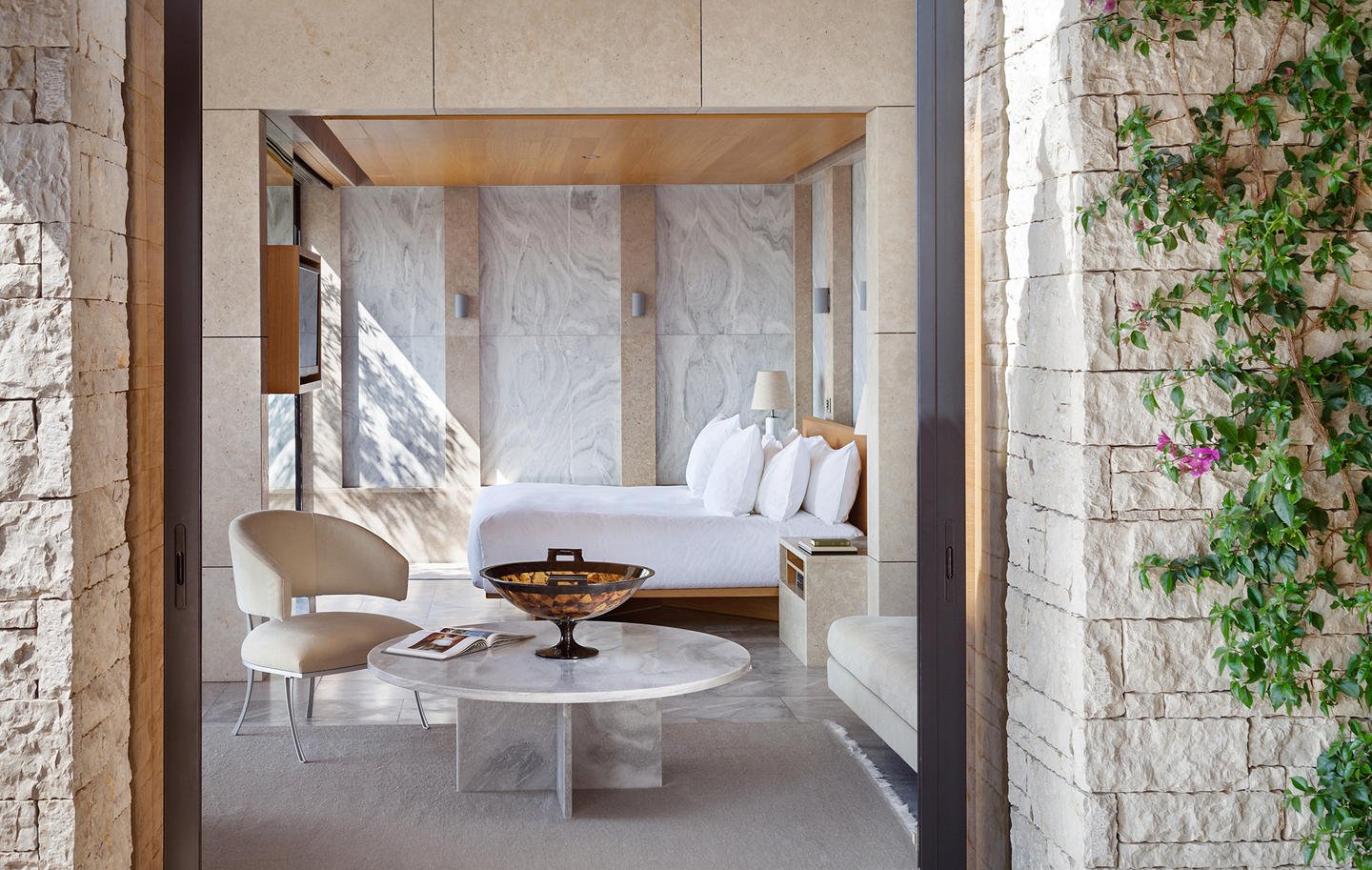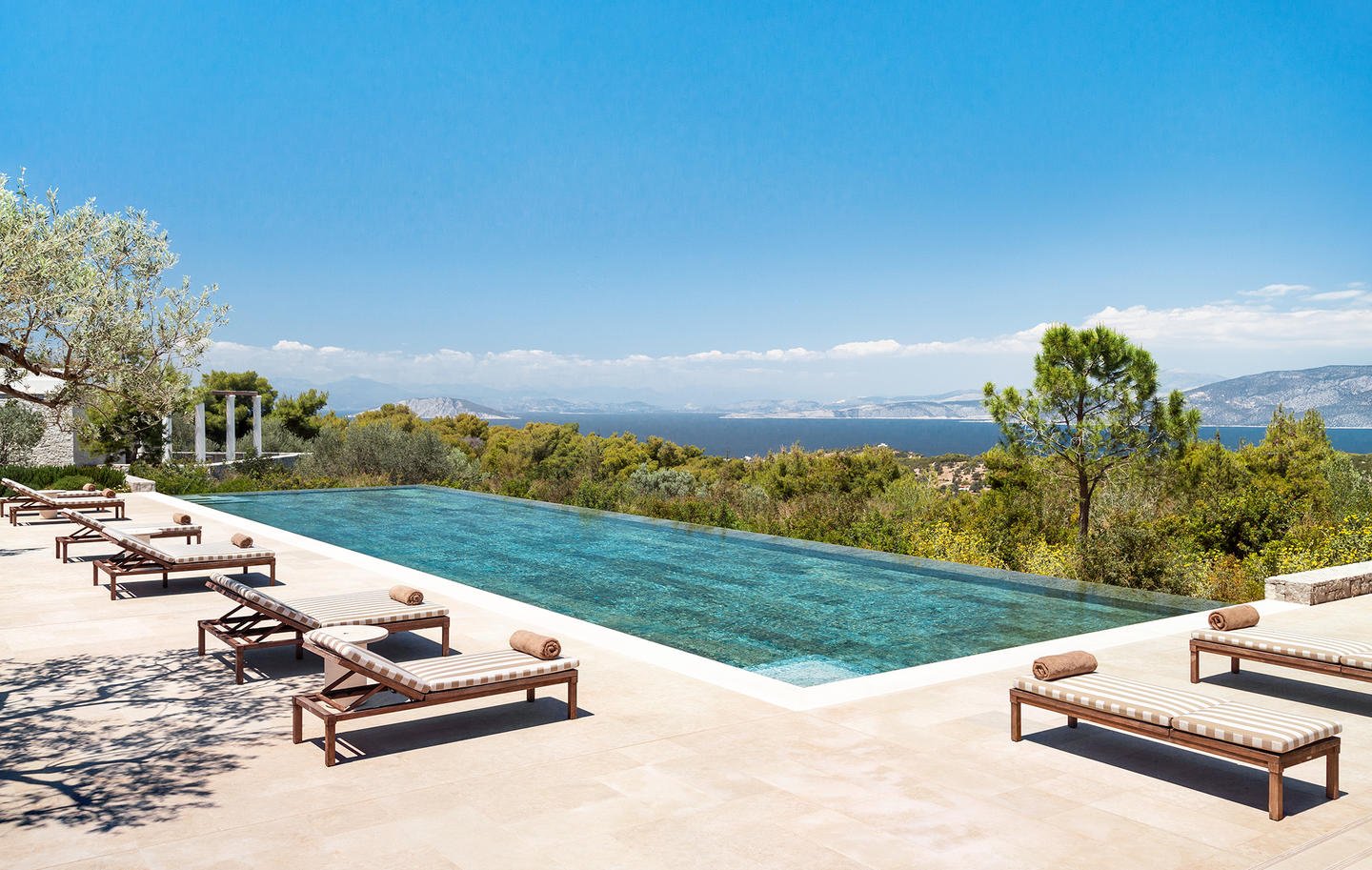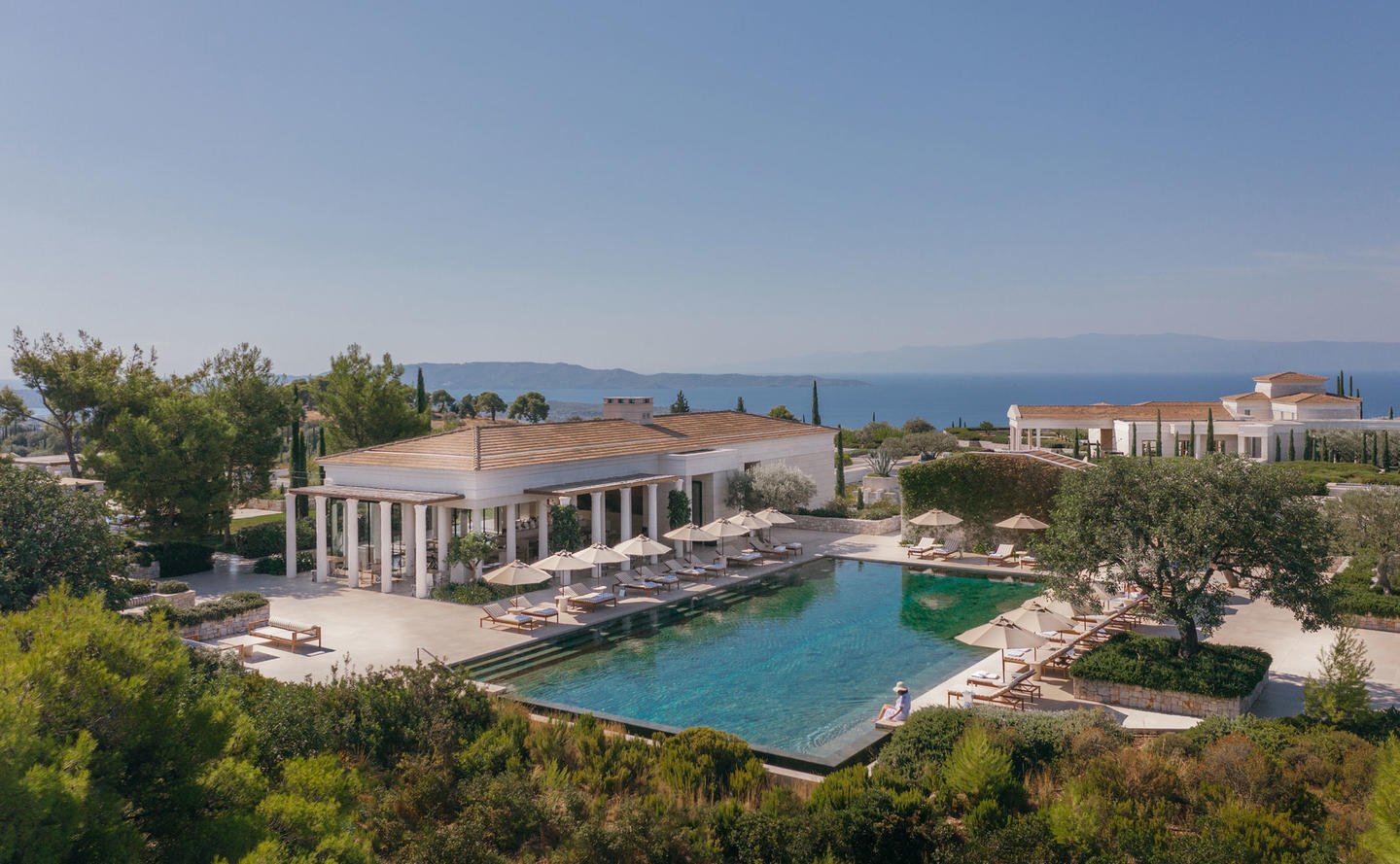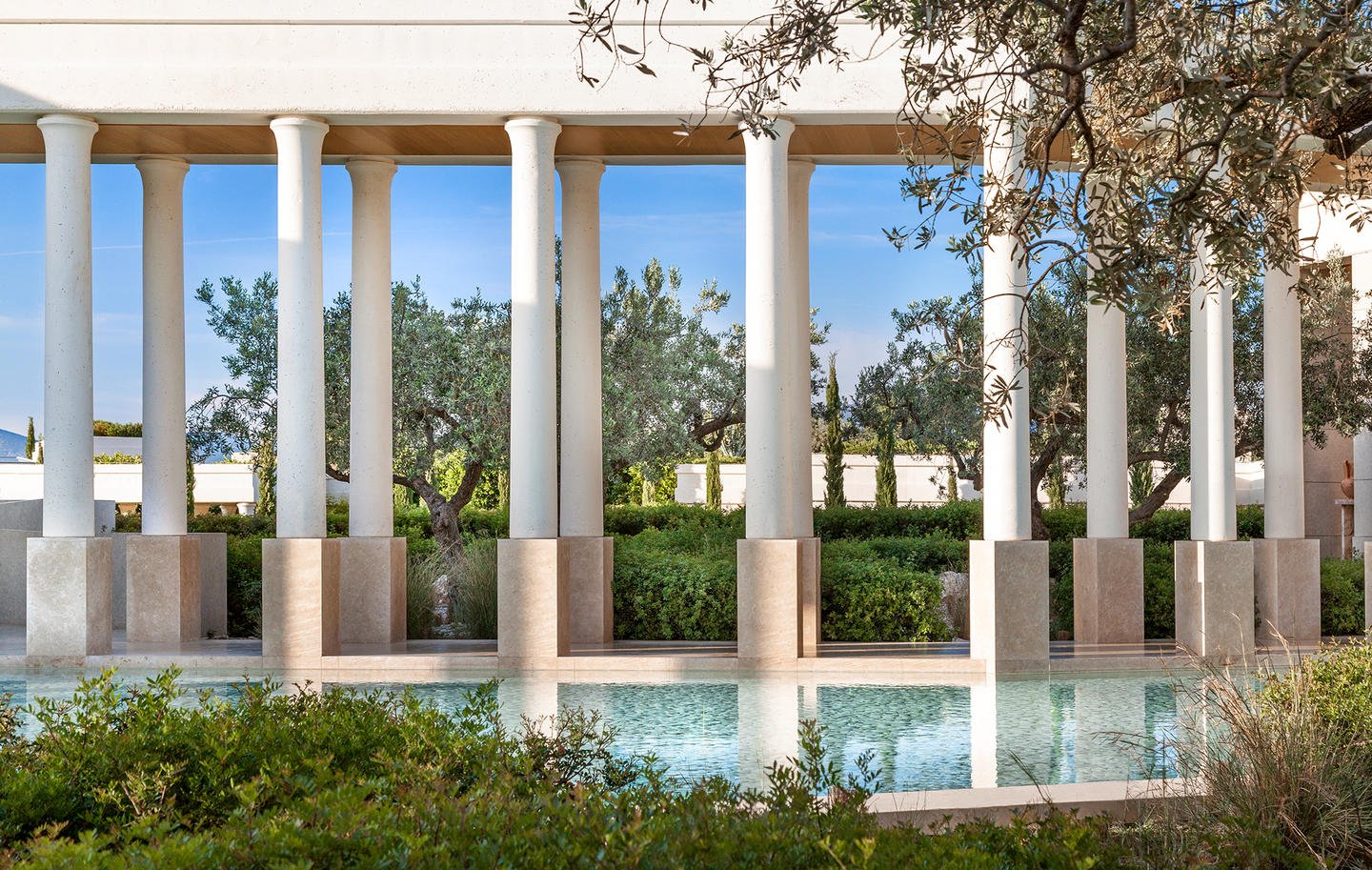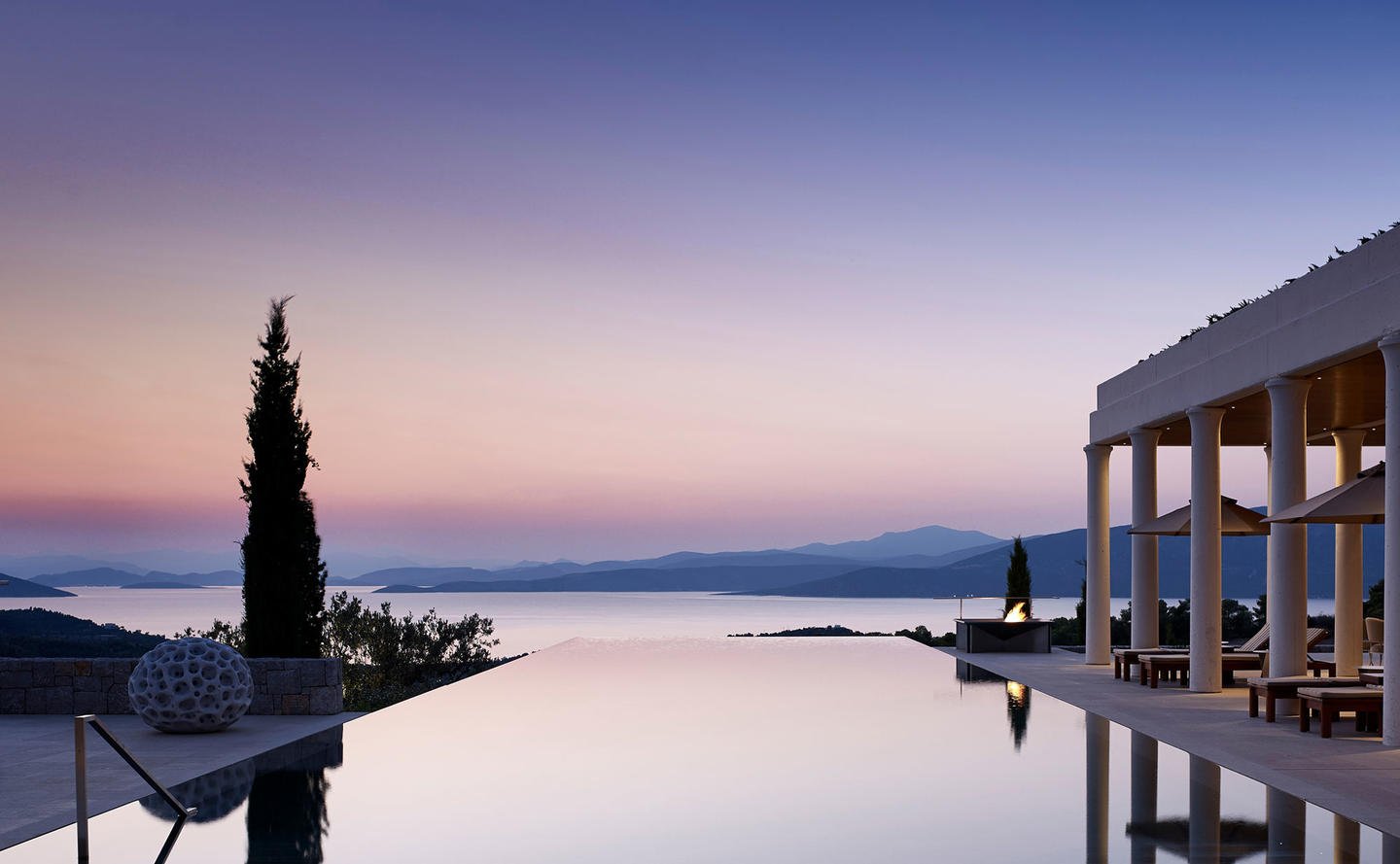 Price Guide
Features
Couples
Family Friendly
Fine Dining
Going Solo
Pets Welcome
Retreat
Wellness
Spa
Hammam
Hydrotherapy
Pool
Thermal Facilities
Vitality Pool
To Do
Cycling
Gymnasium
Hiking/walks
Personal training
Pilates
Pool – Indoor
Pool – Outdoor
Tennis
Watersports
Yoga
Drawing its name from the Sanskrit word for 'peace' and 'zoe', the Greek word for 'life', Amanzoe offers a haven of pure tranquility for the ultimate luxury spa and wellness break.
Amanzoe lies within easy reach of a wealth of archaeological sites and is a stones throw from the cosmopolitan island of Spetses. Perched on a hilltop overlooking the coastline of the Peloponnese Peninsula, the resort offers 360-degree views of the surrounding countryside as it cascades down to the Aegean Sea.
Cited as one of Europe's most elite retreats, Amanzoe's light-infused 2,850sqm spa combines diet, fitness, yoga and hydrotherapy with holistic treatments, signature rituals and science-led aesthetics to create a complete wellness offering for mind, body and soul.
Accommodation ranges from air-conditioned beach-front cabanas to uber-luxe private pool villas and pavilions set among aromatic herb gardens, olive and cypress trees.
Amanzoe delivers sumptuous wellness cuisine at a selection of high-end restaurants, including barefoot lunches at The Beach Club.
Aman Spa
Aman spas are renowned as some of the best in the world, and for good reason.
The brand's wellness programmes are based on four pillars of wellbeing – nutrition, movement, mindfulness and bodywork – with programmes tailored to each guest's needs.
Signature massages, facials, body scrubs and wraps as well as a range of specialty treatments are performed by expert therapists in five indoor and two outdoor suites, while a Finishing Salon provides beauty essentials.
Hydrothermal facilities include a hammam, a Watsu pool, a steam room and a sauna.
As well as six swimming pools dotted throughout the resort, for fitness enthusiasts Amanzoe offers a gym, a yoga pavilion, a Pilates studio and two floodlit tennis courts.
Spa Facilities
Indoor and outdoor treatment pavilions
Hammam
Watsu pool
Steam
Sauna
Finishing salon
Gym
Yoga pavilion
Pilates studio
Swimming pool
Spa Products
Accessed through stone-clad courtyards, Amanzoe's pavilions offer separate living and sleeping areas – each leading out to terraces with private pools. The design combines high ceilings, strong lines and a pared-back aesthetic. Groups and families can opt for one of the 1 – 9 bedroom villas. Beach Cabanas are set in a prime position on the water's edge.
Accommodation highlights include private swimming pools, terraces with views, and Aman's own-brand bathroom products.
Check in: 3:00 pm
Check out: 11:00 am
Greek and Mediterranean dishes incorporate locally sourced ingredients at The Restaurant and The Pool Restaurant, or you can choose to dine oceanside – Greek taverna-style – at The Beach Club.
The resort grows its own organic produce, which can be enjoyed over looking the plot at The Garden Table, where guests are also invited to take private cooking classes.
In addition, Aman's globally recognised signature restaurant, Nama – with floor-to-ceiling glass walls and panoramic ocean views – serves up an evening menu of authentic Japanese washoku cuisine.
---
Facilities and Activities
Beach club
Summer tennis clinic
Water sports
Fitness activities
Cookery classes
Local excursions
---
Location
Agios Panteleimonas, Kranidi, Argolida, 213 00, Greece
Amanzoe is a 2.5-hours drive from or 25-minute helicopter ride from Athens International Airport. Transfers can be arranged on request.
Inspired by traditional Greek architectural styles, the wide range of accommodation at Amanzoe is characterised by high ceilings, strong lines and a pared-back aesthetic.
Accessed through stone-walled courtyards, Amanzoe's 210sqm Pool Pavilions offer the enjoyment of private terraces and plunge pools, while Deluxe Pool Pavilions provide separate living and sleeping spaces along with a 12m private pool.
Situated directly just 30m from the sea, spacious and air-conditioned  Beach  Cabanas offer open-plan sleeping and living areas as well as expansive terraces and heated pools.
A selection of villas with stunning sea views sleep from 1-9 people, allowing groups and families to enjoy a luxury spa holiday on their own terms, including the use of large swimming pools, private gyms, a basketball court and intimate spa facilities.
Pool Pavillion
Pool Pavilion Premium View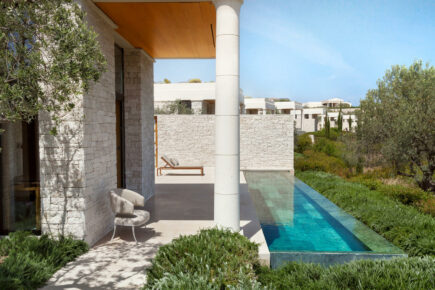 Deluxe Pool Pavilion
Deluxe Pool Pavilion Premium View
Amanzoe Beach Cabana
One-Bedroom Villa
Two-Bedroom Villa
Four-Bedroom Villa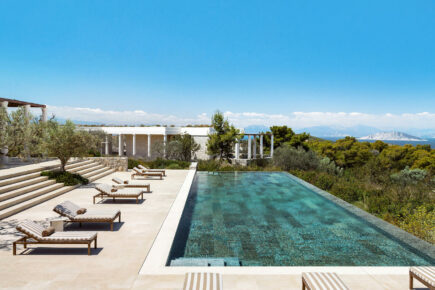 Five-Bedroom Villa
Six-Bedroom Villa
Villa 20
With its stunning rocky coastline, pine forests, olive groves and vineyards the Peloponnese is as rich in natural beauty as it is in history. The wealth of archaeological sites in the area include the Sanctuary of Asklepios at Epidaurus, with its renowned amphitheatre, and the legendary citadel of Mycenae – both are UNESCO World Heritage Sites.
On arrival at Amanzoe the somewhat lengthy (2.5 hours) drive from Athens is instantly forgotten. Set on an idyllic hilltop location in Greece's eastern Peloponnesian peninsula with stunning views across the forests, mountains and sea, Amanzoe is yet another jewell in the prestigious Aman collection – and cited as one of Europe's most elite retreats.
Uber-luxe private pool villas and pavilions, high-end restaurants and bars dot walkways fringed with preened herb gardens, olive and cypress trees.Drawing its name from the Sanskrit-derived word for 'peace', and 'zoe', the Greek word for 'life', Amanzoe offers a haven of luxurious tranquillity…
Aman Spa
Aman spas are renowned as some of the best in the world and the Amanzoe spa doesn't disappoint. The holistic healings of Hippocrates are the inspiration for the light-filled 2,850-square-metre spa. Facilities include 8 treatment pavilions with sunken bathtubs, steam rooms and relaxation areas, a Watsu pool, a Thai massage room and a manicure and pedicure salon.
There's also a handy hair salon should you require a blow dry before heading out for the evening. A fully-equipped Pilates studio, gym and stunning yoga pavilion complete the resort's fitness facilities.
The Treatment
My Zoe Treatment began with an uplifting eucalyptus-infused steam bath to rejuvenate, cleanse and clear the sinuses. A full-body scrub using pure local olive oil and sea salt followed to exfoliate and smooth my skin.
A quick shower, then an incredible, and deeply hydrating, olive oil massage was performed using a combination of sweeping, stretching and kneading techniques. A laurel oil scalp therapy head massage completed the holistic and blissful experience.
Other Treatments
Amazon Rejuvenation – A Himalayan salt scrub is followed by a nutrient-rich clay body mask then a relaxing massage using local Greek olive oil.
Holistic facials and massages, pregnancy treatments, Watsu therapy.
To Stay
Drawing on classic Greek architecture, with strong lines and a pared-back aesthetic, Amanzoe's standalone pavilions all open onto terraces with private plunge pools. Each pavilion is accessed via a private stone-walled courtyard.
We stayed in a Deluxe Pool Pavillion, with an airy living space, high ceilings and clean contemporary lines. There's a spacious living area, with an alcove leading through to a light-filled bedroom with floor to ceiling windows. The pretty garden terrace had a large dining area and a private pool.
You can also opt for a Beach Cabana. Situated directly on the beach, Beach Cabanas provide all the comforts of a pavilion with the added bonus of the sea on your doorstep.
To Eat
Simple Greek and Mediterranean dishes emphasise locally sourced ingredients at Amanzoe. Meals are served in the airy sea view restaurant, as well as at the pool terrace. Try one of the amazing detox breakfasts and the grouper with 'Horta' greens, fennel tops and lemon sauce for supper – YUM.
You can also dine on pizzas, salads and Greek specialities at The Beach Club.
Don't Miss
Take a trip to the nearby island of Hydra to explore its pretty harbour and markets. No cars are allowed on the island so people travel around by donkey!
Explore the bustling Porto Heli and the wealth of nearby archaeological sites including The Sanctuary Of Asklepios at Epidaurus.
Head down to the super-chic Amanzoe beach club, for a laid back lunch or sunset cocktail – you can explore the coastline in one of the canoes and spend the night in one of the beautiful beach cabanas.