Akasha Holistic Wellbeing Centre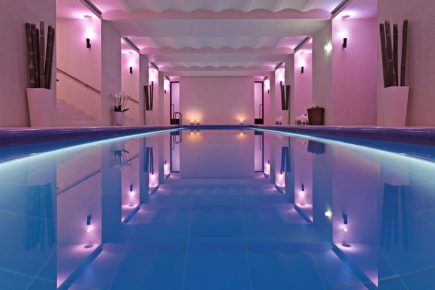 Hotel Cafe Royal, Regent Street, London, United Kingdom
+44 (0)20 7406 3333
Visit Website
An urban retreat in the heart of London, Akasha at Café Royal is leading a new concept and holistic approach to wellbeing.
The name Akasha is based on a core vision to harmoniously unite the four basic elements: earth, water, fire and air, a combination which Akasha believe enables a transformational and balancing experience to align mind, body and soul.
Akasha guides guests on a journey to promote health, happiness and fulfilment- Earth means nourishment in the lounge bar, water flows in the spa, fire is symbolised in the gym and air breezes through the studios.
Facilities
Lounge bar, Watsu pool, 18m lap pool, private Hammam, steam room, sauna, double treatment Akasha suite, gym.