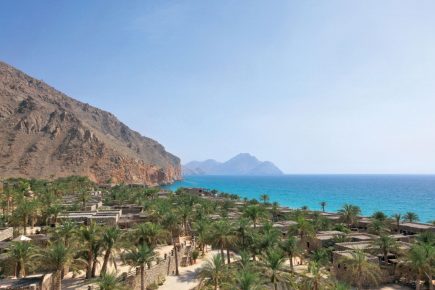 Sleep With Six Senses
Six Senses Zighy Bay, Oman
Price on booking depending on number of nights & accommodation (T&C's Apply)
The most important contributor to your health is sleep. At Six Senses we introduce you to a groundbreaking sleep standard that adds a new dimension to your holiday and can last a lifetime. We've worked with internationally renowned experts to set the basics such as optimal bedding and all that goes with it. And then we created an entire program to assure better zzzz's, not only while you are sleeping with us, but wherever you lay your head. And if you want to take your experience to another level, we'll arrange a personal consultation with a wellness expert to start the ball rolling.
Experts range in their suggestions as to the amount of sleep that should be taken, with a rough consensus recommending that at least one third of a person's life should be dedicated to this most pleasurable of pastimes. But even if you are getting the required amount of shuteye, you may not be getting the optimum quality.
Guests holidaying at Six Senses resorts should have the opportunity to enjoy the best sleep imaginable. Created in close cooperation with internationally renowned Sleep Doctor Michael J. Breus and a team of related experts, this program is dedicated to sound sleep.
Fundamental to the guest room setup are items that have been carefully selected and tested by a team of Six Senses experts. Handmade mattresses by Naturalmat are made from 100 percent natural materials sourced from sustainable resources and are fully biodegradable. They are complemented by Hanse organic pillows and duvets which feature natural breathing and cooling zones to ensure the perfect temperature during sleep. High quality organic cotton sheets are made by Beaumont & Brown, and toweling and bathrobes are from Madison Collection.
Offer expires: 30th December 2018
---
Share this Offer:
[addtoany]