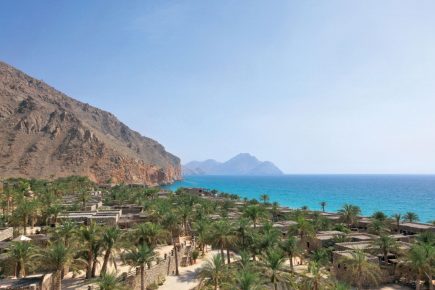 Personalised Wellness Programs
Six Senses Zighy Bay, Oman
From OMR 386 per person (Excluding Accommodation)
Your stay starts with a wellness screening to measure your key biomarkers of health. Once we know what's going on inside, we can turn our attention to how efficiently you move and identify areas of strength and weakness. Afterwards, our wellness expert recommends one treatment and one activity per day and provides nutritional advice on foods to favor and avoid during your stay.
Sleep & Resilience:
Feeling tired, lacking energy, experiencing bouts of cold, suffering from headaches or finding it difficult to handle stress and adversity? Rest the mind and rejuvenate the body by combining practical advice from our Sleep Doctor with the many benefits of yoga nidra and meditation, as well as relaxing spa treatments, wellness therapies and low intensity training.
Trim & Fit:
Would you like to lose weight, improve stamina, tone the body, get fit or address specific movement related concerns? This program focuses on movement, blending high and low intensity training with soothing treatments, meditation and sleep.
Cleanse & Detox:
Want to eliminate toxins, improve the digestive system, boost the immune system and achieve clarity of thought and peace of mind? We use the non-invasive techniques of yogic cleanse to help your body detox in a safe, controlled manner, combined with low intensity training, detoxifying therapies, massages and meditation.
Full Potential:
Do you feel in good health but wish to progress to the next level? This flexible program is based all around the personal improvements you wish to achieve during your stay and flourish in the long term.
Three-day program: OMR 386 per person/OMR 715 per couple
Five-day program: OMR 616 per person/ OMR 1,132 per couple
Seven-day program: OMR 887 per person/ OMR 1,632 per couple
The above prices include tax and services charge and exclude accommodation and food.
Offer expires: 31st December 2020