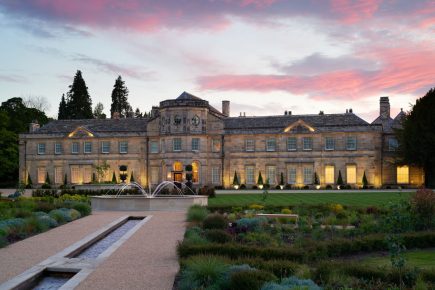 Optimal Performance
Grantley Hall, England
£350 Mondays to Thursday only.
ELITE combines a luxury executive gym with a fitness and wellness facility offering some of the most pioneering services available in the health and fitness industry. ELITE clients can benefit from the one-to-one attention and expertise of our highly qualified team of Personal Trainers and our extensive range of state-of-the-art equipment.
Equipment and treatments available include a cryotherapy chamber, altitude training facilities, underwater treadmill and 3D body scanners, taking thousands of individual measurements to help assess body shape composition and health metrics.
During your ELITE Wellness Day, you will enjoy full use of the ELITE facilities as well as the 18-metre pool and thermal facilities at the Three Graces Spa, plus a nutritious lunch served in the Three Graces Spa Lounge
Whether you're an avid amateur or a budding professional, the Optimal Performance experience day is perfect for helping you to better achieve your goals or train at a higher intensity. The package includes:
* A Health and Fitness Consultation which will analyse your personal goals
* Body measurements taken using either our state-of-the-art Tanita scanner or Styku 3D body scanner
* Optimal oxygen intake measurement
* 1-2-1 session with one of our Personal Coaches; designed to aid your training for future development and performance
* Hydro Jet Massage (Medistream) and Cryotherapy Chamber session to aid those aching muscles and promote speed of recovery and rejuvenation
* End of day review summary consultation
Offer expires: 20th December 2020