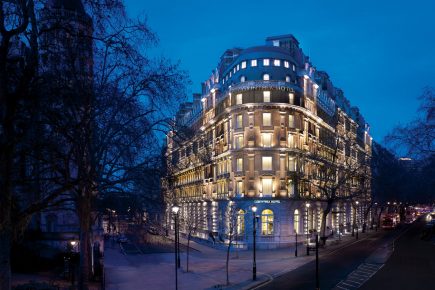 Mindful Sleep
Corinthia Hotel & ESPA Life, England
From £600
This tailor-made experience specifically addresses physical and emotional stresses and strains.
Begin by relieving deep-seated muscular tension with an indulgent personalised massage using a combination of hot stones and warm oil. A soothing scalp massage then helps clear your mind and enables you to switch off, while guided mindful breathing techniques further promote calm and relaxation.
A personalised session of Yoga Nidra or Yogic Sleep follows, inducing physical and emotional relaxation. Through visualisation techniques, anxieties are soothed and an uninterrupted, blissful night's sleep awaits.
Offer expires: 30th December 2018
---
Share this Offer: