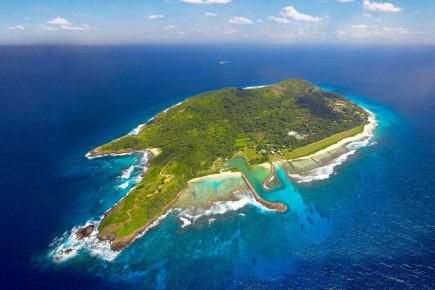 Complimentary Yoga Session & Welcome Ritual
Fregate Island Private & The Rock Spa, Seychelles
Complimentary
The Rock Spa is a shaded sanctuary, a peaceful teak house on a granite hilltop, with views across the rain forest canopy to the Indian Ocean.
Every guest receives a complimentary Yoga session and Welcome Ritual, helping all attune to the island's rhythm. Treatments are created bespoke for The Rock Spa and use many of the botanicals and fruits on the island, our Garden of Eden healing book found in every villa, details many of the recipes. Guests can collect their own fruit and ingredients in the gardens, to create a delicious treatment for natural beauty.
An infinity pool hangs over lush greenery; float and look up at birds soaring through the trees, all is a soothing precursor to one of the natural treatments delivered with gentle professionalism.
There is an air-conditioned gym by the Rock Spa and a personal trainer if required.
Offer expires: 31st December 2020