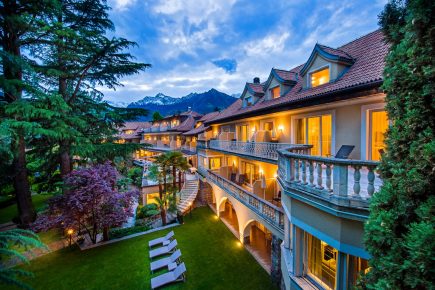 Basic Detox
Villa Eden – The Leading Park Retreat, Italy
From € 2,150 per person
More vitality, in shape and more energy: liberate excess toxins from the body and balance your mental and physical well-being.
Objective: To detoxify and regenerate the body and to improve health and beauty.
This program is designed for a minimum stay of 7 nights, includes full board and the following services.
Initial medical examination
Tomographic diagnostic and analytical evaluation of the quantitative and qualitative body composition
Measurement and evaluation of the Body Mass Index (BMI – body composition: fat tissue, lean body mass and muscle and percentage of water)
Daily consultations with our doctors to discuss goals, progress and results
12 hours* of individual treatments of your choice and medical advice
"Healthy Gourmet Cuisine" with personalized detox menu
Diagnostic results
Summary of treatments and therapies performed
Prescription of maintenance therapy and dietary advice
Offer expires: 31st December 2020