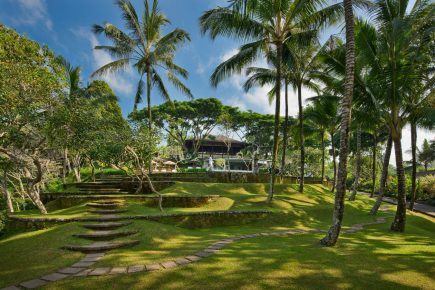 Ayurveda
COMO Shambhala Estate, Indonesia
Prices On Enquiry
Ayurveda is based on the philosophy that wellness depends upon a delicate balance between three elements or 'doshas'; vata, pitta and kapha. Ayurveda's main purpose is to promote mind-body equilibrium, prevent illness and treat specific conditions through holistic therapy, integrated with other practices such as yoga, diet and lifestyle changes. Guests can experience a full Ayurvedic reset, with one-on-one private consultations with our Ayurvedic doctor, private yoga classes, healthful COMO Shambhala Cuisine and traditional Ayurvedic treatments such as abhyanga, shirodhara and pizychil. After completing the programme guests can expect to leave with symptomatic relief, a sense of deep calm and effective tools for managing their health.
Programme Inclusions:
Consultation with our Ayurvedic consultant — one every seven nights
'Dosha' based treatment plan
Prescribed diet from our COMO Shambhala Cuisine menu
Participation in The Estate's daily schedule of activities
One 60-minute Ayurveda treatment per day
60-minute private therapeutic yoga session(s) — one every three nights
Personal activity schedule for the duration of your stay
Accommodation
Daily breakfast, lunch and dinner
Services of a Personal Assistant
Book between 8 to 14 days in advance to enjoy an additional 10 per cent off our Wellness Programme rates, or 15 days in advance to enjoy an additional 20 per cent off our Wellness Programme rates.
Offer expires: 31st December 2019
---
Share this Offer: