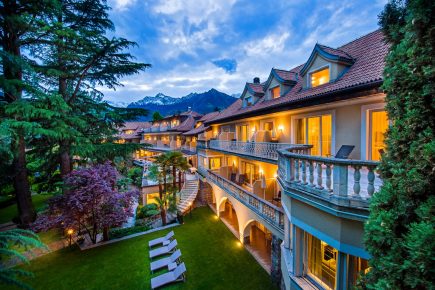 Anti-Stress
Villa Eden – The Leading Park Retreat, Italy
From € 2,200 per person
When stress and commitments determine the pace of our lives, it becomes increasingly difficult to relax in our free time. The consequences are mental fatigue, nervousness, insomnia, restlessness, difficulty concentrating, leading to headaches and chronic diseases.
OBJECTIVE: relaxation techniques, healthy eating and exercise help restore physical and mental balance.
This program is designed for a minimum stay of 7 nights and can be extended up to 10 nights. Includes full board and the following services.
Initial medical examination
Tomographic diagnostic and analytical evaluation of the quantitative and 
qualitative body composition
Measurement and evaluation of the Body Mass Index (BMI – body composition: fat tissue, lean body mass and muscle and percentage of water)
Daily consultations with our doctors to discuss goals, progress and results
3 anti-stress massages (85 min.)
3 stimulations of the chakra points of the body with music therapy (55 min.)
3 reflexology treatments with chromotherapy (55 min.)
1 shiatsu treatment (55 min.)
1 anti-stress lesson with personal trainer 
(60 min.)
Balanced nutritional program of your choice
Diagnostic results
Advice for follow-up at home
Personal trainer's individualized schedule for physical follow-up at home
Offer expires: 31st December 2020