COMPETITION IS NOW CLOSED
Exclusively For NHS Staff & Key Frontline Workers
Nestled in the heart of the Surrey Hills, Beaverbrook is a quintessential British Country Estate. Surrounded by vibrant gardens and unspoilt countryside, this historical treasure has been transformed into a tranquil retreat. Whether relaxing in Churchill's bedroom or burrowing down in the Cottage at The Garden House,
you will be transported to a home away from home; a peaceful haven just 20 miles from the bright lights of London.
At The Coach House Health Club and Spa, the influence of the English Countryside setting is reflected in the spas natural healing philosophy, the range of treatments and state of the art facilities. Treatments on offer come from a range of boutique brands from across England, all of whom work in an artisanal way and share a 'natural' ethos and passion for botanical active ingredients. The ethos continues in the apothecary garden – with medicinal plants and flowers used in treatments and teas.
On entering the spa you will find yourself immersed in a calming space, bathed in colours from oak leaves that have been utilised in the design of the stained-glass ceiling. This inviting area features the reception, The Deli and The Boutique & Apothecary. The spa treatment area and thermal spa are filled with flowers, stained glass, rills with flowing water and vibrant tiled walls. Alongside the treatment rooms the cosy Relaxation Room is warmed by a glowing fire. The Thermal Spa includes a jacuzzi, steam room and sauna as well as The English Bath House, a variation of the traditional Hammam. Two pools, one indoor and one outdoor, as well as a children's outdoor splash pool makes up the swimming area. On the first floor, the gym offers state of the art equipment while the Exercise Studio offers a range of fitness classes.
Prize Includes:
Overnight Stay
60 minute spa treatment for two in the Coach House Couples Suite
Full use of the spa facilities
Champagne lunch and refreshments in the spa during the day.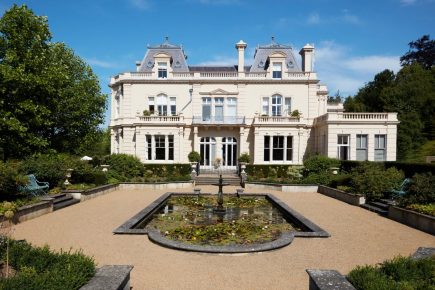 ---