A Private Island That Out-Bonds Them All – We Check In to Cempedak & the Rock Spa, Indonesia
Two speedboats and a limousine transfer from Singapore lead us to Indonesian private island Cempedak, created by friends seeking a city escape combining a culturally sensitive ethos with barefoot chic style. Our excitement is piqued not only by its description but that Cempedak is for adults only, a prospect that has these parents of three in a frenzy over a potential sleeping opportunity.
As we approach, organic bamboo structures emerge from rainforest, with white sand beaches peeking out of turquoise sea. On a side of the world where every island inspires James Bond comparisons Cempadek surely out-Bonds them all.
The Island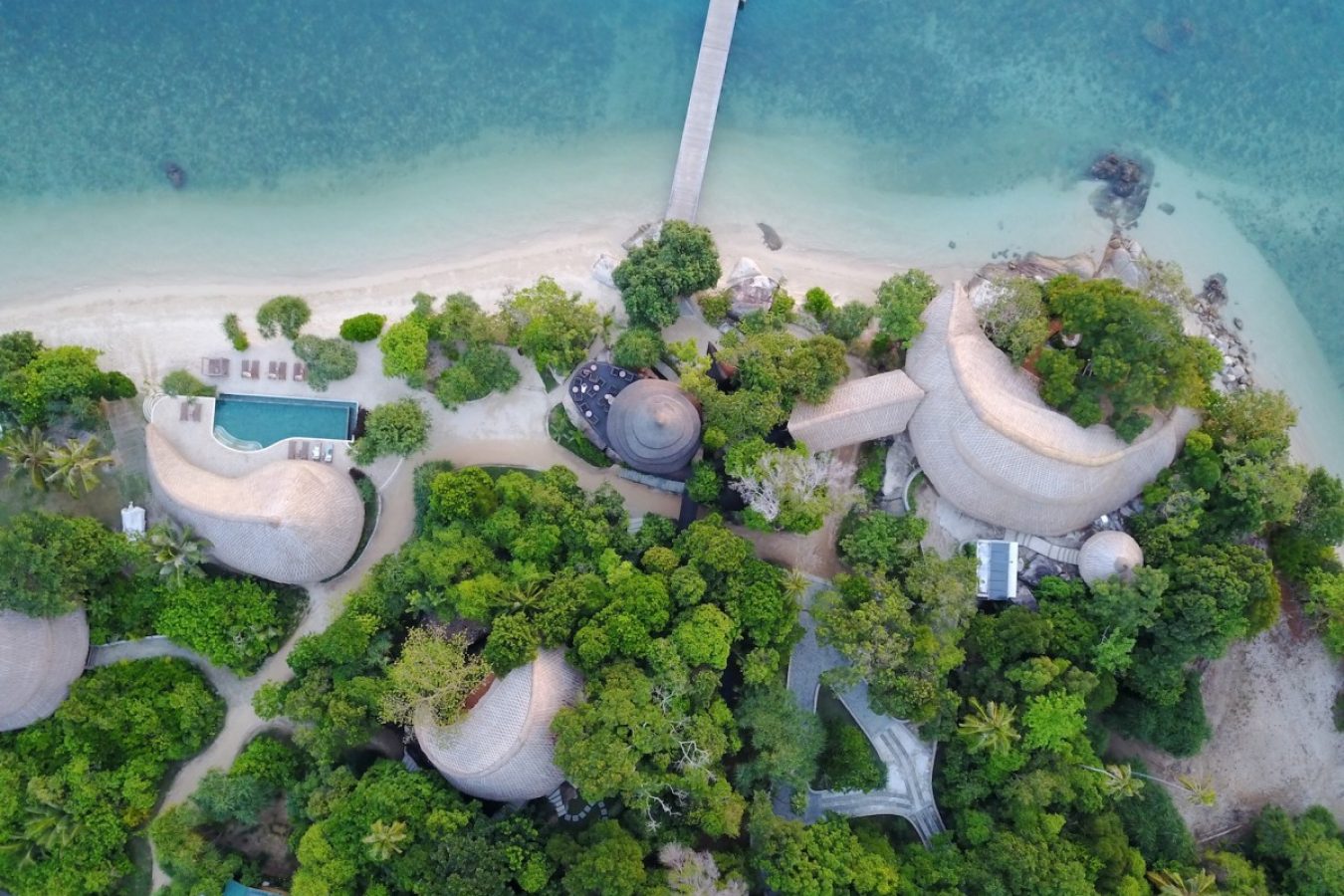 Greeted by a waving team, we are prised with lemongrass-scented facecloths before being ushered to the oceanfront dining area where huge barbecued prawns and ice-cold beer immediately make us forget all responsibilities. Childfree rebirth we're coming for you.
The Spa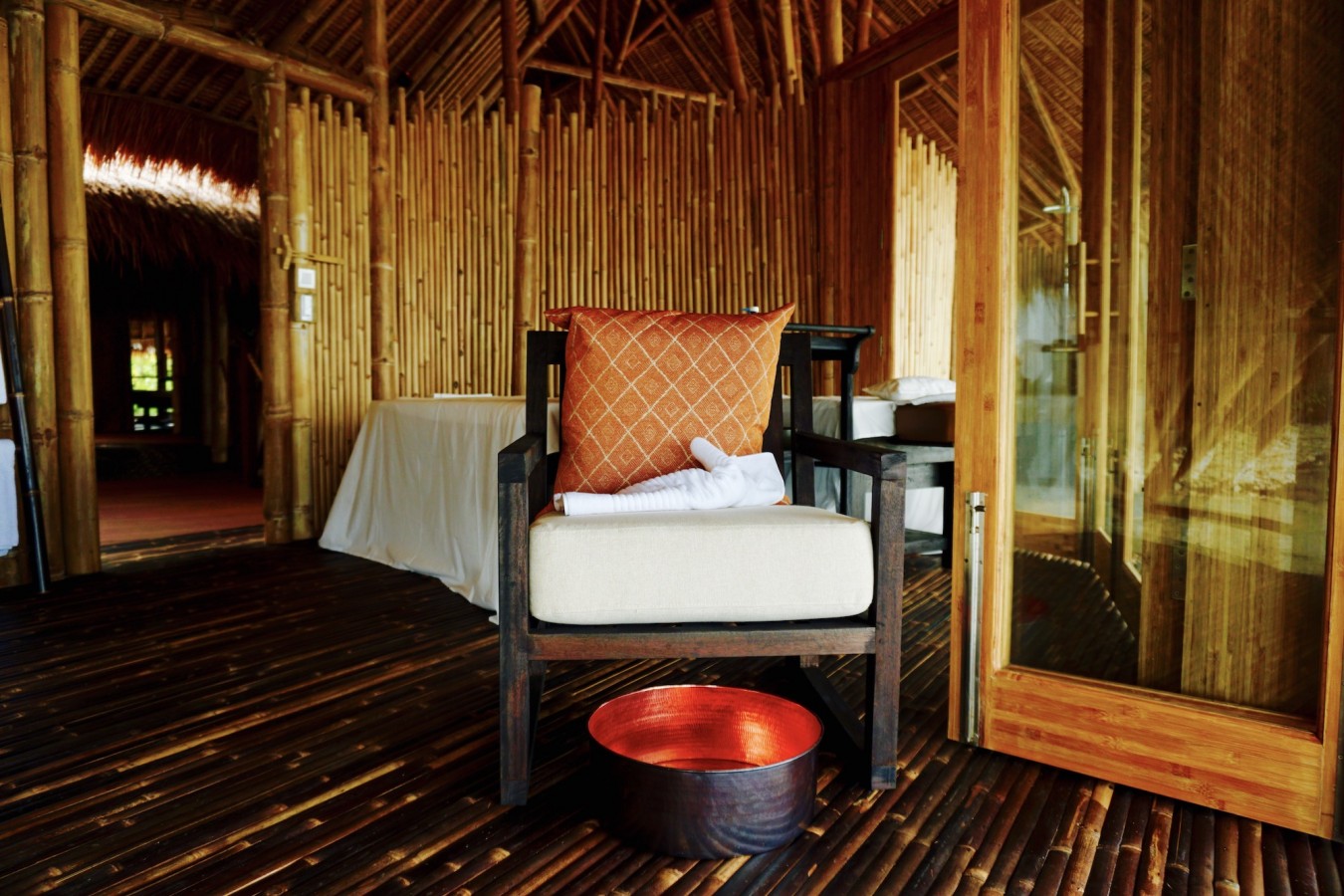 Cempedak's intimate Rock Spa opened last July, named due to its positioning on a rocky outcrop on the edge of the island. It's three circular bamboo treatment rooms are built to fit around the environment rather than the other way round, and all look out to a breathtaking seascape. We sip infused syrup shots while we await our treatments. Through the open structure, the sea laps and the breeze wafts.
There is no generic spa music, the acoustics of the surroundings do all the work. 'Silence is the new luxury' is one of Richard Williams, the spa's brainchild's, mottos: An industry mainstay with decades of experience, he is passionate about the Cempedak ethos of simplicity done exceptionally. He trains his therapists in authentic, uncontrived treatments, and oversees proceedings like a smiling spa therapy guru. Richard has me at hello.
The Treatment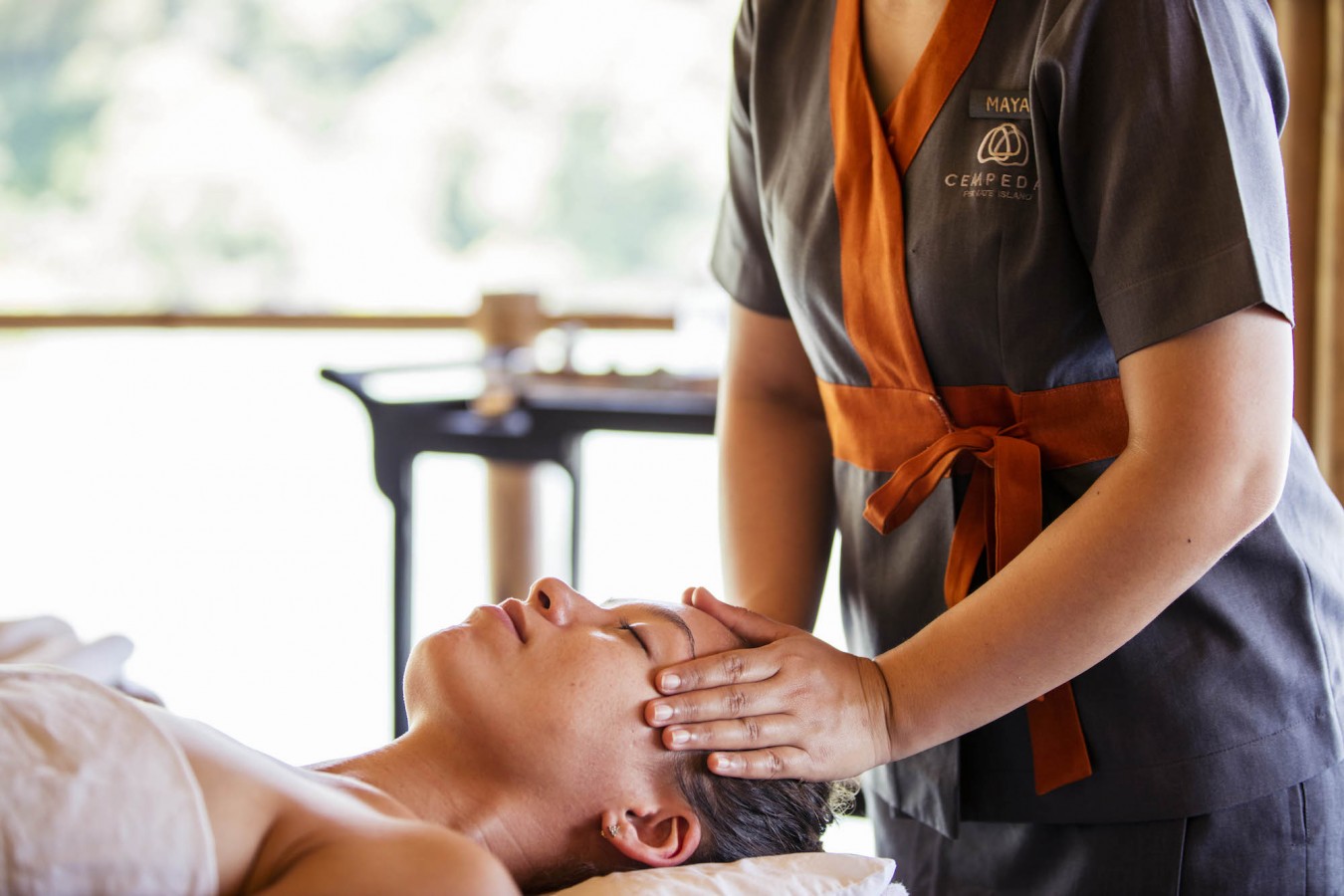 Our pre-treatment 'foot ritual' features cumin leaves, wild dill, and peppermint from the Cempedak garden, and smells good enough to imbibe. I am testing the Rock Spa's signature facial using sustainable Balinese skincare brand Sensatia, which includes a facial massage, and ends with a neck and back treatment directed at my specific needs.
My husband's massage sounds equally exhilarating, a bespoke treatment that utilises the traditional Indonesian philosophy of energy, movement, relaxation and healing. Whether it's that sea breeze, or the expertise of my lovely therapist, I positively waft back to my villa, with the bonus feeling that my face has had some much-needed assistance in defying gravity.
To Stay
Our secluded seafront villa is one of twenty bamboo structures scattered around the island. The shape is designed to channel the island breeze, eschewing the need for air-con, and gives the feeling of living inside a huge conch shell. The villa is entirely open and both spectacular and enormous: My family of five could have a party in here. Plus friends. The private infinity pool wraps around the villa front with steps down to the whitest beach.
A smiling concierge caters to every request at the touch of an iPad. We could choose to partake in tennis at Cempedak's surprising manicured courts or canoe around its circumference, or simply lounge at the large central pool, but with the excuse of a husband on crutches, we choose to sample the island's home-brewed craft beer and appreciate the biggest hotel room for two we are ever likely to indulge in.
To Eat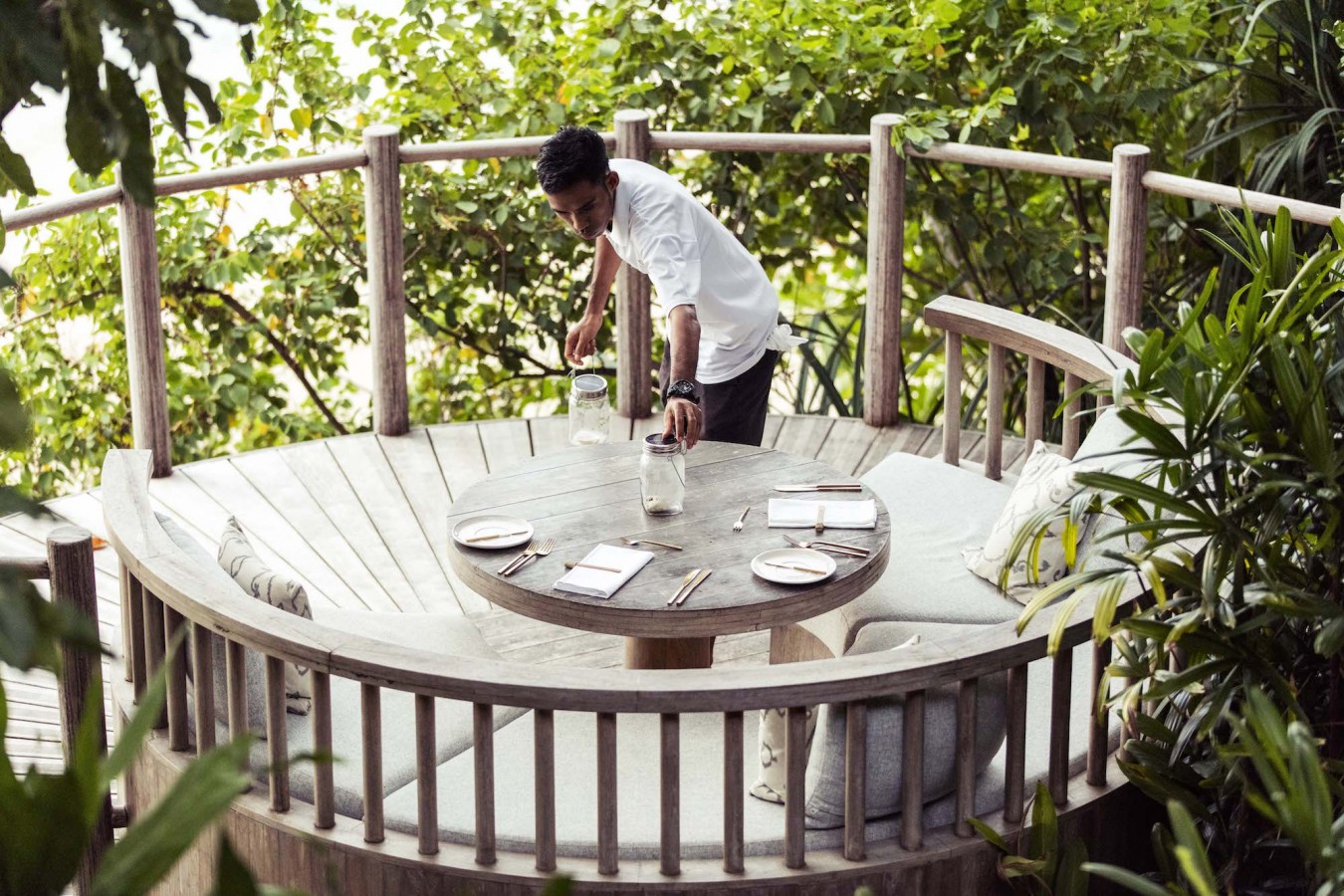 The Dodo bar acts as the central hub of the island, with panoramic views, a telescope to view the night sky, and an invitation to stay until 5am should we choose.
Several G&T's later with a clutch of newfound friends, we make our way to the open-air dining area, wherein the spirit of the Island, high-end food is given a local twist, with fresh lobster teamed with herbs and vegetables from the island's gardens.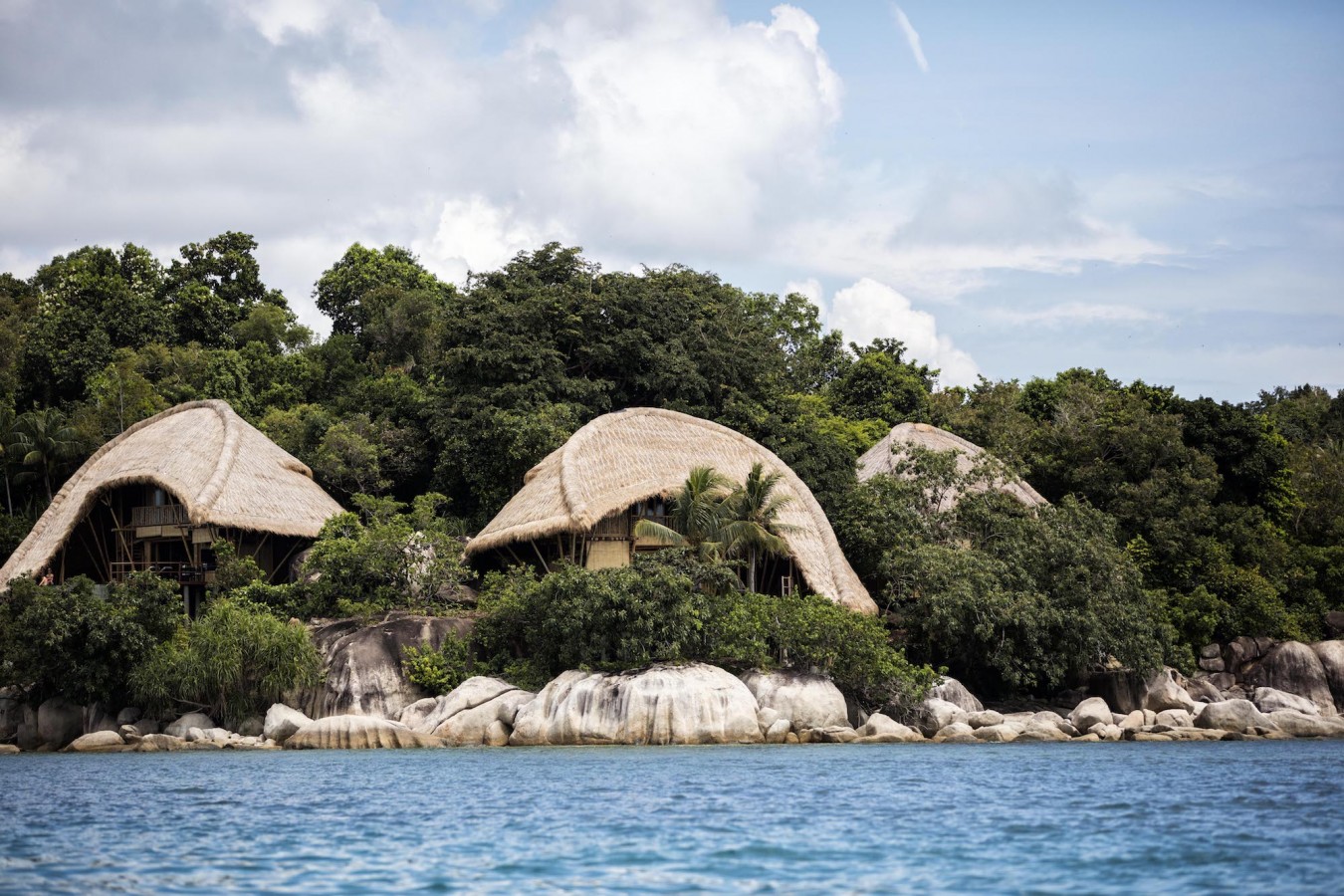 The lure of a child-free undisturbed night's sleep means we don't put the 5am experience to the test, and the following morning pull ourselves from our huge canopied bed for a mouthwatering breakfast of local fruits, bircher muesli and Indonesian fare.
Turmeric shots give a nod to holistic food values, but the consistent message of the island is that relaxation plus a bit of fun are the real key to wellness.
We leave with the feeling we've actually stayed at a friend's private island (albeit an incredibly stylish friend who buys islands in their spare time.) Let's just hope we get invited back.