We Check In to Bawah Reserve & the Aura Spa, Indonesia
On the mini-break-ometer, just the journey to Bawah Reserve sets bells ringing. Arriving by seaplane from nearby Batam off the coast of Singapore, after a travel escorted first leg, the glamour rating is high pitch excitement inducing. Through the pilot's windscreen a tropical paradise is glimpsed: all lush vegetation, white beach and the most turquoise of seas.
We disembark the plane to a waving team, feeling like Harry and Meghan on a royal tour. It was raining in Singapore but the sky here is squint-worthy blue, with sea so clear you can see the spectacular coral reef below. An enormous sea turtle swims silently past to much clapping, as if planned. I wouldn't put it past them – this is Indonesia's most fabulous new private island, which took a hefty six years to realise. A stage directed sea turtle seems entirely feasible.
Cold towels patted we arc down the insta-famous double jetty to arrive at the beachfront where huge circular sun loungers meet curved infinity pool and bamboo beach bar. A buggy whisks us through lush foliage to our overwater eco bungalow, where turmeric welcome shots and size selected snorkelling kits await. So far so very fabulous.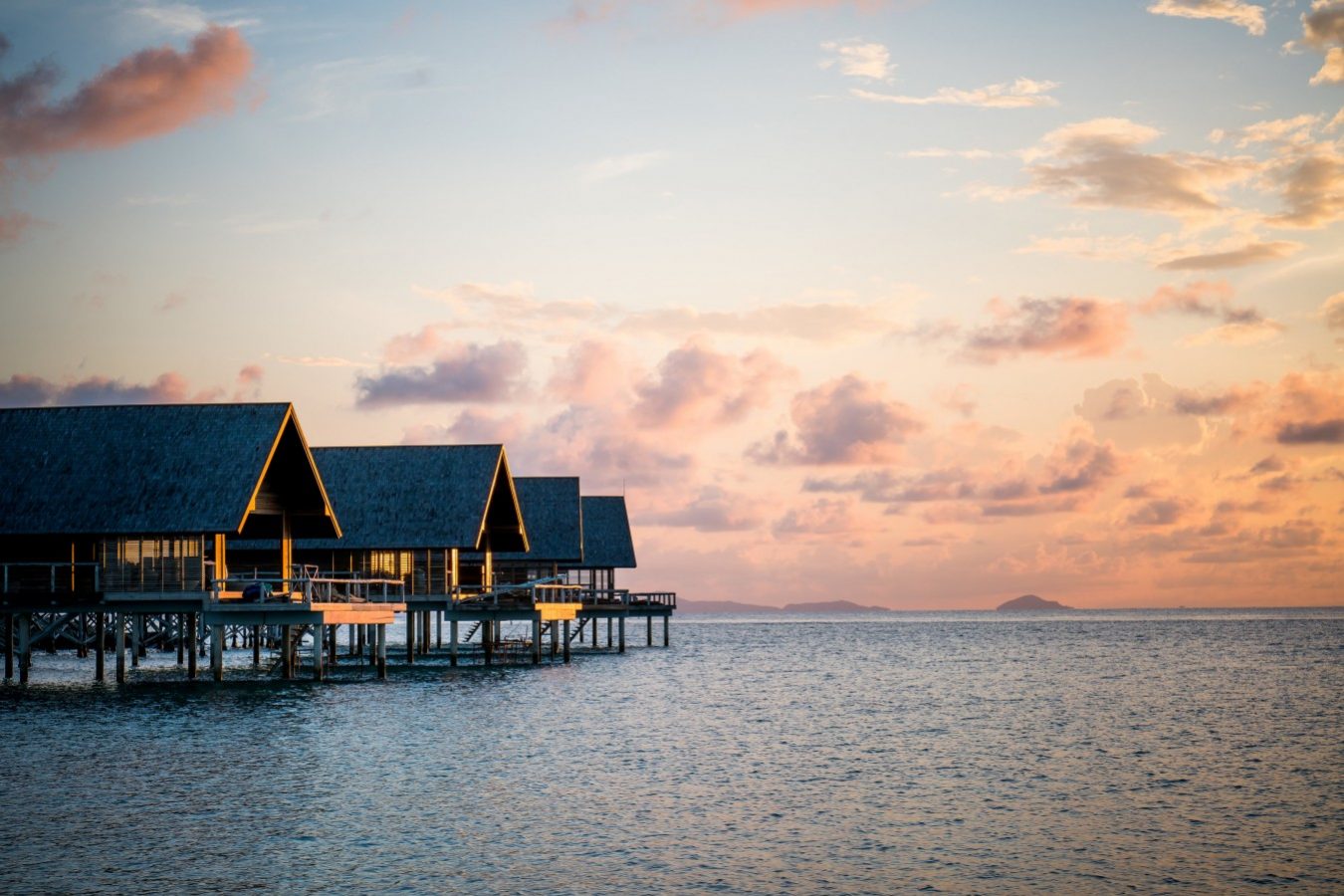 The Island's Aura spa is reached by steep steps leading to an expansive high domed reception, all bamboo pitched roof and purposefully drifting therapists. The treatment rooms lie below, down a winding staircase cocooned in an elaborate rope sculpture which gives a nod to the nautical, a recurring feature of the island's design.
Below 'deck' however, things come over a little middle eastern with high ceilings, white walls and intricately tiled floors. Tall black bamboo lines the walls and low chanting music plays. The overall effect is pleasingly soporific. I feel I've been swallowed up in some sort of undersea cult dedicated to the pursuit of wellness. Yes, I've just made that a thing.
Bawah boasts the impressive USP of being the only all treatment inclusive spa resort in Asia, which allows ample opportunity to become fully submerged in this pursuit of wellness. The treatments feature eco-friendly local products, and prove refreshingly diverse: Highlights are a surprisingly vigorous shiatsu inspired massage, and an avocado and rice body scrub featuring an epic finale of piping hot open-air bubble bath. The therapist nearly has to stage a forcible removal.
In addition, a new 'wellness centre' can design a schedule of classes, activities and menus to turn your stay into a bespoke holistic wellness retreat. We choose morning private yoga classes with a spectacular sea view, but I'm starting to get the message: At Bawah anything is possible.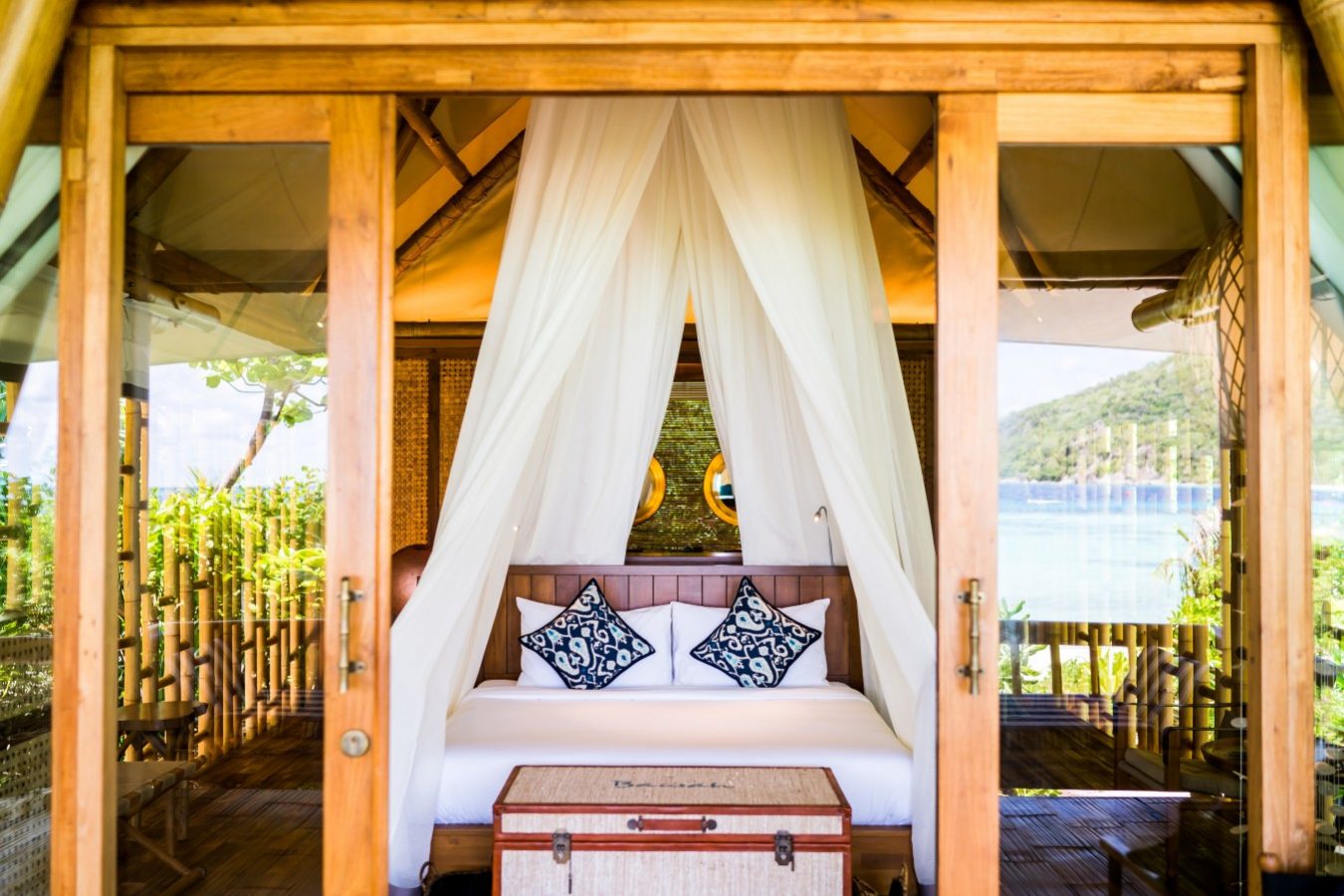 Of course our overwater bungalow ticks the prerequisites: Cavernous teak structure, canopied bed, and glimpses of shifting sea through wooden boards. Add to that an outdoor bar should partying be desired, incredible wall murals, a staircase leading straight from the deck into that sparkling sea, and a picture-perfect sunrise view.
We could treat our villa as our own private island, but the lure of a daily activity rota curated by our assigned 'host' means we find ourselves very busy in the pursuit of Bawah style relaxation: Kayaking to a private picnic at one of the islands deserted beaches, snorkelling with the perfectly fitting flippers, sunset cruising and beachside cinema-ing. Romantic doesn't cover it; this place is royal honeymoon worthy.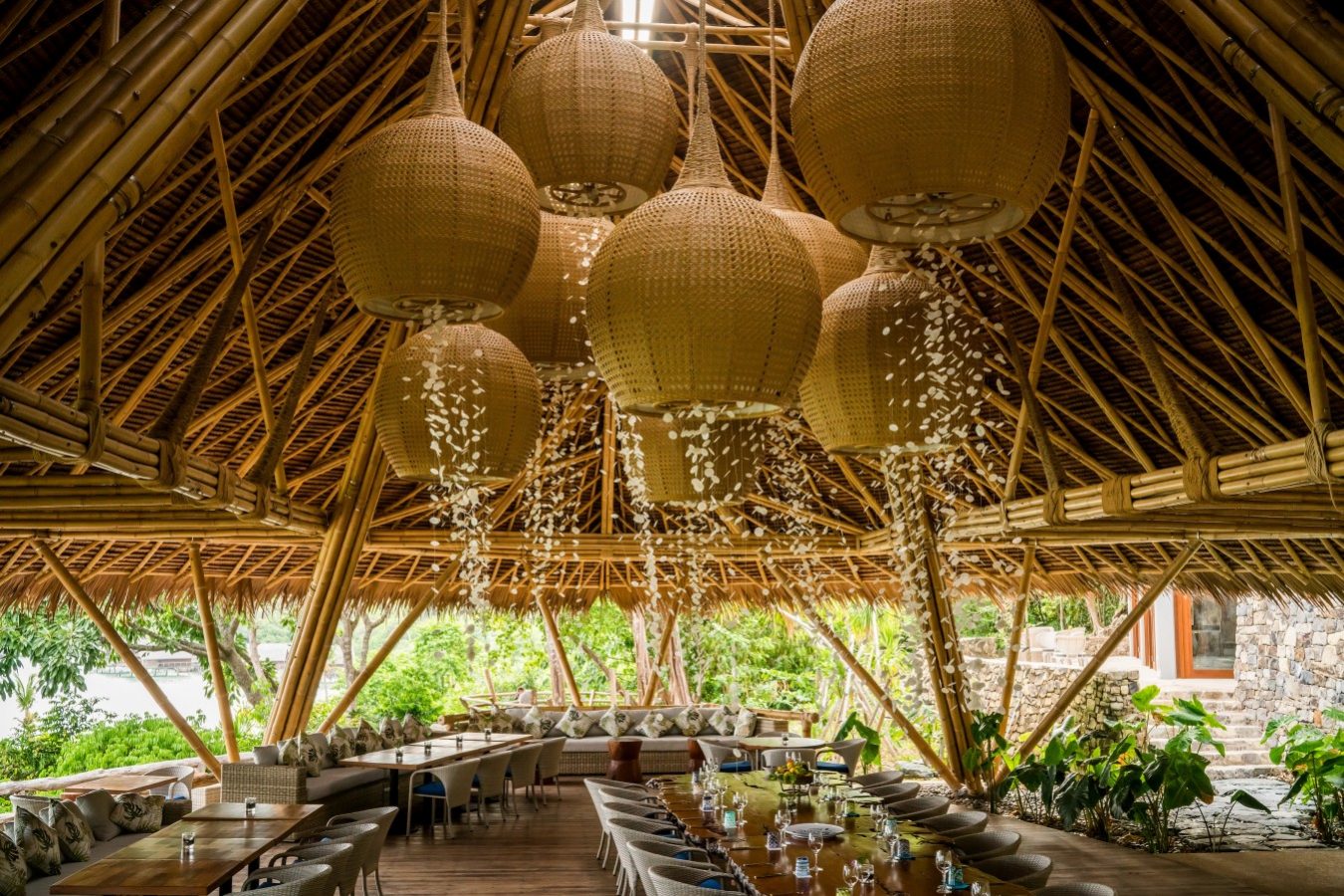 With such a gruelling schedule of fun we are understandably constantly ravenous. Luckily food options are are seemingly endless, with choices from retreat-style fare to fine dining. We rotate around all options, from a poolside spa breakfast, through fusion fine dining with a treetop view, to a sand in toes barbecue on the beach. The consistent theme is freshly sourced seafood, local meat and home-grown vegetables from the island's gardens, which we are encouraged to take a guided tour of.
It's clear Bawah is fully committed to wellness and sustainability, but an equally important takeaway for guests is of 'adventure and indulgence'. Seems like a recipe for the ultimate modern mini-break to me.