Vila Vita Parc & the Sisley Spa – Alice Hart Davis Checks In
This glorious resort hotel is set in 55 acres on the Algarve coast along cliffs that lead down to the ocean – it's the Atlantic here, creeping round the corner towards the Mediterranean. So it's huge. There are seven swimming pools on the premises, spread around the landscaped and immaculately maintained gardens (there's one gardener who does nothing but mastermind the bougainvillea).
VVP, as it is colloquially referred to, opened in 1992 and is constantly updating one part of itself or other. The one constant is the lovely staff, some of whom have been there all that time. I know I was there as a reviewer, I know it was low season, but they were all utterly, consistently delightful and helpful, with the sort of easy charm that makes you feel instantly at home.
Who comes here? People who have found it and love it, ranging from families to international sports stars, socialites and celebs (sorry, no names). Half of all guests are return visitors.
The Spa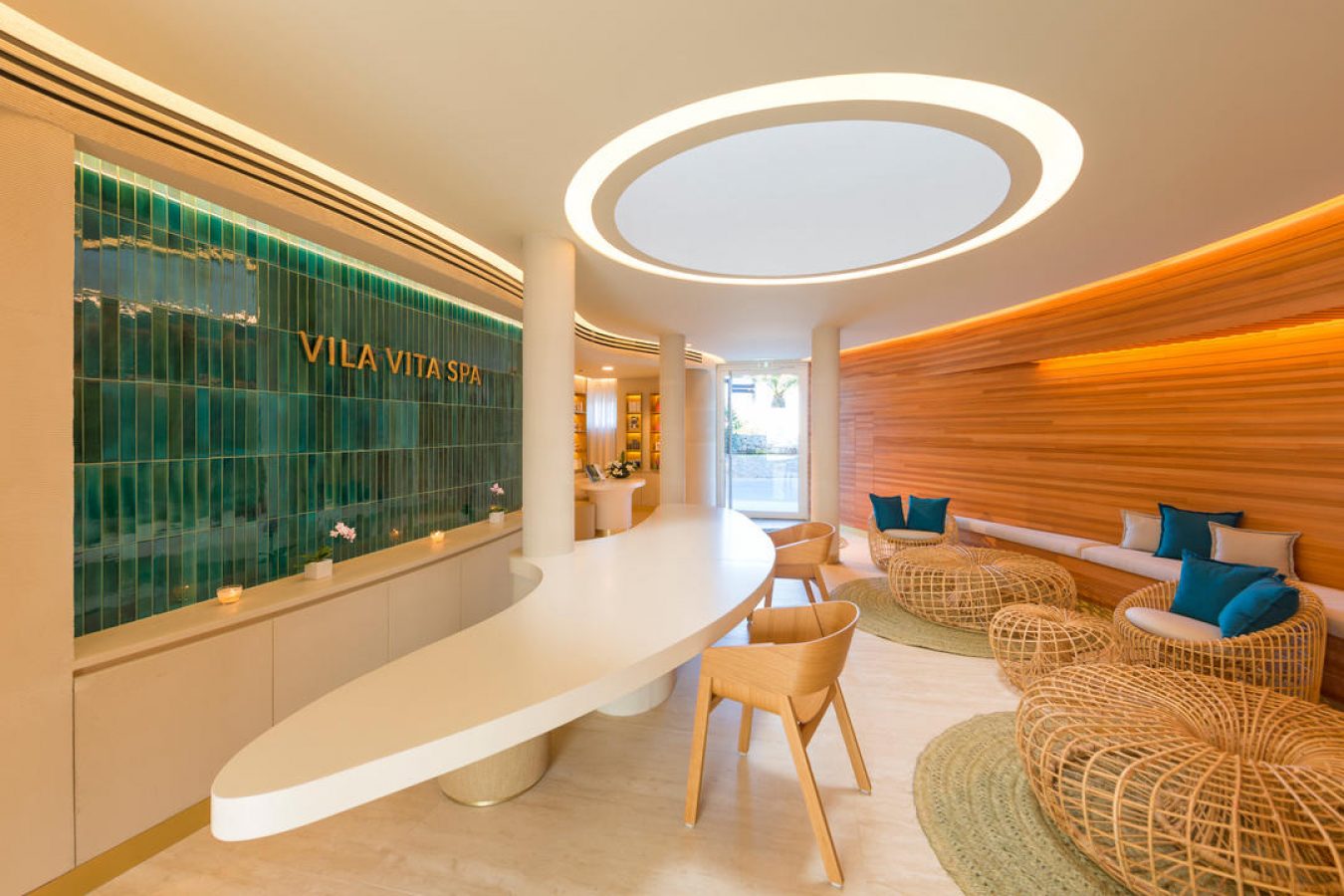 I had to think hard before writing this, but it is surely the loveliest spa I've ever seen – and yes, I've seen a few.
The design is based on the Benagil sea caves just along the coast, where the waves have pounded caverns out of the soft Miocene limestone, so the general feel is light, circular and sandy-coloured, with a round light well reaching through the building which mimics the roof of the most famous of those caves.
I wouldn't normally bang on about the design of a place, but this really is gorgeous, with clean curvy lines and a fabulous spiral staircase, yet it feels cosy and intimate, rather than imposing. The relaxation area, where you can roost before treatments, is round, too, with water trickling therapeutically down the inside of its green-tiled walls.
The Treatment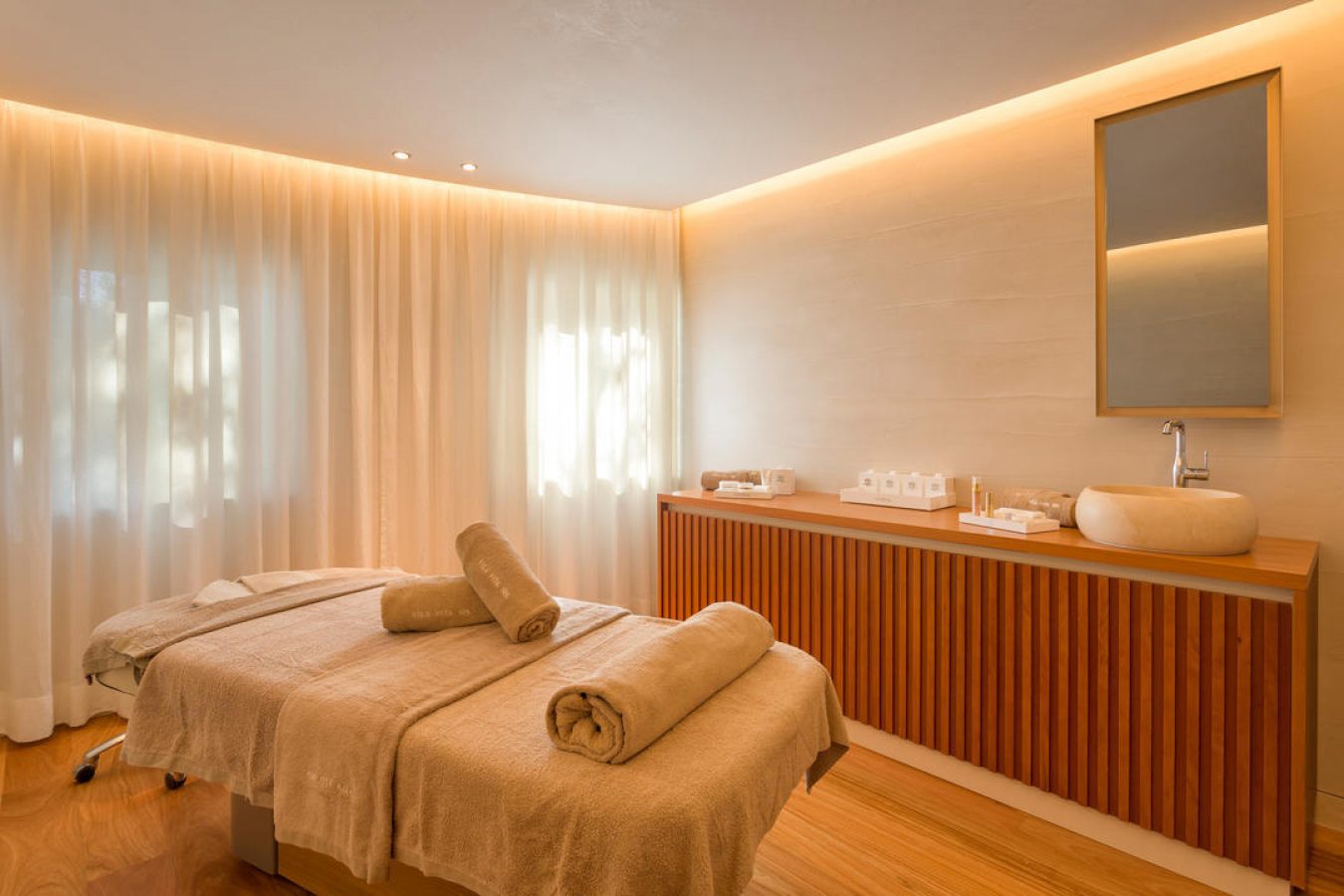 This is a Sisley spa, one of the few Sisley spas in Europe, and the only one in Portugal, and the Sisley facial I had – the Phyto-Aromatic Supreme Anti-Aging Facial — was sublime, full of gorgeous, unctuous products which were massaged and stroked around my face by Clara, the facial therapist, whose hands were just superb.
After cleansing, which itself involved a lovely massage, there was exfoliation both with soft facial brushes and then a layer of gommage – a paste which half-dries onto the skin, then needs to be carefully rubbed away with the fingers, taking shreds of grubby old dead skin cells with it. All of Sisley's products smell divine which adds to the sensory pleasure.
And then there was 20 minutes of glorious lymph-draining, jawline-sculpting, face-contour-refining massage, an indulgence of dreams, from which I emerged looking exceptionally fresh and quite unlike the person who arrived at the spa with a slight hangover after enjoying the VVP's exception white negroni cocktail, and maybe a bit of champagne too, the night before.
If you want to try something unusual here, I'd strongly recommend the Hilot massage, a Filipino technique done with hot coconut oil infused with ginger, during which your back is draped in hot banana leaves, which feel like soft fabric but hold the heat rather better, to help soften tight muscles. Bliss.
Yoga & Fitness
Upstairs from the spa, there's a peaceful yoga studio. As well as normal classes, they offer aerial yoga, where you hang carefully in swathes of fabric dangling from the ceiling, to stretch bits of your body in a way that you simply can't when you're on the ground.
The view across the palm-tops and tiled rooftops to the ocean is even more impressive when seen upside down. There's a Hypoxi studio, too, the only one in Portugal, where you do light aerobic exercise while strapped into a vacuum-packed bodysuit (bear with me) in order to mobilise and disperse body fat (look it up if you're interested. It sounds bonkers but I've done a course of this before, and know that it works if you persist with it).
To Stay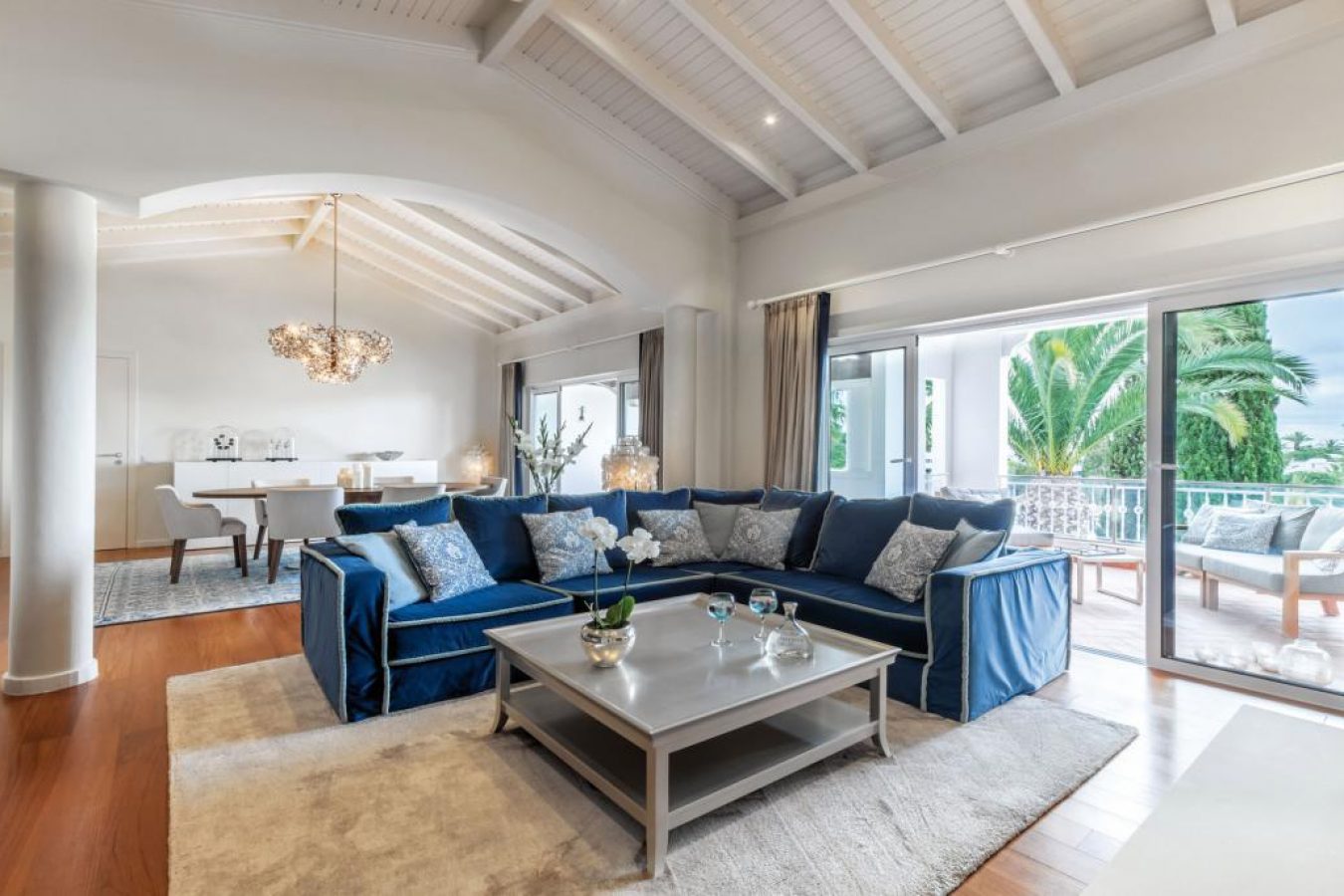 The rooms range from pretty damn nice to insanely fabulous, ie the Penthouse suite, where we stayed, with its view across the gardens to the ocean, its indoor and outdoor dining areas, its verandah… There was also a cosy lounge area with wood-burning stove – no, you wouldn't want it in the summer but let me tell you, on a January night, it felt wonderful – a huge and supremely comfortable bed and high-tech lights, shower fittings and kitchenette.
That's in the main hotel building. There is also The Residence, which is adults-only, the Oasis Parc suites, in Moorish-style townhouse buildings which are great for families, and separate villas which are popular with the more famous visitors. There are 170-odd rooms in all, so when it's full, there are 400 guests.
To Eat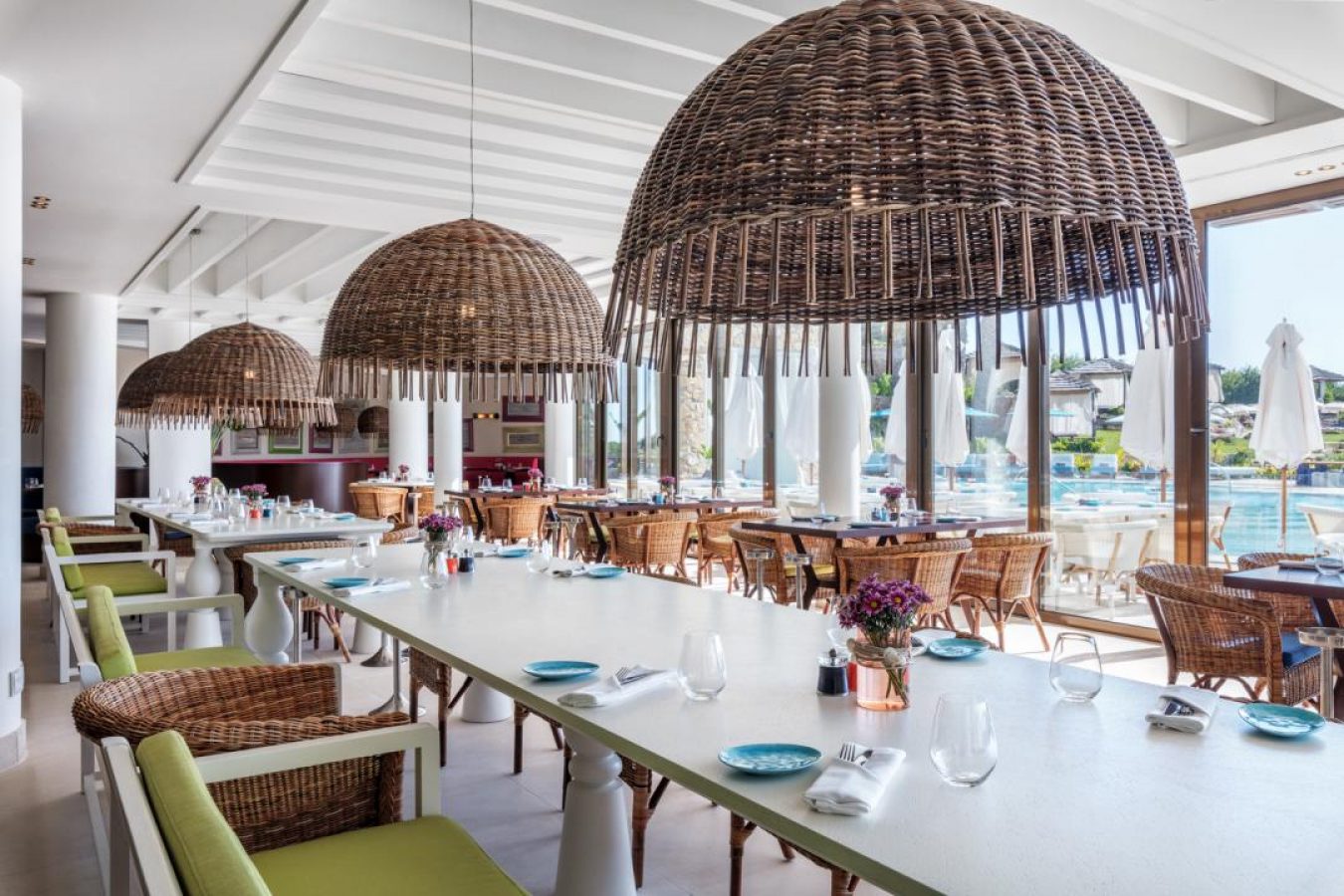 Where to eat? Where to start! VVP runs 11 restaurants (eight on the premises and three outside), one of which has two Michelin stars, and the food for all of them comes from Herdade dos Grous, an 1,800-acre organic farm and vineyard 90 minutes' drive to the north, where everything, from the vegetables to the meat, to the honey, wine and olive oil, is produced.
The wine is harvested according to lunar cycles, which sounds bonkers but, I'm assured, produces stellar results. We ate at the Bela Vita restaurant, which has an extensive buffet at breakfast time, and is à la carte in the evening, and the food was remarkably good. I know this is all sounding like platitudinous raving from a lucky reviewer but gastronomy is a real strong point here.
Don't Miss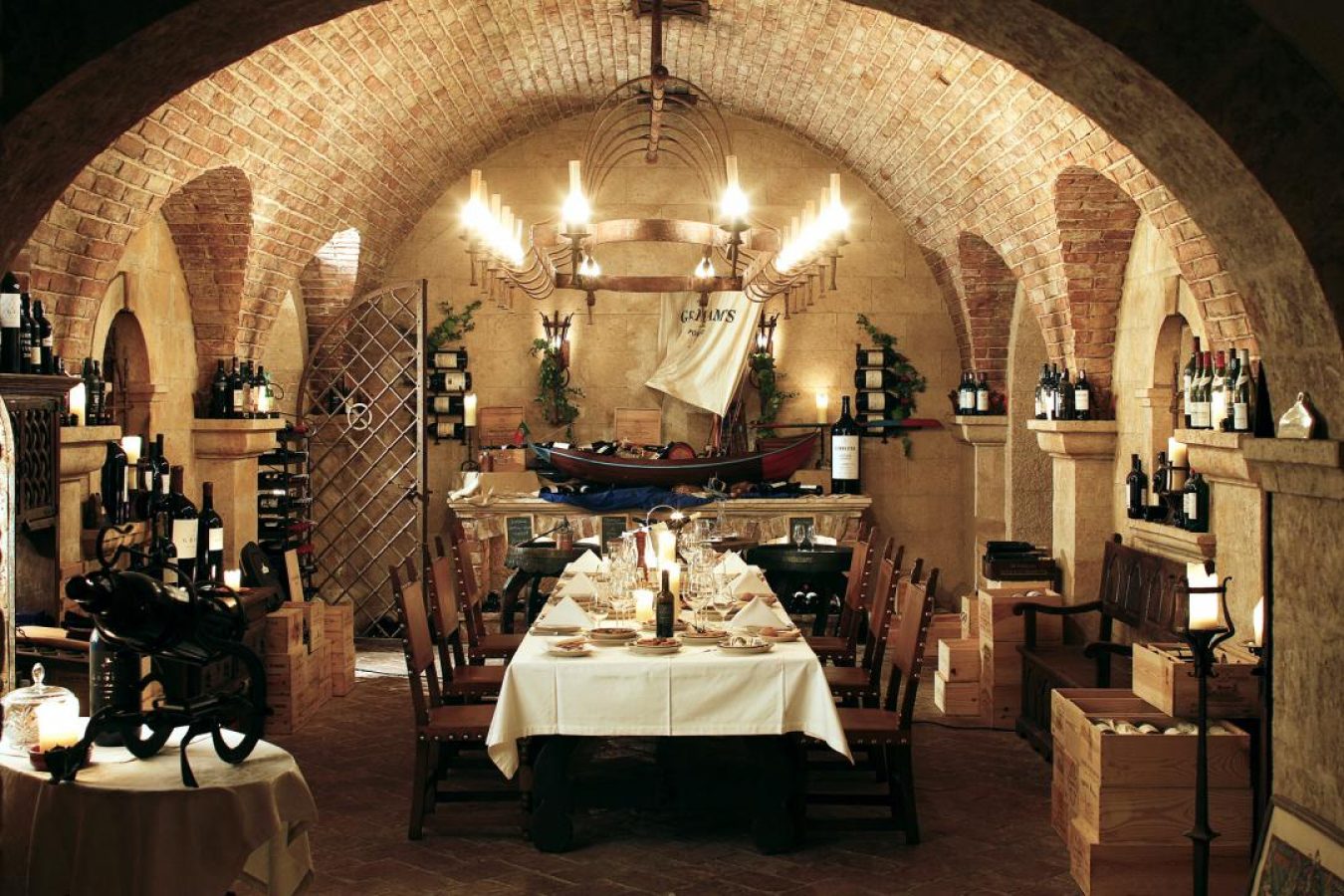 The wine cellar, which is up the hill beyond the spa. It's 8m underground, so nicely temperature-controlled, and you have to creep down a spiral brick staircase to reach it. The décor is artlessly arranged so that it looks as if you have stumbled on some century-old, long-closed off hidey-hole of a gentleman's club, when actually everything is immaculately in order.
There are 11,000 bottles down here, which are well worth a snoop, or you can arrange a private dinner under the brickwork arches.