ULTRAcel Therapy at the Dr Rita Rakus Clinic, London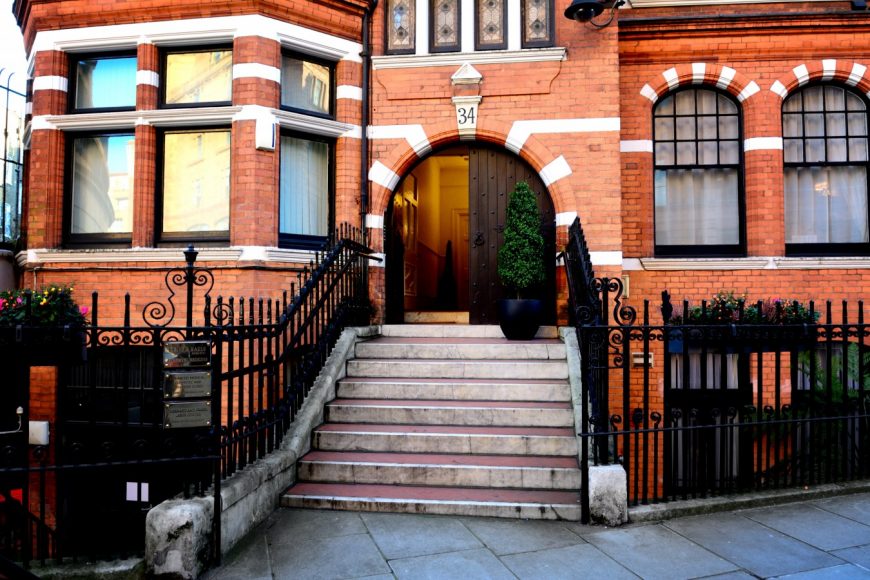 Where better to experience ULTRAcel therapy – the non-invasive 'lunchtime facelift' that beauty influencers and A-listers have been raving about – than a renowned London clinic that has had celebrities flocking at its doors for decades. Lisa Brown checks in to the Dr Rita Rakus Clinic in Knightsbridge to find out if the age-defying treatment lives up to the hype.
The Low-Down 
ULTRAcel therapy is a non-invasive treatment that uses High-Intensity Focused Ultrasound (HIFU) and radio-frequency to target deep levels of the skin – the thermal energy that's transmitted stimulates collagen growth – resulting in tighter and smoother skin.
The treatment can take up to an hour for the full face and neck –  and with no downtime, it's been hailed as the ultimate 'lunchtime facelift'. Three treatments over a 9-12 month period are recommended for maximum results.
The Treatment
Pre-treatment I was given a skin analysis followed by a consultation with the doctor, who explained the procedure and answered any questions or concerns.
Nicely settled on the couch, my skin was cleansed, gel applied and the ULTRAcel machine was used to work its magic – driving ultrasound waves deep into my skin. Areas are worked on individually in 'lifting' motions – with special attention paid to particularly fleshy areas and deep lines. I had three treatments with a two-month break in between each – for me there was zero downtime – not even the slightest hint of redness.
Pain Factor
We all have different pain thresholds – in my view, the pain factor is really minimal. I experienced a few twinges during my first treatment, mostly around my jawline and cheekbones. The ultrasound frequency was notched up a level on consecutive treatments – and it was a little more uncomfortable – a few winces, but still bearable. A little pain is a sign that the treatment is working – if your pain threshold is low I'd recommend taking a painkiller or two beforehand.
Results
In my opinion, the treatment definitely lives up to the hype. Results are pretty much instant and just two treatments, in there was a significant improvement in my appearance. My skin was much smoother, my jawline and cheekbones were defined and my face appeared noticeably lifted. I opted for Baby Botox as an add on for my final treatment and the combination of the two treatments left me feeling years younger. As cells continue to renew my skin keeps improving – compliments are coming thick and fast…
Where?
I felt safe in the hands of Dr Marco Nicoloso at the Dr Rita Rakus Clinic – he's an expert in his field and has a comforting bedside manner.
A course of three ULTRAcel treatments at the Dr Rita Rakus Clinic costs £2500 for the eyes and forehead, £3500 for the lower face and £4500 for the full face, eyes and neck. You can also opt for 'add on' treatments such as radio-frequency with micro-needling from £1500 per session or Baby Botox from £275.