Review – The Scarlet Hotel & Spa – We Fall in Love With Cornwall's Eco Retreat
Renowned as one of the UK's most luxurious eco retreats, The Scarlet sits in an enviable spot overlooking the rocky shores of Mawgan Porth, North Cornwall. A trip to this grown-ups only, dog-friendly, coastal bolthole has been on my bucket list for years.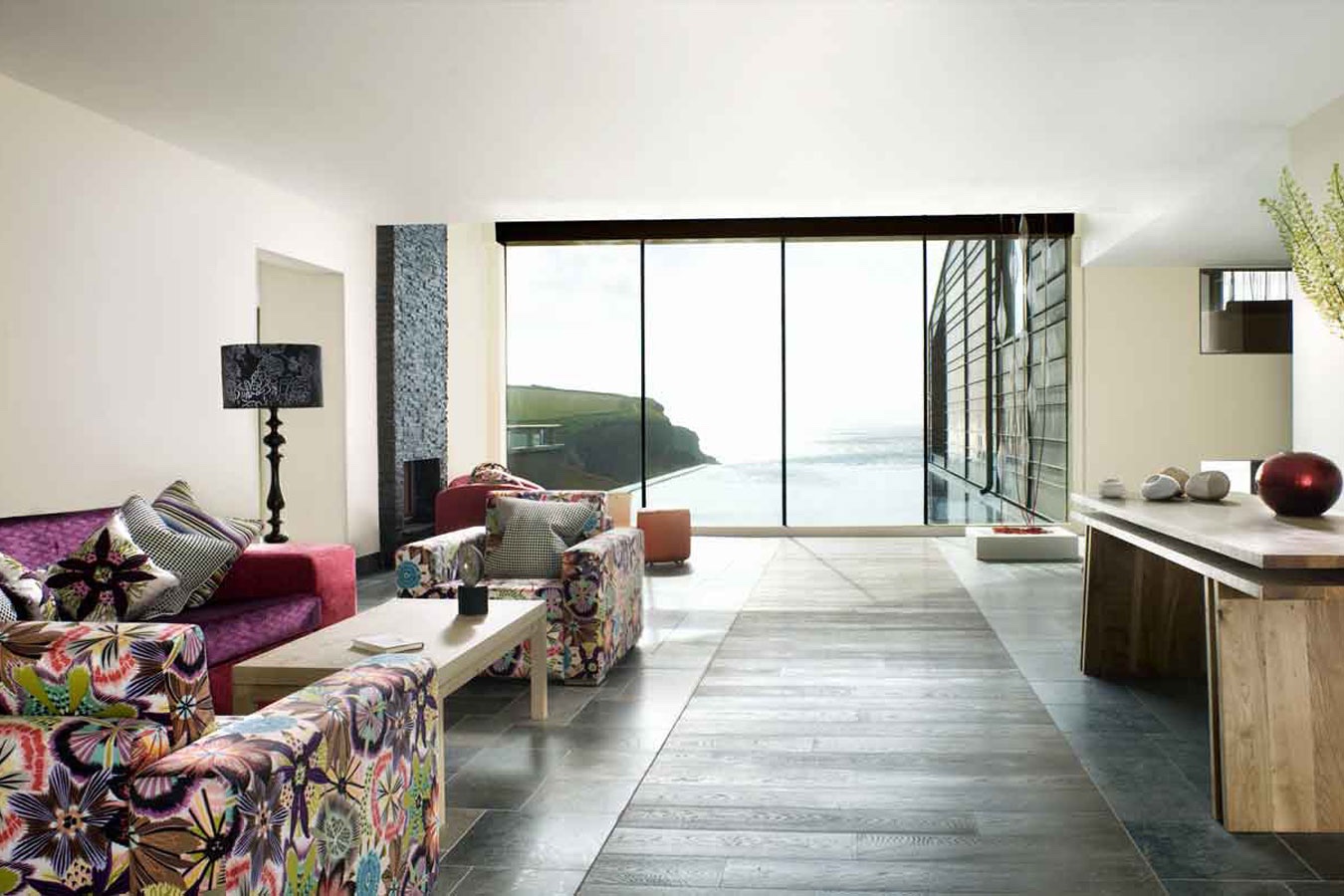 Entering the light-filled lobby, dotted with cool sculptures and local artworks, floor to ceiling windows offer a vision of crashing waves and dramatic skies. I imagine how spectacular this place must be in the summer, though blustery weather works here… we cosy down on one of the deep-cushioned sofas next to a flickering fire and take in the view. The epitome of a super-luxe coastal escape – it's impossible not to take a deep breath, drop my shoulders, and loll into the serenity.
The Spa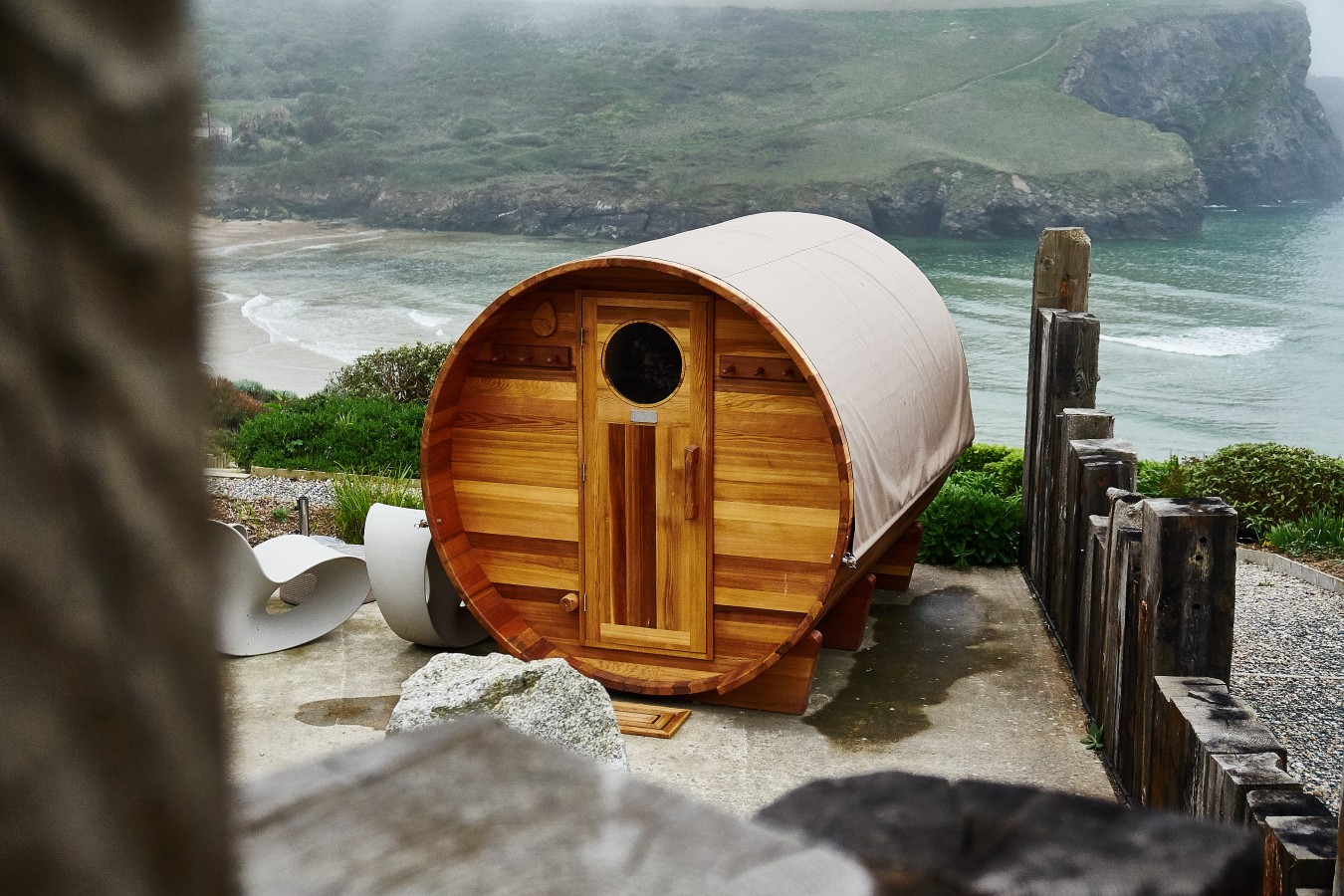 The spa at The Scarlet is based on Ayurvedic philosophies – with a Cornish twist. Focusing on holistic health and wellbeing for mind and body, guests are encouraged to ditch devices and switch off (there is little phone reception anywhere in the hotel). A pre-treatment relaxation space with day beds, sunken cushions and lounging pods, makes way to the spa garden.
The outdoor stone-lined pool, which uses a living reed bed as a natural filtration system, is perfect for a rejuvenating, if slightly nippy dip and you can warm up in one of the steaming cliff-top hot tubs and the cosy sauna cabin. There's also an indoor pool, a steam room and a mineral mud rhassoul. Holistic treatments and Asian rituals are performed in lantern-lit tents and followed with snooze time in a sleep pod. Relaxation is taken seriously here and complimentary yoga, meditation and pilates classes are offered daily.
The Treatment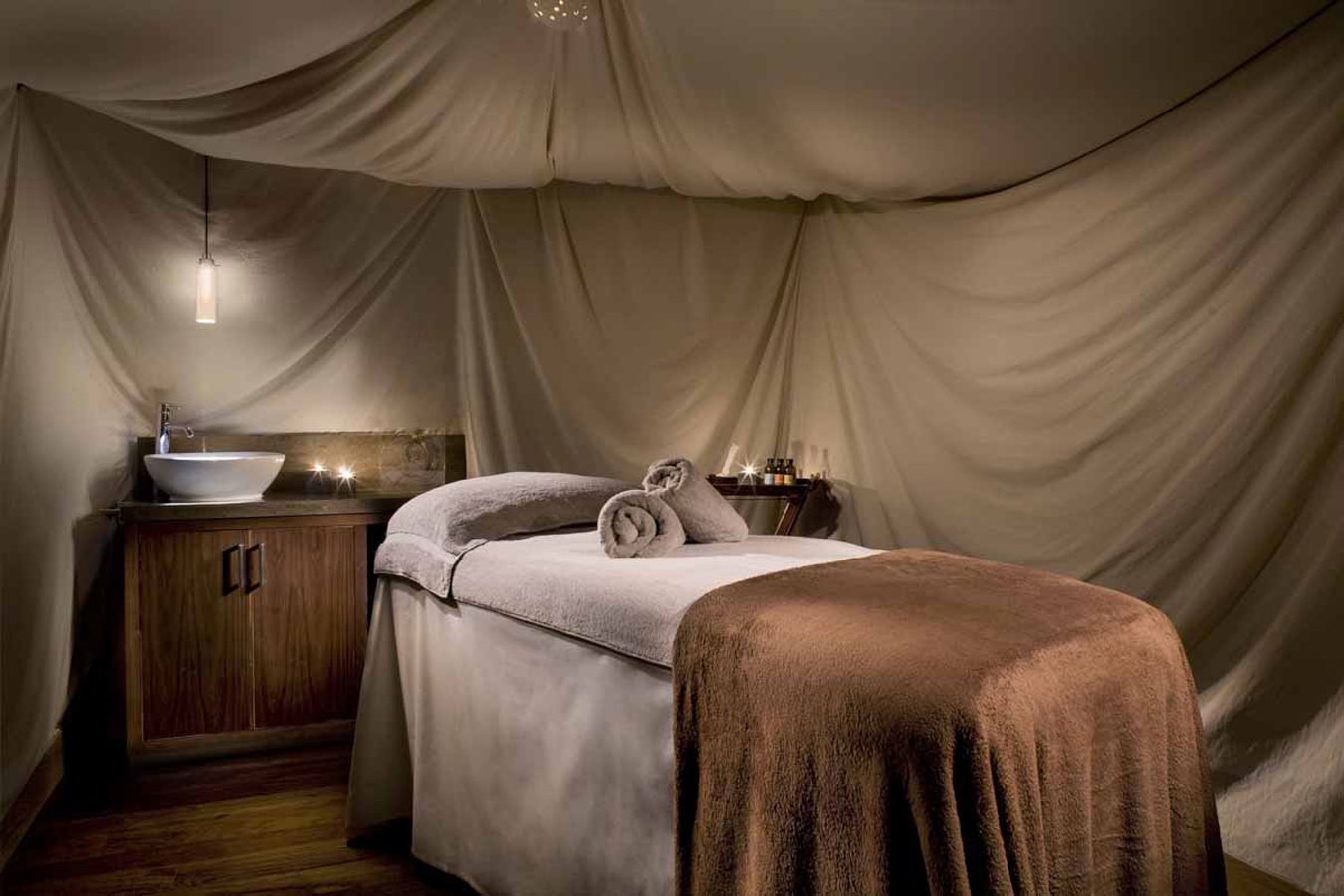 After a swim and a dip in the hot tub (immersed in hot water, breathing in the sea air and hypnotised by the waves below – it's an experience not to be missed) it's time to head to the treatment tent for my Short Journey. The journey begins with a questionnaire to establish my dosha type followed by a chat with my therapist, who explains that she'll tailor the treatment to achieve a complete energy balance.
Usually, I have to fight the urge to nod off during a massage but the combination of tri-dosha oil, sweeping arm movements and manipulation of marma points leaves me feeling totally energised and focused. The treatment can be extended to include a choice of bathing rituals. Other spa menu offerings include Ayurvedic classics such as Shirodhara (a hypnotic oil pouring ritual), Cornish seaweed scrubs and wraps and an array of holistic facials.
To Stay 
Rooms range from 'Just Right' to 'Indulgent' – most have a balcony or terrace with sea views – all bring the outside in with floor-to-ceiling windows and earthy soft furnishings. A highlight in our Just Right room was the huge freestanding tub kitted out with organic Cornish aromatherapy products.
Staying true to the hotel's 'Cherish the World' ethos, interiors have been designed using FSC woods, British wool, recyclable carpets and Eco-label paints. Even the in-room slippers are made from recycled plastic bottles…
To Eat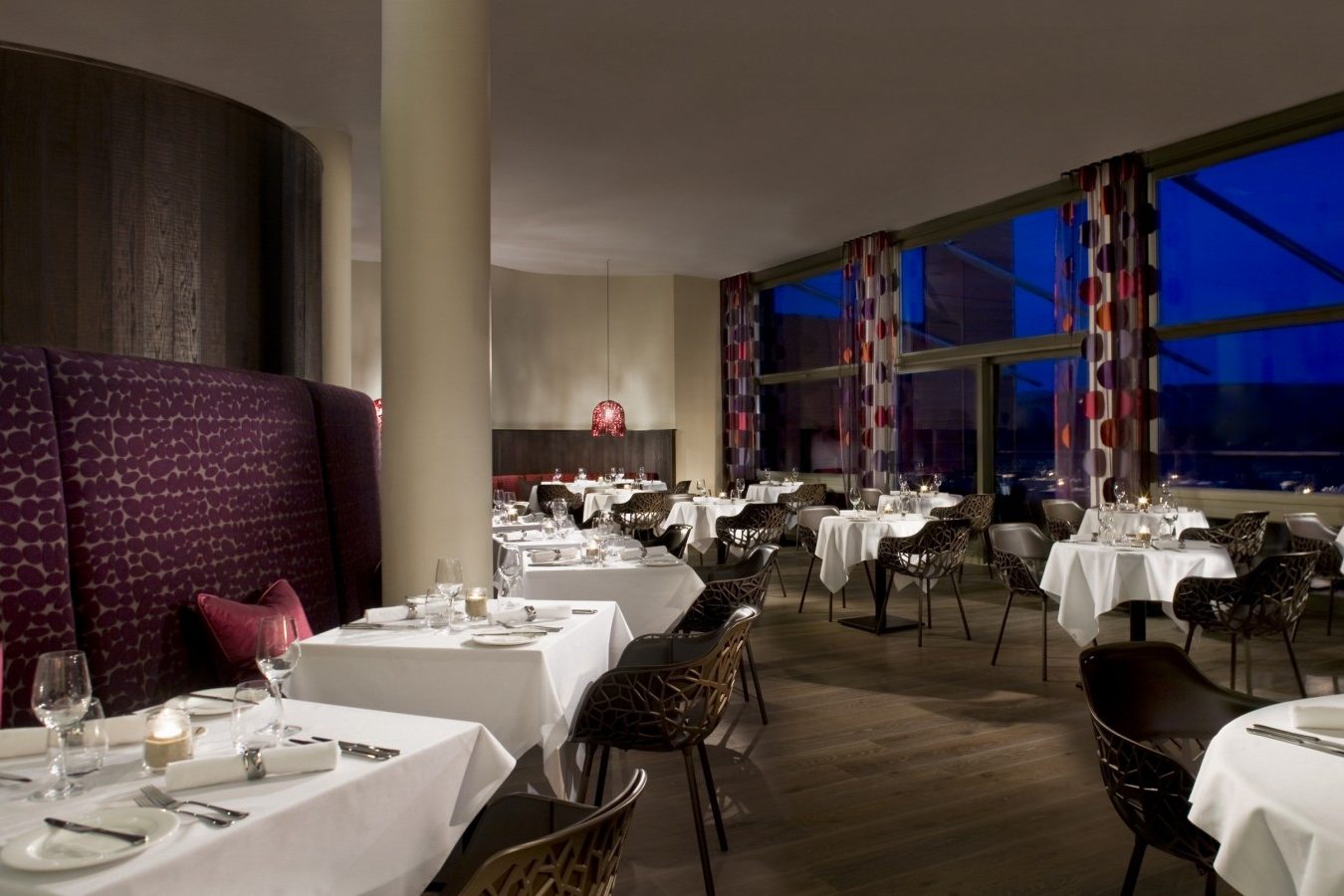 Chef Mike Francis heads up the restaurant at The Scarlet and utilises the culinary delights of local organic and sustainable growers, farmers and fishermen. Dinner choices include squid ink linguini with crab, and Cornish seaweed and glazed native beef.
Veggies and Vegans can rest assured – the informative staff can reel off dishes that contain animal fat, rennet or gelatine in a heartbeat. Oh, and if you're worried about four-legged friends missing out, the staff will set up a table in 'the retreat' where you can dine in comfort with your hound – is this actual heaven?