The New 'Wellbeing Sanctuary' by Banyan Tree, Koh Samui & Krabi
Banyan Tree are known worldwide for their exceptional holistic spas and wellness facilities. The new "Wellbeing Sanctuary" by Banyan Tree provides guests with an opportunity to combine a leisure stay with a daily wellbeing programme – designed to enrich mind, body and soul.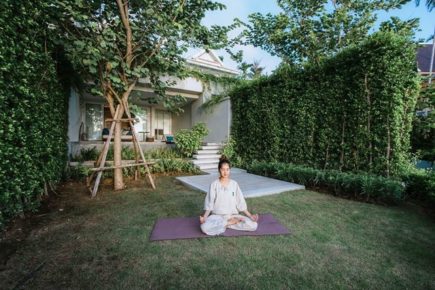 From meditation to Thai boxing, massage and hydrotherapy, to nature trails and sailing lessons — each programme is complemented with a nutritious diet and personal consultations. Guests will have tailored holistic itineraries based on Banyan Tree's "8 Pillars" principle; Dietary Awareness, Physical Vitality, Cultivate the Mind, Sleep & Rest; Harmony with Nature, Learning & Development, Bonding & Connection, and Sustained Practices.
Before arrival guests are sent a questionnaire allowing them to stipulate their goals and receive a bespoke experience. Experts and practitioners will be on hand throughout their stay to ensure they have every opportunity to connect with nature, discover a sense of deep relaxation and find balance.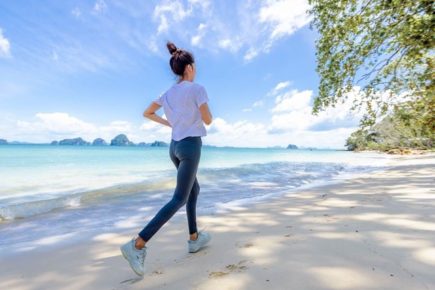 Each of the Wellbeing Sanctuary villas has been adapted with various amenities — a mini-bar stocked with fresh juices and herbal teas instead of alcoholic drinks, a yoga mat, stretch bands, and even a Tibetan singing bowl.
Both Banyan Tree Samui and Banyan Tree Krabi are located on tranquil picture-perfect beaches, each of the villas at Banyan Tree Samui come with an infinity pool and an outdoor jet pool. The resort is surrounded by nature – a verdant national park to the rear and far side, while overlooking one of Thailand's most iconic natural wonders – the famous towering limestone cliffs that jut out of the sea. At Krabi, each room opens onto a private garden – ideal for private wellbeing activities. The resort is nestled into a lush tropical hillside with spectacular views over a sapphire sea. The 38-acre property is rich in flora and has a private white-sand cove, flanked by coral reefs.