The Mindfulness Experience at Abadía Retuerta LeDomaine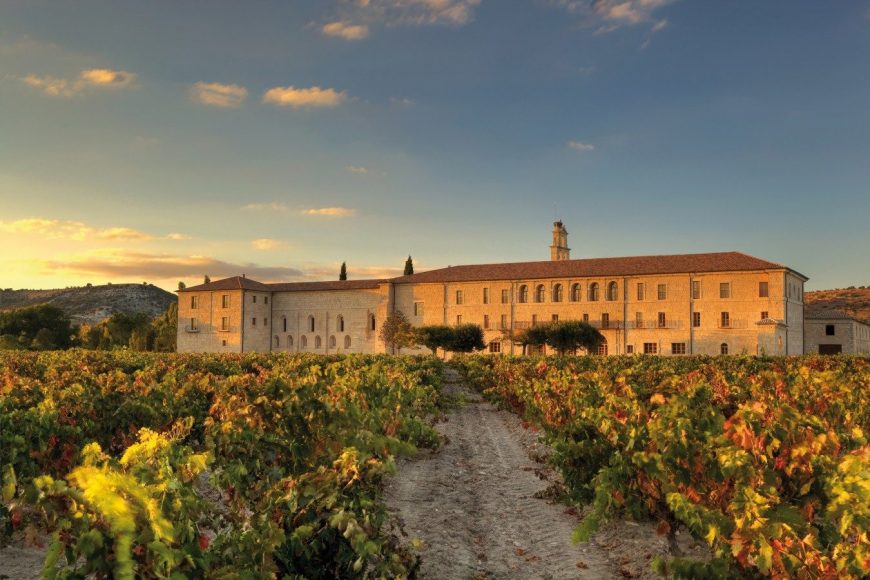 Abadía Retuerta LeDomaine is offering a one-of-kind 'Mindfulness Experience' by a leading international expert that takes a unique approach to discovering your personal path to mindfulness and wellbeing. The restored 12th-century abbey and winery is the ideal setting for this breakthrough program: a genteel and serene atmosphere imbued with the spirit of the monks who created a peaceful monastic life here, located in Spain's bucolic and beautiful Duero wine-growing region – just two hours from Madrid.
The creator of the program is Alejandra Vallejo-Nágera, an educator, writer and therapist who has enjoyed an accomplished career in the fields of psychology and neuroscience. Currently a professor with the Mindfulness Based Stress Reduction (MBSR) Program at the Center for Mindfulness at the University of Massachusetts Medical School, she has specialised in the impact of stress on health and how to manage it.
Professor Vallejo-Nágera's program goes far beyond typical wellness programs. Components of meditation, relaxation and group therapy explore how to recover the key to personal mindfulness: the awe and appreciation, that we once enjoyed as children, of new experiences, of nature, of all that comes your way in life. According to Vallejo-Nágera, it is rediscovering this child-like attitude that enables us to cope with the demands and difficulties of day-to-day life today. The relaxing and calming setting of Abadía Retuerta LeDomaine is the perfect venue for this personal mindfulness journey of discovery as well as recharging of energy.
Professor Vallejo-Nágera will teach techniques to identify behaviours that, on the one hand, provoke suffering and stress, and on the other generate physical, emotional and personal well-being. The goals will be to help participants realize the benefits of serenity, lucidity and confidence, achieve emotional balance and resilience, and maintain serenity and empathy in critical situations.
The Mindfulness Experience takes place on 1-3 November 2018 and costs US$1,400 (1,200 euros) for two people sharing. Includes: Four mindfulness sessions and accommodation for one night.