The Aheli Spa at The Roseate – Reading's Ayurveda-Inspired Urban Retreat
Central Reading may not immediately spring to mind for a mini-break, but as we approach our destination in historic Forbury Square a grand old red brick building rises into the blue sky that could give any stylish European city hotel a run for its money.
The Hotel
Red carpeted front steps lead us in a pleasingly A list way up to an imposing entrance. Once inside, high ceilings, lush furnishings and heritage detailing hark back to the hotel's origins as the city court offices. Statement art is everywhere, giving the hotel the air of a refined gallery space.
The Roseate has been called the UK's sexiest hotel, so it's more than a little ironic my date for the night is my mum. Through the marble-tiled hallway and past the old elevator shaft reimagined as full height chandelier, I catch a glimpse of an in-house cinema and an impressively well-stocked gin bar. This mother-daughter getaway may not be sexy, but it looks like it will be seriously good fun.
The Spa
The newly launched hotel spa is accessed across a courtyard in a modern addition to the hotel.  Here luxe textures make way for clean lines and mid-century styling. The Aheli spa sits on the top floor above guest rooms that echo its design: pale wooden floors, dark green velvet seating and copper finishes, surrounded by a wrap-around balcony.
Its name means purity in Sanskrit: the Roseate group has properties in both the UK and India, and although the hotel initially seems a very British institution it doesn't take long to start noticing Asian influence. The treatment list includes Balinese and Ayurveda remedies, with an alternative vibe including a facial enhanced with beehive resin. Reading Roseate, you are surprising us.
The Treatment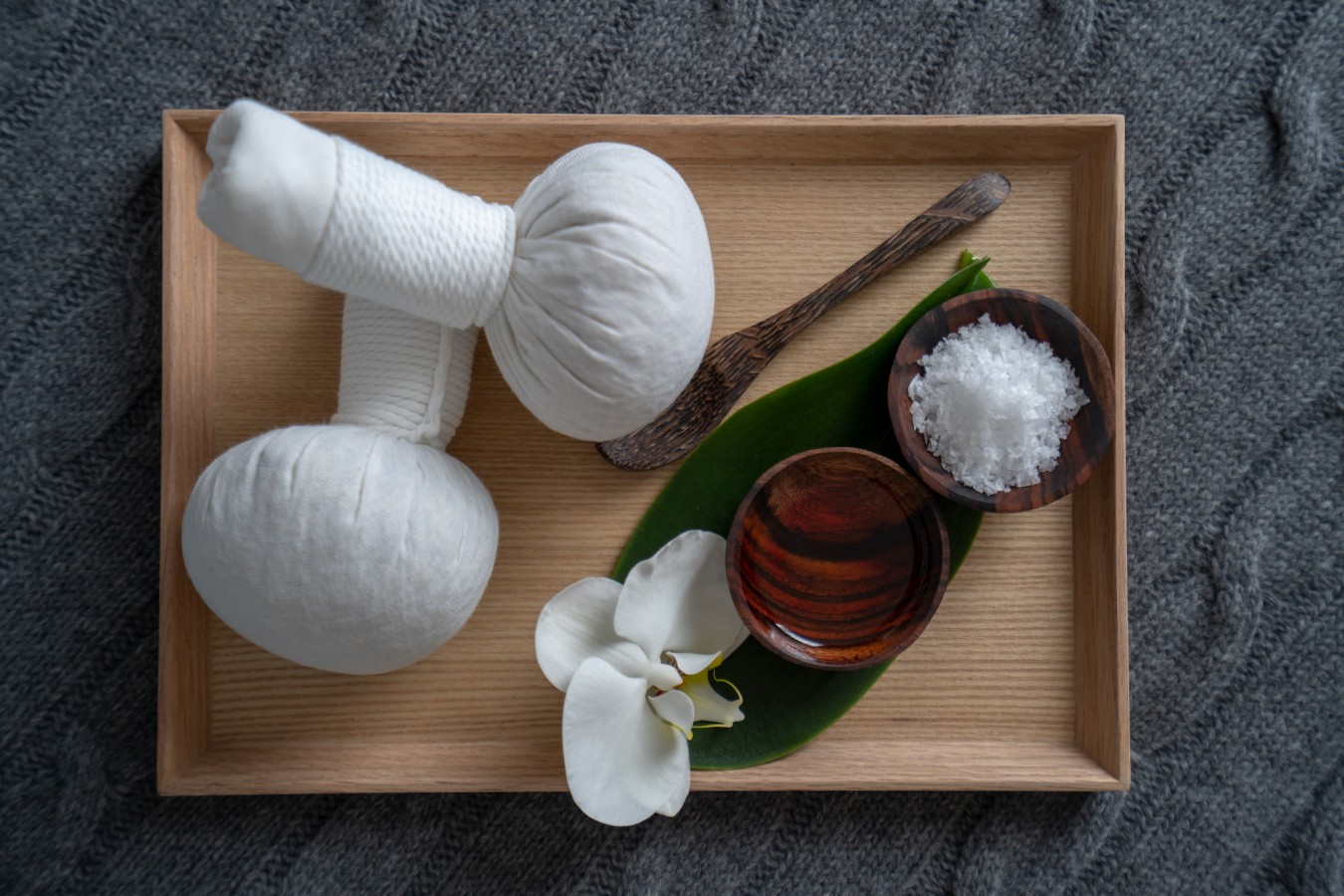 I am testing a bespoke massage which incorporates my therapist getting up on the table and using her feet to give me a 90-degree back stretch. Surprising, but incredibly effective. It's been a while since I had a massage, and the magic worked on my neck and shoulders leaves me floating out the door feeling several inches taller.
Mum tests a house facial, which involves no feet or extreme stretching. It includes elements of the Aheli's 'time-reversal' facial (surely the best named facial ever). Freeze-dried technology is the key here, using products from American natural beauty brand Pro-nova. She emerges glowing like a teenager. And that's not just the effect of staying in the UK's sexiest hotel.
To Stay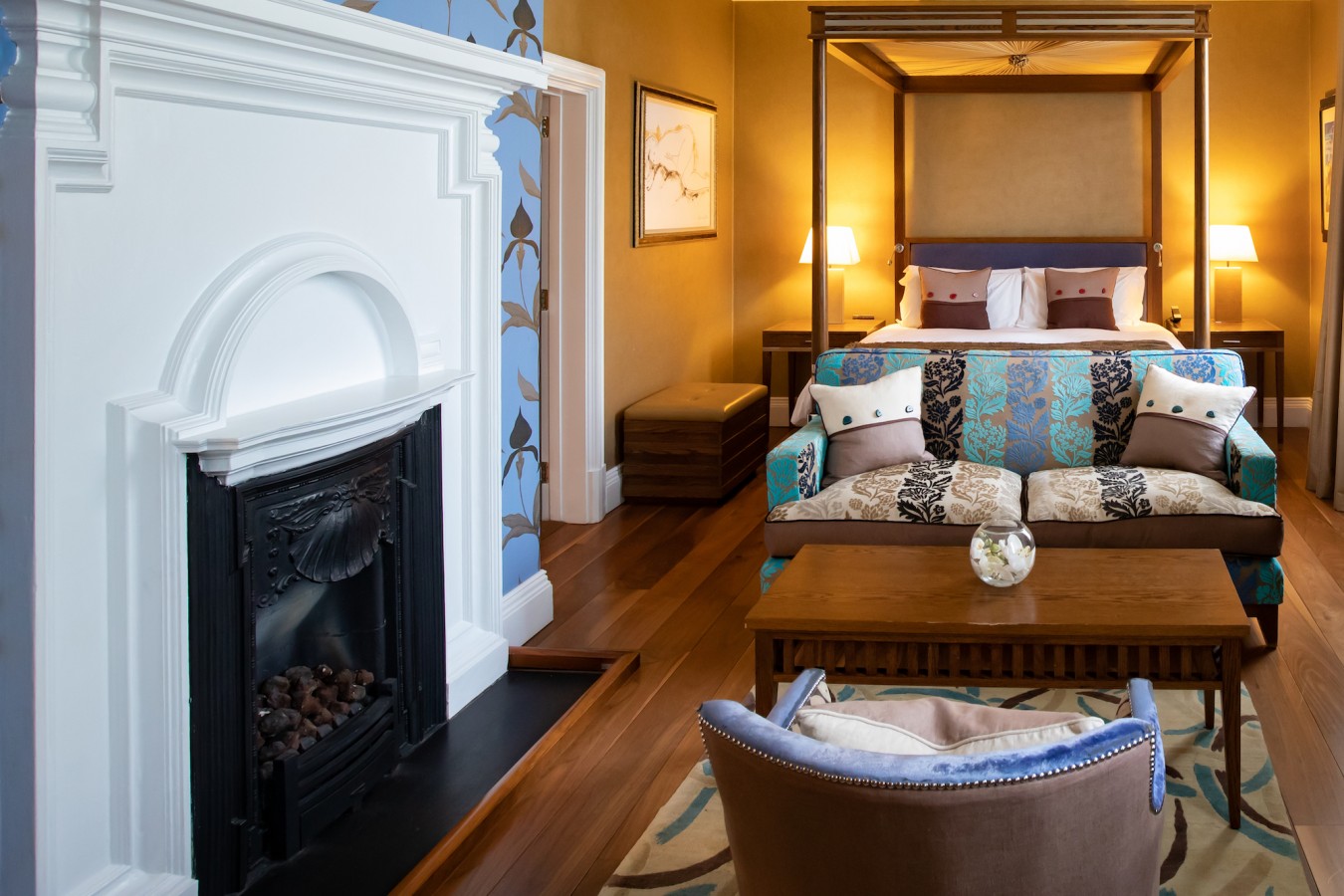 Relaxation and revival achieved we head to our room in the original section of the building, where we ooh and ah about the size of our suite (big enough to house my family of five). A huge original fireplace dominates, combined with velvet sofas, floral wallpapers, and more art. The bathroom offers Penhaligon's products in keeping with the hotel's British heritage.
So far, so refined. Things take a different turn however with the bedside reading: Oscar Wilde's memoirs (he was incarcerated just down the road) sit alongside the juiciest book of male art, that flicking through is enough to make my mothers eyes water. Its hilariously unexpected, but gives a clear message:  this hotel doesn't want to follow the traditional blueprint. We dry our eyes and head to dinner.
To Eat
After fishbowl sized gins from a six-page list, we head to in house restaurant Cerise for a high-end four-course dinner. My beetroot and goat cheese starter and cod loin with crayfish sauce are presented as small works of art, and a chocolate and miso tart is on another level of fabulousness. The succinct selection suggests an impressive level of attention to detail and sustainability.
Post feast, we consider moving on to the hotel's whiskey tasting room, offering rare malts at prices more eye-watering than our bedside reading, but earmark that for our next girls night. And rousing ourselves the following morning we feel it only right to tackle a full English breakfast and a stack of pancakes.
Verdict: delicious. We leave The Roseate belts a little tighter, shoulders a little looser and our anatomical appreciation a little sharper. That seriously good fun box? Well and truly ticked.