Tailor Made Facials – Anne Semonin at The Pavilion Spa, Cliveden, UK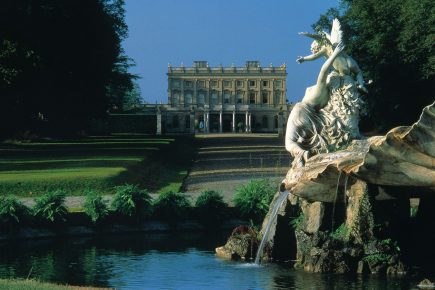 A Secret Garden-style doorway reveals a walled garden with outdoor swimming pool where the Pavilion Spa is tucked away. Loungers sit around both the indoor and outdoor pools so, despite being less than an hour out of London, the tranquil setting is a haven of peace and calm. The spa offers an impressive range of treatments using Anne Semonin and Carita products, as well as a pregnancy menu using Mama Mio.
With only six treatment rooms, it never feels busy and I've been to many a spa with my husband where the treatments for him don't extend much beyond a sports massage, so it's a refreshing change to see a menu with as much choice for men as for women. In the changing rooms, robes, towels, slippers and skin and hair products are all available, while in the conservatory you can help yourself to water, hot drinks, fruit, biscuits and magazines.
The Anne Semonin tailor-made facial (55 minutes, £90) begins with therapist Gemma showing me her 'science lab' – a collection of essential oils and plant-active serums that she will mix and match specifically to suit my skin. Having just spent a week away in Turkey and despite slathering SPF50 on my face, I'm concerned that years of sun worshipping in my 20s and 30s have left me with bad pigmentation. After inspecting my face under a bright light, Gemma declares that while my sun damage isn't as bad as I thought it was, my skin is dehydrated. She goes to work concocting just the right ingredients to bring my dried up skin back to life, while I lie back and enjoy the delicious fragrances. Masks, serums, facial massage ensue and as the minutes tick away I drift off, losing count of the many different stages of pampering my face is treated to.
Before I know it, my 55 minutes are up and I'm released from the cool confines of the treatment room, blinking into the pool-side sunlight with plumped-up, glowing, rehydrated skin. I might be imagining things but even the wrinkles around my eyes seem to have gone back into hiding.