Review – We Check In to the Culloden Estate and Spa
Belfast is now making headlines for all the right reasons. There's been a boom in film and TV companies shooting blockbusters here of late, and with Hollywood stars swanning about the city as a result, it's no surprise that Belfast is increasingly being seen as a chic destination for a weekend spa break.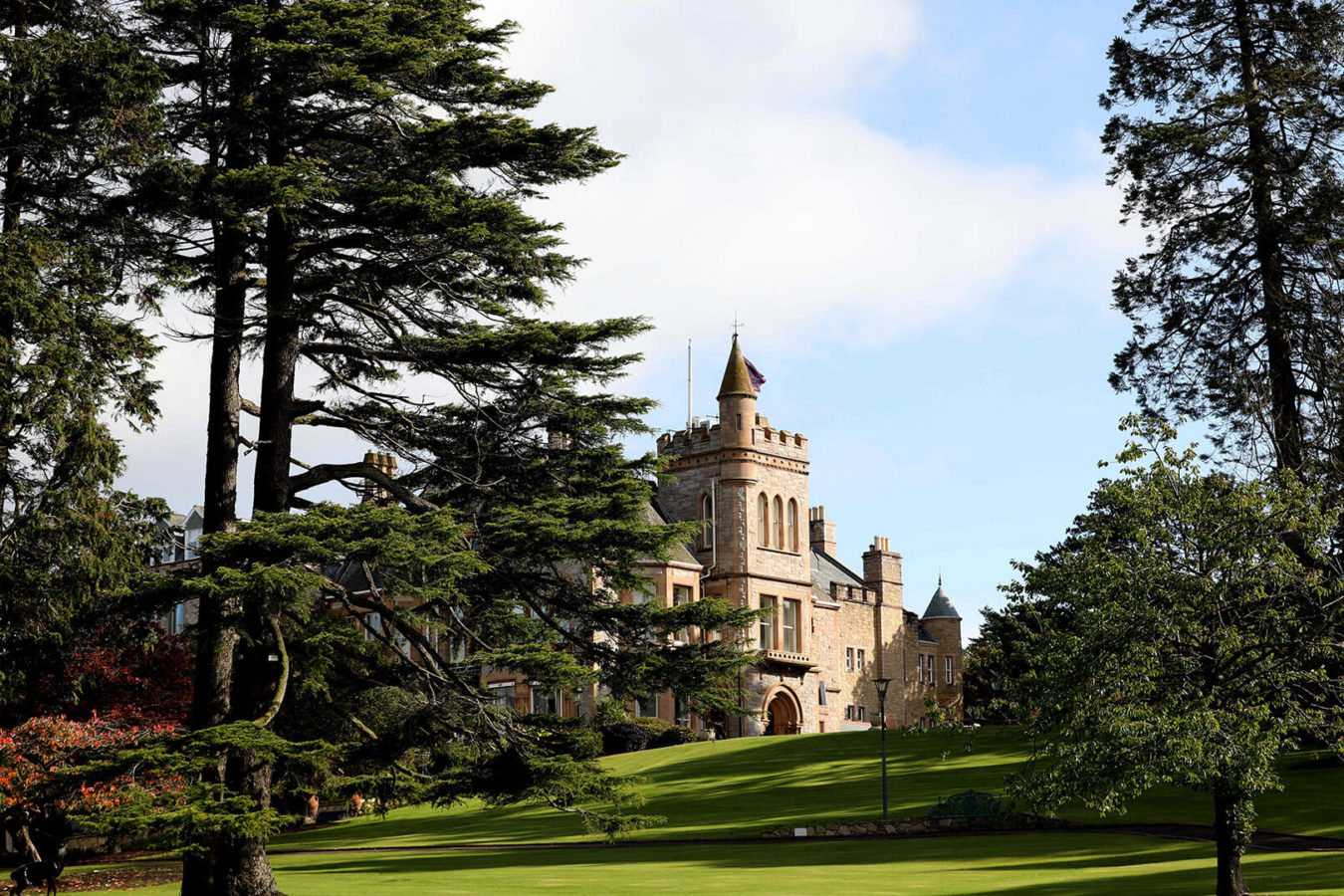 With staycations all the rage as the coronavirus pandemic continues, it's a no-brainer to take a short flight from the mainland to Belfast for a few days R&R.
Once here, there are few places better to stay and discover Northern Ireland's capital than the Culloden Estate Hotel and Spa, the crowning jewel of small Northern Irish chain Hastings Hotels, and just a short cab ride from George Best Belfast City airport.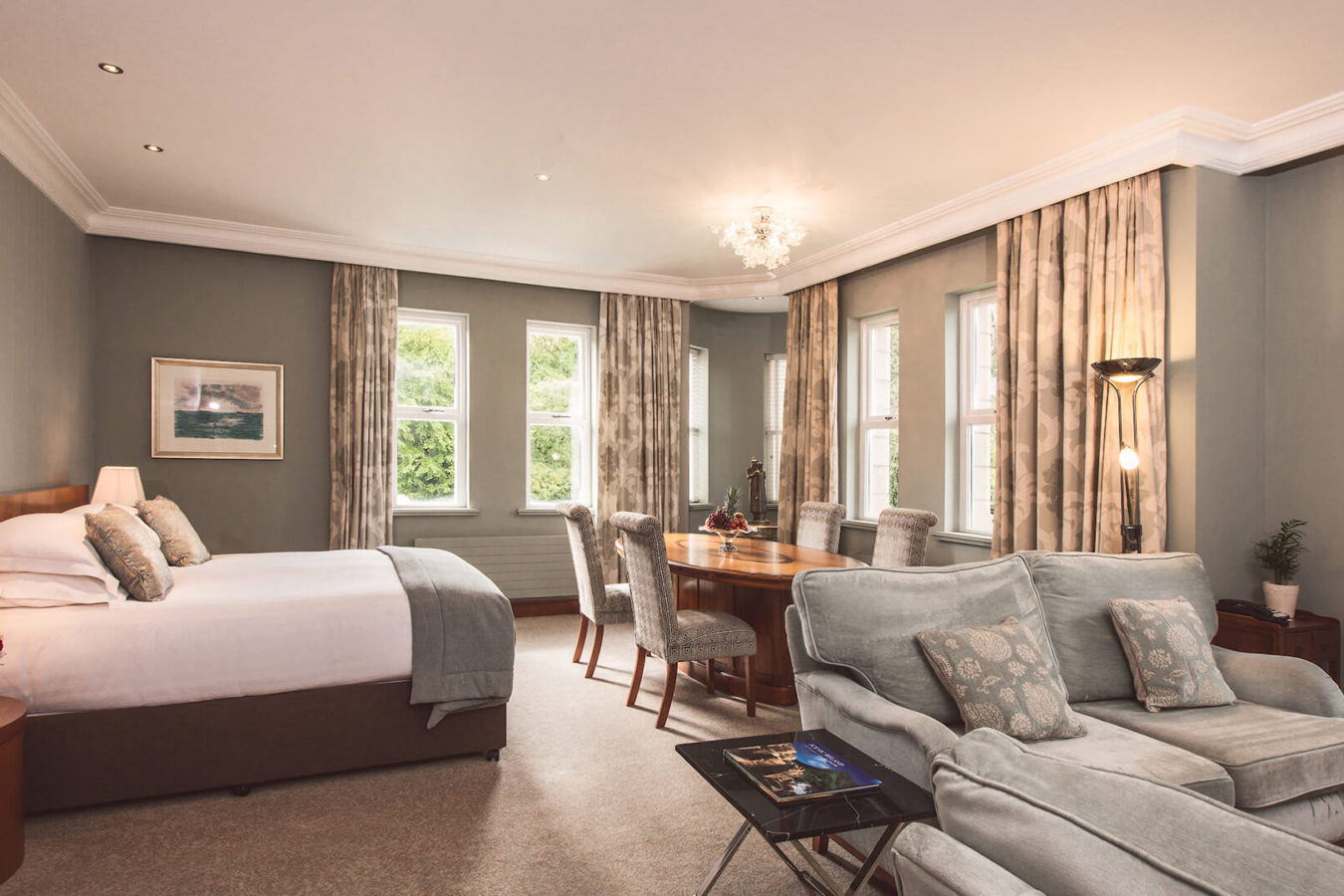 Perched on top of the tree-strewn Holywood Hills overlooking the sparkling waters of Belfast Lough with the beautiful backdrop of the rugged County Antrim coastline, the majestic Culloden Estate and Spa boasts of being the most prestigious luxury five star hotel in Northern Ireland.
This is no empty brag – the place looks like a Gothic castle and is steeped in history. Built in 1876 as the palace for the Bishops of Down, the Culloden is a beautiful behemoth of a building and stands in 12 acres of beautifully landscaped gardens and woodland.
Rather than religious dignitaries, the Culloden is now a favourite with stars such as rock legend Van Morrison, a regular visitor at the hotel's Cultra Inn, and has hosted the likes of Ed Sheeran, U2, One Direction, Robbie Williams, Tom Jones, Kylie Minogue, Sir Cliff Richard and Dolly Parton.
Just days before I arrived, Hugh Grant and Kerry Washington were guests there (not together) and Bridgerton star Simon Bassett had caused much fanning of brows when he stripped off to do laps of the spa's indoor swimming pool, according to starstruck spa staff.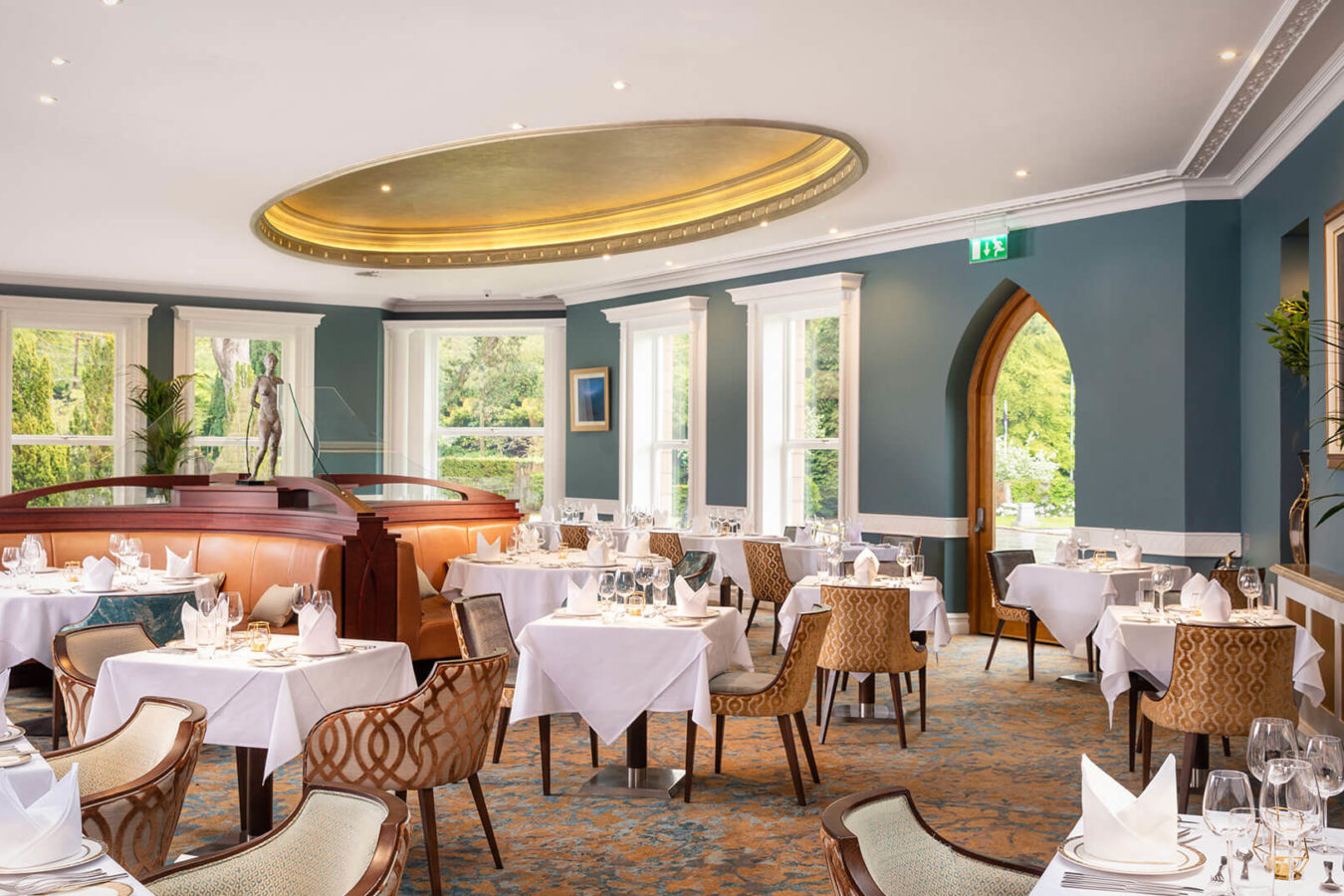 It's easy to see why celebrities love the Culloden. As my cab finally arrived after cruising up the sweeping drive in the immaculately maintained lush grounds, I was welcomed first by a brace of beautiful giant bronze sculptures of Irish wolfhounds straddling the impressive carved stone entrance – more of this later – then by the warm and helpful receptionist.
I was staying in a deluxe king room with delightful panoramic views of the loch. Tastefully decorated with subtle colours, the rooms are spacious and insanely comfortable with King Koil Cloud beds and pillows, my favourite Espa products in the bathroom and in a cute touch, there's a top hatted rubber duck – the mascot of Hastings Hotels – for you to float in your bath, when a power shower doesn't quite cut it.
The landscaped grounds the hotel rooms overlook are truly stunning, filled with mature trees and lovingly tended flower beds, and there's often artworks on display in the gardens. When I was there, there were some incredible sculptures and art installations dotted around in an alfresco exhibition as part of the annual Art & Soul Holywood International Art & Sculpture Fair (which took place from 26 June to 18 July) which made for a long walk to stimulate both body and mind.
It was wonderful wandering the grounds seeing sculptures from the likes of Bob Quinn and Sandra Bell, then to wander upstairs and take in works by the likes of Warhol, Dali, Picasso, Lichtenstein and Damien Hirst.
It was just one of many other fine art exhibitions that Culloden Estate and Spa hosts throughout the year.
It was fabulous to see such incredible fine art up close, then take in the drop-dead gorgeous views of the lough from the hotel's Lough Bar while having a cheeky afternoon cocktail.
The Lough Bar also does divine food, all locally sourced from award-winning producers wherever possible. Sally's Salmon – featuring local organic Glenarm salmon, with pomme puree, seasonal vegetables and a caper butter sauce – was beyond delicious. The same locally sourced mantra is kept with the food at the Culloden's charming Cultra Inn and the Irish breakfast served each morning in its Vespers fine dining restaurant is not to be missed.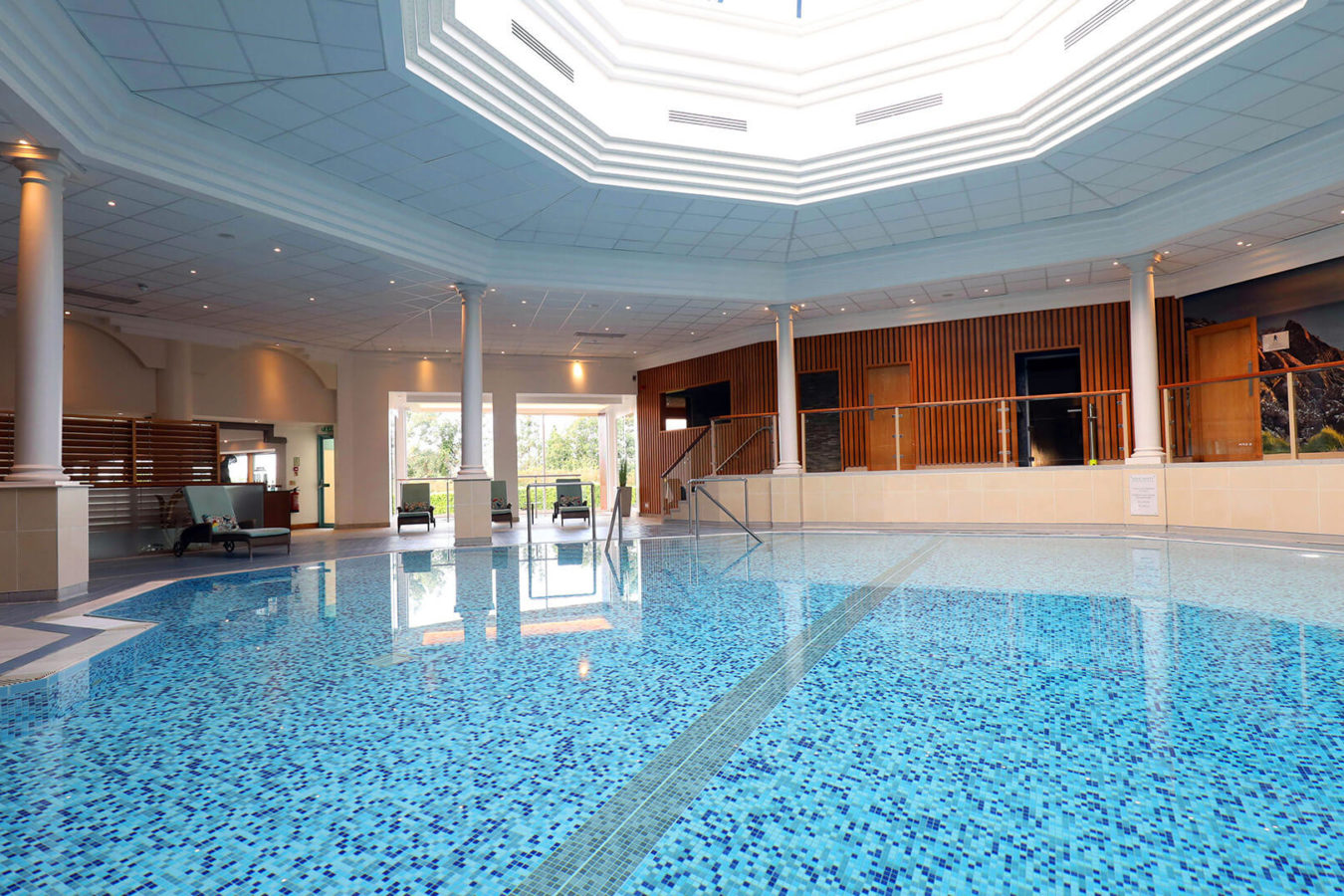 After all that food, fresh air and art, a trip to the sumptuous spa was most certainly in order.
Billed as Northern Ireland's foremost luxury spa, it lives up to expectations. Everything is effortlessly luxurious, from the changing rooms to the enormous indoor swimming pool, steam and sauna rooms to the plush yet zen treatment suites.
In 2020, the spa underwent an extensive refurbishment and now features both a new linear vitality pool with garden views and a Tylarium (a combination of a sauna and steam bath).
My therapist Zamo gave me a masterclass of an uplifting deep tissue massage. Using divine-smelling Espa oils tailored to your needs, she had the kind of magic fingers that reduce you to a dreamlike state of bliss (yes, I almost feel asleep), as she effortlessly kneaded out painful knots in my shoulders, neck and back that were seemingly made of steel cables.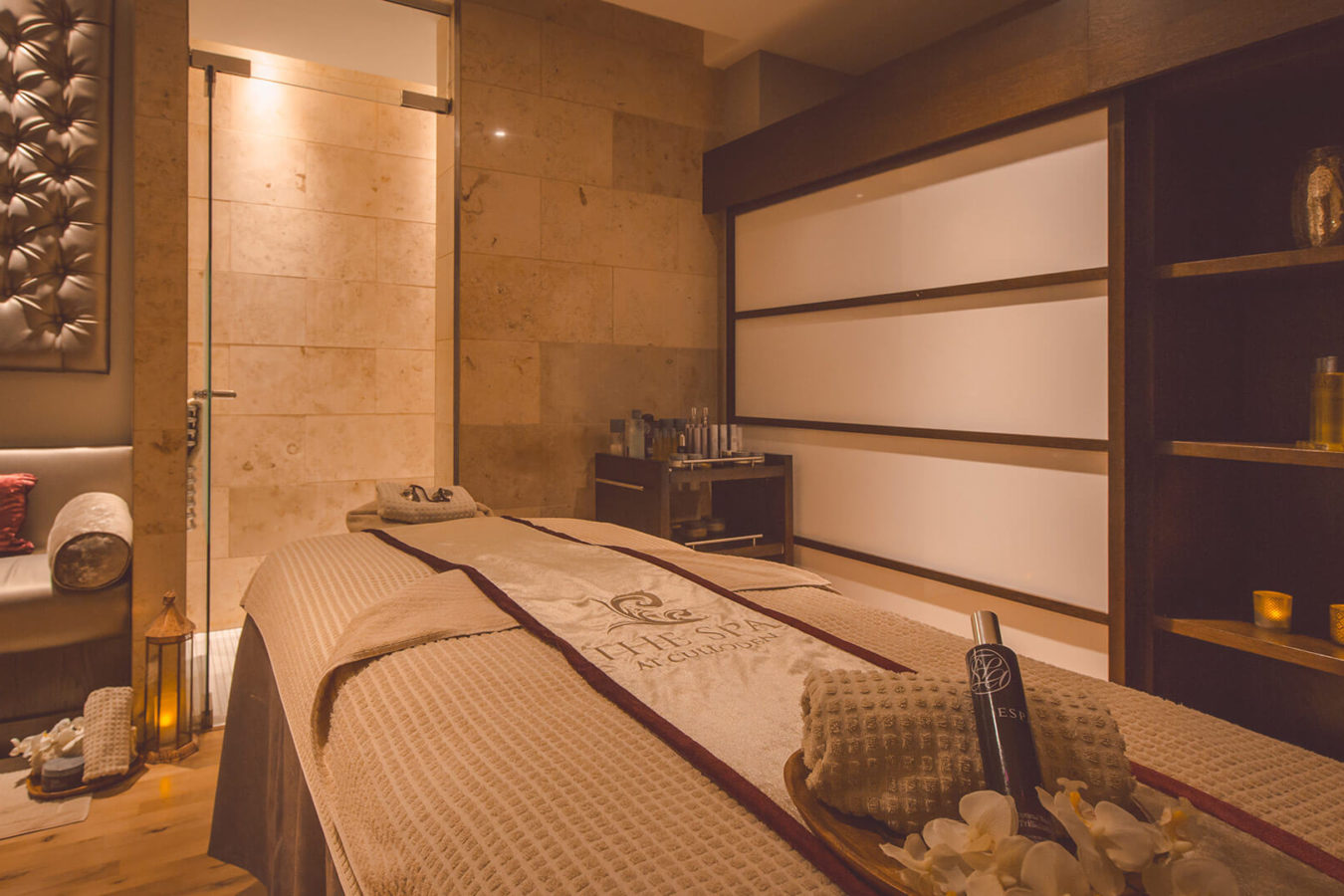 The only downside with staying at Belfast's Culloden Estate Hotel and Spa is that it's so wonderful, you won't want to leave and explore what else the Northern Irish capital has to offer. Sorry, Titanic Belfast, Hillsborough Castle and Ulster Museum – maybe next time…