Soori Bali's Wellbeing Journeys Await on Bali's Less-Explored South-West Coast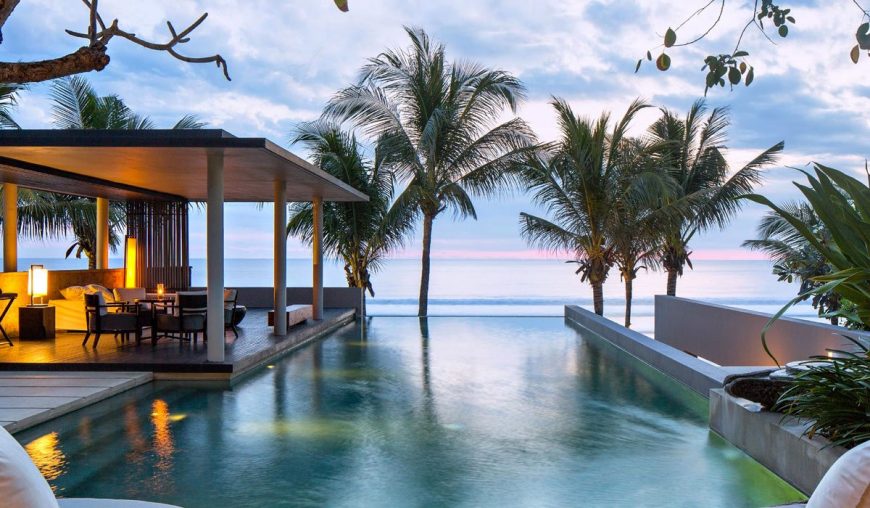 Modern Indonesian interiors, transformative ancient Chinese therapies and holistic spa retreats insist you relax, recalibrate and feel restored and rejuvenated. Those intimidated by more purist wellness escapes might find long weekends or short breaks at Soori the ideal compromise between indulging in a little luxury and signing up for a results-focussed good-for-you getaway. Soori's new wellness programmes now also impart wisdom from Dr Andy Taylor, the new resident oriental medicine practitioner and licensed acupuncturist.
Whether you only have three nights to spare, or you crave a week-long retreat, consider a stay here less an extravagance, as an investment in your health:
– Balance and Wellbeing: three nights
– Weight Management: five or seven nights
– Oriental Medicine: five or seven nights
– Stress Reduction: five or seven nights
Experience therapies such as acupuncture, neurotherapy, Qigong in this spiritual corner of south-east Asia at this refined well-designed all-villa resort, between Unesco-protected rice paddies and black-sand beaches. Before you've even arrived at this elegant luxury resort, the hotel demonstrates care for your personal goals from your time here. A questionnaire is sent beforehand ensuring time at Soori is tailored to your needs — gleaning details on your medical background, dietary habits and concerns and your emotional health.
Expect the perks of a luxury hotel, the benefits of a spa as well as next-level TCM therapies and herbs through consultations with Dr Andy Taylor. Here at Soori, he practices Japanese acupuncture, facial rejuvenation acupuncture, structural realignment, Chinese osteopathic therapy and cupping. Don't miss his meditative tea ceremonies in the art-filled library, which are a unique lesson in mindfulness and also a fascinating insight into the history and art of Chinese tea rituals.