Shanti Maurice – An Ayurvedic Retreat in Mauritius
Benefitting from a glorious natural surf break 500m offshore producing waves like something from an eau de cologne campaign, Shanti Maurice has one of the best views on Mauritius. The surf break has the added advantage of warding off cruise ships and megayachts – which for you and me, spells a blissfully quiet stay.
Beyond the beach, the vibe is old-fashioned Asian luxe. Lily ponds team with carp, stepping stones pave the way across bounteous lawns and unfussy cinnamon-coloured villas speak to the old guard. Traditionalists will also appreciate the à la carte breakfasts (nothing as heathen as a heaving buffet table here), while younger travellers will lap up the boho-chic vibe at Rum Shack, a Rasta-style bar near the gates of the hotel, and Fish Shack, a feet-in-the-sand restaurant with upturned boats piled high with catch of the day.
The collision of old meets new makes Shanti Maurice the ideal choice for anyone travelling with a parent, like I did. Just make sure you take it in turns to choose what you do each day.
The Shanti Spa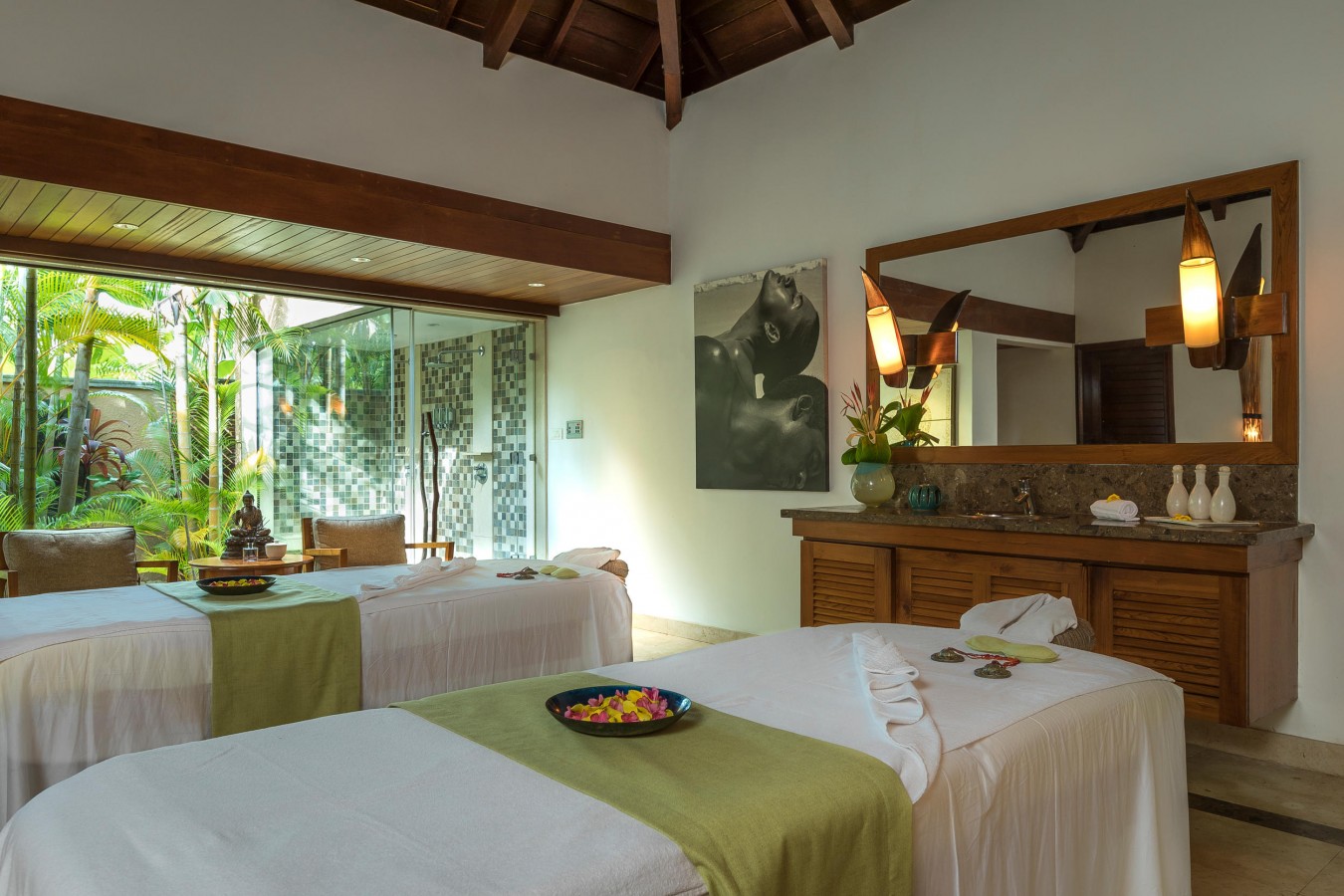 This is where Shanti Maurice excels. The hotel was formerly Shanti Ananda, sister resort of Ananda in the Himalayas, one of the world's best-loved spiritual encampments – and the spa remains to this day a magnet for die-hard Ayurvedies. With 24 airy treatment rooms scattered around a central lily pond caressed by tropical foliage, it's the biggest spa in the Indian Ocean.
Following a recent revamp, the spa has been split into four different zones: Oriental, Indian (Ayurveda), Fitness and 'Natural-Bio'. Each has its own extensive treatment list, so there's sure to be something to suit.
Shanti Dhara (90 minutes) – This is one of the most popular choices from the Indian treatment list. Designed to relax the nervous system, it starts with a full-body synchronised four-hands massage carried out by two skilful therapists. After the massage, a steady stream of lukewarm herbal oil is released from an urn held aloft and moved slowly up and down the body in line with your chakras or energy channels.
This results in a pleasant tingling sensation that heightens one's awareness of each part of the body the oil makes contact with, and has the added benefit of being deeply relaxing. The only downside is that you are lying on a solid wooden slab for the duration, which is totally authentic but not very comfortable. Ask for some towels to cushion contact points – and to protect your modesty.
Other treatments include Shanti Natural Body Scrub – A rich body scrub made from the natural ingredients of the island – you can choose from a selection of flavours including Coconut Soothing, Anti-oxidant Tea or Revitalising Coffee.
Shanti Fusion – Whether your back and neck need more attention than your legs, or you prefer a deep tissue massage with a touch of reflexology, or you fancy some holistic energy work, therapists will tailor a massage to your needs.
To Stay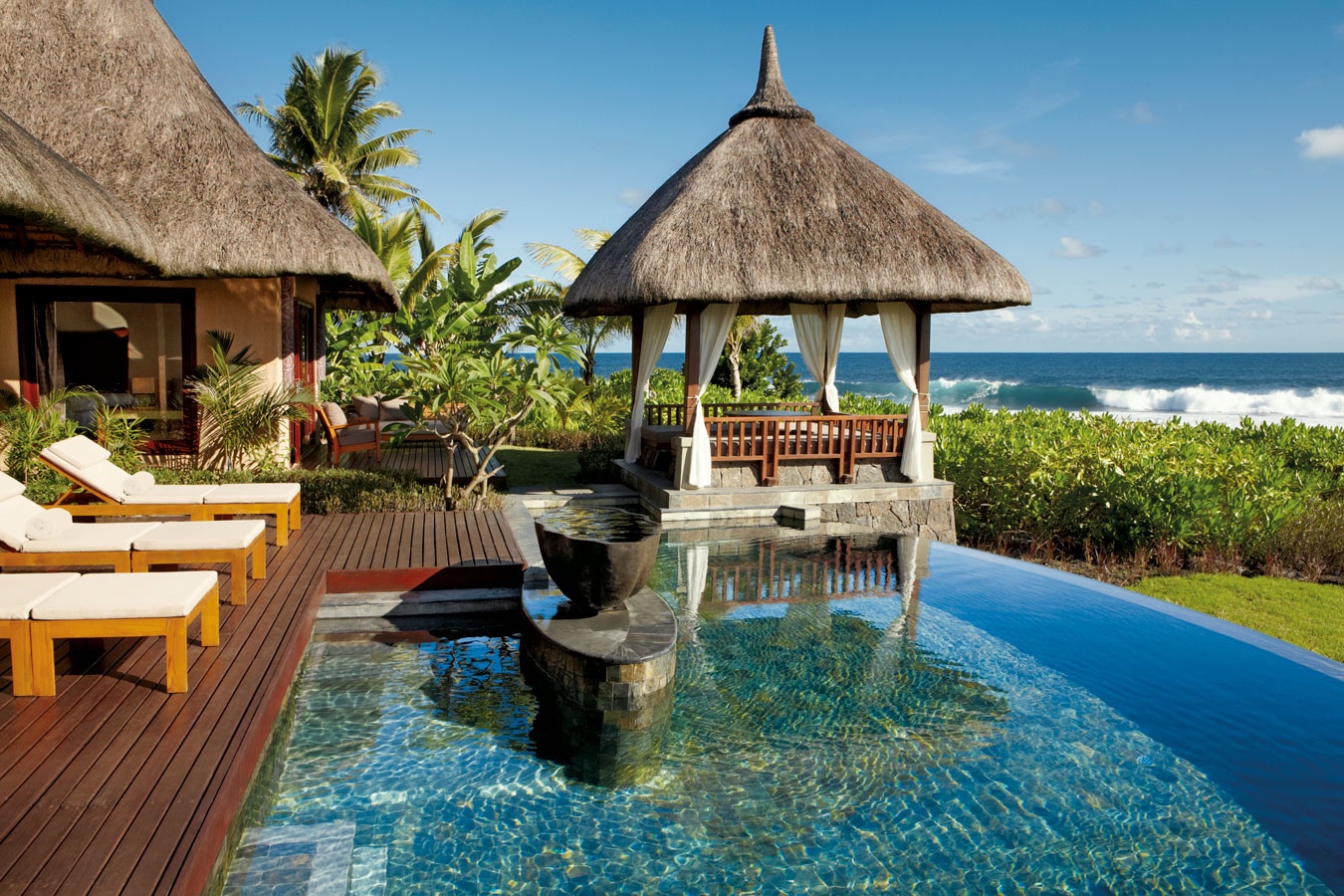 Rooms function well and are smart and airy with plain cream tiles, Japanese screens and hardwood details. We had a tremendous view of the ocean, a well-stocked mini-bar and plenty of space in the bathroom.
To Eat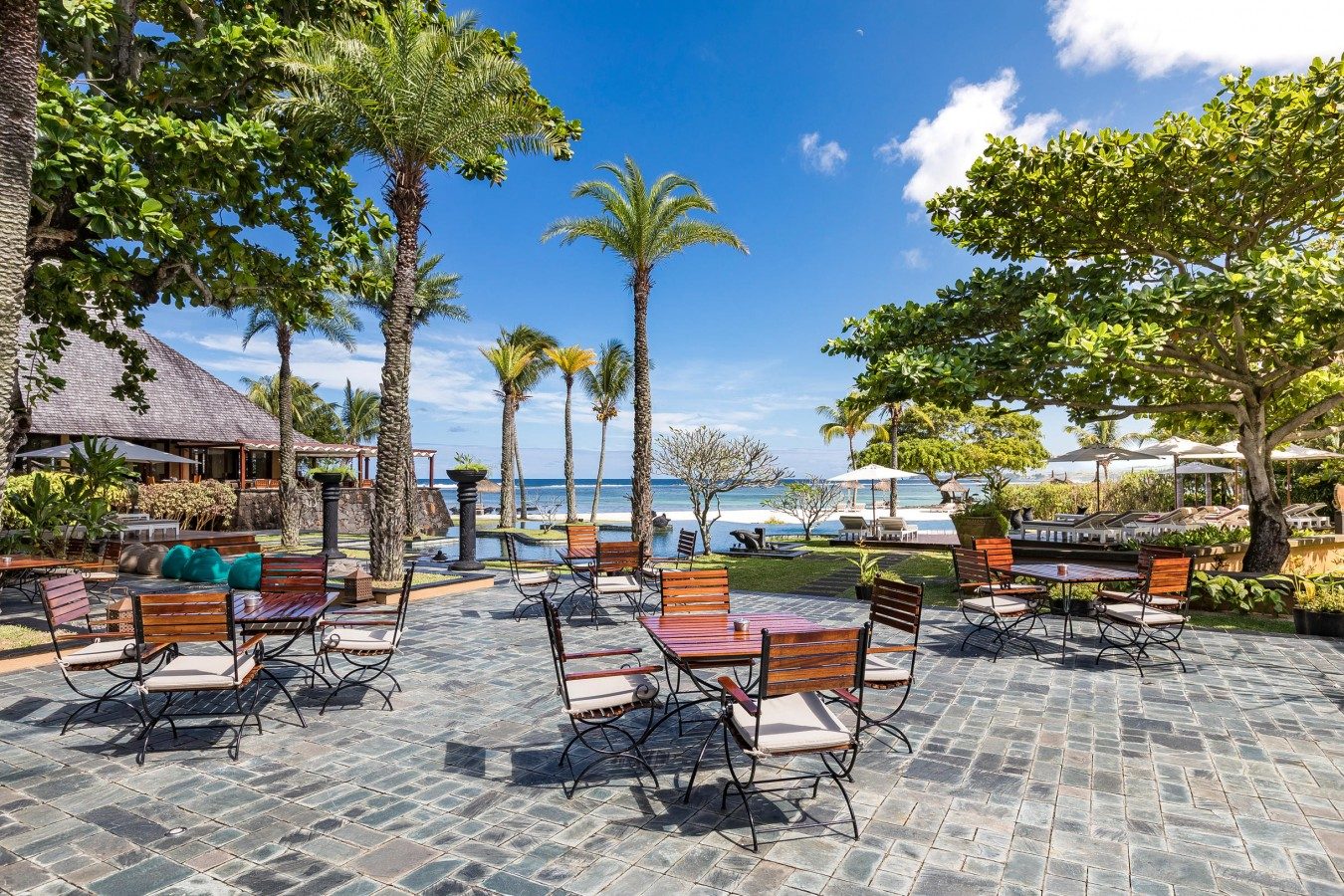 The cuisine at Shanti Maurice is hard to fault. Stars – sits in an insanely romantic setting offering views over a starlit Indian Ocean, and is headed by chef Willi Reinbacher. Try the delicately fragrant Mauritian smoked blue Marlin or the Maldivian style Lamb Mashroshi.
It's also easy to eat healthily at Shanti Maurice. There are plenty of steamed, lean options available and rotis work brilliantly as side orders. Ask for spinach instead of chips one day and you can sure the kitchen will remember for next time.
Head to the Fish Shack where the freshest fish, meat and game is grilled on request and served with a selection of salads and herbs picked from the resorts' garden a few hours earlier.
Don't Miss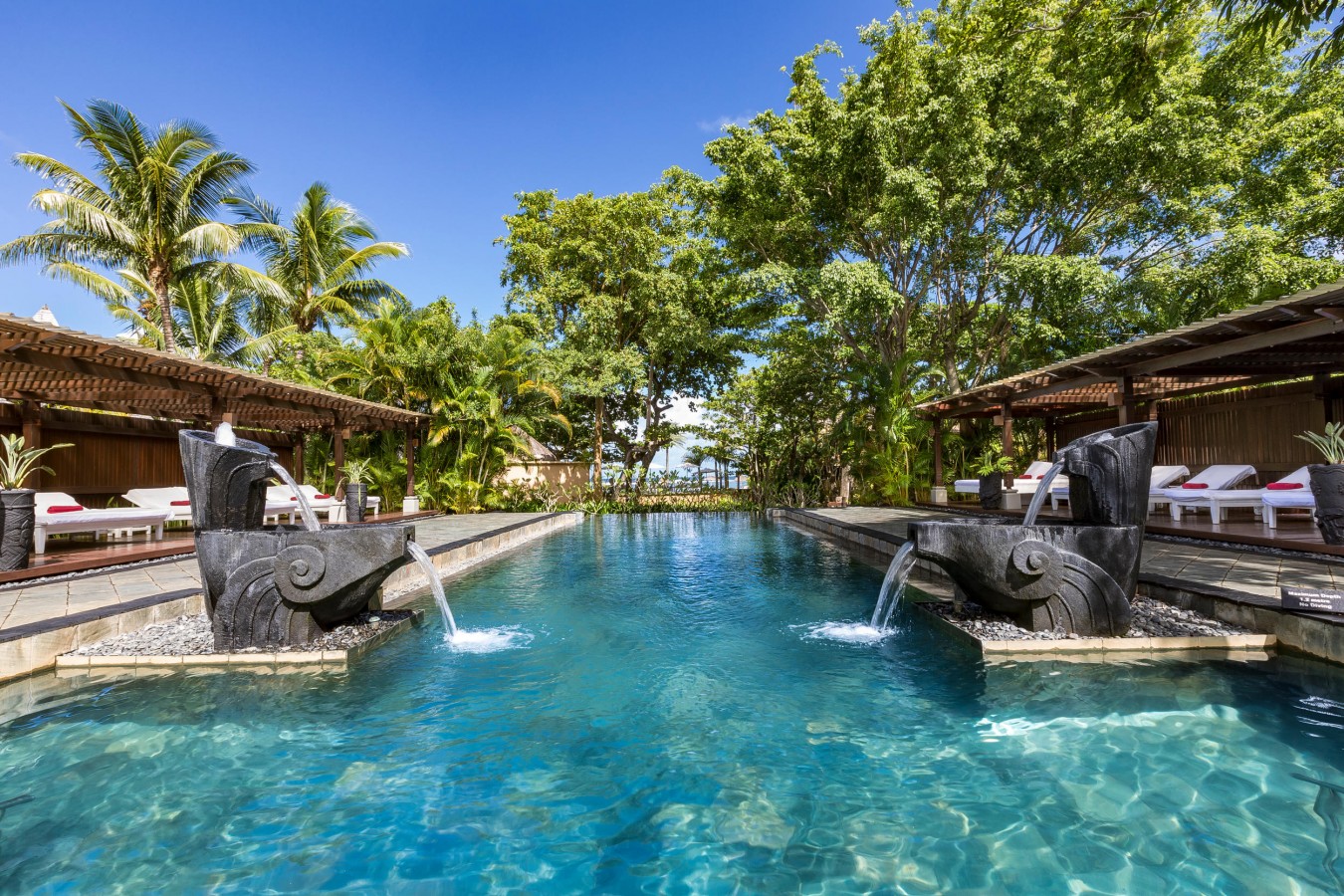 Dinner in 'Grandma's Kitchen'. Okay it's a bit of a gimmick and grandma doesn't really cook supper, but she does appear in an apron and roll out beautiful rotis (flatbread) on a hot grill, plus the atmosphere is lovely and relaxed in the hotel's lantern-strewn vegetable garden.
After rum cocktails are served and you've tried your hand at making some roti yourself, a feast of Mauritian fare is wheeled out in silver tureens. Heart-melting curries of every colour, flavour and heat level you can manage, plus and array of exciting relishes will have you smiling from ear to ear – just like Grandma does.
The Deal
"Shanti Preserve" is an Ayurvedic journey where treatments are recommended based on the principle that a balanced state of being is essential for healthy living.
The combination of yoga, meditation and traditional massage aims to harmonise the physical, mental and spiritual wellbeing.