Review – Restore Mind, Body And Soul, With A Nature Immersion Experience At The Spa At South Lodge
Forest bathing, qi gong and more – Yoga instructor and forest bathing practitioner Helena Skoog leads a day of communing with nature as part of an overnight package at this stately country hotel.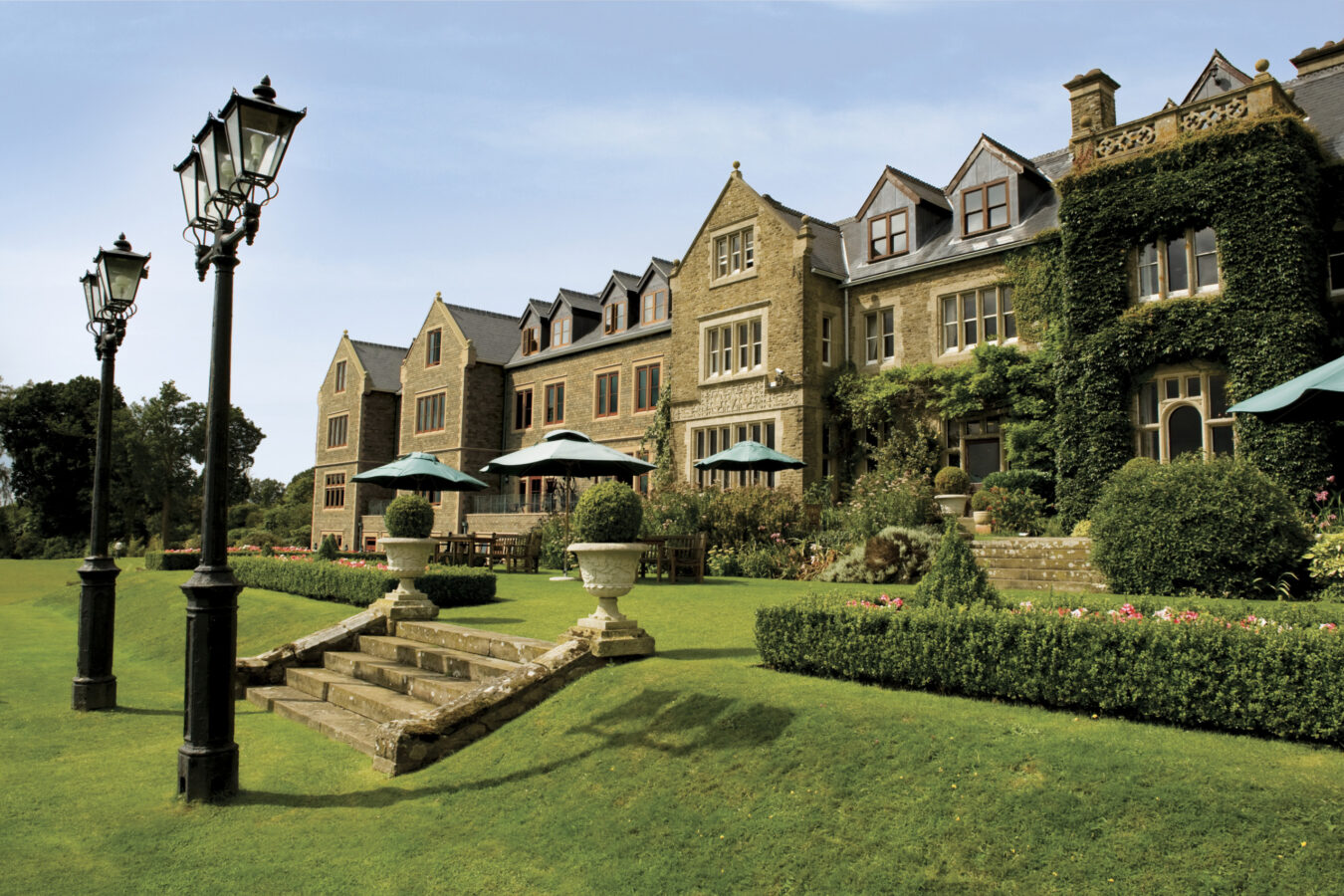 Just driving through the grounds to the entrance of South Lodge is enough to start lowering the blood pressure; passing borders of bright spring flowers, and vast bushes liberally covered in pale pink or deep scarlet camellias, I instantly feel calmer. Pulling up outside the handsome, sand coloured 19th century mansion house which, with the addition of a more modern extension, is now the South Lodge hotel, lifts my mood even more; there are stained glass panels adorning the windows and heavy oak panelling , evoking the aristocratic family home it used to be.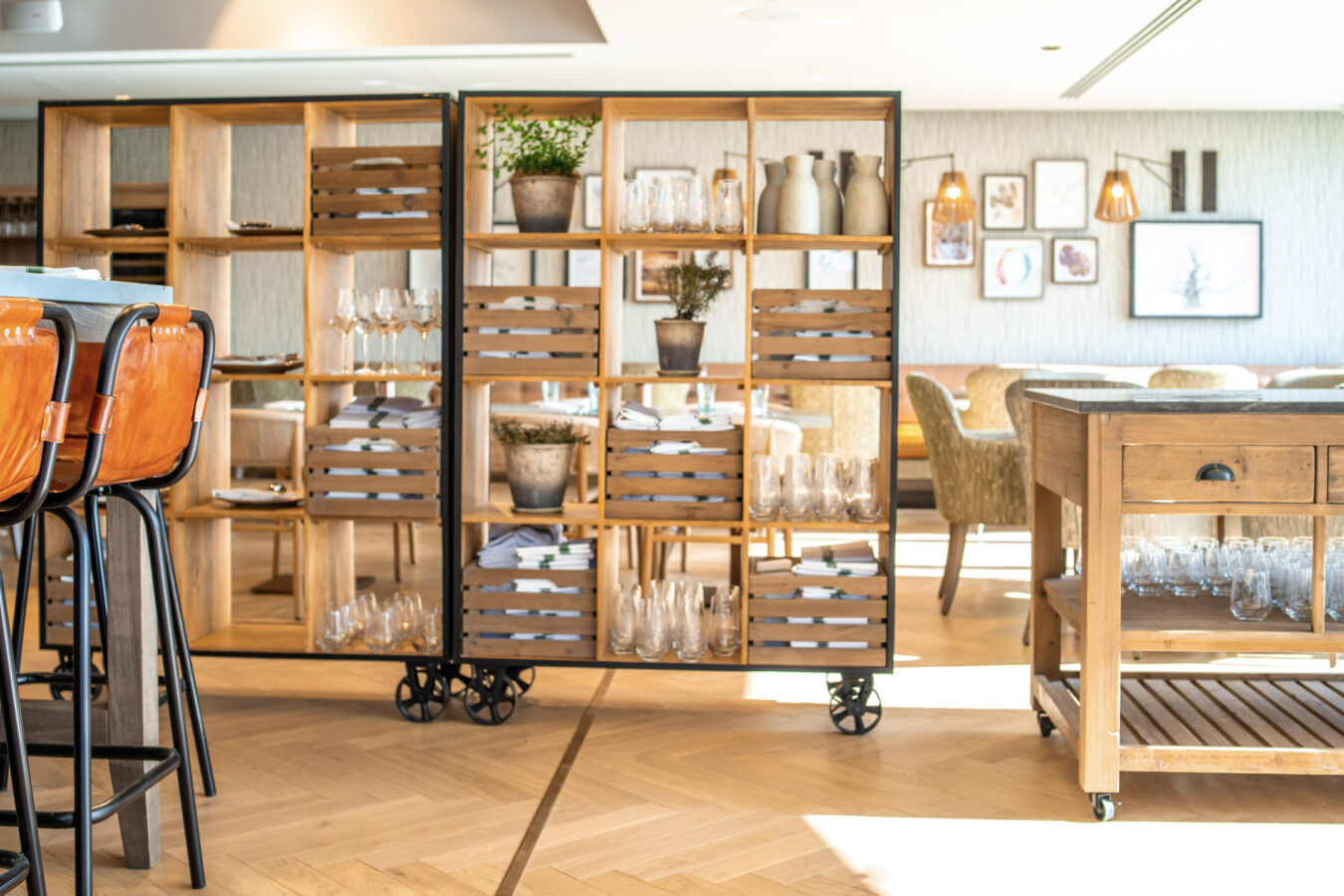 But I'm here, for some of the day at least, to get back outside, into nature. A new package, the Nature Immersion experience, offers guests a programme encompassing a morning qi gong lesson, a light lunch at the hotel spa's restaurant, Botanica, followed by a forest bathing session in the woods which comprise part ot South Lodge's 93 acres, and an overnight stay. It's led by yoga instructor and forest bathing practitioner Helena Skoog, a Swedish native who is passionate about the effects getting out into nature can have on us; it's backed up by science, which has found that spending just two hours a week outdoors can boost our mental health significantly, helping reduce stress, anxiety, and depression, as well as boosting the immune system and improving cardiovascular and metabolic health.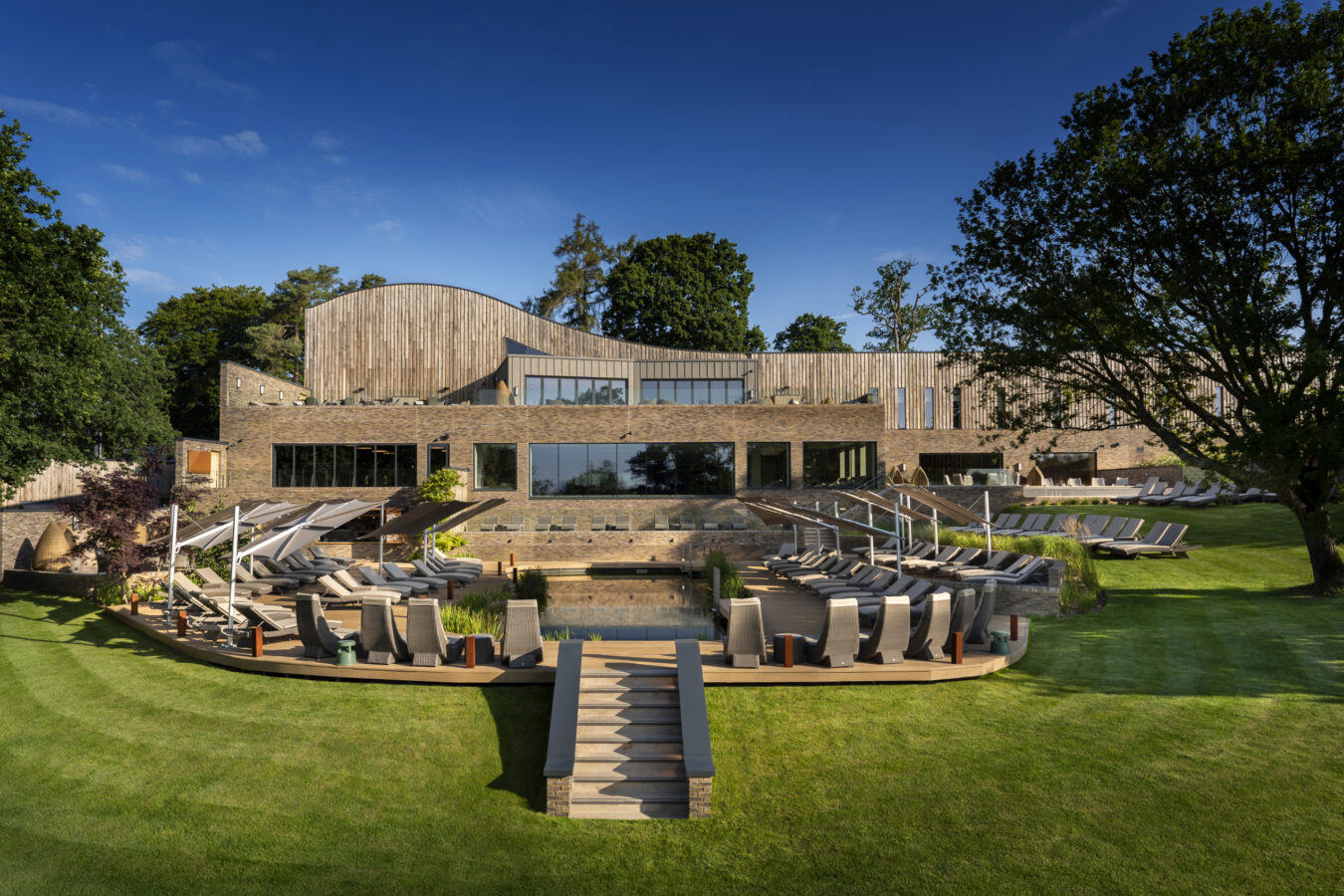 Our mixed group of seven – three solo women, including me, and two couples – gathers at the holistic studio in South Lodge's impressive spa around 10.30am. The 44.000ft spa, constructed in 2019, is clad in strops of wood, and features an undulating, grass-covered roof, to better blend in with the grounds. After a tea or coffee, we head in to each take our place by a yoga mat, while Helena introduces how the day will run. It transpires that everyone is a novice to both qi gong and forest bathing, but Helena reassures us that nothing will be difficult, either in terms of movement, or to understand.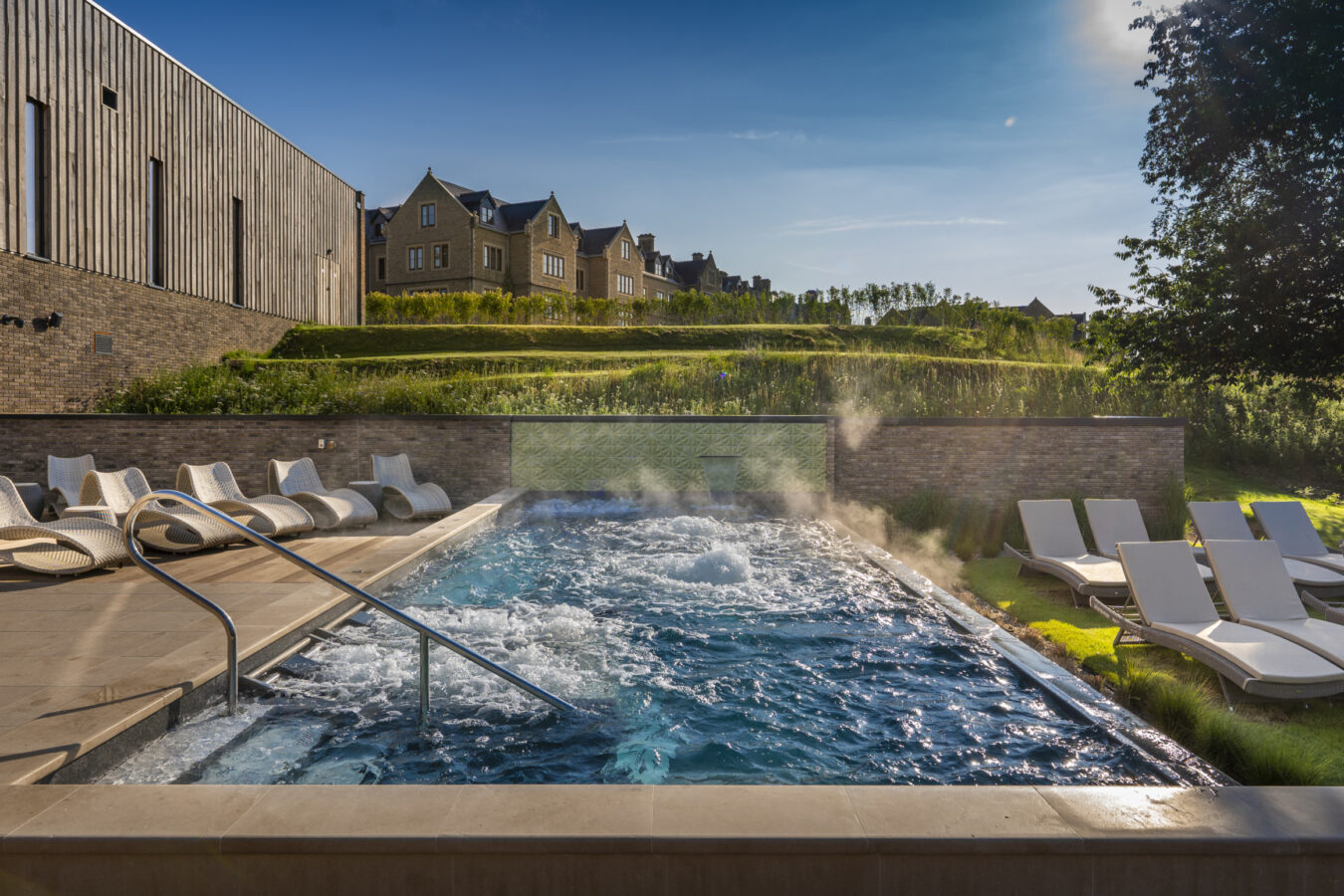 She starts the class by reassuring us that there is nothing to achieve from this session, or the day as a whole; there are no goals, and therefore no pressure. It's about achieving serenity, being calm, listening to your breathing, and listening to your body. Qi gong is a traditional Chinese practice, and technically a martial art. Qi means 'energy', gong, 'to cultivate', so the session is about cultivating energy in the body, and over the next two hours, Helena guides us through a series of slow, deliberate movements. It's effectively a series of meditative stretches, and helps reposition your muscles. It's surprisingly invigorating and afterwards I do feel like my muscles have been worked, and my heart rate raised a couple of times.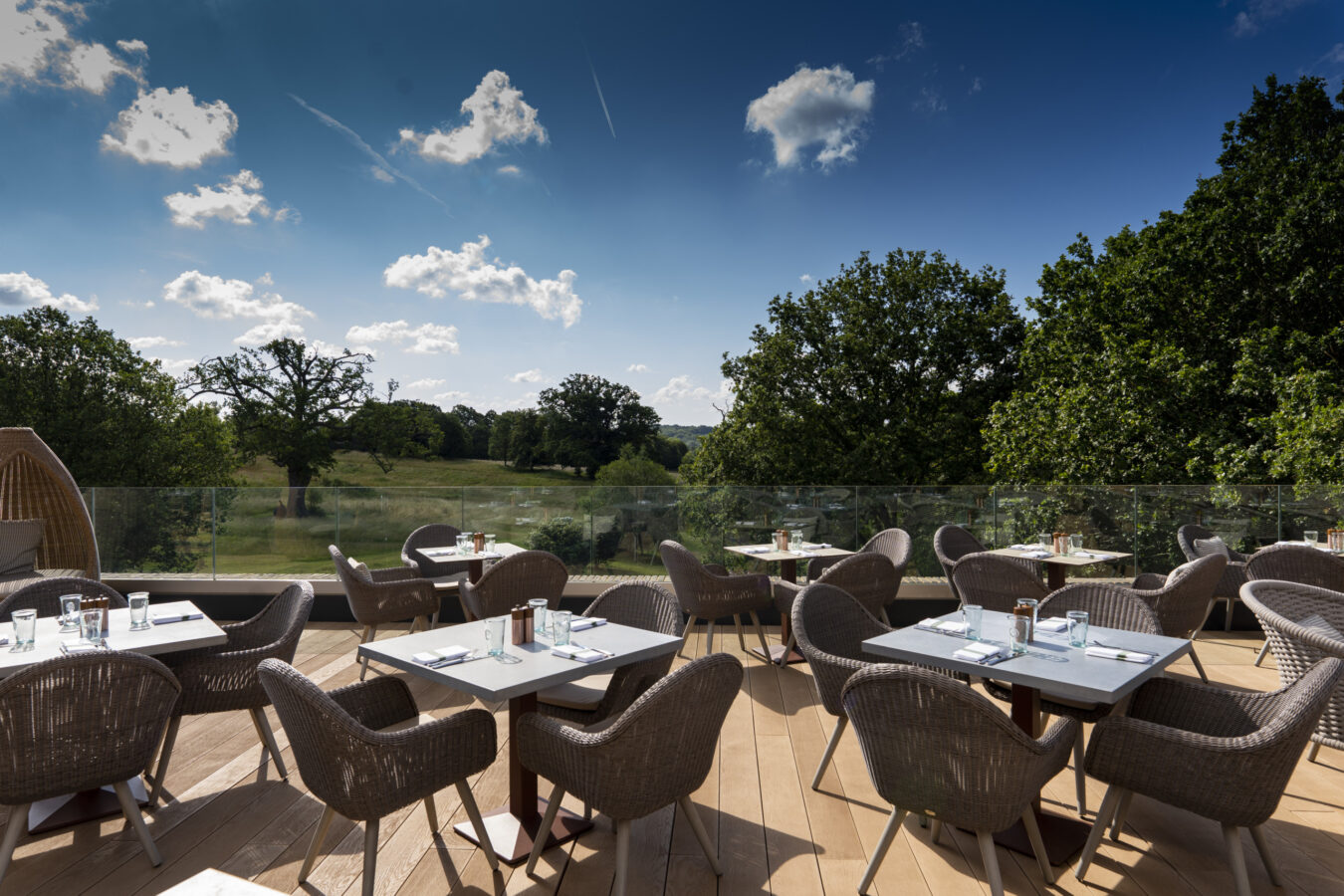 Lunch in the spa's light, airy restaurant, Botanica, is tasty and nourishing, setting us up for our wander into the woods. Before we lose ourselves among the towering pines, Helena sets some intentions for us, encouraging us to interact with Mother Nature and ask her for what we feel we need, or thank her for what she gives us. She recommends we enter with a child's spirit of playfulness and curiosity, and focus on all our senses.
It sounds simple, but it's incredibly effective. We all walk several feet apart and I start tuning in to what's around me – the sounds of leaves crunching underfoot, the snapping of twigs, the melodic birdsong…I pay close attention to what I can see, zoning on in on furrry-looking, moss-covered branches, the curl of dried, brown ferns, the vibrancy of plucky yellow daffodils, the endless height of the trees, and the motion they make as the wind shakes their leaves.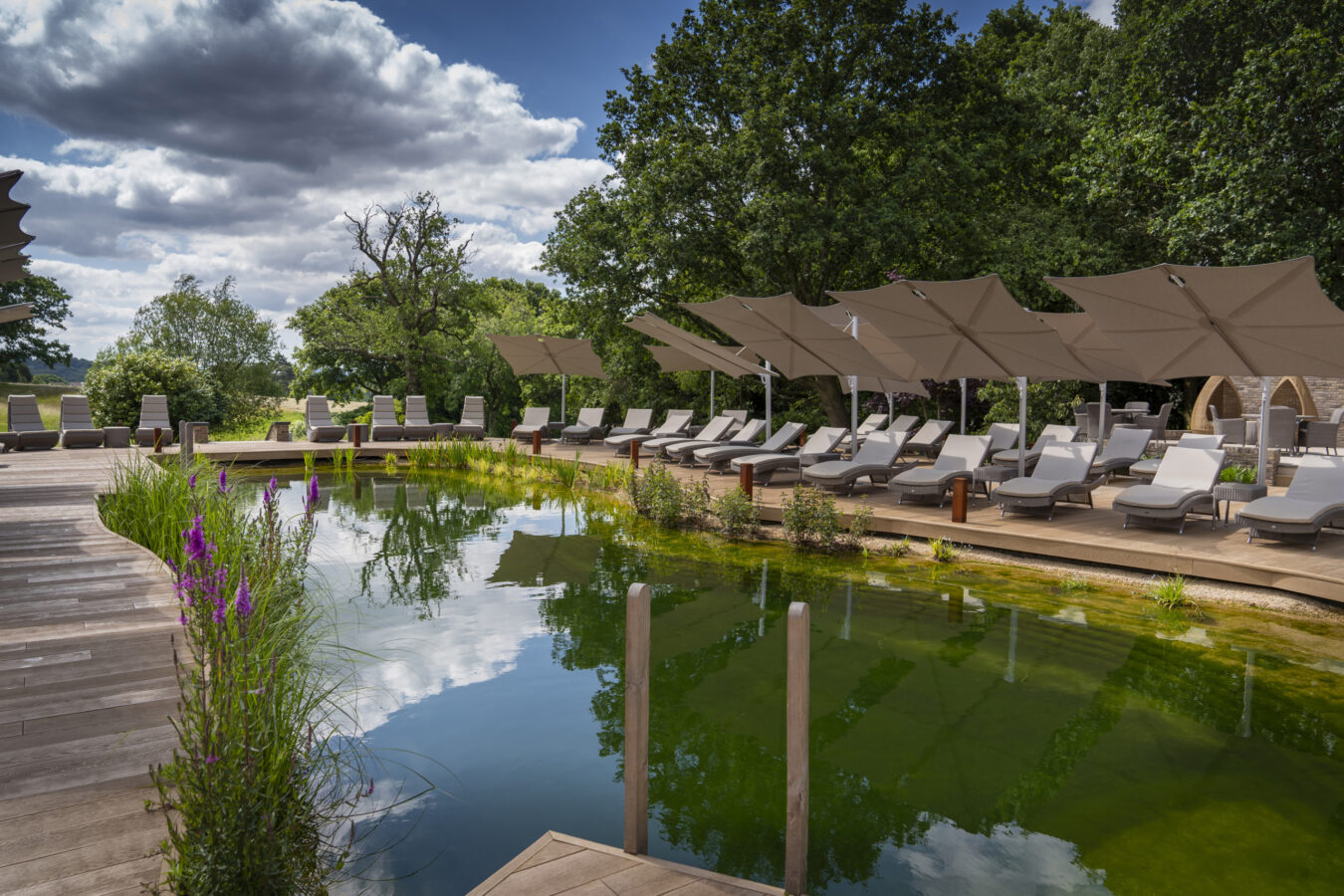 In a small clearing we set down yoga mats and lie on them as Helena takes us through a guided sensory meditation, encouraging us to be in the present – to notice the rich, loamy scent of the earth, the feel of the breeze on our faces, the sensation of dried pine needles to our touch. It's trance-like and soothing, and, as Helena explains how trees 'communicate' with each other via their roots, and that the sensation of soil can trigger our happy hormones, educational, too. On our way back towards the hotel, as we walk in peaceful silence; something beautiful happens – we're passed by a herd of deer. I exit the woods feeling more awake and alert to the small details around me, and all of us have smiles on our faces and rosy cheeks from the fresh air.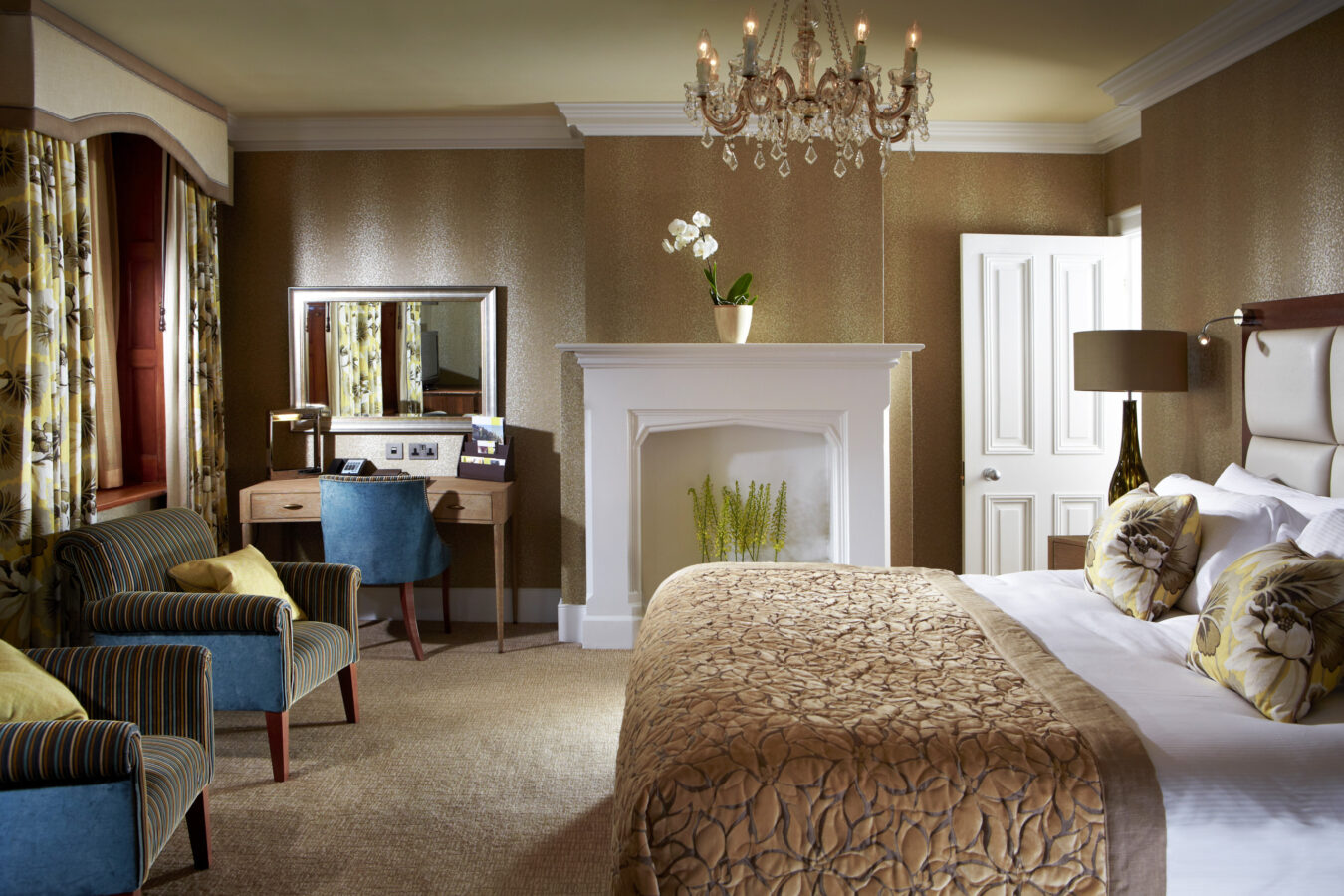 The package includes an overnight stay, in one of the 84 comfortable, well-appointed rooms all named after either local Sussex landmarks, gardens or wildlife. Mine, Beachy Head, looks out across the grounds, and before dinner I sink into the spacious bath. The 'do not disturb' sign is a small furry sheep, there's an iPad with info about the hotel and its facilities, and you can ask for a map of the grounds at reception. You also have continued spa access with the package – there's a state-of-the-art gym and spin studio, an indoor pool, outdoor hydrotherapy pool and wild swimming pool and a thermal suite. It's all guaranteed to ensure you leave feeling rested, relaxed and, yes, reinvigorated, with a new appreciation for nature.
The Nature Immersion Spa Experience starts from £599 for single occupancy on a b&b basis, including a lunch at Botanica and access to the spa until 2pm on day of departure. he next dates are 17-18 June and 21-22 October 2023.