Review – Gilpin Lake House & Spa, Windermere
The Lake District lays claim to many wonders – being the home of craggy fells, gleaming waters, England's highest mountain, Beatrix Potter, William Wordsworth, the UK's biggest red squirrel population and the best selection of spa hotels and Michelin starred restaurants in the north, for starters. Which makes it hard to stand out from the crowd. Not that the Gilpin Hotel and Spa has any concerns on that front. When you're privileged enough to review luxury travel in the name of 'work', it's shamefully easy to get a little blasé about places. Yet we were utterly blown away with quite how downright glorious of an experience our stay at this 21-acre estate near Lake Windermere was.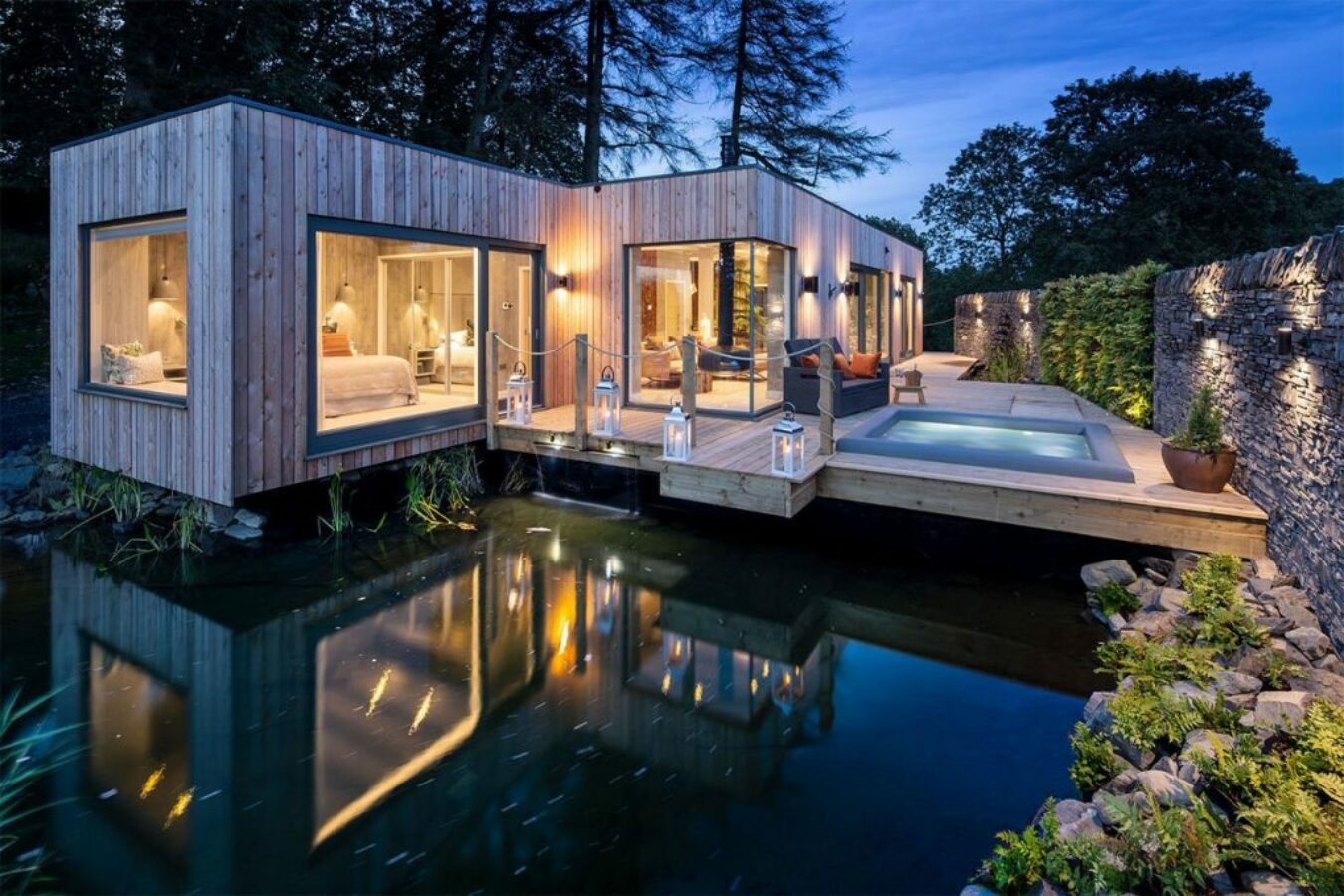 Yes, we're gushing. And you will be too. Let's start with the spa suites. Ours actually had its own treatment room, so we didn't even need to trouble ourselves with the mild exertion of padding down the corridor in a fluffy robe and hotel slippers. Not only that, we had our own state-of-the-art massage chair (my husband sat in it for hours with his morning coffee, and declared it every bit as good as the real thing) and a personal sauna and steam room. The living area was bigger than most flats we've lived in, with a bar, kitchen, dining area, cinematic TV, exceedingly comfy, exceedingly stylish sofas and decor, and a hop and a skip to the double rainmaker shower and the enormous circular stone bath that could fit at least six people no bother. The bedroom overlooked our own mini lake (who needs Windermere?), fields of the Gilpin's alpacas and the distant fells. Oh, and then there was the hot tub, to be lounged around in with tummies full of the most unbelievable food, late at night, staring at the stars.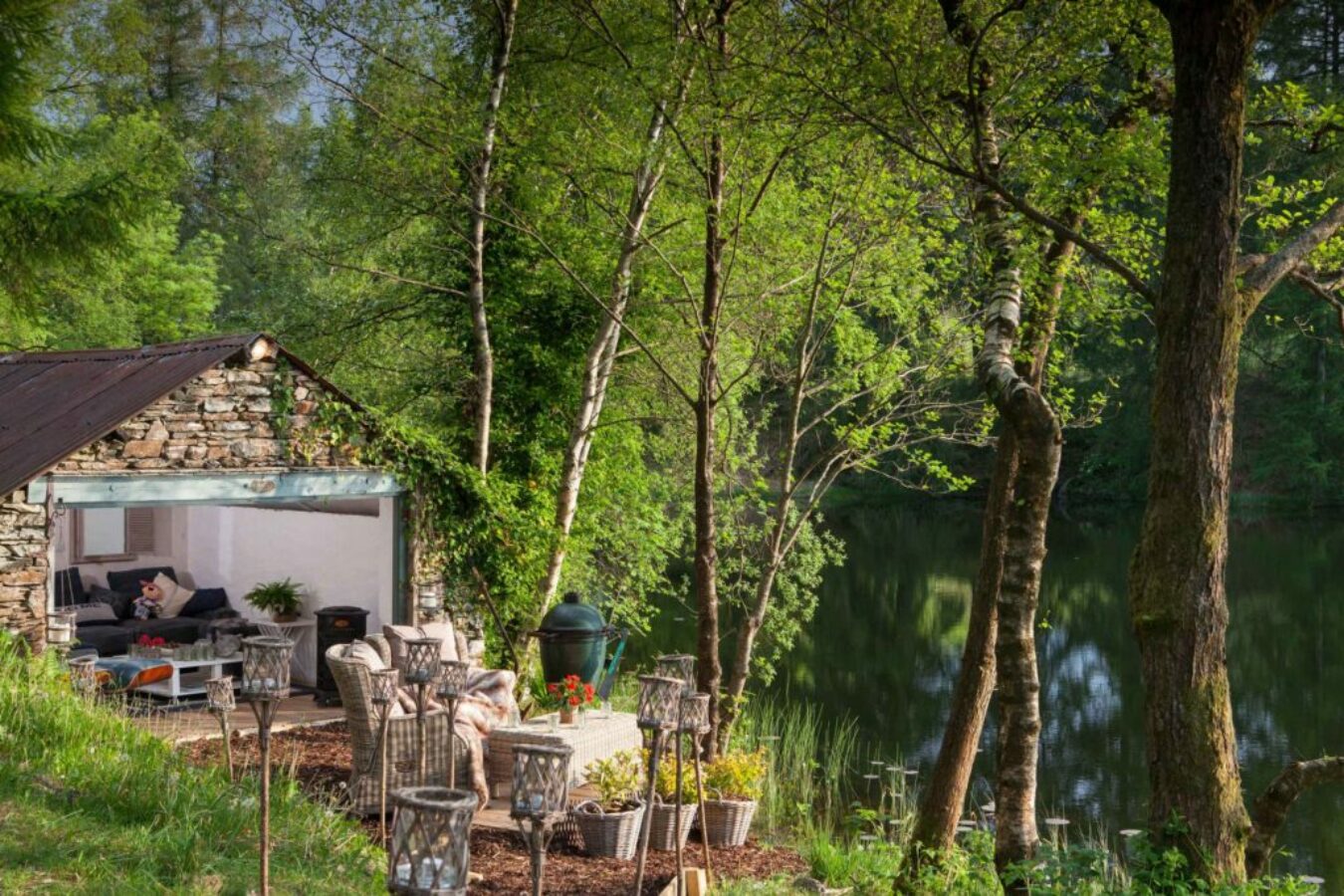 Ah, yes, the food. We could happily have never left the lodge for two days, but when there's a 7-course Michelin-starred tasting menu to be marvelled at, you get your gladrags on and you get down there. This magnificent dining experience was the work of executive chef Hrishikesh Desai (who announced he was leaving the Gilpin in late December to be replaced by Ollie Bridgwater from Heston Blumenthal's Fat Duck). From the most unbelievable bread with churned butter and smoked sea salt to a croustade of Cumbrian beef tartare with smoked potato foam, to semi dehydrated Isle of Wight tomatoes with almond cream, green gazpacho and tomato sorbet, and poached lobster tail with a South Indian Sambar sauce (phew), it was all sublime. Oh and did we mention the pear and galangal compote with almond frangipane and vanilla meringue for pudding? Or the wine traversing the globe, from a Mosel Riesling to a Californian Muscat, to rosés hailing from Sussex to Lebanon?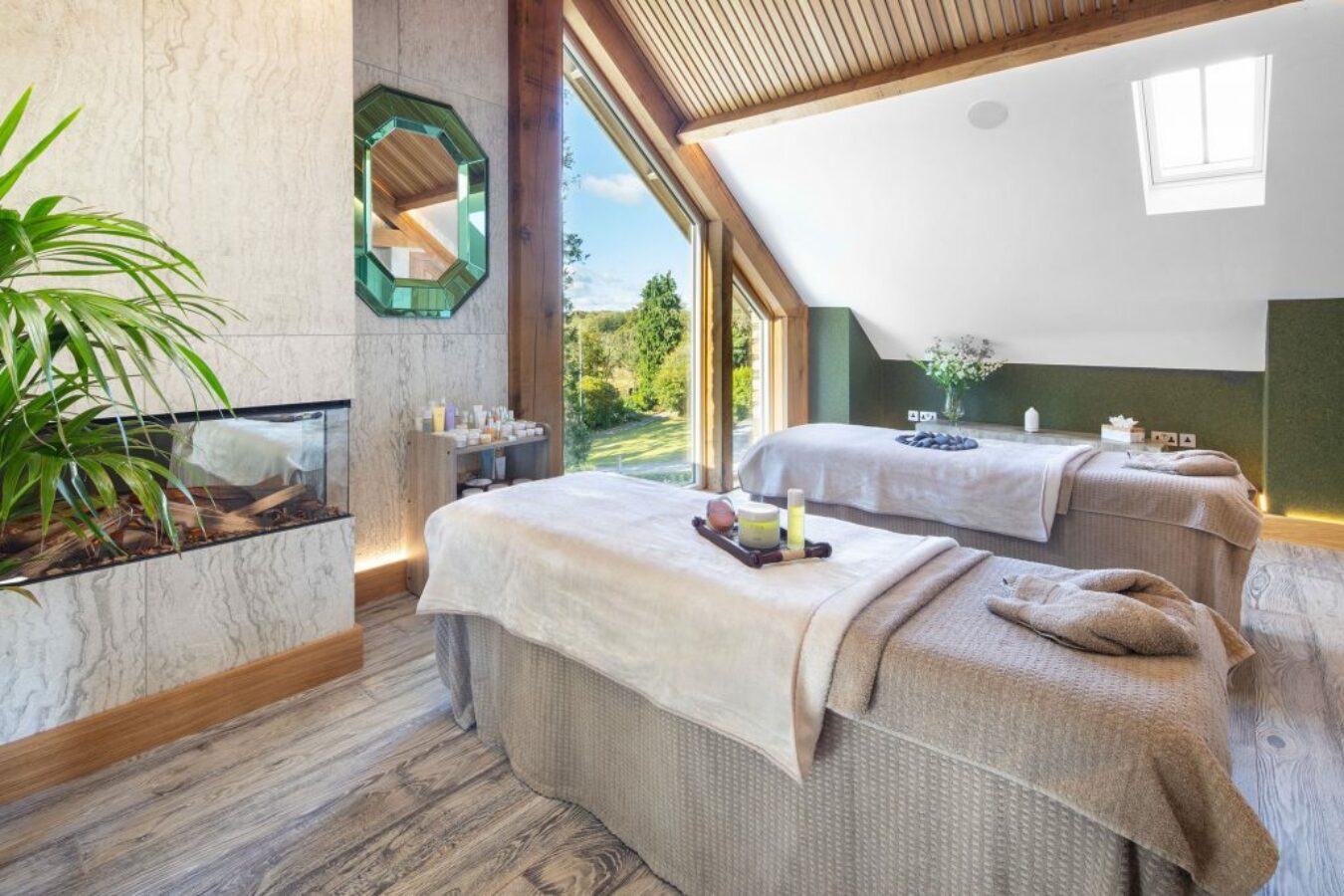 The next morning after a hearty breakfast, delivered to the room (because we really needed more food…), came the treatments. An Espa Indian head massage for the husband, including a back, neck, shoulder and facial massage, plus pressure point and lymph drainage. A full body aromatherapy massage using lavender and chamomile oils from Pure Lakes, local natural homemade beauty products, for me. Being in peak rambling territory, Gilpin also offers a Walker's Ritual treatment to relax and soothe achy legs and feet, with Pure Lakes rosemary, basil and tea tree oils. There are also OPI mani and pedis, ESPA facials, prenatal treatments and hot stone revivers on the menu.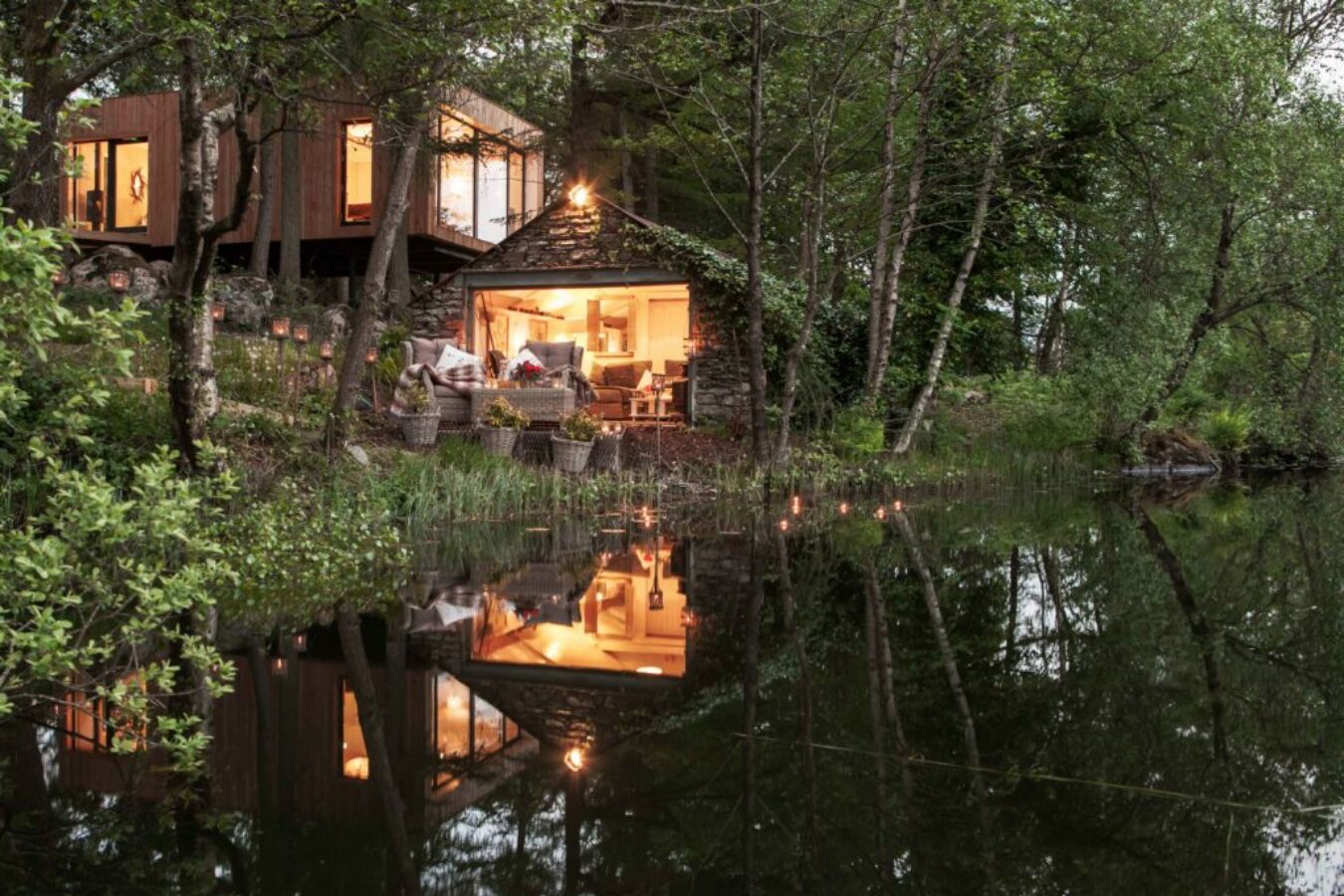 Gilpin has a beautiful new spa facility for those who don't have treatment tables en suite, and they offer guests free access to the fitness facilities at nearby Troutbeck Bridge. There are 30 bedrooms, many of them suites or lodges (22 with their own hot tub), and the 6-bedroomed Gilpin Lake House, which can be hired out in its entirety for a private luxury break, or even a wedding. The Lake House has its own, new restaurant, and another less formal choice is Gilpin Spice, serving Asian tapas, with inspo from the cuisines of Malaysia, the Philippines, Thailand, Japan, China and the Indian subcontinent. And if all that eating proves too strenuous, they'll chauffeur you back to your lodge post feast.
There's special and there's once-in-a-blue-moon, off-the-scale, unforgettable special. That, spa lovers, is the Gilpin.
Review by Lara Kilner