Review – Palazzo Fiuggi – We Check In to the New Multi-Million Pound Italian Spa Retreat
Following a £26 million renovation, Palazzo Fiuggi is being hailed as one of Italy's leading wellness retreats. Spa guru Jo Foley investigates…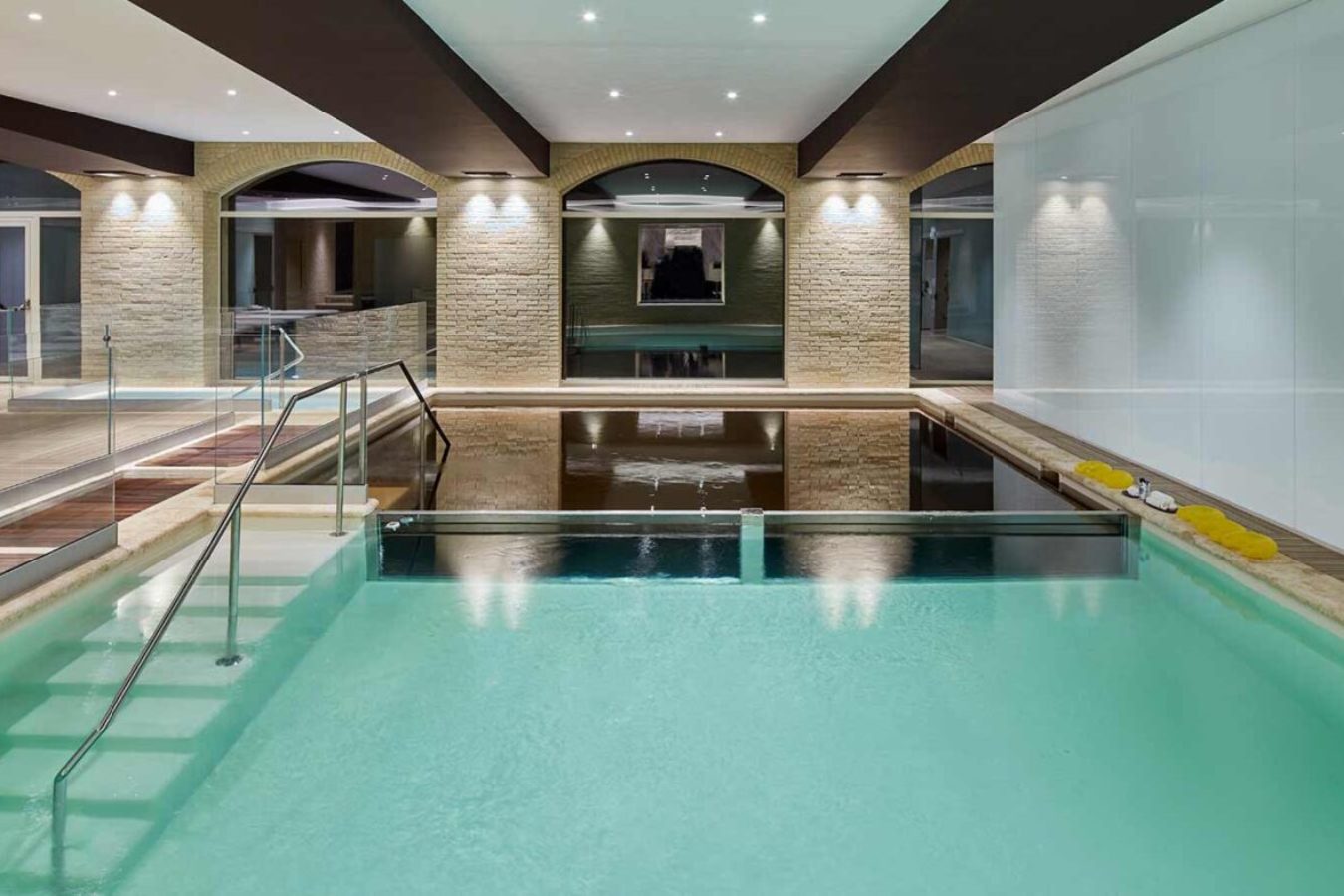 Italy is literally awash with spas…and spa towns, which mean that its history of healing waters and springs is as old as the hills from which those springs burst.
From the northern slopes of the Dolomites through to the mineral-rich veins of the Apennines which provide the backbone of the nation, curative springs and muds flow, bringing their restorative properties to the sick, the ill, the tired and the needy.
And around these magic mountain gifts are some of the prettiest spa towns in Europe. One such place is Fiuggi, a medieval watering hole nestled cosily in the Ernici mountain range, mid-way between Naples and Rome.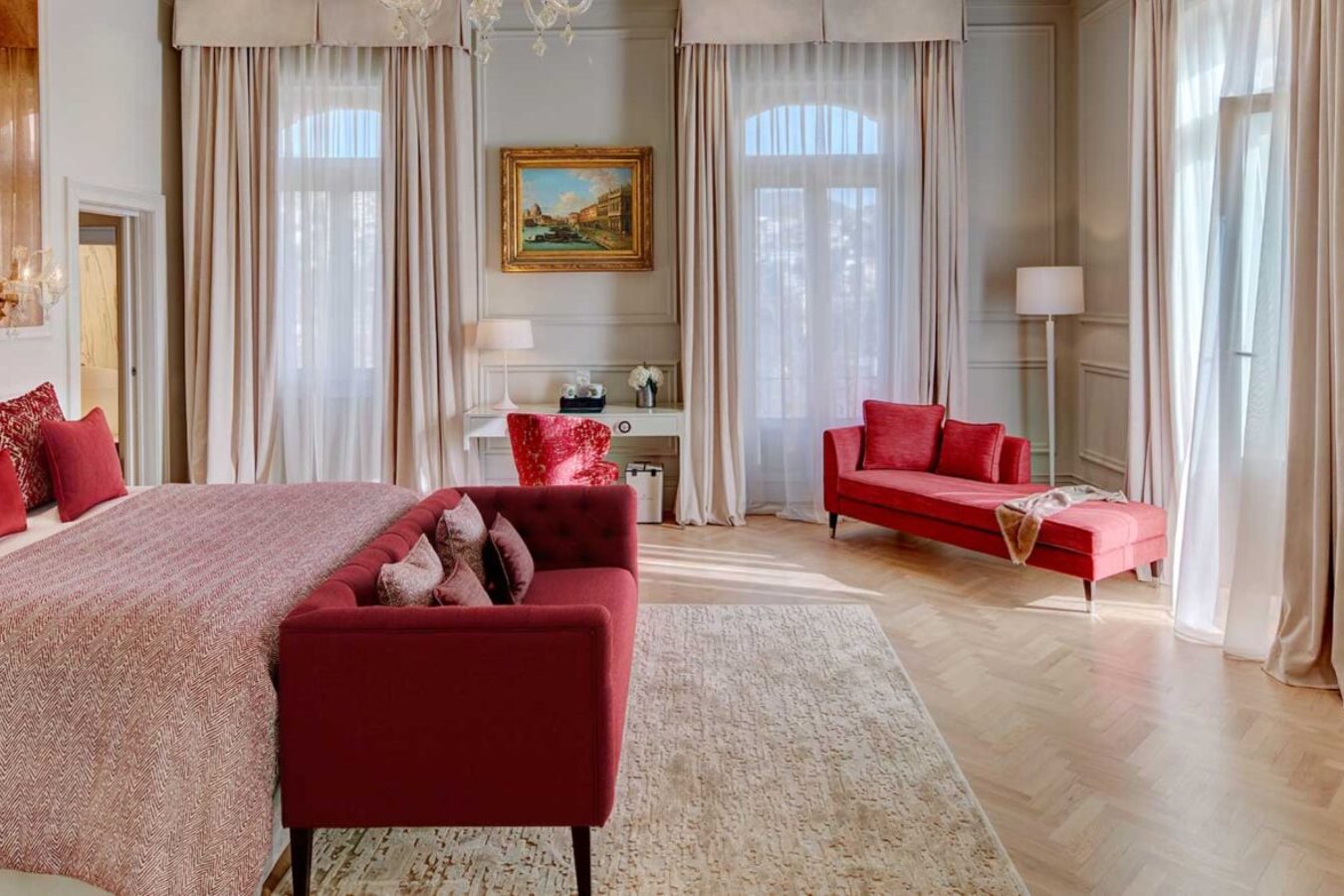 They say that Michelangelo came to Fiuggi to take the waters. Without a doubt, many popes, both before and after him, have visited these beneficial springs. They came to find relief for digestive and renal problems as well as respite from gout and to balance out of kilter immune systems.
Visitors still flock – these days in their thousands – to the vast mushroom-shaped complex of the public spa at Fonte Bonifacio in the centre of town in pursuit of the curative waters. This main spring is situated amid formal gardens in the lower, newer, part of town, which is also where you'll find most of the shops, cafes and traffic.
High above, looking down upon the modern centre from the mountain heights, is the older, prettier Fiuggi Alta, an old town of narrow streets, ancient walls, charming piazzas and historic church. Between the two, in the centre of an elegant park surrounded by woodlands of chestnut and pine stands a glorious Belle Epoque edifice – Palazzo Fuiggi.
It opened in 1913 and has, over the years, hosted presidents and kings, ambassadors and artists who have come for fun and refreshment as well as enjoying the waters. During the Second World War it gave refuge as a Red Cross Centre and then the Allied Headquarters…but now after a £26 million renovation it has emerged as one of the most luxurious spa and wellness retreats in Europe.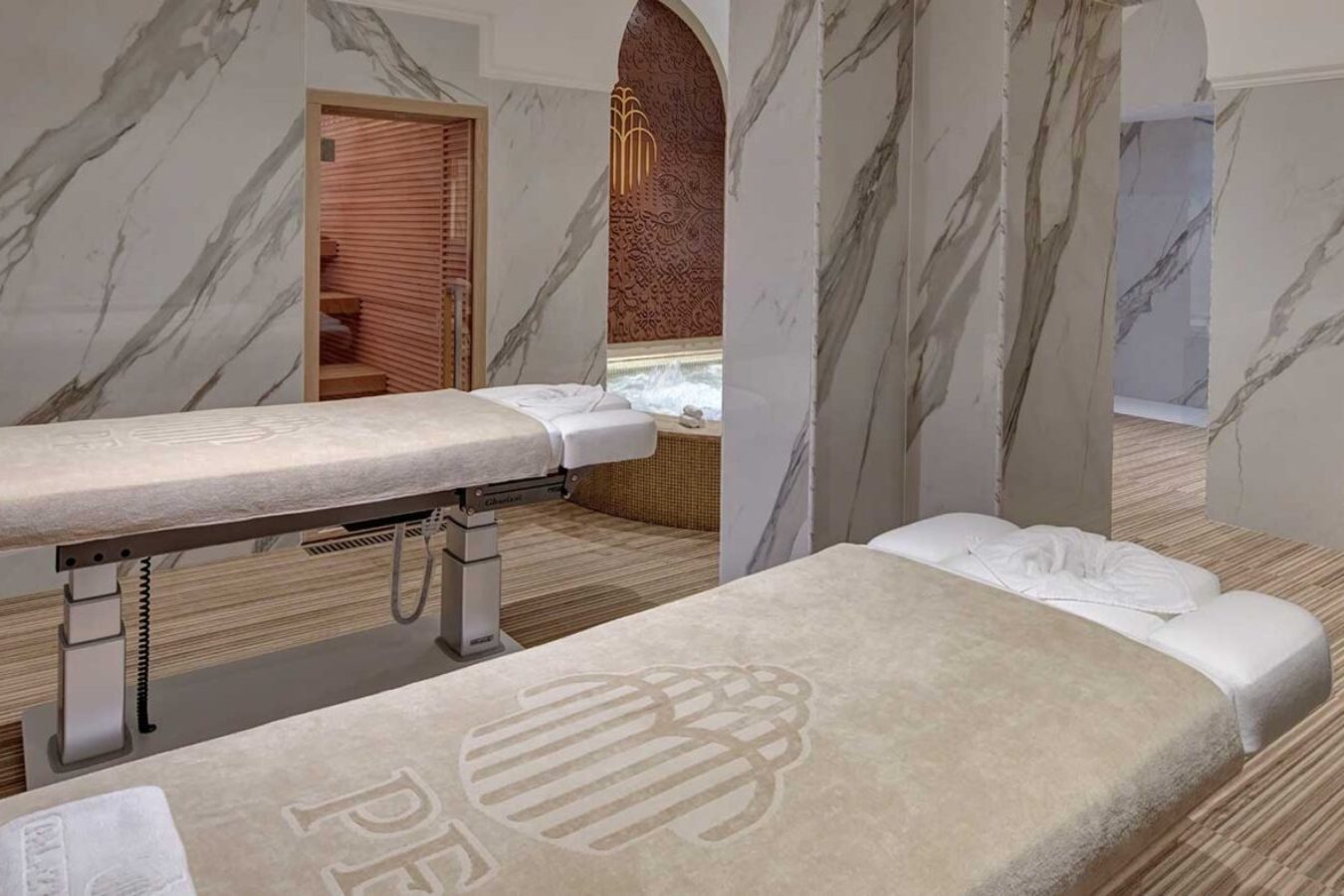 The grand old lady has morphed into a most modern integrative wellness centre offering a series of programmes to deal with everything from weightloss to a complete lifestyle rethink alongside possibly the best food on offer at any European spa. Forget everything you have ever experienced or heard about food in spaspeak, for Palazzo Fuiggi has broken through the rule book with gourmet food which still allows you to lose weight.
Just imagine three meals a day consisting of three and four courses and the pounds still disappear by simply eating and enjoying the stuff. But it's not any old calorie controlled delights, this is Food Line, developed by Rome's three-Michelin star chef, Heinz Beck and Professor David della Morte Canosci, a specialist in ageing diseases and neurology. Together they have produced some 1600 recipes using foods known for their anti-inflammatory, antioxidant and anti-ageing properties. And yet pasta, breads and puddings are all allowed, although coffee and alcohol are not.
Better still a Heinz Beck cookery School is planned for later in the year.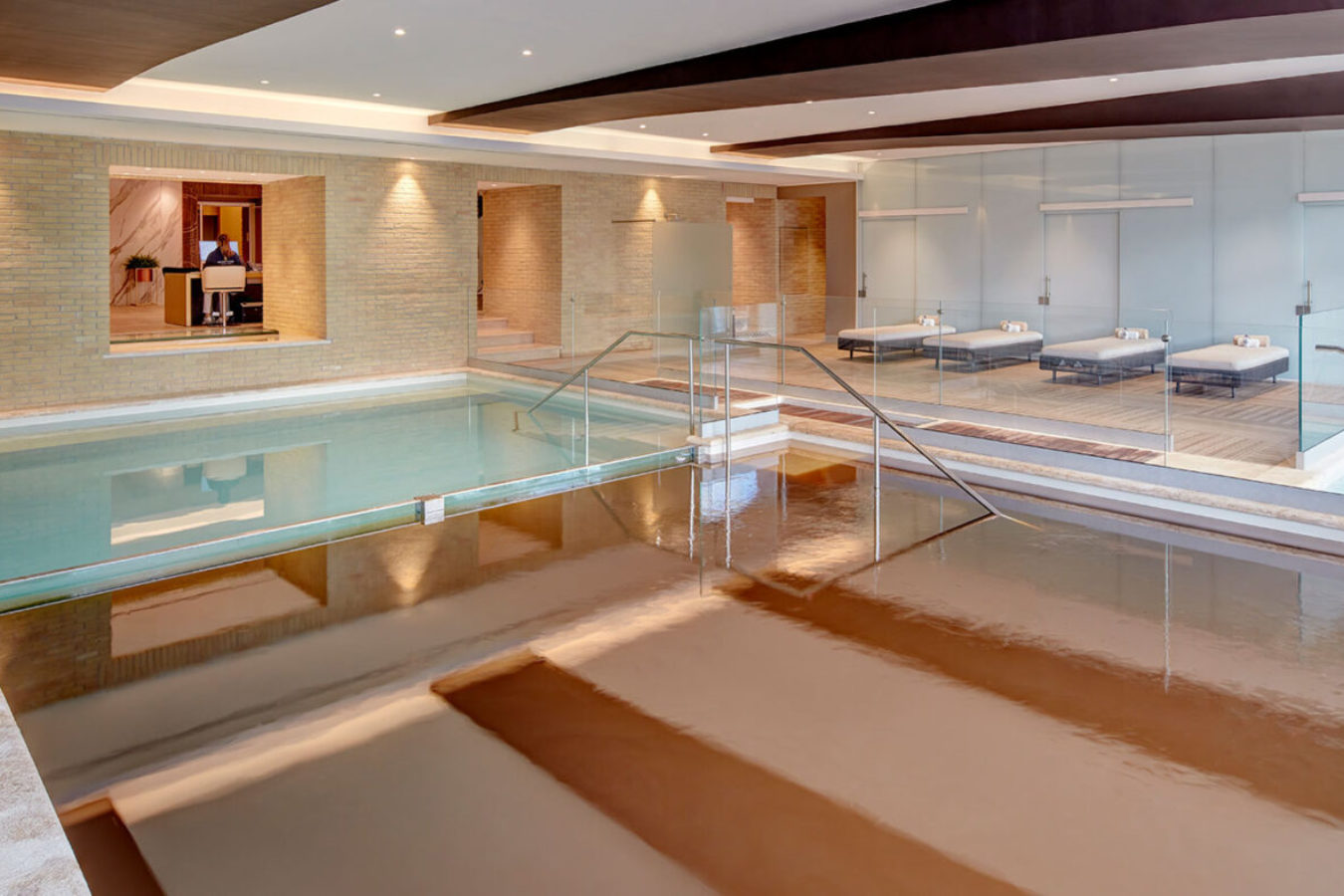 In the meantime there is all that water to drink, exercise in, be massaged by and simply relax in. And while there is a vast Olympic size swimming pool, which can be accessed from the huge indoor version, there is also another pool in the Roman spa while the three-part Hydro Cure with mud and blitz-type shower is not to be missed.
Something a little more relaxing uses sound and light therapy, while for those with aching joints and sleepless nights there is no better therapy than a serious float in the high saline and magnesium density pool. Ignore the fact that it looks like a pool of dirty water, what it does for the body is almost magical and is a true gift from the Palazzo's sister spa at Sardinia's Forte Village, where it was first introduced and where it became a firm favourite and absolute necessity to a host of injured and damaged sports stars.
In the midst of all this water therapy there is a wide choice of massage, plus a number of face and body rituals, hammam and chakra treatments alongside sound and crystal therapies.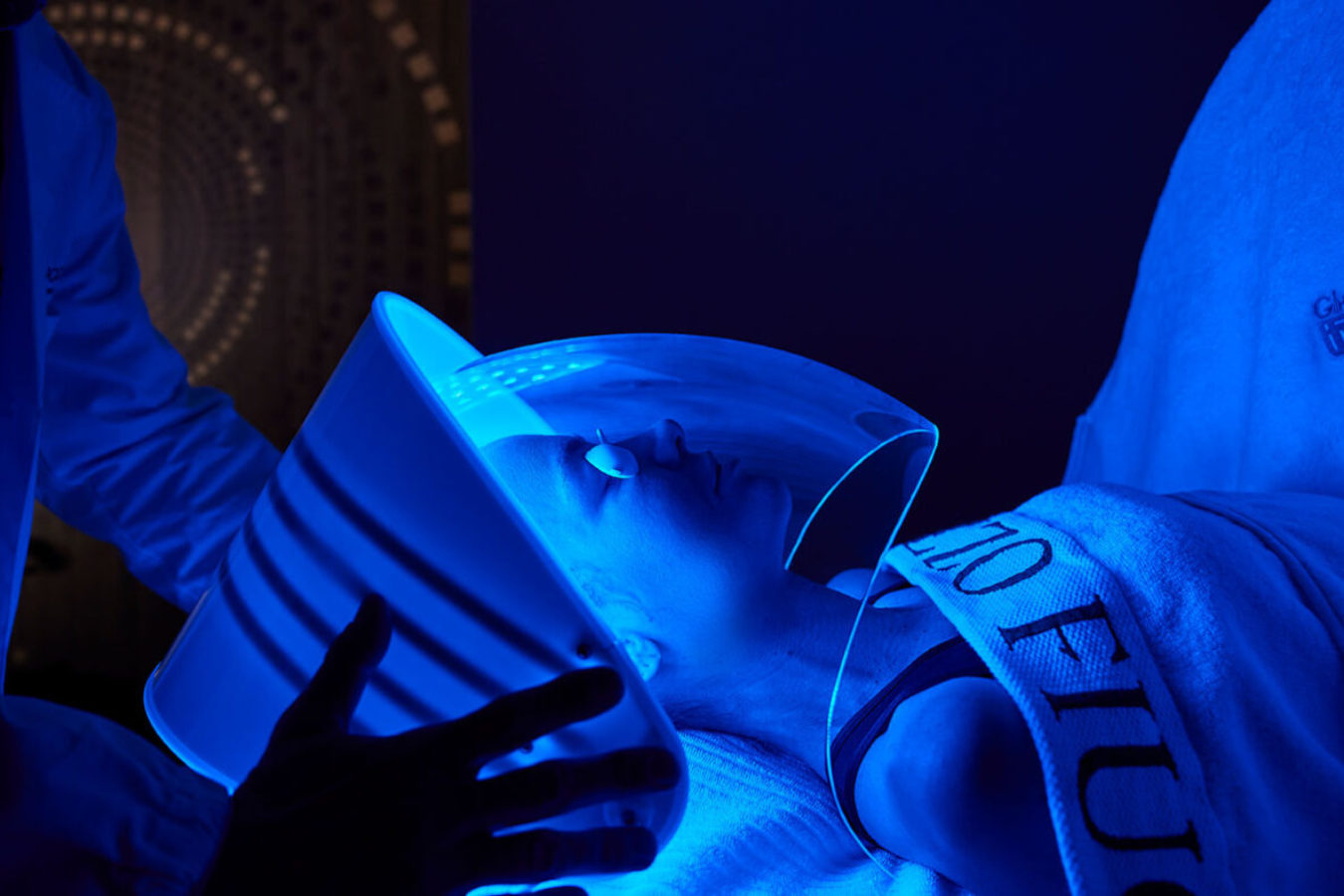 And when you are feeling energised and looking for more activity there are yoga and Pilates studios as well as the most glamorous fitness studio in all of Italy. Located in the former ballroom it has high stuccoed ceilings and vast windows overlooking the surrounding hills and countryside.
Equipped with every piece of body perfecting, toning and firming fitness aid known to man or woman, including Icaros, the state of art virtual reality system which gives your brain a bit of a work-out too. All of this is overseen by the amazing Armando Vinci, a former fitness supremo at Lazio football club and a postural specialist. There are few bodies he cannot align.
But don't forget the great outdoors, not just the Palazzo's own vast parkland but there are wonderful hiking and cycling treks (bicycles and maps provided) to enjoy, while a walk to the old village which gives magnificent views of the area is a terrific workout all on its own.
Better still on return you can soak your aching muscles in the vast outdoor hot-tub while you dream of the four course meal that awaits you.