One&Only Reethi Rah – Amanda Byram Checks In to Paradise
Rumour has it that when Jean Michel Gathy was commissioned to shape the architecture of One&Only Reethi Rah, he said he wanted each guest to "feel like a king". I'm happy to say that he failed… spectacularly… because from the moment we set foot on the island we felt like a god and goddess. In other words, we were in Heaven. A cynic might dismiss this as hollow hyperbole, but I would challenge anyone to visit One & Only Reethi Rah and not feel as though they had transcended to a higher plane.
Overview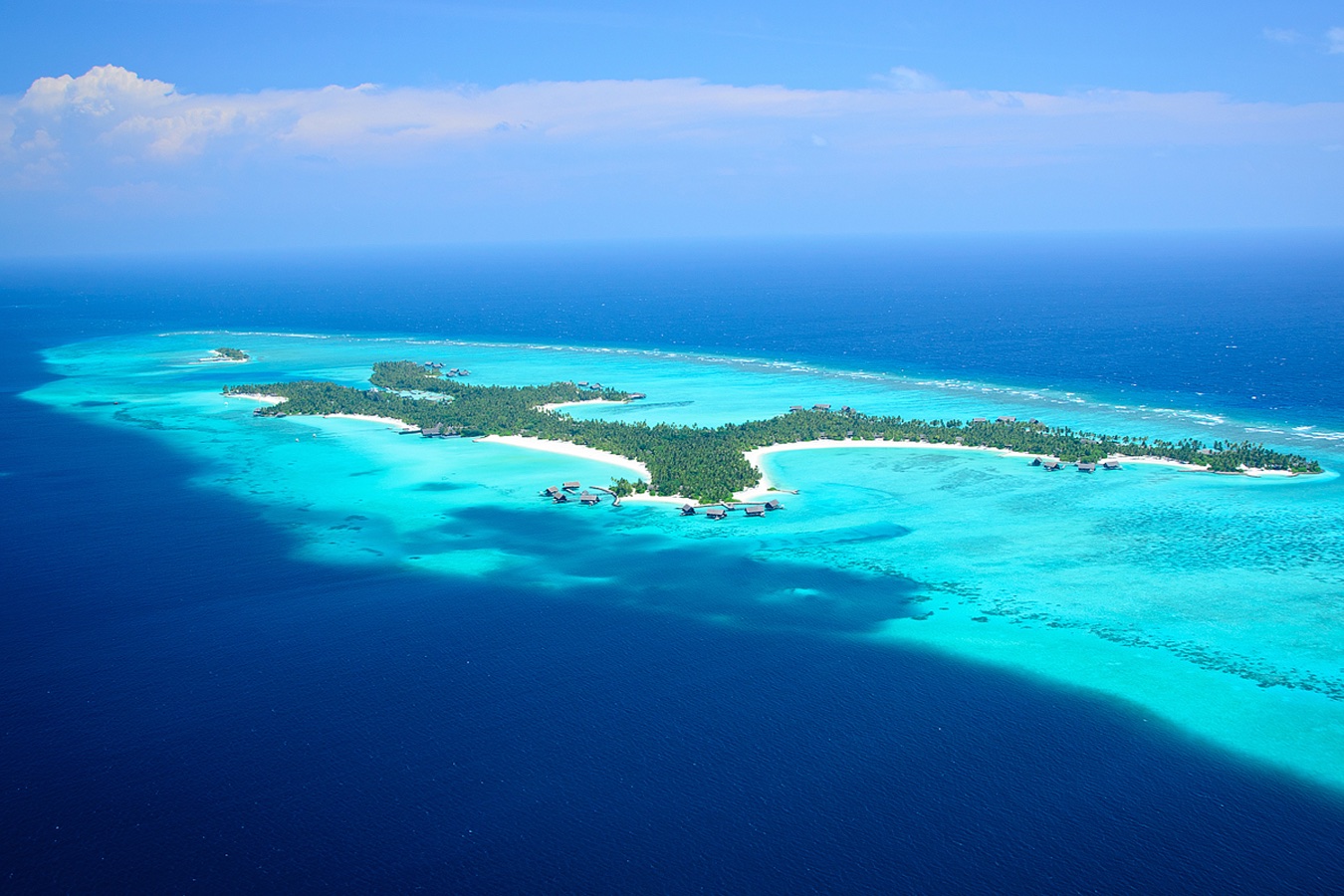 Even from the moment we touched down, I was aware that something very special was about to happen, not least because we were greeted by a band of merry men who promptly swooped in and ushered us on to a luxury private yacht with seasoned precision. Feeling like Jay Z and Beyoncé, we kicked back and pressed the start button on our Honeymoon. If first impressions were anything to go by, our marriage was off to a perfect start!
If you are brave enough to give yourself the title 'One and Only', it's safe to say that you had better know your stuff, because customer expectations are bound to be pretty gargantuan. In a country where Island resorts are its primary income, there is going to be a lot of competition to be the best. And by heck do One&Only Reethi Rah put up a darn good fistfight.
We arrived to warm and welcoming faces before meandering down the tiny, sandy "roads" towards our beach villa in a golf buggy – cars have no business in island life. Along the way, our personal concierge, Gizem, told us that staff outnumber guests by a ratio of more than 3 to 1, although you would never know, as the level of privacy made us feel like we were on a deserted paradise. When they were visible, staff pirouetted around us with balletic precision noting our requests and making them happen without ever breaking a sweat in the 30+ degree heat.
So what is it about One&Only Reethi Rah that makes it an experience that stands out even for those who have been fortunate enough to enjoy luxury travel in the past? Well, I suppose it is the result of an overall vision to create paradise and then sheer determination to never lose it.
The Spa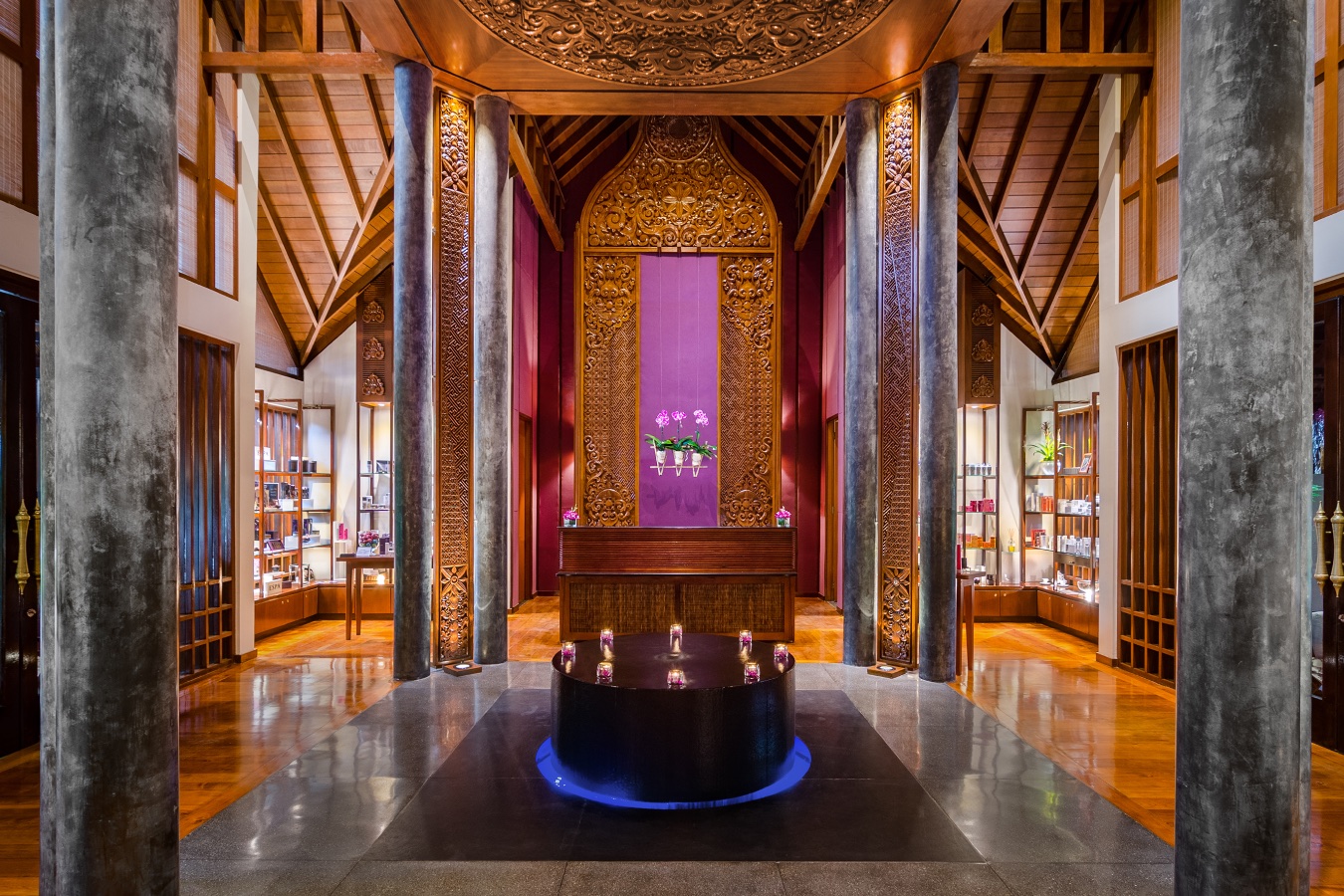 Intricate carvings in wood and exquisite decor adorn the reception of the One&Only SPA. It is a haven of serenity and set amongst a beautiful expanse of manicured trees and grass leading to the ocean. You can practically feel your shoulders un-hunch and your mind letting go. There are chill-out huts, a chi room, overwater treatment rooms, massive his and hers steam and sauna rooms with floor to ceiling windows overlooking a courtyard. It's hard not to relax in a place where treatment rooms go by the names Devotion, Romance, Wisdom, Healing and Vitality….
So what is it about One&Only Reethi Rah that makes it an experience that stands out even for those who have been fortunate enough to enjoy luxury travel in the past? Well, I suppose it is the result of an overall vision to create paradise and then sheer determination to never lose it.
The Treatment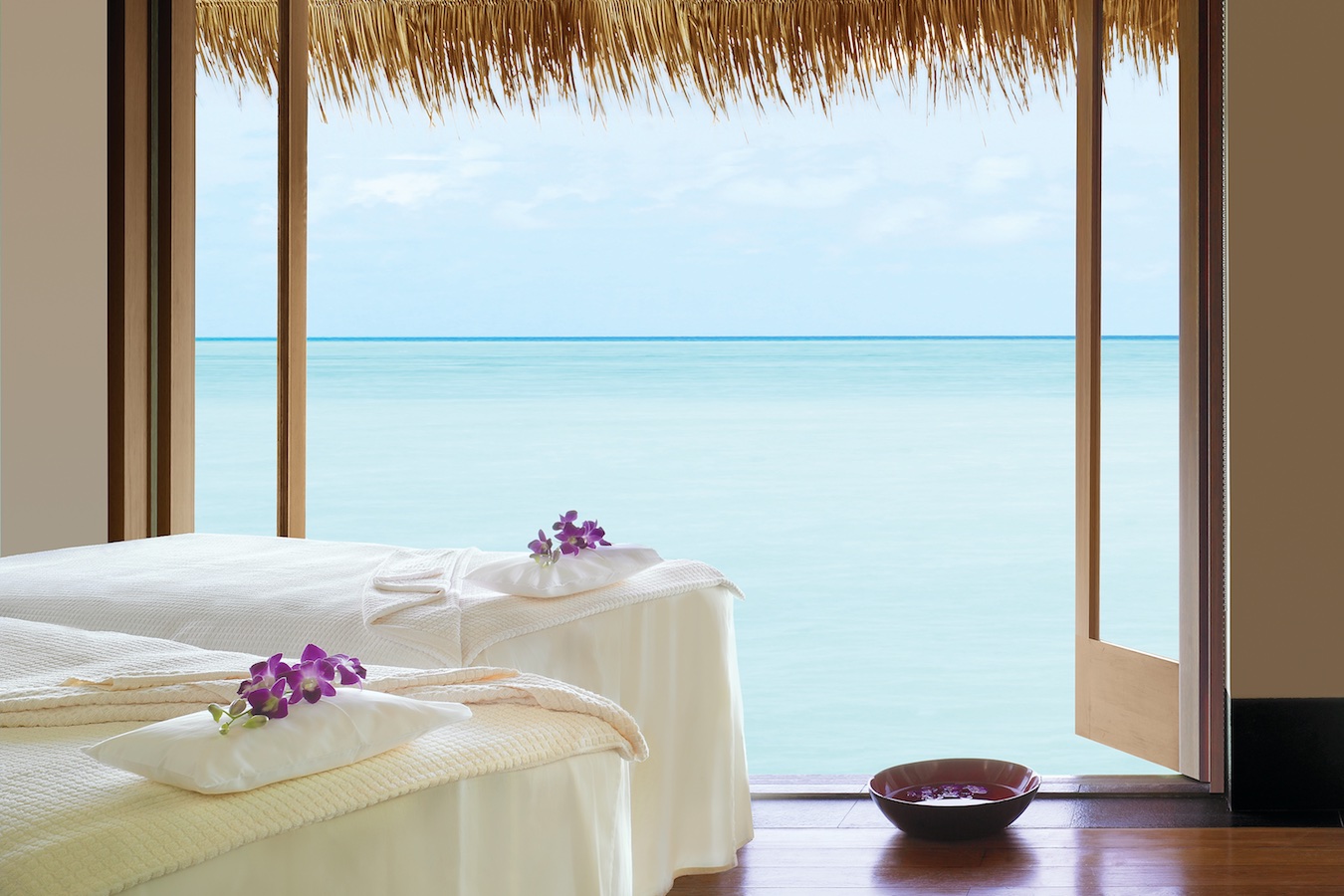 Once in a Blue Moon – A two-hour experience for couples, starts by being guided to the romantic, private and secluded treatment area specially set up on the beach. Once there a hand ritual with sea salt and rose petals begins.
Side by Side – A 90-minute aromatherapy body massage will be performed and followed by a tea ceremony.
Finally, back to your villa where you will enjoy a signature bath, a glass of champagne and a plate of exotic fruits. True Romance!
Other treatments include One&Only Essence of Reethi Rah, One&Only in Harmony, Ultimate Lifting, Firming & Toning Facial feat. NuFACE®, Hoona Herbal Massage.
To Stay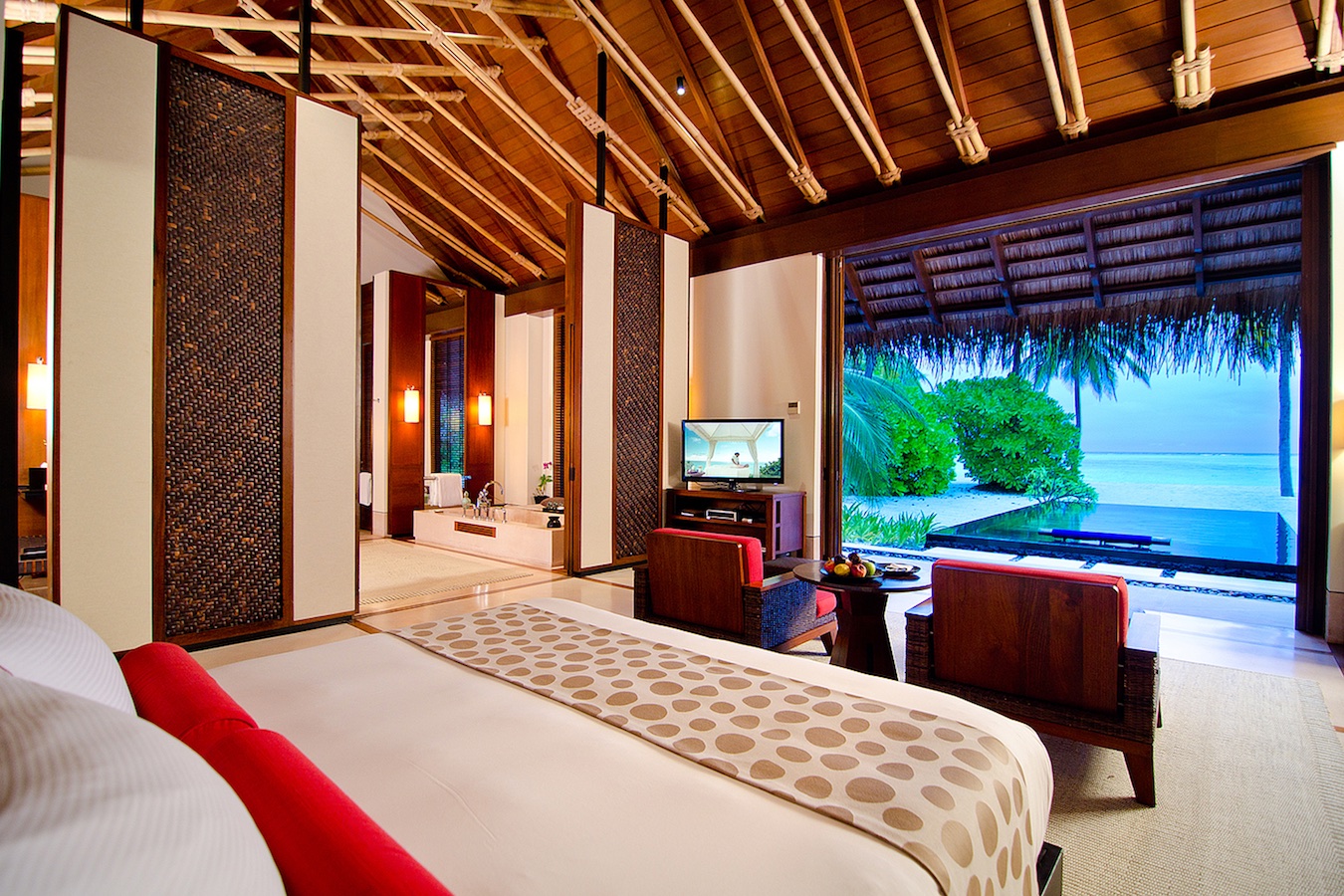 Of the 10 villa types on offer, we were assigned a beach villa with a pool. Let me get one thing straight, no matter where you end up laying your head, rest assured, it will be a den of luxury. Behind our large, wooden front gate, there was a distinct and blissful feeling of isolation. A secluded patch of beach to call our own, with two palm trees harbouring a hammock. This was more than a destination, it was a picture-perfect postcard.
Our digs for the next few days were a thatched cottage villa complete with high ceilings and beautiful Balinese-style decor. We were spoiled with an unpacking service, a pillow and essential oils menu, a bathroom with two massive sinks complete with his and hers soaps and wooden shutters everywhere (which stayed open during our stay, as I didn't want to miss one ounce of that view). Plus a second shower outdoors should you want to recreate a shampoo advert for fun (you know I did).
To Eat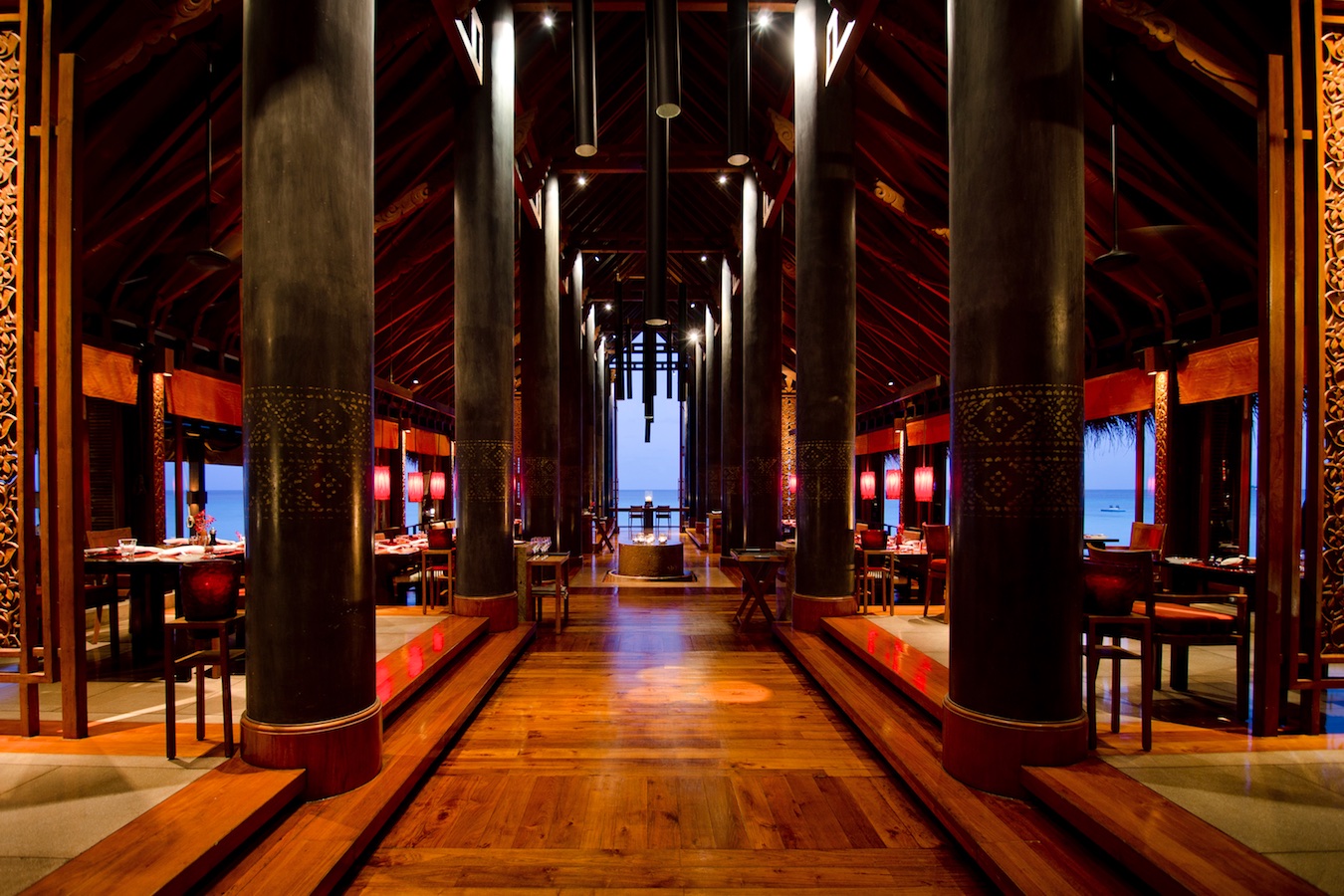 There are four main restaurants to tickle your taste buds. The main Reethi restaurant is beautifully constructed of high ceilings and carved wooden pillars and doors, serving contemporary Asian and Mediterranean fusion food. This is also where breakfast is served. Warning: come hungry. We are big breakfast buffet connoisseurs, and by golly, this is one to behold.
Another favourite for dinner is Tapasake that serves exquisite modern Japanese dishes with oodles of fish from the ocean that you are staring at from your dinner table.
Fandita – which means magical in the Maldivian language Dhivehi – is aptly named, with its Arabian Nights-inspired restaurant and bar with beautiful sunset views.
And the Chef's Garden also hosts a restaurant, which is a candlelit patch of the vegetable garden, designed with romance in mind.
Activities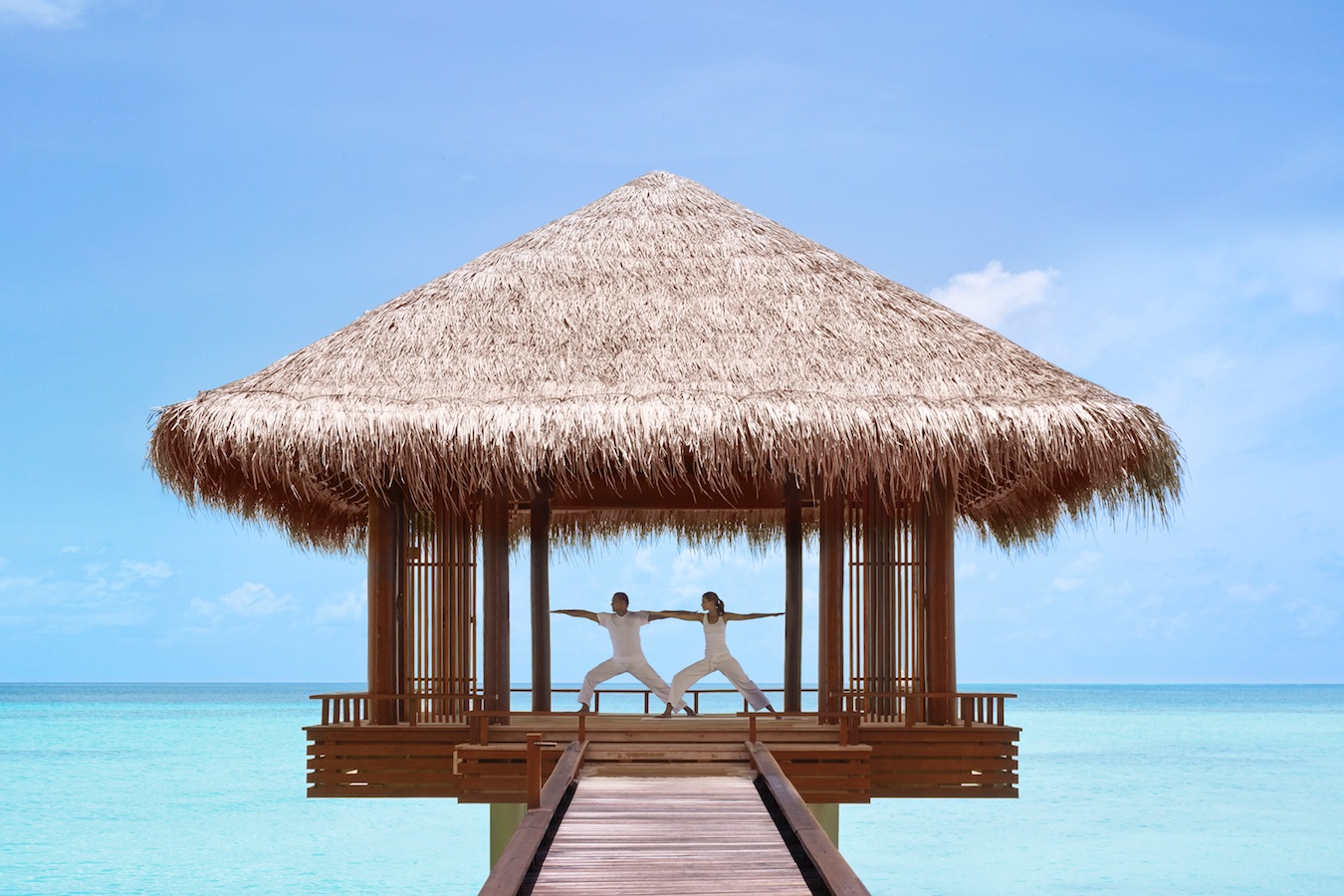 You'd be forgiven for never leaving your villa, but it would be a foolish tactic. The 24-hour golf buggy service will happily whisk you to any one of the fantastic amenities of which there are many.
For the sporty guests there is state of the art gym, with knowledgeable gym instructors who put me through my paces in an outdoor circuit Jessica Ennis would be proud of. There is a yoga pavilion where you can partake in aerial yoga – not for those afraid of heights, a full-size football pitch, a badminton court and tennis courts. There is also an art gallery, a Taylor Taylor hair salon, a mani-pedi salon, barbershop and a KIDS ONLY club – exclusive to the mini-mes. The beach club is alive all day with tunes pumping from the DJ's box.
A favourite pass time for us was to grab an afternoon ice cream straight from the club's ice cream bar, before swimming off the sugar rush out on the hotel's massive water trampoline. Big Kids Only Need Apply.
They take their sea excursions seriously at the Marine Concierge Centre where trips such as luxury yacht big game fishing, turtle adventures, sunrise handling fishing, reef snorkelling, sunset and dolphin cruises, and shark safaris can be arranged on a whim.
Don't Miss
The buffet complete with a cold room in the centre. Enter at your peril, the food is exquisite.
Splash – The water sports centre offering fun and shenanigans in the Indian Ocean on banana boats, canoes, paddleboard, water-skiing and windsurfing.
The Maldives' only PADI National Geographic dive centre is also here at Reethi, and if you believe the local sharks are vegetarian, visit the country's best shark site close by. There is also an opportunity to plant coral with updates after you leave, making you wish you could live there and watch it grow.