Niyama Private Island Brings the Aesthetic Prowess of Beverly Hills to the Shores of the Maldives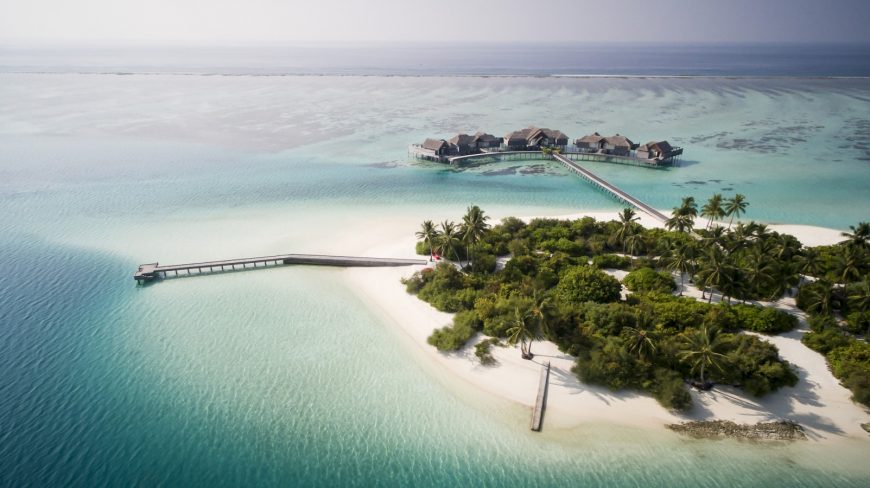 With only a couple of months left in the year, Niyama Private Islands is encouraging its beauty conscious guests to start their New Year beauty regime early. And in this case, the early bird catches the look. Niyama Private Islands is bringing the aesthetic prowess of Beverly Hills to the sun-kissed shores of the Maldives, making it the perfect place to invest in a well-deserved makeover. And with more than 15,000 km between the world's beauty and sunshine capitals, it's the most exclusive opportunity to revamp under the hands of the world's greatest beauty talent.
This Winter, Drift Spa by Niyama will host a series of visiting practitioners bringing the latest technology and industry know-how. Guests will have the opportunity to explore alternative healing and holistic beauty treatments by world-renowned practitioners. Experience 24-carat needle facials, auricular therapy, epigenetic testing for lifestyle and diet recommendations and personalised treatments that draw on reflexology, crystal and colour therapy to deeply relax.
First up is Dr David Alessi, who will be on-hand to plump and primp in an exclusive pop-up of the coveted Alessi Institute for Facial Plastic Surgery from Beverly Hills between 22 December 2017 – 2 January 2018. Dr David Alessi is the founder and medical director of the Alessi Institute for Facial Plastic Surgery. He is board certified by both The American Board of Facial Plastic & Reconstructive Surgery and The American Board of Otolaryngology – Head and Neck Surgery. Dr Alessi's experience, training, artistic hands and desire to help people feel their best has resulted in thousands of patients from all over the world choosing Alessi Institute for facial rejuvenation. He delivers the most natural-looking results through a variety of trademarked techniques and procedures that he personally developed to reduce scarring and recovery times for patients.
Secondly, from 27 December 2017 – 17 January 2018, guests can check in with Paulo Fernandes who will be bringing The Ten Steps for Perfect Health to Niyama straight from his Manhattan consultancy.  Paulo Fernandes is a Health Coach certified by the Institute of Integrative Nutrition of NYC, a specialist in Nutritional Microscopy and he is a Certified pH Miracle Center Coach. He is also a Raw Nutrition Coach certified by David Wolfe. He also studied for 3 years to become a Manual Lymphatic Massage specialist. Focusing on a holistic look at the combination of diet, hydration, detoxing and exercise, Paulo will introduce guests to the wonders of nutritional microscopy and an alkaline lifestyle.
To complete the makeover guests can also enjoy a hair blowout at Drift's The Salon by Pedro Sanchez, some Anne Semonin facial pampering and a Margaret Dabbs Supreme Manicure and Pedicure.