Luxury Resort Vila Vita Parc Launches Elite Fitness Retreats Hosted by Leading Wellness Gurus
The prestigious clifftop resort, VILA VITA Parc – located in the charming town of Porches in Portugal's beautiful Algarve – have enhanced their credentials for being Portugal's go-to destination for wellness-seekers, with the exciting launch of the Elite Fitness Retreat hosted by the world-renowned health and wellbeing guru Harry Jameson and Alice Liveing in May 2020.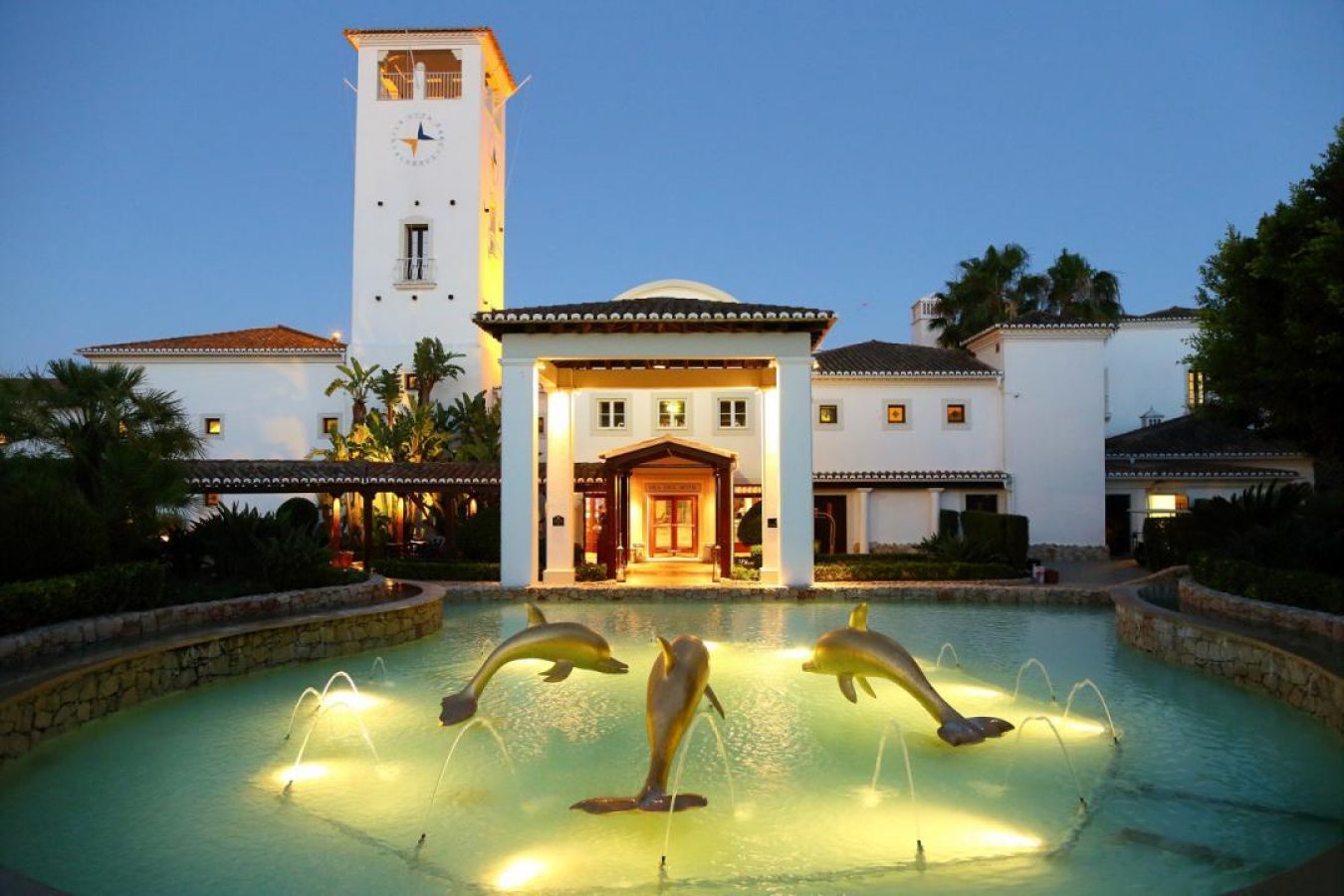 The Elite Fitness Retreat consists of a four-day fitness activity programme hosted by Harry Jameson and Alice Liveing as well as an aerial yoga lesson, a spa treatment, a nutrition and healthy cooking workshop, a paddleboard activity, a half-day hike or biking activity and a Q&A wellness dinner with Harry and Alice.
Guests will also have complimentary access to the VITAL wellness activity programme, such as: yoga, Pilates, jogging, aqua-gym, stretching, balance and core training and meditation. In addition, participants of the fitness retreat will have free and unlimited use of all VILA VITA Parc health club and sports facilities including: indoor/outdoor pool, sauna, steam, gym, tennis, volleyball and multisport courts, 9-hole pitch & putt course, 18-hole putting green and driving range.
Harry Jameson is an award-winning health and wellness expert with over 15 years' industry experience of helping individuals, brands and companies to use wellness strategies to maximise performance and general health.
Harry's meticulous approach to training clients is based on psychological scientific foundations, obtained through a degree in sports science, as well as seven years spent on Harley street, working closely with the medical community to develop the perfect lifestyle and performance models.
Alice Liveing is a 26-year-old personal trainer, blogger and best-selling author, who has a passion for educating the masses on all thing's health and fitness. After graduating from Bird College of performing arts, she began her career as a professional dancer and performer touring the UK with a musical, before deciding to launch herself full time in to working as a personal trainer. She is also a monthly columnist for Women's Health magazine, covering the latest trends within the fitness industry.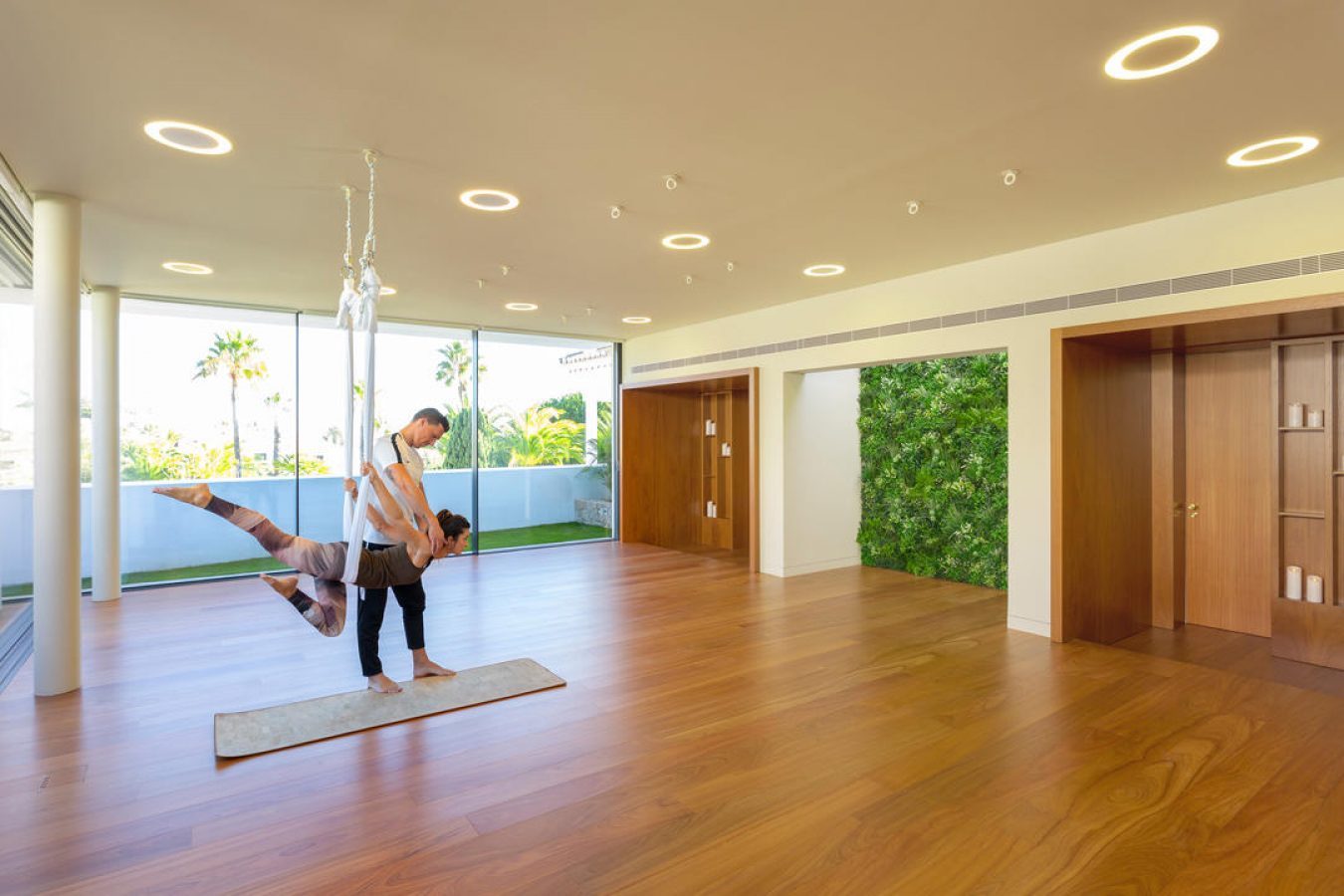 This year, VILA VITA Parc have also launched their new concept 'VITAL Wellness', which was designed in partnership with wellness guru Harry Jameson, VITAL Wellness encapsulates VILA VITA Parc's commitment to supporting and encouraging health, wellness and vitality throughout the hotel's ten restaurants, spa, and sporting activities. Harry has been working closely with the hotels' nutritionists, trainers and health and wellness specialists to create a seamless experience for guests looking to stay fit and healthy whilst on holiday – through nutritious Vital menus, holistic and rejuvenating spa treatments, sporting activities, and mindfulness/yoga classes.
VILA VITA Parc has launched three new Vital Wellness programmes offering guests a chance to engage in the carefully curated wellness-enhancing activities including fitness, movement quality, mindfulness and spa treatments, all supported with a complimentary nutritional offering. Guests can choose from the Vital Signature Wellness programme, the Vital Destress programme or the Vital Purify programme.
VITAL plans can be fully tailored, with options for the whole family – including Teen Wellness programmes promoting physical and mental wellbeing for the hotel's younger guests – and work in tandem with the VITAL menus and food plans available throughout the resort's 10 restaurants.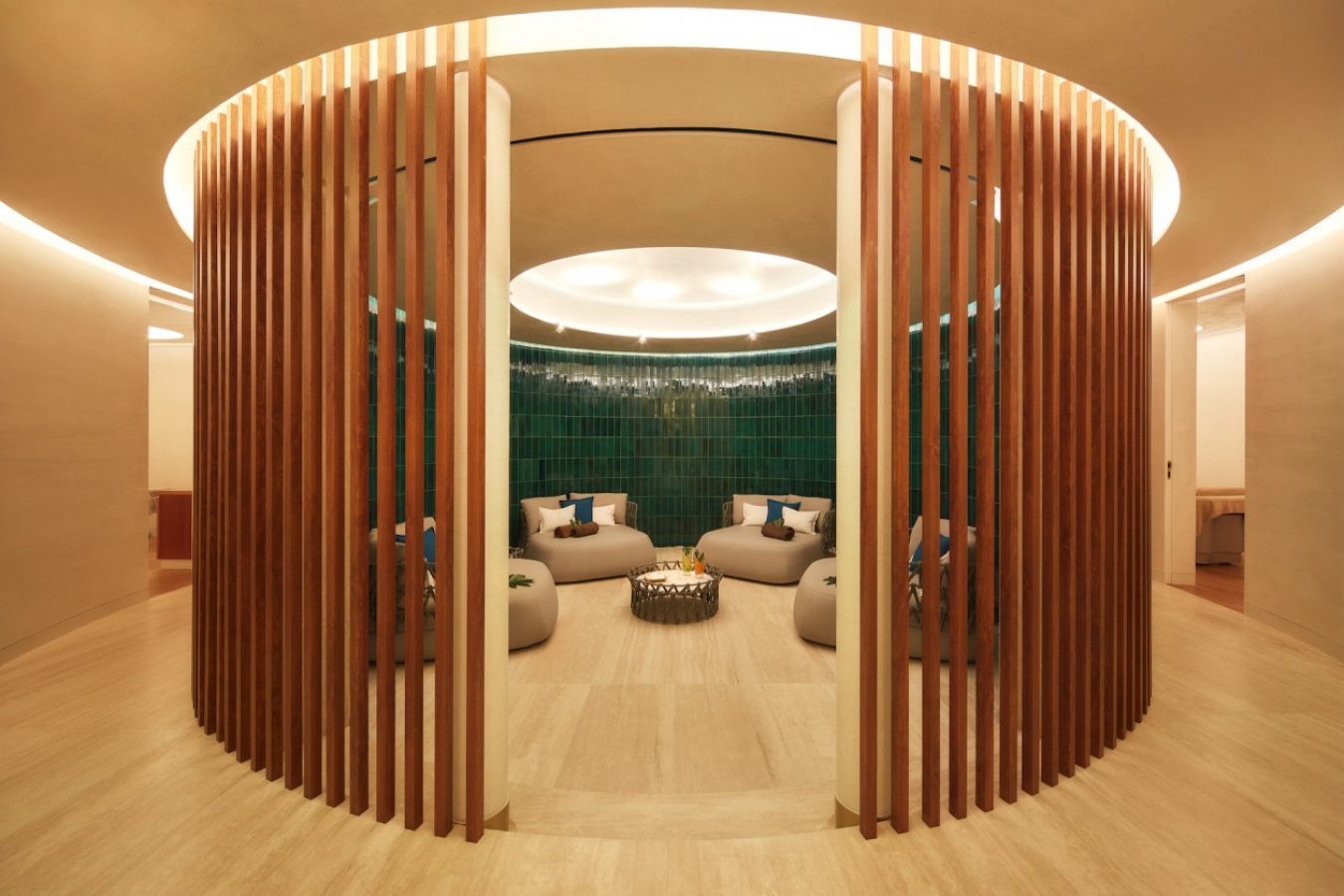 When it comes to sports and fitness, the flexibility and personalisation of the VITAL concept means that guests can choose how to make the most of their holiday – based around their needs, goals and mood. For instance, guests can challenge themselves with a wide range of sports (such as cycling, tennis, basketball and kayaking), or unwind mentally with some mindfulness and yoga classes – all complemented by the beautiful backdrop of the hotel's tropical gardens and ocean views.
Considered the birthplace of the VITAL concept, VILA VITA Parc's new Sisley Spa (opened Jan 2019) offers guests a serene sanctuary for the body and mind, and a stunning location to unwind in – soft golden sands, ancient rock faces and the cleansing blue waters of the Atlantic Ocean. Ancient beliefs and practices involving the revitalising and beautifying powers of sand and seawater to the relieve stress and energise the mind and body inspired the spa's design.
Spa-seekers can enjoy a wide range of holistic treatments in private rooms, one-to-one or group classes in the spa's studio (floor to ceiling views of the Atlantic Ocean in the distance) such as aerial yoga and TRX, or they can stay in one of the hotel's three new Spa Suites (where they can glide effortlessly from their suite to the spa).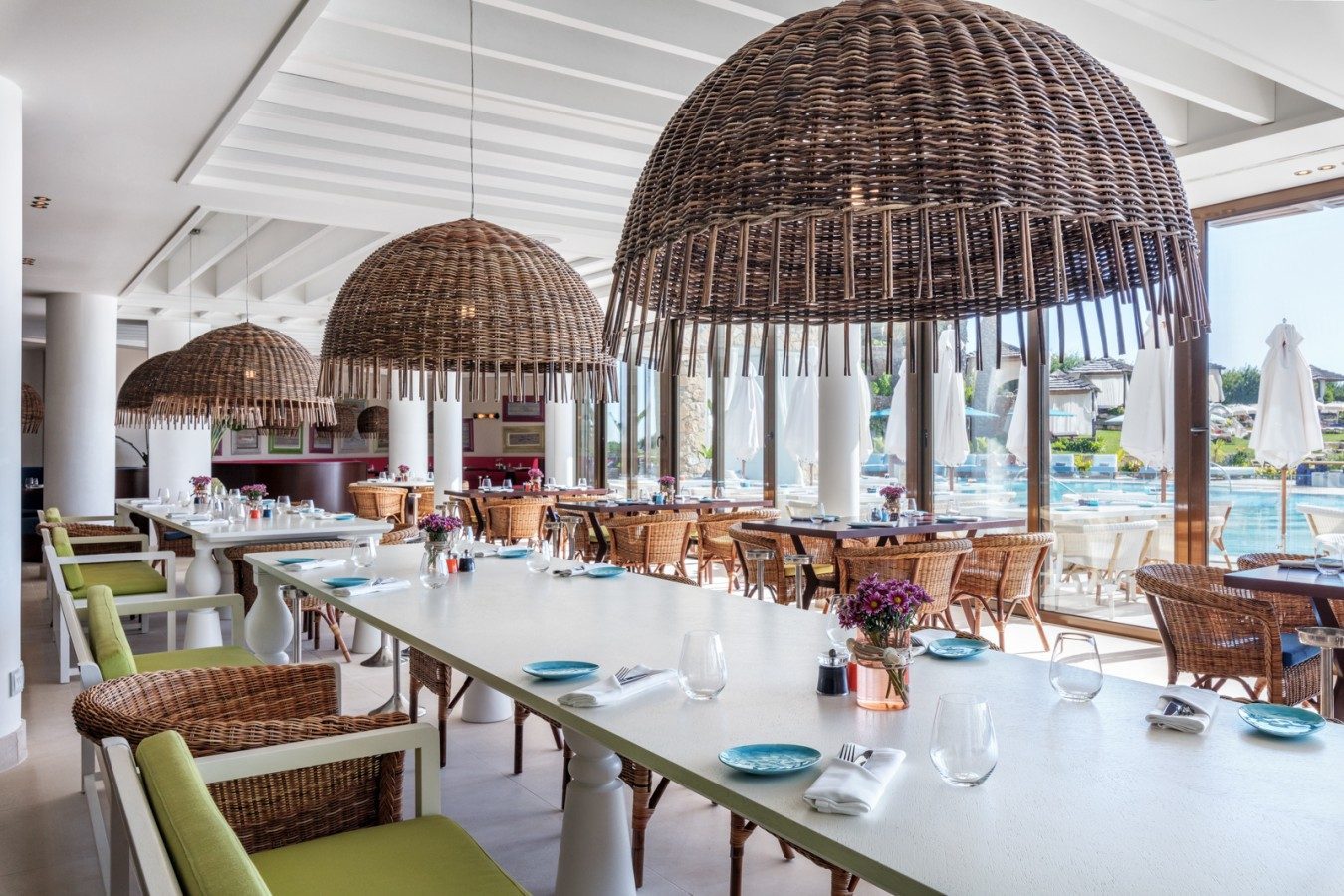 Vital menus have been carefully crafted by the hotel's talented chefs and in-house nutritionists to ensure they provide maximum nutritional value, without substituting on flavour. In keeping with the hotel's farm-to-fork philosophy, ingredients are locally sourced, seasonal and of the highest quality.
Guests who have particular needs and goals in terms of their diet, can have a consultation with one of the hotel's in-house nutritionists who will then carefully devise a tailored meal plan.
The Elite Fitness Retreat also includes:
Four nights' accommodation in a Deluxe Garden view room at VILA VITA Parc
Full-board per person, including non-alcoholic beverages (applicable in selected restaurants and used as a credit in the others)
Healthy morning and afternoon breaks (beverages and snacks) each day
Single occupancy room from € 2,551 or 2 people sharing a double room from € 2,051 per person.
VAT tax and service charge included, flights and transfers are not included. Faro Airport private transfers are available from € 100 each way (up to 2 persons)
In addition to Harry Jameson and Alice Liveing's Elite Fitness Retreat, VILA VITA Parc will also welcome the Holistic Visiting Practitioner – Suraj Varma – who will be at the resort from 16th July – 15th August 2020 and Oriental Healing practitioner Toby Maguire from 28th September – 18th October 2020.
Guests who are looking for bespoke wellness programmes can sign up for a fitness evaluation at the start of their stay, as this will allow the hotel's personal trainers and nutritionists to create a highly targeted plan – with the goal being either short term or long-term results.
VILA VITA Parc was recognised in Condé Nast Traveller's 2019 Readers' Choice Award as #3 in the 'Top 30 Destination Spa Resorts Around The World'.