Review – Linda Meredith Oxygen Facial at Four Seasons Park Lane
The Four Seasons Hotel Park Lane has long been acknowledged as one of London's big hitters, perched on a statement corner by the grand entrance to Hyde Park. So the invitation to review the new signature treatment menu at its eponymous spa is no small deal, particularly when these treatments include a 24-carat gold facial.
Ascending to the 10th floor the lift doors open to an ultra-modern circular reception area, all in white with floor to ceiling windows looking out to the city. Busy looking women sit around the circumference urgently tapping on tablets. Combined with the fact I am trialling an 'Oxygen Facial', the whole affair gains a futuristic edge.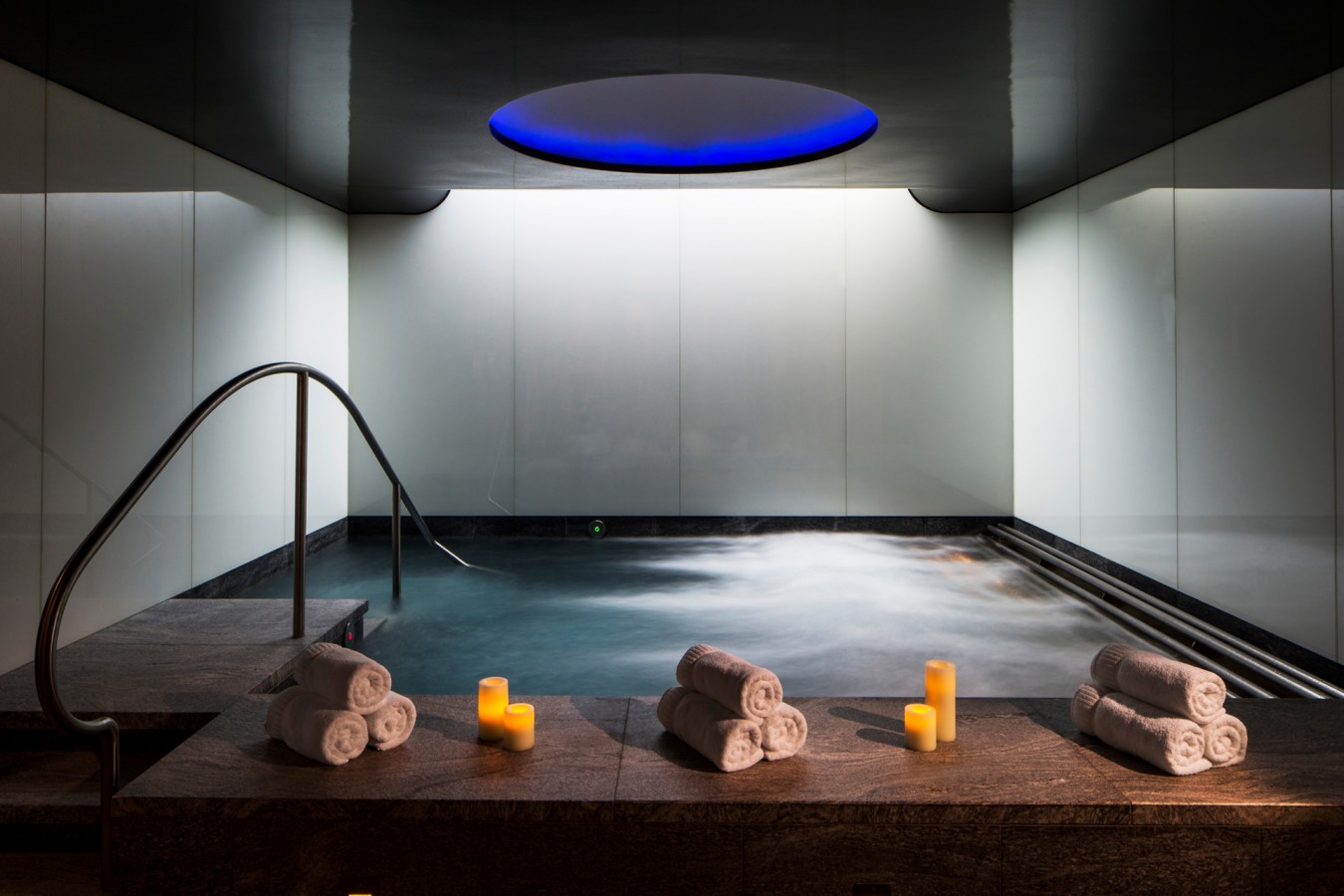 Living in Asia in recent years, I have reviewed my fair share of relaxing tropical spa therapies. So this introduction piques my interest: In these times of extreme approaches to ageing, the humble facial has been rebranded. These surroundings promise no lightweight treatment.
The attached boutique sells fold up pumps should I need to hotfoot it to a power meet after my treatment. Or perhaps a waiting helicopter on the roof. Neither applies, but I like the idea that this spa assumes I might need to. An alter ego is unfolding inside my mind. I tap my tablet with the urgency of my colleagues and decked in the fluffiest of white robes, I circuit the sparkling new spa for an hour prior to my treatment with the determination of a workout.
I am trialling the Linda Meredith Oxygen Facial. Hers are regularly credited as the best facials in London, dedicated to achieving dramatic results with natural technology. The new bespoke selection on offer at The Four Seasons specifically target skin problems created by our modern lifestyle.
My therapist shows me through to a treatment room with panoramic views, while discussing the need in these polluted city days for facials to work hard. I already got the memo, and am prepared for an alpha facial. The sort of facial that scoffs at mere relaxation therapies. Linda Meredith, I'm ready for this.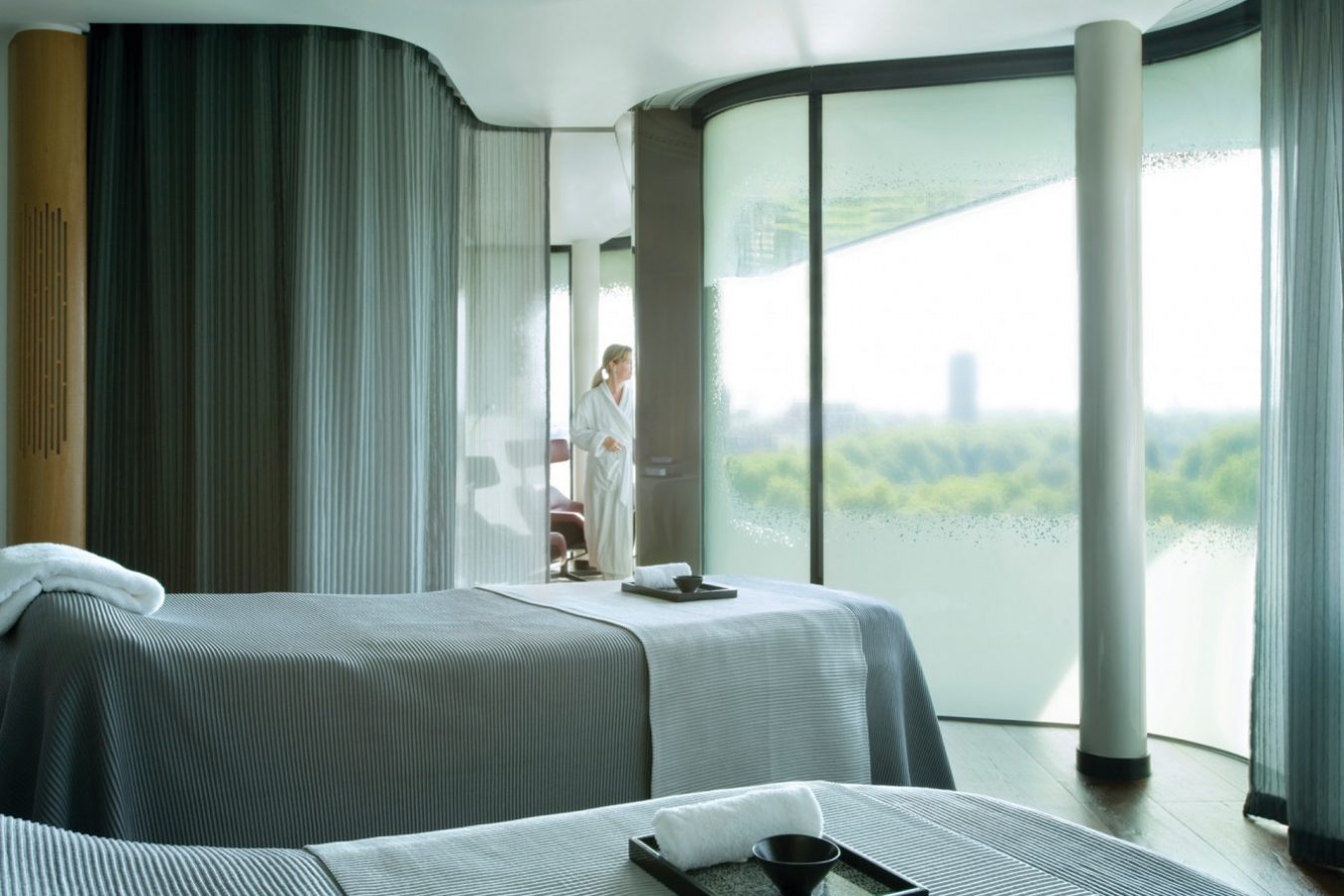 We start with a high end sounding 'haute couture' preparation: After cleansing and toning a painless micro peel removes my city impurities. I'm feeling purer, in a tingly way, already. A clay mask prepares me for the main attraction, the futuristic oxygen: powerful medical grade oxygen directed in a fine blast that moves slowly over my face to open pores, which are then filled with a luxurious serum enriched with hyaluronic acid, designed to plump and firm.
The process is clearly working hard (I am shown one side of my face in a mirror halfway through) but is relaxing to the point of hypnoses; I fall into a sleep I rarely enter during treatments. When I wake I momentarily wonder if its morning. This facial truly achieves on all levels.
Afterwards, I am shown into a sleep pod. I've already proved I can do perfectly well without one, but the dimly lit line of pods complete with blanketed beds and divine chocolate dried orange nibbles make me feel I am onboard a night flight on a private jet, with a newly detoxed face and feeling five years younger.
As I reluctantly leave my pod and make my way back into the real world, my eyes linger on the fold-up ballet slippers in the Spa Boutique. Maybe there'll be a helicopter waiting on the roof. No such luck.